As the capital city of Greece, Athens has intrigued tourists around the world for centuries. Its plethora of cultural landmarks, some dating back to the fifth century BCE, are major attractions. Whether you're a history buff eager, an art aficionado, or a foodie, plenty of experiences await you in Athens. In fact, "the city of the Violet Crown" is so lively that may struggle to narrow down your itinerary. We've written this guide to help you make the most out of your trip, without experiencing paralyzing FOMO (or "fear of missing out"), as you navigate this exquisite city.
Before You Go- Take In Greece's Incredible Literary History
We can't think of a better way to prepare for your upcoming trip than to immerse yourself in the stories of Greece, both ancient and modern. If you haven't ever read them, it's way past time to fall in love with some of the most celebrated Greek stories of all time, including The Iliad and The Odyssey by Homer.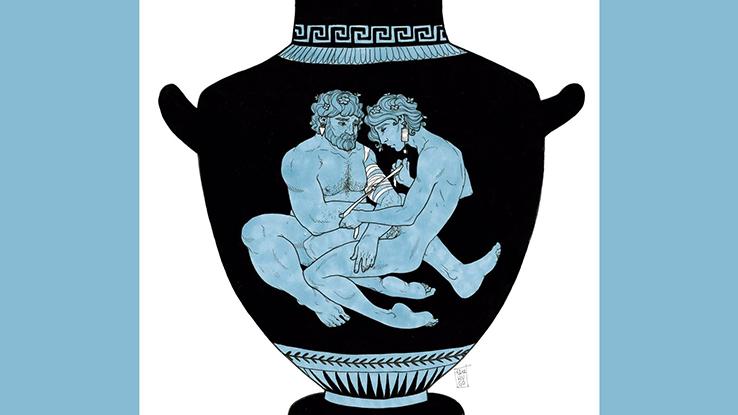 Not quite as ancient, The Colossus of Maroussi by Henry Miller was first published in 1941 and is another great read. This particular story really encompasses the soul of Athens at the dawn of the 1940s and is an all-around beautiful travel read. By the time you visit the city, you can feel like you're taking a nostalgic stroll through a familiar landscape.
If you're looking to get your kids interested in Greek mythology and also enjoy some great reading yourself, then The Heroes of Olympus series by Rick Riordan is a great way to go. Inspired by Riordan's inaugural Percy Jackson books, Heroes of Olympus entices young readers with stories of exciting adventures filled with plenty of ancient Greek mythology.
Where to Stay
If visiting the Acropolis is high on your list, the neighborhoods of Plaka, Monastiraki, and Koukaki will all offer easy access to that attraction, as they are situated around its base. Of course, all three neighborhoods have slightly different draws; Monastiraki, and Koukaki are great for shopping trips. If you're traveling with the family, Plaka and Monastiraki are very safe, walkable neighborhoods with ample access to public transportation.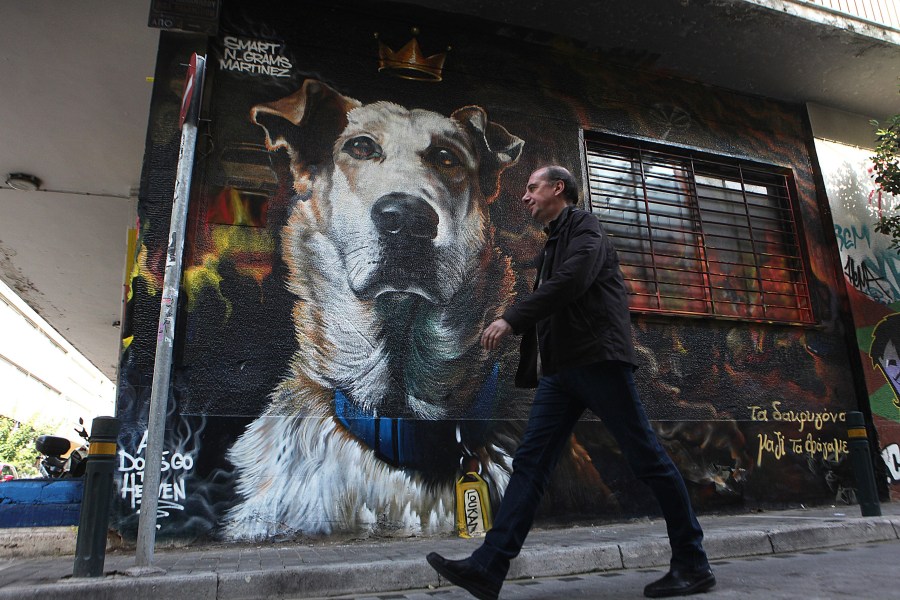 For a less touristy option, the centrally-located neighborhood of Psiri offers visitors a glimpse into the life of working-class Athenians, while still offering plenty of high quality dining and a vibrant nightlife. This neighborhood has colorful history. It was home to revolutionaries in the time of the Greek Revolution and later was the headquarters of the koutsavakides, a Greek mafia of sorts. Today the neighborhood is full of street art and young people going about their days.
Sights Not To Be Missed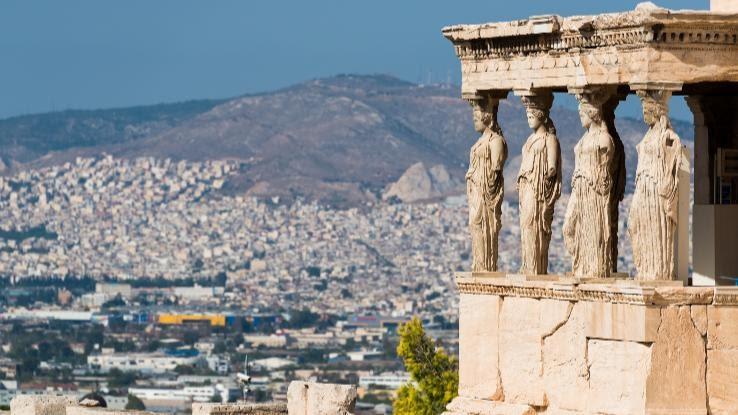 Of course, we would be remiss to not mention the Acropolis. If Athens is the birthplace of democracy, then the Acropolis is "the room where it happened". When you visit and explore, remember that you're walking across the same stone that Socrates, Pericles, and Sophocles all walked before you. If you visit the Acropolis in the summer, you can still enjoy live theatre in the Odeon of Herodes Atticus like spectators before you have for xxx years.
For something less ancient, we recommend the National Museum of Contemporary Art, where you could wander for hours, enjoying installations and collections in all mediums and scales. You could also enjoy a film screening at one of the many outdoor movie theaters throughout Athens. Cine Paris, an open-air rooftop theater in Plaka, situated below the acropolis, offers movie-goers the chance to sip wine while enjoying a movie in the breezy evening air.
Indulge in Greek Cuisine
Like most places, Greek cuisine is defined by its geography. But the geography of Greece, a gateway of sorts between Europe, Africa, and the Middle East, makes for a particularly unique culinary experience. Olives, bread, and wine are on the menu, along with fresh produce, and plenty of lamb and fish for our meat-eaters.
Athenians are not big on breakfast, unless by breakfast what you really mean is coffee. Coffee abounds in Athens, and the thing to do to fit in with the locals would be to have several cups to start your day. If you're in the mood for something that is still traditional but a but more substantive, koulourgis, a sesame covered ring of bread is easy to find on just about every street.
Similarly, lunch is also a grab and go sort of meal for locals (unless it's the weekend, in which case lunch might be the highlight of the day). Still there are plenty of restaurants that cater to tourists and will welcome you for lunch on any day. You might consider taking lunch with a view. City Zen is an all day restaurant and bar with a stunning rooftop view of the Acropolis. Or for something a bit more upscale and off-the-wall you could try Nolan, a Greek-Japanese fusion restaurant that made it on the Michelin Guide for Athens.
Athens is a city that comes alive at night, and dinner is usually served late. That doesn't mean you won't be able to eat before 9pm, but you're likely to be alone in the restaurant. When you arrive, it may be tempting to try ouzo, the most well-known of Greek spirits. This licorice-flavored drink, affectionately referred to as ouzaki, should never be drunk alone. Be sure to order some olives and cheese to round things out.
After Your Trip, Help Keep Greek Culture Alive
If you return home wishing for another week, month, or lifetime in Greece, consider donating to one of the many institutions that work to keep Greek culture alive and flourishing. The Athens Centre was founded "with the idea of promoting the culture and civilization of Greece on an international level."
By making a donation, you can help ensure that the culture of Athens continues to thrive through student scholarships, cultural programs and more.