With newly reported COVID-19 cases decreasing and travel restrictions relaxed, this could be the perfect time to transport yourself to a different city or start planning your next escape.
The Centers for Disease Control and Prevention (CDC) no longer urges people to refrain from traveling internationally. The agency does recommend being up to date with vaccines and boosters, though, and advises to test before your trip.
If you too have been wandering to Paris with shows like Lupin, Emily in Paris and Call My Agent on Netflix lately, you may also feel like visiting the City of Light in person. The French government no longer requires a vaccine pass and all their previous travel restrictions have been lifted, making a trip abroad more likely than it's been in a few years.
Here are some fun activities to enjoy while in Paris, plus some suggestions to help you prepare your travel plans beforehand. On y va !
Places to Visit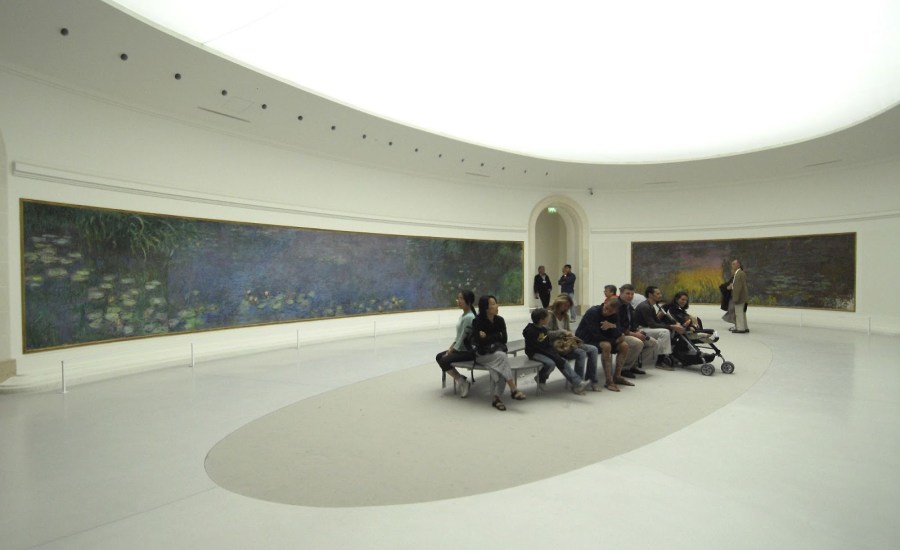 Make sure to cover the basics: admire the Tour Eiffel at sunset from Place du Trocadéro; climb to the top of Montmartre to wander the narrow cobblestone streets and visit the Sacré-Coeur cathedral; take a long stroll down the Champs Elysées and another one alongside the Seine River. Beside the riverside promenade, and if you're in Paris during the warmer months, maybe you can also enjoy some of its "beaches." Take a look at the Paris Plages program that transforms some of the banks along the Seine into urban beach-like settings every year.
But don't get too distracted with the faux maritime theme of it all, and don't forget about one of Paris' many other charms: its museums. And while there are plenty of art-friendly options in the city depending on your tastes, you really shouldn't ignore the classics. And by classics, I mean that you should start with the Musée du Louvre and devote a whole day to it. Going to the Louvre doesn't mean you need to limit your horizons to catching a glimpse of the Mona Lisa and another one of Victoire de Samothrace before heading to the museum's mall — it's not a gift shop, but a luxurious underground mall — to buy a bunch of postcards or some chocolats. You can explore the museum's website beforehand to get a grasp of some of the Louvre's many highlights. That way, besides the Mona Lisa, you'll also be ready to enjoy Leonardo da Vinci's The Virgin and Child with Saint Anne and Saint John the Baptist when you are there.
Those more interested in taking the Impressionist route can prepare their trip by heading to Musée d'Orsay's selection of works or even take Claude Monet's Water Lilies virtual visit at the Musée de l'Orangerie. But the whole virtual museum experience pales in comparison to the real one. So don't forget to grace l'Orangerie with an actual visit when you're in the city.
And then there's the Pompidou, of course. Paris' contemporary and modern art museum has an impressive permanent collection that houses pieces from Frida Kahlo, Sonia Delaunay, Joan Miró, Yves Klein and Marcel Duchamp, among many other artists. And the museum's calendar of current and upcoming exhibitions is always worth checking.
Where to Eat and What to Eat
Let's face it, one of the biggest allures Paris has to offer is all the food (and butter) you'll be able to enjoy. If you want to start whetting your appetite, take a look at the colorful Instagram account of macarons specialists La Maison Ladurée, Parisian boulangerie Du Pain et des Idées and bakery and grocery store Terroirs d'Avenir. Be advised though: you might feel like eating croissants for breakfast for a whole week after doing it.
And if all that scrolling on social media doesn't feel like enough, bake some chocolate bouchées (snack cakes) or buckwheat madeleines at home instead. You can find recipes for those and a lot of savory dishes in The Sweet Life in Paris and My Paris Kitchen, two memoir cookbooks from blogger and professional cook David Lebovitz. He moved to Paris in 2004 after having worked at legendary Bay Area restaurant Chez Panisse for 13 years and has been writing about French cuisine and ex-pat living ever since.
For some more Parisian food other than macarons, brioches, baguettes and croissants, try the seasonal menu with a strong emphasis on the accompanying wine from Frenchie. Opt for the prix fixe menu of Le Châteaubriand, which has been featured in The World's 50 Best Restaurants list. And go for the traditional Paris bistro look at Le Comptoir.
Before You Go
Nothing can carry you to a place like some good literature. So prepare for your French adventure by grabbing a copy of The Elegance of the Hedgehog or even rereading The Da Vinci Code for some Parisian setting. If you feel in the mood for period Paris, opt for the adventure page-turner The Scarlet Pimpernel, which is set at the beginning of the French Revolution. The Paris Wife will transport you to the 1920s Paris Ernest Hemingway used to frequent and James Baldwin's Giovanni's Room will bring 1950s Paris to life.
And we'll always have the movies (and TV shows). This might be the perfect time to rewatch the films Amélie and Before Sunset, which were both set and filmed in Paris. And I've already told you about the shows Call My Agent and Lupin. The first one is set in the world of movie agents and features a real-life movie star each episode. Jean Reno, Monica Bellucci, Juliette Binoche and Sigourney Weaver all cameo in the show. Lupin reinvents the French literary character Arsène Lupin, a gentleman thief (and another good reading recommendation). There's a heist plot in Lupin, but also a lot of moments for chats in charming little cafés and walks by de Jardin du Luxembourg or the flea market.
The One Thing You Shouldn't Miss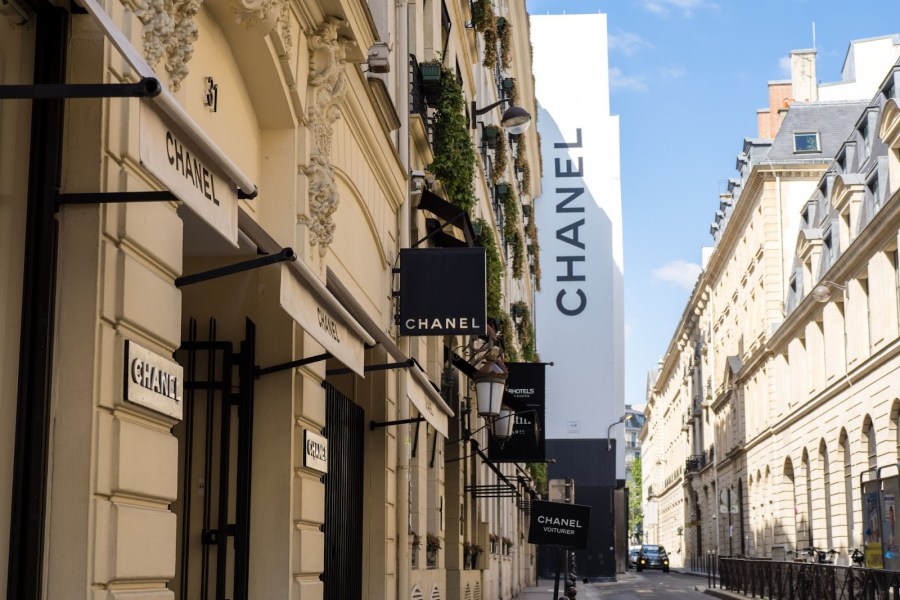 Let's finish our tour splurging on some shopping — or just doing some window shopping. There's always the big French fashion houses. The shows from the last Paris Fashion Week are available online and they're a good opportunity to see what Chanel, Christian Dior and Maison Margiela have in store for the upcoming season. But, of course, you can just decide to see the clothes in person or maybe even try them on while visiting the city.
For more of a prêt-à-porter look, head to the stores of French brands American Vintage — though it's not a Parisian but Marseillais label — Comptoir des Cotonniers and Sézane.
If you liked the whole travel experience, make sure to check out our Travel section, which features other destinations just a click away.