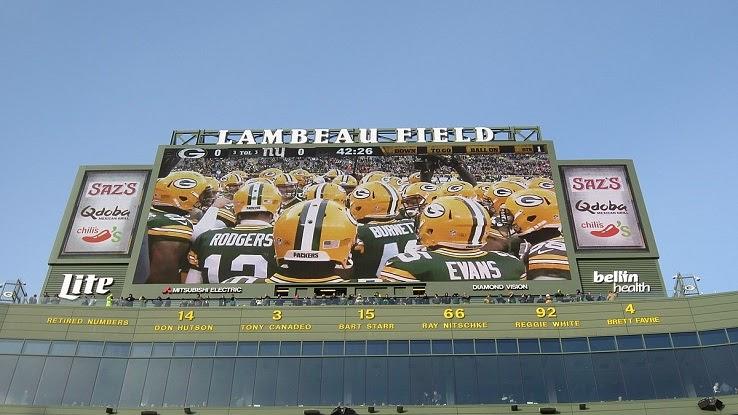 Not every stadium hosting a National Football League team is made the same. Some are brand-spankin'-new, while others (Oakland!) are practically falling apart. Each stadium has its own unique quirks and perks, and while some have run-of-the-mill cuisine offerings, others make a point to provide meals that its guests won't soon forget. We took a stab at pointing out the highs and lows of most NFL stadiums, including a couple not yet in existence. Here they are, from worst to first.
Dignity Health Sports Park: Los Angeles Chargers
When the Los Angeles Chargers were the San Diego Chargers not so long ago, they had a bastion of hardcore fans but failed to regularly fill the stadium despite having big-name players such as LaDanian Tomlinson, Phillip Rivers, Antonio Gates and Junior Seau. That said, the Chargers went from poor attendance to practically no attendance when they moved to L.A.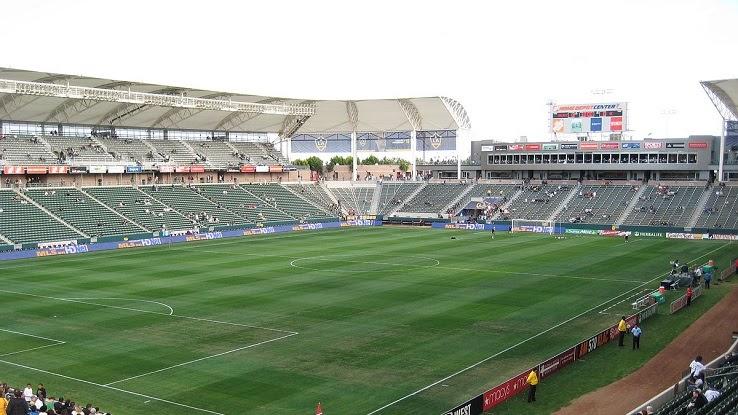 Granted, the Chargers new home in LA Stadium with the Los Angeles Rams is a whole different animal, Dignity Health Sports Park itself is literally a soccer stadium.
L.A. Memorial Coliseum: L.A. Rams
The Los Angeles Memorial Coliseum has plenty of history. It was originally constructed in 1923, and while it has undergone several renovations to keep pace with modern stadiums, it hasn't actually succeeded on that front compared to the stadiums being constructed today.
This is why the owners of the LA Rams opted to move from the Coliseum beginning with the 2020 season. The LA Stadium will provide a much better home for the Rams and Chargers alike.
FedEx Field: Washington Redskins
Compared to when the team was winning numerous championships under legendary coach Joe Gibbs between 1981 and 1992, owner Dan Snyder has dragged Washington Redskins fans through levels of indignity that few could have imagined. Since buying the team, the Redskins' record has fallen to 141-190-1, and the stadium where the team plays, FedEx Field, matches that sad state of affairs.
The stadium is perennially known for having some of the worst field turf in the league, and why that cannot be fixed remains unexplained. Additional problems include obstructed sightlines, narrow terminals and poor amenities.
New Era Field: Buffalo Bills
If you were to identify a city where an NFL city exists with no apparent explanation as to why, it would probably be Buffalo. Buffalo, NY is not a major market, is not close geographically to such a market, and therefore stands out like a sore thumb. However Bills fans are rabid, and they own their small-market status.
Part of that means making the most of a stadium that is far from the image of modern NFL luxury. Once known as Ralph Wilson Stadium, New Era Field was built in 1973, and you can tell.
TIAA Bank Field: Jacksonville Jaguars
Jacksonville stands alongside Buffalo as the two most head-scratching locations for an NFL franchise to exist. The city is not even among the top three largest in Florida — that would be Miami, Tampa, and Orlando — and J-Ville haters mock it as a place where you're likely to find an episode of Cops being filmed.
TIAA Bank Field isn't exactly an architectural rebuttal of the argument that Jacksonville is not a 21st-century city, let alone one fit for an NFL franchise. The stadium is 24 years old and shows every year of its age.
Hard Rock Stadium: Miami Dolphins
Hard Rock Stadium is one of those NFL stadiums that can't seem to keep a sponsor. It's been known as Joe Robbie Stadium, Pro Player Stadium, Landshark Stadium (shout out to Jimmy Buffett!), Sun Life Stadium and now Hard Rock Stadium. When a stadium can't hold a sponsor for an extended period of time, chances are that it's not a great stadium.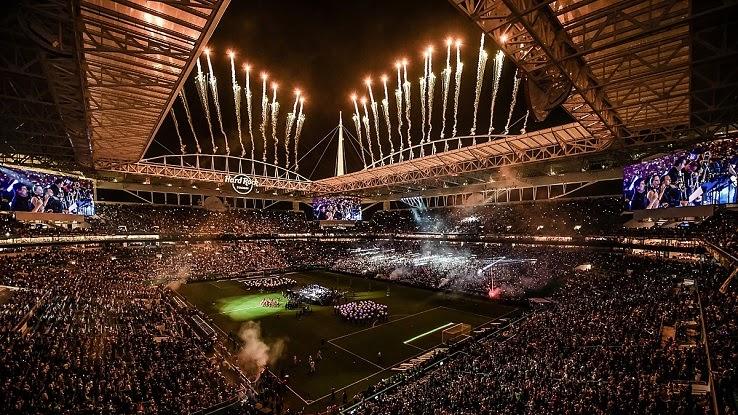 Hard Rock Stadium is not necessarily a bad place to watch a game, but it's not a great one, either. Some of that is due to the Florida heat, but Hard Rock also has a feel that is not intimate.
Nissan Stadium: Tennessee Titans
Nashville is an up-and-coming city, and the Titans seem to be on an upward trend of late as well. It's a shame that the home of the Titans, Nissan Stadium, is not in lock-step with the ascendance of the city and franchise.
Though Nissan Stadium does offer fans ample room for tailgating and is located close to Nashville's famed bar scene, upon entry, fans are typically overcome with an overwhelming impression: meh. Of course, these stadium rankings are subjective on some level, but you'll struggle to find someone raving about Nissan Stadium.
Bank of America Stadium: Carolina Panthers
Bank of America Stadium was built in 1996 to accommodate the expansion franchise that was the Carolina Panthers. Like most stadiums built during that era, Bank of America Stadium is beginning to reach the line of outdated NFL arenas, if it hasn't already crossed it.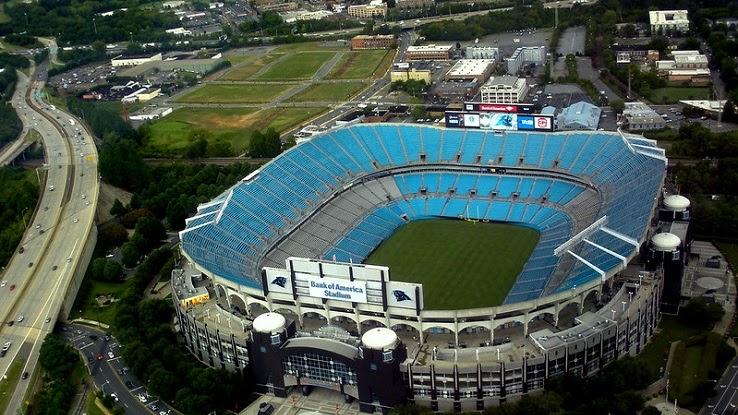 The distinctive blue seats catch the eye when watching a Panthers game on TV, and the sightlines are well-conceived, but there is nothing that truly stands out about Bank of America Stadium. Most fans are certainly not wowed by their experience, at least not by the amenities alone.
FirstEnergy Stadium: Cleveland Browns
FirstEnergy Stadium was constructed in 1997 and was aptly named Cleveland Browns Stadium for the first six years of its existence. When it took on the name FirstEnergy Stadium in 2013, the title of the building changed, but not a whole lot else did. Browns ownership resulted in minor cosmetic updates since 1997, but nothing drastic.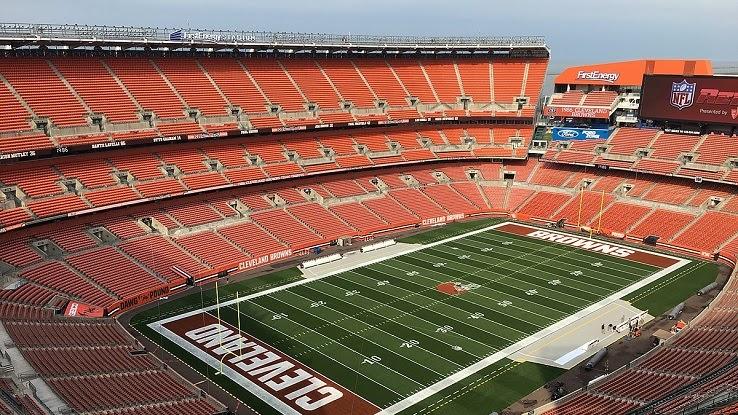 FirstEnergy Stadium has that sterile, concrete feel that so many of the NFL stadiums built in the mid to late 90s seem to have. You have wide concourses, but everything feels unfinished aesthetically, especially when compared with the latest NFL arenas.
Paul Brown Stadium: Cincinnati Bengals
Paul Brown Stadium should get credit as one of the few stadiums not to shamelessly sell its naming rights to the highest bidder. And, to its further credit, the location adjacent to the Ohio River makes for some nice views, though it can also make for harsher winter conditions than Bengals fans may prefer.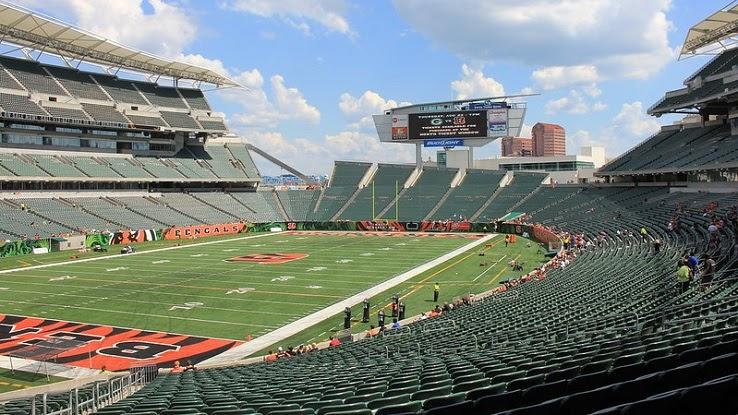 With that said, Paul Brown Stadium was built in 2000, and its green seats and overall aesthetic just feels generic. The Bengals are known as a penny-pinching franchise, so don't expect any major renovations soon, let alone a new stadium.
Raymond James Stadium: Tampa Bay Buccaneers
Raymond James Stadium was built in 1996, and was considered an innovative arena when it was unveiled. With its life-sized pirate ship, red seats that matched the Bucs' uniform colors and excellent sight lines throughout, the stadium, known by locals as 'Ray Jay,' is still considered an above-average place to take in a football game.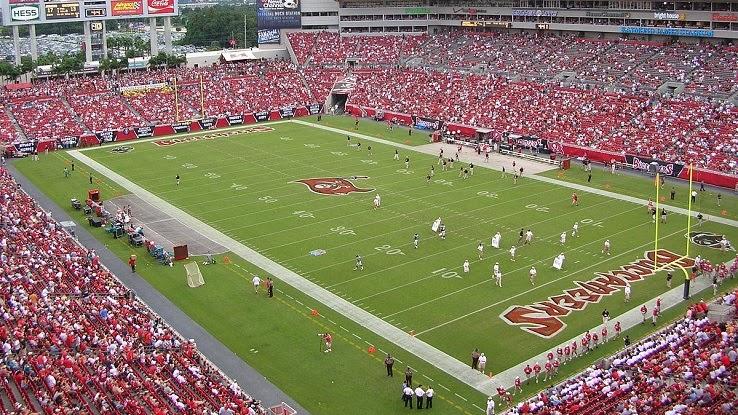 Nonetheless, Raymond James Stadium simply isn't new. Coming into its 24th year of existence, it does not have all the amenities of the hyper-modern NFL arenas. Considering the Tampa heat, a retractable roof would have been a nice touch.
MetLife Stadium: New York Giants, New York Jets
MetLife Stadium is one of the earliest constructed in a slew of new-generation stadiums, and so it has all the amenities a sports fan could ask for. That is, you have a full range of food options (mind you, we're still talking stadium food), the concourses are built for large crowds and there aren't many bad seats.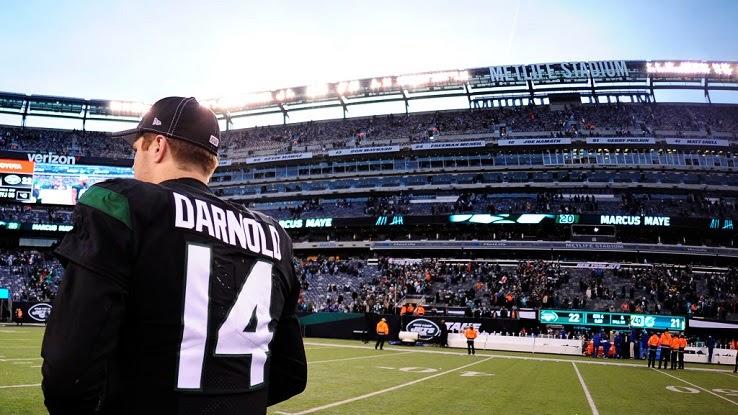 With that said, MetLife Stadium just doesn't have a whole lot of character. It feels architecturally sterile, perhaps because it was built for two teams to share, and thus few risks were taken when designing the joint. Call it NoLife Stadium.
Soldier Field: Chicago Bears
Soldier Field is one of the most iconic stadiums in NFL history, as it was built in 1924 and served as home field to legends like Dick Butkus, Gale Sayers, Mike Ditka and the entire '85 Bears team. It was originally called Grant Park Stadium but changed its name in 1925, and it still serves as a memorial to those lost in combat.
How can you knock it? Well, Soldier Field mixes recent renovation and old architecture in a way that some find less than tasteful. Plus, traffic and parking around the stadium are headache-inducing. These are critical to the stadium experience!
M&T Bank Stadium: Baltimore Ravens
Baltimore sneakily has one of the best professional sports stadium locations of any city in the United States. The stadiums for the Baltimore Orioles baseball team and the Baltimore Ravens football team are both within walking distance of Baltimore's inner harbor, where hotels, tourist spots and great eating are abundant.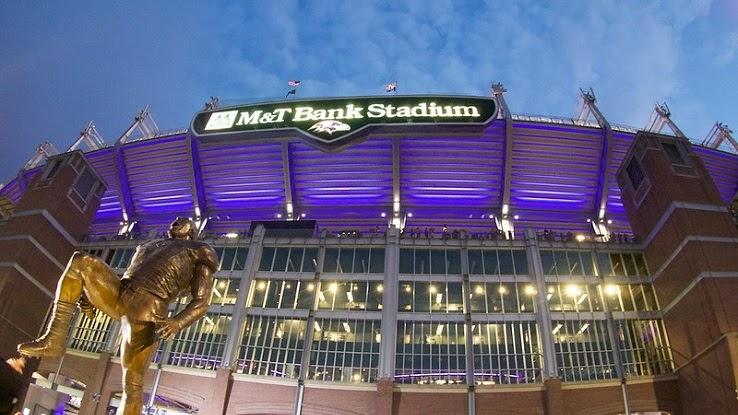 That's a plus for M&T Bank Stadium, which is nestled among Baltimore's cobblestone streets and leafy residential areas. The stadium also offers local cuisine (crab, anyone?) and beautiful views of the field at affordable ticket prices. There's not much to hate on with M&T Bank Stadium.
Gillette Stadium: New England Patriots
New England Patriots fans would likely argue that Gillette Stadium is the preeminent football arena in the entire National Football League, and at least in terms of its team's success, it's not a crazy argument to make. There's no way around it: Gillette Stadium is an above-average football stadium.
It has defining features such as the spiral concourse in the right corner of the Jumbotron-side endzone, an intelligently-conceived seating design that leaves no bad seat in the house, easy parking and lots of non-football entertainment options. It is, however, in the middle of nowhere.
Lincoln Financial Field: Philadelphia Eagles
The 'Linc,' known more formally as Lincoln Financial Field, is home to the riotous fans of the Philadelphia Eagles. Its perhaps most notorious feature is an in-stadium jail. The seating bowl creates great, 360-degree sightlines, and the terraced decks were created to avoid true nosebleed seats.
However, if you visit the Linc in an opposing team's jersey or shirt, then you're probably not going to have a good time, even if the Eagles are victorious. Seriously — don't wear another team's jersey into Lincoln Financial Field. It might not end well.
Mercedes-Benz Superdome: New Orleans Saints
Known throughout most of its history as simply 'The Superdome,' the New Orleans Saints' ownership sold the naming rights in recent years without sacrificing the "Superdome" moniker. The Dome is known as arguably the loudest arena in all of professional football, and well-lubricated fans known as Who Dats fill the seats to capacity every Sunday.
The Dome is within walking distance of the French Quarter, which is a major plus for tourists who stay in that area of the city. Plus, the food in the Dome is befitting of the city's culinary reputation. It's a top-notch venue.
Levi's Stadium: San Francisco 49ers
Levi's Stadium isn't actually in the city that the team's name implies. It's located in Santa Clara, a city almost an hour away from San Francisco, and the traffic that you have to endure on the way to a 49ers game is rough, especially if you're commuting from the city.
The stadium is one of the newest in the league, having been built in 2014. It has unique features such as solar panels (it is California, after all) which could become a trend in newer stadiums.
Ford Field: Detroit Lions
Ford was a logical sponsor, and perhaps the only logical sponsor, to have on the building when the Detroit Lions unveiled their new football stadium in downtown Detroit in 2002. Unlike much of Detroit, Ford Field has aged well, and it's a testament to the indoor stadium's forward-thinking design.
It has an industrial look befitting of Detroit, with exposed metal beams that are a nod to the factories that built Detroit without crossing the line into garishness. The stadium is lauded for concourses that allow fans to keep an eye on the action and an expansive beer selection.
State Farm Stadium: Arizona Cardinals
Nestled in the Phoenix suburb of Chandler, Arizona, State Farm Stadium (formerly University of Phoenix Stadium) is known to NFL aficionados for one defining feature: The side of the futuristic-looking stadium opens, and the entire field is wheeled out into the sun so that the grass turf is exposed to ideal sun conditions.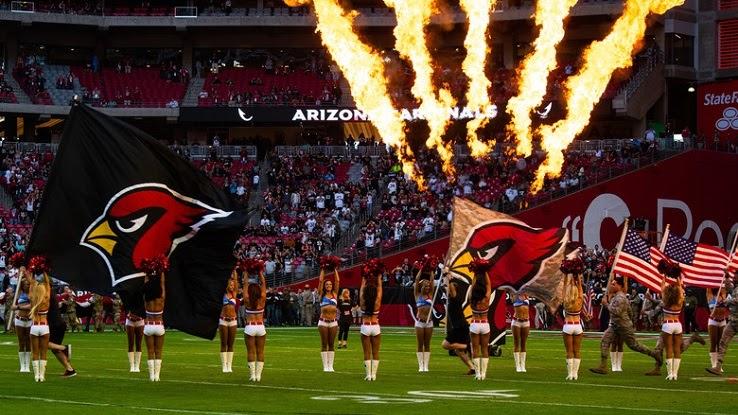 That means that State Farm Stadium has a retractable playing surface to go along with its retractable roof, which is an essential feature in the scorching Arizona desert climate. The stadium offers all the essential modern amenities and has no obvious flaws.
Empower Field at Mile High: Denver Broncos
Once known simply as Mile High Stadium, Empower Field at Mile High is the current name for the home of the Denver Broncos. Not only can you toke up in this stadium (it's legal there), but it's also one of the most iconic stadiums in the league. Despite being originally built in 1948, renovations make it feel thoroughly modern.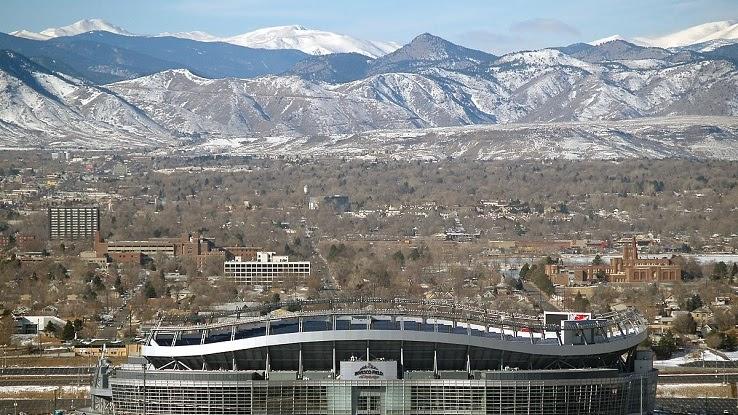 You can't beat the views of the Rocky Mountains in the horizon as you take in a game, and the crisp mountain air just feels like football weather. The food and drink options at Mile High are above average, too.
NRG Stadium: Houston Texans
NRG Stadium was built for the Houston Texans expansion franchise and was unveiled before the 2000 NFL season. It's not the newest stadium in the league, but that makes it all the more remarkable that NRG Stadium remains one of the premier venues today.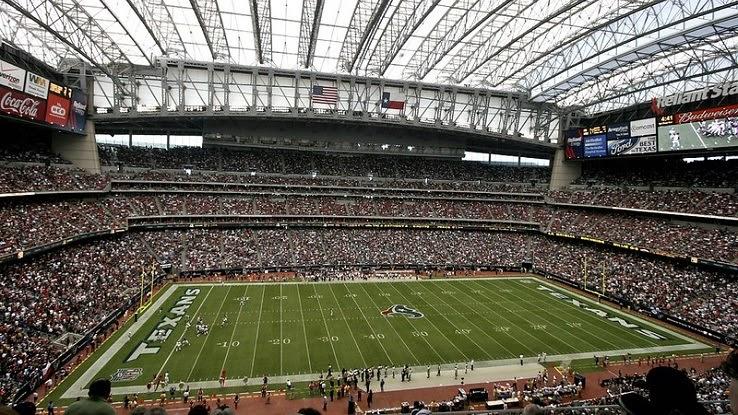 It's on the larger side for NFL stadiums, seating a capacity of 72,000 people, but it doesn't feel that way, and the large glass window panes give NRG a level of natural light that prevents a feeling of stuffiness.
Arrowhead Stadium: Kansas City Chiefs
Arrowhead Stadium in Kansas City, Missouri is among the oldest stadiums in the NFL, and also among the most iconic. Built in 1972, the venue known to football fans simply as 'Arrowhead' has a unique upper-deck bowl that dips on the end-zone sides of the stadium, providing a look that is immediately recognizable.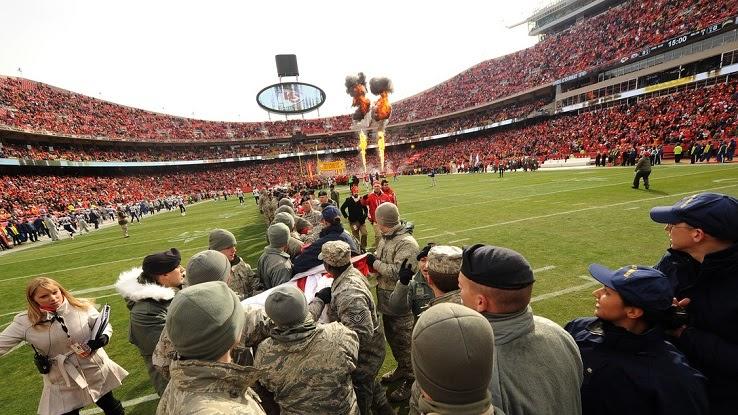 The fact that Chiefs fans seem to always pack Arrowhead to the brim, and that they all seemingly manage to wear red, makes Arrowhead one stadium that's a must-visit for any NFL aficionado.
Lucas Oil Stadium: Indianapolis Colts
Lucas Oil Stadium was built in 2008, making it one of the newer venues in the NFL. It features a barn design, a nod to the Midwest region that it calls home, while its array of glass panes gives it a modern feel that is unique from any other stadium built today.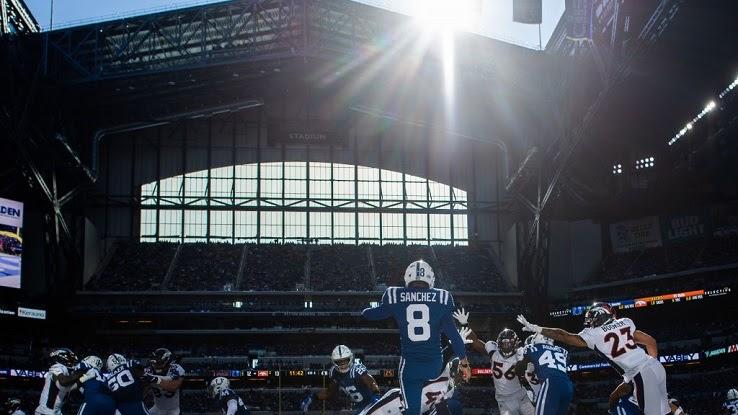 Lucas Oil Stadium should also be commended for keeping its original name throughout its 11-year lifespan, an achievement that most stadiums long ago failed to maintain. The stadium manages to feel cozy despite its high ceilings.
Heinz Field: Pittsburgh Steelers
Heinz Field is set against the Allegheny River, which makes for a majestic backdrop against which to watch a football game. Like Baltimore, Pittsburgh had a clever plan to make each of its professional sports arenas within walking distance not only of each other, but also the downtown area.
The view of downtown Pittsburgh from virtually any seat in Heinz Field is tough to beat, and an open-air endzone design helps to achieve the scenic effect. The sight of Terrible Towels waving in unison against that backdrop only adds to the overall sense of Pittsburgh spirit.
Mercedes-Benz Stadium: Atlanta Falcons
The Atlanta Falcons are perhaps most well known for losing a 28-3 third quarter lead against the New England Patriots in Super Bowl 51 in 2017, but don't let that distract you from how nice their stadium is. Until the new LA Stadium opens in 2020, Mercedes-Benz holds the title of youngest arena in the NFL.
Its design is decidedly futuristic, and it was made not only for NFL play, but also to host Atlanta's Major League Soccer franchise, Atlanta FC. It's a great place to take in a Falcons game with cheap prices and great sightlines.
U.S. Bank Stadium: Minnesota Vikings
The Vikings played in one of the most loathed stadiums in the NFL, the Metronome, for most of their history. Now they are absolutely spoiled with U.S, Bank Stadium, the second-youngest stadium in the league. It has all the trappings of an ultra-modern venue, from great food to spacious, tasteful concourses.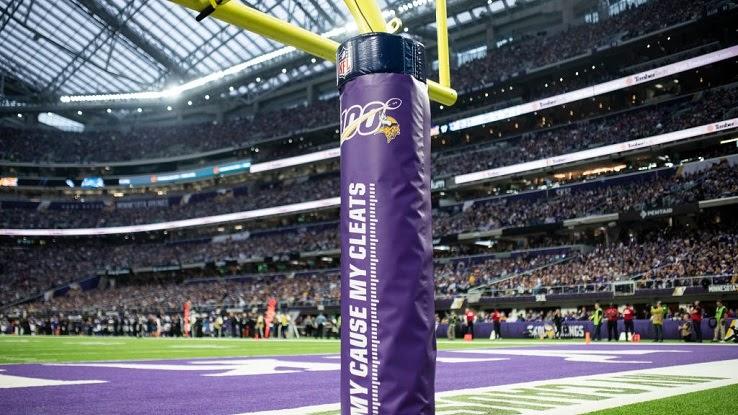 U.S. Bank Stadium cost over a billion dollars to make, so it's not a surprise that it's so nice. Its glass-heavy design means lots of natural light that can make for a majestic sight, especially amidst a Minnesota snowfall.
AT&T Stadium: Dallas Cowboys
The stadium commonly known as "Jerryworld" was a paragon of modern architecture when construction wrapped up in 2009, and it continues to be the venue of choice for most major college bowl games. With its massive video screen, luxury suites and massive seating capacity, AT&T Stadium will be amongst the NFL's elite stadiums for some time.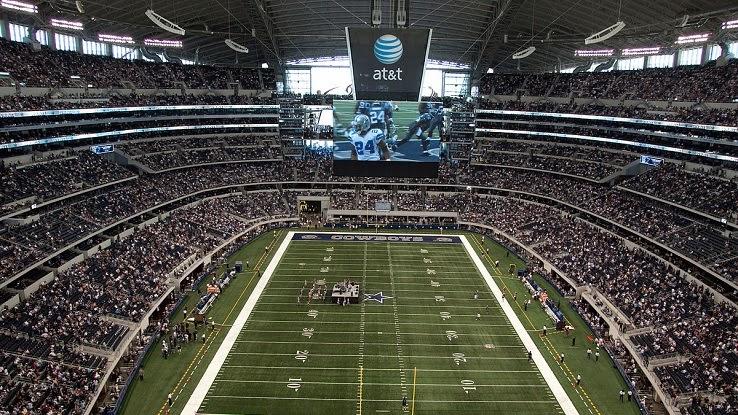 While that has not led to the Dallas Cowboys sniffing any semblance of meaningful success, the fans keep coming. That is a testament not only to the Cowboys brand, but also to how enjoyable the stadium experience is.
CenturyLink Field
The late Paul Allen had a hand in designing CenturyLink field, and the brilliance of the stadium's design persists eight years after construction finished. The partially-enclosed design was meant to enhance the volume of crowd noise, and visiting teams can attest that the design has the desired effect.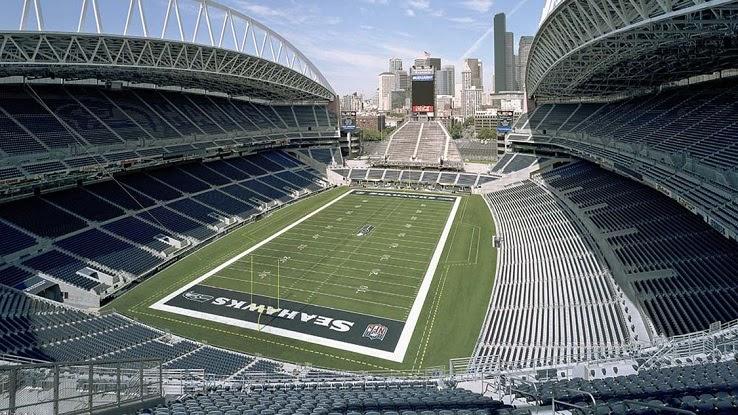 The field is also in close proximity to Seattle's downtown area, including Pike Market, Puget Sound, many bars and several other entertainment options. You must account for the overall experience when ranking stadiums, and CenturyLink Field's always-raucous environment is certainly a reason to rank it highly.
Lambeau Field: Green Bay Packers
You had to know that Lambeau Field would be ranked high, didn't you? There is no stadium more iconic than Lambeau, whether you love the Packers, hate the Packers or are completely apathetic toward them. The yellow and green aesthetic matches the team's colors like few stadiums do, and its history (it was built in 1957) is unrivaled.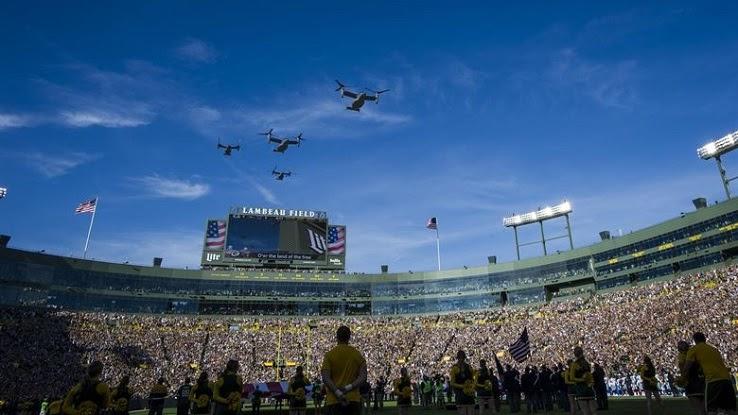 There is something about the snowfall at Lambeau Field that reminds football fans that playoff time is right around the corner. The memories of Vince Lombardi and Bart Starr only add to the Lambeau's majesty.