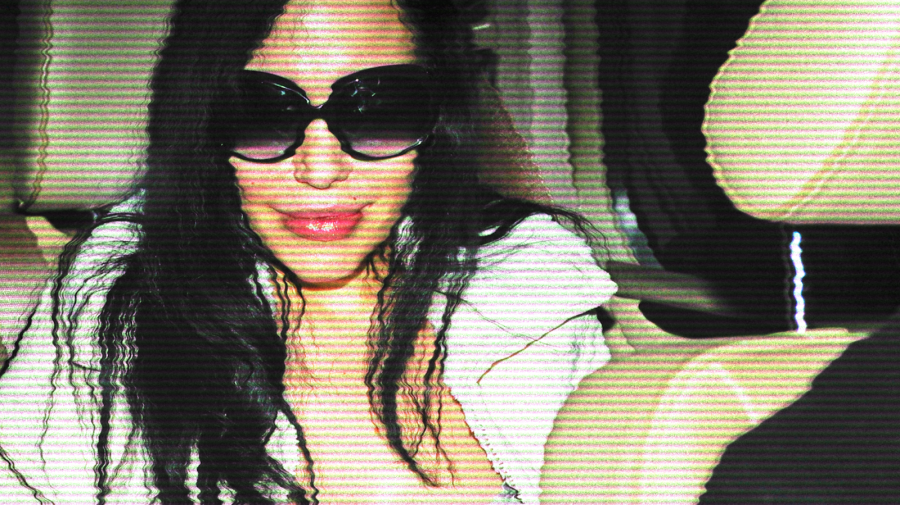 The name Nadya Suleman may not ring any bells, but you probably know this prolific mother, who was dubbed the "Octomom" by news coverage. On January 26, 2009, the former Bellflower, California, resident gave birth to the world's only living octuplets as a result of in vitro fertilization. The news of this successful birth created shockwaves — and not just in the scientific community.
As you may remember, Suleman — and her 14 children — became tabloid fodder, making the so-called Octomom into a full-fledged TV personality and D-list celebrity. Here, over a decade later, we're taking a look at where the Octomom is now in 2022.
Nadya Suleman Is Dubbed the Octomom in 2009
So, how does one successfully give birth to eight healthy babies all at once? In the mid- to late-2000s, in vitro fertilization was becoming more of a possibility for many folks looking to start families. But, in the case of Nadya Suleman, the process wasn't about overcoming reproductive barriers, necessarily. After all, aside from her octuplets, Suleman relied on in vitro for the six other children she had previously.
That said, controversy swirled around her octuplet-producing in vitro process. Experts in the medical field questioned why Dr. Michael Kamrava, Suleman's fertility doctor, would transfer 12 embryos into Suleman. According to The New York Times, "medical guidelines suggest a woman in her 30s should be transferred no more than two embryos at once, but it's not law" — just a strong and widely abided by recommendation. Not to mention, the Beverly Hills-based doctor also helped the single mother conceive her six previous children.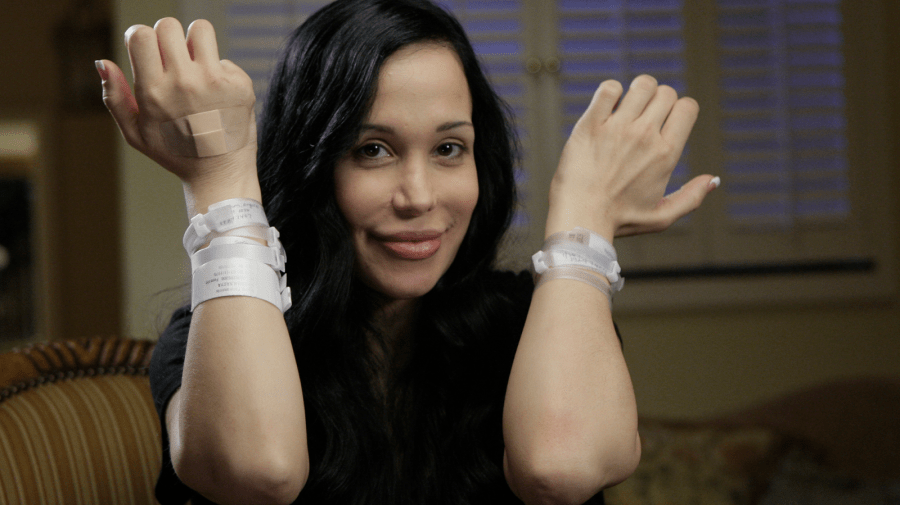 When all eight of the babies were successfully delivered, the Octomom gave all her children — Noah, Maliyah, Isaiah, Nariyah, Jonah, Makai, Josiah and Jeremiah — the middle name "Angel", as a reference to their miraculous birth.
But not everyone felt the circumstances surrounding the octuplets' birth were something to celebrate. Much of the controversy was rooted in medical ethics concerns. In 2011, two years after the octuplets' birth, the California medical board revoked Kamrava's license. Fertility medicine was a burgeoning field in 2009; Kamrava and the Octomom became symbols of the industry's ethical quandaries and problems.
Even if Suleman had experienced less success with those 12 embryos, quintuplets and sextuplets present real medical concerns for both the mother and children, too. Given that the Octomom was the face of tabloids for a time, many criticized her for being irresponsible, suggesting that she hadn't had her children's best interests — or welfare — in mind.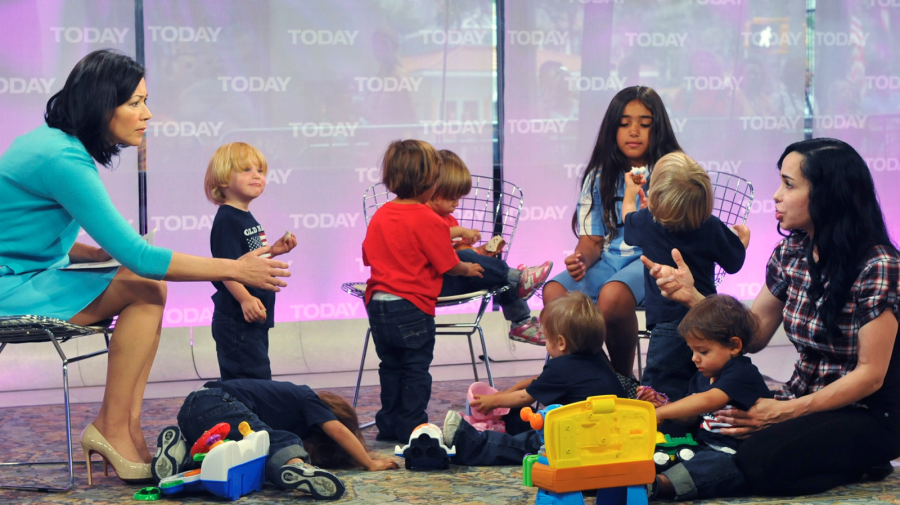 But the in vitro fertilization (IVF) process wasn't the only controversy that cropped up surrounding Octomom and her actions. With 14 children — eight of them newborns — the single mother faced many financial hurdles, too. While state aid is available for parents who are struggling, the general public felt that paying taxes to help someone who exhibited indiscriminate, selfish behavior was unfair.
Not to mention, when Suleman had the octuplets, she was unemployed and using food stamps — now, SNAP benefits. Given the fact that Octomom was already struggling to provide for her existing children, her decision to pursue more IVF treatments came across as irresponsible. To pay for the treatments, Suleman used the more than $165,000 in state disability payments that she collected after an on-the-job injury as well as an inheritance from a family member.
"I was selfish and immature," Suleman, who now goes by Natalie, admits. In 2018, then age 43, Octomom said she wouldn't change her past choices, but she did tell The Times that, all those years ago, she had a "need for more" that was all-consuming. In the same breath, though, Suleman claims she didn't want the attention — something that doesn't seem to align with her actions.
Why Did the Octomom Make Such a Drastic Decision?
Suleman's decision didn't just lead to a lasting moniker in Octomom — it also led to some serious health consequences. During the pregnancy, her body stretched so much that her ribs broke to make room for the octuplets.
"My back is broken because of the last pregnancy. I have irreparable sacral damage. And I have peripheral neuropathy. I haven't felt my toes on [my right side] for many years, and my fingers are numb all the time every day," Suleman has shared. "The pregnancy caused it."
But the Octomom also cites some "genetic predispositions", such as migraines and endometriosis, as the source of daily pain. Since she considers pharmaceuticals to be "poison", Suleman has leaned into other practices: in addition to being religious, she's a raw vegan who, for a time, climbed "40 miles a week on the StairMaster".
So, why go through IVF again despite having six children already? Suleman has said she wanted nothing more than a big family, something she lacked in her own childhood. While her sperm donor couldn't quite understand the Octomom's need for more children, even that didn't stop her course of action.
More recently, the Octomom has claimed that her fertility doctor was misleading. But, after a failed appeal to regain his U.S. medical license in 2016, Kamrava left the country and hasn't been heard from since.
"Human reproductive technology is very lightly regulated," Dr. Jeffrey Kahn, the director of Johns Hopkins Berman Institute of Bioethics, says, pointing out that most insurance companies didn't (and still don't) cover IVF. "If a third-party payer [isn't] involved, there's no assessment. [But] the guidelines are there for health reasons. Multiple embryos are more vulnerable: Twins are 12 times more likely to be born prematurely, 16 times likelier to have low birth weight and five times likelier to have respiratory complications."
When the Octomom gave birth to her octuplets, media helicopters surrounded the hospital. Paparazzi stood outside her home, hoping to snap photos of the family. But the media spotlight didn't dim right away, partially due to the nature of tabloids, but also because money became tight for Suleman.
Given the public outcry, the Octomom didn't want to rely solely on social programs and government aid. After spending some time at a rehabilitation center in 2012 for substance use disorder relating to Xanax and alcohol use, Suleman embarked on other money-making ventures that, maybe inadvertently, kept the spotlight on her. She appeared on a 2012 sex tape, Octomom Home Alone, and engaged in other forms of sex work.
"When you're pretending to be something you're not, at least for me, you end up falling on your face," she said of her sudden fame, though she did call the sex tape both "liberating" and "empowering" given the caraicature she'd been turned into by the media. All of this made her something of a TV personality and celebrity, leading to appearances on Oprah, Dr. Phil and more.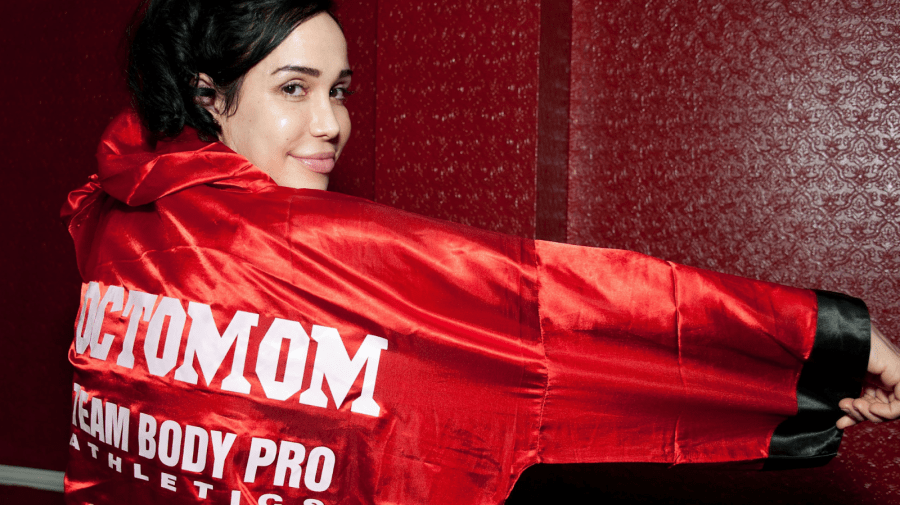 Naturally, the media attention has followed the octuplets. And after seeing just how invasive the media can be, Suleman's other six kids — Ameerah, Calyssa, Caleb, Joshua, Aidan and Elijah, the eldest of the 14 — have opted to stay out of the spotlight.
On Elijah's 21st birthday, Suleman posted about just how life-altering the media frenzy was for her son. "My heart broke for you, as the life you once knew spiraled into a state of pandemonium; seemingly the weight of the world upon your tiny shoulders," she wrote in the Instagram post. "Not only was my heavy heart saddened by the sudden change in your life, but my parenting [was] deeply driven by guilt."
Where Are the Octuplets Today?
It might be hard to believe but the octuplets are teenagers today. When they turned 13, the Octomom posted a glowing message on Instagram in their honor. "You are all growing into some of the most kind, humble, grateful and loving human beings I have ever known," their mother wrote. "Each of you possess rare and unique characteristics, and are unlike any other child of your age, particularly in our society today."
According to Suleman, her kids are "selfless, altruistic, non-materialistic, [and] loving", adding that they are "not followers of this shallow world, but of a God that created and loves you unconditionally".
In 2018, the Octomom and her family were living in a three-bedroom townhouse in California — yes, just three bedrooms for 14 kids. Also four years ago, The Times reported that the children are small for their age, and that, since there are so many people in the household, they help out with cooking vegan meals, eat in shifts and take turns sleeping on the couch.
And What Is the Octomom Doing Now?
In 2011, Suleman took up celebrity boxing to earn more money for her large family. The following year — the same year as her time in a rehabilitation center — she filed for bankruptcy, eager to start fresh. It was also around this time that she posed semi-nude for a cover shoot, something that sparked controversy yet again.
Of course, that wasn't her only buzzworthy photoshoot. Many have accused Suleman of getting plastic surgery to look more like Oscar-winning actor Angelina Jolie, and although the Octomom vehemently denies this allegation, a 2013 photoshoot saw her dressing up like Jolie and her Lara Croft character from the Tomb Raider series.
But that fresh start was soon marred. In 2014, the Octomom pleaded no contest to welfare fraud for not claiming additional income from sex work while getting assistance from the state of California. Later, her short stint in pornography earned her more than just some supplemental income; E! News reports that she won a "Best Celebrity Sex Tape" award from the Adult Video Network (AVN).
Today, Nadya Suleman is 47 and living in Orange County, California. Devoted to raising her family, she's a hands-on mom who also works as a counselor for people living with substance use disorder. The family's core values? God, food and fitness. Suleman considers the gym to be her anchor and foundation for staying strong.
For the mother of 14, her very public history is "haunting". Now, she's eager to shed the nickname that helped make her famous. "There's nobody, possibly, who could have hated 'Octomom' more than I," Suleman said on The Doctors. But, given everything the family went through, it's clear that Suleman also wants people to know that her kids are thriving.
On August 17, 2022, Suleman celebrated her octuplets' starting eighth grade with a heartfelt Instagram post. Here's hoping the family enjoyed the back-to-school season — and that they don't end up pulled back into the tabloid spotlight.