If you know someone who's a Fitbit loyalist, you've probably heard the common refrain of, "Hold on — I need to get my steps in" or watched someone do laps around the office in order to hit a movement goal. As an outsider to the world of high-tech fitness pedometers, it might've seemed a bit odd. But with the COVID-19 pandemic keeping us inside and making regular fitness routines more difficult or less accessible, you might be starting to finally feel some Fitbit FOMO.
Sure, it's a trend you don't want to be left out of, but, more than that, health trackers are a great way to hold yourself accountable to movement goals and monitor your sleeping habits. Best of all, Fitbit offers a health tracker that's right for you no matter your needs — and, when it comes to finding the best of the best, we've taken the first step for you.
Best Overall Tracker: Fitbit Charge 4
Dubbed Fitbit's "most advanced" tracker, the Fitbit Charge 4 is our favorite option, all things considered. While it may not have all of the bells and whistles that Fitbit's smartwatches offer (more on those later), it does have a plethora of features that can help you take your health and fitness goals even further. Unlike so many other Fitbits, the Charge 4 features the ever-elusive built-in GPS, which allows avid runners and cyclists to account for their pace and distance more effectively.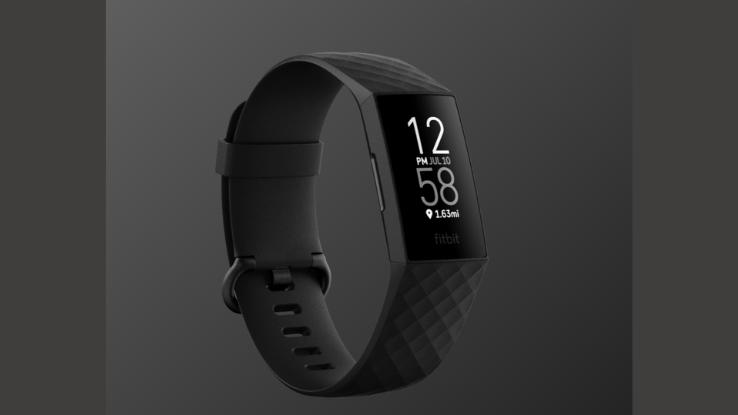 Another perk? This model features 24/7 heart-rate tracking, in-depth sleep tracking and a seven-day battery life — meaning you can get a week's worth of insight out of a single charge. Although not as robust in the apps department as a proper smartwatch, the Charge 4 does allow for "tap to pay" and offers users access to weather forecast, timer and calendar apps. We also love the Charge 4's easy-to-read display and sleek, discreet design.
Best for Fitness Tracker Folks Who Want to Dabble in Smartwatches: Fitbit Versa 2
Unlike other Fitbits, the Fitbit Versa 2 is a fitness smartwatch, meaning it could easily replace the Apple Watch-shaped void in your life. On the fitness end, we love the 15+ goal-based exercises (and real-time stats) programmed into the Versa 2 as well as its personalized, guided breathing exercises. However, if you're already attached to your current, non-Fitbit smartwatch, the Versa 2 is definitely a premium health and fitness tracker first and a smartwatch second, so you may want to weigh your options.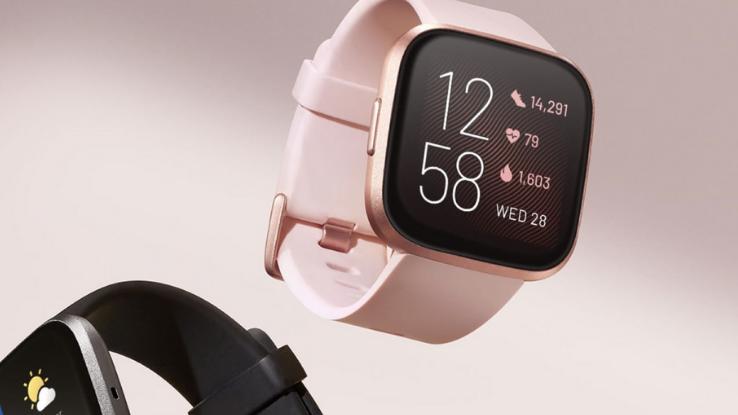 Amazon's virtual assistant, Alexa, is built right into this device, and, in addition to more in-depth sleep tools and a built-in GPS, the Versa 2 also allows users to stream content from Spotify, check hundreds of apps (from the weather forecast to Strava) and text using voice replies. If you're dabbling in smartwatches, you'll come to learn that these are some of the most prized features for a casual user. Needless to say, if you're looking for a smartwatch primarily for fitness reasons but wouldn't mind a few great perks, the Versa 2 is the perfect choice.
Best Budget Tracker: Fitbit Inspire
Although the Fitbit Inspire 2 just debuted, we recommend grabbing the significantly more affordable Fitbit Inspire if you're looking to test the health tracker waters. The Inspire is fairly basic, but it gives you (almost) all of the essentials. At any time, swipe up on the watch face to see a snapshot of your stats, from step count to calories burned to miles traveled and more.
Best of all, the Inspire allows for basic sleep tracking, unlike other health trackers that are easy on your wallet. Sure, the stats aren't super in-depth, but it will break down just how restful those Zzz's were and can help you take the first steps (pun intended) toward crafting a better sleep routine. This model also allows you to read texts on its bright LCD display and set noiseless alarms so that waking up is more gradual and less jarring. Every so often, the Inspire will try to, well, inspire you by reminding you to get up and move a bit.
Best Tracker for Smartwatch Lovers: Fitbit Sense
The Fitbit Sense is the newest model, replacing the Fitbit Ionic. Without a doubt the Sense can replace whatever smartwatch you're currently using, and, for many of us, minimizing the number of devices we use daily can be a great boon. Unlike other models, this one also gives you some options when it comes to selecting a virtual assistant: Both Google Assistant and Amazon's Alexa are ready to help.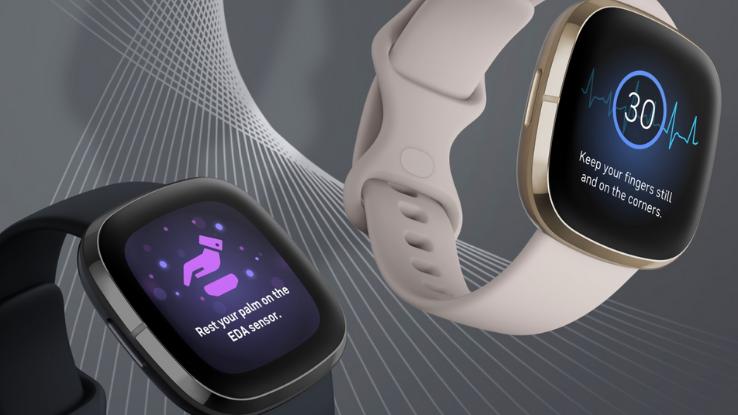 The Sense is chock-full of incredible, cutting-edge health features: It's ECG compatible, helps with stress management, can read your skin temp, has an in-depth sleep tracker and allows you to record over 20 goal-based exercises (and get those real-time stats). From Fitbit Pay and talk to text to Spotify and Uber access, this device allows you to do almost anything your smartphone is capable of. Bonus: The Sense's battery lasts for about six days on a single charge — and after just 12 minutes of charge time, the battery can last a full 24 hours.
Best Fitness-Focused Tracker: Fitbit Flex 2
If you're looking for something that resembles the original Fitbit, the Fitbit Flex 2 is an upgrade to the company's groundbreaking health tracker of yesteryear. As you can see, the Flex 2 is Fitbit's slimmest model yet, but if a wristband still clashes with your style, you can remove the tracker element and place it into other compatible bangles and pendants. Interchangeable accessories are nifty, but they're just a taste of this tracker's innovative features.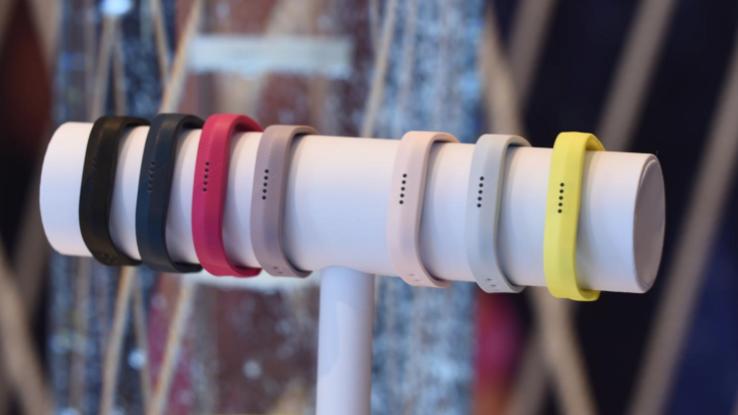 One of our favorite things about this tracker? It's waterproof. And, more importantly, it's able to track your swimming routines. In fact, the SmartTrack tech allows the band to recognize workouts you perform regularly and provides all the stats you need to work toward your movement goals. With auto-sleep tracking, call and text notifications, reminders to move and a five-day battery life, the Flex 2 is a great entry point to the world of fitness wearables. One drawback? Unlike the Inspire, it doesn't have that fancy display.
Advertiser Disclosure: When you purchase through links on our site, we may earn an affiliate commission.