In some cases, seniors have different needs and priorities when it comes to their cell phones. For those on a fixed income, finding a low-cost cell phone plan is usually essential. Additionally, many prefer simpler devices, particularly if they don't have a need for many smartphone apps.
Fortunately, there are plenty of excellent options available. Here's a look at the best cell phone plans for seniors, as well as other helpful information about devices and more.
What Is the Cheapest Cell Phone Plan for Seniors?
When you're looking for a cheap cell phone plan for seniors, some options that aren't necessarily geared toward older adults can actually outperform some competitors when it comes to price. That includes many plans that focus on seniors specifically.
One stellar option is Mint Mobile, which offers prepaid cell phone plans. You can get unlimited calls and texts along with 4GB of data per month for as little as $15 per month. However, to keep the best deal after the 3-month introductory period, you have to cover one year's worth of service all at once. For some, that may be challenging, but it does mean you can avoid a cell phone bill until that year ends.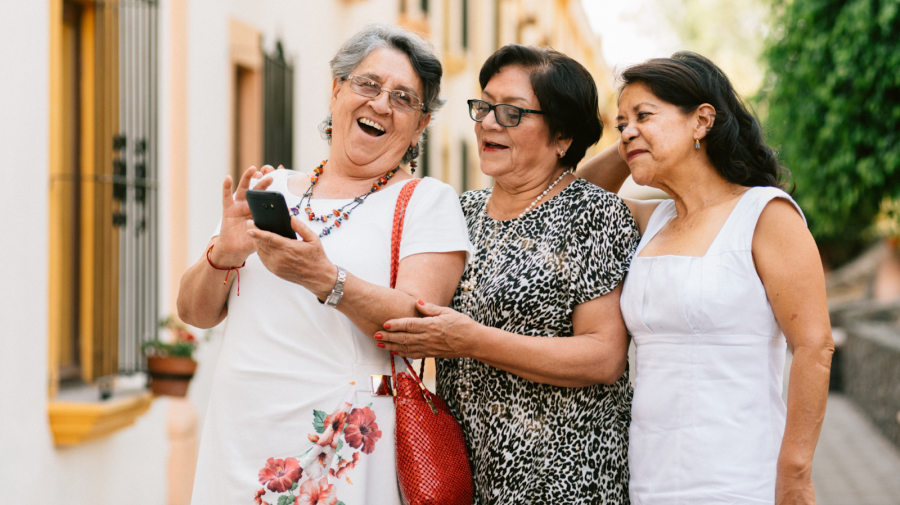 If you already use Xfinity internet, then Xfinity Mobile has a similar deal. The By-the-Gig plan costs just $15 per gig, and that can be shared across multiple devices. That means senior couples could spend just $15 per month (plus taxes and fees) if they mainly rely on WiFi or don't generally use data. Even unlimited data is just $30 per line, which is incredibly competitive.
For non-Xfinity users, T-Mobile Essentials 55 Plus gives you access to two lines with unlimited data for $55, making the cost per user just $27.50. While you're limited to SD when streaming over the network, that's still a solid deal.
Ultra Mobile also has competitive rates. You can get 2GB of data per month along with unlimited talk and text for just $19 per month, and if you're willing to pay for a year upfront, you can whittle that down to $14 per month.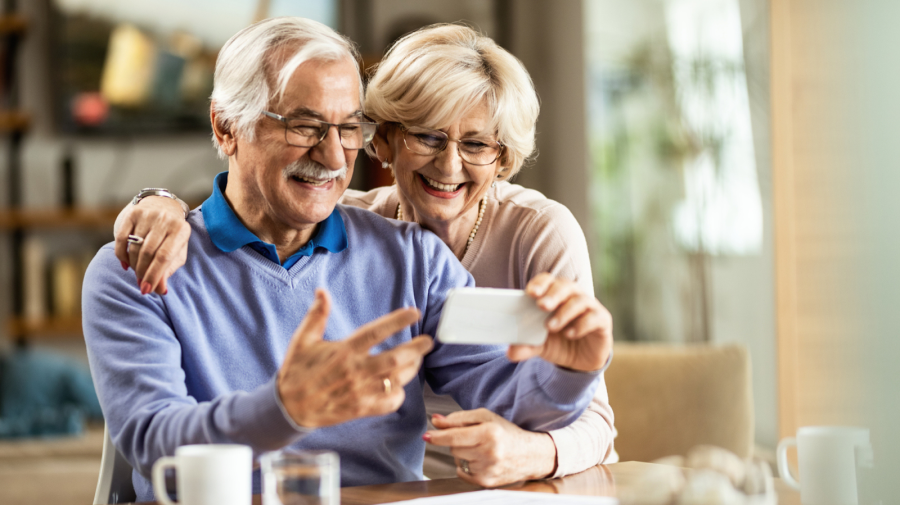 Finally, there's Lively, which combines cell phone plans for seniors with medic alert features, all without long-term contracts. The plans are customizable, allowing you to choose between 300 minutes of voice with $0.10 per text for $14.99 per month or an unlimited talk and text option for $19.99 per month based on your needs.
Then, you can add a data package (if you need one), ranging from 100MB for $2.49 per month to unlimited for $30 per month, and get separate packages for emergency assistance, medical questions, and various health and safety services.
What Is Data on a Cell Phone Plan?
Data on a cell phone plan is a cellular service that allows you to access the internet without using WiFi. Essentially, it supports activities like web browsing, streaming, and certain app functions that require an internet connection.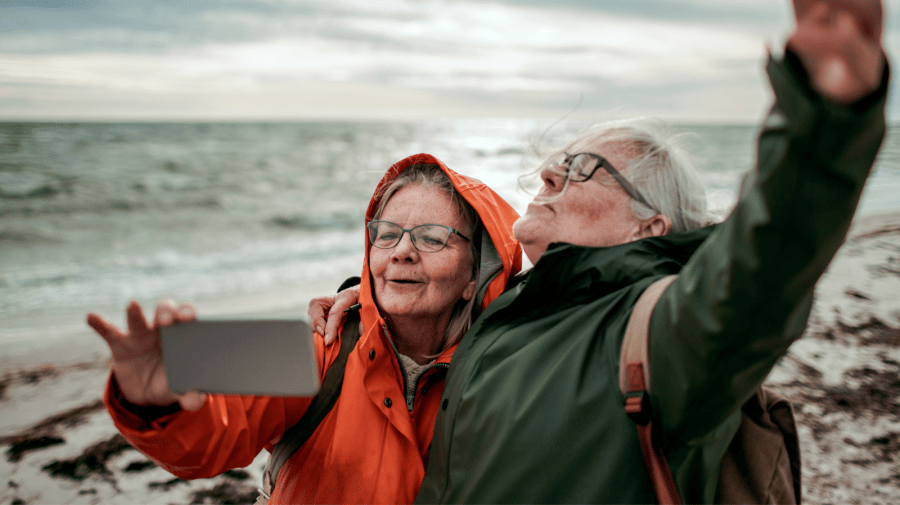 Cell phone plans may come with different amounts of data. Some are unlimited, allowing you to use internet-connected services as much as you'd like without incurring additional costs. Others have data limits, such as only including 2GB in a plan.
With those, you may get charged extra if you use more data than the allotted amount during your billing period or might lose internet connectivity until the next service month begins. Generally, which approach is used is outlined in the plan details and service contract.
What Is the Cheapest Cell Phone Plan Without a Contract?
If you're looking for an inexpensive no-contract plan, the previously mentioned Mint Mobile and Xfinity Mobile both fall in this category. Mint Mobile is a prepaid option, while Xfinity Mobile is postpaid, but both are contract-free.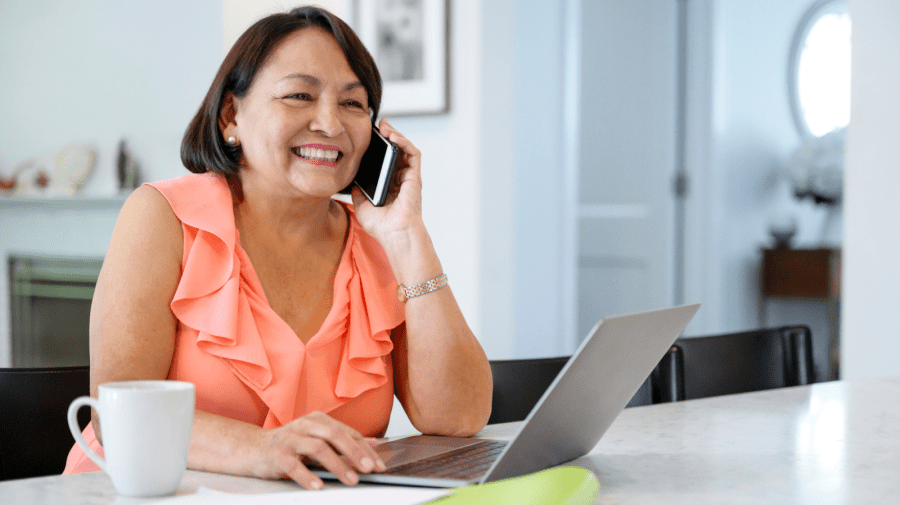 Another low-cost option without a contract is Tello, which has a 1GB economy plan for just $10 per month that also includes unlimited talk and text. You can even get unlimited everything – which also includes free international calling to more than 60 countries – for just $29 per month.
You may want to consider Visible, too, if you prefer to have unlimited data. You can get unlimited talk, text, and data for only $30 per month with this prepaid carrier, all without needing a contract.
What Is the Easiest Cell Phone for Seniors?
When it comes to the easiest cell phones for seniors, many of those designed by Jitterbug stand out from the competition. For seniors looking for a smartphone-style experience, the Jitterbug Smart3 has a large, well-lit screen, simple list-based menus, and quick access to key features – like phone functions, camera, and messaging. It even supports video calling, which is an excellent option to have available.
What Is the Simplest Flip Phone for Seniors?
If you're specifically looking for the simplest flip phone for seniors, the Jitterbug Flip2 is a solid choice. The design is incredibly intuitive and features large buttons. Plus, there are optional medical alert features, and it's compatible with Alexa.
Another option is the Alcatel Go Flip 4. It features the simplicity of a basic flip phone with a few advanced app-style features. It can support select apps, including Facebook, weather apps, and similar classics. Ultimately, it makes it a solid middle-ground option for seniors that don't want a typical smartphone but could benefit from some light connectivity.
Who Sells Jitterbug Phones for Seniors?
Generally speaking, Jitterbug phones are designed to only work with the Lively network, which limits where you can purchase service. However, you can get the device from several places.
Along with being able to buy a Jitterbug phone from Lively directly – both online and in-store – the devices are sold at other retailers. For example, Best Buy sells Jitterbug phones online and in select stores.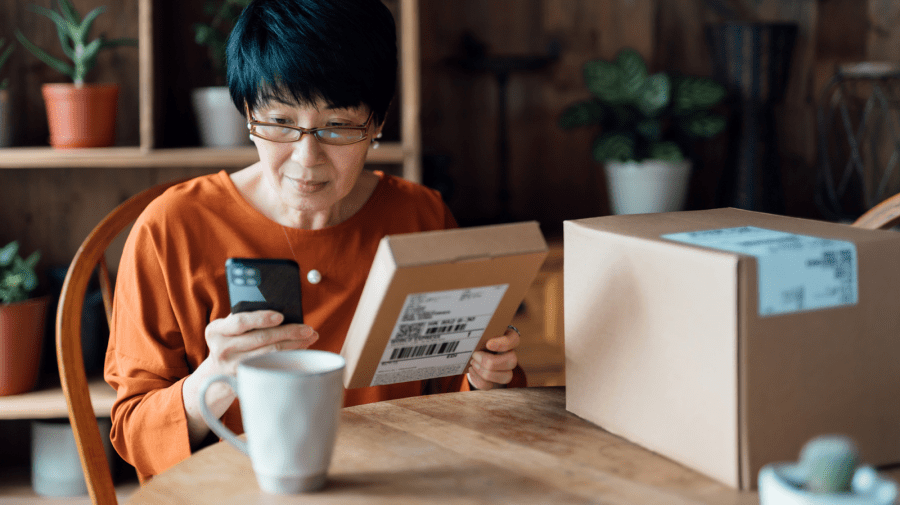 You may also find some models on Amazon, including some with Prime Shipping, though most are sold through a third party, and Amazon may or may not handle the fulfillment. The same can be true on the Walmart website.
However, if you're looking for a Jitterbug phone and Lively service, then it's usually simpler to go directly through Lively. Plus, the pricing is similar or lower by using Lively in most cases, making it the better financial choice, too.