There's no doubt that doorbells have come a long way since the first electric ones became available in the 1930s. Of course, today's smart doorbells don't just announce visitors with a ring or chime. The most popular models are often wireless, camera-equipped and support two-way communication, allowing you to know who's at your door no matter if you're on the go or on your couch. With this in mind, we're taking a closer look at the best smart doorbells of 2022.
Best Wireless Smart Doorbells With Cameras
One of the upsides of smart doorbells? With some, you don't even have to walk to the front door to use the peephole. Thanks to camera-equipped models, many of which also feature motion sensors, you can have a live feed of your doorstep sent to your smartphone, tablet or computer.
Not sure where to start? Here are some of the best wireless smart doorbells with cameras on the market in 2022.
Ring Smart Video Doorbell
The Ring Smart Video Doorbell is an external doorbell device with a small, built-in 1080p HD video camera. When someone presses the button on the Ring doorbell, it sends an alert to your smartphone. Best of all, your phone makes your smart doorbell into an intercom of sorts by allowing you to speak with whoever rang.
In terms of safety, you'll feel more secure knowing that the Ring smart doorbell records videos of your front stoop and saves them to the Ring Cloud. This means you can look back through footage later should the need arise.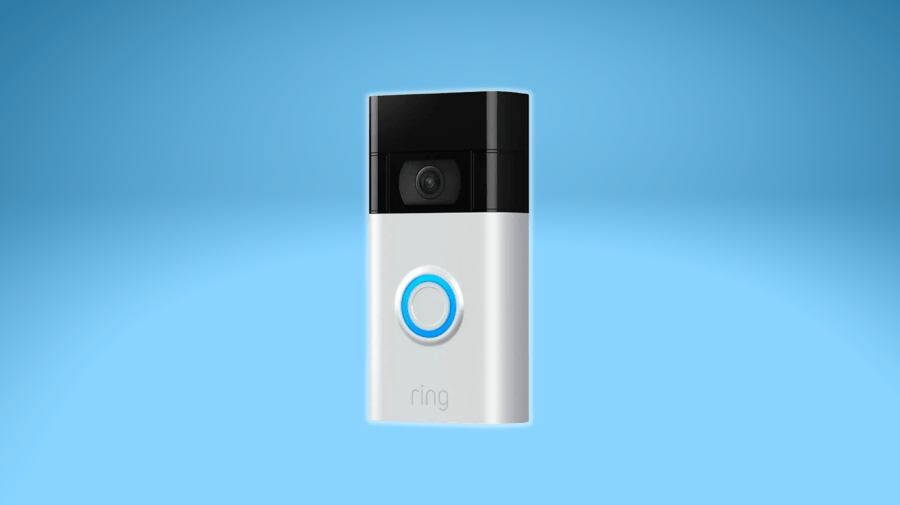 To get started, install the Ring app on your smartphone. Once your new doorbell is connected to WiFi, you'll be good to go. As an added bonus, you can really up your home security game by adding other WiFi-enabled Ring devices — alarm systems, additional cameras, floodlights and so on — to your network of smart products.
Since all of these Ring devices communicate with each other, if one detects motion, all of them will start recording and alert you to a disturbance. If you're all about having a smart house — and, by extension, a smart yard — the Ring line of products are worth the investment.
Arlo Smart Video Doorbell
While other video doorbells have their blind spots, the Arlo Smart Doorbell is designed to lessen that issue. With an HD video camera and a 180-degree viewing angle, this device will let you see any visitors — or intruders — from head to toe. Plus, the Arlo Smart Doorbell boasts two-way audio, allowing you to speak with the person on your stoop without opening the door.
Arlo offers both wireless and wired doorbells. The wireless option, of course, doesn't require you to run intrusive wires through your home; it also uses a rechargeable battery — though you can opt for hard wiring instead if a continuous charge is important to you.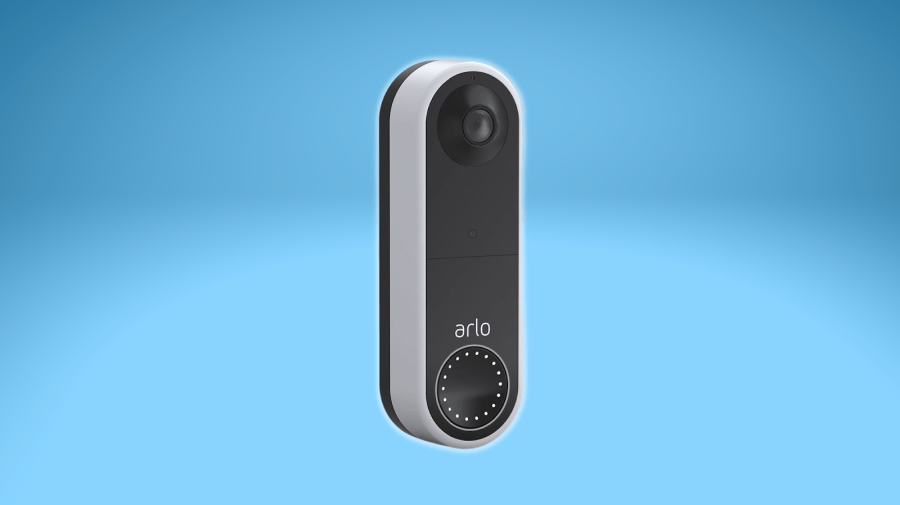 The wired doorbell by Arlo, on the other hand, requires an existing wired doorbell and chime. Although it comes with a power kit for that existing chime box, and upgrades your doorbell to a smart one, this might be inconvenient for some buyers.
Much like the Ring Smart Doorbell, this one — regardless of the model — also requires you to install an app on your smartphone. Once you've set up the Arlo Secure app, you'll be able to connect the doorbell to other devices in your smart home.
Zmodo Smart Video Doorbell
The Zmodo Smart Video Doorbell is a great way to keep an eye on your front door, whether you're at home or away on a trip. With motion detection and HD video recording, this model ensures you'll always know who's knocking at the door, even if you're halfway across the world.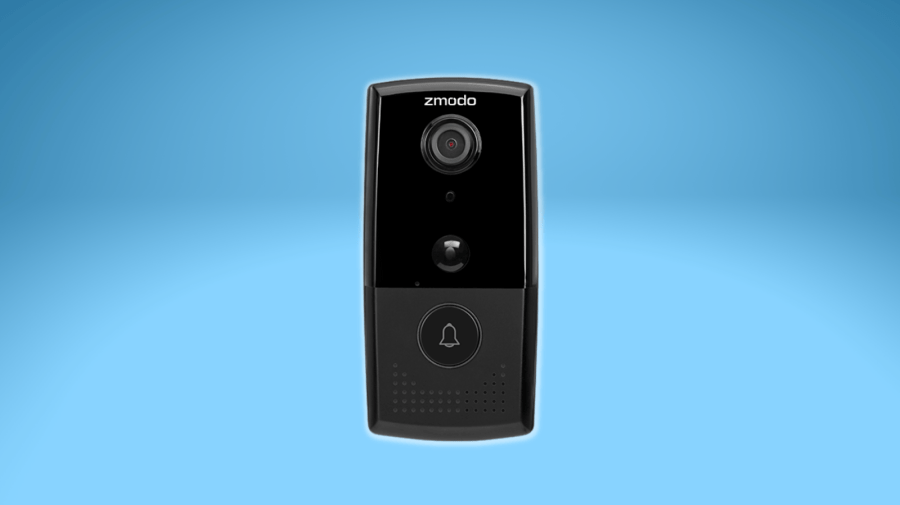 Plus, with two-way talk — thanks to the device's built-in speaker and microphone — means you can have a whole conversation without ever opening the door. Although meant to be a safety feature, this is also a great option when you want a contactless delivery.
Equipped with a 1080p full HD video camera that detects motion using a PIR sensor, the Zmodo Smart Video Doorbell records real-time alerts and sends them straight to your phone. What makes the device particularly unique, though, is that it allows you to play pre-recorded messages to your visitors. Easy to install and compatible with the free Zmodo app, this wireless smart doorbell boasts some truly top-tier features if you're willing to make the investment.
Best Wireless Smart Doorbells Without Cameras
Not interested in a camera? That's okay — you can still invest in a wireless smart doorbell. These audio-focused bells allow you to speak with your visitors and send notifications to your phone when any motion is detected on your doorstep.
That said, if you're uncomfortable with having a bevy of smart cameras installed on your home, here are the best wireless smart doorbells that focus on audio — not video.
Honeywell Wireless Doorbell
The Honeywell Wireless Doorbell is a battery-operated device that can be used to replace an existing wired doorbell or setup as a new installation. The doorbell has a 300-foot transmission range and features two distinct two chimes and four melodies, allowing you to somewhat-customize your doorbell's sound.
With adjustable volume control and a flashing light indicator that tips you off to when the doorbell has been rung, the Honeywell's provided battery will last for about a year of use.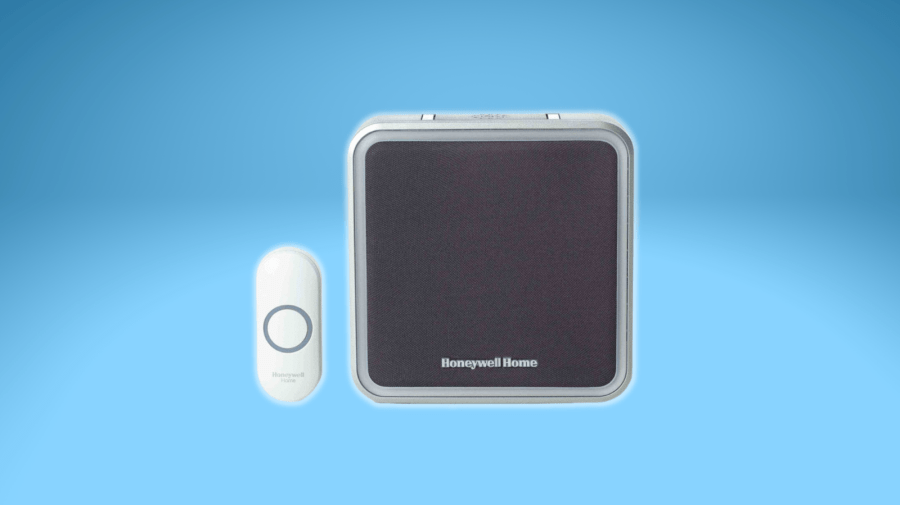 This one also boasts Honeywell ActivLink technology, which allows you to sync your doorbell with up to four transmitters — motion sensors, push buttons, awareness devices and door contacts, for example. Since this doorbell can produce up to 115dB of sound, it's a solid option for people who are hard of hearing.
GE Wireless Doorbell
The GE Wireless Doorbell is a must-have for business owners, homeowners and builders alike. Battery-powered and boasting a 150-foot range receiver, this GE model comes with mounting hardware, batteries and several different chime options and volume settings.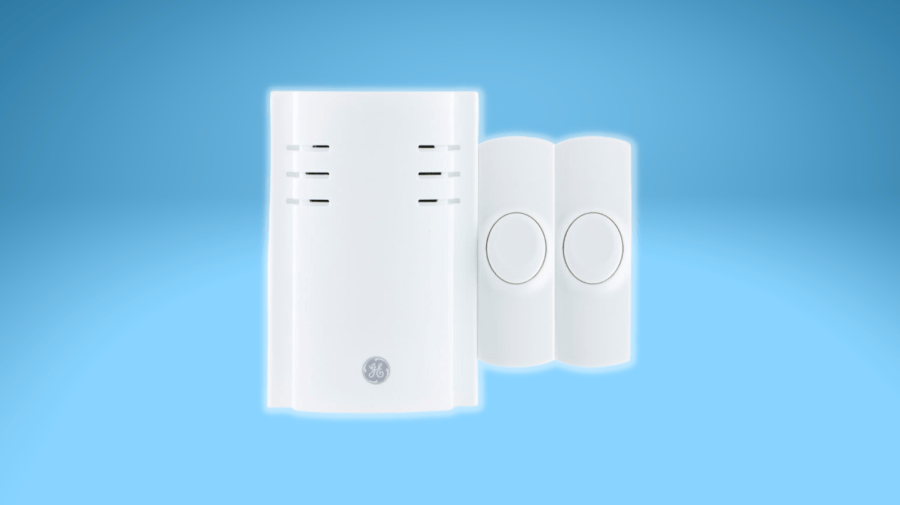 Not to mention, GE wireless doorbells are easy to install and use. Discreet and affordable, this device is a great choice for first-time users, especially since it uses push buttons linked to a receiver. It's kind of old school like that — and sometimes the less steps (and apps) the better.
SadoTech Model C Wireless Doorbell
The SadoTech Model C Wireless Doorbell is a great way to keep tabs on who's at the door, even when you're not home. This doorbell has a lower price tag than most of its competitors. Since it's 100% waterproof, it's perfect for stress-free outdoor use. With 52 fun tunes to choose from, you're sure to find the perfect sound for your home.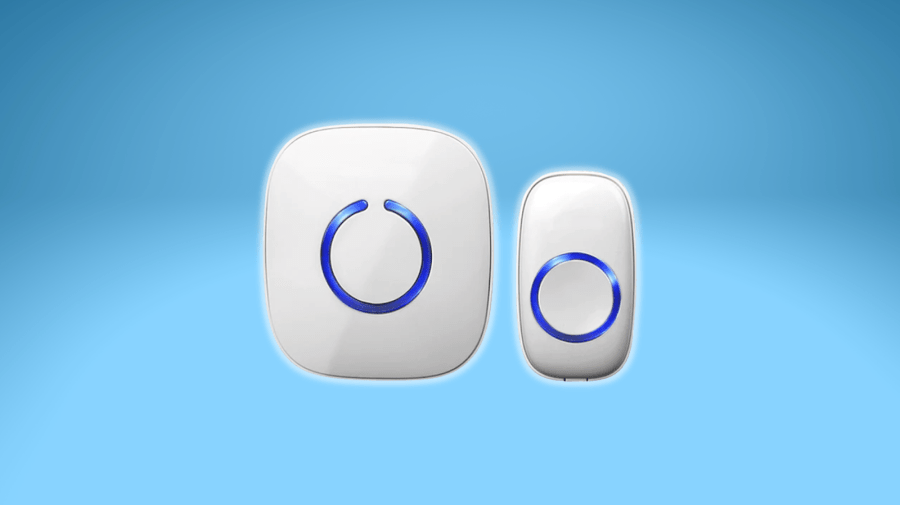 This easy-to-install smart doorbell boasts a range of 500 feet indoors and 1000 feet outdoors; you can place it just about anywhere! Its batteries, which come with it, last up to three years, making the SadoTech Model C Wireless Smart Doorbell an excellent choice if you're looking for something affordable and reliable.