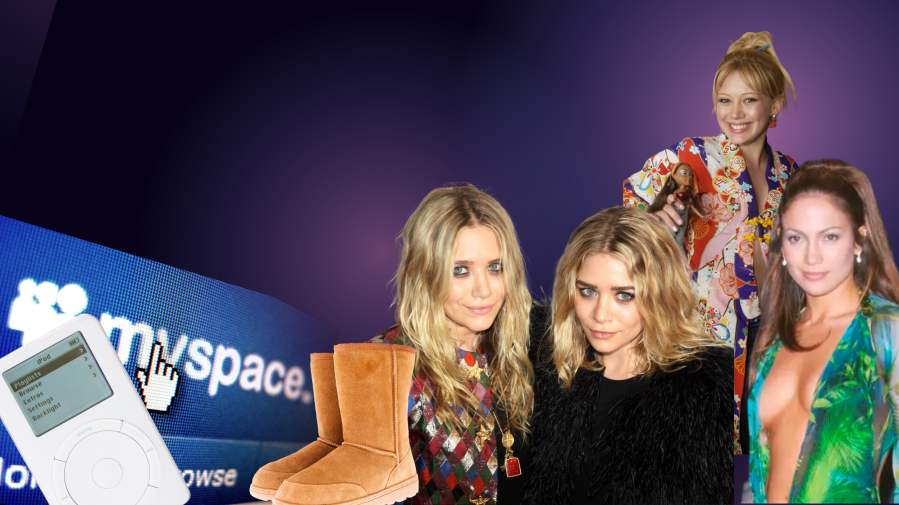 Trends will always come and go, but given enough time, a trend may enjoy a comeback. Think about it. In the last 10 years, everyone was crazy about the trends of the '90s. Now, with 2020 approaching, it's time to revisit the biggest cultural trends that kicked off the start of the new millennium.
Of course, most of the fashion trends should probably stay in the 2000s and never come back, but some of our favorite toys, TV shows and music are already making their way back into the cultural zeitgeist. So bust out your flip phones and get ready to relive the biggest trends of the 2000s.
The iPod/Mp3 Revolution
In 2001, Apple changed the way we listened to music forever with the release of the iPod. Songs were compressed into digital MP3s, allowing listeners to carry their entire music libraries in their pockets. Each new iPod release marked a music industry milestone, but record labels still faced brand new challenges.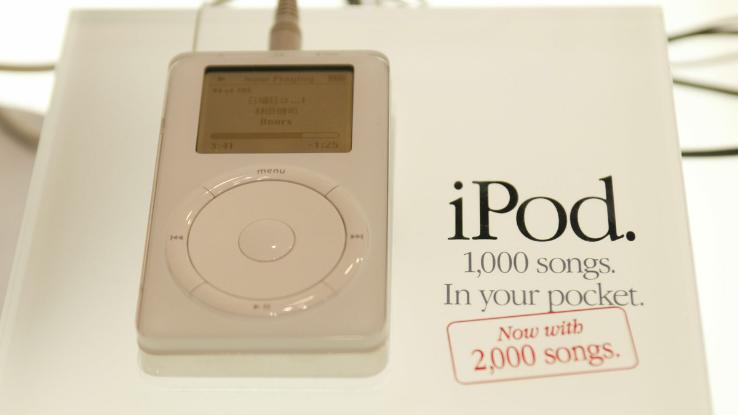 As iPods entered every household, people found it easier than ever to "pirate" music online using sites like Napster and LimeWire. Illegal downloading became commonplace. The music industry even argued that most music on iPods was probably illegally downloaded — and they were right.
Rise of the Reality TV Game Show
Game shows underwent a major shakeup thanks to reality TV. Viewers tuned in by the millions to watch casts of contestants get eliminated week after week. Each show had its own take on the format: American Idol searched for the next music legends, Survivor left tribes of strangers on deserted beaches and America's Next Top Model looked for the next big supermodel.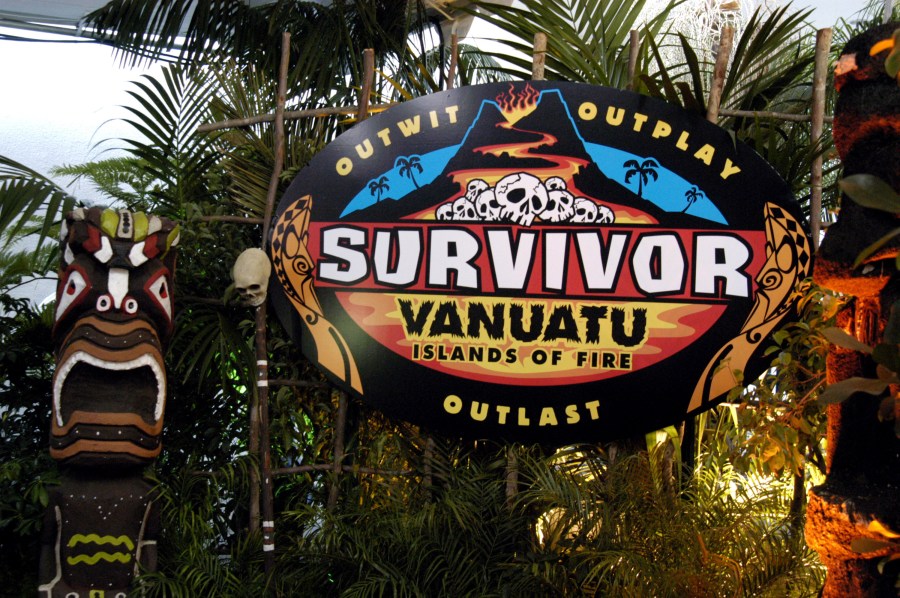 Viewers eventually learned that production crews helped plan each contestant's time on a show, making it less about winning and more about constructing a dramatic story arc. Floundering celebs jumped at the chance to reenter the spotlight by competing on shows like Dancing with the Stars. Reality TV game shows got so silly by the end of the decade that RuPaul's Drag Race launched to lampoon the genre and later dominated the entire concept.
Graffiti Art Moves Inside Galleries
When graffiti entered the 21st century, it finally became acceptable to combine street art with studio work. The art world embraced graffiti and spent millions on the efforts of urban contemporary artists. By the end of the decade, longtime graffiti artist Shepard Fairey's iconic Hope portrait of President Barack Obama saturated the political and cultural worlds alike.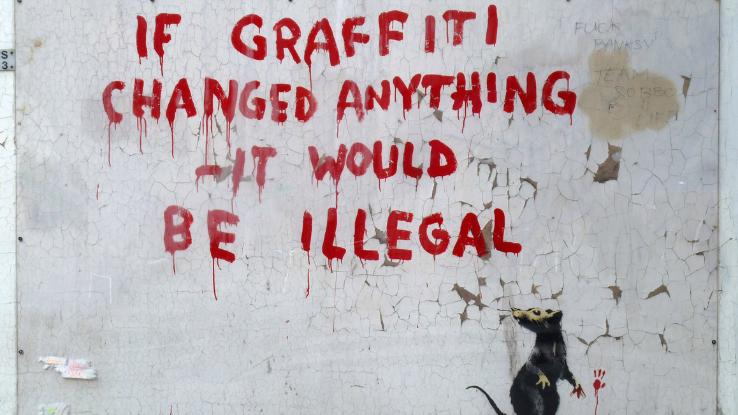 At the same time, ironic and bizarre publicity stunts dominated the art scene. The mysterious graffiti artist Banksy cultivated intrigue and debate with each new stenciled masterpiece that critiqued societal norms. In one of his most infamous hijinks, Banksy smuggled one of his paintings, Crimewatch UK Has Ruined the Countryside for All of Us, into the prestigious Tate Britain.
The Lord of the Rings Effect
Before everyone had a favorite dragon on Game of Thrones, The Lord of the Rings trilogy dominated the world of fantasy entertainment. In 2001, 2002, and 2003, each film delighted fans and critics. The final film, The Return of the King, won 11 Academy Awards and is considered one of the most influential fantasy films of all time.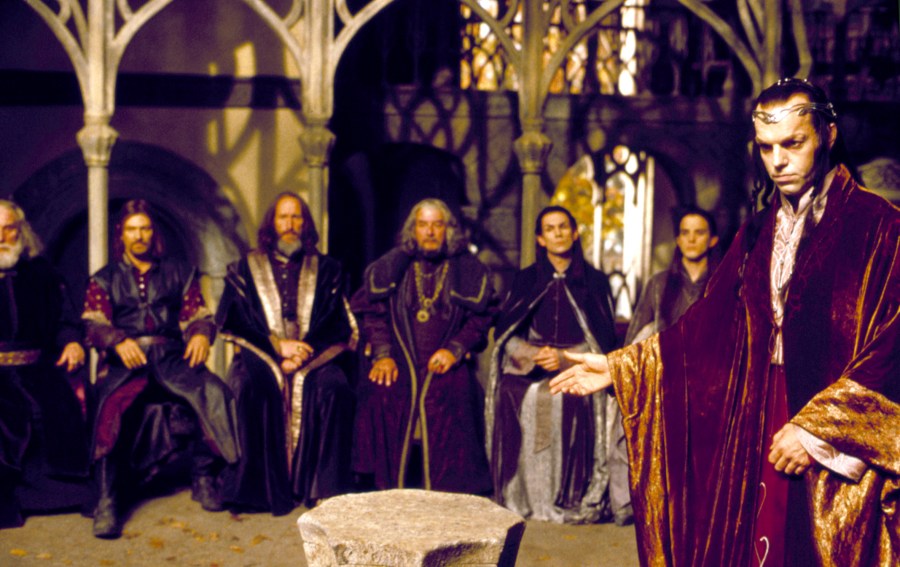 The trilogy paved the way for other successful alternate-reality movies and shows later in the decade, such as Twilight, True Blood and The Hunger Games. Nerds from all walks of life no longer needed to hide in Renaissance fairs or comic book conventions to enjoy fantasy world immersion.
News Gets Ironic
As the MTV generation faced adulthood, comedian John Stewart took over for Craig Kilborn as host of Comedy Central's The Daily Show. The comedian's brand of political satire transformed the show into an entertaining, yet respected, form of journalism.
Behind the scenes, Stewart hired real broadcast journalists to assist with research and fact-checking. On stage, Stewart brought in comedian correspondents like Stephen Colbert, Steve Carell, Samantha Bee and John Oliver to add the perfect dose of sarcasm to entertain and educate Generation X. His mix of satire, sentiment and hard-hitting news earned him a record 22 Emmy awards and forever changed the world of news shows.
Hip Hop's Global Domination
With the '90s era of gangsta rap long gone, hip hop needed something wild. Beyoncé and Jay Z announced they were "Crazy in Love" with high energy and funky horn samples, Gnarls Barkley went "Crazy" and blended rap with electronica, Missy Elliot created some outrageous videos that were beyond nuts, and Kanye West just went legitimately crazy. Finally, hip hop had embraced a new sound that fused together personality, high energy, sophisticated sampling and a newfound confidence that dominated the airwaves.
By the late 2000s, hip hop had made a global impact. In 2008, Sri Lanken/London rapper M.I.A. topped the charts with "Paper Planes," a song about the trials and tribulations of the immigrant experience. Thanks to hip hop, everyone previously left out of the musical conversation was getting a much deserved seat at the table.
Pottermania Persisted
We first learned about the boy who lived in 1997, and fans couldn't get enough. By the year 2000, we were deep into the series, eagerly awaiting the launch of the fourth installment in the seven book series. Fans dressed in hats and capes, donned wands and glasses to wait in midnight lines for new book releases.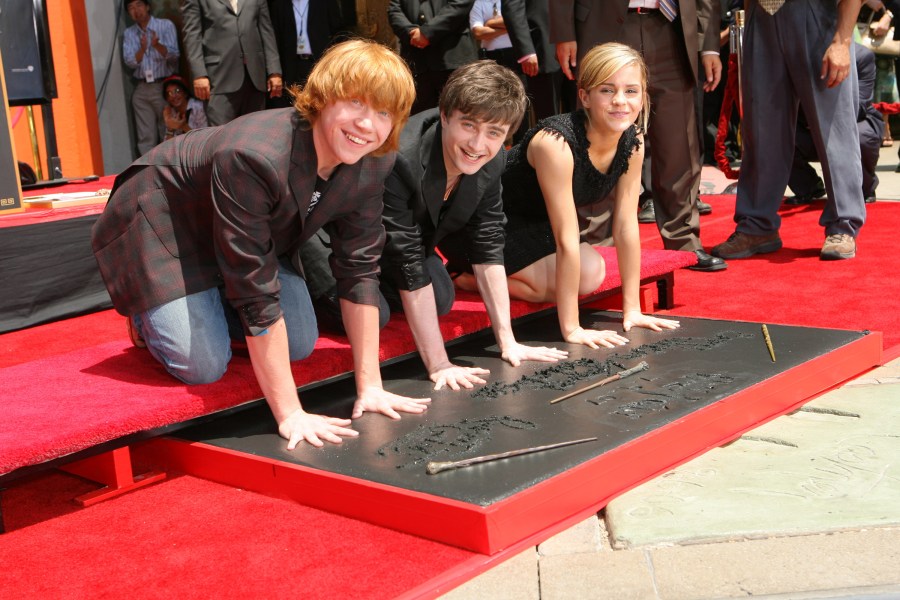 The series success wouldn't end with the seventh book. 2001 saw the release of the first movie, which would soon be followed by an additional seven, plus a musical spin off and several other book and movie releases set in the Harry Potter universe. In recent years, fans have wrestles with JK Rowlings harmful viewpoints on transgendered women, and many millennials are figuring out what it means to them to separate the art from the artist.
Blogging Goes Mainstream
"Blog" had the honor of being Merriam Webster's Word of the Year in 2004. In that year, blogs became very popular and influential in the fashion, music and news industries. Suddenly, nightly news programs brought on bloggers with high numbers of weekly viewers to offer their spin on topics.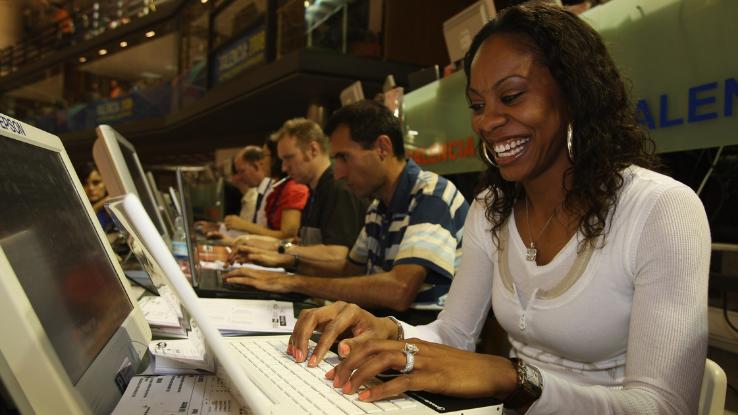 It was an election year, after all, and people were looking for voices that represented the electorate. Bloggers offered the perfect blend of trending internet culture with individual — usually biased — opinions. Many of these bloggers later became leading journalists in their own right and paved the way for other alternative programming formats like podcasts.
The Future Became Clearer
It was 1998 when Apple released the iMac with clear blue side panels, but the "clear craze" would continue into the early 2000s. Many of us didn't have the computer smarts to understand much beyond the aesthetic difference of this product relative to its competitors. But still, it was clear something had changed.
It's hard to imagine "upgrading" an iPhone or MacBook to one with clear plastic again, but the clear craze has reemerged again and again over time. The trend arguably dates back to 1939 when Pontiac rolled out a transparent "ghost car". Still, our fingers are crossed that this trend trended its last in the 2000s.
Hipsters Dominate Counter Culture
Hipsters in the 2000s were dripping in irony while dressed in American Apparel knockoffs. They represented less of a trend than a cultural shift in consumer behavior. To be a hipster, you had to rebel against cultural norms while embracing a curated value system via consumerism.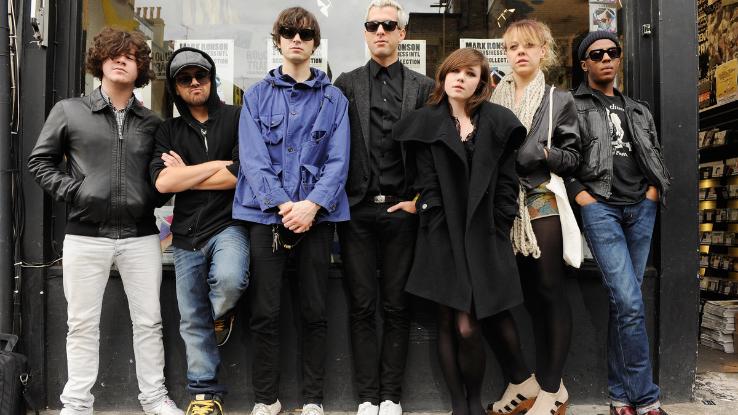 They were always ahead of the curve when it came to knowing the latest ironic trends, finding the best designer consignment shops and buying only the most obscure vinyl records available. And only a hipster appreciated the irony of ordering a Pabst Blue Ribbon at high-end breweries.
The Social Media Frenzy
In one decade, MySpace, YouTube, Facebook, Twitter and countless other social media competitors changed the way the world communicated. It was a revolutionary concept: Update your friends, family and even fans with online posts about your daily life. At first, everyone tried to get online and upload as many photos and life updates as possible. What could go wrong?
It quickly became a competition to showcase who had the most online friends, who featured you in their Myspace "Top 8" friends list and how many people watched your video clips on YouTube. Ironically, the internet began to look less like the place that could bring us together and more like the place to feel lonelier than ever before.
Razor Scooters Hit the Sidewalks
In that period of a child's life when a bike was too dangerous but staying indoors was out of the question, a Razor scooter became the perfect gift. The first edition of the sleek, silver Razor came out in 2000 to huge success.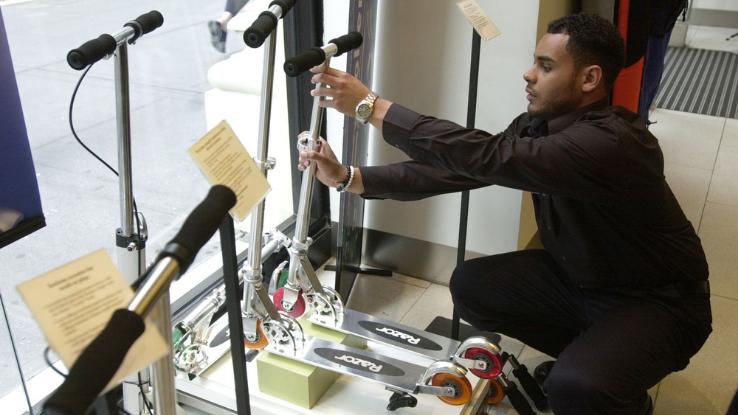 About 5 million scooters were sold in the first six months of their launch, making them the must-have toy at the turn of the millennium. The brand has since evolved with electric versions to keep up with the tech-heavy times, but could minimalist transportation make a comeback?
The NYC Post-Punk Revival
Rock music enjoyed a major resurgence in the 2000s. Grunge was long gone, and the only sign of rock was the waning rap-metal blend of acts like Limp Bizkit and Korn. Enter the New York post-punk revival. Bands like The Strokes, Interpol, The Rapture and The Walkmen brought garage-punk energy mixed with electronica and dance elements, recharging 2000's radio airways.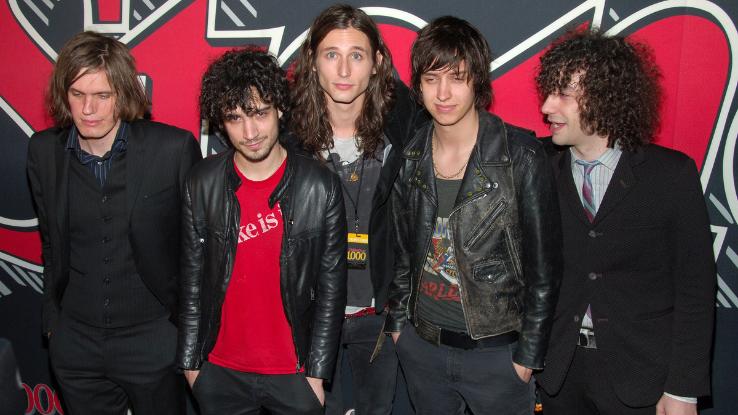 Meanwhile, Williamsburg added their flavor to the revived musical movement. Suddenly, more art-focused bands like the Yeah Yeah Yeahs, TV on the Radio and Animal Collective gained national recognition. Throughout the decade, people rocked skinny jeans and messy haircuts on sweaty dance floors once again.
Low. Cut. Everything.
It all started at the 42nd Grammy Awards on February 23, 2000. Jennifer Lopez wore the dress. You know the dress. The tropical green Versace dress that was so low cut you wondered what would happen if a stiff breeze kicked up. After that fashion milestone, everyone went low cut.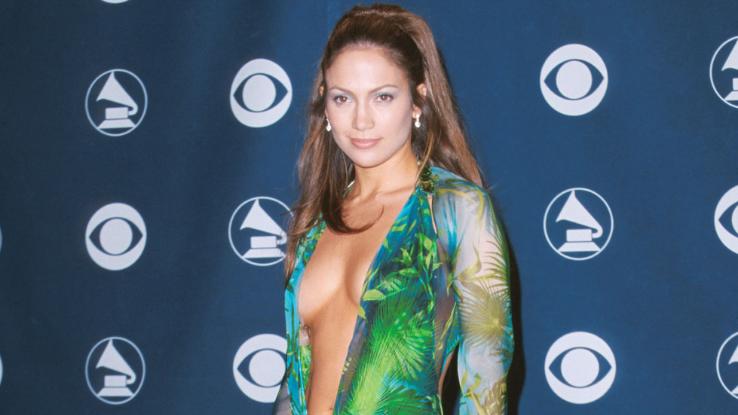 Jeans dropped low enough to expose the trendy whale tails, otherwise known as the top of your bikini underwear and/or thong straps. Men also jumped on the trend with deep-cut V-neck T-shirts. In fact, no DJ was worth his salt without the deepest V-neck shirt around. Everyone was basically cold and too nervous to bend over, but they rocked these trendy looks.
Focus Features Breaks Barriers at The Box Office
In 2002, production company Focus Features released its first film and never looked back. The company's first 10 years of filmmaking brought alternative, emotion driven narratives to the big screen in ways that had never been done before. Suddenly, big name actors were taking career risks, like Jim Carrey in Eternal Sunshine of the Spotless Mind and Bill Murray in Lost in Translation.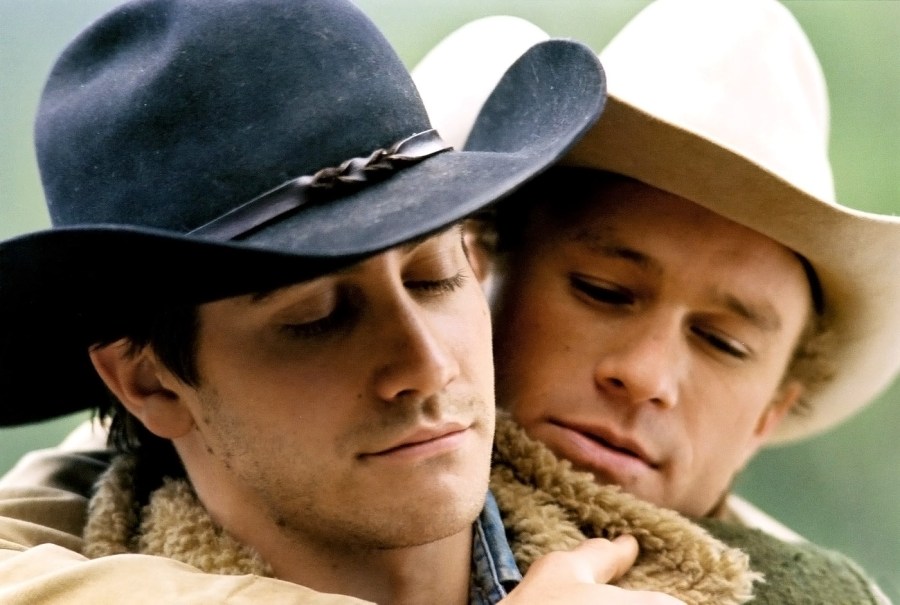 At the same time, Focus also made Brokeback Mountain, Milk and The Kids Are All Right, three films that highlighted challenges faced by the LGBT community throughout history. It seemed that with each film, new heroes and antiheroes were thrust into the spotlight after being ignored for so many years.
The Tabloid Socialite Takeover
Some of the stars on the covers were actresses; others were singers. But it didn't matter, really. Tabloid magazines and gossip sites like TMZ and Perez Hilton followed privileged, jet-setting socialites on a daily basis, snapping endless photos and bombarding them with endless questions. Paris and Nicky Hilton would party all night with Lindsay Lohan and Nicole Richie, and we couldn't get enough.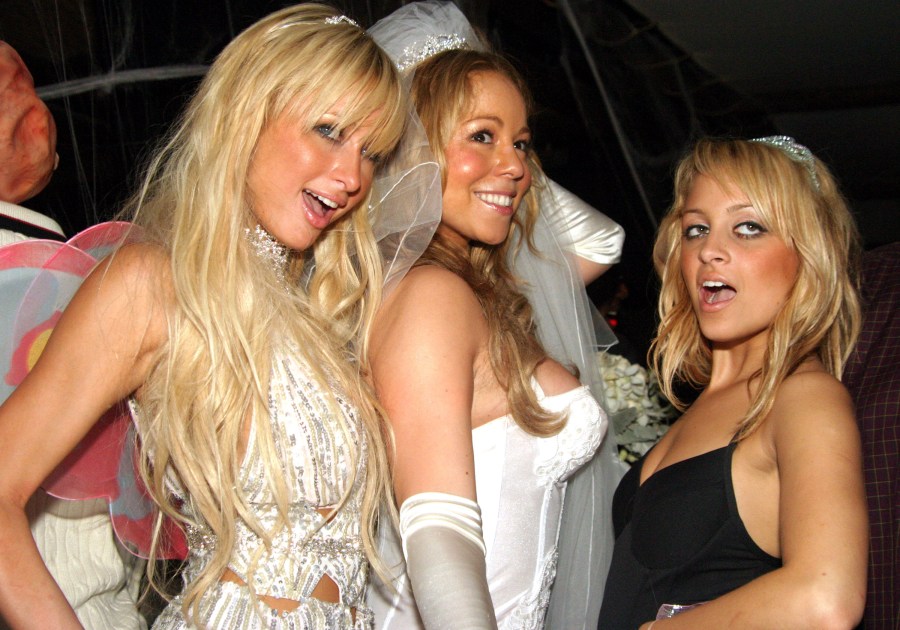 This over-the-top obsession kept photographers and bloggers in business for years as we collectively ogled them engaging in their expensive hijinks. Today, you can relive all the arrests, outfits and drama, thanks to Pop Culture Died in 2009, a successful Tumblr page devoted to the disposable celeb culture that existed in the early 2000s.
The Manufacturing of Mashups
The more that music went digital, the harder it was to keep track of musical property. In the 2000s, Mixtape DJs made their mark on the music scene, combining anywhere from two to twenty songs in one track. The more manipulated the songs sounded, the less likely you were to get sued.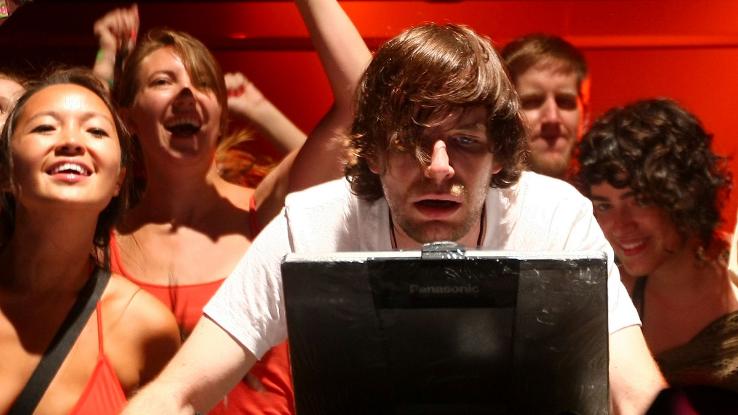 Producers like Danger Mouse, Girl Talk and Freelance Hellraiser brought musical genres together and encouraged the debate on the legalities of file-sharing and artists' rights. Was Freelance Hellraiser making a mockery of The Strokes and Christina Aguilera with their epic mashup "A Stroke of Genie-us"? No. Were they making it okay for alternative hipsters to like pop music? Yes.
The Olsen Twins Layer Up
In the '90s, child stars Mary-Kate and Ashley Olsen were squeaky clean starlets with a brand of harmless entertainment that made them tiny media moguls. In the 2000s, they turned their eyes to the fashion world and became bohemian bombshells and billionaire designers.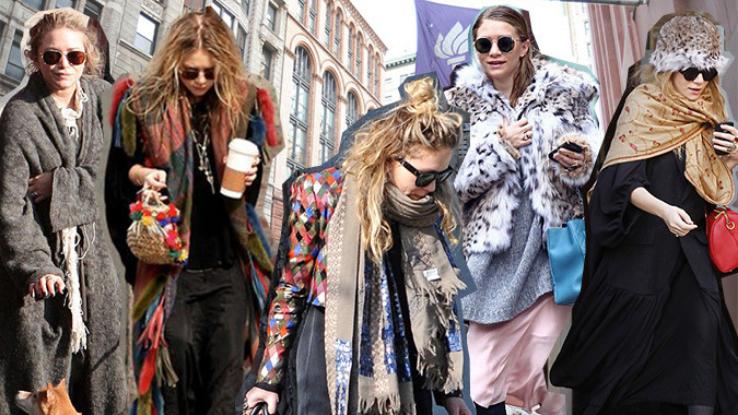 Of the two, Mary-Kate was an especially prominent trendsetter by wearing the absolute most. Literally. Her combination of flowy dresses, oversized scarves, satellite-sized sunglasses and gigantic bags helped coin the term "homeless chic." Suddenly, every trendy city girl had messy beach hair and wore five extra layers of flowy clothing to ride the Olsen wave.
Auto-Tune Takes Over the Charts
T-Pain's 2005 single "I'm Sprung" was an R&B jam that embraced what Cher perfected in 1998 with "Believe": autotune, the amazing sound editing tool intended to correct vocal imperfections without anyone noticing. But T-Pain leaned in on the device, making it part of his futuristic, R&B sound.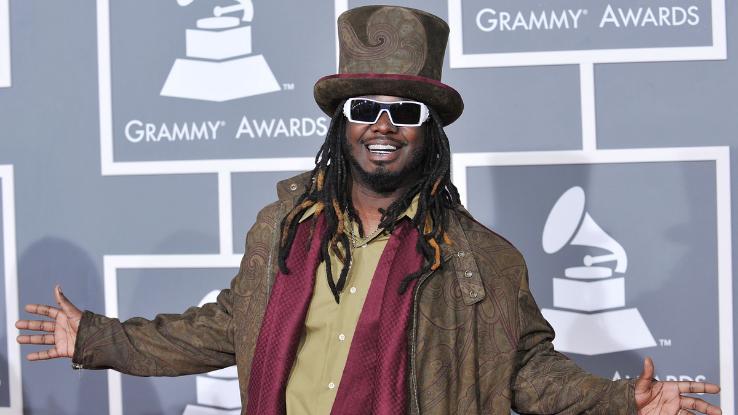 Every singer in need of vocal improvement soon relied on extensive autotuning to help with their sound and record sales. The Black Eyed Peas, Fall Out Boy, Kanye West and Ke$ha also adopted the futuristic sound, only to face judgement from critics for not sounding authentic enough.
Nintendo Revolutionizes Video Games
Want to go bowling, play carnival games and attend a workout class? Great. All you need is your living room and the Nintendo Wii. Nintendo's innovative 3D motion detection device and motion-sensitive controller made the Wii the most important Christmas toy to get in 2006.
The game console featured enough diverse fitness and arcade games to appeal to all family members, making it a universally enjoyable gaming system. It even outsold Xbox 360 and Playstation 3 in total combined sales in 2017. High score goes to Nintendo.
Not-So-Subtle Highlights
Boys embraced the bleach in the 2000s. It didn't matter the color; guys just wanted to have hair that popped. Eminem and Ryan Seacrest were bleached beyond white, while the boys of N*SYNC wore every color of the rainbow in spiked styles to look even more alien.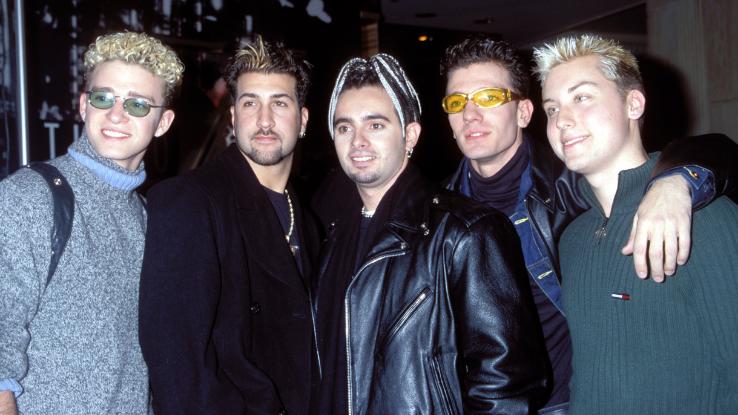 Ladies, meanwhile, rocked thick, chunky highlights to separate the color of their natural hair. Some wore highlights under their platinum locks like Avril Lavigne and Nicole Richie, while others had thick, chunky stripes like Kelly Clarkson. This style was also referred to as "zebra highlights" to imply the hair looked far from natural — unless you were a zebra, of course.
Uggs Invade Feet Around the World
These unisex sheepskin boots originated in Australia and New Zealand and supported your feet in warm, comfy layers of fleece. On the outside, tanned sheepskin was paired with a synthetic sole on the bottom. Sounds like a perfect slipper for wearing around the house in the wintertime, right? Wrong. In the 2000s, people inexplicably wore these boots everywhere.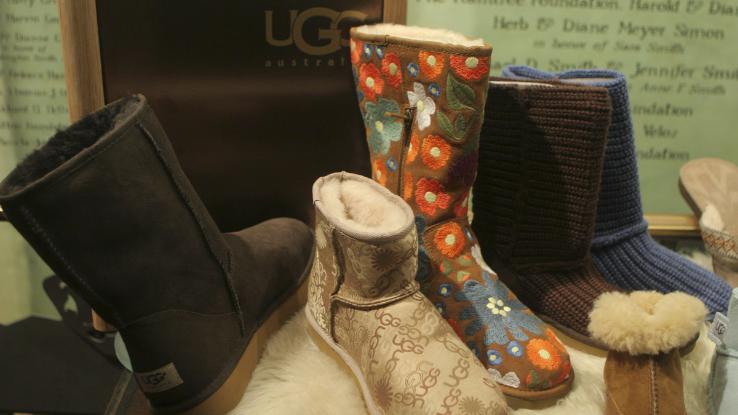 Whether it was summer or fall, men and women everywhere rocked these comfy boots at parties, football games and, of course, school. No trip to your morning college class was complete without the fuzzy boots that looked like they were saying, "Don't wear me outside." The expensive boots were unfortunately susceptible to water damage and got really sweaty on the inside, so they weren't the best footwear for winter, rainy days, or mostly anytime outside.
MTV Takes a Trip to the Jersey Shore
By 2009, no one cared about what happened at the Video Music Awards since Madonna famously locked lips with Britney Spears and Christina Aguilera. Instead, everyone tuned in to see the latest hijinks from Snooki, DJ Pauly D, JWoww and The Situation. MTV's original format for filming strangers in a house had grown stale, but focusing on the guido subculture within New Jersey's Seaside Heights proved to be a smash.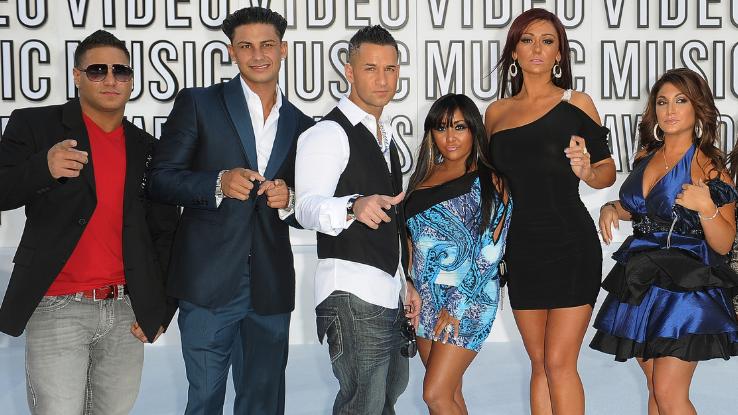 Reality shows already dominated the airwaves, but this cast of eight guidos and guidettes lived their lives unapologetically and attracted millions of fans. It was the authenticity of the first season that had everyone embracing the power of hair gel, poofs, G.T.L. and excessive nights out in New Jersey.
Juicy Couture Redesigns Loungewear
Madonna, ever the trendsetter, was actually the first celebrity to get a custom designed Juicy Couture tracksuit. After she first rocked the look, the world was instantly drawn to matching velour tracksuits. Jennifer Lopez, Paris Hilton and every girl in high school rocked this bedazzled, casual look.
The signature bold lettering and bright colors made these suits the outfit of "new money" shoppers. And, of course, no Juicy Couture tracksuit was complete without a Dooney & Bourke or Louis Vuitton purse. It was even better if the purse was large enough to tuck a small dog inside. Then you were instantly the coolest person wearing loungewear at your local Starbucks.
Bratz Break Up the Barbie Business
At first, these cartoonish dolls were failures. Their oversized heads, exaggerated facial features and tiny little bodies made them even less realistic than the iconic Barbie doll. But their commercials were sassy, sparkly and appealing. The dolls weren't interested in raising a family or having careers. They wanted to party with their girlfriends. Suddenly, young girls wanted to be Bratz.
Barbie was far from pleased. Mattel, the maker of Barbie dolls, launched an unsuccessful lawsuit against MGA Entertainment for allegedly stealing their designs. After the case was dismissed, Jade, Sasha, Yasmin and Chloe popped up in homes all over the country. By 2005, they had sold more than 125 million dolls, totaling $2 billion in sales.
The Celebrity Rehab Crisis
Respect for a person's mental health was still years away from the public's consciousness in the 2000s. So, whenever a troubled Hollywood A-lister sought treatment for issues related to weight loss, addiction or anxiety, it became headline news ripe for scrutiny and gossip. These were very different times.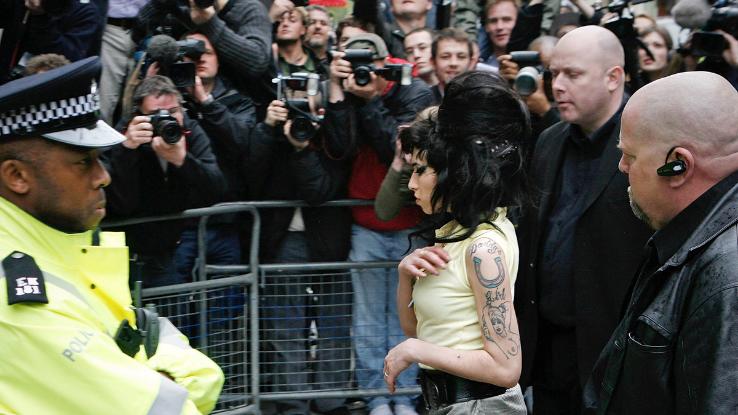 Rehab became a common punchline, and tabloids flew off the shelves whenever a celeb looked too skinny or exhausted. It wasn't until the world learned of Amy Winehouse and her smash hit "Rehab" that people thought about the repercussions of putting pressure on public figures struggling with inner demons.
Dressing Down with Von Dutch
In the 1950s, Von Dutch was an angry hot rod enthusiast who painted cars into masterpieces. In the 2000s, his ancestors turned his logo into the must-have trucker hat of the young Hollywood elites. No red carpet was complete without Ashton Kutcher, Gwen Stefani and Britney Spears all wearing the same cap.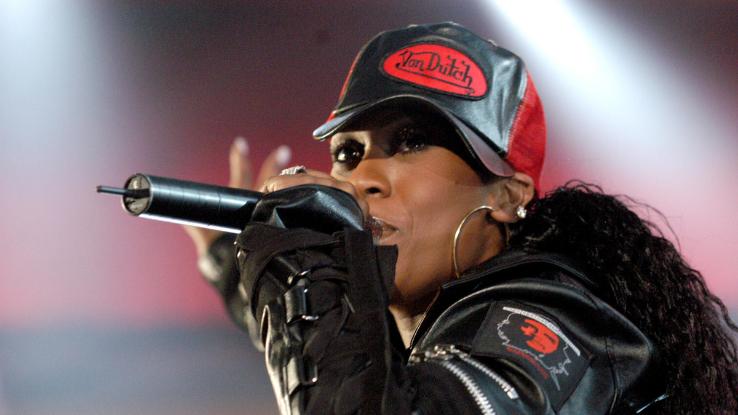 Spears reportedly even wore a Von Dutch trucker hat down the aisle for her short-lived Vegas marriage. The hat was the symbol for dressing down in Hollywood in the 2000s. Ripped jeans, a tank top and a $50 Von Dutch hat were all the rage in the Wild Wild West of West Hollywood.
The Emo Parade
If you weren't into the post-punk explosion of the early 2000s, then you could head into Hot Topic and check out the black parade of emo culture instead. The emo generation started out in the early 2000s, with emotional music from alternative rock bands like Jimmy Eat World, Saves the Day and Dashboard Confessional.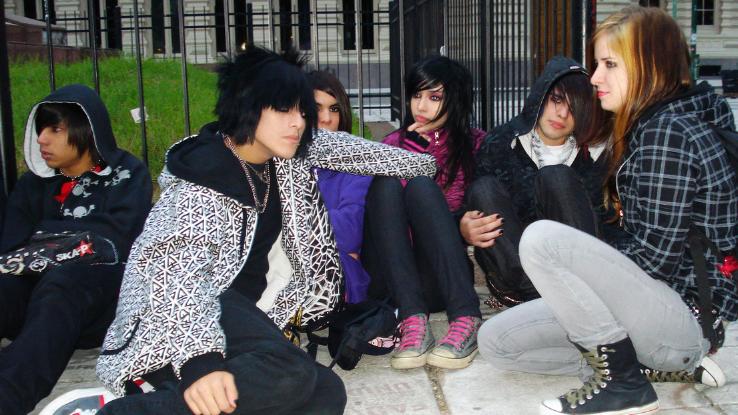 But this subculture was way more than music focused. To really immerse yourself in the emo culture, you'll need some skinny jeans, studded belts, straight black bangs and an introspective, emotional view of the world. Pair that look with a T-shirt from My Chemical Romance, AFI or The Used and you'll truly fit in with the 2000's emo scene.
Hip Hop Invades Your Closet
Without the threat of violence associated with '90s rap, the hip hop industry was able to branch out and capitalize on all the attention. Thanks to countless music magazines and a colorful collection of music videos, hip hop stars cashed in with their own clothing lines and apparel stores.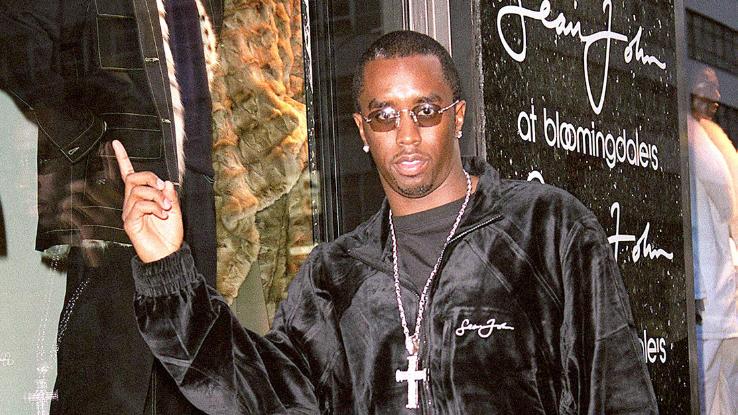 Nelly inspired girls to proudly show off their curves in his Apple Bottom jeans. Sean "Puff Daddy/Diddy" Combs offered sophisticated flavor with Sean John. And, of course, Jay Z's Rocawear dominated the hip hop apparel game, much like his music dominated the charts throughout the decade.
Livestrong Bracelets Don't Live Forever
Launched in 2004 as a fundraising item to support people affected by cancer, the yellow, silicone gel bracelets were everywhere. Upwards of 80 million people purchased the bracelet made famous by Lance Armstrong, a medal-winning cyclist and the leader of the Lance Armstrong Foundation.
The words "Live Strong" adorned the bracelets and inspired several copycat nonprofits to offer their own colorful, inspirational bracelets. In 2012, Armstrong was banned for life from participating in the Tour de France after being found guilty of doping. Much like the bracelets, Armstrong fell quickly out of style.
Experimental Soundscapes and the New Weird America
In 2000, Radiohead released Kid A, a haunting, experimental foray into electronic rock. It represented a shift for music to embrace digital technology and produce something scary. Lyrics like "Ice age coming! Ice age coming! Throw it in the fire…" and "We're not scaremongering…This is really happening," played in shopping malls and nightclubs, embodying a new chapter in music that was alarming and challenging.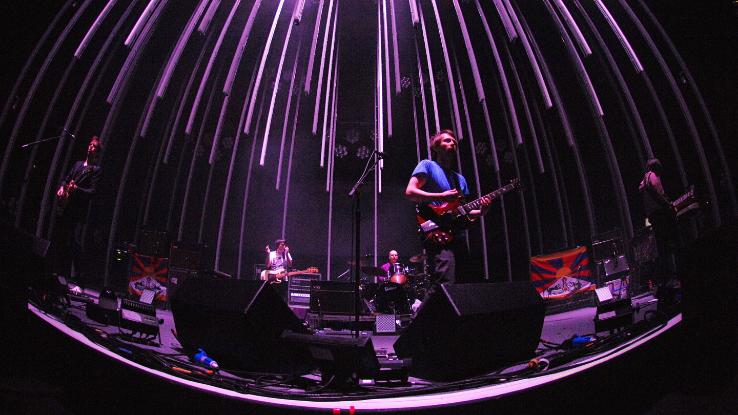 Following in Radiohead's footsteps, Bjork stepped outside the box even further, diving into the pool of ethereal vocal soundscapes. Newer acts like Cocorosie, Antony & the Johnsons and Devendra Banhart blended folk songs and panicky torch songs with this new combination of emotionally charged symphonies.
Ed Hardy and Christian Audigier Bedazzle Everything
The work of Ed Hardy and Christian Audigier couldn't be ignored in the 2000s. No matter how hard you tried to avoid them, they were simply everywhere. No spray tanned nightclub attendee was complete without rocking one of their bedazzled, signature T-shirts.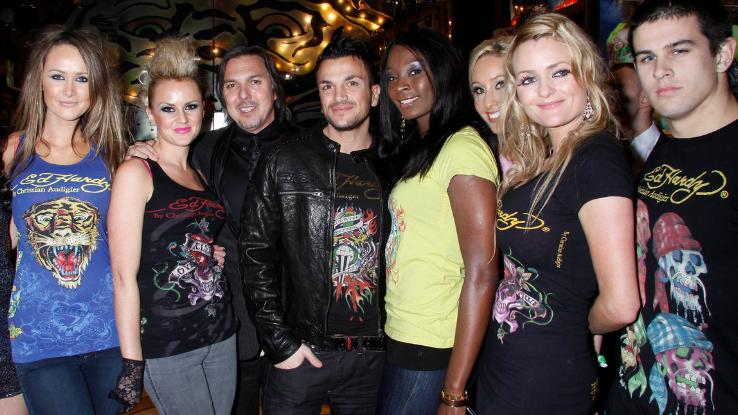 In fact, the shirts adorned many Jersey Shore stars and D-list celebs like rocker Bret Michaels and socialite Kim Kardashian. Men were just adapting to popping up their collared shirts to look hip when these designers showed up. The shirts and T-shirt dresses for women were pricey, but they were a status symbol to many a Midwestern mall rat. Could these dazzling duds make a comeback of their own?