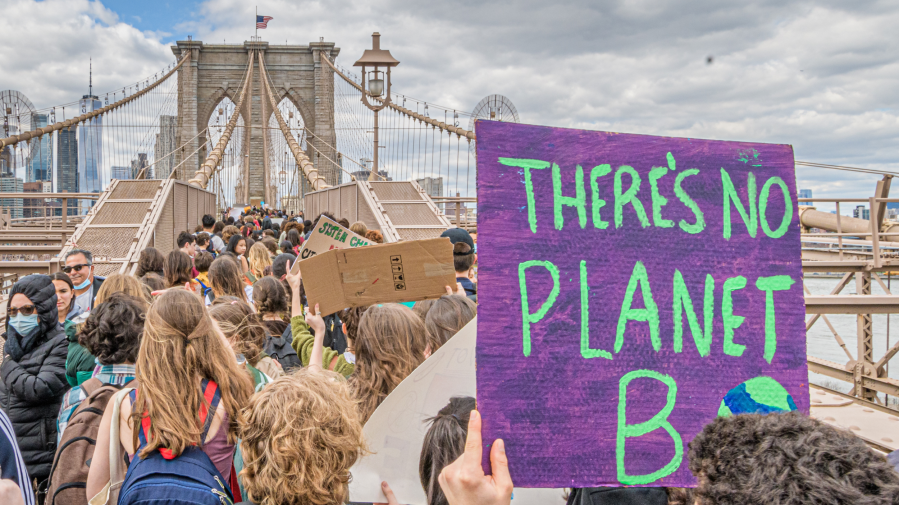 On the West Coast of the United States, many Americans find themselves preparing for "wildfire season" every year. And, in the past few years, the annual devastation has only worsened. "Unlike hurricane seasons or monsoons, there is no single prescribed date for the start of the North American wildfire season," the Center for Disaster Philanthropy notes.
With 75% of the Western U.S. — from the Midwest to the Pacific Ocean — Mexico, and Canada all suffering from what has been dubbed a "megadrought" (or at least the harbinger of one) by some, 2021's conditions are ripe for a challenging summer.
That is, experts fear that this year's "fire season" may be even worse than 2020's record-breaking wildfire season. Last year, 4.3 million acres burned in California; this year, AccuWeather 9.5 million acres across the western U.S. will burn, which is "130% of the five-year average and 140% of the 10-year average." But megadroughts and wildfires aren't the only catastrophes giving Americans pause this summer.
At the start of the season, the Pacific Northwest faced a record-setting heat wave. "By all estimates, last week's heat wave in the Pacific Northwest and British Columbia was essentially unprecedented," Matthew Cappucci writes for The Washington Post. "Seattle hit 108 degrees, Portland spiked to 116 and Canada broke its national temperature record three days in a row, hitting 121 degrees on June 29."
The deadly heat wave melted critical infrastructure, from power cables to asphalt. Not to mention, cities like Portland and Seattle, known for their rain, cold and fog, aren't furnished with the same cooling infrastructure seen in typically warm cities in the U.S., which led to hundreds of heat-related deaths. As wildfire season begins, a heat dome also bears down on the tinderbox-like area. Fortunately, the link between crumbling (or ill-equipped) infrastructure and the climate crisis does seem to be on the federal government's radar — finally.
President Biden Addresses the Link Between the Climate Crisis & Failing Infrastructure
In May of 2021, President Joe Biden formally announced his desire to revamp the country's infrastructure in the form of a $2 trillion proposal. Known as the American Jobs Plan, the proposal aims to modernize public transit, bring bus and train service to areas that otherwise wouldn't have access, and replace gasoline-powered vehicles with electric ones.
Moreover, the U.S. Department of Transportation (DoT) has estimated that the proposed plan would improve "20,000 miles of roads and 10,000 bridges" in addition to funding high-speed rail service and making long-overdue repairs to existing public transportation. If the proposal is undertaken, the DoT feels that we will finally be "addressing the inequities of our past transportation," and, in turn, the country will be "tackling the climate crisis."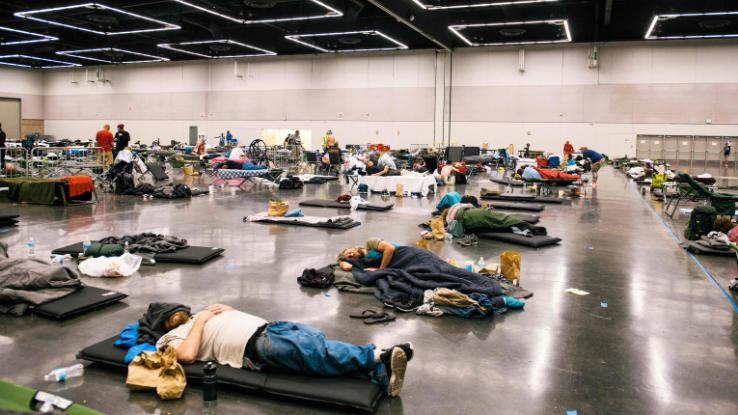 The United Nations (U.N.) has called climate change the "defining crisis of our time." And it's becoming increasingly clear that no country is immune to its impacts. "Rising temperatures are fueling environmental degradation, natural disasters, weather extremes, food and water insecurity, economic disruption, conflict, and terrorism. Sea levels are rising, the Arctic is melting, coral reefs are dying, oceans are acidifying, and forests are burning," the U.N. notes. "It is clear that business as usual is not good enough. As the infinite cost of climate change reaches irreversible highs, now is the time for bold collective action."
From "Crumbling Infrastructure" to Record-Setting Natural Disasters, This Is a Problem Across the U.S.
The transit-related projects folded into the American Jobs Plan are just a few of the examples of what Senator Elizabeth Warren (D-Mass.) has called "our crumbling infrastructure." As Senator Warren points out, there have been decades of underinvestment — and a distinct lack of modernization. Of course, this notion extends to public buildings, private electrical grids and more.
And, frustratingly, every time a state, city or town is hit by a devastating natural disaster or spate of unseasonal (and unexpected) weather, this issue of crumbling infrastructure is brought to the forefront again. When it snows in Texas, folks from winterized parts of the country find it comical that Texans aren't sure how to prep their homes. If a heat wave hits the San Francisco Bay Area, everyone is quick to joke that San Franciscans just aren't used to "normal" high temps.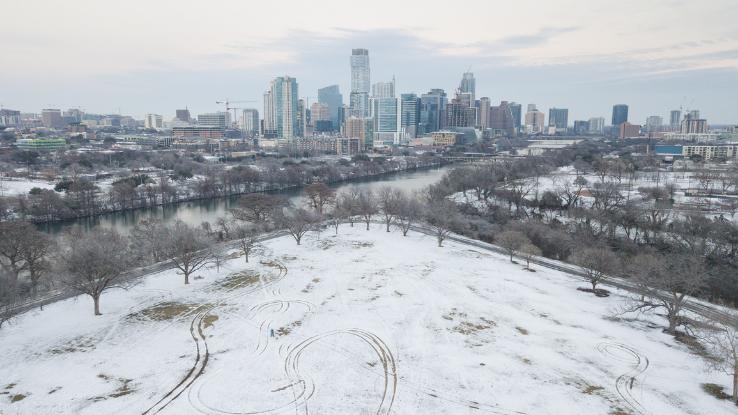 But increasingly intense weather and seemingly continuous, record-setting natural disasters have revealed that these places simply aren't built to deal with such things. Some of that unpreparedness stems from infrastructure past its prime, but some of that is certainly tied to climate change. Sure, climate- and weather-related disasters have always happened, but, as things heat up, these extreme events have become more frequent, more intense.
And they aren't isolated — these destructive heatwaves, droughts, hurricanes and so on are happening all over the world. According to a report compiled by the U.N., "Ninety percent of disasters are now classed as weather- and climate-related, costing the world economy $520 billion each year, while 26 million people are pushed into poverty as a result." All of this said, prepping for disasters doesn't just mean fortifying our infrastructure; it means taking the necessary steps to solve the climate crisis, too.
Shifting Weather Patterns Threaten to Displace Americans All Over the Country
According to the International Energy Agency (IEA), we need to completely transform the "energy systems that underpin our economies." As a result, world governments have pledged to "reach net-zero emissions" by 2050, which means drastically reducing greenhouse gas emissions and replacing our worldwide dependence on fossil fuel with other energy sources, for example.
"Temperatures are rising, snow and rainfall patterns are shifting, and more extreme climate events — like heavy rainstorms and record high temperatures — are already happening," the Environmental Protection Agency (EPA) warns. "Many of these observed changes are linked to the rising levels of carbon dioxide and other greenhouse gases in our atmosphere, caused by human activities."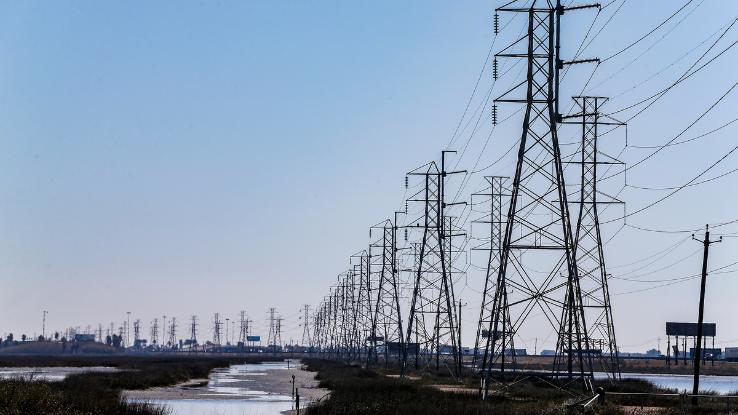 In the U.S. alone, we've seen many examples of what the EPA described over the past year. For instance, Winter Storm Uri brought record-low temps, ice and snow to parts of Texas, and, most troublingly, it overwhelmed the state's electricity infrastructure, leaving millions without power for days — without electricity, running water or heat. In total, Uri caused at least 57 deaths. So, why were 4.5 million homes and businesses without power at the height of Uri? The Texas Tribune explains that it's because "nearly half of the total power generation capacity for the main state electricity grid was offline as weather conditions caused failures in every type of power source: natural gas, coal, wind and nuclear."
So, why weren't Texans given more warning about the potential for these deadly failures? "[P]olicy observers blamed the power system failure on the legislators and state agencies, who they say did not properly heed the warnings of previous storms or account for more extreme weather events warned of by climate scientists," the Tribune notes. "Instead, Texas prioritized the free market."
Meanwhile, in Northern California, Pacific Gas & Electric (PG&E) pleaded guilty to a staggering 84 counts of manslaughter in the wake of the Camp Fire, which devastated Paradise, California, in 2018. The cause? PG&E's transmission line. The Camp Fire has been dubbed the deadliest and most destructive fire in California's history, but, sadly, this isn't an isolated incident. In fact, PG&E has caused over 1,500 fires in California in the past six years.
Critics suggest that the company has been prioritizing profits over safety for years, neglecting to upgrade power lines or sufficiently trim trees, among other essential maintenance. The Camp Fire didn't necessarily incentivize that kind of change, though, namely because PG&E has filed for bankruptcy. The cost-effective solution to avoiding fires? Cut power to millions of Californians on dry, windy days — often without notice.
How Can We Prepare for Future Disasters?
For Californians, choosing between multi-day blackouts and evacuating deadly wildfires isn't much choice at all, especially for folks who rely on electricity for medical equipment or keeping medicine cold. So, what can be done? On a macro-level, Indigenous tribes in California (and elsewhere) have used the art of controlled burning.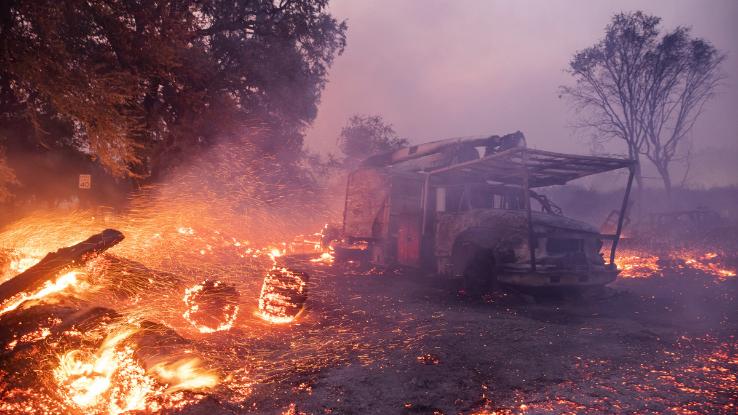 "Between lightning strikes and [controlled burns created by Indigenous tribes], most landscapes in North America were shaped by fire, and many landscapes need it," The Nature Conservancy explains. "But for most of the 20th century, U.S. federal fire policy was guided by a strategy of fire suppression, designed to protect watersheds, communities and commercial timber supplies." Not to mention, without cultural burning practices, Indigenous people can't access certain resources for crafting or gathering food, which means other crucial aspects of their cultures are being lost, too.
With wildfires worsening every year, California officials are realizing what Indigenous people have known for centuries. As a result, state and federal agencies are finally recognizing the importance of controlled burns and landscape maintenance — something Indigenous people have been advocating for as part of (and even before) the LandBack Movement, which aims to secure "lasting Indigenous sovereignty." Meanwhile, in Texas, all of that extreme cold has led the state to invest in better alert systems and protect its energy infrastructure.
Between improving our infrastructure, reducing greenhouse gas emissions, and much, much more, it's clear that both mitigating damage from natural disasters and combating climate change require us to shift our thinking and seriously consider what we want the future to look like.