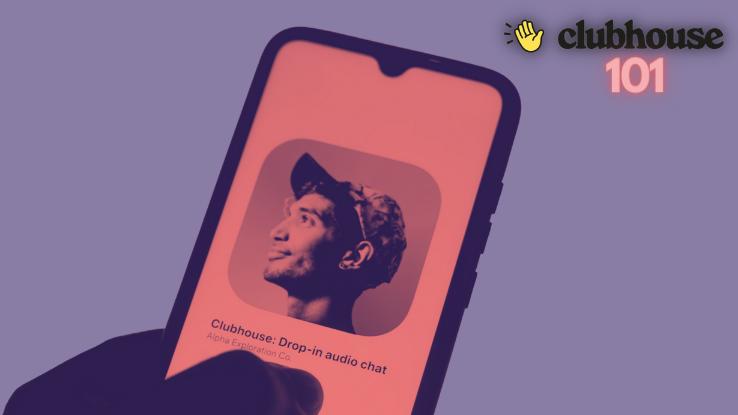 Clubhouse came on the market in 2020 and showed some tremendous promise after launch. An app dedicated entirely to real-time conversations felt like a breath of fresh air in a world of endless scrolling. An invite only period generated some buzz and a very real air of exclusivity. And in many ways, the timing couldn't have been more perfect, as the pandemic simultaneously left us desiring connection and burnt out by doomscrolling.
Still, it hasn't been all smooth sailing for the app, that has experienced some real peaks and valleys in terms of growth and user engagement. What's more, other social sites like Facebook and Twitter, seeing the appeal of the social space Clubhouse has curated, have been quick to launch their own versions of talk-based social experiences. So what exactly is Clubhouse, and will it become the next social app to capture your time and attention?
What Is Clubhouse?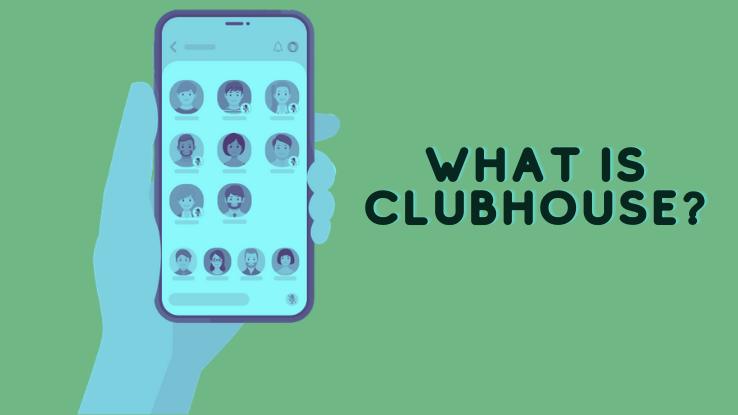 While other social media apps rely on text and images, Clubhouse is all about audio. In the app's "chat rooms," one person, or a small group of people, speak at a time, while other members listen in. In a way, it's like a conference call, but with the conversational quality of old-school three-way calling. Users navigate to chat rooms or "clubs", that are built around different topics and niche interests. Want to talk with other enthusiasts about bitcoin, solo travel, or art? There are clubs for those.
How Does Clubhouse Work?
If you're into sending voice messages to friends, turning off the video feature on Discord or Zoom, or, you know, calling someone up on your cell, Clubhouse will likely appeal to you. Unlike other social media and messaging apps, the whole point is to listen and engage in conversation, free from any "likes" or photos. In some ways, this might sound like reinventing the wheel (or phone), but Clubhouse does offer a somewhat unique experience.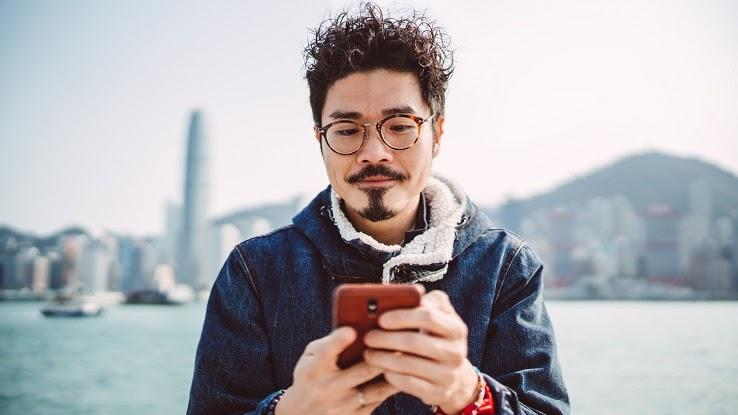 For one, Clubhouse users are afforded some level of conversation curation. When signing up, you'll be asked to select which topics (and people) interest you, and, much like Instagram or Twitter, the app will then recommend people and clubs that align with those interests. By joining clubs and following fellow members, users lend a hand to the curation of their homepage, which provides insight into activity. There's also an explore page, which, like TikTok's for you page, provides follow and club suggestions. Interestingly, conversations are live, so if you're not listening in at the right time, you might miss something exciting. However, the app has recently rolled out features that allow users to record and share particularly interesting conversations.
Why Join Clubhouse?
Unlike the stilted chatter happening on video-conferencing platforms, conversations on Clubhouse flow pretty organically. Sometimes, however, you'll stumble across a room that feels more like a TedTalk. Last year, Elon Musk discussed his thoughts on the GameStop stock frenzy. Even if you aren't a well-known celebrity, you can start a room.
In fact, most clubs start as chat rooms, which lend themselves to roundtable-style discussions where moderators can pass the virtual microphone to anyone who wants it. So long as a room is public, anyone can listen in, even if they don't join the particular club or follow its speakers. Just earlier this year, Clubhouse rolled out web-listening, meaning that folks can listen from their computers, without having downloaded the app or created an account. It's a good way to decide if the app is right for you. If you lurk in a random room, that's known as "dropping in," and, if you're speaking, that's referred to as being "on the stage", though web-users can only listen for now.
On the professional side of things, Clubhouse presents a great networking avenue. If you are one of the many people who have experienced a career shift in the last few years, Clubhouse might help you make connections — or stumble into an interest that might develop into a professional move. Additionally, the relief one feels of not being on video while chatting — of chatting without worrying about your appearance or mannerisms — might encourage you to schedule more phone calls, and less Zoom meetings, at work.
On the personal level, Clubhouse does what many forms of social networking do: it (safely) unites disparate folks around common interests. "The informal nature of the platform means there is really something for everyone," The Cut points out. "Conversations range from debating the latest Real Housewives drama alongside the Housewives themselves to informed political commentary by highly regarded reporters."
How Do You Join Clubhouse?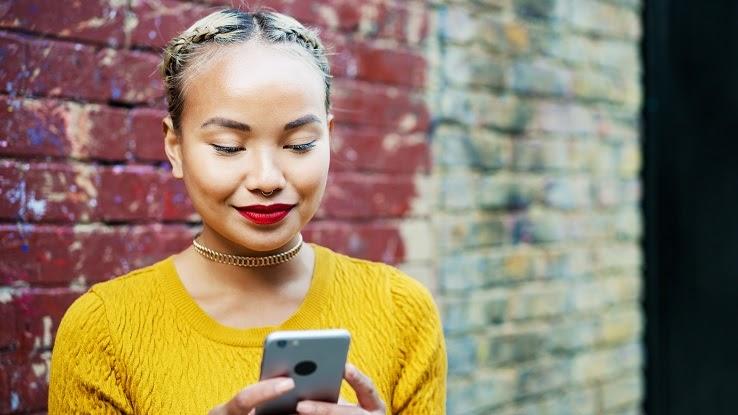 In the early days Clubhouse was invite-only, and some have speculated that the app stayed exclusive for too long to capitalize on its growing success. But now the app is publicly accessible, and just like any other social app, all you need to do is visit your iOS or Android app store to download and get started. For the time being, it is an app-based platform and not fully accessible from your computer.
Setbacks and Competition
The rise and fall…and rise and fall of Clubhouse has been quite the ride. In its first few months the app's venture capital went from $10M to $100M– an impressive jump given that the app had 5,000 beta testers and almost no media at the time. A year after launch and thanks to another round of funding, the app was valued at 1 billion dollars.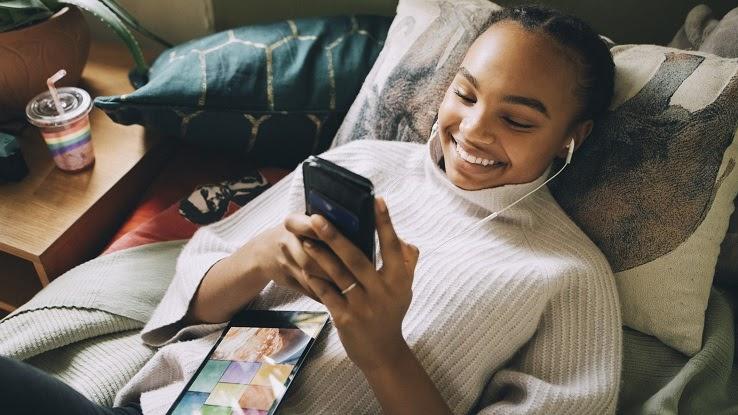 App downloads had a major peak in February of 2021 when Musk and Zuckerberg joined the app and drew some major attention to it. And then again in June of 2021, downloads flooded in with the release of an Android app. After summer of 2021 downloads dropped again, though in an end-of-year post, the app reported that 700,000 rooms were being created every day, mostly for things like family hangouts and as spaces for friends to watch TV together while apart.
And other social giants have taken notice. Most notably, Twitter has rolled out Spaces, which mimics Clubhouse in some ways, allowing users with over 600 followers to host audio chat rooms. Both Clubhouse and Twitter have recently allowed for hosts to charge admission and monetize their followings. Spotify is keeping up with the times and has recently released a new Spotify Live app. And Facebook was testing a new service they called Hotline in 2021, though there has been little news of any developments on that app.
In December of 2020, for example, Twitter user Rhian Beutler (@rhiankatie), who once moderated a popular trivia room on Clubhouse, tweeted, "I come as the bringer of bad news bears — I think trivia is over for the foreseeable future. I can't continue to bring positive things in wake of the continued lack of action by [Clubhouse] in the face of anti-semitism, homophobia, transphobia, misogyny, racism, [etc.]." While Clubhouse stated that it "unequivocally condemns" hate speech and bigotry, what a 2020 Vanity Fair deep-dive pointed out is hard to get around: because Clubhouse is so ephemeral, it has "become a haven for the powerful to flirt with misogyny and racism."
All of this to say, Clubhouse isn't a cure-all, nor is it free from the toxicity that plagues most social media and networking platforms. However, it's clear that the app has tapped into something — and time will tell if the app has staying power. And now it's easier than ever to give it a listen and decide for yourself.