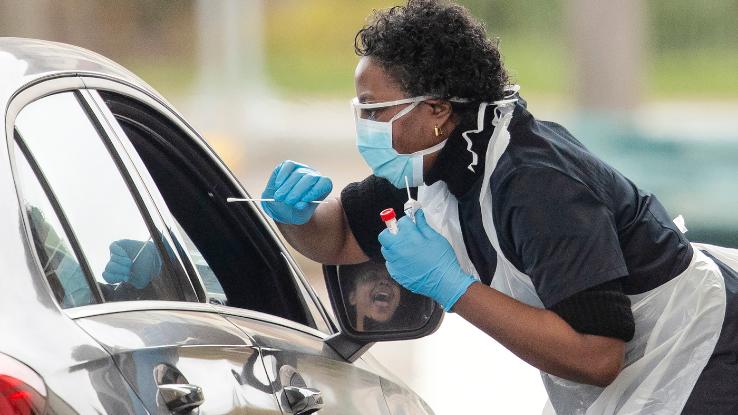 Would you take a COVID-19 test that provides results in 15 minutes or less? All it takes is a nasal swab and a sample card coated with a particular antigen-detecting chemical. It sounds like it could change testing as we know it — and it has.
Rapid testing is gaining widespread use in schools, workplaces, airlines and even Hollywood. Despite its mass appeal, some public figures have received inconsistent results, leading many to ask, "How reliable are these tests?" Before you request one, learn how rapid testing works and how it should be used, according to the Centers for Disease Control and Prevention (CDC) and the U.S. Food and Drug Administration (FDA).
What Is Rapid Testing?
During the pandemic, healthcare companies — Quidel, Abbott and Becton Dickinson and Company — have developed antigen tests, also known as rapid diagnostic tests. These tests require a mucus sample from a nose swab to look for antigens — the proteins on the surface of the SARS-CoV-2 virus. Right now, rapid tests help identify people who have high levels of the virus in their systems.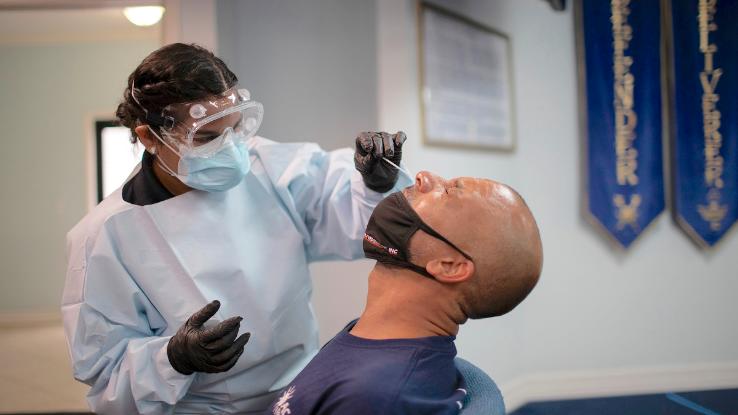 Because the test is easy to produce, distribute and use, it has become a game-changing response to the pandemic, allowing as many people as possible to get tested at a doctor's office or community clinic. After the FDA approved the test for emergency use, the U.S. Department of Health and Human Services purchased more than 150 million tests for nursing homes and schools. United Airlines also rolled out rapid COVID-19 tests for its passengers, setting the stage for other airlines to follow.
Although the rapid version is a remarkable step for increasing comprehensive testing, a new set of problems has arisen as its use has become more widespread.
Do These Tests Provide Accurate Negative Results?
Recently, high-profile public figures have received unusual rapid test results, including Tesla CEO Elon Musk. "Something extremely bogus is going on," Musk tweeted. "Was tested for covid four times today. Two tests came back negative; two came back positive. Same machine, same test, same nurse."
Another celebrity who experienced the same issue is singer-songwriter Erykah Badu, who tested positive in one nostril and negative in the other. "No symptoms. Was tested for COVID. Same machine. Left nostril positive. Right nostril negative," Badu tweeted. Why is this happening?
To understand the complications of faster tests, it's helpful to know how polymerase chain reaction (PCR) tests — the only type of test available at the beginning of the pandemic — work. The PCR version requires the use of chemical reagents, costly lab machines and management by trained professionals. It uses samples of mucus from the nose or throat to detect small and large traces of genetic material that only comes from the virus. This makes PCR tests highly accurate in identifying infected people, but it takes hours or weeks to receive results.
Unlike PCR tests, the rapid version misses small amounts of the virus; it only detects a higher viral load. This means antigen tests might misidentify an infected person who only has a small number of the viral proteins present. On top of that problem, the FDA warned clinical laboratories and healthcare providers that antigen tests can give false negative results. The test's errors worry many health experts because failure to detect the virus in people can result in outbreaks.
Despite its limited accuracy for negative tests, healthcare providers still widely use rapid testing for valid reasons.
When Should a Rapid COVID-19 Test Be Taken?
Although problems have emerged, rapid testing is still a beneficial response to the pandemic. According to the FDA, antigen tests with "positive results are usually highly accurate," preventing infectious patients from spreading the virus. The New York Times explained Dr. Michael Mina's positive outlook on antigen testing, saying, "Near-daily tests would be able to identify infections on the cusp of contagiousness faster than the backlogged PCR pipeline could, helping people self-isolate in the nick of time."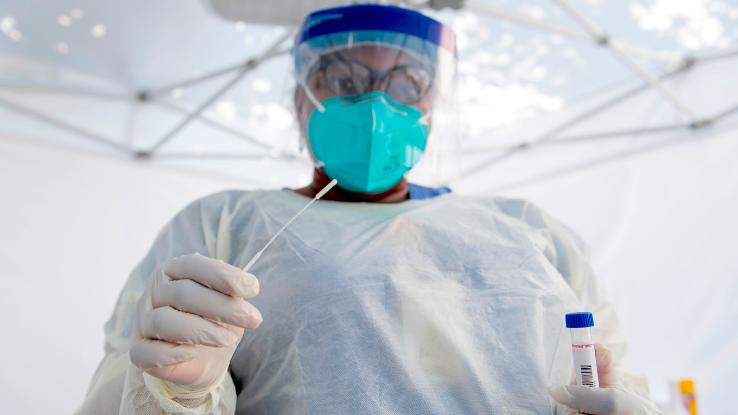 While positive results help patients learn whether they need to isolate immediately, negative results require extra work to determine what steps need to be taken. If a patient receives a negative result, the FDA, WHO and CDC advise health providers to give the patient a PCR test to confirm the outcome and provide a better sense of security.
To receive the most reliable rapid test results, the CDC suggests doctors test patients who have had symptoms for five days or less. However, there's no answer yet regarding asymptomatic patients because not enough data has been collected.
Ultimately, antigen tests are highly accurate if they are administered correctly and show positive results. If there's a negative result, the test may be wrong and should be followed up with a PCR test. Even if people test negative, health experts encourage the public to avoid attending dinner parties or traveling because they can still spread the virus. Tests are only one part of the solution to slow the spread of the virus; we also need to continue wearing masks, practicing social distancing and maintaining proper hygiene to keep everyone safe.