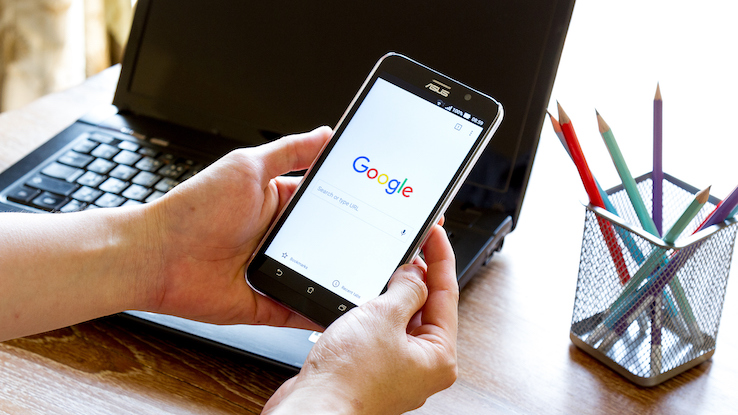 Is Google Chrome your browser of choice? If so, you'll love these tips for getting the most out of the browser! From customizing your keyboard shortcuts to using extensions, these tips will help you make the best use of your time using Chrome. Ready to get started? Let's go!
Customize Your Keyboard Shortcuts
If you're looking to make Google Chrome your most productive browser, you'll want to learn about your keyboard shortcuts. There's a number of different keyboard shortcuts that you can use, depending on what you're looking to achieve. Some of the most common keyboard shortcuts include:
Ctrl+T: Opens a new tab
Ctrl+N: Opens a new window
Ctrl+W: Closes the current tab
Ctrl+P: Prints the current open window
Another way to make your browsing more efficient is by changing your keyboard shortcuts. By doing this, you can minimize the amount of time it takes to perform common tasks. Some common keyboard shortcuts you can use on Google Chrome include: Ctrl + F for finding a word on a webpage, Ctrl + Esc to exit fullscreen mode, and Ctrl + Shift + N to open a new incognito window.
Use Extensions
Extensions can add extra features and controls to Google Chrome that can make your web browsing experience more productive. There's a variety of extensions available for Google Chrome, so it's important to find the ones that'll best fit your needs. Make sure you read the extension's instructions before using it, as some may require special permissions or settings to work correctly. Be sure to test an extension before relying on it to be 100% functional. If you run into any problems, search online for help. Once you've installed an extension, keep it updated so that it continues to work properly.
Save Your Favorites
There's a variety of ways to save your favorite websites and web pages in Google Chrome. You can share them with friends and family and keep them all in one place with Google Chrome.
You can also create custom bookmarks for easy access to your favorite websites. To add a bookmark, select the website or web page you want to bookmark, and then click the Bookmarks bar along the top of your screen. You can also use the shortcut keys for this: Ctrl + D.
Google Chrome offers a great way to keep all of your online information in one place. You can access your bookmarks at any time by clicking on Bookmarks bar and selecting the website you want to visit that you've previously saved.
Disable Unnecessary Features
By disabling unnecessary features, you can make Chrome work better for you. There are a few things to keep in mind when disabling features. First, make sure that you know what the feature does. Second, determine if the feature is really necessary. Third, consider whether or not you can live without the feature. Fourth, consider the impact of disabling the feature on your computer. Fifth, and finally, decide if you want to disable the feature on a global or per-site basis.
Chrome is a great browser with a lot of potential. By following these tips, you can make the most of it.
This text was generated using a large language model, and select text has been reviewed and moderated for purposes such as readability.