Mister Rogers famously once said, "Look for the helpers. You will always find people who are helping." In these challenging times, there are countless heroes out there risking their lives to care for others. People from all financial levels are stepping up to fight COVID-19.
In this day of popular superheroes, remember that not all heroes wear capes. Some deliver the mail, some keep businesses free of infection and others stock the country's food. Local members of the community and even some celebrities are also getting in on the action.
Let's give a huge round of applause to all the essential workers, philanthropists, businesses and helpers who are the true heroes of the COVID-19 crisis. Maybe this will inspire you to also do good for others, no matter how big or small the act is.
Healthcare Workers
Doctors, nurses, caregivers and public health workers are doing their best to help defeat COVID-19. They are also in the same boat as our other heroes and are at high risk of getting infected. However, that hasn't stopped these heroes from working tirelessly to save lives.
Some U.S. health workers travel to other states to assist with the pandemic patients as well. For instance, 12 physicians and eight nurses from UCSF went to New York City to help take care of patients infected by the virus. Some health workers are also serving people outside of hospitals. In Miami, Dr. Armen Henderson tests people who are homeless for the virus.
Grocery Store Workers
As shelter-in-place orders took effect, one of the first groups of people who witnessed the chaos from the fallout was grocery store workers. Shoppers nationwide suddenly hoarded toilet paper, cleaning supplies and canned food, overwhelming supermarket employees.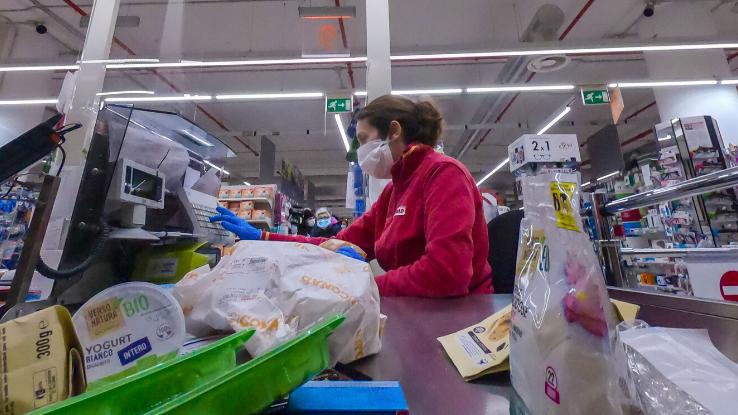 While many people are required to stay home to prevent spreading the virus, grocery store workers are asked to put their safety at constant risk. These unsung heroes keep the nation fed and shoppers safe during the pandemic. Stores have implemented social distancing rules, limited the number of items each person can buy and disinfected carts and checkout areas — constantly. Thanks to the incredible work of these front-line soldiers, people can get essential food and supplies.
Custodial and Sanitation Workers
It's terrifying to work on the front lines during the crisis, especially for custodial and sanitation workers. These important employees protect businesses like hospitals, schools and government offices by keeping them clean and germ-free.
Custodial and sanitation workers are regularly exposed to everything they come across. For employees with families, it's also scary to think about what they could take home to their loved ones. Unfortunately, many workers voiced that they don't have the proper equipment to perform their jobs, such as masks, protective gear or even cleaning supplies. Hopefully, these workers will soon get the support and respect that they rightfully deserve.
Farmers
The Department of Homeland Security states that critical workers include farmworkers. Some sources estimate that a majority of harvesters in the U.S. are undocumented immigrants. They handle fruits and vegetables with high-quality care so they maintain freshness and nutrients. These soldiers are more importantly the backbone of America's food supply, helping to ensure that stores will be well stocked and Americans will eat.
However, farmworkers are at high risk of contracting the virus. That's not the only threat that they face; these workers are also in danger of deportation and wage cuts. Despite the risks, these courageous men and women are still showing up for work during this difficult time.
Mail Carriers and Delivery Workers
Postal workers, mail carriers and those working in delivery, packaging and shipping are also true champions who keep the country running. These workers make sure we receive our necessary documents and supplies in rain, sleet or snow.
Now, they're risking their lives in the midst of a deadly virus outbreak to keep us together. These heroes are willing to sacrifice their health to serve customers, even without the necessary protection.
Celebrities
Rihanna: Pop superstar and Fenty founder Rihanna is here to save the world. In March, she donated $700,000 worth of ventilators to Barbados, her country of birth. The hero also donated $5 million to various organizations fighting the pandemic in the U.S., the Caribbean and Africa.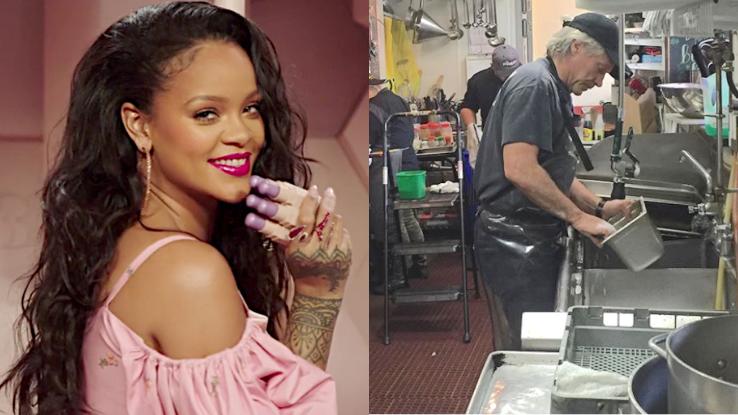 The funds will go toward the purchase of N95 masks, safety goggles, gloves, sanitation wipes and full-length gowns. It will also provide supplies, testing, care, support and food for the elderly and vulnerable communities. New York Governor Andrew Cuomo was extremely grateful for the donations and thanked Rihanna for taking care of others.
That's not all. The star also donated $2.1 million to help domestic abuse victims in quarantine in Los Angeles. Cases of domestic violence have surged worldwide since the COVID-19 lockdown. Rihanna is among many celebrities who are assisting in COVID-19 relief efforts.
Jon Bon Jovi and Christina Aguilera: Jon Bon Jovi is also serving the community at his New Jersey nonprofit restaurant, JBJ Soul Kitchen. The famous singer washes dishes at the diner, where the food has no prices. Customers who are struggling only pay what they can.
Christina Aguilera is another celebrity responding to the crisis. The singer is working to give safe shelter to abused women, children and the homeless in these challenging times.
Businesses
Gap Inc., Distilleries, Tesla and Dyson: Businesses and their founders are also doing something special to give back. Gap Inc. and other clothing companies transformed its factories to produce masks, gowns and scrubs for healthcare workers while their store operations across the country are temporarily closed. Hundreds of distilleries are making and giving away hand sanitizer, including one of the world's biggest brewers, Anheuser-Busch. Tesla and Dyson (the vacuum company) are building ventilators to help address the current shortage.
Jack Dorsey: Twitter founder Jack Dorsey pulled $1 billion in Square equity to support COVID-19 efforts, which represents 28% of his wealth. Once the pandemic is over, the leftover money will be used to help girls' health and education. Plus, he's teaming up with Rihanna to provide more response efforts, including the Mayor's Fund to help domestic violence survivors. He's not the only business mogul promoting philanthropy efforts.
Jeff Bezos, Mark Zuckerberg, Bill Gates and Jack Ma: Amazon CEO Jeff Bezos dedicated $100 million to food banks, while Facebook CEO Mark Zuckerberg donated $25 million and joined forces with Bill Gates to help develop COVID-19 treatments. Plus, Chinese billionaire Jack Ma of Alibaba continues to donate millions of masks, testing kits and ventilators to many nations around the world, including the U.S., 10 Asian countries and 54 African countries.