At the end of August 2022, President Bidden announced a student debt relief plan that includes several benefits, including student loan forgiveness. While details about the plan are still rolling out, student loan borrowers are already clamoring for information, like how to apply for student loan forgiveness — or if you need to apply at all. Here's a look at what we know so far.
Will Student Loans Be Forgiven?
Per the announcement, eligible students will receive up to $20,000 in student loan forgiveness. The exact amount varies depending on income levels and whether the student was a Pell Grant recipient at the time the loan was issued.
While the announcement was official, there's still a chance that any student loan forgiveness through this specific program will get delayed or may not happen. Legal challenges could alter the timeline or may result in the proposed plan not moving forward, though.
What Is Biden's Student Loan Forgiveness Plan?
Biden's student loan forgiveness plan is a program that aims to reduce the burden of student loan debt for qualifying borrowers. Qualifying loans will be eligible for up to $20,000 in loan forgiveness if the borrower was also a Pell Grant recipient and is under the income threshold of $125,000 for an individual or $250,000 for their household.
For students who didn't receive Pell Grants, up to $10,000 in loan forgiveness is available if their income is below $125,000 for an individual or $250,000 for a household.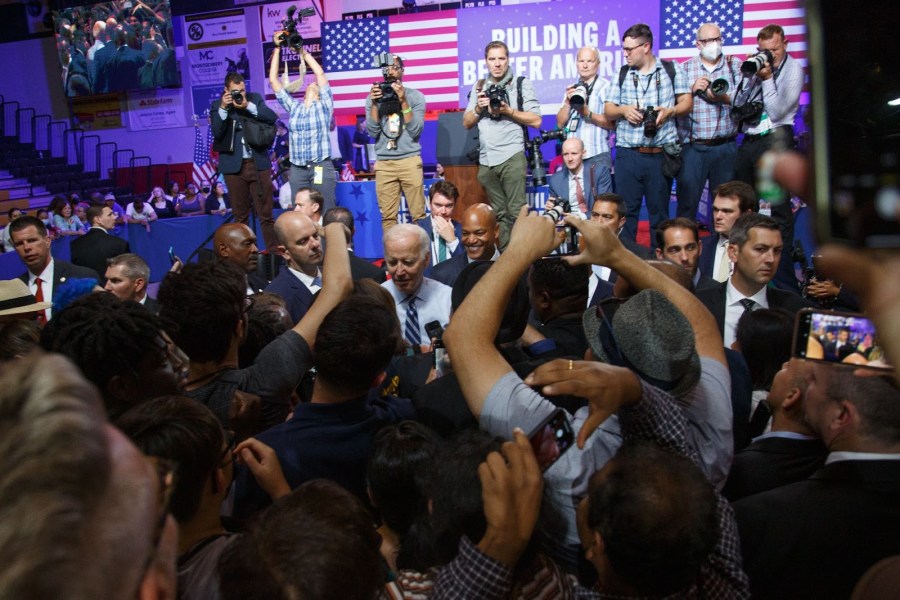 In either case, this is a one-time student loan debt relief program. Borrowers will not be receiving any additional student loan forgiveness through this program, regardless of their income level or remaining balance.
Additionally, only Department of Education-held loans — also referred to as federal student loans — are eligible for forgiveness, regardless of their servicer. Private student loans are not covered by this program. Further, the forgiveness is non-refundable, so those who have balances below the maximum amount they are eligible for will see their debt cleared, but won't receive the excess as a payment.
Who Qualifies for Student Loan Forgiveness?
Generally, any borrower with an income below $125,000 as an individual or $250,000 as a household is eligible for student loan forgiveness on their federal student loans of up to $10,000. For those who also received Pell Grants when they took out their student loans, they are potentially eligible for another $10,000 in student loan forgiveness, bringing their total amount up to $20,000.
How Does Student Loan Forgiveness Work?
How student loan forgiveness under Biden's new program will work varies depending on whether the Department of Education currently has income data on you. If you use repayment plans like income-based repayment, the process may happen automatically. If not, you'll need to complete a short application to provide the requested information.
If you want to receive updates about the process, sign into your account on StudentAid.gov to confirm your contact information. That allows you to receive emails or text messages from the Department of Education in regard to the program. Additionally, after signing in, you can review any recent announcements, allowing you to catch up on information you may have missed.
You'll also want to ensure that your contact information is up to date with your loan servicer. If you aren't sure who your servicer is, logging into your Student Aid account lets you access that information.
For those who need to submit an application, that will become available in October 2022. The Department of Education recommends applying by November 15, 2022, to ensure your loan forgiveness will process before the last payment pause ends. However, if you miss that cutoff, you can still apply.
The application will remain open until December 31, 2023, giving you more than one year to submit the needed information.
How to Apply for CARES Act Student Loan Forgiveness
Technically, there isn't any student loan forgiveness offered through the CARES Act. Instead, there was simply a pause on student loan payments and interest around the time the CARES Act was formalized.
Payments and interest have been deferred since March 2020. After several extensions, that pause is scheduled to expire — actually expire this time — on December 31, 2022. As a result, student loan borrowers who have a remaining balance after that date should plan on resuming their payments at that time, with their first payment due on their selected due date in January 2023.
How to Apply for Student Loan Forgiveness 2022
Whether a student will need to apply for forgiveness or if it will occur automatically depends on whether the U.S. Department of Education has the details it needs on file. Almost 8 million borrowers may be eligible for automatic relief, mainly because they've submitted income data to qualify for income-based repayment or similar programs.
For the remaining eligible borrowers, an application is being developed that will collect the needed data. It's expected to be released in early October 2022, and borrowers can get notified of its availability by signing up on the Department of Education's subscription page.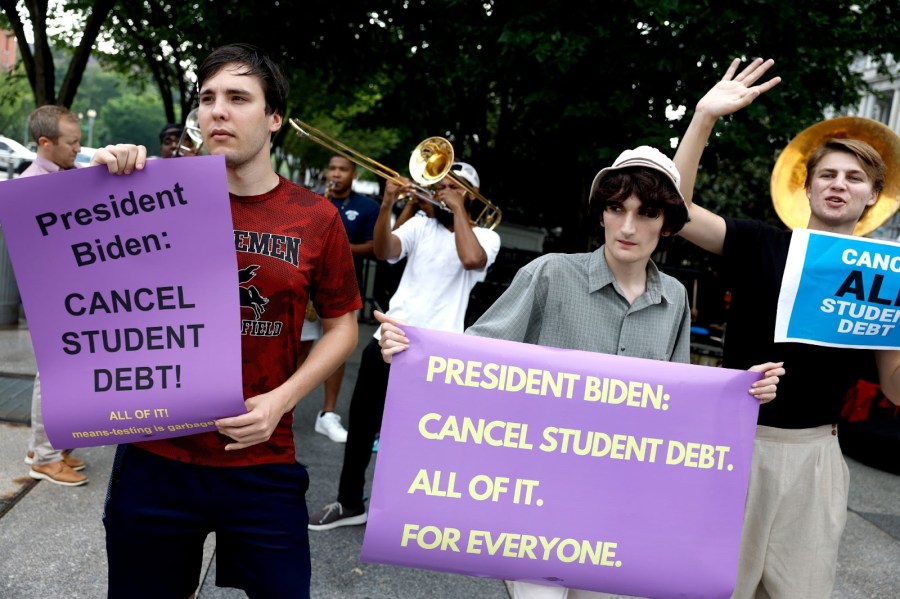 Once an application is completed, students should see relief in four to six weeks. As a result, those who apply early may see the amount deducted from their balances before the extended payment pause ends on December 31, 2022.
Will Biden Forgive Student Loans Completely in the Future?
At this time, it isn't clear whether any additional student loan forgiveness is likely to occur. Many experts assume that this round is all that the Biden administration will offer, so students and borrowers should plan accordingly.
However, that doesn't mean more student loan forgiveness isn't possible. Congress could potentially pass its own program, for example, which President Biden might approve. But that isn't guaranteed to even end up on the table, so keep all that in mind when making any financial decisions.
How Do I Know If My Student Loans Are Forgiven?
Precisely how borrowers will be notified that their loan forgiveness has been processed isn't clear as of yet. There may be statements from the loan servicers, but those details haven't been formally released. As a result, students who apply for forgiveness — or borrowers who are eligible for automatic forgiveness — should monitor their accounts online and check their mail for more information from their servicers.