Buying a used car feels trickier now than it did in years past. On average, used cars cost a whopping $33,341, coming out to about $10,046 more than they'd usually cost if typical depreciation occurred. All of that said, even the most experienced drivers among us might be wondering how to buy a used car these days. 
For starters, why have prices increased so dramatically? While rising prices started back in 2016, they were pushed to these upper-limits during the COVID-19 pandemic. New car inventories plummeted during COVID-19. Chip shortages are also still a factor, along with a worker shortage. Ultimately, that's pushed more consumers toward used cars. And, with increased activity in that sector, prices shift upward on the used car market, too.
All of this said, if you need to purchase a used vehicle, the right approach is essential. Here's a look at how to buy a used car in today's market.
When Is the Best Time to Buy a Car?
The timing of a used car purchase plays a big role in the amount you'll have to pay, so it's essential to get it right. Used vehicle shoppers typically find better deals between September and December, when new model year vehicles are increasingly heading to dealerships. That attracts more new car buyers, and many of them bring in trade-ins. As a result, you may find a better overall selection.
Additionally, dealerships are looking to make a final push to hit their annual sales goals. Finally, interest can diminish during the holiday season, which could result in some savings.
What to Look for When Buying a Used Car
Generally, you want to focus on makes and models with a history of ongoing dependability, as you'll be picking a vehicle that's already been on the road for some time.
After finding a car with potential, inspect the exterior and interior, looking for damage beyond wear and tear and small cosmetic issues. Rust, deep scratches, and large dents are all signs of concern. Uneven body panels can also indicate the vehicle was in an accident, as well as doors, hoods, and hatches that struggle to close.
Inside, a musty or moldy smell is a problem. Additionally, you want to look around the entire interior — including under floor mats — to see if there are signs of water damage.
During the test drive, make sure you check the dashboard for any warning indicators. You also want to cycle through all of the functions, such as lights and windshield wipers, to make sure they work. Drive different speeds to see if the transmission shifts smoothly and if everything sounds right while driving and braking.
Take a close look at the mileage, as well, as that lets you estimate how much life remains in the vehicle. Then, check for any leaks, both before and after the test drive, as fluid is a potentially troubling sign.
Ideally, you should also run a vehicle history report to check for accidents and the number of previous owners. Finally, consider focusing on certified pre-owned vehicles, particularly those with dealer warranties. Along with reducing your odds of an issue, it may give you some protection against the unexpected.
Best Sites to Buy a Used Car
There are several sites that are known for helping shoppers get competitive prices on used vehicles. Some of the leaders include:
Autolist
Autotrader
CarGuru
CarMax
Cars.com
CarsDirect
Carvana
eBay Motors
Edmunds
Kelley Blue Book
TrueCar
Vroom
Best Used Cars to Buy
Generally, the best used cars to buy are those known for reliability and maintaining reasonable value over time. While you need to factor your unique needs into the equation, some options to consider include:
Ford Escape
Ford F-150
Ford Focus
Ford Fusion
Honda Accord
Honda CR-V
Hyundai Elantra
Hyundai Sonata
Jeep Cherokee
Jeep Grand Cherokee
Mazda 3
Mazda 6
Nissan Murano
Nissan Rogue Sport
Ram 1500
Subaru Crosstrek
Subaru Legacy
Toyota Camry
Toyota Corolla
Toyota Prius
Toyota Rav4
Toyota Tacoma
What Credit Score Is Needed to Buy a Car?
Credit score requirements are set by each lender, so the minimum score needed may vary. Generally, if you have a FICO score over 660, your odds of getting approved and securing a reasonable rate are higher, though you may still find some decent options as long as your score is 620 or above, and some may even approve you with a score as low as 600.
Can You Buy a Car with a Credit Card?
While every dealership varies, many do accept credit cards. As long as you arrange with the card issuer in advance — ensuring they'll allow a large charge to go through — it's a possibility.
So, Is Now a Good Time to Buy a Car?
Generally speaking, used car shoppers should start doing their research immediately. Primarily, this is because September usually marks the beginning of the best time to buy a used vehicle. New car shoppers are likely waiting for the latest model year to hit dealer lots, so there are usually more trade-ins once September begins.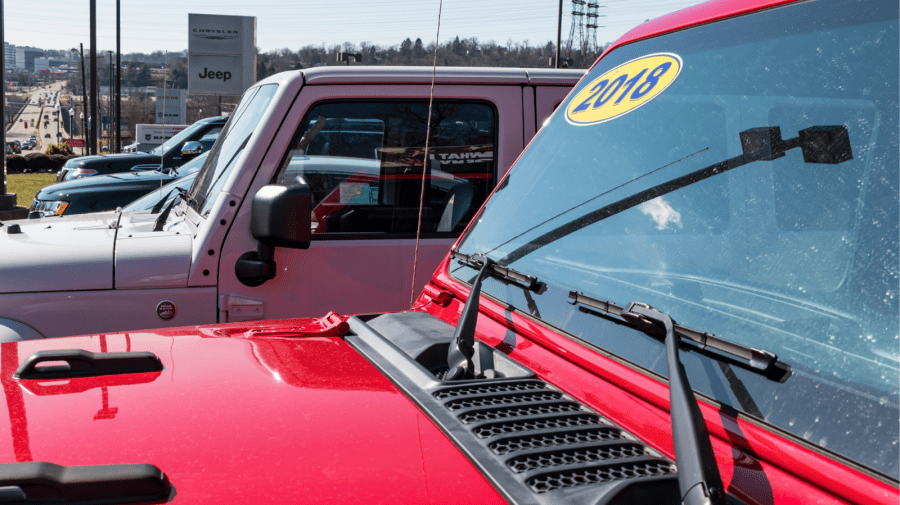 Plus, wholesale used car prices are falling. Usually, this means lower prices for used car buyers, too, which could make the coming months a bit easier to navigate financially.
Additionally, it's critical to factor in rising interest rates. The Federal Reserve is poised to continue with rate hikes. While the pace could slow, these increases do impact auto rates, as the prime rates alter interest rates on loans of essentially any type. As a result, it may be better to proceed before the next Federal Reserve rate hike, which could happen as early as September 2022.
However, it's possible that a broader correction to rising car prices may not even begin until some time in 2023. Strides are being made that'll help overcome chip shortages, allowing manufacturers to produce more new cars. Additionally, automakers are altering how they approach production, resulting in cost savings to them that could lead to more favorable prices for consumers.
Is It Better to Lease or Buy a Car?
In many cases, leasing a car looks like a smart financial move on the surface. Monthly payments are typically lower, and you may be able to choose a vehicle you wouldn't be able to afford if you were buying. Leasing also allows you to use a car during its initial years, a period when repair costs are lower, and issues are less common.
However, the terms on a leased vehicle can be shockingly restrictive. You might be limited to a specific number of miles per year, for example, and going over the allotment can lead to stiff fines. Damage or even excessive wear and tear can come with penalties, too.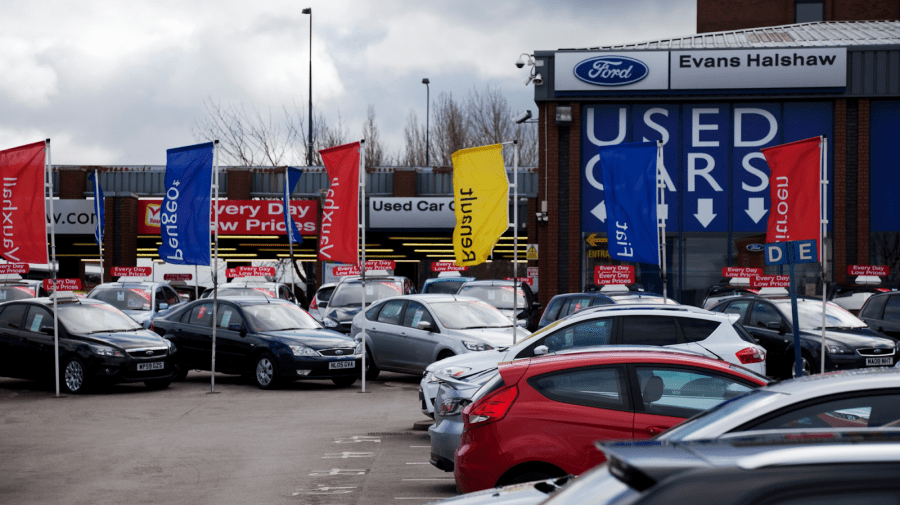 Additionally, leases don't come with any benefits of ownership, such as capitalizing on the value when it's time for a new vehicle. If you lease continuously, you're also dealing with a monthly payment permanently.
In some cases, closing out a lease also comes with a turn-in fee. If you want to keep the vehicle beyond the lease term, then you might see a massive balloon payment instead. As a result, leasing does come with downsides that you need to explore, ensuring you make the best choice for you.