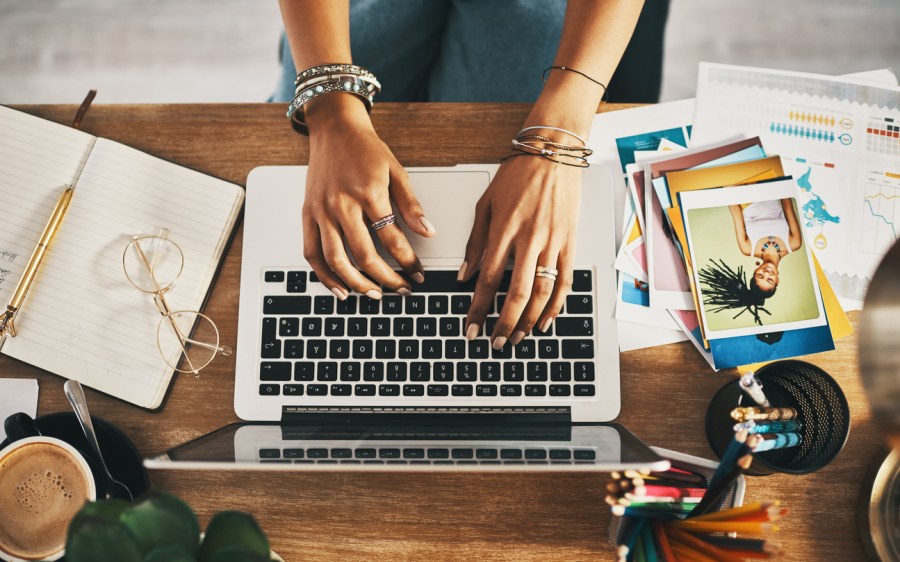 Flyers are the best media to promote events, services, and businesses, and designing them has become easier and faster than ever. Whether you want to create a flyer for a lost pet, fundraising campaign, or gallery opening, there are multiple easy-to-use flyer makers out there. In this article, we'll discuss how you can make printable flyers on iPhones, Android, and computers for free.
How to Make a Flyer On iPhone for Free
Apple store features multiple apps designed to create posters and flyers. You don't have to be a professional designer. Just install any of the following apps to get started.
Adobe Spark
It's an impressive tool for making videos, webpages, posters, and flyers using iOS mobile devices. It's a much more simplified creation tool that anyone can master upon installation. Adobe Spark can help you make professional flyers on your iPhone while keeping the process quick and simple.
Canva
It's a top user-friendly, reliable, and simple design platform for individuals, businesses, and organizations. With immense features such as photo straightener, add text, image transparency, icons, stickers, templates, and many more, you can create professional quality flyers for free.
Visme
Visme is an intuitive infographic app that will transform the way you develop visual content. In just three simple steps, you can create some of the most attractive flyers with just an iPhone.
How to Make a Flyer on Android for Free
Being creative in graphic design is becoming better and better on the world's largest operating system. Android offers a variety of tools to unleash your creativity in flyers with the following apps topping the list.
Canva
Canva is still the most popular free graphic design solution on Android for a reason. The service's wide selection of templates, themes, and tons of other features help you play around with your imagination to design stunning flyers.
Desygner
The solution simplifies the art of creating a flyer. The drag and drop editor with over a million templates let you create flyers of your choice with ease.
Adobe Spark Post
It is a product of Adobe so you know quality is not a compromise. The app helps you make flyers of different types and shapes with a rich selection of colors, templates, and other features.
How To Make a Flyer on The Computer for Free
Want to make printable flyers on a computer for free? Don't look beyond Microsoft Word. It offers a wide variety of ready-made templates to help you customize flyers. The following steps work for Word for Windows and Mac.
Microsoft Word
Open MS Word, go to the 'File' tab and select 'New'
Select 'Flyers' from the options presented under the search bar
Browse through the templates displayed until you find a design that interests you and click it. Please note, if you don't find a template you like, you can download one from the list of free options Microsoft offers
Choose 'Create' once you find and select a design of your choice.
You can now change text, insert images, and change the color of the design according to your preferences
Word for Mac
Word for Mac is the same product as Microsoft. So, the process is more or less the same as the Microsoft Word above.
Open Word and from the 'New Document' screen, type flyers into the search bar
Browse through the templates until you find a design of your choice
Now you can edit text, adjust the size, insert photos, and more.