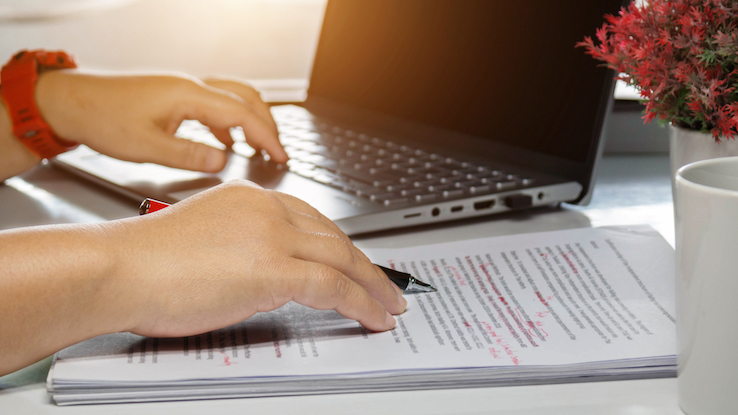 Microsoft Publisher is a helpful tool for producing all kinds of polished and professional documents, whether you're writing an eBook or you need a unique brochure. If you're looking to boost your Microsoft Publisher productivity, then read on to learn some helpful tips for doing just that. With these tips, you'll be able to create professional documents quickly and easily so you can streamline the process of using this capable software. Keep reading to get started.
Learn to Use Publisher's Various Features
There's a variety of different tools and features available in Microsoft Publisher that can help you to create professional documents quickly and easily. This article will teach you how to use a few of these features in order to produce high-quality documents.
To get started, first you will need to understand how the document outline works in Microsoft Publisher. By default, all documents start off with a basic outline that provides structure and organization for your text. You can modify or remove the outline at any time if you want to create a more free-form document. However, if you want to create a document that is consistent with other documents in your project, it is best to leave the outline intact.
Next, you need to know how to use the different formatting options available in Microsoft Publisher. You can format your text using a variety of different methods, including paragraph spacing, line spacing, headings, and font settings. This lets you control the appearance of your document very precisely.
Additionally, you can use the layout tools to change the way your text looks onscreen. You can change the size, shape, and position of your text boxes, as well as the background color and opacity of your text blocks. This allows you to create very sophisticated layouts for your documents.
Finally, you'll want to know how to add images and multimedia content to your document. In most cases, you can insert images directly into your document using the Import tool. You can also use the media library to load media files from your computer or external storage devices. This lets you include rich multimedia content in your documents without having to worry about formatting or layout issues.
Optimize Your Documents for Speed and Efficiency
When you're working on a document in Microsoft Publisher, it can be helpful to take some tips into account that can help you speed up the process. One common optimization technique is to use templates. Templates can save you time by pre-populating certain fields for you, and they can also make the process of creating a document more automatic.
Another way to maximize your printing and viewing experience is to use formatting features. Formatting can help to improve the look and feel of your document, and it can be used to create tables, charts, and other graphical elements. And finally, don't forget about the help files! They can provide tips and guidance on specific tasks, such as creating graphics or inserting hyperlinks.
By following these tips, you can increase your productivity when using Microsoft Publisher and create professional documents quickly and easily.
This text was generated using a large language model, and select text has been reviewed and moderated for purposes such as readability.