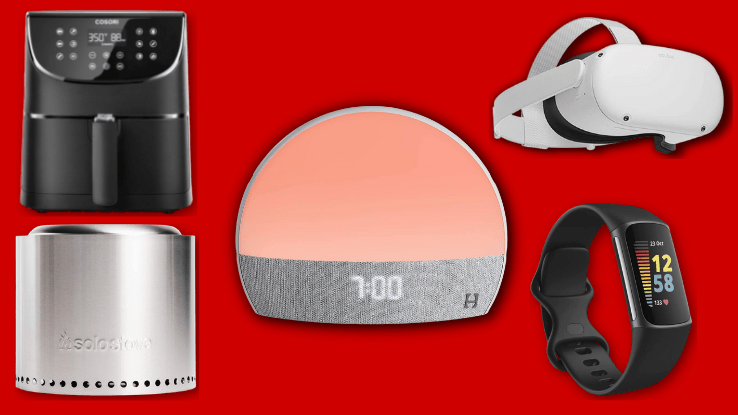 It's hard to believe that 2021 is almost over. People around the globe spent the better part of this year battling the COVID-19 pandemic, studying online, working (or not working) from home, and drifting from one existential crisis to the next. Yet, we've managed to persevere to the Winter holidays. People need some seasonal cheer now more than ever. Gift-giving is a great way to spread cheer and goodwill among your friends, family, and community. Today, we're sharing Ask's top ten gifts for Christmas.
Advertiser Disclosure: When you purchase through links on our site, we may earn an affiliate commission.
1. Fitbit Charge 5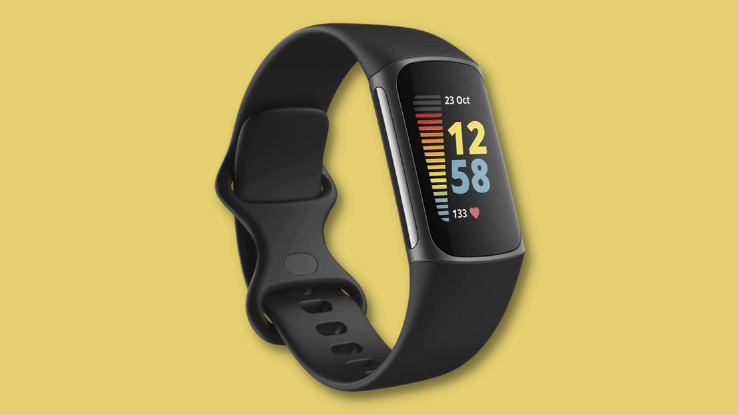 2021 gave us a bit more wiggle room than 2020 did, but a little goes a long way during a global pandemic. That's probably why so many people invested in fitness trackers — after all, those on-wrist reminders to stretch and exercise helped countless individuals stay healthy. Of course, there are plenty of Fitbits to choose from depending upon your needs and lifestyle, but our favorite is the Fitbit Charge 5.
The Charge 5 continues the Charge 4's legacy as Fitbit's "most advanced fitness & healthy tracker". While it may not boast all of the bells and whistles of the Fitbit Sense, it has enough to keep you engaged and on top of your health and fitness goals. This model boasts 20 exercise modes, stress management and health metric tools, and an advanced built-in GPS system.
2. Hatch Restore
2020 and 2021 undoubtedly messed with our sleep patterns. Maybe you had bouts of anxiety-induced insomnia — or maybe you had difficulties striking a healthy work-life balance. Whatever the case, sometimes you just need help falling asleep and an extra nudge in the morning to stay on task. And that's where sound machines and wake-up lights come in handy.
Our favorite for creating a healthy sleep routine? The Hatch Restore, which is a sound machine, smart light and sunrise alarm all in one. Controlled with ease via a smartphone app, the Hatch Restore can be programmed with personalized sleep-wake routines. During the dark winter months, nothing beats Hatch's Sunrise Alarm Clock, a digital alarm that simulates a sunrise by gradually brightening your room with what feels like natural light. Thanks to the gadget's soft-glow light and library of soothing sounds, it's also the perfect reading companion when you're winding down before bed.
3. Oculus Quest 2 (128 GB & 256 GB versions)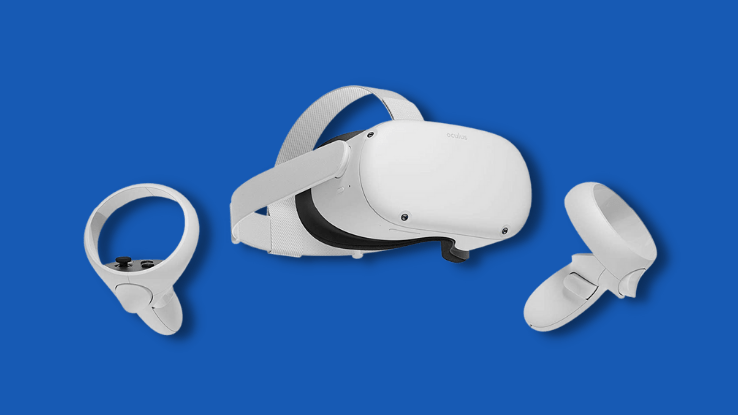 Finding healthy escapes via the world of entertainment is one tactic that got us through the monotony of 2021. But there's only so much TV one can stream and so many books one can read before even those activities start to feel less-than-thrilling. That's why the Oculus Quest 2, an advanced all-in-one virtual reality headset, makes the perfect gift this year.
By definition, it's an escape — to a different reality. And, believe it or not, it's still probably easier to get your hands on a VR headset than a PlayStation 5 this Christmas. Although the VR craze kicked off a few years ago, the tech has drastically improved, and developers are finally making standout titles for the platform, as opposed to glorified tech demos and mini-games.
Of all the VR headsets on the market, the Oculus Quest 2 is perhaps the most user-friendly entry point, partly because it doesn't require a PC tether and partly because of its solid battery life and robust library of games. The Quest 2 received two new upgrades in 2021 – a 128 GB variant and a 256 GB model.
4. Bose SleepBuds II
A perpetual state of 2021 fatigue doesn't mean sleep comes easily, especially if your home is plagued by aggravating house sounds or rowdy neighbors. For this reason, the Bose SleepBuds II is a worthwhile investment. As you might expect, these earbuds not only play tunes but hide those nighttime disruptions thanks to their impressive noise-masking capabilities.
Unlike other Bose noise-canceling headphones, these are comfortable for the duration of your nap, and, even if you toss and turn the night away, these SleepBuds will stay snug and secure. These little in-ear sleep machines are also quite reliable: One charge gives them up to 10 hours of battery life and you can create personalized alarms and download favorite sounds from Bose's extensive library using the Bose Sleep app. Bose released several major updates for these earbuds in 2021, but here's the bottom line: you'll never have to count sheep again!
5. Solo Stove Ranger Stainless Steel Portable Fire Pit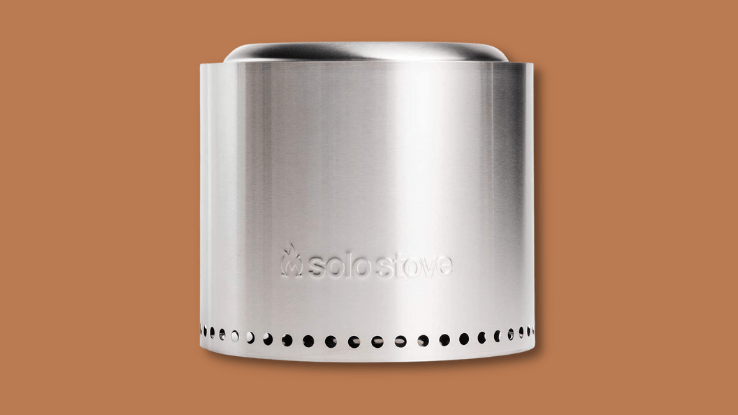 You'll need a way to keep warm if you plan to gather outside safely. While some folks might opt for a patio heater, we suggest something a little more versatile, like a portable fire pit. And, luckily, a functional fire pit meets quality camping stove thanks to the Solo Stove Ranger Fire Pit. For starters, this lightweight stainless steel unit is highly portable, meaning you can bring it between campsites or from your backyard to a friend's patio with ease.
The preassembled Ranger makes your job easy from beginning to end: Toss in some wood and, afterward, the ultra-efficient burn leaves you with some ultra-fine ash, meaning cleanup is a cinch. With an airflow-friendly double-wall design, the Ranger creates a burst of hot air over the fire, adding to the flame's intensity without making things too smokey.
6. Sony WH-1000XM4 Over-Ear Headphones
If you're looking for quality headphones to use during your waking hours, look no further than the Sony WH-1000XM4 model. Without a doubt, these are our favorite overall wireless over-ear headphones. This model offers effective noise reduction, even in the loudest of scenarios, and the sound quality is on par with competitors like Bose, but for a better price.
These headphones boast a 30-hour battery life with noise canceling on, and a 200-hour battery by default. Foldable and lightweight, these headphones also make the perfect travel companions, so when we get back to commuting to work and traveling for fun, they'll prove to be a worthy investment. In a world where Apple's latest over-ear headphones, the AirPods Max, are taking heat for breaking the bank, why not turn to these gems from Sony?
7. Fellow Raven Stovetop Tea Kettle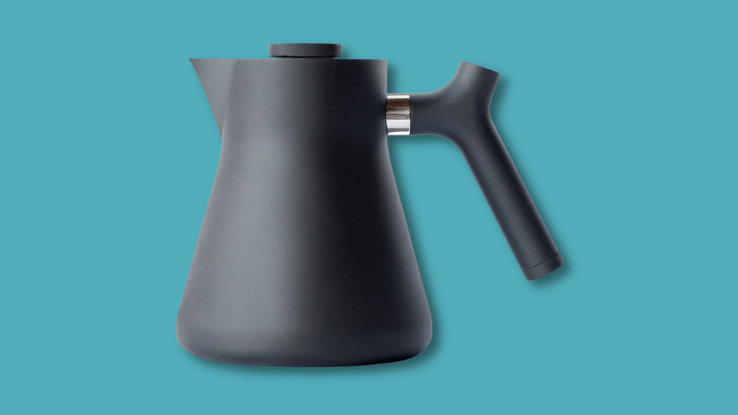 Fellow's pour-over-friendly electric kettle is a fantastic kitchen appliance. The Stagg model is unfortunately hard to come by this holiday season, but that doesn't mean you have to go without a water-heating appliance. The Fellow Raven Stovetop Tea Kettle, which comes complete with a steeper, takes that same top-notch quality and optimizes the experience for herbal brews.
The main differences here? The Raven's design looks more like a traditional carafe and its integrated tea filter allows for both precision heating and steeping. Since it's an all-in-one solution, you can commit to decluttering your stovetop and drawers while experimenting with making the perfect green, black, oolong, white and herbal teas. With a sleek, minimalist design, Fellow's products make lovely gifts and the perfect "treat yourself" buys.
8. Ooni Karu Outdoor Wood-Fired and Gas-Powered Pizza Oven
The holidays are perfect for buying incredibly niche gifts for your loved ones or yourself. After all, Christmas is a time for treats — and there's no better treat than the taste of fresh, perfectly cooked oven-baked pizza. Best of all, you don't even need to leave the comfort of your home to get that perfect pie. Well, you'll have to step outside, but you know what we mean.
Perfect for any backyard space, the Ooni Karu Outdoor Pizza Oven is perhaps the most popular option on the market for pizza aficionados. Load the oven with wood or charcoal (or use the oven's gas burner attachment) and the nifty, multi-fuel appliance will cook stone-baked pizza in just 60 seconds. We're serious — thanks to its Flame Keeper technology, the Ooni Karu can maintain an impressive 932 degrees Fahrenheit. So, forget delivery. This easy-to-use oven will have you mastering the art of pizza-making in record time!
9. Blue Light-Filtering Glasses from Felix Gray
By now, you've likely heard a commercial for blue light-filtering glasses on your favorite podcast. While most of our blue light exposure comes from daylight — and helps us regulate our circadian rhythms and foster alertness and cognitive function — too much of anything can be harmful. And another big source of blue light is screens — phones, TVs, computers, devices you might have used more frequently this year.
Although these human-made devices don't emit massive amounts of blue light, excessive screen time, especially at night, can mess with your health by suppressing melatonin secretion and impacting those circadian rhythms. Needless to say, investing in blue light-filtering specs, like a fashionable pair of Felix Gray glasses, can do wonders for your day-to-day well-being. Felix Gray claims their lenses curb eye strain, headaches and sleep disruption, and, unlike their competitors, these frames double as high-quality statement pieces.
10. COSORI Air Fryer
We've discovered a number of interesting cooking-related trends this year. Herbs and plant-based meals experienced a boom in popularity throughout 2021. This also applies to air frying.
Snagging one of these appliances, like the COSORI Air Fryer, can open up a world of new culinary opportunities. From frying meat to fries and veggies, this air fryer brings a lot to the table. And the best part? It's completely oil-free, which means food is much healthier than traditional fried eats without sacrificing flavor. This 5.8-quart cooker is dishwasher safe and wallet-friendly, making it a great investment for amateur cooks and foodies alike.