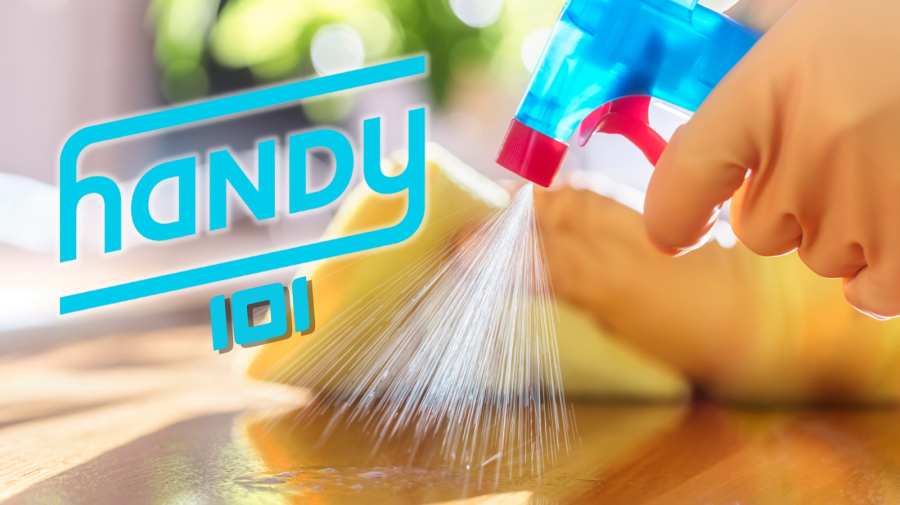 Whether you're a homeowner or a renter, hiring a service to clean your home is often appealing. During your search, you may have stumbled across Handy, an online and app-based service that lets you connect with housekeepers, maintenance workers and other home improvement professionals. Here, we're taking a look at Handy's pricing, performance and more to determine if hiring a cleaning service with an app is a good move.
Is Handy Legit?
What Is Handy, the App-Based Cleaning Service?
Handy is a service that connects homeowners and apartment dwellers with specific home-related service professionals, such as house cleaners. While it was once fully independent, Handy is now part of the broader Angi Services marketplace.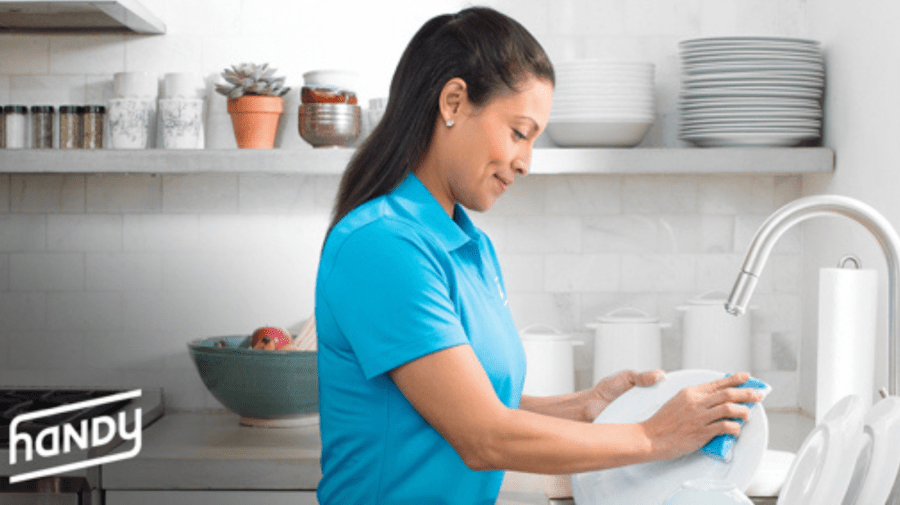 Through the Handy app, you can outline your cleaning needs, get an instant quote, and schedule an appointment, all within just a few minutes. Essentially, Handy functions like Uber or Lyft; it just focuses on home services and not ridesharing. Along with housekeeping, you can find professionals for tasks like furniture assembly, television wall-mounting, and a range of other potential home-related needs.
How Much Is Handy Cleaning?
The price for Handy cleaning services varies. Along with location-based factors, the size of your home, the number of bedrooms and bathrooms, and the requested services can all impact pricing.
Additionally, the time of your service matters. Like many service apps, Handy uses a "Peak Pricing" model, charging more during busier times of the day. As a result, your cost may change depending on fluctuating demand in your area, though that's reflected in the quote.
If you decide to sign up for Handy Select — which costs $10 per month or $99 annually — you do get a 20 percent discount on home cleanings. While paying for the feature the first time you try Handy may not be cost-efficient, as you don't know if you'll like the service or want to use it long-term, it's worth considering if you have ongoing needs.
Do I Tip Handy Cleaners?
Technically, you aren't required to tip Handy cleaners. However, doing so can work in your favor. For starters, the cleaner gets 100 percent of any tips, so the company behind the app isn't taking a cut.
Beyond that, tipping when a cleaner meets or exceeds expectations can make it easier to secure services in the future. Cleaners have control over the jobs they choose as well as when they work. If you tip someone who did a great job, the odds that you can keep an excellent cleaner coming back go way up. Plus, they'll be more inclined to adapt to your schedule, all because you've directly recognized their efforts in the past.
Does Handy Bring Cleaning Supplies?
One nice thing about Handy is that you aren't required to provide the housekeeper with cleaning supplies. Instead, the company expects its independent contractors to bring everything necessary to do a thorough job based on the requested services. That includes cleaners, rags, vacuums and more.
However, that doesn't mean you can't have a Handy cleaner use products that you have available. That works in your favor if you have unique needs or preferences, as not all cleaners will necessarily bring your preferred products.
So, Is Handy a Good Cleaning Company?
One important thing to keep in mind if you use Handy is that the company doesn't employ housekeepers. Instead, the cleaners are essentially independent contractors who use the app to book work. As a result, the user experience does vary.
It's also critical to note that Handy has been sued for misclassifying its workers; legal action is still pending. While that won't necessarily affect whether a cleaner does a good job, it could impact the company and platform as a whole, depending on the outcome.
As for user reviews, those also vary quite a bit. Some folks find the service indispensable — it's a quick, easy and no-strings-attached way to get assistance with house cleaning. Others have reported a range of issues, though. Some complaints listed on the Better Business Bureau site include:
Service provider no-shows
Unexpected booking cancellations
Charges for services that weren't performed
Issues with user-initiated cancellations
Poor customer service from Handy representatives
Theft by Handy contractors
Whether you'll personally experience any of those issues is hard to say. Many of the other top app-based cleaning services have similar complaints leveraged against them. Much like a rideshare app, cleaning service apps don't provide a consistent experience.
Top 5 Apps for Finding House Cleaners Besides Handy
1. AllBetter
One Handy alternative is AllBetter, a straightforward app that helps you find a range of home-related professional service providers. It only takes a few minutes to book an appointment.
Instead of a set price, you get choices. That can help you find a suitable service at an affordable price, which could make it a stronger fit for the budget-conscious.
2. MaidsApp
With MaidsApp, the focus is on housekeepers, which can be ideal if that's specifically what you're after. Every housekeeper is certified and background-checked, which can give you peace of mind. And there are options for lighter cleanings or deep cleanings, making it versatile.
You simply provide details about your property and select a cleaning package, with all of the pricing listed upfront. Along with scheduling appointments in advance, there's even an option for cleaning on-demand, allowing you to get someone right away instead.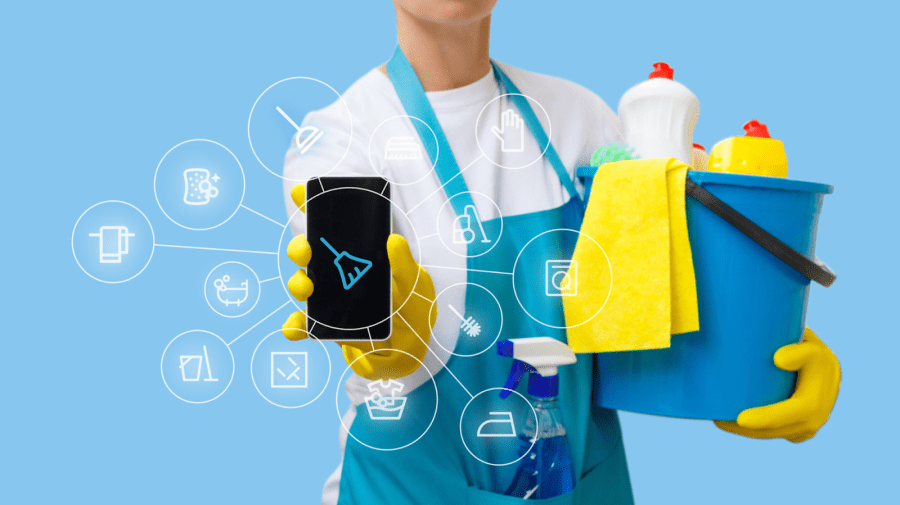 3. Tidy
Tidy makes it easy to connect with certified, background-checked housekeepers. You can book a cleaner instantly once you set up an account and have the ability to create to-do lists in advance to make sure that all of your cleaning needs are met.
Plus, they ensure that you can use the same housekeeper every time if you like, allowing you to develop a long-term relationship. However, you also have the ability to change it up if you prefer.
4. Housecall Pro
Another option that serves a wide array of home service professionals, Housecall Pro is technically a software solution for service providers. It allows them to easily manage appointments, issue invoices, and communicate with customers.
5. Extra Cleaning on Demand
With Extra Cleaning on Demand, you get a flexible option that doesn't involve contracts or memberships. Instead, it's a simple on-demand residential housekeeping service, allowing you to secure a professional and have the job started within just 30 minutes.