We've been quite open about this summer not being the ideal one to take that much-anticipated European getaway. The CDC urges people not to travel internationally unless they're fully vaccinated and advises checking the recommendations for your specific destination. Plus, the Delta variant is simply wreaking havoc. But that doesn't mean you can't start planning your next transatlantic escape — whenever that might be — and there're still some ways of transporting yourself to a different city without actually enduring a long-haul flight.
So pack your (mental) suitcase, grab your most stylish stilettos — if you're opting for the virtual version of this trip, there won't be much walking on cobblestones — and join me on a Roman visit. Strolling the city at dusk and ending up in front of a lit Fontana di Trevi while devouring gelato is not mandatory, but totally recommended — even if you're just imagining it.
Editor's Note: For information on the latest pandemic-related travel requirements and advisories, be sure to check the Centers for Disease Control and Prevention (CDC) website, as well as airline and destination requirements regarding mask wearing, quarantine, and COVID-19 testing.
Where to Eat and What to Eat
A cappuccino and a cornetto — the softer and less buttery Italian version of a croissant — would be the ideal way to start your day like a Roman. You can try to make the perfect cappuccino at home, foam and all. And even dabble in some serious baking with this cornetto recipe.
Of course, you could always get some more ideas for the perfect breakfast or snack while browsing Antico Forno Roscioli's mouth-watering menu. I wouldn't mind a bite of pizza e mortazza — a sandwich-like concoction made of white pizza, mortadella and a generous helping of olive oil. For more Roman breakfast ideas head to Le Levain — their gianduia croissant is to die for — or Regoli Pasticceria if — like me — you consider cake the perfect way to start a new day.
If you're feeling a more hearty meal, take a look at some of the dishes from Roman restaurants Antico Arco, Pianostrada or the trendy food court Mercato Centrale. Then, after all those food considerations, you might be brave enough to try one of Rome's most traditional dishes: cacio e pepe. All you need is spaghetti, olive oil, black pepper and pecorino cheese. Osteria da Zi Umberto and Osteria da Fortunata are a couple of the spots in the city famous for this traditional and delicious pasta dish.
Take in the Views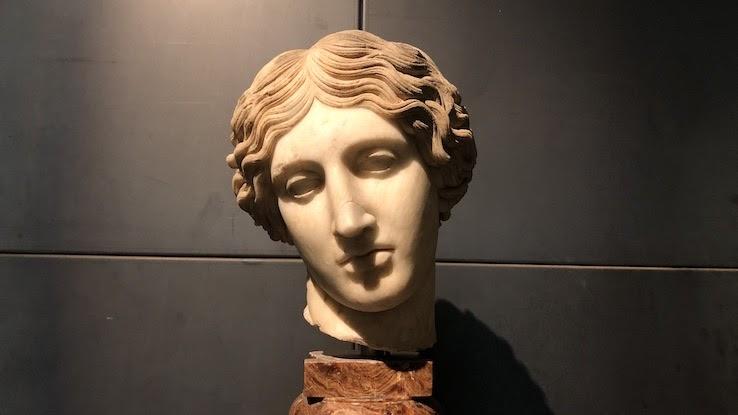 Tourist attractions are always better on a full stomach. For the sightseeing portion of this trip, you shouldn't forget to head to the Foro Romano, Campidoglio, the Colosseum or the impressive Piazza San Pietro in Vatican City. And if you're taking things virtually, Google Earth will get you some unobstructed views of those landmarks.
Granted, the virtual option won't let you stick your hand inside of Bocca della Verità and take a picture that way, but you also won't have to suffer the lines and throngs of tourists.
And once you're done sightseeing you can start exploring some places a little bit closer. Catch a glimpse of what the Baths of Caracalla looked like when they were first completed in 216 CE with the virtual video guide option.
Lose yourself among the endless and beautiful collection of Musei Capitolini, which includes ancient Roman sculptures as well as medieval and Renaissance art. For those of you still visiting Rome virtually, opt for the museum's YouTube channel. It doesn't have that many videos and hasn't been updated in awhile, but it sure offers some marble sculptures to admire.
And, while you're on YouTube, head to Opera di Roma. You'll be able to enjoy Italian choreographer Simone Valastro's current contemporary ballet Pandora or Sogno di una notte di mezza estate. You can also check the opera's main website since their 2020-2021 season is in full swing. Maybe you should consider tickets for Giuseppe Verdi's Giovanna d'Arco.
Before You Go — or While You Daydream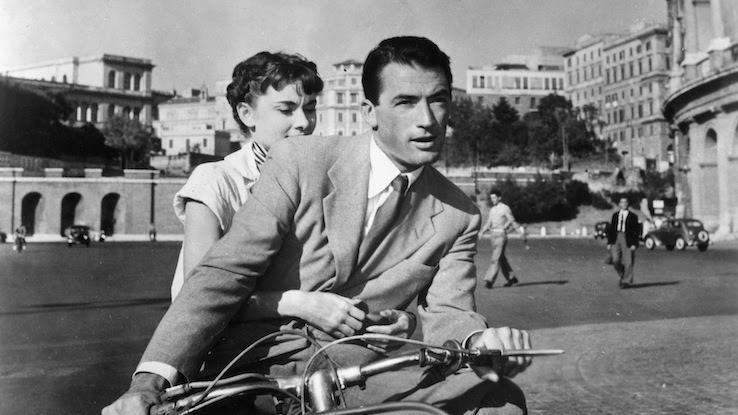 Since we're in Rome, let's revisit the classics. These titles can transport you there and put you in the mood before your trip. Let's start with 1953's Roman Holiday. Gregory Peck makes for an excellent guide atop his Vespa and he doesn't miss a single must-see spot. There's even time for gelato on the steps at Piazza di Spagna.
Let's continue with the 1960's La Dolce Vita for a very sensuous late-night bath at Fontana di Trevi with Marcello Mastroianni and Anita Ekberg. And you can learn how to make an entrance and how not to park a car in Piazza Navona with the 1999's The Talented Mr. Ripley.
Then there's TV. You could revisit HBO's two-season show Rome about ancient Rome's ascension to an empire. But while very engrossing, the show was mainly shot on the Roman Cinecittà sound stages. For more of an on-location feel of Roman streets, opt for the second season of Killing Eve. The season's finale features the very recognizable Via Giulia and the surrounding narrow streets around the Regola neighborhood. There's also a secret rendezvous on Via di Sant'Onofrio.
Killing Eve even gets away from the city and takes you to Villa Hadriana, a residential complex built for Roman Emperor Hadrian between 118 and 138 EC. The UNESCO World Heritage Site is a mere 30-minute drive from the center of Rome, but you can check it out virtually here.
The One Thing You Shouldn't Miss: Moda Romana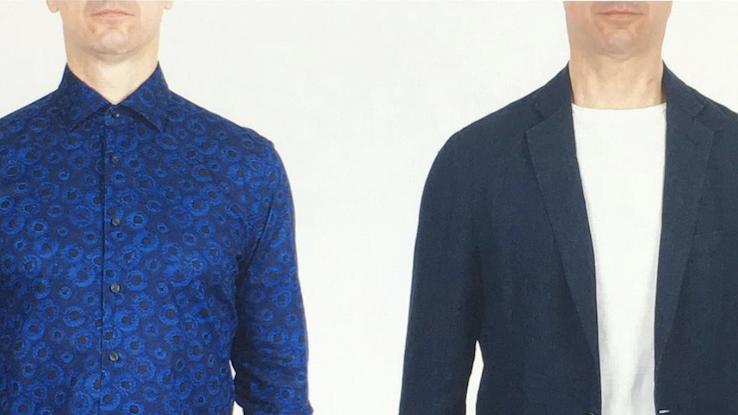 And let's finish in style, with a little bit of Roman fashion. Head to Strategic Business Unit for some men's shirts, slim-fit chinos and leather boots. The fashion label is based in Rome and tries to offer a modern classic wardrobe where pieces complete one another, as opposed to a seasonal look.
Browse some of the vintage garments from Rechicle in the very hip neighborhood of Prati. Also in Prati? Velasca, a brand of men's handmade shoes; you can view their entire collection here, or check their recommendations on what to put on for a weekend in Rome.
Finish your window shopping tour with the casual collection of the Roman brand Empresa; the garments are handmade and designed in Italy. For more of a luxury Roman name (most Italian haute couture is based in Milan), browse Fendi's collection.
You can take off your stilettos now.