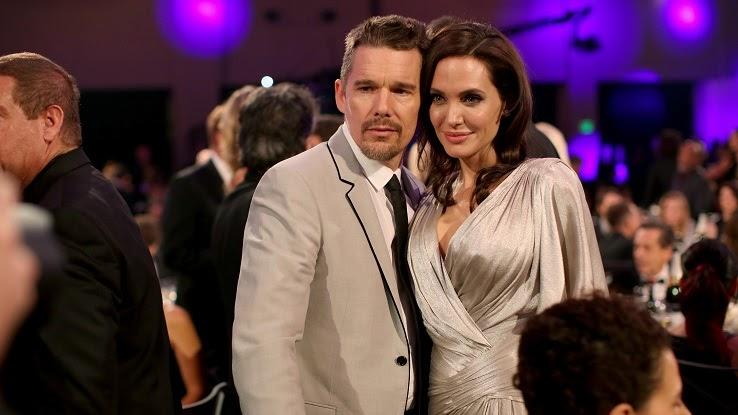 Elements of romance are found in most of the television series and movies we watch. Where there's romance, you can usually find two actors doing some kissing on screen.
We've all heard the stories about actors who didn't want to kiss their co-stars — usually because they despise them — but the enjoyable onscreen kisses are rarely discussed! We scoured some interviews with celebs to find some confessions from actors who revealed their favorite onscreen lip locks. Take a look!
Keira Knightley and James McAvoy
James McAvoy is truly a gem in Hollywood. His acting skills are so impressive that he has even played multiple characters in the same movie. Before all that, he was in the dramatic film Atonement with co-star Keira Knightley.
The movie itself was pretty tragic, especially the ending, but the romantic scenes between Knightley and McAvoy left audiences swooning. Their chemistry was undeniable, and Knightley has said that McAvoy is "the best kisser ever." For a leading lady who has shared kisses with many Hollywood hunks, that's really saying something!
Amy Adams and Will Ferrell
This one is probably kind of shocking for many fans of comedic legend Will Ferrell. We see the funny guy and rarely think about his kissing skills, not really expecting him to have any. Amy Adams dished on her favorite onscreen kiss in an interview, and she shocked fans when she named Will Ferrell as the very best.
Adams has kissed many hot leading men over her illustrious acting career, but Ferrell earned her top kissing spot! She said that she wasn't expecting the funnyman to be a good kisser, but he was. In fact, she said Ferrell was "a fantastic kisser."
Zac Efron and Zendaya
A lot of ladies out there dream of locking lips with actor Zac Efron. He has kissed many beauties on various projects, but when he was asked about his favorite onscreen kiss, he named singer and actress Zendaya as his number one.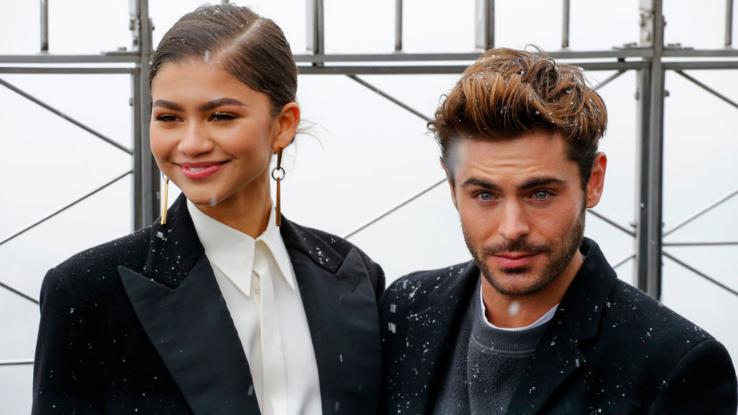 They filmed The Greatest Showman together in 2017, and Efron said in an interview that it "might be my favorite kiss, I think ever." We are loving Zendaya in everything she has appeared in, and we're sure that getting that kind of recognition from Efron probably made her day.
Ethan Hawke and Angelina Jolie
Ethan Hawke used to be married to Uma Thurman, and they had played romantic co-stars in films before. Imagine fan's surprise when he named Angelina Jolie as his favorite onscreen kissing partner.
Hawke and Jolie were co-stars in the movie Taking Lives, where they played lovers with a twist. In an interview, he said that Jolie is a woman who will always be irresistible to men. He also said that she was his favorite onscreen kiss ever! We certainly agree that Jolie is irresistible, but we wonder how his now ex-wife feels about the comment.
Bryce Dallas Howard and Chris Pratt
Bryce Dallas Howard and Chris Pratt are co-stars in the Jurassic World franchise. The pair locked lips in the movie, and when asked about it, Howard said that Pratt was great and a perfect gentleman.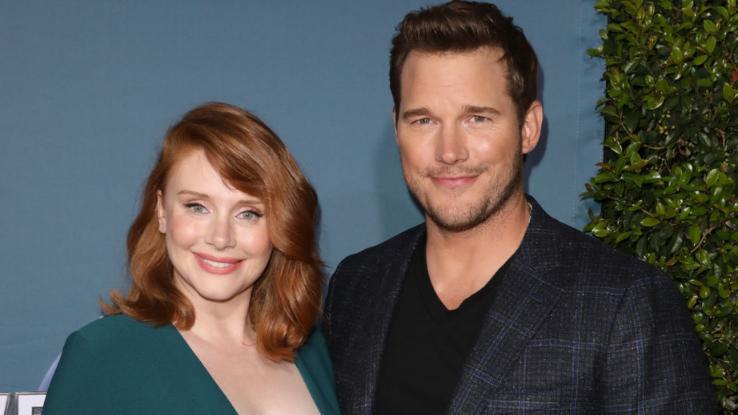 The sweet actress has never really had anything bad to say about a co-star, but she did blush a bit when asked specifically about Pratt. He didn't have much to say about their kissing scenes, but it was pretty clear that her kisses with Pratt were her favorite. Who can blame her? He's a dinosaur wrangler and Star-Lord, all in one!
Megan Fox and Shia LaBeouf
Megan Fox is no stranger to sharing kisses with co-stars on screen. She has kissed a number of Hollywood's most attractive actors and actresses for various roles. When an interviewer asked about her favorite kiss, she surprisingly named Shia LaBeouf.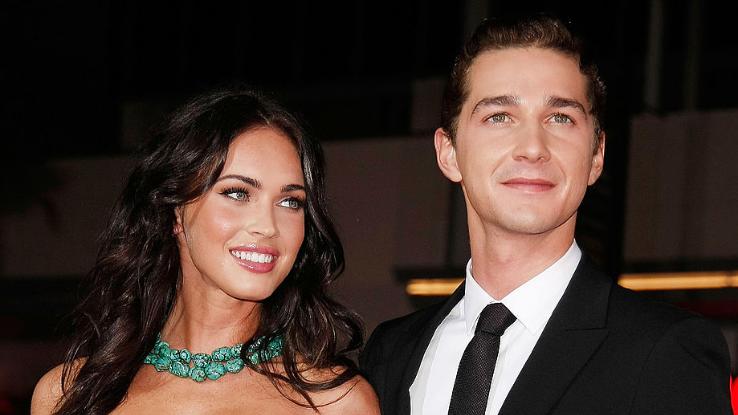 The pair starred together in Transformers and seemed to have some awesome chemistry. Apparently, that chemistry wasn't difficult to translate to the big screen, because out of all the people she's kissed, LaBeouf was her favorite. We haven't heard what he thought of the kisses, but we're assuming it wasn't unpleasant for him either.
Paula Patton and Tom Cruise
A fair share of ladies have talked about Tom Cruise's kissing skills over the years, Gwyneth Paltrow being among them. However, it was Paula Patton who said he was her favorite onscreen kiss.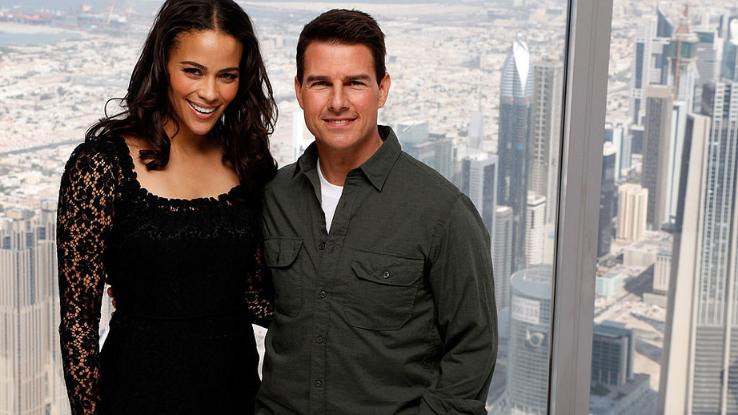 The two filmed Mission Impossible: Ghost Protocol together and got along famously, according to everyone on set. In an interview, she said his breath was amazing, and the kiss was "just perfect." We are sure that many of Cruise's co-stars probably feel the same way. He is, after all, Tom Cruise! Who wouldn't want to kiss the guy?
Ryan Guzman and Jennifer Lopez
Jennifer Lopez is an absolute icon who has appeared in many movies. In many of those movies, she plays a character with a serious love interest. Ryan Guzman was lucky enough to be that love interest in the movie The Boy Next Door.
In the film, the two start a passionate and taboo affair with lots and lots of kissing. Guzman has said in interviews that Lopez is his favorite onscreen kisser, and he wasn't even mad that she named him her number two favorite. She is JLo, and we can't imagine any guy not wanting to kiss her.
Uma Thurman and Ethan Hawke
Although Uma Thurman apparently wasn't Ethan Hawke's favorite onscreen kiss, he was certainly hers. Back in 1997, they were in the sci-fi drama Gattaca together.
In interviews, Thurman has said that those kisses were the best she has ever experienced. They must have been, because the two got together off-screen as well. They got married and had two children together, but sadly the spark didn't last, and they divorced in 2005. Thurman still admits how "hot" she was for Hawke back then. We wonder if she still thinks he was her number one when it comes to onscreen kisses.
Vin Diesel and Charlize Theron
Kisses, especially those done for the cameras, may feel a bit different, depending on which party you ask. That was the case with Vin Diesel and Charlize Theron on the set of The Fate of the Furious.
In an interview, Diesel said that Theron was "the best kisser ever," but she didn't seem to share his sentiments. In a separate interview, Theron said he was "frozen like a dead fish" and that she likes more movement in her men. Yikes! Diesel didn't take the news well and appeared offended. We can't really blame him.
Simon Pegg and Kirsten Dunst
Kirsten Dunst has kissed a lot of guys on screen, but Simon Pegg hasn't had quite as many kisses while filming. The two filmed How to Lose Friends and Alienate People and had some real chemistry. In an interview, Pegg said about the kiss: "I loved it. She has the best lips ever." He went on to say that he would give her a "clear 10" in the kissing department!
Although Dunst has never talked openly about the kiss, it did translate well onto the big screen. It would be surprising to hear that it wasn't good for her.
Mandy Moore and Milo Ventimiglia
This Is Us is a real tear-jerker. On the popular NBC series, Mandy Moore and Milo Ventimiglia play spouses, and the chemistry is really on point! On the show, they seem like a real-life couple.
In interviews, when Moore was asked about kissing Ventimiglia, she didn't hesitate to say that he is her best onscreen kissing buddy. She also stated how comfortable she is with him. Their scenes together turn out perfectly, so we certainly believe it. Ventimiglia is less chatty when it comes to their scenes together, but they always turn out spectacular.
Penn Badgley and Blake Lively
Penn Badgley, the star of the Netflix Series You, was asked about his best and worst onscreen kisses. Interestingly, his best kiss and worst kiss were with the same person: Blake Lively. How is that possible?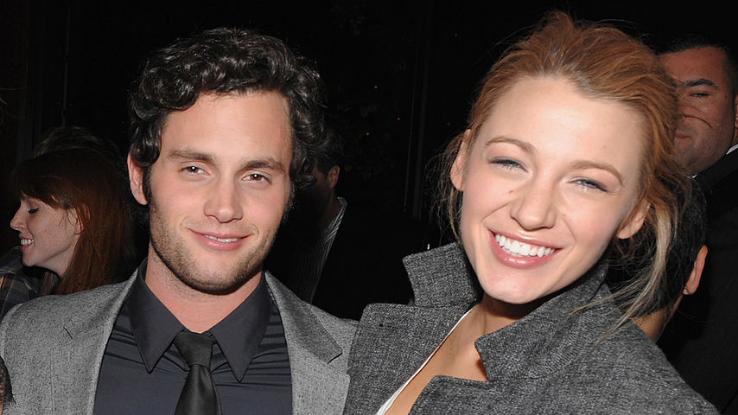 Well, during the Gossip Girl days, the two became a couple in the real world after sharing a lot of onscreen smooches. In an interview, Badgley said she was his best onscreen kiss, but then she became his worst — after they broke up. We get it! It had to be very awkward, but the two still made it work for the cameras.
Kate Hudson and Heath Ledger
Kate Hudson and Heath Ledger worked together on the film The Four Feathers back in 2002. Sadly, Heath Ledger passed away, so the pair never got the chance to work together again. The duo had remarkable chemistry in the film.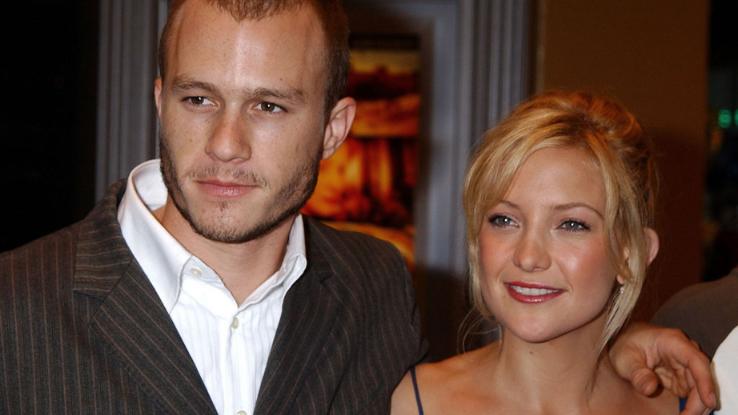 In an interview, Hudson was asked who her favorite onscreen kiss was with, and she responded saying it was with the late Heath Ledger. She said, "He was just so beautiful and sweet and gentle." Awwww! We believe it. Heath Ledger was a gem in Hollywood and will always be missed.
Hugh Grant and Renee Zellweger
Hugh Grant and Renee Zellweger were co-stars in the film Bridget Jones' Diary. The pair were in a love triangle and shared a lot of kisses during the movie. When asked about kissing Zellweger in the movie, Grant said she was a "top snogger," meaning a great kisser.
He must have enjoyed his kisses with her on screen because he was never shy in the past about discussing bad kissers. He once said he disliked kissing Julie Roberts while filming Notting Hill. He talked about how large Roberts' mouth was. Harsh!
Sarah Michelle Gellar and Selma Blair
This was one of those kisses that both parties enjoyed and have discussed in interviews. Sarah Michelle Gellar and Selma Blair filmed Cruel Intentions together and had a very talked-about kissing scene in the 1999 film.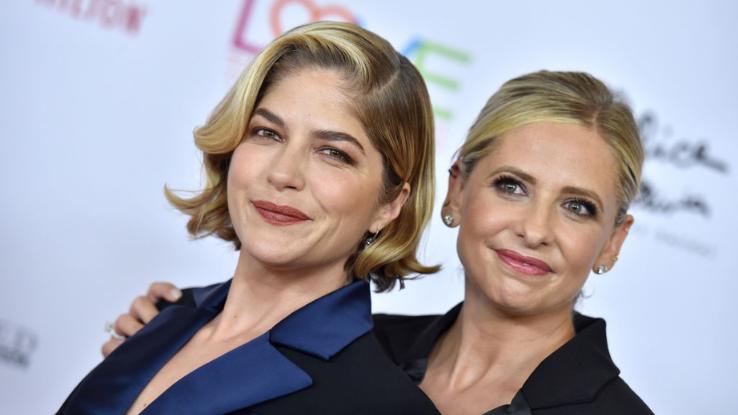 Gellar has said in interviews that it was her favorite onscreen kiss ever. Blair has also praised Gellar's kissing skills in interviews, so it seems that the kiss was enjoyable for both of them. People still talk about it today, and that's really saying something! Plus, the movie turned out pretty amazing and is a favorite of many.
Jennifer Lopez and Josh Lucas
Although there have been a lot of men who loved kissing Jennifer Lopez on set, you may be curious about who she thought was the best kisser. While working on An Unfinished Life in 2005, she worked with Josh Lucas.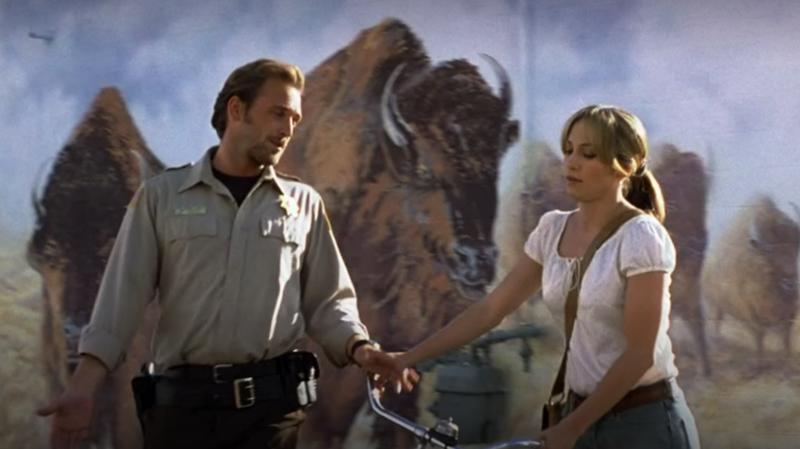 When she was asked who her favorite onscreen kiss was with, there was no hesitation before she named Josh Lucas. She said they would jump on each other as soon as the director said action. Now, that's hot! When the chemistry is there, it's just there, and there's no trying to stop it.
Margot Robbie and Alexander Skarsgard
Kissing a man as gorgeous as Alexander Skarsgard is probably the dream of many, many women. It's not a shock that he's on this list! He and Margot Robbie worked together on The Legend of Tarzan, and they were throwing around all kinds of steamy vibes.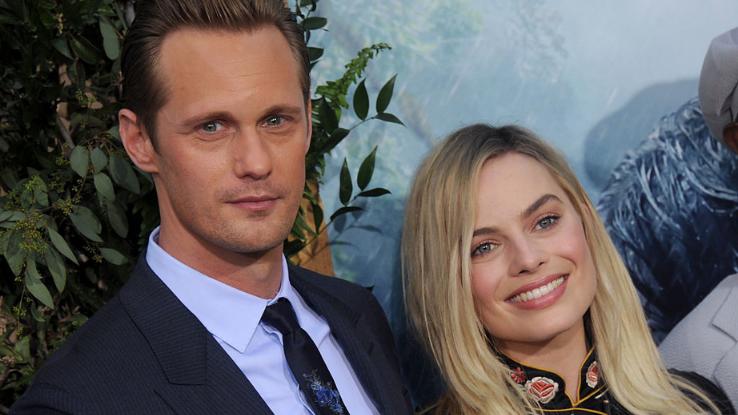 In an interview, she was asked how she felt about having to kiss Skarsgard during the film, and her reaction was perfect. With a lot of sarcasm, she smiled and said, "I know it would be a tough job, but somebody has to do it." There were rumors they were kissing off-screen too.
Taylor Lautner and Kristen Stewart
Even though it was Robert Pattinson and Kristen Stewart who had an off-screen relationship following the film Twilight, it was Taylor Lautner who named her his best onscreen kiss after the movie.
In the movie, there's a love triangle between the three main characters, so a lot of kissing took place. In an interview, Lautner said about the kiss, "That was the best. She's a great kisser." While we aren't sure how her ex Robert Pattinson felt about it then, the pair has since broken up and moved on, so we doubt there are any bad feelings.
Amanda Seyfried and Megan Fox
Amanda Seyfried has experienced a lot of onscreen kisses. She has also been in a ton of movies and is always eager to take on new roles in nearly every genre. When asked about her favorite onscreen kiss, there was no hesitation when she named Megan Fox.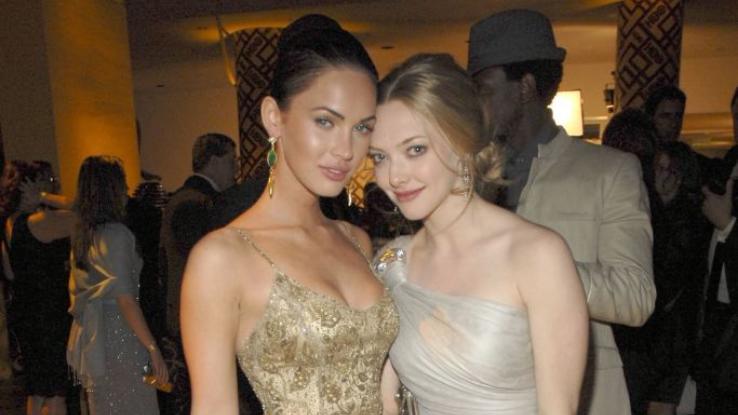 Both actresses said the scene in Jennifer's Body was a favorite. Seyfried discussed their similar kissing styles and said it was her favorite movie kiss. It had a lot of people talking, so we get it. Plus, the movie is highly underrated. We hope to see these two together again on the big screen.
Ryan Reynolds and Anna Kendrick
Ryan Reynolds and Anna Kendrick are both hilarious, attractive and fun-loving personality types. They also don't shy away from interacting with fans.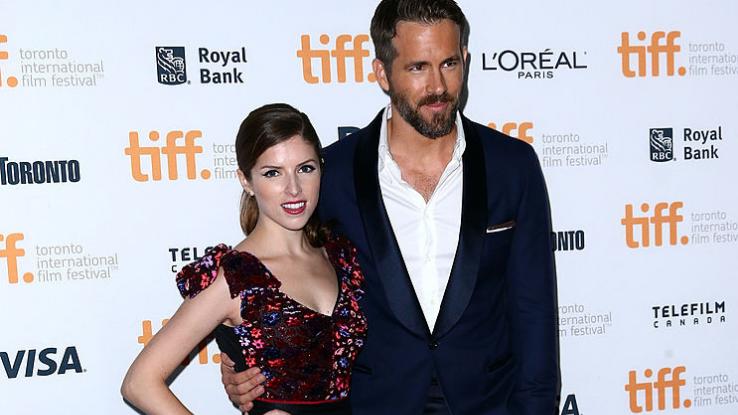 In 2014, they filmed The Voices together and were both asked about their kissing scene. Reynolds replied via Twitter that "It's like taking your face to awesometown." Kendrick had to respond to that one, also via Twitter, "That IS the Kendrick-train guarantee." Since they're both so great, we can imagine them having a great time filming together! We would love to see them together in another movie!
Christina Ricci and Robert Pattinson
Christina Ricci and Robert Pattinson worked together on the film Bel Ami, and both had a very enjoyable experience. The film was made in 2012, and the two won't forget their experiences any time soon.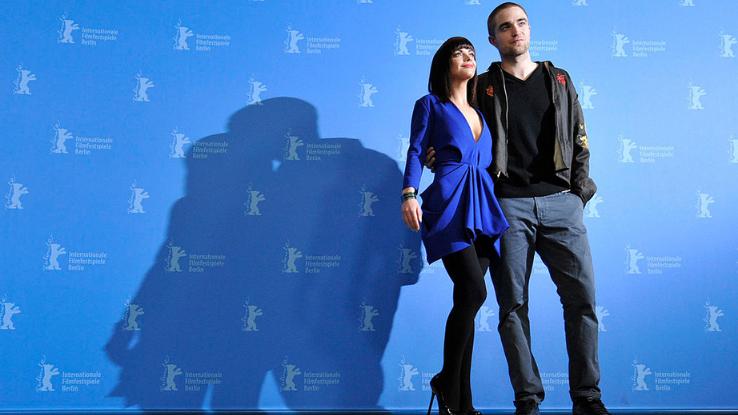 When asked about kissing Pattinson, Ricci seemed very pleased with the way he kissed. She said, "He's a sweet guy and super funny and a really good kisser." The pair hasn't worked together since we all saw how palpable their chemistry was, but maybe we can hope to see them as a couple again on the big screen in the future.
Daniel Radcliffe and Emma Watson
Daniel Radcliffe and Emma Watson made quite the duo on the big screen while filming Harry Potter. They were undeniably wonderful side by side, as many fans and critics love pointing out. Since those days, Watson has locked lips on screen with many others and so has Daniel Radcliffe.
However, in an interview, Radcliffe expressed his fondness of Watson. He said that kissing her was enjoyable and passionate. He also called the kisses they shared "vigorous." While that word isn't one that many people use to describe kissing, it certainly isn't a bad one.
Ryan Gosling and Rachel McAdams
Nobody can deny the absolute couple goals that Ryan Gosling and Rachel McAdams brought to the big screen in the film The Notebook. They played the roles as if they were a real couple, deeply in love, and the movie boasts some of the best romantic scenes ever produced.
Ryan Gosling, when asked about his passionate scenes with Rachel McAdams, has said that despite not getting along at first, the two made it work. He also compared McAdams's mouth with what Jimi Hendrix was like with a guitar. That's high praise!
Marion Cotillard and Johnny Depp
Quite a few women over the years have praised Johnny Depp for his kissing skills. One of those women was his Public Enemies co-star, Marion Cotillard.
She has said that she loved the way he kissed and called their kissing scenes, "very, very good." It seems that many people enjoy Depp's kissing style, including Keira Knightly and even Jimmy Kimmel! Yep! He kissed him too while being a guest on his talk show. We would never look at Johnny Depp and think he would be a bad kisser, so we get it.
Madchen Amick and Chace Crawford
Gossip Girl used to be all the rage. All the couples, the hookups, the kissing, the drama — fans just couldn't get enough. Madchen Amick talked about what it was like to kiss one of the Gossip Girl hotties, Chace Crawford.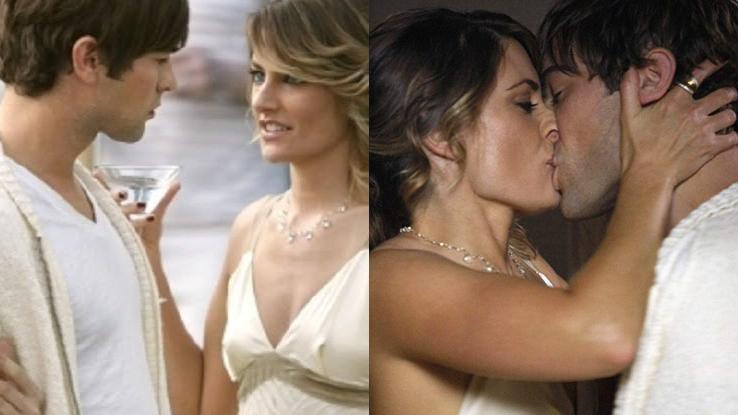 She said that he kisses very, very well. The scene was quite intense, and fans loved it. While Crawford has never commented on what it was like to kiss her, the scene pretty much speaks for itself. It looked like they were both certainly enjoying themselves, and we enjoyed ourselves too!
Jennifer Lawrence and Nicholas Hoult
Jennifer Lawrence and Nicholas Hoult met on the set of X-Men: First Class. The pair really hit it off and actually dated off-screen too. There have been a lot of men who have discussed how Lawrence likes to add comedy to kissing scenes in other movies, but it wasn't the case on this one.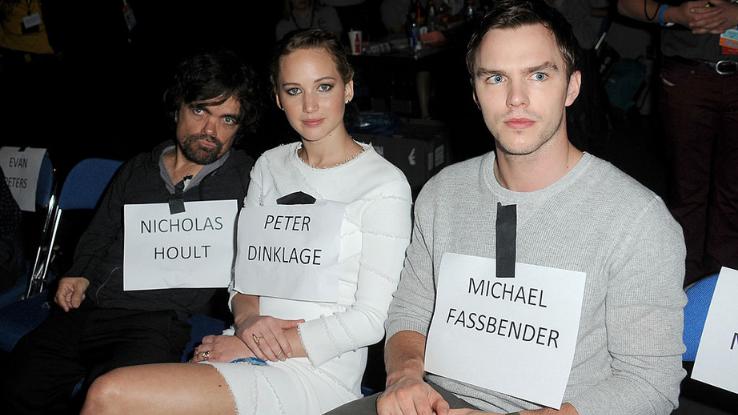 Lawrence actually said that Nicholas Hoult was her favorite onscreen kiss. She even called him the best kisser. The two did date for a while, but sadly, it didn't work out. That's a shame — they were a cute couple.
Forest Whitaker and Oprah Winfrey
Oprah Winfrey and Forest Whitaker shared a kiss in the film The Butler. Both of them really enjoyed working with each other, and both didn't hold back when it came to each other's kissing skills.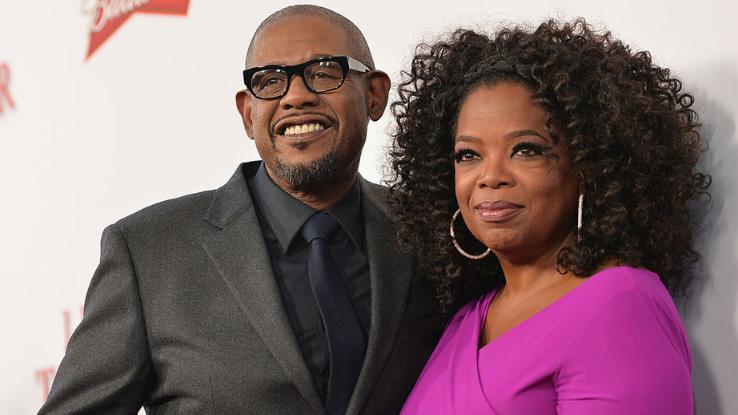 In interviews, Whitaker has raved about how good Oprah is as a kisser. As if she didn't already have it all, it turns out she's a great kisser too! We loved the two together in the movie and would love to see them co-star in something else in the future. We can only hope.
Rachel Bilson and Hayden Christensen
Rachel Bilson met Hayden Christensen on the set of Jumper. The two hit it off and started dating in real life shortly after meeting. However, it ultimately didn't work out between them. They were engaged at one point and had a child but called it off.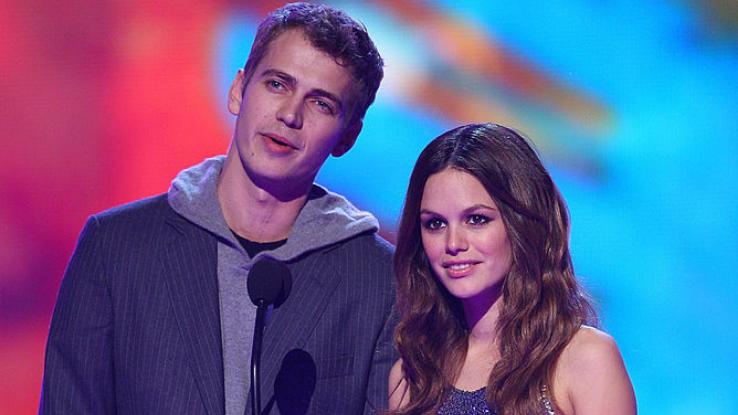 During an interview after their engagement was called off, Bilson talked about how great a kisser Christensen is. That's high praise, considering she made the comment after the pair had called it quits. He must really, really know what he's doing when it comes to kissing. It turns out Anakin Skywalker has a good side!
Gwyneth Paltrow and Tom Cruise
It isn't too much of a surprise that Tom Cruise would end up on this list twice. Lots of ladies love kissing the guy, and one of those ladies is the beautiful Gwyneth Paltrow. She did a small cameo in the movie Austin Powers 3 and locked lips with Cruise.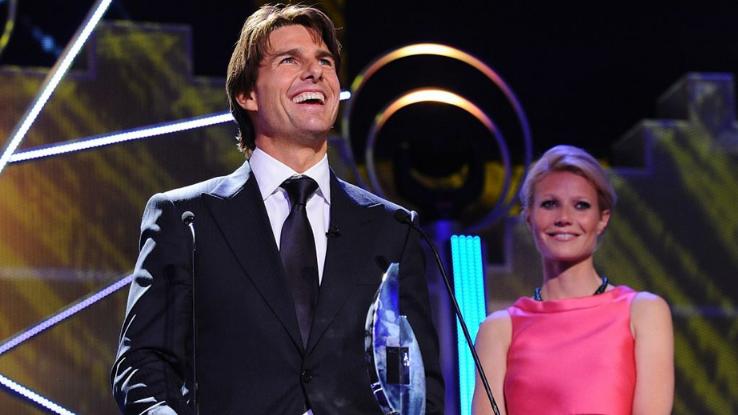 She gushed about the experience in an interview, talking about how amazing he was as a kisser. Cruise never commented on what it was like to kiss Paltrow, but a man like Tom Cruise probably doesn't kiss and tell. We're sure he had fun too.