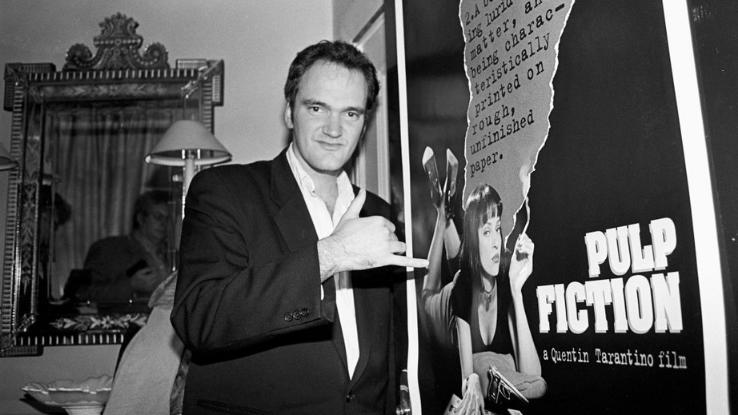 Quentin Tarantino is one of the most daring, high-profile writers and directors in Hollywood. In an era when many films feature recycled stories and ideas, he always stands apart with bold originality. With nine unforgettable films under his belt, Tarantino is a name Hollywood will never forget.
For some films, he had entirely different actors in mind when he wrote the scripts, and some of those actors would have undoubtedly made the iconic roles quite different. So, was it a good or bad thing when some A-list actors turned down roles in various Tarantino films? You be the judge!
Christian Slater as "Ringo" (a.k.a. Pumpkin)
Pulp Fiction opens to a scene in a restaurant featuring thieves Ringo and Yolanda (a.k.a. Pumpkin and Honey Bunny), played by Tim Roth and Amanda Plummer. Roth appears later in the film when we realize John Travolta and Samuel L. Jackson were at the same restaurant.
Tarantino originally wrote the part with Roth in mind. However, the head of TriStar preferred Christian Slater. Slater had previously played the lead character, Clarence, in a film written by Quentin Tarantino called True Romance. Imagine hearing Slater's voice announcing the robbery right before the opening credits.
Leonardo DiCaprio as "The Jew Hunter"
Tarantino's Inglourious Basterds received eight Academy Award nominations in 2010. The honors included Best Picture, Best Director and Best Original Screenplay, to name a few. The only award the film took home, however, was Best Supporting Actor. Christoph Waltz played the iconic Col. Hans Landa, otherwise known as "The Jew Hunter."
Waltz also received the same award at the Cannes Film Festival. There's no telling how the film would have turned out if Tarantino's first choice, Leonardo DiCaprio, had taken the role. The director made an executive decision and decided the part should go to a German-speaking actor.
Warren Beatty as "Bill"
Originally, Quentin Tarantino wanted Kill Bill to be one movie instead of splitting it into two parts. Kill Bill Vol. 1 paid homage to old kung fu flicks, and Vol. 2 was an ode to Spaghetti Westerns. Martial arts movie legend David Carradine played the film's namesake, Bill.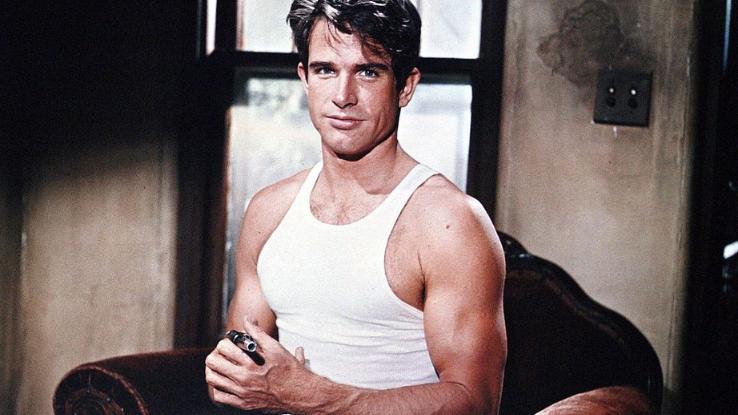 Tarantino initially penned an entirely different character, written explicitly for Warren Beatty. "It was really interesting reading 'Kill Bill' again," said the filmmaker, "that first draft, because that's the Warren Beatty version. He's much more of a James Bond type of character."
Sylvester Stallone as "Louis Gara"
The 1997 flick Jackie Brown brought together some of Hollywood's best actors. Tarantino is known for resurrecting actors' careers, and you would be hard pressed to name another director who would put Robert Forster, Pam Grier, Samuel L. Jackson and Michael Keaton in the same movie.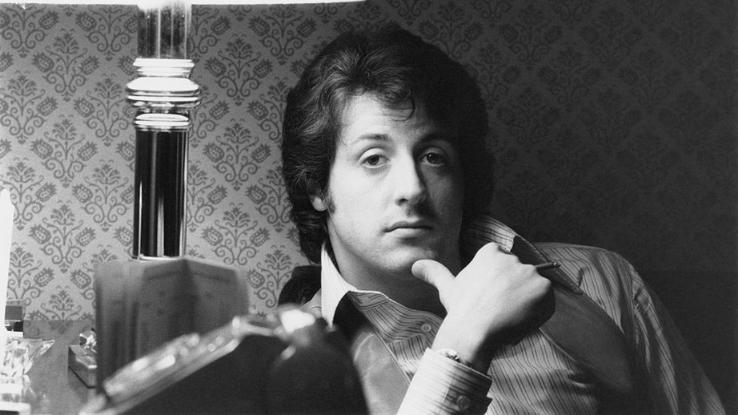 Although Robert De Niro ultimately portrayed one of Tarantino's most memorable roles, Sylvester Stallone was the first person asked to play the ex-con and gunrunner, Louis Gara. It wasn't the first time Sly turned Tarantino down. He also asked Stallone to play Stuntman Mike in the grindhouse recreation Death Proof.
Will Smith as "Django"
Jamie Foxx's first time working with Tarantino gave us the wonderfully entertaining and uncomfortable movie Django Unchained. The main character, Django, is a slave who is freed by a German bounty hunter, Dr. King Schultz. The film pays homage to the 1970's blaxploitation subgenre.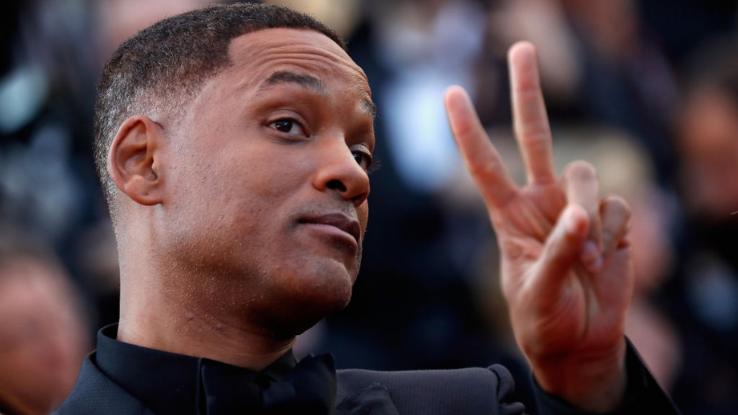 Close your eyes and imagine, if you will, Tarantino approaching another award-winning actor to play Django. The original frontrunner for the character was none other than Will Smith. Although he loved the story of a former slave rescuing his wife from a Southern plantation, Smith had different creative opinions about the story's direction.
Sacha Baron Cohen as "Scott Harmony"
Django Unchained suffered some setbacks and filming took much longer than planned. Some characters and scenes had to be cut out of the film. One of those original characters was a man named Scotty Harmony, who wins Django's wife, Broomhilda, when gambling. Harmony then loses the damsel in distress to DiCaprio's Calvin Candie.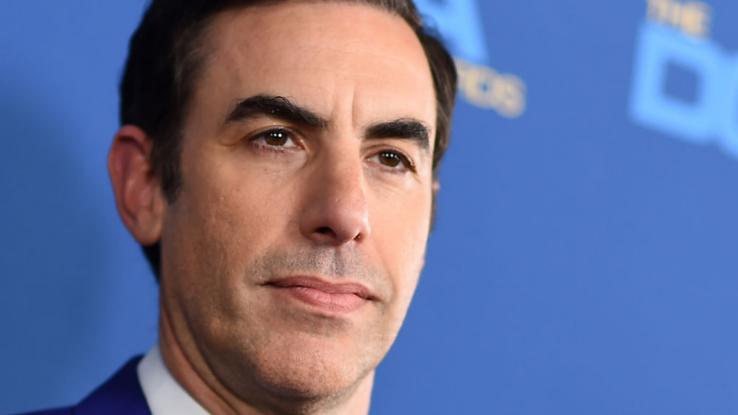 Sacha Baron Cohen was forced to choose between this role or Les Misérables, as it coincided with the editing schedule of The Dictator. "I'm sure Django is an incredible movie," Cohen said in an interview, "but it was essentially one scene."
Kevin Costner as "Ace Woody"
The original script of Django Unchained included a character named Ace Woody. The "sadistic slave-Mandingo trainer who works for Calvin Candie at his plantation, Candyland" was ultimately merged with another part — Billy Crash, played by Walton Goggins.
Tarantino pondered a couple of big names for the part of Ace Woody, and Kevin Costner was one of them. He was deep in negotiations for the role but was forced to pass due to scheduling conflicts. Now, we will never experience what it would have been like to have Kevin Costner dialogue in a Tarantino picture.
Kurt Russell as "Ace Woody"
After Kevin Costner backed out of Django Unchained, Tarantino turned to another seasoned actor as a replacement. Kurt Russell was initially cast as the slave trainer, Ace Woody. No reason was given for Russell leaving the project, and he later worked with the director in Death Proof and The Hateful Eight.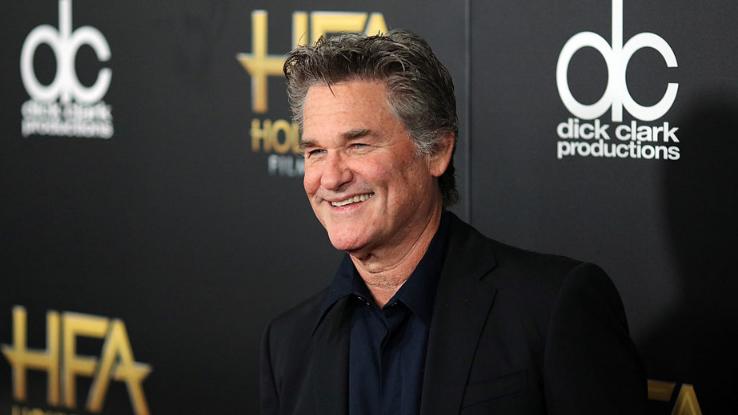 Already cast in the minor role of Billy Crash, Walton Goggins received some excellent news. Once Russell bailed on the film, the two parts were combined. Goggins wasn't oblivious to the incredible opportunity and said, "It was unbelievable, man… It was a chance of a lifetime."
Viggo Mortensen as "Ruthless Gang Leader"
Although it's unclear exactly which character it would have been, Viggo Mortensen was asked to play a "ruthless gang leader" in The Hateful Eight. Mortenson says he met with Quentin Tarantino about the part, but scheduling kept him from accepting the job.
The Lord of the Rings star admits he would have had a great time working with the director, whom he considers "really smart and funny." He also admitted to auditioning for two parts in Reservoir Dogs back in 1992. The actor had a blast reading with Harvey Keitel in a small office on the Fox lot.
Jennifer Lawrence as "Daisy Domergue"
Daisy Domergue, played by Jennifer Jason Leigh, appeared throughout the entire epic western The Hateful Eight. The foul-mouthed fugitive was the primary antagonist, who was being brought to justice by Kurt Russell's bounty hunting character, John Ruth. Originally, Tarantino had a much younger Jennifer in mind.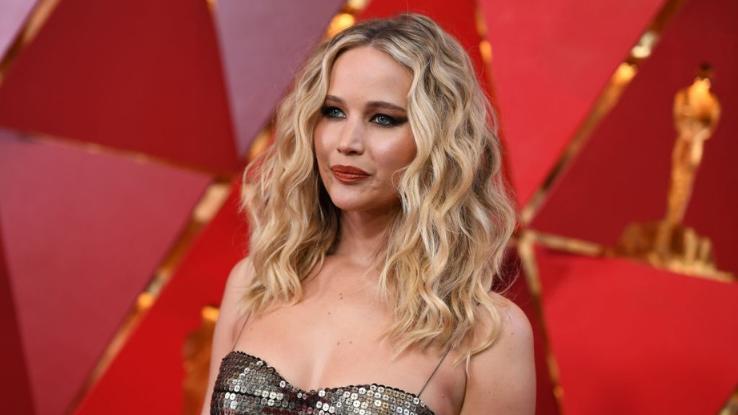 He is a huge fan of Jennifer Lawrence and met with her before filming. J-Law was filming Joy at the time and promoting The Hunger Games. "There was just no f—ing way in the world that she was available," he said. "She was just doing me a courtesy to see me, I think."
Matt Dillon as "Butch"
There's no denying which film put Quentin Tarantino on the map. Pulp Fiction gave the writer/director an Oscar for Best Original Screenplay — and a bucket-load of Hollywood respect. It's chock-full of memorable characters and lines, including Butch, the boxer paid to take a fall who fails to follow through, sparking the rage of the ruthless Marsellus Wallace.
It's difficult to imagine anyone other than Bruce Willis saving Wallace's life before claiming "Zed's dead" to his girlfriend. Willis, who was asked to play Vincent Vega, wanted the role of Butch. Before that, the role was almost promised to Matt Dillon, star of Wild Things and There's Something About Mary.
Mickey Rourke as "Butch"
Matt Dillon wasn't the only other actor Quentin Tarantino had in mind to play Butch in Pulp Fiction. Hollywood bad boy Mickey Rourke was also on his mind. It would have been perfect, considering Rourke had just begun a new career in boxing, the character's profession.
Mickey decided to focus on boxing and skip the movie, but he later regretted his decision. His comeback didn't happen for another decade. Rourke also turned Tarantino down in 2007 for the part of Stuntman Mike in Death Proof. The closest they came to working together was on Sin City but on different segments of the film.
Kurt Cobain as "Lance"
By far, the most intense scene in Pulp Fiction occurs when Uma Thurman's Mia Wallace overdoses. Vincent Vega drives her to his drug dealer's (Lance) house in a panic. The part is beautifully played by Eric Stoltz, who brings Mia back to life with a shot of adrenaline to the heart.
According to Courtney Love, her late husband and Nirvana frontman, Kurt Cobain, received multiple scripts. She says Quentin Tarantino had originally asked him to play the part of Lance. She asked, "You ever wonder why [Kurt] thanked Quentin on the back of In Utero?"
Courtney Love as "Jody"
Lance also had a wife, Jody, who was around when he revived Uma Thurman's character from an overdose in Pulp Fiction. Rosanna Arquette said it was a no-brainer to play the part, even for a small paycheck. She and Eric Stoltz were incredibly believable as a couple.
Courtney Love claims that Kurt Cobain was initially asked to play the part of Lance, and she also says she was approached to play the part of Jody alongside him. According to Daily Express, Tarantino denies ever offering the roles to either of them, so it's just a rumor for now.
Pam Grier as "Jody"
There's no doubt Quentin Tarantino has an affinity for Pam Grier. He referenced Grier in both Reservoir Dogs and True Romance before casting her as the lead in Jackie Brown. She even won a few awards for her role, including a Screen Actors Guild Award.
She showed up to read for the role of Jackie Brown, only to find posters of herself hanging in Tarantino's office. She had previously read for the part of Jody in Pulp Fiction, but the director felt audiences would not appreciate Eric Stoltz's treatment of her in the movie.
Johnny Depp as "Ringo"
The opening and ending scenes of Pulp Fiction are some of the most memorable. Tim Roth's British accent as Ringo (a.k.a. Pumpkin) pretty much sets the wild film in motion. He also closes the motion picture down with his superior talent. There's a good reason Tarantino always wants to work with him.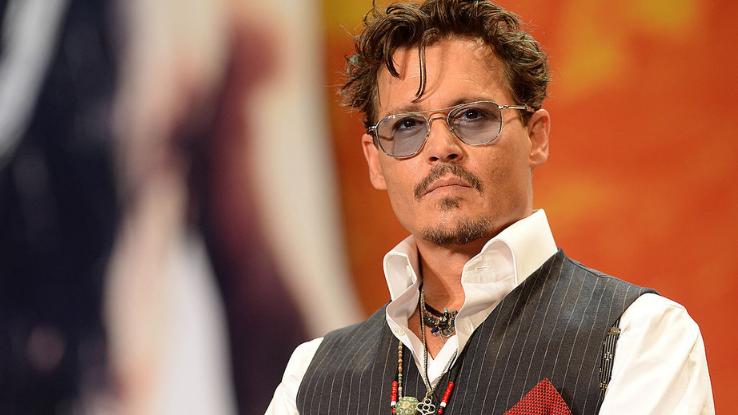 The head of TriStar Pictures did his best to put Christian Slater in Tim Roth's place as Ringo. He also had another actor in mind to banter with Amanda Plummer before their armed robbery — Johnny Depp. Apparently, it took a while to win him over to Roth's side.
Gary Oldman as "Jules Winnfield"
The original script for Pulp Fiction called for two of the main characters, Vincent Vega and Jules Winnfield, to be British. We're not sure if the "Royale with cheese" discussion would have been just as timeless with someone other than Samuel L. Jackson, though. Regardless, Tarantino always has a method to his madness.
Producers considered Academy Award Winner (finally!) Gary Oldman for the role of Jules at the outset. Imagine for a moment Oldman reciting the "bad mother f—-r" scene. TriStar executives also tried to push for Oldman to play the part of the drug dealer, Lance.
Paul Calderón as "Jules Winnfield"
Quentin Tarantino flipped the Pulp Fiction script to make Vincent and Jules white and black Americans instead of British. One person who read for the role of Jules Winnfield was actor Paul Calderón. He had an incredible audition and almost got the part.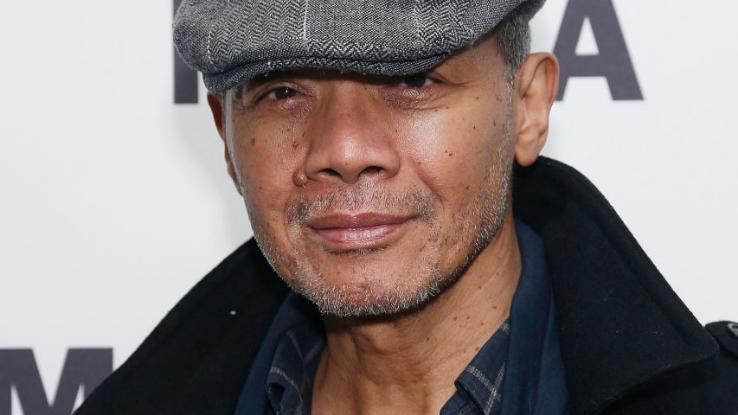 Impressed with his performance, Tarantino offered him the part of the bartender, Paul, who was known for his lines that rhymed. Later, Tarantino directed a film with three other filmmakers called Four Rooms, in which Calderón played a part in the film's final section entitled "The Man from Hollywood."
Sid Haig as "Marsellus Wallace"
A major plot point of Pulp Fiction centers around Marsellus Wallace and his briefcase. The underworld gangster needed to be played by a demonstrably tough actor. Ving Rhames was ultimately a great choice; however, he was not Quentin Tarantino's first choice.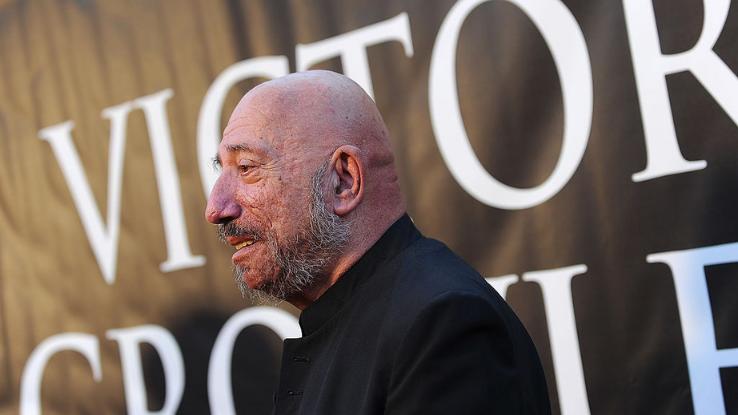 Wallace was originally going to be played by the late actor Sid Haig, from House of 1,000 Corpses and The Devil's Rejects. He is one of Tarantino's favorite performers. Of course, we wouldn't want either Ving Rhames or Sid Haig to throw us off a roof for massaging his wife's feet.
Rosanna Arquette as "Mia Wallace"
Casting for the role of Mia Wallace in Pulp Fiction was much more complicated than fans might think. Rosanna Arquette, who played Jody, the pierced wife of Vincent's drug dealer, was just excited to be in the film. Of course, she originally aimed for a much more significant role.
Arquette had previously read the script for Natural Born Killers, which was written by Tarantino. Had she gotten her way, she would have been on the receiving end of the needle as Mia Wallace. She was one of many actors brought in to read for the iconic character.
Kate Beckinsale as "Mia Wallace"
Pulp Fiction was released in 1994 and quickly assumed its rightful place on the American Film Institute's Top 100 list. Mia Wallace was such a memorable character, and casting her was one of the most challenging tasks for Quentin Tarantino and the other filmmakers.
Tarantino had not written the part specifically for Uma Thurman. Kate Beckinsale was one of the many performers to audition for the role, but Tarantino was forced to turn her down because she was only 19 years old at the time. That age was considered too young to play a believable Los Angeles gangster's wife.
Jennifer Aniston as "Mia Wallace"
The journey to find Mia Wallace continued throughout the pre-production process. Uma Thurman wasn't quite in the picture (pun intended) yet. Tarantino and casting directors Ronnie Yeskel and Gary Zuckerbrod had their work cut out for them. A couple of options had them looking to the small screen for possibilities.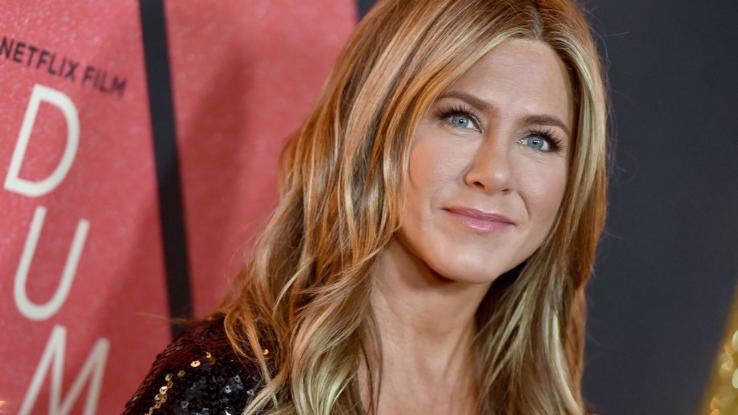 The first television star that Tarantino considered was too busy hanging out with a few of her friends at Central Perk. Just think — Jennifer Aniston could have been the face on the Pulp Fiction posters! Friends appeared on NBC the same year Pulp Fiction was released.
Julia Louis-Dreyfus as "Mia Wallace"
Casting Mia Wallace was becoming more difficult by the day. Quentin Tarantino had already considered Friends co-star Jennifer Aniston and many others for the role. He expanded his search throughout NBC studios and considered another actor from the biggest show on the network — and television altogether.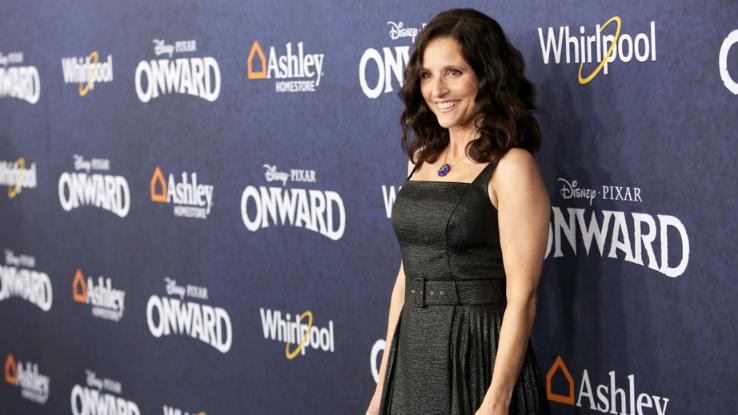 From the show about nothing, Seinfeld's Julia Louis-Dreyfus was a top choice to play the wife of Marsellus Wallace. Thank goodness it didn't take, because we can barely picture her dancing with John Travolta, let alone think about her overdosing on heroin. Pulp Fiction would have been a completely different flick with a syringe sticking out of Elaine's heart.
Michelle Pfeiffer as "Mia Wallace"
Before filmmakers found Pulp Fiction's Mia Wallace in Uma Thurman, they searched Hollywood for the right woman. Quentin Tarantino had been inspired by Tony Montana's wife, Elvira Hancock, in Scarface when he was writing the character. He believed Mia's looks and personality matched Elvira's.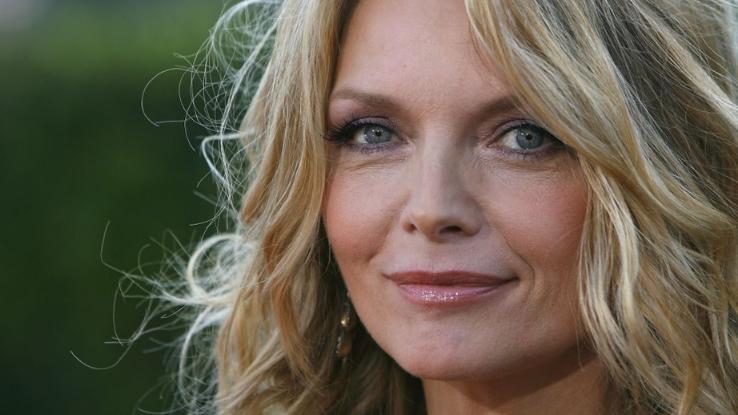 Elvira was a breakthrough role for Michelle Pfeiffer, and she had proven her ability to snort cocaine while out on a date with her husband's associate. Out of all the people who auditioned, Pfeiffer became Tarantino's top preference — until he met his perfect match in Uma Thurman.
Uma Thurman as "Honey Bunny"
Uma Thurman was the face of Pulp Fiction, prominently displayed on the movie poster and the soundtrack album cover. She received an Oscar nod for Best Actress in a Supporting Role. Her performance is breathtaking, and she deserves a mountain of credit for her acting prowess.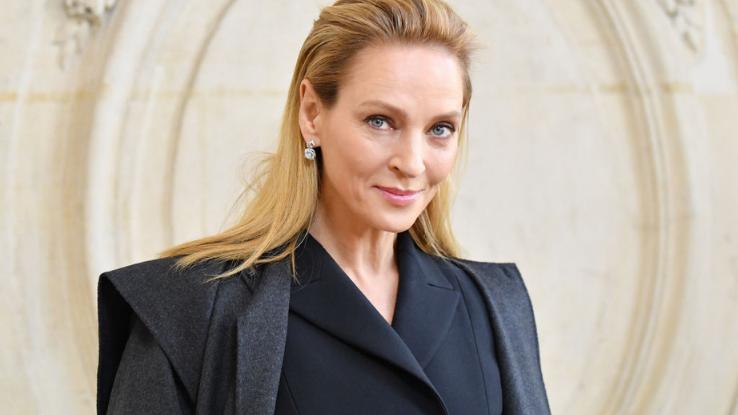 However, she originally read for the role of Yolanda (a.k.a. Honey Bunny). We can only imagine Uma finishing the line, "… and I'll execute every mother f——g last one of ya!" before Tarantino realized he had found his Mia Wallace. The film catapulted Uma Thurman into superstardom.
Michael Madsen as "Vincent Vega"
Michael Madsen and Quentin Tarantino have a storied history together. Madsen appeared in four films released in 1992, one of those being Quentin Tarantino's Reservoir Dogs. The scene where Mr. Blonde cuts off the ear of the kidnapped police officer is probably one of the most iconic in cinema history.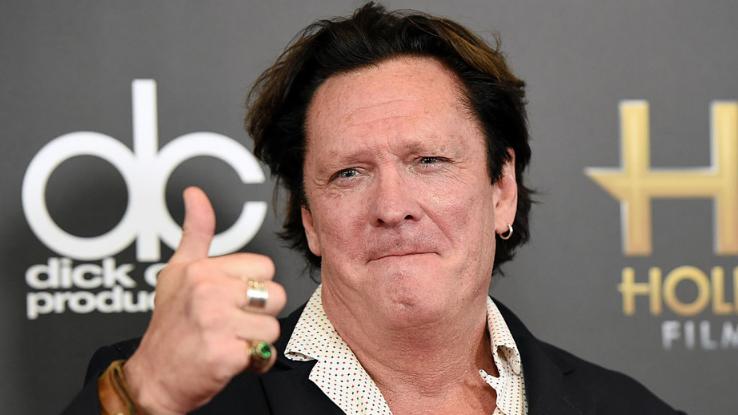 Tarantino initially offered Madsen the role of Vincent Vega in Pulp Fiction, but he turned it down. Madsen says he has no regrets about passing on the part of Vincent Vega. After all, Tarantino had another qualified actor in mind to play the soft-spoken thug.
Daniel Day-Lewis as "Vincent Vega"
Following Michael Madsen's decision to not take the part of Vincent Vega, Quentin Tarantino turned to another top-tier actor when casting one of the most important roles in Pulp Fiction. The disgraced former owner of Miramax, Harvey Weinstein, did not want John Travolta to play the part as long as Oscar-winner Daniel Day-Lewis was actively interested in the role.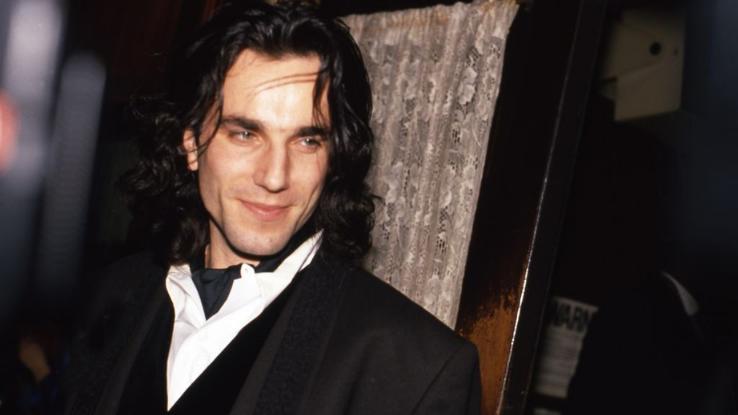 Despite pressure from Weinstein, Tarantino knew he had his man in Travolta. He even threatened to call off the whole project if Weinstein didn't agree. The most thankful person was undoubtedly Travolta. If he hadn't played the part of Vincent Vega, who knows where his dying career would have taken him.
Simon Pegg as "Archibald 'Archie' Hicox"
Inglourious Basterds was a supremely entertaining take on a serious topic. There's just something appealing about a covert unit of Jewish soldiers hunting down and scalping Nazis. Some members of The Basterds weren't Jewish, including Brad Pitt's Hugo Stiglitz and Michael Fassbender's Lieutenant Archibald "Archie" Hicox.
Before they offered Fassbender the role, Tarantino thought of another British actor to team up with The Basterds for Operation Kino. No one would have "pegged" comedic actor Simon Pegg for the part. He had a scheduling conflict (working with director Steven Spielberg, no less).
Adam Sandler as "The Bear Jew"
There are two extremely graphic, yet memorable, scenes in Inglourious Basterds that were given to actor/director Eli Roth. He plays Donny "The Bear Jew" Donowitz, who is known for using a baseball bat to smash the heads of Nazi commanders. He also had the opportunity to shoot a fictional Adolf Hitler in the face.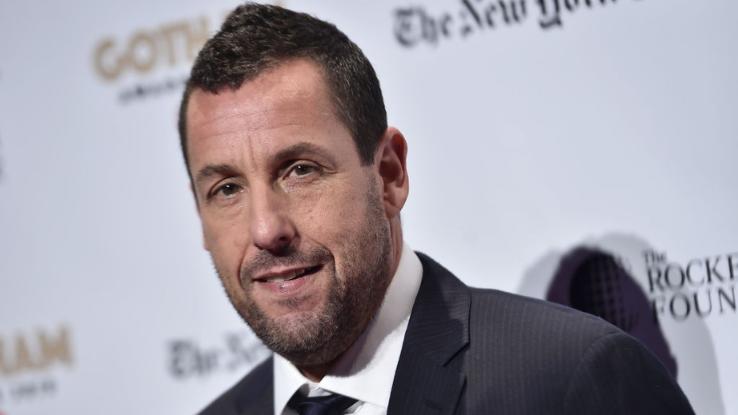 Tarantino almost bestowed those honors on another famous Jewish actor, Adam Sandler. That's right — Happy Gilmore was asked by Quentin Tarantino to say "so long, sucker" to Nazi skulls. Sandler had to turn the role down because he was busy with Funny People.
Quentin Tarantino as "Mr. Pink"
Tarantino wrote the scripts for both True Romance and Reservoir Dogs quite some time ago. He originally wanted to make Reservoir Dogs on 16mm film with a minimal budget for his directorial debut. The initial plan was to cast a few of his friends as the main characters.
Tarantino chose his longtime producer Lawrence Bender for the part of Nice Guy Eddie. He had also written himself in as Mr. Pink, which ended up being hilariously portrayed by Steve Buscemi. Tarantino settled for the much smaller role of Mr. Brown, who died unceremoniously soon after the heist.