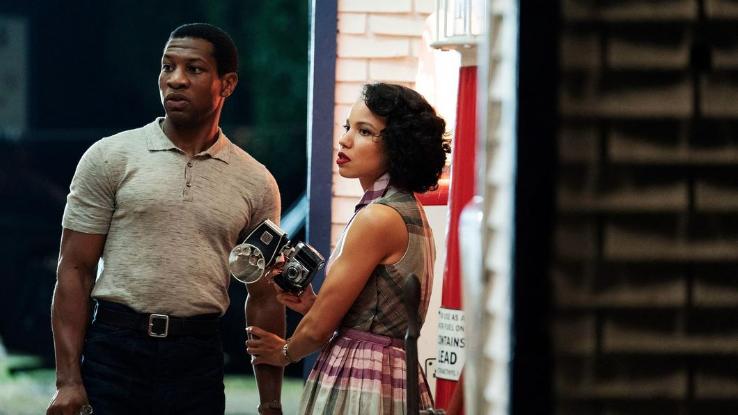 Editor's Note: we've also rounded up the 29 Most Anticipated TV Shows of 2022.
When you hang out with your pals over Zoom, it's only natural to ask what they've been up to. But, with social distancing guidelines still in full force, a common refrain has become "Netflix," modern-day shorthand for "I'm watching a lot of TV," whether those shows are actually on Netflix or not. After all, great TV shows offer some modicum of escape, humor or just good, old-fashioned, engrossing entertainment — something we desperately need during this increasingly apocalyptic year. All of this to say, 2020 has been a shockingly solid year for TV (and literally nothing else), but despite the wealth of hits, there are a few programs that tower above the rest. Here are our picks for the year's best scripted shows.
20. What We Do in the Shadows (Hulu/FX)
This mockumentary comedy-horror show was created by Jemaine Clement in 2019 and based off of Clement and Taika Waititi's hit 2014 film of the same name. Like the source material, the FX series follows the lives of vampire roommates, but, unlike the film, these vamps live on Staten Island, New York.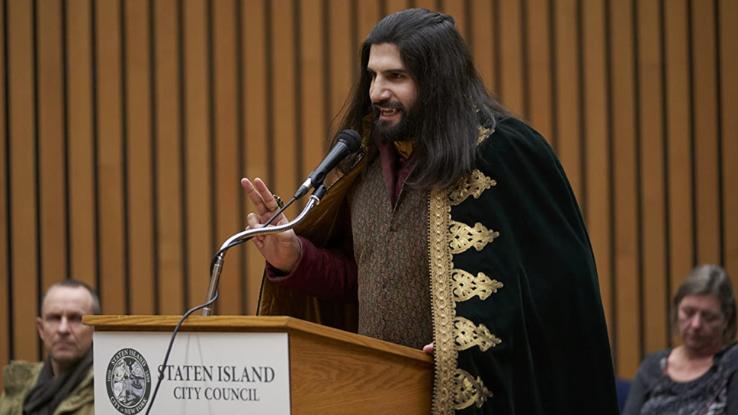 The vamps have to navigate the modern world and contend with other supernatural beings, so it's no surprise that hilarity ensues — often. In the wake of a successful second season, the show earned several Emmy nominations, including Outstanding Comedy Series. Please go watch What We Do in the Shadows — and just leave us to do our dark bidding on the internet!
19. The Mandalorian (Disney+)
We've said it (at least) once, and we'll say it (at least) once more: The Mandalorian is the #1 reason to have a Disney+ account. Sure, the streaming platform is a great way to entertain the young ones, and it's always fun to relive a childhood classic, Pixar tear-jerker or that off Touchstone picture, but, in terms of original content, The Mandalorian is it — it is the way, so to speak. For the uninitiated, The Mandalorian is Jon Favreau's Star Wars space Western, but, instead of following the Skywalker clan, the series focuses on "Mando," a lone gunfighter (Pedro Pascal) who roams the stars and takes up bounties.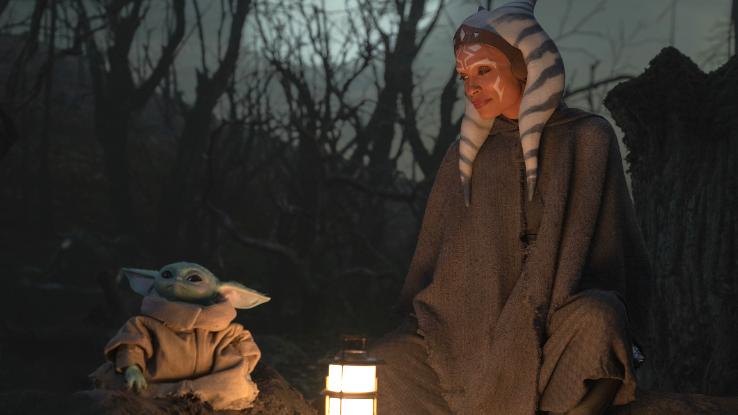 Made an orphan by the war in the original Star Wars films, Mando was raised by the mysterious Mandalorian people, who pride themselves on codes of conduct and flashy Beskar armor and helmets. Perhaps the most exciting aspect of this tale from "the galaxy far, far away" was the introduction of The Child — a.k.a. "Baby Yoda" a.k.a. Grogu a.ka. the most adorable Force-sensitive being in the galaxy. The first season was an incredibly well-made, thrilling journey, and the show's sophomore season doesn't disappoint. In fact, even more of Clone Wars and Rebels creator Dave Filoni's talent is on display — and, for the first time, Lucasfilm brought a live-action version of fan-loved ex-Jedi Ahsoka Tano (Rosario Dawson) on the screen.
18. Little Fires Everywhere (Hulu)
When Little Fires Everywhere debuted on Hulu at the beginning of the pandemic, it certainly filled the Big Little Lies niche — and not just because it co-starred Reese Witherspoon as an ignorant, wealthy white woman. Based on Celeste Ng's bestselling book of the same name, this suburban drama is set in the '90s in the seemingly picture-perfect town of Shaker Heights.
At its core Little Fires interrogates the nature of motherhood, namely through its two protagonists, Witherspoon's aforementioned character Elena, a small-town journalist who jumped into marriage and motherhood instead of pursuing a more "grandiose" career at The New York Times, and Emmy nominee Kerry Washington's Mia, a talented Black artist who, in running from her past, moves to Shaker Heights with her teenage daughter Pearl (Lexi Underwood). Soon enough, it becomes clear that every character has secrets — secrets that threaten to spill over and, ultimately, lead to a fiery climax.
17. Ramy (Hulu)
Recently, Ramy made waves by nabbing some well-deserved Emmy nominations, and we're hoping the awards-season spotlight helps more viewers find their way to show. For those who are unfamiliar, the show stars series creator and comedian Ramy Youssef as a first-generation, millennial American Muslim who is caught between "an Egyptian community that thinks life is a moral test, and a generation that thinks life has no consequences" (Deadline).
For his performance in the first season of the comedy-drama show, Youssef won a Golden Globe and, in the second season, Oscar winner Mahershala Ali joined the talented cast. "Ramy is a comedy, and it's a good one," Allison Shoemaker wrote in her review for RogerEbert.com. "But its clear priority is to have the jokes emerge from the characters being so carefully drawn, and from the worldview so frankly explored."
16. Vida (Starz)
In the pilot of Tanya Saracho's GLAAD Media Award-winning show, estranged Mexican-American sisters Emma (Mishel Prada) and Lyn (Melissa Barrera) return home to East Los Angeles after their mother dies. In taking over the family bar, the sisters explore grief, chosen family, gentrification and queer and Latinx identities. This year, Vida came to an end with its third season, which sees Emma and Lyn co-managing a now-successful bar.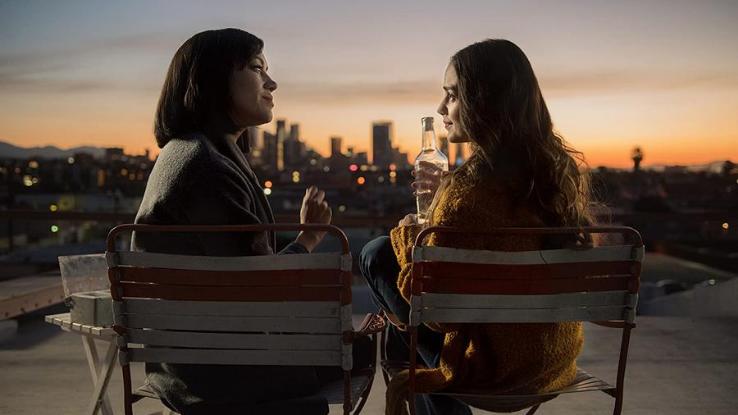 The sisters are still navigating protesters — and the difficulties that come with trying to run a business that celebrates their culture, while not exploiting it — and both are struggling in their romantic relationships to be enough (and fully themselves). While we could've watched this show for many more seasons, the third season did provide some closure — as well as an incredible queer Quinceañera-themed party and a compelling storyline for the always-charming Eddy (Ser Anzoategui).
15. Devs (Hulu/FX)
One of the best surprises to come out of Hulu's partnership with FX was the debut of the probing, slow-burn sci-fi drama Devs, which was written and directed by Ex Machina's (2014) Alex Garland. Devs tells the story of Lily Chan (Sonoya Mizuno), a young woman who investigates the mysterious goings on of tech company Amaya after her boyfriend dies on the Silicon Valley campus.
Forest, the head of quantum-computing company Amaya, is played convincingly by a slightly unsettling but wholly determined-to-a-fault Nick Offerman. His goal? We won't spoil it, but it does interrogate themes of free will and determinism. If you're looking for a disquieting, atmospheric dose of light sci-fi, this one is a must-watch.
14. The Crown (Netflix)
Without a doubt, one of Netflix's most highly anticipated 2020 releases was the fourth season of it's critically acclaimedThe Crown, a drama that traces the life of Queen Elizabeth II. While she was initially played by breakout star Claire Foy, the most recent seasons saw Olivia Colman in the role, giving a more-than-memorable performance in her final outing as the Queen. (Next season, Imelda Staunton will take the reins and… reign.)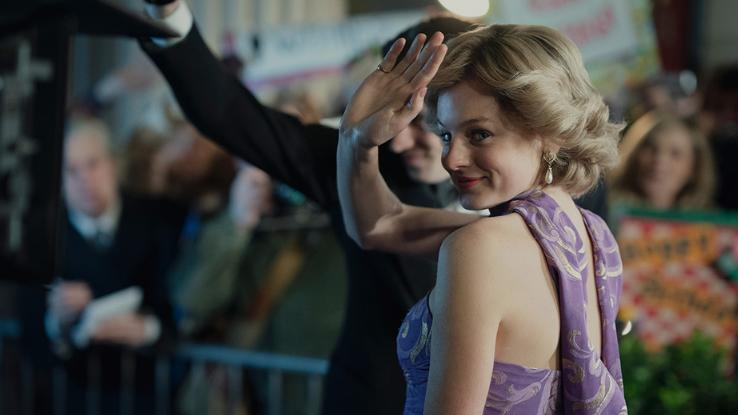 Aside from Colman's Emmy-worthy performance, The Crown's fourth season was elevated by the addition of two key figures: Diana, Princess of Wales (Emma Corrin) and Prime Minister Margaret Thatcher (Gillian Anderson). Both Corrin and Anderson captured their characters to a "T," and their dichotomous personas — Thatcher as one of the most-hated figures in British history and Diana as one of the most beloved — only helped to up the stakes, drama and intense monologuing for which the series is so beloved.
13. Betty (HBO Max)
Based on Crystal Moselle's film Skate Kitchen (2018), this teen comedy portrays a rag-tag group's efforts to stand out in the male-dominated New York skateboarding scene. Even though Betty's first season is just six episodes, it's one of HBO's — and the year's — best new shows, and we're thrilled to hear it's been renewed.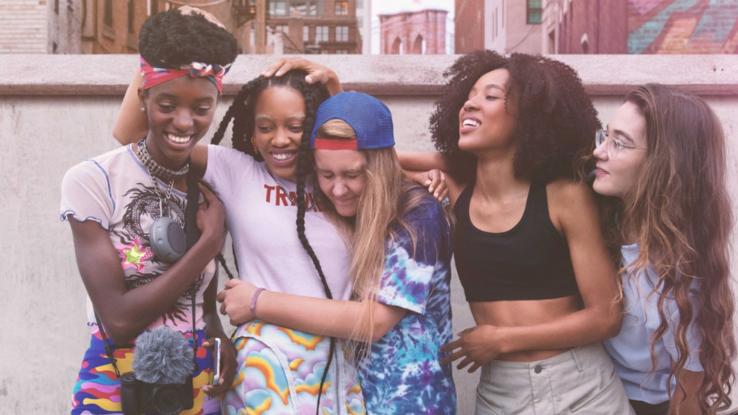 Reviewers at Vogue have praised Betty for its "naturalistic" depiction of the friendships between women, including queer women and women of color. The earnest, cool-without-trying ease that permeates the characters' relationships also adds to the show's overall charm and style. And, honestly, it's a joy just to watch the skateboarding sequences. "Betty isn't a show made to shatter glass ceilings," Niko Stratis wrote for Bitch Media, "so much as it is to empower those pushing against it."
12. Perry Mason (HBO Max)
Set in 1930s Los Angeles, this HBO reboot of the black-and-white TV classic stars Matthew Rhys as the titular P.I.-turned-lawyer — and, unlike the original iteration, he's a much grittier, less together Perry who's grappling with the fallout of his divorce as well as the trauma of surviving World War I.
With more than a little help from Della Street (Juliet Rylance), a queer law secretary who plans to take the bar exam, and Paul Drake (Chris Chalk), a Black beat cop, Perry defends a mother accused of having something to do with the gruesome murder of her infant son. A religious cult helmed by the enigmatic Sister Alice (Tatiana Maslany) also intersects with the case and adds to the overall unsettling atmosphere. Visually stunning and superbly acted, Perry Mason is a standout, well-paced murder mystery — and incredible summer television.
11. Mrs. America (Hulu/FX)
This nine-part historical drama received widespread acclaim when it premiered and, more recently, it received a whopping ten Emmy nominations. For those who are unfamiliar with Mrs. America, it tells the story of the 1970s movement to pass the Equal Rights Amendment (ERA) and the conservative backlash that arose as a result.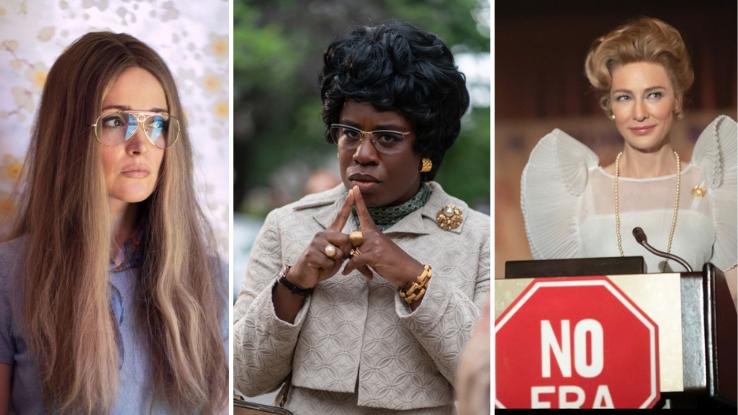 That backlash was helmed by ultra-conservative (and ultra-hypocrite) Phyllis Schlafly (Cate Blanchett), a woman who doesn't believe in equal rights for women, but, in her own life, strives to take the bar exam. (A contradiction, no?) The opposition is, of course, led by some of history's feminist heavy-hitters, including Gloria Steinem (Rose Byrne), Shirley Chisholm (Uzo Aduba), Bella Abzug (Margo Martindale) and Betty Friedan (Tracey Ullman). Both a visual treat and an acting masterclass, Mrs. America is one heck of a polished miniseries.
10. The Baby-Sitters Club (Netflix)
While The Baby-Sitters Club seems synonymous with the '90s, this modern update of Ann M. Martin's beloved books feels like the definitive version of the stories. High praise, right? Well, this Netflix original earns it. Instead of going for the over-the-top wink-at-the-camera-feminism schtick (we're looking at you, The Chilling Adventures of Sabrina), Baby-Sitters Club feels empowering and unabashedly feminist simply because it is — it lets its characters own who they are and stand up for what they believe in, and we can't get enough of it.
Writing for The Washington Post, Hank Stuever notes that the show boasts a "remarkably talented cast of young actresses" and it's those stellar performances, combined with the fact that you don't see the writers' hands on-screen, that gives the show such a charming, genuine vibe. "[The Baby-Sitters Club is] not only warm and effervescent, [but] downright among the best shows [Netflix] has produced to date," The Hollywood Reporter's Robyn Bahr writes — and we wholeheartedly agree.
9. Lovecraft Country (HBO Max)
Based on the novel of the same name by Matt Ruff, HBO's Lovecraft Country was developed by Misha Green, executive producer of the historical drama Underground. It's also produced by some big-name filmmakers, including Get Out's Jordan Peele. The series centers on Atticus Freeman (Jonathan Majors), a young Black man who returns home after he receives a strange letter from his missing father.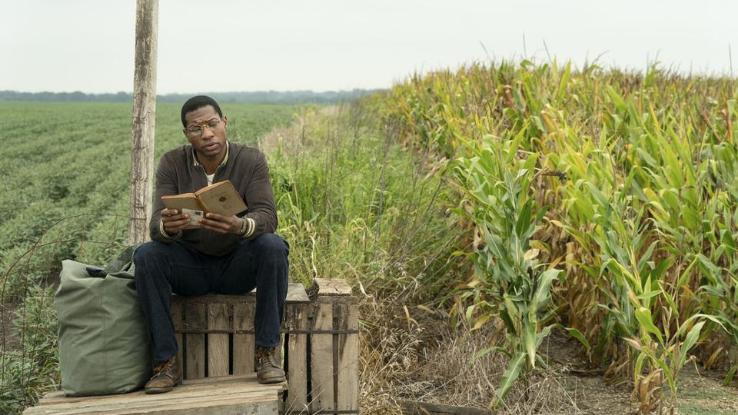 Joined by Leti Lewis (Jurnee Smollett) and his uncle George (Courtney B. Vance), Atticus journeys across 1950s Jim Crow America to the town of Ardham, the place notoriously racist horror writer H.P. Lovecraft allegedly based the location of his fictional tales on. "Like Get Out, this series shows that the experience of being Black in this country is far more terrifying than any creature the creators could think up," Lawrence Ware writes for Slate. "And using horror and fantasy as a medium through which they examine this reality is what elevates a good show into something that has the potential to be great."
8. Mythic Quest (Apple TV+)
Although Apple TV+ doesn't have as much original content as its competitors, the shows, documentaries and movies it does boast are often of a pretty high caliber. While series stacked with big-name stars, like The Morning Show, dominated the Apple TV+ chatter for awhile, we're most excited by the smaller shows, like last year's laugh-out-loud Dickinson, which puts a The Favourite-esque spin on the famed American poet, and, of course, Mythic Quest: Raven's Banquet.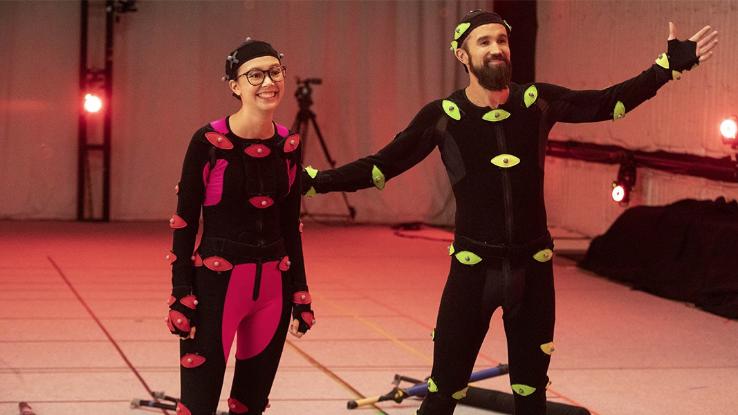 Mythic Quest debuted its inaugural season earlier this year — and, as a bonus, gave us the best filmed-at-home quarantine episode of all time. (We're not exaggerating.) So, what is it? Well, Mythic Quest takes that tried-and-true workplace comedy formula and situates it in the world of video games, following the team behind the titular MMORPG — think World of Warcraft — as they struggle to release the popular game's first big expansion. At the center of the in-game and workplace drama are the developer's creative director Ian Grimm (Rob McElhenney) and lead engineer Poppy Li (Charlotte Nicado). Gamers will love the topical, in-joke moments, but you don't need to be in the know to fall in love with this charming comedy.
7. The Queen's Gambit (Netflix)
Recently, The Queen's Gambit made streaming history, becoming Netflix's biggest limited scripted series ever. In fact, in the show's first 28 days, 62 million households tuned in, making it the #1 show in a whopping 63 countries. Part of that success rests squarely on the shoulders of the show's charismatic star, the ever-talented Anya Taylor-Joy, who made a name for herself in Hollywood with films like The Witch (2015), Split (2016) and Emma. (2020). Now, her popular series has garnered glowing reviews and increased the sale of chess sets by 87% in the United States.
Set during the Cold War era, this period piece follows Beth Harmon (Taylor-Joy), an orphaned chess prodigy who hopes to become the greatest player in the world. In addition to facing down competitors, Beth must also confront her drug addiction and alcohol dependency. Although it may seem to follow all the classic coming-of-age story beats at first glance, The Queen's Gambit feels fresh — and it certainly makes chess an edge-of-your-seat excitement.
6. She-Ra and the Princesses of Power (Netflix)
Created by Eisner Award-winning comic writer/artist Noelle Stevenson, She-Ra and the Princesses of Power is a reboot of the 1985 series She-Ra: Princess of Power — a spinoff of He-Man and the Masters of the Universe. The series' protagonist is Adora, a teenager who trained alongside her gal pal Catra under Lord Hordak in the evil Horde army. This year, the show came to an end after five incredible seasons.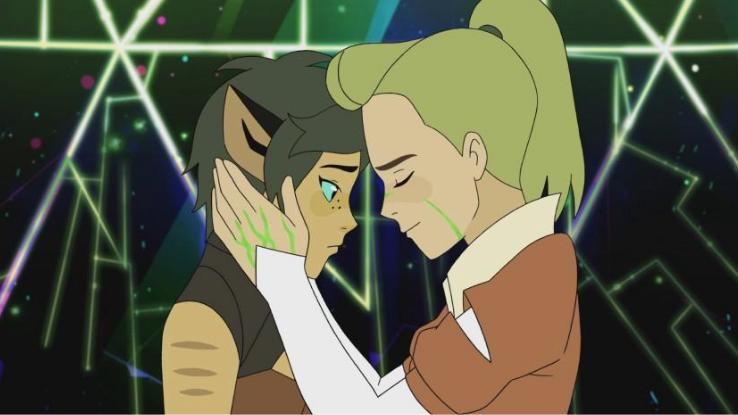 In the pilot, Adora gains the power to turn herself into the show's titular heroine and, together with a group of other magical princesses, vows to defeat Hordak. The Emmy- and GLAAD Media Award-nominated show has been praised for taking on difficult topics, such as the complex best friend-turned-archenemy relationship between Adora and Catra. With a diverse cast and a great mix of action, humor and feels, She-Ra is an epic romp you won't want to miss. Also, the finale is a landmark in terms of queer representation — don't miss it!
5. Insecure (HBO Max)
Partly based on star and co-creator Issa Rae's acclaimed web series Awkward Black Girl, comedy-drama Insecure has been one of HBO's top shows for years — and for good reason. Most recently, Insecure nabbed an impressive eight Primetime Emmy Award nominations, including one for Outstanding Comedy Series.
Since its first season, the show has been anchored by Issa (Rae) and Molly (Yvonne Orji), two best friends who have seen each other through it all since their college years. In the most recent season, Molly and Issa weather a falling-out that, as a friendship study, really resonated with critics and audiences. Of Insecure, Vulture critic Angelica Jade Bastién writes, "It's the kind of show you slip into like a warm bath, as its aesthetic, narrative, and sonic prowess work to create a series that is wildly engaging even when it frustrates occasionally."
4. Schitt's Creek (Pop TV)
Canadian sitcom Schitt's Creek was created by two of its stars, three-time Emmy winner Dan and his Emmy-winning dad, Eugene Levy, which is something you probably know, unless you've been living under a rock. After becoming a hit in its home-and-native-land, the show took the (streaming) world by storm, introducing viewers to the once-wealthy Rose family, who are forced to move to Schitt's Creek — a town they once purchased as a joke — when they lose their money.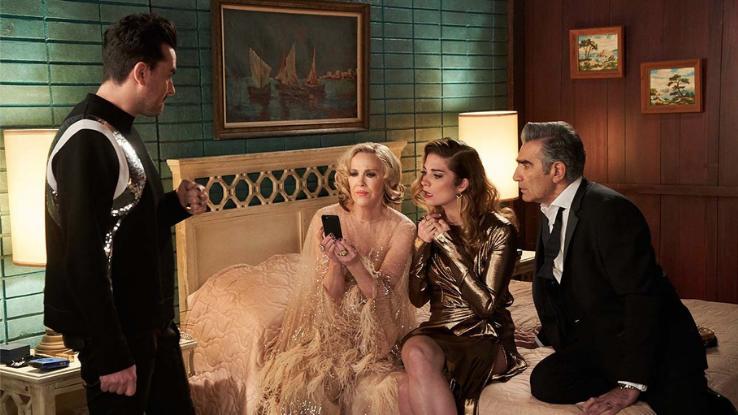 Forced to live in adjoining motel rooms, Johnny (Eugene Levy) and Moira (Catherine O'Hara), and their adult kids David (Dan Levy) and Alexis (Annie Murphy), have to learn how to live within their means. The characters not only have what it takes to make us laugh, but they infuse the show with heart as well. Not in a cheesy way, but in a way that feels real. In the same way said characters relish one another, we relish their company too. With 18 Canadian Screen Awards to its name and several Emmy wins in its final season, Schitt's Creek is nothing to laugh at. Well, it is, but you know what we mean, David.
3. Dead to Me (Netflix)
Created by Liz Feldman, this dark comedy made waves with its gripping first season, thanks in large part to the chemistry between co-leads Christina Applegate and Linda Cardellini, who play two grieving women who end up bonding during a group therapy session. Over the course of the first season's twists and turns, we learn that Judy (Cardellini) has a preexisting connection to Jen (Applegate) that she isn't being all that forthright about — and it's these continual surprises that keep you hooked.
Dead to Me's second season sees the two women teaming up in the premiere to hide a dead body — and the secrets only build and build from there. Judy has a penchant for telling the truth, even when it's detrimental, whereas Jen is a fan of keeping things pent up. The combination can be brutal, but it'll keep you on the edge of your seat. Part pulp, part visceral examination of how grief shapes and bonds us, there's nothing else quite like Dead to Me.
2. P-Valley (Starz)
Created by playwright and activist Katori Hall, P-Valley follows the lives of several folks who work at Pynk, a fictional Mississippi Delta-based strip club. Called a "lyrical piece of neo-noir" by review aggregator Rotten Tomatoes, the Starz hit's first season was directed entirely by women — and it was such a hit that the network renewed it just two weeks after its premiere.
With a Southern Gothic vibe, big performances and dialogue that feels poetic, you can clearly feel Hall's playwright roots here, and that's partly why P-Valley stands out. "[The show] is a drama that uses sex and titillation to spice a deeper story," NPR's Eric Deggans writes, "[thus] presenting the kinds of characters rarely seen in an hourlong high-quality drama on subscription cable."
1. I May Destroy You (HBO Max)
Michaela Coel's sophomore show I May Destroy You centers on millennial icon Arabella, a Twitter-star-turned-novelist who, while struggling to meet a writing deadline, meets some friends at a bar — only to wake up in the morning without a complete picture of the night before. As Arabella investigates what happened, she realizes she was sexually assaulted.
Based on Coel's own sexual assault, which occurred while she was working on her first show Chewing Gum, I May Destroy You untangles the protagonist's trauma, all while bravely pushing boundaries in terms of both content and structure. The Boston Globe's Matthew Gilbert calls it "a groundbreaking model of how to honor the complexities of sexual trauma on TV without succumbing to lecture or exploitation." Needless to say, Coel has solidified herself as one of television's most talented and innovative storytellers.
Honorable Mentions
We couldn't help but include a few more recommendations. You know, just in case you need more television to watch.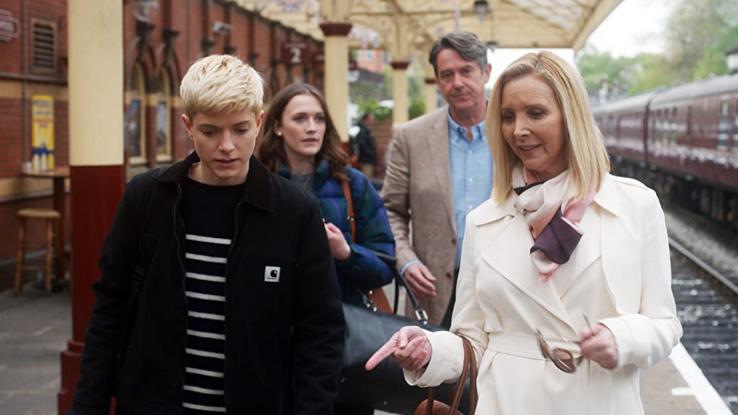 Add these to your queue, too:
Comedies & Dramadies: Love, Victor (Hulu); The Great (Hulu); Never Have I Ever (Netflix); One Day at a Time (PopTV); Sex Education (Netflix); Harley Quinn (HBO Max/DC Universe); Feel Good (Netflix); and High Fidelity (Hulu).
Thrillers: Snowpiercer (Hulu); Giri/Haji (Netflix); Killing Eve (BBC); and Hightown (Starz).
Sci-Fi/Fantasy: The Umbrella Academy (Netflix); Picard (CBS All Access); and Kipo and the Age of the Wonderbeasts (Netflix).
Dramas: Unorthodox (Netflix) and Hunters (Amazon Prime Video).