This month, Disney+ is all about Marvel's WandaVision, a show that The Atlantic described as "a superhero series remixed as a sitcom, by way of Twilight Zone." Although WandaVision is offbeat — and a very different approach to superhero storytelling than we're used to seeing — it still has that big-name appeal. That's the case with a lot of Disney content, of course, but the company's streaming platform does have a few hidden gems — or cult classics you just never got to — up its figurative sleeves.
Not sure where to start? From the underrated animated classic Treasure Planet to one of David Lynch's most praised films, here are some of our must-watch favorites on Disney+ that you probably haven't seen.
The Rocketeer (1991)
Before Iron Man soared onto the silver screen in 2008, there was The Rocketeer. The Art Deco design stems from the fact that it's a period piece set in Los Angeles of the late 1930s, and the film certainly embraces that pulp, adventure-story feel. Instead of building his tech in a cave, however, stunt airplane pilot Cliff Secord (Billy Campbell) stumbles upon a rocket-powered jetpack and takes it for a spin. With incredible stop-motion animation sequences, Rocketeer holds up in that charming, nostalgia-fueled way.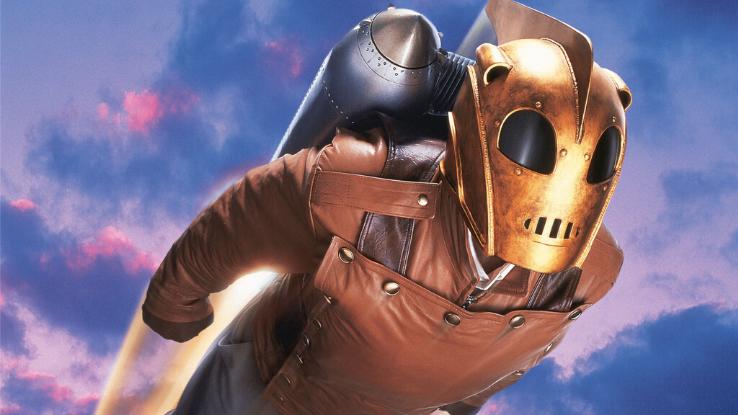 Queen of Katwe (2016)
Have a chess-shaped hole you need to fill after finishing The Queen's Gambit? We've got just the film to help. Adapted from an ESPN magazine article and book by Tim Crothers, Queen of Katwe depicts the life of Phiona Mutesi (Madina Nalwanga), a Black girl who lives in Kampala, Uganda's capital, and who eventually becomes a Woman Candidate Master after winning at the World Chess Olympiads. Writing for Vox, Alissa Wilkinson notes that the Disney sports film is "the exact opposite of a white savior movie — but that's not the only reason it's great."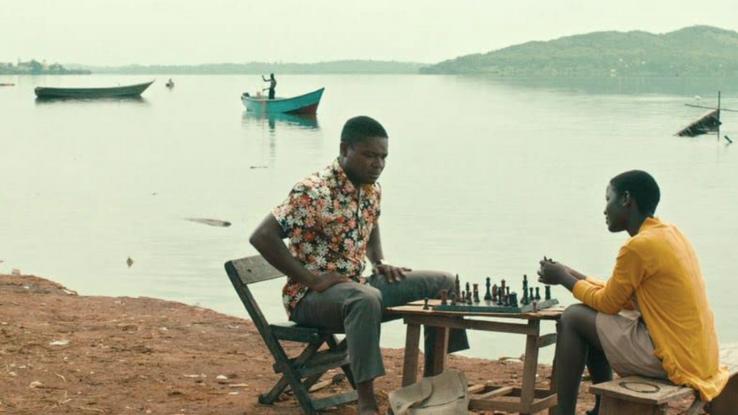 Mickey Mouse (2013 – 2019)
Many know Mickey Mouse as the mascot for Disney, but younger fans might not be familiar with his shorts. Mickey starred in dozens upon dozens of animated shorts in the 1920s and 1930s. The mouse made sporadic appearances in multiple shorts throughout the next several decades, like House of Mouse from 2001 to 2003. The Mickey Mouse shorts that aired from 2013 to 2019 were a return to form for Disney's icon. Now, Mickey's newest adventures are available on Disney+.
Treasure Planet (2002)
This sci-fi action-adventure film is probably one of the best — and most severely underrated — adaptations of Robert Louis Stevenson's beloved book Treasure Island. The twist here, however, is that all the buccaneers are sailing the stars, not the seas, and that buried treasure isn't leagues away, but planets away. Best of all? Treasure Planet blends beautiful 2D animation with (at the time) state-of-the-art computer-generated 3D animation and environments, creating an immersive, steampunk-inspired world to dive into.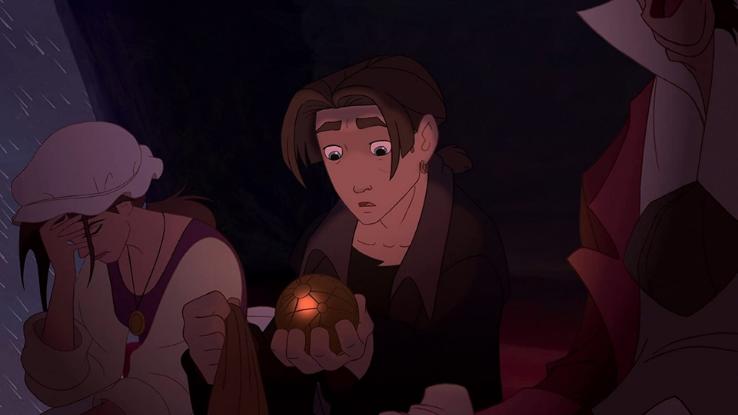 James and the Giant Peach (1996)
This musical fantasy film is based on Roald Dahl's 1961 novel of the same name and produced by Disney fan-favorite Tim Burton. In traditional Burton fashion, the film leans heavily on beautiful stop-motion animation — though it does have its live-action sequences too. For those unfamiliar with the tale, it follows an orphan named James, whose domineering aunts exploit an overgrown peach on their property as a tourist attraction. One night, James climbs into the peach and meets a caring cast of anthropomorphic insects who decide to help the boy escape to New York City.
Candleshoe (1977)
"Laced with larceny and loaded with laughter," Candleshoe is a quintessential 1970s live-action Disney film. Best of all, it stars a young Jodie Foster — and it marks EGOT-winner Helen Hayes' final film role. So, what's Candleshoe about? Well, when a con artist believes that a lost treasure is hidden on the titular English country estate, he recruits street-smart foster child Casey (Foster) to pose as the estate's owner's long-lost granddaughter. Sure, it's a little bizarre, but it's not as weird as some of these old Disney films get.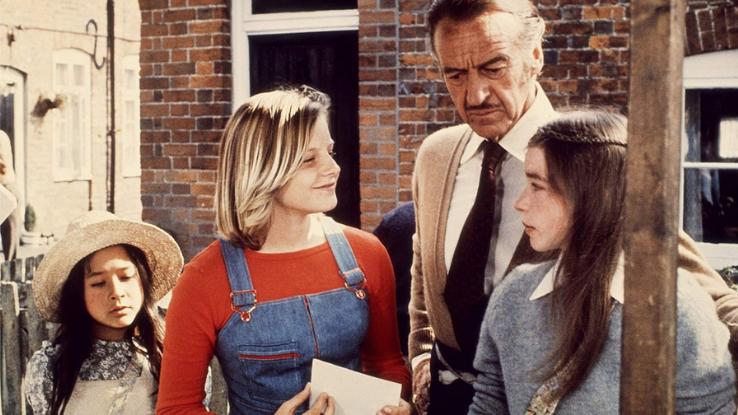 Muppet Treasure Island (1996)
What can we say? Apparently, we're fans of Treasure Island's swashbuckling adventure — but only when it's adapted into a sci-fi epic or a Muppet-filled romp. In the '90s, Muppet Treasure Island — and all of its catchy tunes — was a big hit, but it might not be as notorious as the gang's other outings, like The Great Muppet Caper (1981) or The Muppets Take Manhattan (1984). Featuring a fun performance from Tim Curry and typically clever writing, you're sure to have more than a few laughs with this one.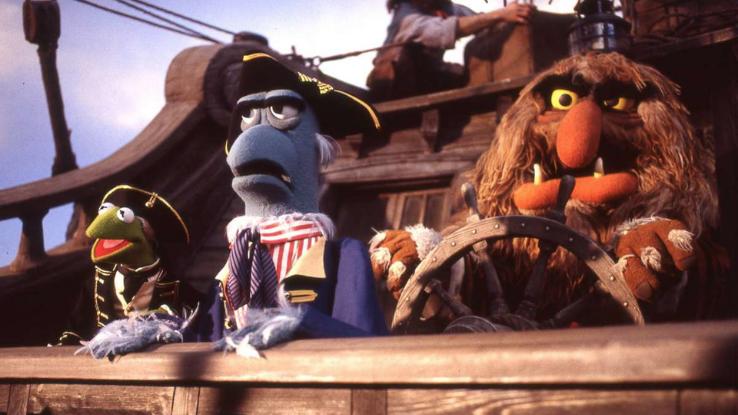 The Straight Story (1999)
While you won't be able to watch Mulholland Drive (2001) or Twin Peaks on Disney+ — at least not yet — you can still tune into one of David Lynch's most well-reviewed films, The Straight Story. For those who don't know, the film tells the story of Alvin Straight and his real-life 1994 journey from Iowa to Wisconsin — a journey he embarked on with the help of his trusty John Deere tractor. The Straight Story is more Hemingway-esque than Lynchian, but it did receive a coveted Palme d'Or nomination at Cannes. And while this biographical road drama is light on the surrealism, it does feature a score by longtime Lynch collaborator Angelo Badalamenti.
Gravity Falls (2012 – 2016)
Gravity Falls was a short but sweet animated series created by Alex Hirsch. Witty writing, engrossing characters, and captivating storylines cemented this show's legendary status. Viewers of all ages tuned in regularly when this series premiered on the Disney Channel. The show migrated to Disney XD for its second and final season, but that shift didn't seem to bother the international, inter-generational Gravity Falls fanbase. The entire series is now on Disney+ to watch at your leisure.
Adventures in Babysitting (1987)
Adventures in Babysitting marks Chris Columbus' directorial debut and features performances from folks like Elisabeth Shue, Anthony Rapp and Bradley Whitford. These aren't your typical Babysitters Club-style shenanigans: Here, Chris (Shue) takes on a last-minute babysitting job when her boyfriend stands her up. Eager for a dull, TV-filled night, Chris soon finds herself — and the Anderson kids — in downtown Chicago with the aim of rescuing her friend Brenda. But the city has other plans.
Atlantis: The Lost Empire (2001)
If you're still looking for more sci-fi content, Atlantis: The Lost Empire, Disney's first animated sci-fi film, will likely scratch that itch. Set in 1914, the film follows the awkward-yet-passionate academic Milo Thatch (Michael J. Fox), who ends up in possession of a mysterious book that he believes holds the key to finding the lost city of Atlantis. Joined by an eclectic cast of characters — some more devious than others — Milo embarks upon an epic expedition that's filled with beautiful animation, the voice talents of folks like Cree Summer and Leonard Nimoy and the music of James Newton Howard.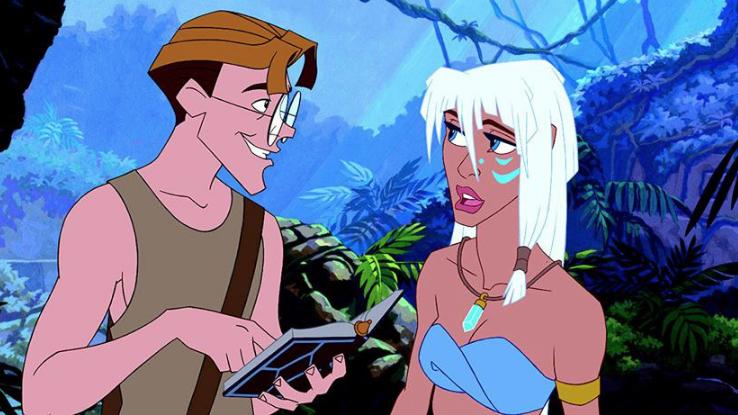 Newsies: The Broadway Musical (2017)
If you've finally gotten your Hamilton (2020) fix but still want some fun musical content, tune into Newsies. Back in 1992, a Christian Bale-helmed film told a story inspired by the real-life Newsboys Strike of 1899 in New York City — and then that story of a story was adapted for the stage. With music by Alan Menken and lyrics by Jack Feldman, this musical was a hit on Broadway thanks to its catchy, show-stopping tunes; incredible, old-school choreography; and endless charm. Let's just say it's sure to be a hit on the small screen too.
X-Men: Evolution (2000-2003)
One of the most exciting developments for Marvel fans has been the recent Disney-Fox merger, a move that will finally bring some of Marvel's most-beloved properties, like the X-Men, into the MCU fold. While you might've dug into some of the X-Men films already, we recommend marathoning one of the franchise's most fun (and semi-under-the-radar) iterations, X-Men: Evolution. This young adult-style show reimagines most of the X-Men as teenagers, contending with the drama of high school and their growing mutant powers.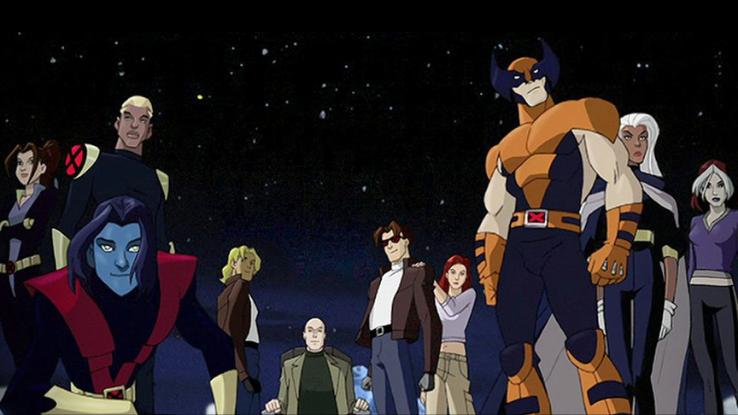 Return to Oz (1985)
When it came out, Return to Oz earned an Oscar nomination for Best Visual Effects, but it also earned a reputation for being, well, kind of horrifying. Yes, it's made for kids, but this unofficial sequel to the Judy Garland-helmed MGM classic The Wizard of Oz (1939) is certainly darker. Much darker. Based on L. Frank Baum's Oz novels, this film sees Dorothy returning to the Land of Oz only to find it utterly abandoned and dystopian. With the help of Tik-Tok (a robotic soldier, not the app), Jack Pumpkinhead, Princess Ozma and others, Dorothy seeks to restore Oz and dethrone the Nome King in this cult classic.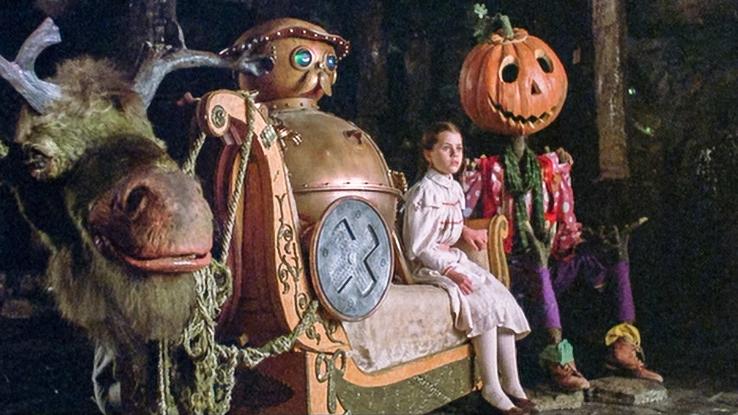 Bedknobs and Broomsticks (1971)
Based on several of English children's author Mary Norton's books, Bedknobs and Broomsticks notably combines live-action actors and sets with larger-than-life animated characters. As you might know, Disney has a habit of taking beloved older actresses and giving them the iconic witchy roles they deserve: There's Debbie Reynolds in Halloweentown (1998), Bette Midler in Hocus Pocus (1993) and Bette Davis in The Watcher in the Woods (1980). And this five-time Oscar-nominated film does its due diligence here by casting Angela Lansbury as a reclusive yet caring witch.
The Emperor's New Groove (2000)
Featuring the voice talents of David Spade, John Goodman, Patrick Warburton and Eartha Kitt, this fan-favorite comedy tells the story of a young, selfish Incan emperor named Kuzco (Spade). When Kuzco's ex-advisor Yzma (Kitt) and her muscle Kronk (Warburton) try to poison the emperor, things go awry — and, instead, Kuzco is transformed into a llama. This turn of events sees Kuzco teaming up with a village leader (Goodman) — but will the self-centered leader have a real change of heart?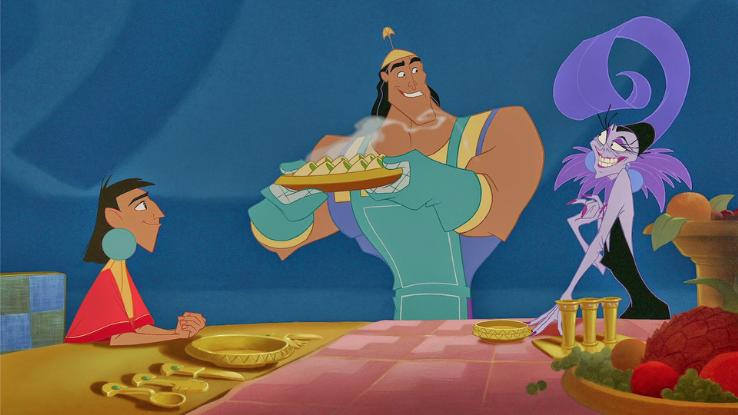 Jane (2017)
One of the most under-hyped aspects of Disney+ is its team-up with National Geographic. And, if you're a documentary fan, we can't recommend Jane enough. The biographical film follows primatologist, ethologist and anthropologist Jane Goodall as she navigates these male-dominated fields and, through her invaluable chimpanzee research, transforms how we understand the world around us — all while establishing an indelible legacy.