At the beginning of the COVID-19 pandemic, many of us thought things would "return to normal" by the summer. However, it's become clear that August, like June and July before it, will be lacking in all the typical seasonal activities — vacations to far-off places, crowded beach days, new movies at the theater and backyard BBQs, just to name a few. Instead, we'll still be spending more time with at-home entertainment. Overwhelmed by your options or running out of them? That's where we come in.
Netflix & Chill the Summer Months Away with "Project Power," "Lucifer" and More
Of all the streaming platforms, Netflix definitely has the most offerings, especially when it comes to original content. With nearly 60 original titles hitting the platform in July, it's clear that the streaming giant plans ahead — something that's going to give it an edge over its competitors in the coming months.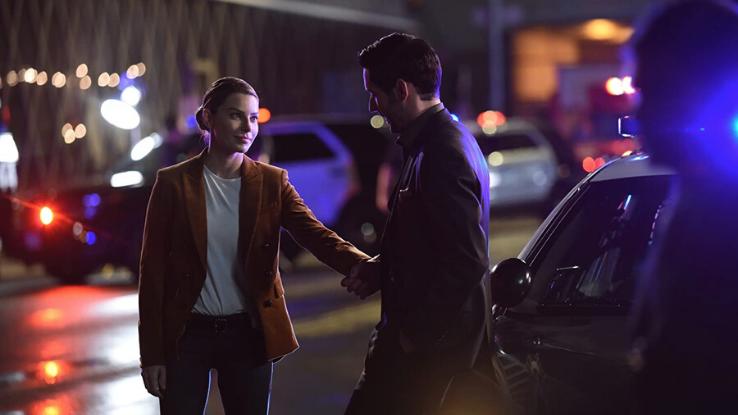 Aug 1: Netflix kicks off August with My Perfect Landing (Season 1), a Canadian family series about a family of gymnasts, and Super Monsters: The New Class (2020), a new special in the popular series for preschoolers.
Aug 2: Although it's not a Netflix original, Pick of the Litter (2018) — a documentary about puppies' journeys to becoming guide dogs — is a must-watch hit.
Aug 4: Mystery Lab (Season 1), a Portuguese educational series, debuts along with standup special Sam Jay: 3 in the Morning (2020).
Aug 5: Anelka: Misunderstood (2020) is a documentary about the controversial French footballer.
Aug 6: Season 4 of the hit anime series The Seven Deadly Sins releases along with the third and final season of The Rain, a post-apocalyptic Danish series.
Aug 7: Berlin, Berlin: Lolle on the Run (2020), the movie sequel to the popular German TV series of the same name, joins the third and final season of High Seas (Alta Mar), an epic Spanish mystery period-drama; the third season of the drama-fueled reality (and realty) series Selling Sunset; the animated spin-off The Magic School Bus Rides Again: Kids in Space (2020); season two of Australian/New Zealand co-production kids' series The New Legends of Monkey; the last entry in Guillermo Del Toro's animated series Wizards: Tales of Arcadia; the debut of Jim Henson Company's latest music-filled series, Word Party Songs; and Work It (2020), a teen dance comedy starring Sabrina Carpenter.
Aug 10: The Big Show Show is a one-off special for the wrestling show (show).
Aug 11: Rob Schneider's standup special Asian Momma, Mexican Kids (2020) debuts.
Aug 12: Gunjan Saxena: The Kargil Girl (2020) is a Hindi war movie about the first-ever Indian air force pilot.
Aug 13: An Easy Girl (Une fille facile) (2020) is a French coming-of-age comedy about a young woman.
Aug 14: One of the biggest days for the streaming giant sees the debut of Project Power (2020), a superhero series that stars Jamie Foxx, Joseph Gordon-Levitt and Dominique Fishback. On that same day, viewers can also tune into the first season of the Columbian thriller The Great Heist.
Aug 20: John Was Trying to Contact Aliens (2020) is a documentary short about the search for aliens — and love.
Aug 21: Part one of Lucifer's fifth season, which was graciously revived by Netflix after a Fox network cancellation, finally debuts — along with The Sleepover (2020), a Trish Sie-directed comedy about siblings who discover their mom is a highly skilled thief.
Aug 28: Unknown Origins (2020) is a Spanish-Argentinian crime drama directed by David Galán Galindo.
From Hulu to Disney+: Everything Worth Streaming This August
When the COVID-19 pandemic started, it seemed as though streaming services had a bevy of content to release. Everything was on schedule, production had only just halted and several new streaming services were on the precipice of launching. Now, we're in a different boat altogether.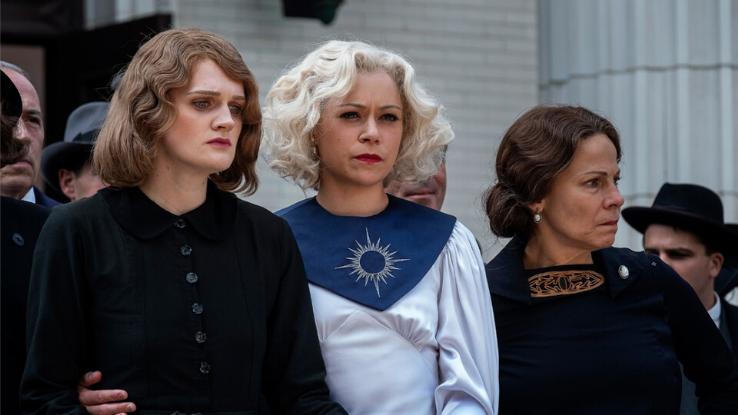 Compared to the mammoth June and July releases across streaming platforms, August feels like a month experiencing a bit of a content drought, but despite the shortage, each of the big-name platforms has a few shows and movies worth tuning into this month.
Hulu: With two whole originals hitting the queue in August, Hulu's offerings certainly aren't as robust as Netflix's. The first is the third season of Find Me in Paris (Aug 21), and the second is The Binge (Aug 28), a The Purge-like movie that posits "What if drugs were legal for 24 hours?" and stars Vince Vaughn — a guy who used to be considered funny, remember? Other movies worth watching include Slay the Dragon (Aug 6), a documentary about gerrymandering in the U.S.; Shia LeBeouf's 2019 indie hit The Peanut-Butter Falcon (Aug 6); the FX original The New York Times Presents: This Is Dominic Fike: The Next Big Thing? (Aug 7); new seasons of Chopped and House Hunters: International (Aug 15); and pretty much every Star Trek movie from the '70s, '80s and '90s (Aug 1).
Disney+: In addition to new episodes of ongoing series like Muppets Now, One Day at Disney, Disney Family Sundays, Pixar in Real Life and Weird But True throughout the month, Disney is also dropping a few promising movies: the comedy Magic Camp (Aug 14); an adaption of the award-winning book The One and Only Ivan (Aug 14); and a new Phineas and Ferb (Aug 28) movie. Our top pick — Howard (Aug 7), a documentary about producer and lyricist Howard Ashman, who worked on memorable animated classics like The Little Mermaid (1989), Beauty and the Beast (1991) and Aladdin (1992).
HBO Max: This month, HBO is fairly light on landmark content, but it's still churning out a few hits. Loyalists can look out for new episodes of both the gripping Perry Mason reboot, a 1930s-set Los Angeles murder mystery that stars Matthew Rhys and Tatiana Maslany, and I'll Be Gone in the Dark, a documentary about Michelle McNamara's revelatory true-crime book of the same name and her obsession with tracking down the Golden State Killer. Lovecraft Country (Aug 16) — part sci-fi and part gritty drama — tells the intense story of a Black man and his girlfriend searching for his missing father in 1950's America. Mystery and monsters give the drama a spine-tingling supernatural twist. As far as movies go, there's Seth Rogen's An American Pickle (Aug 6), a comedy about a 1920's laborer who is brined in a vat of pickles for 100 years and awakens in the present.
Peacock: While subscribers to NBCUniversal's new platform are probably still wading through the service's launch titles and impressive backlog of content, they can also look forward to two originals in August. First, there's Hitmen (Aug 6), a British dark comedy about best friends who also happen to be contract killers. Later on, Australian dramedy Five Bedrooms (Aug 13) about five singles buying a house together will hit Peacock's virtual shelves.
Apple TV+, Showtime & More: The Go-Gos (Showtime, Aug 1); season five of The Real Housewives of Potomac (Bravo, Aug 2); Love Fraud (Showtime, Aug 30), a four-part docu-series about the search for Richard Scott Smith, a dubious internet predator; Ted Lasso (Aug 14), an Apple TV+ series starring SNL alum Jason Sudeikis; and, finally, the PGA Championship — remember sports? — will be broadcast on ESPN and CBS (Aug 6–9).
Movie Magic: Would-Be Theatrical Releases That Are Still Planned to Debut in August
In an attempt to safeguard their potential profits, big-name movie studios have continuously delayed the releases of their most promising blockbusters since March. Months ago, pushing movies like Wonder Woman: 1984 (now October 2020) back to a late-summer release window seemed like a safe bet, but these days, it's becoming clear that moviegoers won't be dropping by cinemas at all this summer — at least not in droves and not to the extent that they normally would.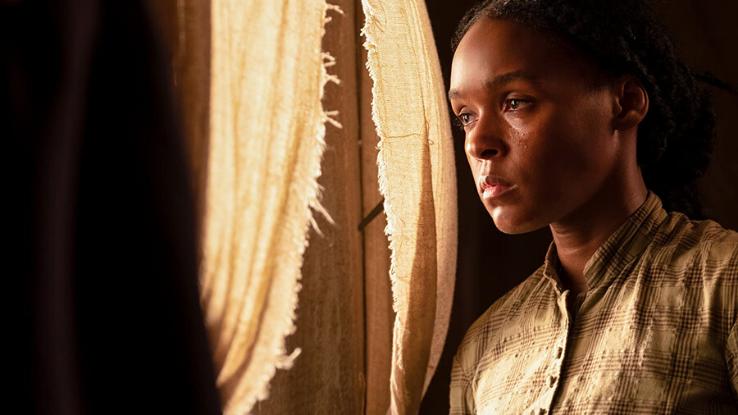 As of July 23, Christopher Nolan's thriller Tenet, which was set to debut on August 12, has been delayed indefinitely; the director is so set on a theatrical release that this seemed like the best course of action. For now, several much-anticipated films are still slated to be released this August, including The Personal History of David Copperfield (Aug 14), which stars Dev Patel; Greenland (Aug 14), Gerard Butler's apocalypse-bunker spiritual follow-up to Geostorm (2017); the Janelle Monáe-starring horror film Antebellum (Aug 21); the long-awaited sci-fi/adventure sequel Bill & Ted Face the Music (Aug 28); and the (very, very delayed) X-Men-adjacent teen action-horror film The New Mutants (Aug 28).
The real question remains: Will we see these movies slowly drift into the few theaters that are open, or will studios drop them on streaming platforms a la Trolls World Tour? It's all up in the air — and you shouldn't be surprised if your favorite upcoming movie gets the Tenet treatment.
Stock Up on Potions, Phoenix Downs and Guitar Pics: August's Biggest Video Games
Whether you're spending time saving the Mushroom Kingdom in the well-reviewed Paper Mario: The Origami King or exploring the deep seas thanks to the latest Animal Crossing: New Horizons update, August promises to add some new variety to your gaming lineup. So, if you can tear yourself away from Ghost of Tsushima, try your hand at these promising titles.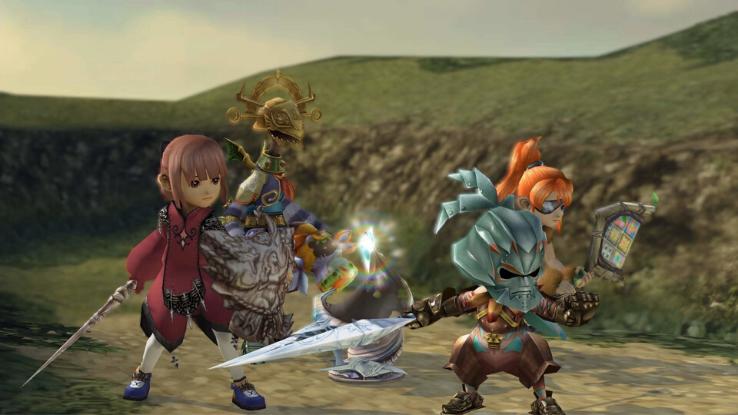 Final Fantasy: Crystal Chronicles Remastered Edition (PlayStation 4, Nintendo Switch; Aug 27): Although Final Fantasy VII Remake was the long-running series' biggest adventure this year, fans of RPGs shouldn't discount this fun remaster. Originally released on the Nintendo GameCube — along with a bizarre/costly reliance on Game Boy Advances for multiplayer mode — this port promises to provide entertaining puzzles and combat missions for gamer pals who are social distancing.
No Straight Roads (PC, PlayStation 4, Xbox One, Nintendo Switch; Aug 25): If you're looking for a game that's high-octane, pure escapism, definitely plan to snag No Straight Roads, an action-adventure game that features rhythm elements. In the game, you play as Mayday and Zuke, members of the rock duo Bunk Bed Junction, and set out to defeat an EDM Empire bent on crushing their rockstar dreams. Best of all? The two-player co-op mode.
Madden NFL 21 (PlayStation 4, Xbox One; Aug 25): Due to the lack of real-life sports, some gamers may be desperate to get their hands on EA Sports' long-running football sim. As expected, it looks great — and builds upon all the bells and whistles of its successors. However, if looks — and mesmerizing weather effects — are of the utmost concern to you, wait until the end of the year when Madden launches with Sony and Microsoft's upcoming next-gen platforms.
Feeling Like a Bookworm? Here Are 5 Books to Disappear into This Summer
In an August books roundup, we'd be remiss not to mention Stephenie Meyer's Midnight Sun, the needless Twilight retelling from Edward Cullen's POV that's hitting shelves on August 4 after it was stuffed in a drawer a decade ago. While a "new" entry in the sparkly vampire saga might have the most name recognition of all the books debuting this month, it's certainly not the one at the top of our list.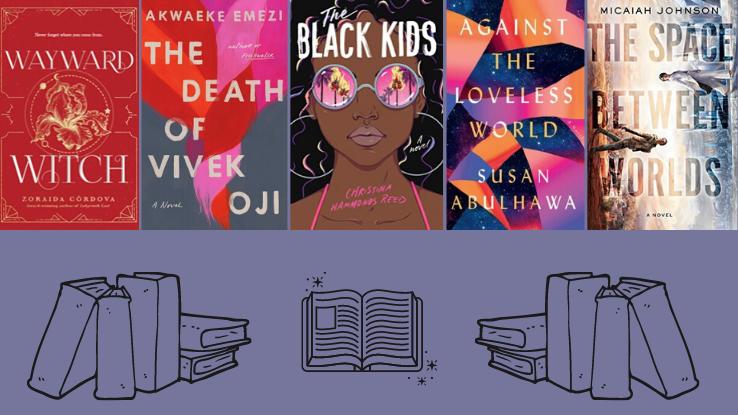 Here's what is:
The Black Kids by Christina Hammonds Reed (Aug 4): Narrator Ashley Bennett, a well-off Black teen, finds her world upended in this debut coming-of-age novel set in the wake of the 1992 Rodney King Riots in Los Angeles. Author Tiffany D. Jackson has dubbed it a "brilliantly poetic take on one of the most defining moments in Black American history."
The Space Between Worlds by Micaiah Johnson (Aug 4): Interested in the multiverse, incredible world-building and beautiful writing? Well, The Space Between Worlds is the book for you. In the novel, multiverse travel is possible — but only if your counterpart has died. Protagonist Cara's life has been cut short on 372 worlds in total, which means she does a lot of traveling, and on one journey, she uncovers a secret that threatens to unravel everything.
The Death of Vivek Oji by Akwaeke Emezi (Aug 4): Called "electrifying" by O Magazine, The Death of Vivek Oji tells the story of Vivek, both his life and death, and asks readers to consider, "What does it mean for a family to lose a child they never really knew?" The New York Times, Elle, Harper's Bazaar, BuzzFeed and Refinery29 have all named it one of the most anticipated books of the year.
Against the Loveless World by Susan Abulhawa (Aug 25): Full of subversive humor and thought-provoking moral ambiguity, this novel tells the story of Nahr, a Palestinian refugee-turned-radical, who reflects on her life and the series of choices she made to create a better life for her family. Publishers Weekly has called Abulhawa's prose "richly detailed, beautiful, and resonant" before — and we're certain this will hold true here.
Wayward Witch (Brooklyn Brujas #3) by Zoraida Córdova (Sept 1): In this much-loved series, three sisters (and witches) develop their powers and fight magic in their hometown — and worlds that exist beyond Brooklyn. Each of the novels focuses on one of the sisters, and Wayward Witch promises to deliver on Rose, who is pulled into the land of Adas, a fairy realm hidden in the Caribbean Sea.
Back on the Court — and in "the Bubble": The NBA and WNBA Return
By the end of July, both the National Basketball Association (NBA) and the Women's National Basketball Association (WNBA) are both set to return to the court — with some stringent COVID-19 restrictions in place. All folks involved will be staying (and playing) near Orlando, Florida, at Disney's ESPN Wide World of Sports complex in what's being dubbed "the bubble."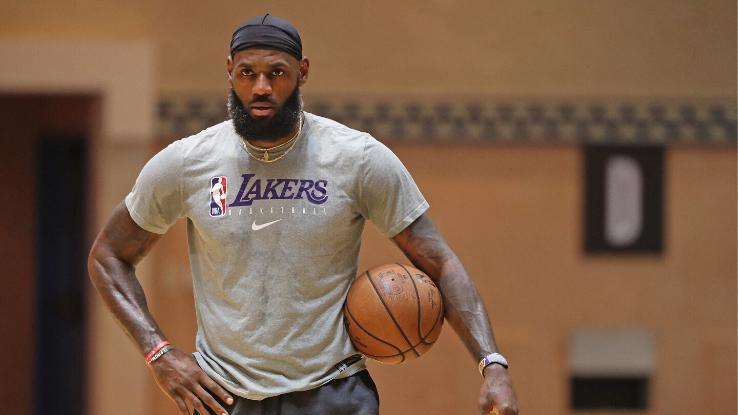 Players and staff alike must participate in multiple isolation periods and frequent testing; additionally, guests who don't come at the beginning of the isolation process aren't allowed inside the bubble. Clearly, both basketball leagues are being more pandemic-safe than other professional sports leagues that are planning to return soon, but despite these strict precautions, is basketball's return safe?
"I haven't seen anything that's this comprehensive from anyone," chief medical officer at Osmosis, Dr. Rishi Desai, told USA TODAY Sports. "Not just the federal government, I haven't seen state governments put anything out this comprehensive and haven't seen any industries that've put out something this comprehensive." Sounds promising, right? As of now, basketball fans can tune into both NBA and WNBA games on ESPN throughout August — just like in the good ol', pre-COVID-19 days.