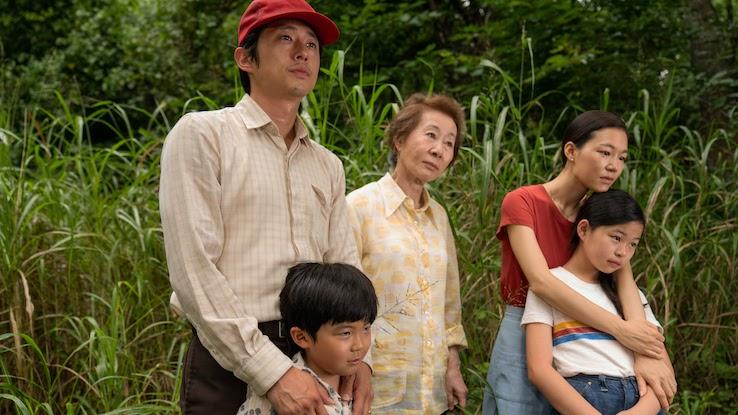 Minari's writer and director, Lee Isaac Chung, had wanted to make this movie since he was in film school. The feature, which has six Oscar nominations and is available for rent on video on demand, tells the story of a Korean-American family that moves from California to Arkansas in the 1980s. The family relocates to follow Jacob's (Steven Yeun) dream: He wants to change careers as a chicken-sexing expert and become a farmer. Jacob's wife, Monica (Yeri Han), is not completely on board with the idea. Monica's mom, the foul-mouthed Soonja (Yuh-jung Youn), leaves Korea and moves in with the family to help take care of the children: the responsible Anne (Noel Cho) and the precocious 7-year-old David (Alan Kim).
Chung had been wanting to tell the story of how life had been when his own South Korean family moved to a farm in Arkansas when he was a kid. He finally wrote Minari's screenplay in 2018, when he was almost the same age his dad was when they moved to Arkansas. Chung, whose last feature film as a director had been 2012's Abigail Harm, had become a dad since. He felt the pressure to leave his daughter something he'd be proud of, and something that helped her understand the story of her own family.
"Writing Minari had the feeling of a last-ditch effort because what I was thinking was: if I could leave behind one story for my daughter to see, what would I want it to be?" Chung says in the film's production notes. "I wrote down eighty visual memories from when I was right around my daughter's age. They ranged from my parents' heated arguments in Arkansas to a man who worked for my father dragging a cross around town, to my grandmother burning down half our farm. Looking through them I thought, maybe this is the story I've wanted to tell all along."
Even though Chung drew from his own memories, the filmmaker says the movie is not a factual representation of his childhood. Jacob and Monica are not his parents. But finding the character of David helped him tell the story.
Once he wrote the script, Chung sent it to actor Steven Yeun. The Walking Dead and Burning's Korean-American star is actually Chung's cousin-in-law; Yeun is married to Joana Pak, one of Chung's cousins.
"I've read some other things in this vein and most just touch on the surface, so I honestly didn't expect I'd be that interested," the actor says in the movie's production notes. "But I was blown away by the story's simplicity and truthfulness. Reading Minari, I realized what was missing from other things on this topic: the feeling that the story is coming from an intrinsic, relatable humanity rather than a narrow identity."
After being captured by the story, Yeun sent the screenplay to producer Christina Oh (The Last Black Man in San Francisco) of Plan B, Brad Pitt's production company. Oh and Yeun had worked together on Bong Joon-ho's Okja. Plan B partnered with A24, and the movie began shooting in the summer of 2019 just outside Tulsa, Oklahoma, close to the Arkansas border.
Alan Kim Steals the Show
Minari's production team was well aware that one of the keys for the movie to work was finding the right young actor to play David. Chung wrote the character helped by his memories as a kid but also by being able to watch his daughter from the outside.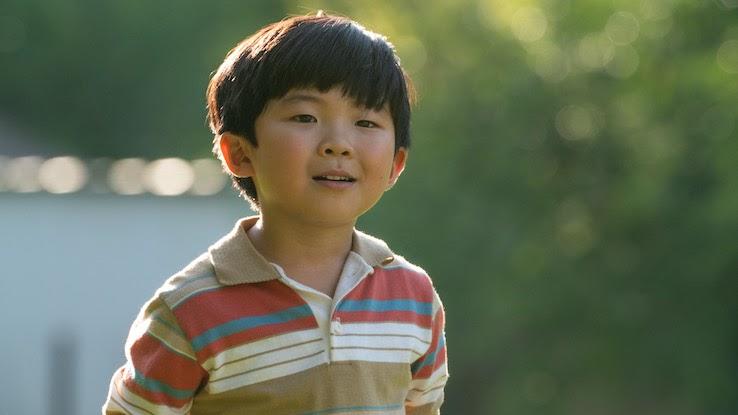 Minari's casting director Julie Kim scanned through audition tapes trying to find the right fit for the character.
"Alan [Kim] was the one I kept wanting to go back and watch. He was mesmerizing, maybe because he seemed to be so much himself," says Chung. "In person, he just comes off like this fully formed, tiny grown-up. He's effortlessly funny yet able to connect. What I loved most is that he was constantly doing things natural to him but very unexpected to me."
You can get an idea of Kim's disarming personality on this touching clip in which the actor emotionally thanks people for his Critics' Choice Award for Best Young Actor/Actress for his role in Minari.
The other performer who steals every sequence she's in is veteran Korean actress Yuh-jung Youn, who's been referred to as "the Meryl Streep of South Korea." She plays David's unconventional grandmother, Soonja. She's atypical in the sense that she doesn't bake cookies and has a penchant for playing cards and watching TV.
Youn made history becoming the first Korean actress to be nominated for an Oscar in an acting category for her role in Minari. Youn has already won a BAFTA and a Screen Actors Guild Award for her supporting role in this movie, making her the favorite to take the Oscar.
"Minari" Makes History
But Minari's historic achievements don't end with Youn. Yeun also became the first Asian-American actor to be nominated for an Oscar in the Best Actor category for the movie. Oh became the first Asian-American woman to receive a nomination for best picture. And Chung is the second Asian-American director (after The Sixth Sense's M. Night Shyamalan) to be nominated for Best Director.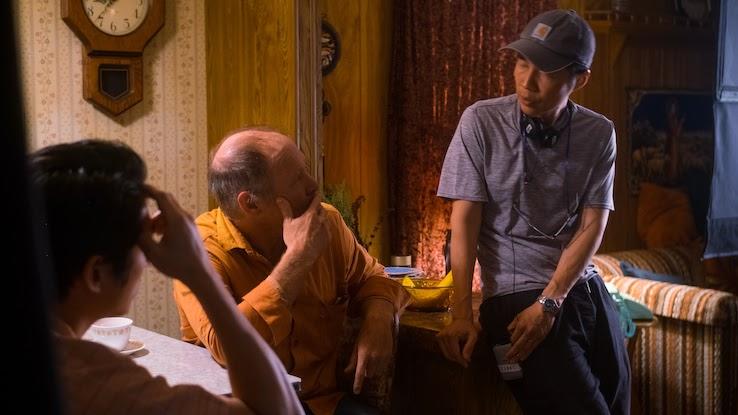 The movie is a depiction of the American Dream through the lens of a Korean-American family. Monica and Jacob are Korean but have immigrated to the United States. Their children were born in America. Instead of opting for a film spoken solely in English, Chung took a realistic approach to the way bilingual families often operate. The characters in Minari speak the way a Korean-American family would: Their dialogues are in English and Korean depending on who's speaking to whom.
Also, you need to know the title of the film has a meaning. Minari — listen to Yeun explaining how to pronounce the word in Korean — is a peppery perennial Korean herb that can grow wild in wet areas. If you've seen the film, you know the title is somewhat of a not-that-subtle hint.
With the critical acclaim and awards the movie is garnering, expect to see more of its team in the future. Director Chung's next project will be rewriting and directing Paramount's Your Name, the live-action adaptation of a Japanese animated romantic fantasy drama that was a hit in Japan in 2016.