As the great Long Island philosopher Billy Joel once sang, "Only the good die young." Sure, the speaker of that song was trying to convince an uptight Catholic girl to have some fun, but the sentiment holds true when it comes to Netflix cancellations — groundbreaking, beloved shows like One Day at a Time, The OA and Sense8 get the ax while problematic and heavily criticized programming — looking at you, Insatiable — gets renewed.
Of course, Netflix didn't introduce this phenomenon to the world. For decades, plugs have been pulled on shows that didn't quite draw in enough viewers, went wildly over budget or ignored the direction a network wanted. From cult classics like Pushing Daisies to shows like Agent Carter that weren't given the resources to excel, we take a look at some of the most beloved TV shows that were cancelled too soon.
Happy Endings (2011-2013) | 3 Seasons
Without a doubt, Happy Endings is one of the greatest cancellation crimes of all time. It's one of those whip-smart ensemble comedies that about a dozen different friends will casually drop into a conversation — and for good reason. The show centered on six Chicago-based adult friends and let you peek into all of their quirks, inside jokes and shenanigans. When the series begins, perfect couple Alex (Elisha Cuthbert) and Dave (Zachary Knighton) are at the altar when Alex decides to flee the wedding.
A less-than-happy ending, for sure. In the aftermath, the gang of friends — Alex's sister Jane (Eliza Coupe); Jane's husband Brad (Damon Wayans Jr.); the sisters' childhood pal Penny (Casey Wilson); and Dave's college buddy Max (Adam Pally) — have to navigate the severed friend group. Luckily, Alex and Dave agree to keep things cordial for their pals and hilarity ensues. Unluckily, after erratic scheduling mishaps, ABC cancelled Happy Endings after just three seasons, which Vulture called one of the "worst TV decisions" on record.
Carnivàle (2003-2005) | 2 Seasons
When one of your network's best dramas is nominated for 15 Emmys — and wins five of them — the best course of action is to cancel said drama after just 24 episodes, right? That seemed to be HBO's logic when it came to Carnivàle, the series about a group of disparate folks in a traveling carnival who attempt to navigate good and evil — both real and surreal — against the backdrop of the Dust Bowl and Great Depression.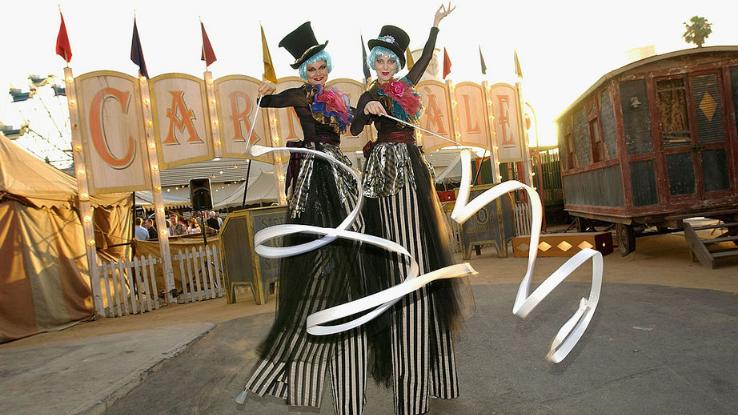 It's difficult to boil Carnivàle's plot and grand mythology down, but, as it establishes in its pilot, throughout history there have been beings of great good and great evil, a contrast personified by Ben Hawkins (Nick Stahl), a poor farm boy with the ability to revive the dead, and Brother Justin (Clancy Brown), a preacher with his own malevolent powers. In the second season, it's revealed that tarot-reader Sofie (Clea DuVall) also has a large part to play in the generation-spanning mythos. Carnivàle's pilot set an audience record for an HBO original debut, but the second season's ratings fluctuated a bit, leading to a cancellation.
Firefly (2002-2003) | 14 Episodes — Plus a Spinoff Movie
No list about cancellations that came too early would be complete without a nod to cult classic Firefly, a Western set in space. Created by Buffy the Vampire Slayer's Joss Whedon, the series is set in 2517 in the wake of humanity's arrival in a new star system. Viewers followed the adventures of a rag-tag crew who made their home on the spaceship Serenity. Much like America's pioneer days, the crew makes a living on the fringes of the star system.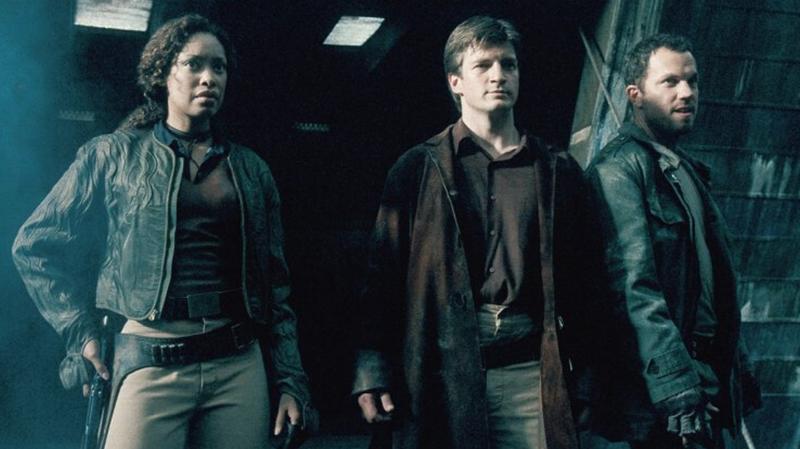 When Whedon pitched the show, he described it as "nine people looking into the blackness of space and seeing nine different things." Clearly, there would have been so much to contemplate — and so much incredible world-building to explore. However, despite averaging 4.7 million viewers, Fox axed Firefly after just 11 of its 14 finished episodes aired. The series went on to win an Emmy for Outstanding Special Visual Effects and boasted such strong DVD sales that Whedon teamed up with Universal Pictures to produce Serenity, a film based on the series.
Deadwood (2004-2006) | 3 Seasons — Plus a 2019 Movie That Ties Things Up
Regarded as one of the greatest TV shows of all time by outlets like Time and Rolling Stone, American Western Deadwood was set in the 1870s in the titular South Dakotan town, both before and after the area was annexed. As such, the series charts the town's evolution — a camp becomes a full-fledged town, complete with all the crime and bustle of the lawless West.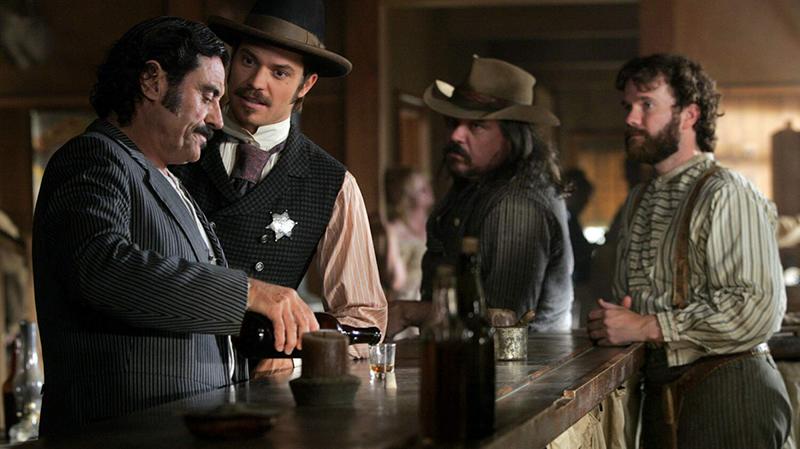 The ensemble cast was led by Ian McShane and Timothy Olyphant, whose characters were based on real-life Deadwood inhabitants of yore, and even some historical figures, like Calamity Jane and Wyatt Earp, cropped up. Over its 38 episodes, Deadwood nabbed eight Emmys (out of 28 nominations) and a Golden Globe. When season three ended, HBO decided not to pick up the expiring options of the show's actors. Despite not renewing the contracts, HBO claimed the show wasn't cancelled. (Semantics?) In 2019, the cast reunited for a one-off Deadwood movie, which was met with critical acclaim.
Freaks and Geeks (1999-2000) | 1 Season
When it comes to Freaks and Geeks, hindsight is certainly 20/20. The teen dramedy was created by Paul Feig — the mind behind Bridesmaids (2011) — and executive-produced by Judd Apatow, director of films like The 40-Year-Old Virgin (2005). The Emmy-winning show's cancellation is all on NBC: The network gave it an erratic airing schedule, pitted it against Who Wants to Be a Millionaire (what?), refused to do any internet tie-in promotions and measured its success against blockbusters like Frasier and Friends.
For the unanointed, Freaks and Geeks follows gifted high schooler Lindsay Weir (a very young Linda Cardellini) and her brother Sam (a very young John Francis Daley) as they befriend a gang of slacker "freaks" and the local band of "geeks," respectively. In front of the camera, stars-to-be like Busy Philipps, James Franco, Seth Rogen, Martin Starr and Jason Segel joined Cardellini and Daley in winning fans over. Despite this, only 12 of the show's 18 episodes had aired when NBC pulled the plug.
Dollhouse (2009-2010) | 2 Seasons
If there was one character Buffy the Vampire Slayer and Angel fans couldn't get enough of, it was Faith (Eliza Dushku), the rogue Slayer who flipped between being Buffy's (Sarah Michelle Gellar) greatest ally and most threatening adversary. That said, a sci-fi team-up between Buffy creator Joss Whedon and Dushku seems like the recipe for success, right? Well, that's where Dollhouse comes in.
In the show, a shady corporation runs underground rings ("Dollhouses") around the world where Actives (or "Dolls") are programmed with temporary personalities and skills so that they may carry out tasks for the wealthy clients who hire them. Dushku plays Echo, a "Doll" who's on a journey towards self-awareness and agency. Despite an inventive premise, the series received mixed reviews at first and, despite a bit of a rebound in the ratings, Dollhouse was cancelled after the second-season finale.
Arrested Development (2003-2006) | 3 Seasons — Later Saved by Netflix (2013-2019)
Okay, so technically this one was pretty publicly revived from the dead, so to speak. But we still think the show's initial cancellation was unfortunate — and, to be honest, the later, Netflix-backed seasons just weren't as good. Off-beat comedy Arrested Development centers on the formerly wealthy, and currently dysfunctional, Bluth family. After the family's patriarch (Jeffrey Tambor) lands in prison, his wife and adult children — all incompetent in their own ways — tussle over the family business(es).
Looking back, this is another comedy with an unbelievably stand-out ensemble cast, which includes Jessica Walter, Jason Bateman, Portia de Rossi, Will Arnett, Michael Cera, Alia Shawkat, David Cross and Tony Hale. Narrated by Ron Howard, the six-time Emmy-winning show's handheld camerawork influenced later single-camera comedies like 30 Rock. Creator Mitchell Hurwitz initially declined to move the series to another network, claiming he'd said all he wanted with the show. In 2011, Netflix released a fourth season and, in 2018, followed it up with a fifth — clearly, Hurwitz changed his tune.
Hannibal (2013-2015) | 3 Seasons
Based on the series of novels by Thomas Harris, Hannibal focuses on the relationship between FBI investigator Will Graham (Hugh Dancy) and Dr. Hannibal Lecter (Mads Mikkelsen), a forensic psychiatrist who is destined to become the cannibalistic serial killer in 1991's The Silence of the Lambs. Made famous by Anthony Hopkins' performance, Hannibal is quite the cunning character, and Mikkelsen's interpretation is award-winning.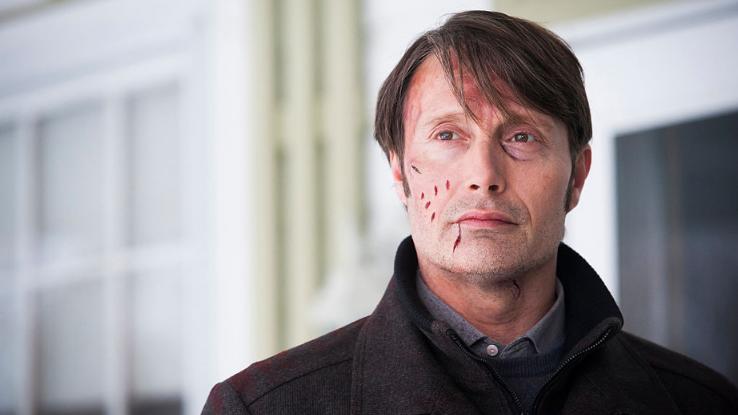 The incredible acting and the psychological-thriller bent running throughout the series has garnered it a cult following and critical acclaim alike, with sources like Rolling Stone and Collider dubbing it one of the best TV shows of all time. Nonetheless, low ratings, perhaps caused by piracy of the show, caused NBC to cancel Hannibal after its third season. In a 2019 interview with horror website Bloody Disgusting, Mikkelsen revealed that the show's creator is working on securing the rights to The Silence of the Lambs. "Yeah, I think there's always new hope," the actor said.
Constantine (2014-2015) | 13 Episodes
Featuring the DC Comics character John Constantine (Matt Ryan), this show focuses on the titular character — a demon hunter, investigator and master of the occult — as he reckons with his past and thwarts supernatural threats. The show debuted in October 2014 on NBC and, a month later, the network announced it wouldn't order any additional episodes past the initial 13. In the same breath, NBC assured audiences that a renewal wasn't off the table.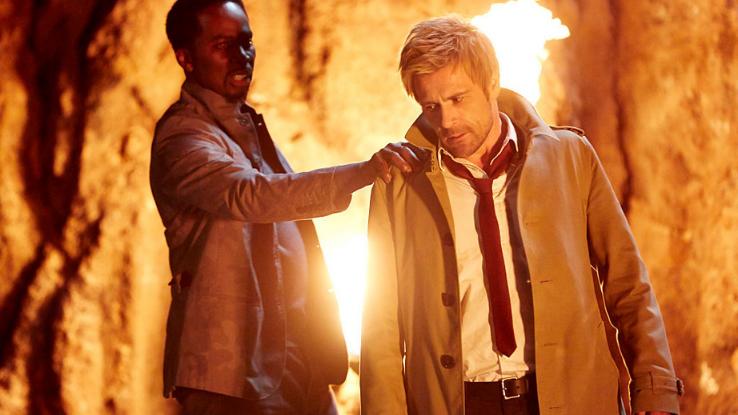 To us, that message is a bit muddled and shows NBC didn't have a whole lot of faith in Constantine. By January 2015, then-NBC president Jennifer Salke said, "We wish the show would've done better live. It has a big [delayed] viewership." Although NBC cancelled the comic book adaptation after that short-lived first season, Ryan reprised his role in Arrow and Legends of Tomorrow, retroactively bringing the show into the "Arrowverse," alongside the rest of The CW's DC-based series.
Twin Peaks (1990-1991) | 2 Seasons, Initially — Revived in 2017
This landmark series by director David Lynch and collaborator Mark Frost blazed trails in 1990 and reshaped audiences' perceptions of what TV was capable of. Blending elements of horror, camp, soap and drama, Twin Peaks focuses on the eccentric residents of the titular town in the aftermath of high school beauty Laura Palmer's (Sheryl Lee) murder. FBI Special Agent Dale Cooper (Kyle MacLachlan) comes to town to solve the mystery, which becomes something of a surreal odyssey.
After receiving undue pressure from the network to reveal Laura Palmer's killer prematurely, Lynch expressed his regret, saying the reveal "killed the goose that laid the golden eggs." With the show's initial hook revealed, ratings suffered and, despite the incredible cliffhanger at the end of season two, the series was cancelled. In 1992, Lynch followed up the cult classic series with the prequel feature film Twin Peaks: Fire Walk With Me. After a 25-year hiatus, the show returned in 2017 with the limited series Twin Peaks: The Return on Showtime.
Otherworld (1985) | 8 Episodes
Debuting in 1985, the science fiction series Otherworld lasted a mere eight episodes on CBS. Despite being billed as a Lost in Space on Earth, the show didn't quite find an audience, with AP critic Fred Rothenberg writing, "Science fiction is a very iffy proposition on the small screen […] this fantasy-adventure series has some nice parody and an interesting twist that allows it to rise above straight hardware shows."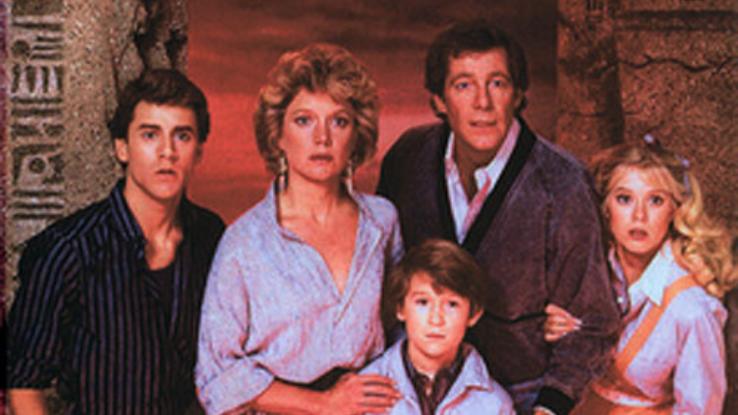 According to the CBS description of Otherworld, the show was meant to focus on the adventures of the Sterling family, who find themselves "marooned in a strange 'other world,' a parallel universe just a few degrees off from our reality." After being dubbed fugitives, the Sterlings make their way to Capital, hoping the arcane-sounding Masters can send them home. Evidently, parallel universes didn't quite do it for viewers in the '80s, leading to a swift cancellation. These days, Syfy shows Otherworld reruns on occasion.
My So-Called Life (1994) | 19 Episodes
Although it only survived for 19 episodes, My So-Called Life has become known as the quintessential teen drama. Set at a fictional high school in the Pittsburgh 'burbs, the show stars Claire Danes as Angela Chase, a sarcastic teen who always has some kind of running commentary on life. Alongside peers and pals played by now-famous actors like Jared Leto and Wilson Cruz, Angela navigates all the angst and turmoil of adolescence.
The critically acclaimed first season ended on a massive cliffhanger, but, despite the glowing reviews, ABC axed the show. For the first time in the history of the internet, fans took to the web to start up a campaign to save My So-Called Life. But, in the face of the production's arduous schedule and mental and physical demands, Danes and her parents approached producers to express that Danes no longer wanted to do the show. "This was a show about adolescence," series creator Winnie Holzman said. "[And it] sort of ended in its own adolescence."
Rome (2005-2007) | 2 Seasons
HBO is in the business of making a lot of quality content, especially period dramas. And those often come with high price tags, a la Deadwood. HBO Chairman Chris Albrecht announced that season two of Rome, which was in development at the time, would be its last. Called "notoriously expensive," the series was made in collaboration with the BBC, and extending that contract, that partnership, would've been difficult due to Rome's cost.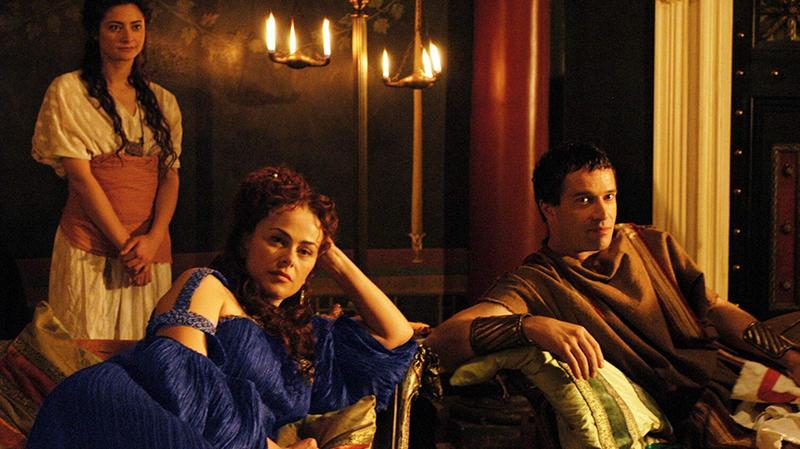 Set in the first century BC, the show charts Ancient Rome's journey from Republic to Empire. Although its huge cast features many well-known historical figures, Rome's lead protagonists are soldiers Lucius Vorenus (Kevin McKidd) and Titus Pullo (Ray Stevenson) — a duo who continuously find themselves entangled in iconic historical moments. Co-creator Bruno Heller recalled the premature cancellation happening while he was writing season two. "I telescoped the third and fourth season into the second," Heller said, "which accounts for the blazing speed we go through history."
Misfits of Science (1985) | 16 Episodes
This superhero fantasy/sci-fi TV series was technically created by James D. Parriott, but Brandon Tartikoff, the then-president of NBC Entertainment, takes credit for the name Misfits of Science and some of the other conceptual ideas. Tartikoff was quoted as saying "[The show is] loosely inspired by the dynamics we saw in Ghostbusters…sort of a kick-back, Friday type of show."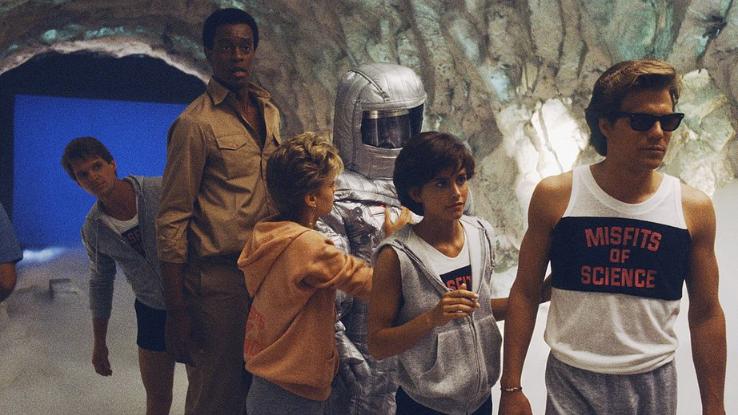 In the end, Misfits of Science was perhaps too laid-back to seize high ratings, especially when it was pitted against the CBS hit Dallas. In the show, super-powered humans team up under the guidance of Dr. Billy Hayes (Dean Paul Martin), a research scientist who specializes in human anomalies. Among the recruits? Johnny Bukowski (Mark Thomas Miller), a rock-and-roll star who controls electricity, and telekinetic teen Gloria Dinallo, played by a young Courtney Cox.
Star Wars: The Clone Wars (2008-2014) | 6 Seasons — Returning for a Final Season on February 21, 2020
Although Star Wars: The Clone Wars lasted a formidable six seasons, it was still gone too soon. Set between the prequel films, Star Wars: Episode II—Attack of the Clones and Star Wars: Episode III—Revenge of the Sith, Clone Wars chronicled the eponymous galaxy-wide war. In particular, the Annie Award-nominated show cast a light on the relationship between Jedi Knight Anakin Skywalker (Matt Lanter) and his Jedi Padawan-in-training Ahsoka Tano (Ashley Eckstein), and fleshed out many of the franchise's peripheral characters.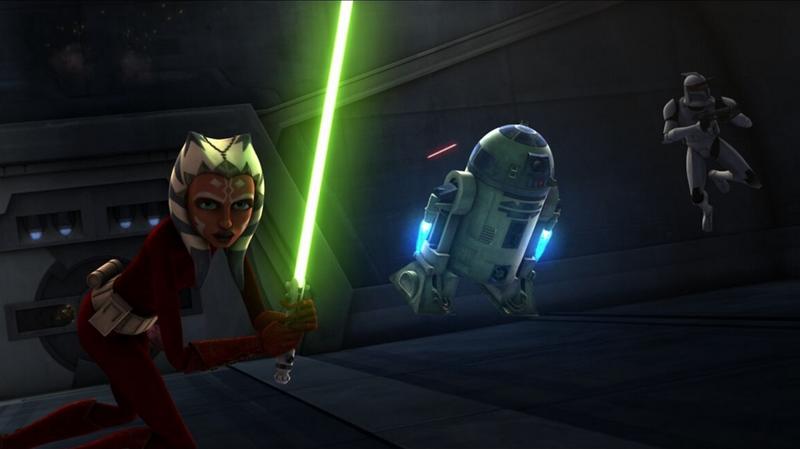 Clone Wars became one of Cartoon Network's highest-rated shows, receiving critical praise for its writing, visuals, voice acting and music. In March 2013, seasons six, seven and eight of the show were all in some stage of production when the series was cancelled in light of Disney's acquisition of Lucasfilm. As such, season six — which suddenly became the show's final season — became a bit of a hodgepodge. On February 21, 2020, Disney will right some of its wrongs when a new seventh (and final) 12-episode season releases on Disney+.
Veronica Mars (2004-2007) | 3 Seasons — Later Revived by a Fan-Backed Movie in 2014 & a Fourth Season on Hulu in 2019
Starring Kristen Bell as the titular high-schooler-by-day-private-investigator-by-night, Veronica Mars was a noir-inspired teen drama that achieved cult status in the early 2000s. Although watching the original series back through a 2019 lens has dredged up real concerns about how the original series portrayed sexual assualt and rape culture, there's no doubt that, at the time, fans were crushed by the cancellation of this woman-led series.
Although ratings improved gradually, the show was cut from The CW's primetime lineup, and cancelled altogether, in 2007 after just three seasons. However, the show's fanbase was so dedicated that it raised a whopping $5 million on Kickstarter to fund a 2015 revival movie. In 2019, Veronica Mars returned once again for a limited run on Hulu, eschewing its more soapy elements in favor of the noir ones.
Everything Sucks! (2018) | 1 Season
The dramedy Everything Sucks! certainly takes a page out of the Freaks and Geeks and Stranger Things handbooks, but it also adds its own nostalgia-soaked spin on things as a parody of mid-90s teen culture. Despite those comedic elements, it also manages to pull at viewers' heartstrings. Set in the town of Boring, Oregon, the show centers on the misfits in the school's A/V and drama clubs, who must come together to create a wild, low-budget sci-fi film.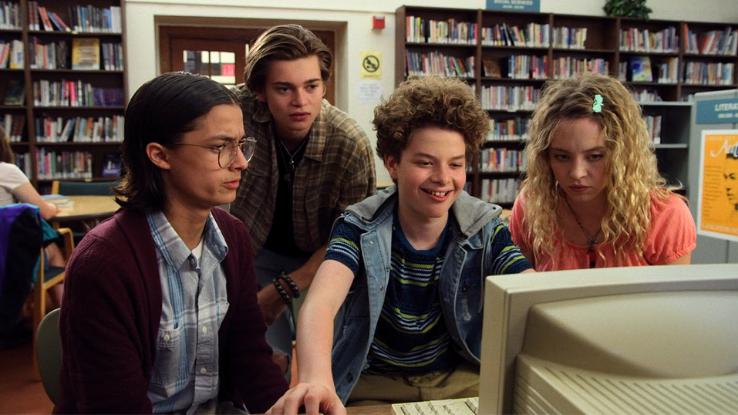 Luke O'Neil (Jahi Di'Allo Winston) helms the film as its director and drags his crush, Kate Messner (Peyton Kennedy), into the fray. Meanwhile, Kate, who's questioning her sexuality, develops a crush on actor Emaline (Sydney Sweeney of The Handmaid's Tale and Sharp Objects), who is dating fellow drama student Oliver (Elijah Stevenson). Despite a cult following, online fan petitions and critical praise of its coming-of-age and queer themes, Netflix cancelled the series after just one season, citing some mixed reviews and a reportedly low viewership.
One Day at a Time (Netflix, 2017-2019) | 3 Seasons — Picked Up by Pop TV for a Fourth Season Following a Sudden Netflix Cancellation
Created by Gloria Calderón Kellett, Netflix's One Day at a Time (ODAAT) marks a rare instance in which a "reboot" works. Based on TV legend Norman Lear's '70s sitcom of the same name, ODAAT tells the story of the Cuban-American Alvarez family. Centering Latinx performers, the show stars Justina Machado as Penelope, a mother and army vet who's dealing with post-traumatic stress, and EGOT winner Rita Moreno as Lydia, everyone's favorite sarcastic grandmother who refuses to let age define her.
The family is rounded out by Penelope's outspoken, queer daughter Elena (Isabella Gomez); Penelope's son Alex (Marcel Ruiz), who can seemingly do no wrong; and Schneider (Todd Grinnell), the privileged landlord/handyman who becomes part of the family. ODAAT holds onto that filmed-in-front-of-a-live-audience feel, all while making room for folks who may not have seen their own lives and concerns reflected in the sitcoms of yesteryear. Like with its Marvel shows, Netflix didn't own this Emmy- and GLAAD Media Award-nominated reboot, which led to the cancellation. Thankfully, after an outpouring of support from fans, Pop TV rescued the show.
Soap (1977-1981) | 4 Seasons
Created as a night-time parody of daytime soap operas, Soap was a primetime comedy that featured a wide variety of melodramatic plotlines, from amnesia and cults to demonic possession, alien abduction and extramarital affairs. All the good stuff. The series was created, written and executive produced by Susan Harris, who is perhaps best known for creating The Golden Girls. It centers on the drama between sisters Jessica Tate (Katherine Helmond), the wealthy matriarch, and Mary Campbell (Cathryn Damon), the working-class matriarch.
All of this drama is sandwiched between life-or-death questions posed by an off-camera announcer (Rod Roddy), who delivers remarks like "Will Benson discover Chester's affair? Will Benson care?" in a wonderfully deadpan style. Despite high praise, Soap was cancelled in its fourth season, though Harris had planned for five. The Museum of Broadcast Communications reports that the show "ended under suspicion," with ad agencies and sponsors unwilling to associate with a show that conservative audiences considered controversial.
Get Christie Love! (1974-1975) | 1 Season
Crime drama Get Christie Love! starred Teresa Graves as an undercover police detective, making Graves the second Black woman to lead a network drama in the U.S. The series is based on Dorothy Uhnak's novel "The Ledger" and inspired by 1970s heroine blaxploitation films like Cleopatra Jones (1973), which starred Tamara Dobson, and Coffy (1973) and Foxy Brown (1974), which both starred Pam Grier.
Originally, Get Christie Love! was broadcast as ABC's Movie of the Week, but its success encouraged the network to produce a series. Despite the movie's success, the series was given a very slim budget. To make matters a bit more complicated, the content was heavily sanitized so as to not conflict with Graves' religious beliefs, as she had become a Jehovah's Witness in the interim. With so many production constraints, the show lasted just one season before ABC called in a cancellation.
The OA (2016-2019) | 2 Seasons
Created and executive produced by Brit Marling and Zal Batmanglij, The OA has the distinction of being Netflix's strangest original series, but the reality-bending elements also make it one of the platform's most gripping shows. Season one opens with a missing woman named Prairie (Marling) returning home after years. Before she disappeared, Prairie was blind. Upon her return, she's sighted.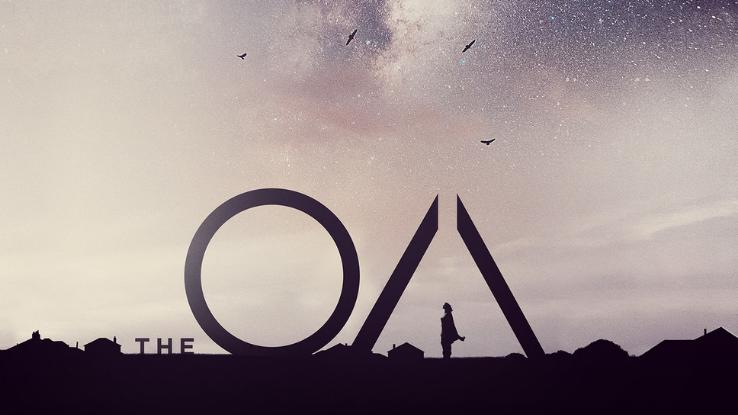 Moreover, she claims to be a woman named Nina who had a near-death experience (NDE) as a child in Russia. Marling's character then tells a group of teens and their teacher about how she and other NDE survivors were kidnapped by a man who believes their experiences have bestowed them with cosmic powers. Marling had planned for five seasons, but Netflix nixed that. Following the cancellation, fans took to social media to get #SaveTheOA trending, started a Change.org petition and picketed Netflix's offices in Los Angeles in hopes that the streaming giant would reverse the decision.
Pitch (2016-2017) | 10 Episodes
Pitch's premise is a homerun if we ever saw one: Known for her screwball, Genevieve "Ginny" Baker (Kylie Bunbury) becomes the first woman to play Major League Baseball when she's called up by the San Diego Padres. Although Ginny has a rough first game, her dad and the Padres' captain and veteran catcher, Mike Lawson (Mark-Paul Gosselaar), encourage her to keep going, resulting in a winning second start.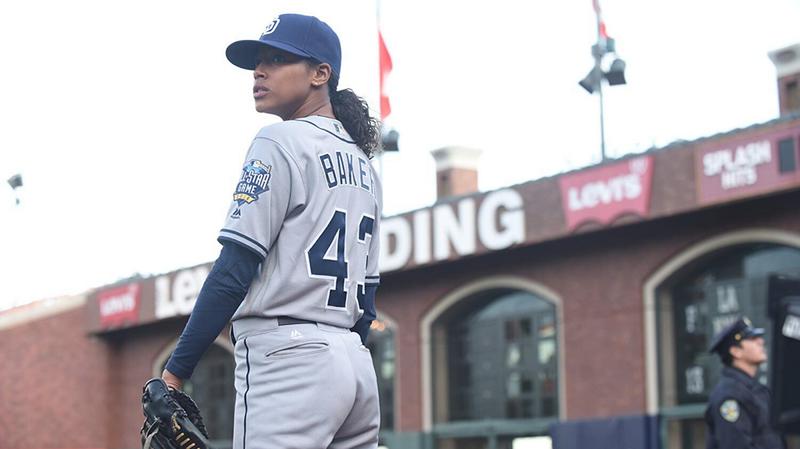 Unfortunately, unlike Ginny, Fox didn't keep going and cancelled Pitch after just one season. Writing for TV Guide, critic Liz Rafferty stated, "Not since Friday Night Lights have we seen a 'sports' show that managed to deliver week after week, making viewers feel as invested in the characters' personal dramas as we were in the final scores of the games" and added that Bunbury was a "breakout star." But, despite mounds of critical praise, Pitch struck out when it came to viewership.
Moonlighting (1985-1989) | 5 Seasons
Heralded as one of the "100 Best TV Shows of All-Time" by Time magazine, Moonlighting starred Cybill Shepherd and Bruce Willis as Madeline "Maddie" Hayes and David Addison Jr., both private detectives at the Blue Moon Detective Agency. Moreover, many TV critics cite the show as the founding example of the "dramedy" (or comedy-drama) genre.
Moonlighting is also notable for its insistence on breaking the fourth wall and embracing elements of fantasy, both of which weren't common in television at the time. Despite this, the series only lasted for five seasons — and while that may seem impressive at first glance, the show really dropped off after its third season. By the time season five rolled around, the show was plagued by the 1988 Writers Guild of America strike. But the stars really put the final nail in the coffin: After the success of Die Hard, Willis became more invested in his movie career, and Shepherd, who'd just given birth to twins, was ready for a break from grueling production days.
Quark (1977-1978) | 8 Episodes
Created by Buck Henry of Get Smart fame, Quark was a short-lived sci-fi sitcom from 1977. It starred Richard Benjamin as Adam Quark, a space commander who longs for a glamorous life but gets stuck being an interstellar trash collector instead. In a reversal of the Get Smart formula, which featured a bumbling agent blessed with great fortune, Adam Quark was highly competent, but extremely unlucky.
The first three episodes of Quark were direct parodies of Star Trek episodes, but the show also poked fun at Lost in Space, Flash Gordon, Buck Rogers, Star Wars and 2001: A Space Odyssey. Unlike Henry's spy parody Get Smart, which ran for five seasons and 138 episodes, Quark lasted a mere eight episodes before NBC cancelled the show. While the world wasn't quite ready for Quark, NBC's competitor ABC found success with its own sci-fi sitcom, Mork & Mindy, that same year.
Pushing Daisies (2007-2009) | 2 Seasons
Part fantasy, part mystery and part dramedy, Pushing Daisies is another one of those cult classics that always comes up in conversations about shows that were unfairly axed. Lee Pace stars as Ned, a pie-maker with the uncanny ability to bring dead people (and things) back to life by touching them — including his once-deceased childhood crush Chuck (Anna Friel), co-worker Olive Snook (Kristin Chenoweth) and PI Emerson Cod (Chi McBride), all of whom help Ned solve murder cases.
It's just a shame Ned hasn't resurrected his own show. The so-called "forensic fairy tale" was lauded for its unique visuals, quirky characters and witty dialogue, so much so that it won seven of the 17 Primetime Emmy Awards it was nominated for over its short run. Unfortunately, ratings dipped in the second season, ending ultimately in a cancellation. Series creator Bryan Fuller has since attempted to continue Pushing Daisies in other forms, most notably a comic book adaptation. Other pipe dreams include a TV mini-series or fan-funded film (a la Veronica Mars) and a Broadway musical.
Sense8 (2015-2018) | 2 Seasons — Plus a Movie to Tie Things Up
Featuring a multinational ensemble cast, Sense8 was a science fiction show created by The Matrix (1999) directors Lana and Lilly Wachowski and J. Michael Straczynski back in 2015. In the world of the show, eight strangers from all over the world (later dubbed "sensates") discover they are all mentally and emotionally linked. The sensates can not only communicate with one another, but they can also share their knowledge, skills and experiences.
Plot-wise, it leads to a game of cat-and-mouse when the sensates discover they're being hunted. Filmed on location in more than 20 cities across the globe and full of special effects magic, Sense8 was one of the first big-budget shows produced by Netflix. Unfortunately, due to high costs, Netflix cancelled the GLAAD Media Award-winning show after just two seasons. After fans rallied on Twitter to show their support, Netflix agreed to a two-hour special so that the Wachowskis could wrap things up on their own terms, as much as possible.
Agent Carter (2015-2016) | 2 Seasons
Set in 1946 — and in the Marvel Cinematic Universe (MCU) — Agent Carter follows Peggy Carter, Strategic Scientific Reserve (SSR) agent and soon-to-be founder of S.H.I.E.L.D., as she works to clear Howard Stark's name after he's framed for supplying deadly weapons to America's enemies. After her leading role in Captain America: The First Avenger, Peggy was relegated in the subsequent MCU films to being Captain America's (Chris Evans) unrequited true love, but, here, she's given room to truly shine, apart from those storylines.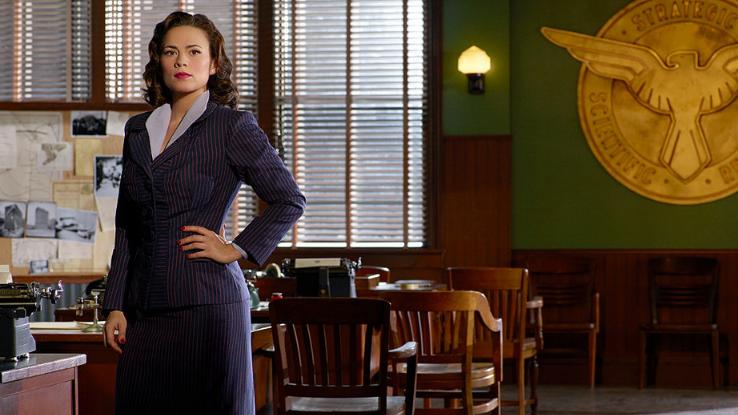 Despite positive reviews and a growing cult following, Agent Carter lasted just two seasons. As a period piece, the cost proved higher than other ABC shows, so when the ratings weren't quite there the network axed it. Variety's Maureen Ryan blamed the low viewership on what she called "questionable scheduling decisions" and a "botched rollout of season two" that made it difficult for viewers to access, let alone find, the show. Showrunners did all they could to try and save the series to no avail — though many fans are hoping Disney revives Agent Carter on its new Disney+ streaming service.
Enlightened (2011-2013) | 2 Seasons
Before the Laura Dern-aissance ushered in by Wild, Big Little Lies, Twin Peaks: The Return, Star Wars: Episode VIII—The Last Jedi and, now, Marriage Story and Little Women, there was the HBO dramedy Enlightened. Unfortunately, timing is everything and, even though Laura Dern nabbed a Golden Globe for her performance in the critically acclaimed Enlightened, it just didn't get the views. The show's tagline made it clear that Enlightened was unique — a show "About a Woman on the Verge of a Nervous Breakthrough."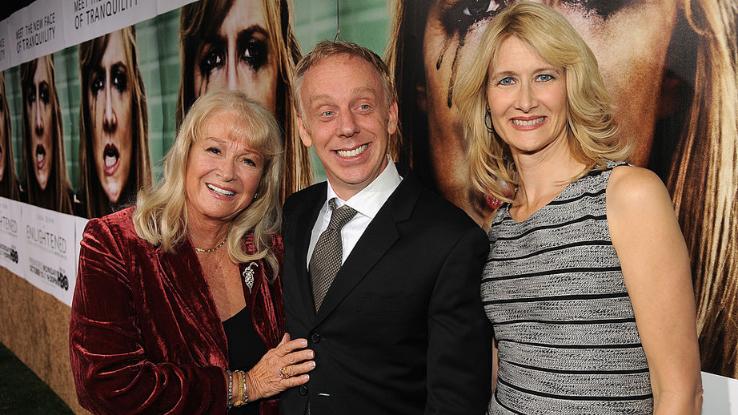 The series followed Amy Jellicoe (Dern), a self-destructive executive whose career implodes, landing her in rehab where, as fate would have it, she has a sudden philosophical awakening, or, you know, enlightenment. Entertainment Weekly's Melissa Maerz called it "the best show nobody's watching," and, when cancellation loomed after season two, Time's James Poniewozik wrote that "HBO doesn't owe it to us to keep Enlightened on the air; HBO owes it to itself." Sadly, all the praise in the world couldn't save the show.
Dead Like Me (2003-2004) | 2 Seasons
Clearly, series creator Bryan Fuller has a thing for death: He's the mastermind behind cult classic Pushing Daisies and dramedy Dead Like Me, which was also cancelled too soon. Dead Like Me starred Ellen Muth and Mandy Patinkin as Seattle-based grim reapers who remove folks' souls from their bodies after death and escort them to the afterlife. Due to creative differences, Fuller left the show after just five episodes.
When it premiered, Dead Like Me boasted ratings that were three times Showtime's average, and its premiere pulled in 1.11 million viewers, a record that wasn't broken until seven years later with the debut of Shameless. Nonetheless, the work environment caused the whole thing to collapse. Fuller said the "lack of professionalism…made it really difficult" and likened working on the series to "being at war." He went on to say that Showtime ultimately cancelled the show due to "a loss of quality and a sense [that] the problems would continue." In 2009, Muth reprised her role for the not-so-great direct-to-DVD film Dead Like Me: Life After Death.
Gravity Falls (2012-2016) | 2 Seasons
Despite sounding like something made to stand side-by-side with Adventure Time and Steven Universe on Cartoon Network, the animated mystery-comedy Gravity Falls was created by Alex Hirsch for Disney. The series follows twins Dipper (Jason Ritter) and Mabel Pines (Kristen Schaal), who are sent off to Gravity Falls, Oregon — a strange, Twin Peaks-esque town full of paranormal happenings — to stay with their great-uncle ("Grunkle") Stan (Hirsch), who runs the Mystery Shack tourist trap.
The quirky, smart show was universally loved by critics, with IndieWire writer Michael Schneider stating that "Gravity Falls is a kids' show so dense with mythology, pop culture jokes, Easter eggs, and mystery that grown-ups were often more invested." Despite strong ratings, Hirsch announced that the series would end with the second season finale so that it could end on his terms with "a real conclusion for the characters." Although Hirsch has said he's open to specials or one-off episodes, Gravity Falls is currently alive and well in graphic novel form.
Penny Dreadful (2014-2016) | 3 Seasons
Created by John Logan for Showtime, Penny Dreadful was a horror series, the title of which refers to a type of British fiction with sensational subject matter that was all the rage in the early 19th century. The show centers on quite a few notable characters from Gothic fiction, including Oscar Wilde's unaging Dorian Gray; Abraham Van Helsing and Count Dracula from Bram Stoker's vamp novel; the titular character(s) from Robert Louis Stevenson's Strange Case of Dr. Jekyll and Mr. Hyde; and Mary Shelley's Victor Frankenstein (and his iconic monster).
At its core, however, Penny Dreadful is about Vanessa Ives (Eva Green), a mysterious medium who is allegedly destined to bring about the End of Days. We won't spoil it, but season three concludes Vanessa's story on an appropriate note, so there wasn't a huge need to make episodes beyond that finale. "I always knew it wasn't going to be a really long-running show," Showtime CEO David Nevin said. "John [Logan] came in and said…when Vanessa Ives…is done, I think the show is done." Still, the nature of the show could have allowed it to go on for years. Good news: The spinoff series, Penny Dreadful: City of Angels, is set to debut in 2020.
Timeless (2016-2018) | 2 Seasons
Sci-fi series Timeless was about a team of unlikely heroes — a history professor, a soldier and an engineer — who try to stop a shadowy organization from changing the course of history after an experimental time machine is stolen. Our protagonists, played by Abigail Spencer, Matt Lanter and Malcolm Barrett, learn that each of them has deeper connections to the devious time-travel plan. Sounds fun, right? Well, NBC cancelled it after one season…
And then renewed it three days after that cancellation was announced. Was history-altering time travel involved in this decision reversal? That remains to be proven. The show's 10-episode second season garnered more critical praise than the first but, ultimately, didn't pull in the ratings the network was hoping for, leading to a second, seemingly official cancellation. Until, a month after that, NBC ordered a two-part finale to end the series on a satisfying note. (Again, time travel?) Even though Timeless was given the chance to wrap things up, we're still sure that its premise could have sustained years and years of entertaining episodes.