This year, Robert Eggers released his third feature film, The Northman. Taking place in AD 895, it's the story of a Viking prince who sees his father murdered when he's young and spends the rest of his life plotting revenge against the man who did it. It's exciting and terrifying, full of beautiful scenery and intense action. It has all the pieces that make for a great revenge movie.
But revenge has been a classic plot device for as long as folks have been telling stories. The act of seeking revenge shows human beings at their most primal. Revenge has no logic to it; it's pure instinct. In so many of these stories, the lesson is that revenge doesn't really make you feel better. And yet many revenge stories are still wildly satisfying. They're a place for us to explore feelings and actions that aren't safe or healthy to act on in real life.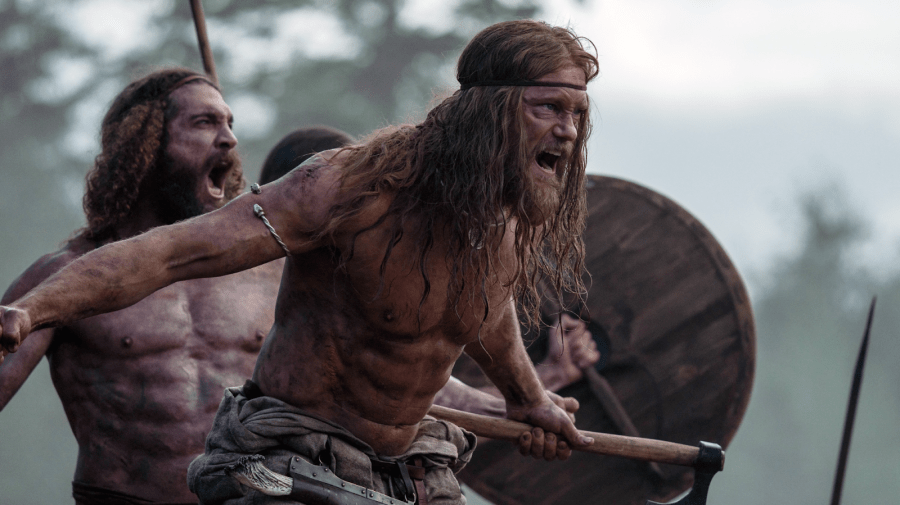 Watching The Northman reminded me of all this, and got me thinking about some of my favorite revenge movies ever. So here they are: the 13 best revenge movies ever — according to me. These stories inspire and excite me, but they also make me question why I feel that way, and that complexity is part of what makes movies like this so interesting.
Marathon Man (1976)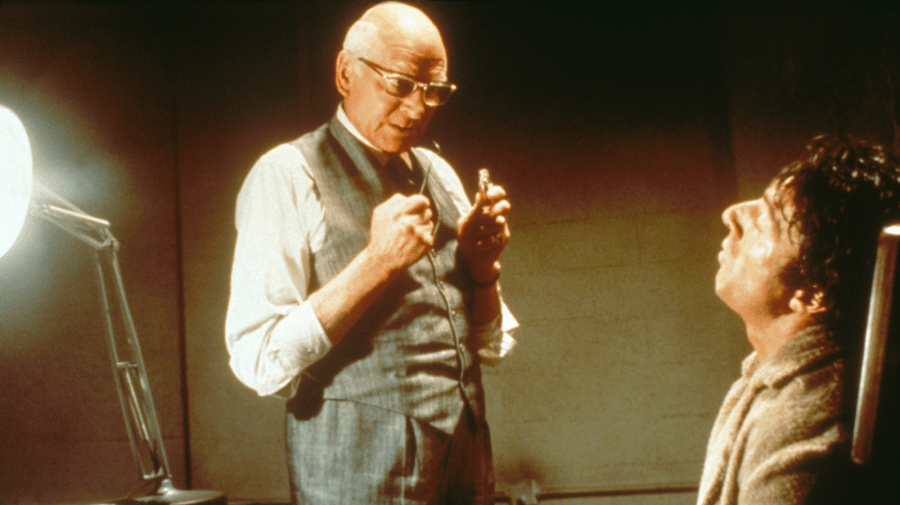 Marathon Man is a movie full of Hollywood legends at their best. It was written by William Goldman, perhaps the best screenwriter of all time, and based on his own novel of the same name. It also stars two legendary actors: Dustin Hoffman and Laurence Olivier.
Mostly though, Marathon Man is just a really exciting thriller. The story is about a graduate student named Babe (Hoffman) who, as a history major, is trying to continue his father's research on tyranny. In classic movie fashion, he learns that his brother is actually a secret agent for the government, and gets caught up in a bunch of intrigue when he accidentally gets in the way of an ex-Nazi (Olivier) attempting to recover his stash of stolen diamonds.
Most famous for a series of harrowing torture scenes — this movie will make you feel terrified of going to the dentist for quite a while — it's also a movie that's incredible for all the questions it leaves unanswered.
The Lady Eve (1941)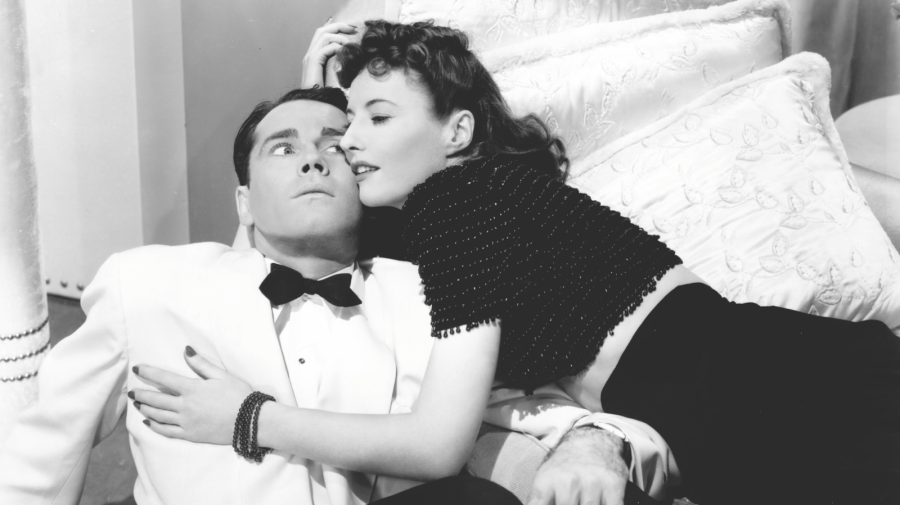 The Lady Eve is an absolute classic from Preston Sturges, the foremost practitioner of the forgotten genre known as the Screwball Comedy. It stars Henry Fonda as Charles Pike, a doofus who's the heir to a beer company. Barbara Stanwyck plays Jean Harrington, a con artist who's trying to swindle him. Except — oops! — she falls in love with him, only to be scorned by him when he discovers her con.
To get back at him, she sneaks back into his life disguised as "The Lady Eve," a rich heiress. Somehow, she convinces him to fall in love with her yet again. Of course, the truth gets in the way — yet again — but it all ends happily. Stanwyck's performance as a vindictive con artist who can't help the feelings in her heart is full of sweetness and revenge all at once. It's a heady mixture, and a really fun film.
Taken (2008)
When Taken came out in 2008, it felt like a real revitalization of the revenge genre. The premise is that a retired CIA officer — he's also a former Green Beret, for good measure — played by Liam Neeson is in the midst of trying to reconnect with his 17-year-old daughter, Kim (Maggie Grace), after his divorce from her mother (Famke Janssen). Predictably, when Kim goes on a trip to Europe, she gets kidnapped. Liam Neeson gives his famous speech to the kidnappers over the phone about how he has "a particular set of skills," and we're off to the races.
What follows is classic action movie fare, as Neeson mows down every bad guy in his way until he finally saves the day. Amazingly, this movie sparked a couple of sequels in which people continue getting "taken" and Neeson continues rescuing them. Very exciting stuff.
Straw Dogs (1971)
This thriller from master of violence Sam Peckinpah was such a celebration of revenge — and the violence that often leads to it — that the film was extremely controversial at the time it debuted. Because of that, it's interesting that Straw Dogs was popular enough to spawn a remake in 2011, 40 years after its original release.
The original is the superior film, even if it is incredibly hard to watch at times. It's the story of an American mathematician named David (Dustin Hoffman, in another all-time great revenge performance) who moves to a remote part of the English countryside with his wife Amy (Susan George). They end up sparking the resentment of a group of men from the area, including Amy's ex-boyfriend, and that leads to terrible sexual violence and revenge. It's an extremely upsetting movie, but in the history of films that explore the concept of revenge, it definitely stands out.
Cape Fear (1962 & 1991)
Cape Fear is another movie, like Straw Dogs, that received a remake a few decades after it was first released. It's the story of a man who's released from prison and devotes himself to the work of seeking revenge against the lawyer who put him away.
In this case, both versions of the film are tremendous. The 1962 version, directed by J. Lee Thompson, features Robert Mitchum as the criminal, Max Cady, and Gregory Peck as the lawyer, Sam Bowden. The 1991 version was made by Martin Scorsese, and features an extremely creepy performance from Robert De Niro as Max, while Nick Nolte plays Sam.
Kill Bill: Volume 1 (2003) & Kill Bill: Volume 2 (2004)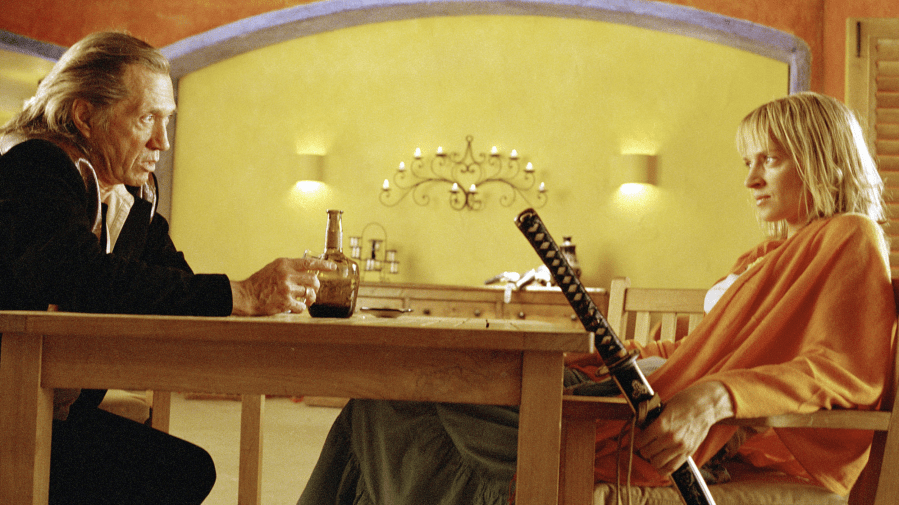 These two Quentin Tarantino movies starring Uma Thurman as The Bride function as one epic story of vengeance. The Bride spends two full films hunting down the assassins who betrayed her before finally arriving at the titular Bill, her ex-lover who tried to have her killed. Thurman's performance across both movies is probably the crowning achievement of her career.
It's a wonderful narrative device: the whole time you're watching, you're aware of the fact that the movies are called Kill Bill. You know exactly where it's headed. That should take some of the suspense out of the proceedings, but it really doesn't. Every moment of these movies is high-intensity filmmaking designed to keep you on the edge of your seat.
Mean Girls (2004)
Revenge movies don't always have to be about physical violence. Sometimes it's emotional. Mean Girls, with a screenplay by comedy legend Tina Fey, was a really big deal when it came out in 2004. It's a taut, hilarious revenge movie wrapped up in the drama of a high school friendship gone wrong. It's got all the best tropes of classic high school comedies like Valley Girl (1982) and Ferris Bueller's Day Off (1986) alongside some of the best revenge tropes from other movies on this list, all with a wink and a laugh.
At the center of it is an excellent performance by Lindsay Lohan, just before she began shifting away from her successful career as a child actor in movies like The Parent Trap (1998) and Freaky Friday (2003). In Mean Girls, she pulls off the difficult trick of being believable as both a nerd and the hottest girl in school while she gets back at the evil Regina George (Rachel McAdams). In the end, it's just one of the best revenge movies — and comedies — of the past couple of decades.
John Wick (2014)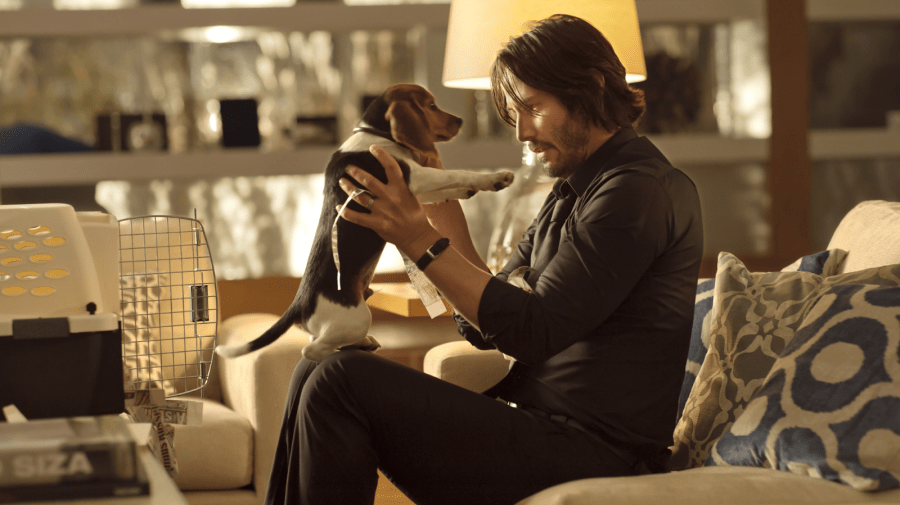 After the success of the first John Wick in 2014, there have been two sequels with another still on the way, but it was the first movie that was the best pure revenge story. It's a simple plot: a retired assassin spends pretty much the entire runtime of 101 minutes hunting down the bad guys who broke into his house, destroyed his sweet, vintage car, and — most importantly — killed his puppy.
It's clear at this point in our society that we'll forgive a lot of evil deeds, but we will not abide the murder of a puppy. And so we're totally on board as John Wick (Keanu Reeves) exacts revenge on everyone involved in the situation. One of the most satisfying rides on this list, for sure.
The Nightingale (2018)
You might have missed this absolutely harrowing-but-gorgeous movie by Australian director Jennifer Kent (she also made The Babadook), but it's an essential revenge classic. Set in the Australian penal colony of Van Diemen's Land in the 1820s, it's the story of a woman who experiences horrible violence and manages to exact revenge on the men who did it.
Like Straw Dogs, the violence is really difficult to watch, but this movie's treatment of the horrors of racial and sexual violence in colonial Australia is done with a great deal of care. Going through the story is an ordeal — the film had psychologists on set during some of the filming — but ultimately it's a movie you'll never forget.
Carrie (1976)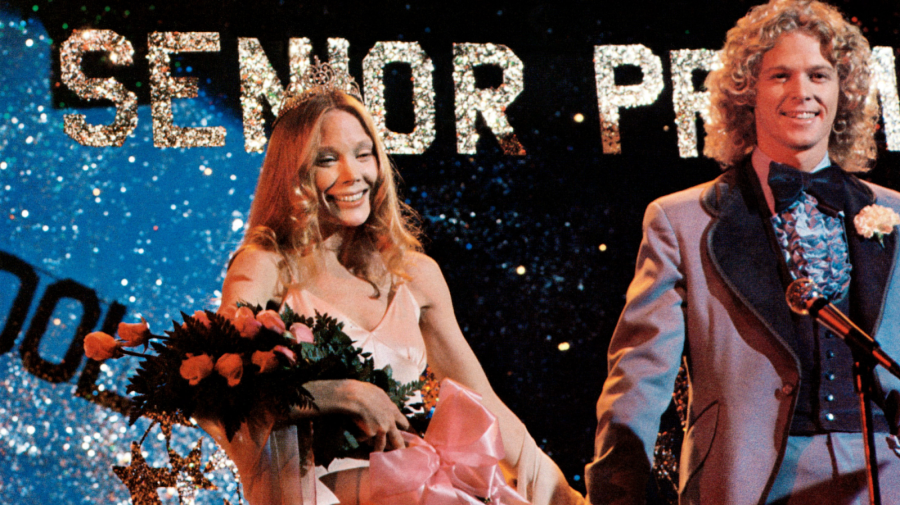 We wrote about Carrie in our roundup of terrifying movies to watch on Mother's Day, but it deserves another mention here for its climactic outburst of pent up high school rage. Most revenge movies have an event at the beginning that leads to an ongoing quest for revenge throughout the rest of the film. Carrie, on the other hand, is basically an ongoing series of painfully humiliating and cruel moments that culminate in an explosion of revenge.
Sissy Spacek's performance as Carrie, who endures endless slights and cruelties both large and small, is really quiet and wonderful. And the direction by Brian De Palma makes for an atmosphere throughout that's kind of creepy and foreboding. One of the all-time classics in the supernatural horror genre, it deserves to be considered as one of the great revenge movies too, as far as I'm concerned.
Django Unchained (2012)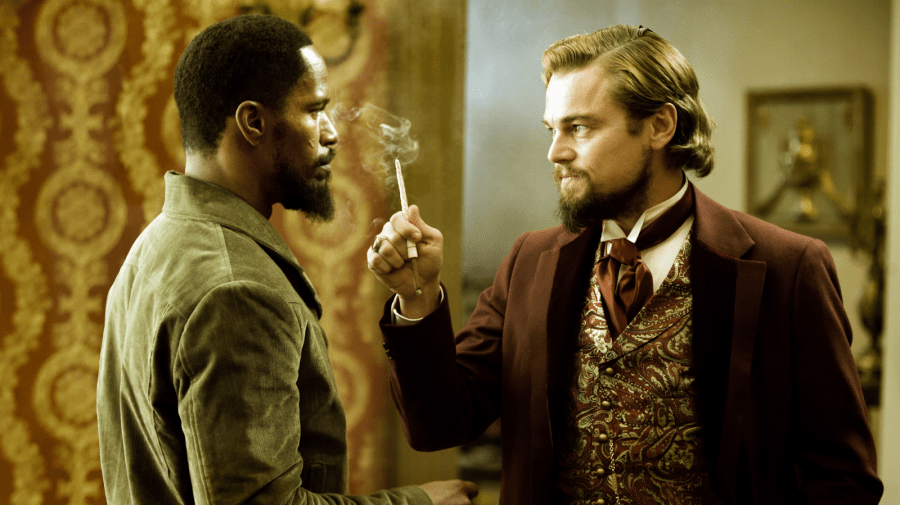 This revisionist Western revenge story by Quentin Tarantino, like Carrie, has a lot of build-up leading to an outburst of violent revenge. It's the story of an enslaved person during the late 1850s in the U.S. who gets his freedom from a bounty hunter and makes his way to the plantation where his wife is still being held captive. How he does that is really fun, tense and explosive.
In spite of the extremely heavy subject matter, the visual style of the movie is so exciting, and the scenery both in the Old West and in the Antebellum South is beautiful. Mostly though, this movie is fun for its movie star performances. Jamie Foxx as the seething and cool Django, Leonardo DiCaprio as the cartoonishly evil plantation owner Calvin Candie and Christoph Waltz as the hilariously matter-of-fact German bounty hunter Dr. King Schultz: they're all amazing in this movie. And the supporting performances by Kerry Washington, Samuel L. Jackson and Don Johnson are all pretty great as well.
Mandy (2018)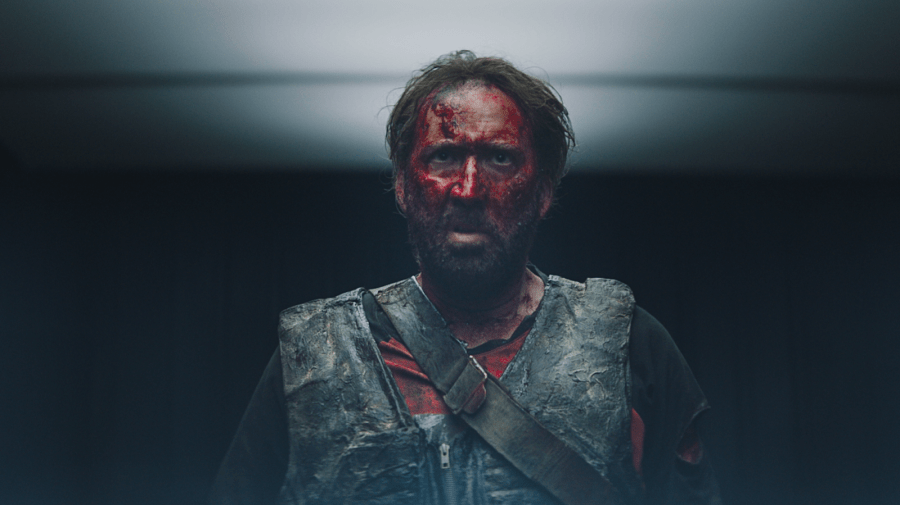 This is, by far, the most psychedelic movie on this list, combining your standard horrifying revenge movie with a totally nuts drug trip. It's also a pretty wild performance by the king of the wild performance: Nicolas Cage. Coming during a period of his career in which most of his movies were straight-to-DVD duds, Mandy is a twisted and wonderful work of art.
The story is like many others on this list. Cage plays a man named Red who pursues revenge against the lunatic cult members who murdered his wife. The cult's use of psychedelic drugs, however, casts a strange, hypnotic style over everything that happens, and that look is what makes this movie so special. Though it was a bit of a flop when it came out, it's the kind of movie that's adored by everyone who dares to watch it. A real cult classic, you could say…
Gladiator (2000)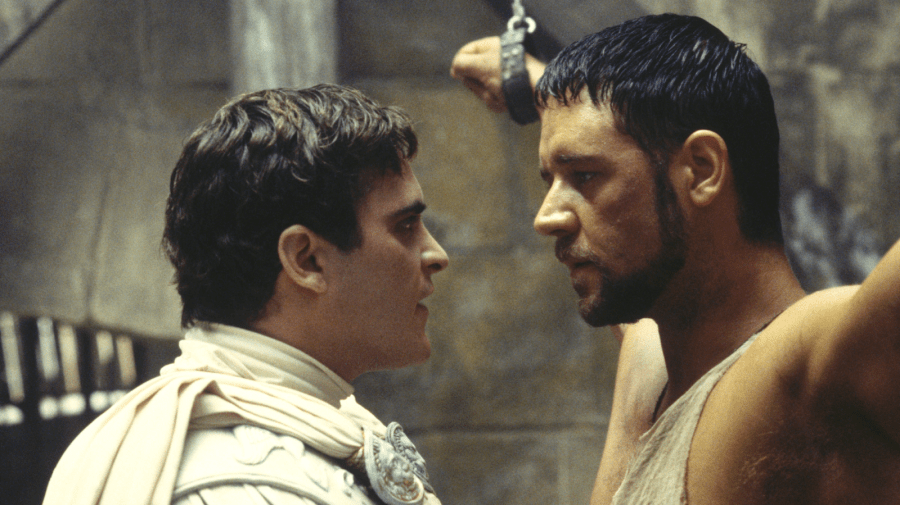 This epic from director Ridley Scott might be the most successful revenge movie of all time. It was a gigantic box office success — the 3rd highest grossing movie of 2000, it made almost $500 million worldwide. It stars Russell Crowe as a former Roman general named Maximus who is betrayed by the emperor and spends the rest of the movie working toward his ultimate revenge.
But the real star of the show is Joaquin Phoenix as Commodus, the evil, young emperor. Phoenix had been in a bunch of movies prior to 2000 (he's particularly great as Max California in 8mm), but he steals the show in Gladiator. From that point forward, he was a must-see movie star. He's one of the most reprehensible characters on this whole list, which makes him an essential ingredient in this awesome revenge movie.