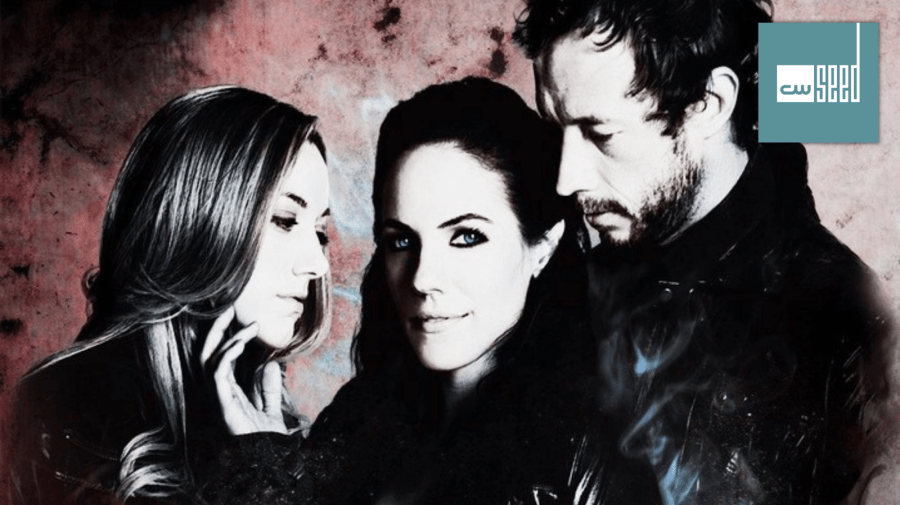 Want to stream TV shows for free? CW Seed is a great place to do so, especially if you missed some under-the-radar genre hits over the last few years. While The CW is best known for popular offerings like The Flash, Supergirl and Riverdale, CW Seed, which falls under the network's umbrella, has a ton of series worth checking out.
In addition to original CW Seed shows, the streamer also boasts older content that originally aired on The CW, ABC, SyFy and other popular networks. Not sure where to start? We're highlighting the 11 best TV shows you can stream for free on The CW — formerly, CW Seed — right now. 
What Is CW Seed?
Before we share our favorite series, let's get into the basics — what is CW Seed, anyway? These days, we're inundated with so many streaming platforms, and many of them have similar names. For example, if you subscribe to Showtime as a standalone, you'll use their self-titled platform, but if you have access through a larger cable package, you'll use Showtime Anytime. Confusing, right?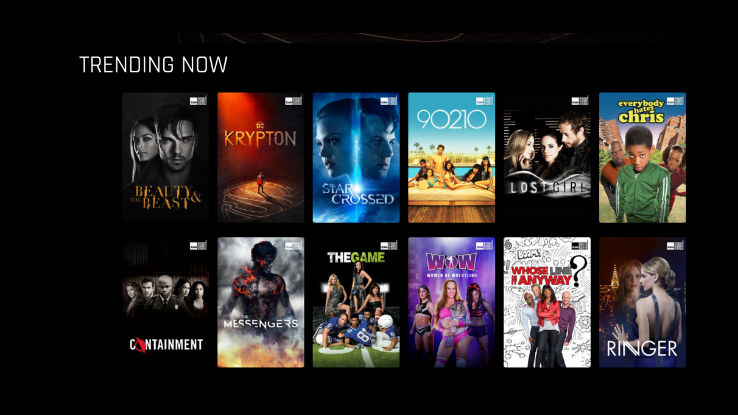 While Showtime's iterations both offer the same content with different login methods, The CW and Seed started as distinct streaming hubs. In addition to its cable network iteration, The CW has a stand-alone app and a website for folks accessing shows on their desktops; on the platform, The CW houses all of its current programming with the latest episodes of its shows appearing on the streamer the day after their network premieres. Put simply, if you want to jump into Batwoman or Riverdale's latest season (or currently airing season), The CW is where you'll head.
When it first launched, CW Seed had very little CW content on offer. It did house some older shows, like The Carrie Diaries or Nikita, which had been off air for years. Otherwise CW Seed was stocked with original web shows, like All American Stories, and DC originals, like Constantine: City of Demons and Deathstroke: Knights & Dragons, that are outside of The CW's main "Arrowverse" shows.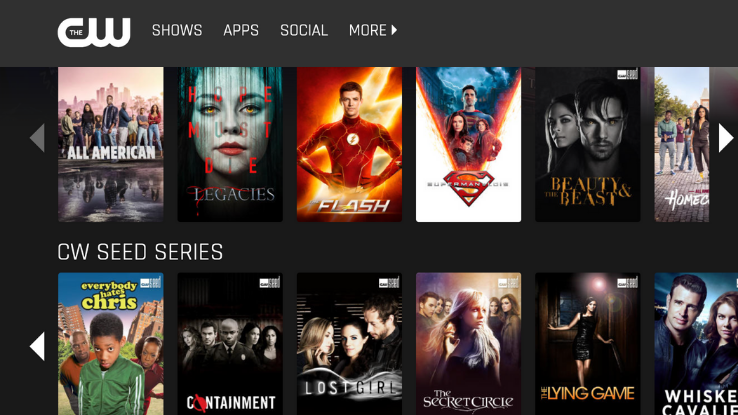 A hidden gem? The content on offer from The CW's parent companies, CBS and Warner Bros., as well as competitor networks, like ABC and Fox. If you want to stream Whose Line Is It Anyway?, Pushing Daisies or The OC, check CW Seed first. After all, the content is completely free — no cable login, credit card or password needed.
As of 2022, however, CW Seed has more officially merged with The CW. That is, CW Seed's content is no longer hosted on its own site. Instead, you'll just head on over to The CW to catch current series, older CW shows, Seed Originals and web shows, and older programs from The CW's parent and competitor networks.
The streamlining (pun intended) definitely cast a larger spotlight on what were once CW Seed exclusives. Not to mention, there are quite a few shows hosted by The CW that aren't on larger streamers, like Netflix or Hulu, right now. Need help navigating The CW and CW Seed library of content? Here are the 11 best TV shows you can stream for free on CW Seed (a.k.a. The CW) — well, beyond the popular CW network hits like The Flash and Supergirl.
TV Shows You Can Stream for Free on CW Seed (a.k.a. The CW)
Lost Girl
First up, is a show too many viewers have been sleeping on — Lost Girl. Before Emily Andras created the women-led, and wonderfully, queer Canadian hit Wynonna Earp, she was the showrunner on Lost Girl, another show that centers queer characters and serves up supernatural thrills. 
The premise? Bo (Anna Silk) is a succubus — a being who feeds on human energy to survive and, in particular, sexual energy. After discovering the hidden world of the Fae — other supernatural beings who live alongside humans and belong to either the Light or Dark clans — Bo learns to control her abilities, all while solving supernatural crimes alongside her human sidekick and best pal, Kenzie (Ksenia Solo).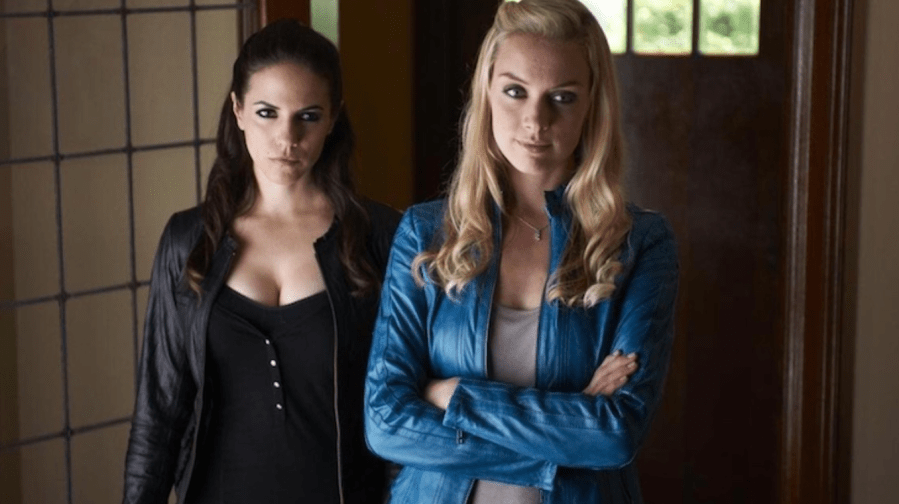 Of course, Bo wants to do things her way. She's often rash — and stubborn. Not to mention, she isn't particularly interested in choosing a "side" in the Fae world, even as the leaders of the Light and Dark clans try to court her.
Across five seasons, Lost Girl's bisexual succubus learns more about her past (and her family), takes on otherworldly foes, and navigates a hot-and-heavy love triangle — Bo is often pulled between Lauren (Zoie Palmer), a human scientist employed by the Light Fae, and Dyson (Kris Holden-Ried), a Fae investigator who moonlights as a werewolf. Needless to say, if you're a fan of Buffy the Vampire Slayer, urban fantasy or monster-of-the-week shows, Lost Girl is a must-watch series. — KB
Pushing Daisies
Created by Bryan Fuller, this comedy-drama has amassed a cult following, despite a short run and being off the air since 2009. Starring Lee Pace, Anna Friel, and Chi McBride, Pushing Daisies centers around Ned (Pace), a pastry chef who can bring people back from the dead. He uses his gift to solve murder cases by asking the once-deceased victims the name of their.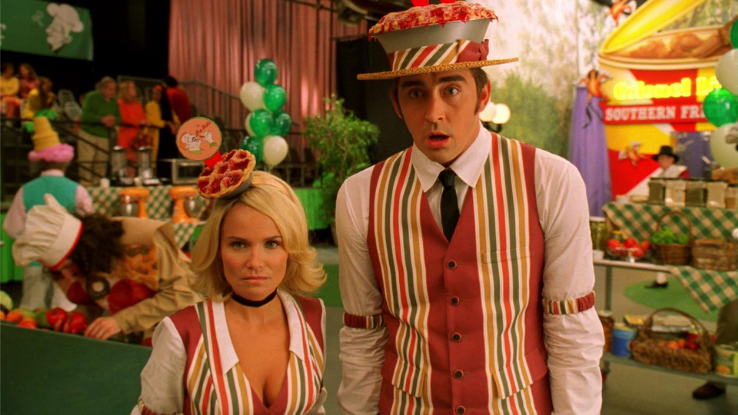 Ned even resurrects his childhood crush, Chuck (Friel). The only caveat? If he touches Chuck again, she'll be dead again — for good. Despite only airing for two seasons, this ABC series nabbed a Primetime Emmy award. —JG
Everwood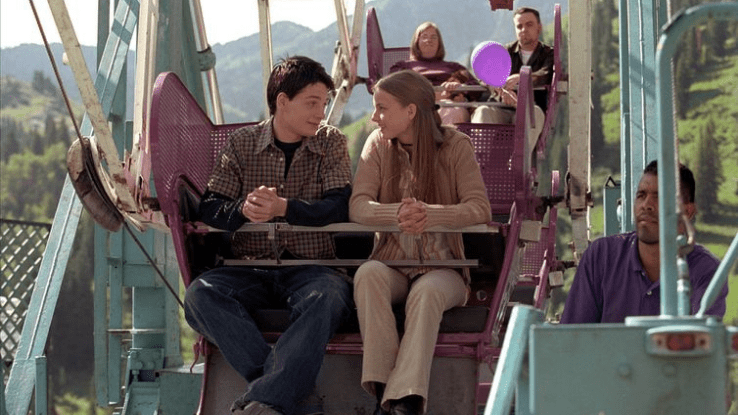 Everwood was canceled just before The WB and UPN merged to create The CW. Naturally, The CW retained the rights to the show, which originally aired from 2002 to 2006. The story centered on Andy Brown (Treat Williams), a brain surgeon who moves his kids from the ever-bustling New York to the small, fictional town of Everwood, Colorado, after the death of his wife. Long before they joined the Marvel Cinematic Universe (MCU), Emily VanCamp and Chris Pratt were among Everwood's cast members. —JG
Constantine
John Constantine (here, Matt Ryan), the warlock-detective, has made several appearances on film and TV. (We all remember the Keanu Reeves movie, right?) Most recently, Constantine ran on NBC between 2014 and 2015 — before the Arrowverse — The CW's DC Comics universe of shows — really took hold.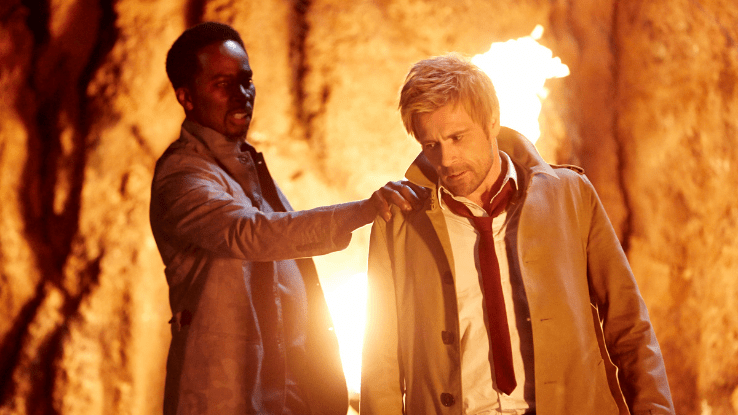 The one-season show may have ended prematurely, but Constantine has shown up on a more recent CW/DC Comic hit, Legends of Tomorrow. If you're a fan of superhero shows, Constantine is worth the watch. Plus, the demon-battler is one of DC's long-standing canonically bisexual characters — another win for The CW's pretty impressive LGBTQ+ representation. —KB
Everybody Hates Chris
Before he battled zombies on The Walking Dead or dealt with the ever-amusing shenanigans that befall the titular school in Abbott Elementary, Tyler James Williams starred as the title character in Everybody Hates Chris.
Originally picked up by UPN and later transferred to The CW, the then-popular sitcom, which was inspired by comedian Chris Rock's teenage years, aired for four seasons. In addition to Williams, the cast was rounded out by Terry Crews (Brooklyn Nine-Nine) and Tichina Arnold (Martin). Plus, Rock provided some incredibly entertaining voice-over narration. —KB
Ravenswood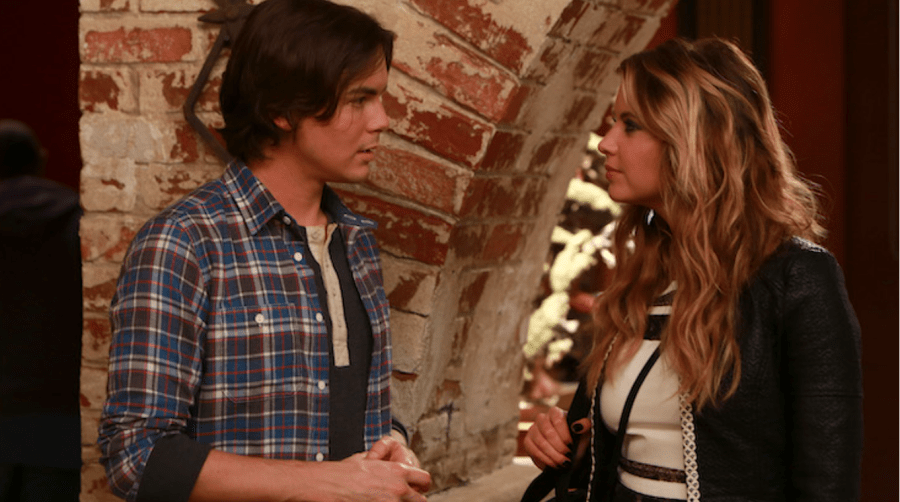 Ravenswood was yet another short-lived series, but, what you may not know, is that it's a spin-off of the hugely popular Pretty Little Liars series. This supernatural teen drama also leans into the thriller and mystery elements that made PLL such a hit, and starred Nicole Gale Anderson and Tyler Blackburn. Set in the fictional Ravenswood, Pennsylvania, the show centers on a deadly curse that haunts the town. —JG
Nikita
The second TV series adaptation of Luc Besson's acclaimed French film La Femme Nikita (1990), Nikita ran on The CW from 2010 to 2013. The titular character, played by Maggie Q (Designated Survivor), escapes a secret government-run organization known simply as "Division." Using the spy and assassin abilities the Division trained her to hone, Nikita hopes to bring the organization down after her fiancé is murdered. —JG
Hellcats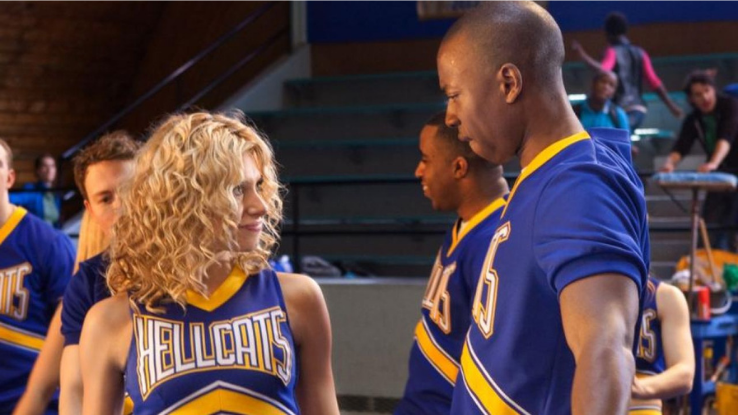 Hellcats, which initially aired on The CW for a lone season, explored the cutthroat world of competitive college cheerleading. When pre-law college student Marti Perkins (Disney alum Aly Michalka) loses her scholarship, she auditions for her college's cheerleading squad to secure an athletic scholarship instead. Luckily for Marti, she does have dormant gymnastics abilities — she's just not the peppiest. —JG
Ringer
Sarah Michelle Gellar (Buffy the Vampire Slayer) starred in the thriller-meets-crime series Ringer for a single season back in 2011. The CW series centers on her character, Bridget, who's six months sober when she witnesses a professional hit.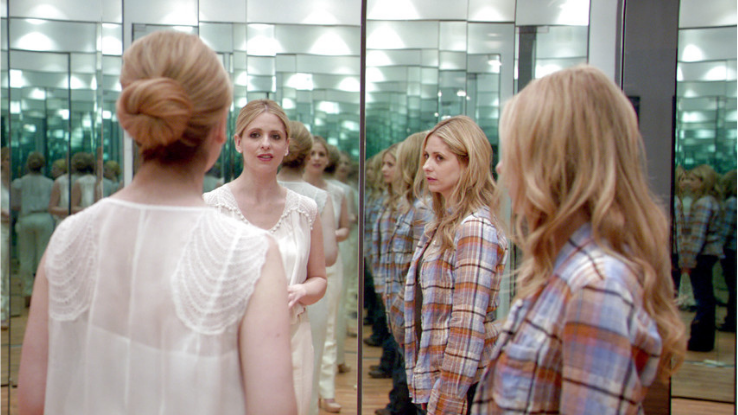 To avoid being implicated in the events, Bridget flees to New York City to visit her twin sister (also Gellar) — who mysteriously goes overboard on a boat trip. Bridget takes on her sister's identity, only to find she's still in danger. —JG
The Carrie Diaries
The Carrie Diaries might be the better of the two Sex and the City spin-offs, if we're being honest. Set in the early 1980s, the show takes inspiration from both SATC author Candace Bushnell's young adult (YA) novel of the same name as well as the popular HBO series. Of course, it's a much more tame look at Carrie Bradshaw's life — long before she became a sex and relationship advice columnist.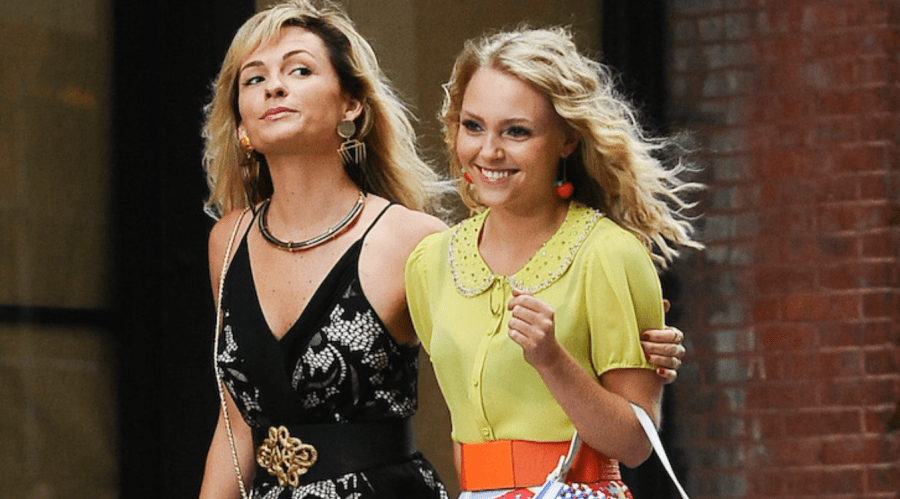 Here, AnnaSophia Robb (Little Fires Everywhere) stars as a high-school version of Sarah Jessica Parker's iconic character. Living in small-town Connecticut with her dad and younger sister, Carrie's life is a far-cry away from what it will become. Although she's still passionate about fashion and friends, this is before the sex — and before the city. The show also stars Austin Butler (Elvis) as Sebastian Kydd, Carrie's first big love interest. —KB
The Secret Circle
The Secret Circle follows teen Cassie Blake (Britt Robertson), who moves to Washington to live with her grandmother after her mother dies under mysterious circumstances.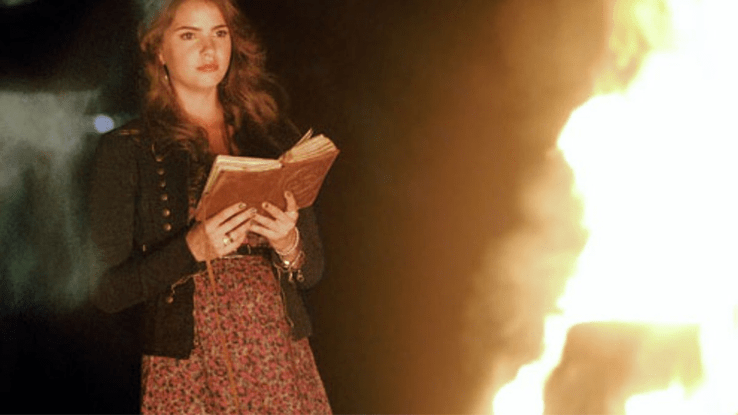 Cassie discovers that she's a witch — but she isn't the only one. As the name implies, she is amongst a circle of other high school witches. Airing for just one season, the supernatural teen drama was largely canceled due to its bigger special effects budget. —JG