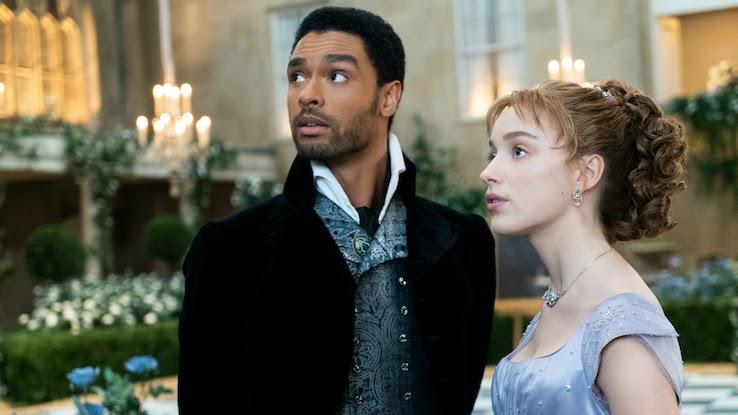 We still haven't fully recovered from Lady Whistledown's announcement about the Duke of Hastings (Regé-Jean Page) not returning to Bridgerton for its season two on Netflix.
The romantic show set in Regency-era London became Netflix's biggest series ever when a record 82 million households around the world swooned in harmony and watched Bridgerton in the first 28 days after its debut.
Readers of the original novels by Julia Quinn, on which the show is based, probably had an inkling that season two would be sans Page since each book of the series focuses on one of the Bridgerton siblings and their love story.
Lady Whistledown — the incisive gossip writer voiced in the show by Julie Andrews — has indeed already reported Bridgerton 's much anticipated second season will be dominated by Lord Anthony Bridgerton (Jonathan Bailey) and his quest to find a Viscountess. I know, Lord Bridgerton is no Duke of Hastings. But with Simon (Page) and Daphne (Phoebe Dynevor) married, reconciled, pretty much in love and having already produced their first offspring by the end of Bridgerton season one, there's not much more to add to that story other than a lot of everyday domesticities. And that hardly makes for good TV.
Bridgerton isn't the only book adaptation that has upset fans. Here are some more examples of screen versions that angered readers and viewers.
Interview with the Vampire (1994)
Tom Cruise, Brad Pitt, Kirsten Dunst, Christian Slater and Antonio Banderas star in this adaptation of Anne Rice's first book in The Vampire Chronicles. Regardless of the movie's star power, Rice wasn't exactly thrilled with the casting. The author — and the fans of her books — didn't comprehend director Neil Jordan's choice to play Lestat. "The Tom Cruise casting is so bizarre, it's almost impossible to imagine how it's going to work," Rice said in an interview with Movieline before the release of the movie.
She had pointed out her preference of John Malkovich or Julian Sands (A Room with a View ) for the role. "They needed an overpowering person like that, very blond, very tall, very athletic, very full. I think Brad Pitt would be a fabulous Lestat. I tried for a long time to tell them that they should just reverse these roles — have Brad Pitt [Louis] play Lestat and have Tom Cruise play Louis. Of course, they don't listen to me." Rice would later on praise Cruise and Pitt's work in their respective roles after catching an early screening of the movie.
The outspoken author, who also wrote the movie's script, said she trusted Jordan's courage as a filmmaker. "He isn't scared by gender, he loves to play with transcending gender and gender illusions and tricks. He'll know how to work with those characters without being afraid of their homo-erotic quality," she told Movieline . But the movie lacked some of the book's subtleties and didn't dwell on the more-than-friendship companionship that defines Lestat and Louis' relationship.
The movie was made in 1994. Not only was Hollywood a far less progressive industry back then, but they were also not as adept at producing sequels. Or we'd have at least an adaptation of TheHomelandVampire Lestat with Cruise returning and another one of The Vampire Armand with Banderas in the lead.
Romeo + Juliet (1996)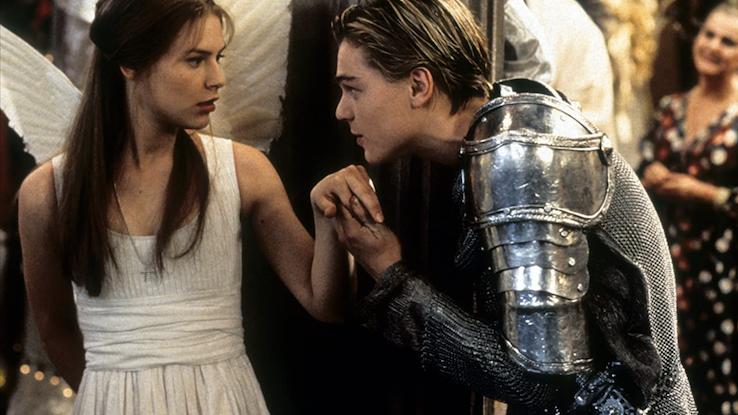 Australian filmmaker Baz Luhrmann (Moulin Rouge) adapted the screenplay and directed this version of William Shakespeare's classic romantic tale with then-teenager Claire Danes (Homeland) and early-twenties Leonardo DiCaprio playing the star-crossed lovers.
Shot for the most part in Mexico City but set in an alternative current-day Miami, the film turned the Montagues and the Capulets into two rival mafia families and swapped swords for guns. Deemed a Romeo and Juliet for the MTV generation, the movie is certainly unsuitable for those who prefer their Shakespearean adaptations as faithful as possible. "The madly flamboyant filmmaker Baz Luhrmann invents a whole new vocabulary for a story of star-crossed young love. It calls for pink hair, screaming billboards, tabloid television stories, music-video editing and a little hot dog shack called Rosencrantzky's on Verona Beach," The New York Times' reviewer Janet Maslin wrote at the time. "Why bury Romeo and Juliet amid all this creative ferment?"
And while Maslin certainly has a point, the 25 years that have gone by since the movie was released have bestowed it with a patina of '90s respectability. Not to mention, it boasts a soundtrack that features grungey indie-pop themes by Garbage, The Cardigans and Radiohead.
The Talented Mr. Ripley (1999)
Let me be clear, we have nothing against Anthony Minghella's adaptation of the Patricia Highsmith novel of the same name with a boyish Matt Damon in the titular role.
If anything, the problem with this adaptation is that it was made in 1999 and back then prestige TV had yet to become a thing. Now series and miniseries have become the preferred medium for adapting novels with complex protagonists and nuanced character development.
That is the case of the refined, polite yet sociopathic (and showing-murderous-tendencies) Tom Ripley. And while the movie version of The Talented Mr. Ripley is a very good rendition of the original material, with a stellar cast rounded out by Jude Law, Gwyneth Paltrow, Cate Blanchett and Philip Seymour Hoffman, there's just so much more to this story and this character that was left out.
There's only one Ripley movie but five Ripley books that see Tom throughout the years. And while none of the other Highsmith novels are as sharp and unexpected as that first one was, you still can't avoid rooting for this anti-hero the whole time.
Fortunately, Showtime has a Ripley series  in the works with Steven Zaillian (Schindler's List) as writer and director of the first season. Andrew Scott (Fleabag) will play the lead and Zaillian wants to use the five novels in the book series as a roadmap for the progression of the show, with the first season being based on the first book. "The hope is that each [of the] subsequent four books will also each be an eight-episode season in the series," he told Variety.
Twilight (2005)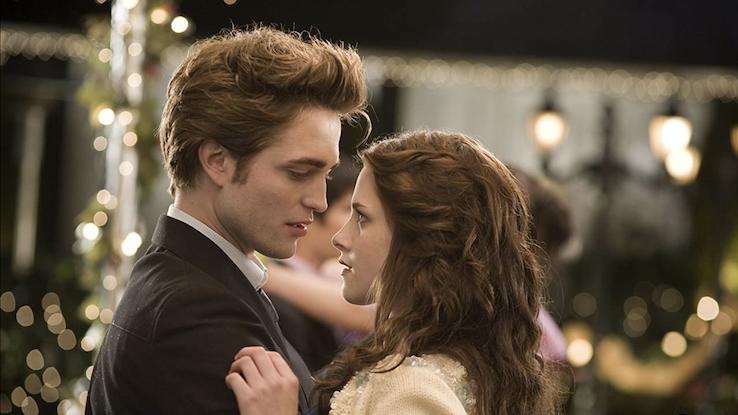 This movie adaptation of Stephenie Meyer's vampire saga didn't necessarily anger any fans of the books, who were quite happy about just how faithful the whole film and consequent four sequels were to the original books. But the contemporary love story starring Kirsten Stewart as an insecure teenager (Bella) and Robert Pattinson as a pale vampire posing as a high school student (Edward) didn't satisfy those who didn't read the books — or simply didn't care for them.
"Many feminists just said no to Twilight and claimed the vampire was merely a metaphor for the dangers of pre-marital sexual intercourse," Kate Muir said in a 2018 article about the 10th anniversary of the franchise's debut. The piece also mentions Edward's overprotection of Bella and her acquiescence. As well as the creepy fact that he likes watching her sleep in her bedroom.
Yet the five movies in the saga, which have been referred to as "abstinence porn," grossed a combined $3.3 billion at the box office. The franchise also managed to create a thirst for adaptations of women-led young adult fantasy novels. And while Shailene Woodley's Divergent, Lily Collins' The Mortal Instruments and Amandla Stenberg's The Darkest Minds wouldn't end up becoming as successful as Twilight, we'll always have Jennifer Lawrence's The Hunger Games.
Pride & Prejudice (2005)
Joe Wright's (Atonement) adaptation of Jane Austen's beloved novel Pride and Prejudice — with a screenplay by Deborah Moggah (The Best Exotic Marigold Hotel) — is almost perfect. It's a timely version with impeccable production design and cinematography that explores the attraction and intimacy between the witty and smart Elizabeth (Keira Knightley) and the proud and taciturn Darcy (Matthew Macfadyen) in a way no previous adaptation had.
Yet Wright managed to not do what the previous quintessential version of this tale — the BBC 1995 miniseries starring Colin Firth and Jennifer Ehle — handled to perfection: the casting of a dashing Mr. Darcy.
"Matthew Macfadyen, as Darcy, won't make anyone forget Firth — he's not so much brooding as sad," wrote Seattle Times critic Moira Macdonald. She wasn't the only one unconvinced by Macfayden's Darcy. "Anyone, including Mr. [Mickey] Rourke or even Gilbert Gottfried, would have made a livelier match for Knightley's Elizabeth Bennet than the sour Macfadyen," Ken Tucker wrote, putting it sharply in his review for New York Magazine.
I can't add much to that other than I have nothing against Macfadyen. He's perfect as the thirsty-for-power, spineless Tom Wambsgans in HBO's Succession. He's just not Darcy material.
The Girl with the Dragon Tattoo (2011)
There have been several adaptations of the Nordic noir book series Millennium about the hacker-turned-investigator Lisbeth Salander and the investigative journalist Mikael Blomkvist. The first three original books in the bestselling series — written by Stieg Larsson — were adapted in a trilogy of Swedish movies starring Noomi Rapace (Prometheus) and Michael Nyqvist (John Wick) as the main protagonists.
The three original novels were published posthumously after Larsson's death in 2004. But the writing series was continued by David Lagercrantz with three more books, the first of them — The Girl in the Spider's Web — was published in 2013 and adapted for the screen with Claire Foy (The Crown) playing Salander in an English-language movie released in 2018.
The thing is, there had already been an English-speaking Salander before. Rooney Mara (Carol) donned the jet-black hair, piercings and punk clothing in David Fincher's The Girl with the Dragon Tattoo (2011). Daniel Craig was Blomkvist in that version. But besides a warm reception from critics, one Oscar win for editing and four more nominations — one of them for Mara — there were no Fincher-directed movie adaptations of books two and three — The Girl Who Played with Fire or The Girl Who Kicked the Hornet's Nest.And there's nothing a reader loves less than an unfinished series.
The Girl on the Train (2016)
When it comes to psychological thrillers with a murder mystery at the core, a miniseries adaptation tends to work better than a movie just because it allows more time for red herrings, character development and even humor. Case in point: Sharp Objects, The Undoing and Big Little Lies.
Yet David Fincher achieved quite the engrossing movie adaptation of Gillian Flynn's bestselling novel Gone Girl — Flynn also adapted the screenplay — in which Rosamund Pike and Ben Affleck proved to be perfect casting choices.
Sharing a lot of the same ingredients as Gone Girl is Laura Hawkins' bestselling novel The Girl on the Train. But not even Emily Blunt playing the titular role managed to get this Tate Taylor (The Help) movie more than a 44% on Rotten Tomatoes. It could have worked so much better as a prestige HBO limited series.
Murder on the Orient Express (2017)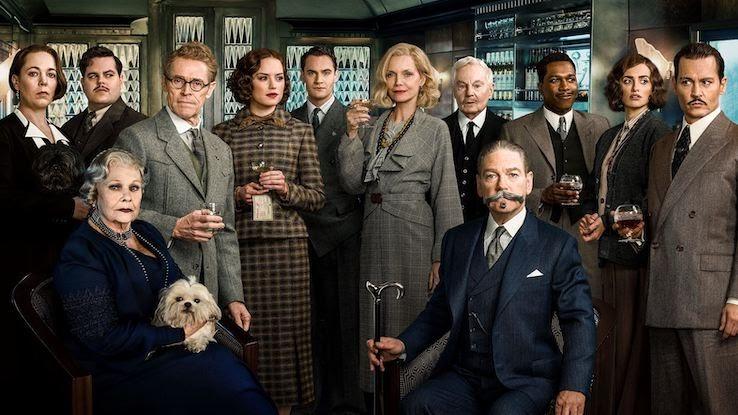 Irish filmmaker Kenneth Branagh directs and stars in this adaptation of Agatha Christie's quintessential murder mystery set aboard a moving train. Branagh dons the ludicrous mustache and plays Belgian detective Hercule Poirot. Penélope Cruz, Michelle Pfeiffer, Leslie Odom Jr., Judi Dench, Daisy Ridley, Willem Dafoe, Olivia Colman, Derek Jacobi and not-yet-cancelled Johnny Depp round out an astounding cast.
There's nothing intrinsically wrong with Murder on the Orient Express other than it could have been much better. It had all the elements — a solid and beloved source material; an incredibly talented ensemble; a healthy $55 million budget that allowed for portions of the shoot to take place in Malta and other international locations; and a respected and experienced filmmaker at the helm. But the movie didn't quite gel. And some CGI-heavy sequences got in the way, nearly derailing the story. Murder on the Orient Express didn't capture the audience the way Knives Out, another murder mystery story with a big ensemble cast and much less name recognition, would a couple of years later.
A Wrinkle in Time (2018)
Based on the 1962 young adult novel by Madeleine L'Engle, this adaptation was directed by Ava DuVernay's (Selma), written by Jennifer Lee (Frozen) and starred Chris Pine, Gugu Mbatha-Raw, Mindy Kaling, Reese Witherspoon, Oprah Winfrey and Storm Reid. But it didn't capture the critics or the audience. It has a 42% rating on Rotten Tomatoes and grossed just $132 million worldwide with an estimated budget of US$100.
The movie A Wrinkle in Time proved once more that sometimes translating the magic of words into images is a daunting task that requires a lot of moving pieces to fall in place just right. Adapting a beloved book is certainly no easy task.