After seven years of quality entertainment, AMC's critically acclaimed crime drama Better Call Saul (2015 – 2022) has sadly come to an end. For those not in the know, Better Call Saul (BCS) is the spin-off/prequel show to the Emmy award-winning series Breaking Bad (2008 – 2013). In season 2 of Breaking Bad, we're introduced to the unscrupulous yet ridiculously charming lawyer Saul Goodman. Bob Odenkirk's portrayal of the sleazy lawyer was so well-received by fans and critics alike, that Breaking Bad creator and Better Call Saul co-creator Vince Gilligan approached Odenkirk about the possibility of a spin-off show while wrapping up "Full Measure", the final episode of Breaking Bad's third season.
"Saul Gone" is the aptly chosen title of the Better Caul Saul series finale. After evading the authorities for years, Saul Goodman (living under the moniker "Gene Takavic") is finally exposed by a kindly old woman — and, we kid you not, askjeeves.com. With nowhere left to hide, Saul must finally face the consequences of his actions. Not just as a criminal, but as a brother, a friend, a husband, and a human being.
"Saul Gone" Breakdown
If you haven't yet watched BCS's finale be warned, spoilers ahead about the show's ending. "Saul Gone" starts with a flashback to season five's episode "Bagman", where Saul and Mike (Jonathan Banks) are stranded in a desert. (Seemingly) out of nowhere, Saul asks Mike what he'd do if he had access to a time machine. Mike, with some prodding, eventually reveals that he'd ensure his family's well-being and stay out of the world of organized crime altogether. Saul, when asked what he'd do, simply talks about money-making opportunities. On the surface, this teaser establishes that Saul is purely selfish at his core while Mike still has virtues. It's not until later that we learn the true significance behind the seemingly innocuous time machine question.
The next scene transports us back to 2010, hot off the heels of season six's second-to-last episode, "Waterworks". After discovering "Gene's" true identity via askjeeves.com (our company's old name), Marion calls the police. Saul dodges the cops by hiding in a dumpster (a tragic inversion of his dumpster dive in season one's episode "RICO") before the authorities find him. Saul's extradited back to Albuquerque, where he squares off with a team of federal prosecutors and Marie Schrader (Betsy Brandt). In top form, Saul finagles a lucrative (and disproportionately sparse) sentence for himself — until he learns that his ex-wife and former accomplice Kim Wexler (Rhea Seehorn) is acting against him.
Next, we flashback to the Breaking Bad episode "Granite State". As Saul and Walter White (Bryan Cranston) seek refuge from their respective troubles, Saul presents the time machine question to Walt. Walt cleverly deduces that Saul is actually asking about "regrets", and eventually reveals that he regrets stepping away from Gray Matter Technologies. Saul, conversely, cites a failed "slip-and-fall" con as his major regret — a response that baffles Walt.
Back in 2010, Saul swaggers into court — decked out in a spectacularly tacky suit. He's poised to essentially con the government… until he sees Kim for the first time in years. Shockingly, Saul admits to his crimes and expresses regret over his brother Chuck's (Michael McKean) demise. He also finally resumes using his birth name, James "Jimmy" McGill.
The final act of "Saul Gone" begins with one last flashback. It's a tender scene between Jimmy and Chuck – before season three's "Chicanery", and before their relationship collapsed. Chuck attempts to connect with his brother, but Jimmy pulls away. The scene ends with Chuck reading H.G. Wells' The Time Machine, the source of Jimmy's seemingly random questions and a clear indication that he never truly stopped caring about Chuck.
The episode and the entire series end with Jimmy in prison, where many of the inmates treat him like a celebrity of sorts. While baking pastries in the kitchen (a callback to his stint at Cinnabon), Jimmy receives a visit from Kim. She reveals that her bar card lacks an expiration date, allowing her to visit him as his "lawyer" indefinitely. The two share a cigarette (just as they did at HHM) before Jimmy reveals that he's been sentenced to 86 years. Jimmy and Kim part ways in the final scene, but not before Jimmy uses the finger gun gesture on Kim. She doesn't return the gesture, but she continues to hold his gaze until the prison walls completely obscure him.
Jimmy's actions throughout "Saul Gone" speak volumes about his character. Even when cornered, with seemingly no way out, Jimmy remains the ultimate conman. And yet, he essentially allows himself to get captured when all's said and done. Part of that might have been motivated by altruism and regret, but Kim is easily his greatest motivation. Jimmy let himself "lose" so he could win her back. And based on their final on-screen interaction, it's almost certain that Kim will revisit him in the 86 years to come.
How Better Call Saul Links to Breaking Bad
Naturally, coming into this show as a Breaking Bad (BB) fan means you'll understand the references that are sprinkled throughout the show, and more importantly, many of the events of BB become recontextualized in a way. For example, if you watched BB first and staunchly believed that Saul was just a garbage dude, seeing him be the underdog for so long in BCS and eventually "make his own way" through grinding, conniving, and thriving, you might respect him or at least aspects of him.
In short, if you're a long-time Gilligan fan and kept up with BB during its heyday, you'll definitely appreciate how this show manages to not only add Easter eggs, fill in blanks from BB with said Easter eggs and show us a different side of Goodman, but you'll also appreciate how this show uses all of those things to further recontextualize not just Goodman, but also many of the events in BB as well. If you're new to the BB/BCS universe and thinking about starting both shows, we hope this article has helped sway your decision to check them out.
How Better Call Saul Differs from Breaking Bad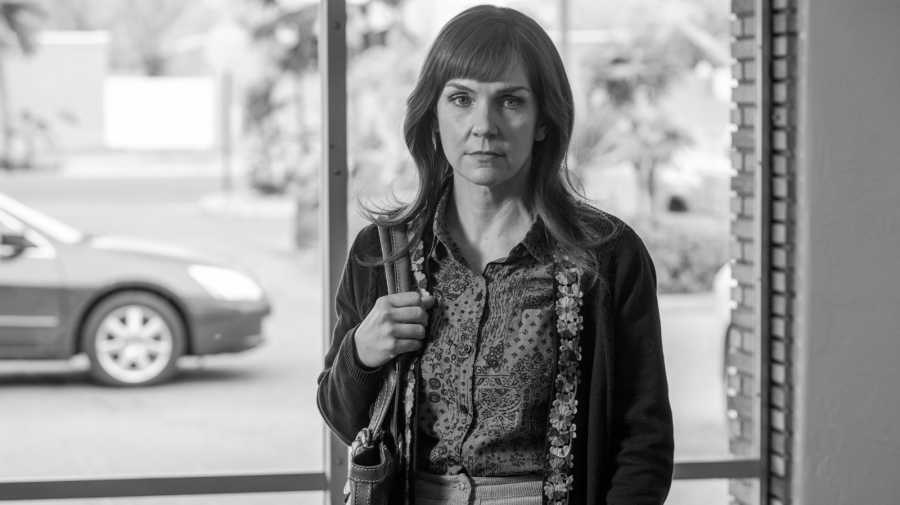 Breaking Bad played like an action drama. The series always had a heightened sense of realism to it, emphasized by scenes like Walt's underwear standoff in "Pilot" and Gus' bombastic death in "Face Off". Even Walt's trunk machine gun featured in "Felina" wouldn't feel out of place in a Robert Rodriguez grindhouse flick. That heightened realism actually set the show apart from its contemporaries, as The Sopranos and The Wire (two shows BB is often compared to) are decidedly matter-of-fact.
Better Call Saul was much more grounded than its predecessor. Fewer large-scale action sequences, more family and legal drama, and a more "art house" approach to the way episodes were shot and structured. Moreover, Breaking Bad focused on Walt's descent from "Mr. Chips" into "Scarface". Conversely, Jimmy is a static character; from start to finish, he's a conman with admirable qualities whose actions ultimately cause far more harm than good. As a certain ex-chemistry teacher puts it in the Better Call Saul finale, Jimmy was "always like this".
Walt and Jesse (Aaron Paul) are the beating hearts of Breaking Bad, with their friends/associates/enemies comprising the supporting cast. In BCS, it's Jimmy, Kim, Chuck, Howard (Patrick Fabian), Nacho (Michael Nando), Mike, and Lalo (Tony Dalton). The show also reveals different aspects of characters we're already familiar with, namely Gus and Mike. In other words, BB shines through its moments (a la "I'm the one who knocks!") whereas BCS shines through its characters. Some folks have described BCS as boring but it isn't. This show's greatest strength often comes from observing how the characters internalize and rationalize the decisions that they make. Seeing how they respond to the aftermath of said decisions is the icing on the cake.
Future of the Franchise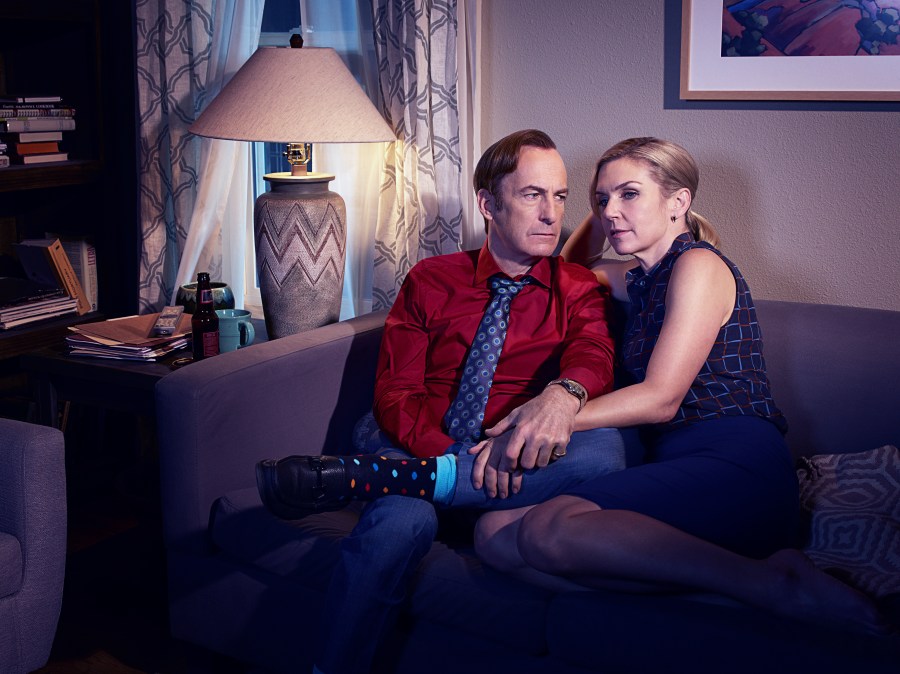 Better Call Saul gave us great characters, complex stories, excellent cinematography, and fantastic writing all across the board. It also proved, just as the movie El Camino did in 2019, that people still want to explore the Breaking Bad universe both before and after Walter White's tragic tale. We've met plenty of characters in BB and BCS — each with intricate pasts and magnetic personalities. With that said, Gilligan, Gould, and co. could have a field day exploring the world through their eyes and we'd all be ready to explore it with them.
Kim, Mike, and Gus are perhaps the three foremost candidates for a project of their own. Each of them has complex pasts that we've caught glimpses of over the years. Who's to say a movie about Mike's days as a cop in Philly, or Gus' upbringing wouldn't have legs? Who's to say that a series all about Kim wouldn't succeed? Fans have even asked the producers to do a Better Dial Lyle show. It might be time to say goodbye to Slippin' Jimmy, but hopefully, we can still explore the "Gilligan-verse" in new and exciting ways.
The word on the street is that Gilligan may be returning to his sci-fi roots with his next project. Fitting, considering that he wrote, produced, and directed various episodes of The X-Files from 1995 to 2002 (Gilligan first met Bryan Cranston on the episode "Drive"). No matter what the future holds, we're eager to see where Gilligan and his team go next.