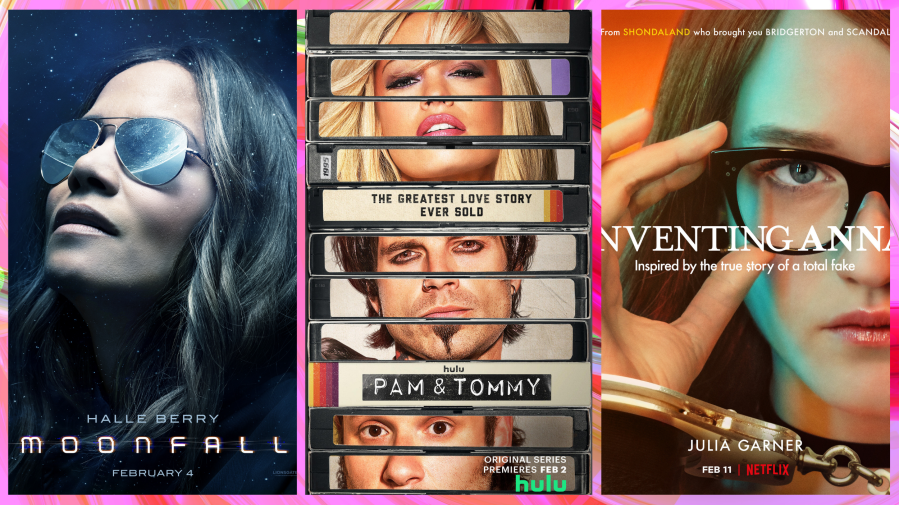 We get it. You can't keep up with so much stuff to watch either. Not for nothing, and according to FX's yearly estimate, there were a record 559 scripted original series produced in 2021. And that's without counting non-English productions like Squid Game or Money Heist.
That's why we try to help you sort out the many offerings and new titles being released every month. We tell you what new shows to watch, what beloved returning series to look forward to, plus movies you can watch on streaming and a few titles you'll only be able to enjoy in movie theaters for the time being.
And since it's only fitting to get a bit sentimental in February with Valentine's Day around the corner, we rounded out some of the many new romantic movie offerings.
Some of February's Most Anticipated New Shows
Pam & Tommy (February 2), Hulu: This eight-episode limited series tells the story of how the Baywatch actress Pamela Anderson and the Mötley Crüe drummer Tommy Lee fell in love and got married, only to have a tape with the two of them having sex stolen from their home. The tape would later on be sold as a VHS and uploaded online. This is a good companion piece to last year's Impeachment: American Crime Story and Framing Britney Spears. They also feature women who were shamed and ridiculed in the '90s and finally got a chance for their stories to be told. Read our full review of Hulu's Pam & Tommy here.
Reacher (February 4), Prime Video: This one is for fans of Lee Child's bestselling book series starring Jack Reacher, a very tall and broad-chested vagabond and ex-military police officer — especially those fans who were enraged with the 2012 movie adaptation starring Tom Cruise in the titular role because the star wasn't considered tall enough. Fret not, the eight-episode first season of this show makes a point to establish how big the actor playing Reacher (Alan Ritchson) is every. single. episode.
Suspicion (February 4), Apple TV+: Uma Thurman plays an American businesswoman whose son is kidnapped in a New York hotel. The suspects are four British citizens who were at the hotel when the events happened but look like ordinary people. Were they all simply in the wrong place at the wrong time? Or is someone hiding something?
Inventing Anna (February 11), Netflix: Shonda Rhimes' second show at Netflix after Bridgerton is inspired by the New York Magazine article "How Anna Delvey Tricked New York's Party People." It tells the story of Anna Delvey (Julia Garner), an Instagram-savvy party girl with a business-oriented mind. She said she was a German heiress and seduced New York's society and financial scene into believing it. Anna Chlumsky (Veep) plays a fictionalized version of the journalist who wrote the article on which the show is based. 
Bel-Air (February 13), Peacock: Inspired by the 2019 Morgan Cooper viral fan video that reimagined The Fresh Prince of Bel-Air as a drama, this Peacock original is executive produced by Will Smith himself and has already been picked up for two seasons. Newcomer and West Philadelphia local Jabari Banks is Will in the show. Bel-Air has seen showrunners come and go a couple of times but this time is finally getting its debut.
Must-See Returning TV on Streaming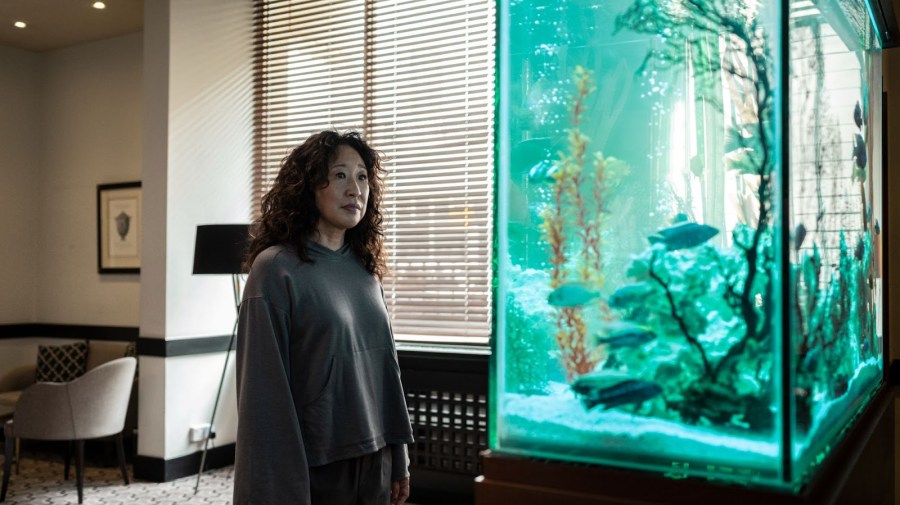 The Walking Dead, Season 11 Part 2 (February 13), AMC+: AMC's long-lasting zombie show is coming to an end this year. The eight-episode second part of its final season debuts now, and the final eight episodes, Part 3, will air at a later date in 2022. In order to boost its relatively new streaming service AMC+, The Walking Dead will debut on February 13 there, one week ahead of its AMC premiere. New episodes will continue to be available one week early on AMC+. Season 11 of TWD will be 24 episodes long when it finishes its run.
The Marvelous Mrs. Maisel, Season 4 (February 18), Prime Video: This multiple Emmy-winning comedy set in New York's stand-up comedy world returns for a fourth season. "It's 1960 and change is in the air. Looking to hone her act, Midge (Rachel Brosnahan) finds a gig with total creative freedom. But her commitment to her craft—and the places it takes her—creates a rift between her and the family and friends around her," reads Amazon Studios' official synopsis.
Killing Eve, Season 4 (February 27), AMC+: Granted, the first was the best season of this international thriller series starring Sandra Oh as Eve Polastri, an MI6 agent charged with finding the professional assassin Villanelle (Jodie Comer). But since season three was partly set in my hometown of Barcelona and managed to depict the city in all of its splendor when I wasn't able to travel there, I most certainly am looking forward to whatever new international destinations season four will feature and whatever new cat-and-mouse game Eve and Villanelle play.
Movies on Streaming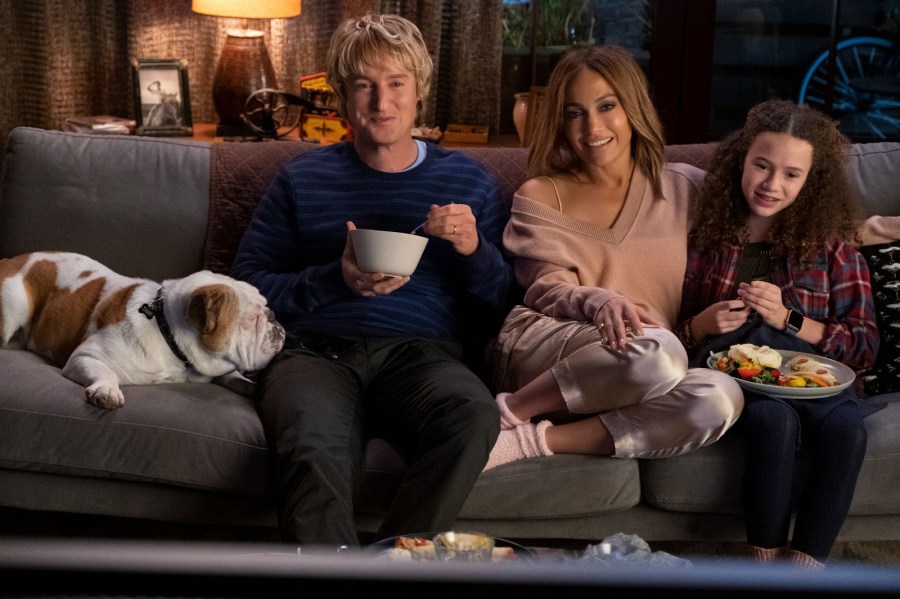 Nightmare Alley (February 1), HBO Max and Hulu: Guillermo del Toro's latest directed and co-written film features a star-packed cast with Bradley Cooper, Cate Blanchett, Toni Collette, Willem Dafoe, Rooney Mara and his frequent collaborator Ron Perlman. Cooper plays Stanton, a con artist and psychic who, after a stint as a carnival worker, seduces New York's elite into believing he has a connection to the paranormal world. The movie is set in the early 1940s, and you can enjoy it for its neo-noir aesthetic or if you like del Toro's brand of everyday monsters.
Book of Love (February 4), Prime Video: Here comes the first of a string of romantic proposals to be released ahead of Valentine's Day. This rom-com stars Sam Claflin as Henry, a struggling writer who travels to Mexico to promote his novel since the book has become a sensation there, and only there. Once on the Mexican promo tour, he meets María (Verónica Echegui), the translator of his book and the person responsible for the novel's wild success. María has made some changes in her translation of Henry's work and rewritten it into a spicy erotic novel.
The in Between (February 11), Paramount+: This supernatural love story stars Joey King (The Kissing Booth) as Tessa, a teenager who's grown up in foster care. She meets Skyler (Kyle Allen), a true romantic who finds a way to open her heart. But their love story gets abruptly interrupted when they're in a car crash and Skyler dies. Grappling with the tragedy, Tessa realizes Skyler is trying to communicate with her from the afterworld. I'd say this could make for a perfect cathartic cry in front of the TV.
I Want You Back (February 11), Prime Video: Add another rom-com to the mix with this movie starring Charlie Day (It's Always Sunny in Philadelphia) and Jenny Slate (Obvious Child). They are Peter and Emma, two total strangers who bond over the fact that they were both dumped by their partners, Anne (Gina Rodriguez) and Noah (Scott Eastwood), respectively, almost simultaneously. When they realize their exes have new partners, they plot to try to break them up to get the exes to come back to them.
Marry Me (February 11), Peacock and in theaters: Jennifer Lopez returns to her rom-com days with this story in which she plays music star Kat Valdez. She's half of a celebrity power couple with Bastian (Maluma in his feature-film debut). To celebrate their hit single "Marry Me," the couple is about to marry on stage and while the whole ceremony is being streamed. But right before the wedding, Kat finds out Bastian has been cheating on her with her assistant. Kat ends up impulsively marrying an audience member instead: the divorced math teacher Charlie Gilbert (Owen Wilson), who was dragged to the event by his daughter (Chloe Coleman) and best friend (Sarah Silverman). As Kat and Charlie start getting to know each other, they'll realize they have more stuff in common than they first believed. Marry Me comes packed with original songs by Lopez and Maluma.
The Sky Is Everywhere (February 11), Apple TV+: Based on Jandy Nelson's novel of the same name and set in a Northern California redwood-filled world, The Sky Is Everywhere stars Grace Kaufman as the 17-year-old Lennie. She's overwhelmed with grief by the sudden death of her older sister Bailey (Havana Rose Liu). She meets Joe (Jacques Colimon), a new guy at school, and they bond over their love of music. But their nascent relationship gets complicated as Lennie keeps developing feelings for her late sister's devastated boyfriend, Toby (Pico Alexander).
Free Guy (February 23), Disney+: This is by no means a new release, but this Ryan Reynolds action-comedy was the fourth most-streamed movie of 2021 according to the streaming guide JustWatch. After a run at the multiplex and then being available for digital buy/rent, Free Guy will now be available for Disney+ subscribers. In the movie, Reynolds plays Guy, a non-player character who lives inside of an online video game and has a rather repetitive life. That's until he starts developing self-awareness and acting outside of what he was programmed to do.
Tyler Perry's A Madea Homecoming (February 25), Netflix: The multihyphenate Tyler Perry goes back to his Madea roots with this laugh-out-loud comedy. The film centers on Madea's great-grandson's college graduation and the family gathering at her place, "though the celebratory moment hits a halt as hidden secrets and family drama threaten to destroy the happy homecoming," reads Netflix's synopsis.
And a Few Movies You'll Only Be Able to Watch in Theaters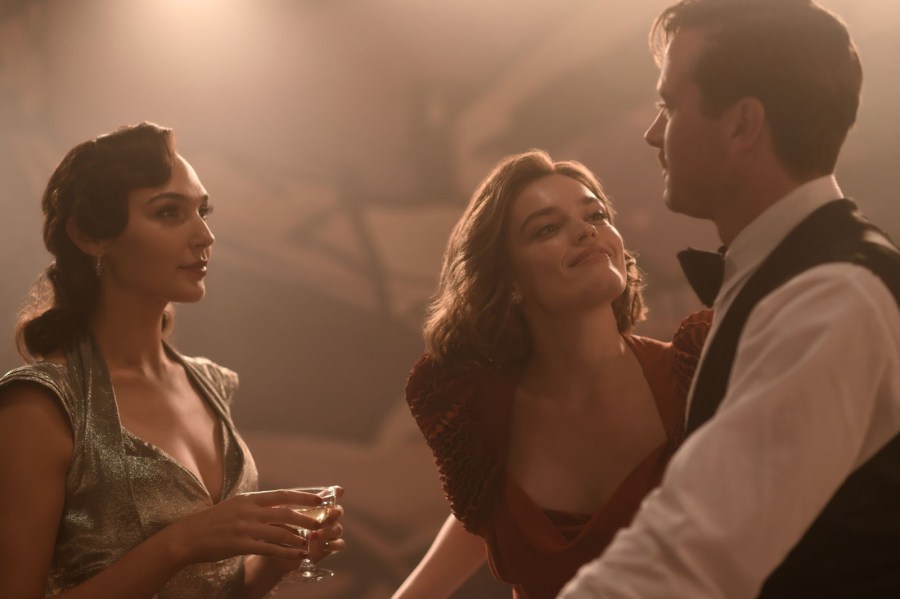 Moonfall (February 4): This new apocalyptic movie from disaster master Roland Emmerich (Independence Day, The Day After Tomorrow) stars Halle Berry and Patrick Wilson as two astronauts charged with the colossal task of saving humanity. The Moon has been knocked from its orbit and is weeks away from impacting Earth and destroying the planet. I'm curious to see how this title compares to the recent and similarly themed Don't Look Up.
Death on the Nile (February 11): This new adaptation of a classic Agatha Christie novel has Kenneth Branagh directing and playing the lead mustachioed detective, Hercule Poirot — the Irish filmmaker already starred in and directed Murder on the Orient Express (2017). This one has been postponed several times due not only to the pandemic but also because a prominent role in the movie is played by the embattled Armie Hammer. Gal Gadot, Rose Leslie, Emma Mackey, Laetitia Wright and Annette Bening round out the cast.
The Worst Person in the World (February 11): This Norwegian dark romantic comedy centers on Julie (Renate Reinsve) as she looks for love in contemporary Oslo. The movie is told in 12 chapters as Julie "explores new professional avenues and embarks on relationships with two very different men (Anders Danielsen Lie and Herbert Nordrum) in her search for happiness and identity," according to NEON's official synopsis of the film.
Uncharted (February 18): Based on the eponymous action-adventure video game series, the movie stars Tom Holland (Spider-Man: Homecoming) as Nathan Drake and Mark Wahlberg as Victor Sullivan. They both embark on an epic international adventure — Barcelona is prominently featured in this trailer and I can only approve of that — in pursuit of "the greatest treasure never found." Meanwhile, Nathan starts discovering new details about his long-lost brother. Plus, Antonio Banderas plays a seasoned treasure hunter and the movie's baddy.
Dog (February 18): This buddy comedy stars Channing Tatum as former Army Ranger Briggs. He's tasked with the job of bringing the also retired Army Ranger Lulu (a Belgian Malinois dog) to the funeral of one of their fellow soldiers and Lulu's owner. The dog isn't exactly warm to Briggs, or a lot of other people, and both of them struggle with their pasts. Think about this movie as a contemporary new take on Turner & Hooch (1989) and the healing power of a good furry.
The Godfather (February 25), Dolby Theaters at AMC: Coinciding with the 50th anniversary of the original Godfather movie, the first installment of Francis Ford Coppola's quintessential mob saga will be available exclusively for a limited release in Dolby Cinema at AMC Theatres. And just writing about this, I can already hear Nino Rota's iconic theme song in my head.