New year, new batch of movies and TV shows waiting for you to watch them. I know you may not still be done savoring some of the Oscar-bait titles released at the end of last year, and maybe you haven't even made it to half the titles in our best movies of 2021 and best TV shows of 2021 selections.
You may also want to catch up with some year-end recommendations and maybe take a peek at our new releases lists for the months of November and December. 
But if you're all about the new year and what 2022 has to offer, here's our selection of new TV shows, returning series, films on streaming and titles you'll only be able to watch in cinemas this January.
Some of January's Most Anticipated New Shows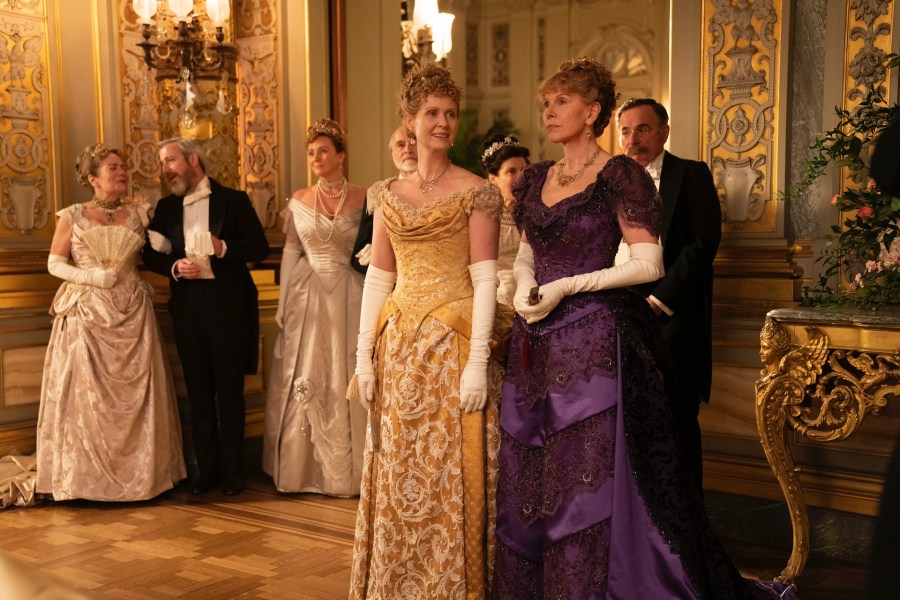 Around the World in 80 Days (January 2), PBS: This adaptation of Jules Verne's classic adventure novel stars David Tennant (Good Omens) as Phileas Fogg, an eccentric explorer who takes on the task of making it all the way around the globe in a very brief period, especially considering the show is set in 1872. This updated version of Fogg's globetrotting journey has eight episodes and, besides Tennant, stars the French actor Ibrahim Koma as Fogg's valet, Jean Passepartout, and the German actress Leonie Benesch as journalist Abigail Fortescue.
Rebelde (January 5), Netflix: This eight-episode series is based on the Mexican telenovela Rebelde (2004-2006) and the Argentinian one Rebelde Way (2002-2003), and it follows a band of teenage musicians as they meet and study at an elite boarding school. The show boasts a diverse cast with actors mainly from Mexico but also Colombia, Argentina and Brazil and features each of them speaking Spanish with their native accent.
The Kings of Napa (January 11), OWN: Meet the Kings, a wealthy Black family that owns a vineyard in the picturesque — and mostly white — Napa Valley, California. This soapy drama features Isaiah Whitlock Jr. (The Wire) as the patriarch of the Kings. When he steps aside from the family business, his three grown children — played by Ebonée Noel, Rance Nix and Ashlee Brian — try to snag the reins to the kingdom. Oprah Winfrey is an executive producer of the show.
Peacemaker (January 13), HBO Max: The DC Extended Universe's (DCEU) first TV show was hinted at at the end of The Suicide Squad. John Cena returns here as Peacemaker, a superhero who believes in peace at any cost, even if that means getting a bunch of people killed. James Gunn, who wrote and directed The Suicide Squad and instilled it with his idiosyncratic brand, wrote all eight episodes of this show and directed five of them.
How I Met Your Father (January 18), Hulu: "In the near future, Sophie (Hilary Duff) is telling her son the story of how she met his father: a story that catapults us back to the year 2021 where Sophie and her close-knit group of friends are in the midst of figuring out who they are, what they want out of life, and how to fall in love in the age of dating apps and limitless options," reads Hulu's synopsis of this spin-off show of the CBS sitcom How I Met Your Mother (2005-2014).
As We See It (January 21), Prime Video: This new eight-episode show from Jason Katims (Friday Night Lights) is based on the Israeli series On the Spectrum and follows a group of young adults with autism who share an apartment and navigate the challenges of coming of age, finding jobs, finding love and managing the courage to simply get out of the house. This is a very personal project for Katims; his own son was diagnosed with autism in the '90s and is coming of age.
The Gilded Age (January 24), HBO: Fans of Downton Abbey and The Good Fight, rejoice. Downton creator Julian Fellowes is also behind this nine-episode drama series set in New York City in 1882. Christine Baranski and Cynthia Nixon play two old-money socialites and aunts with whom the young Marian, played by Meryl Streep's daughter Louisa Jacobson, ends up living after the death of her father. Next door to the aunts live the nouveau riches George (Morgan Spector), a railroad tycoon, and his ambitious wife Bertha (Carrie Coon).
The Afterparty (January 28), Apple TV+: Looking for a comedic murder mystery series to fill the hole left by Only Murders in the Building? I'm not sure this may be it, but it certainly deserves a try. Created and directed by Chris Miller (Spider-Man: Into the Spider-Verse), The Afterparty stars Tiffany Haddish, Ilana Glazer and Dave Franco. Each one of the eight episodes of the show is told from the perspective of a different character, and all of them reframe the story of a murder mystery that takes place during their high school reunion.
The Woman in the House Across the Street From the Girl in the Window (January 28), Netflix: This dark comedy and psychological thriller with more than one borrowed ingredient from The Woman in the Window stars Kristen Bell. She plays the forlorn and reliant-on-red-wine Anna. When a handsome neighbor (Tom Riley) moves in across the street with his daughter (Samsara Yett), her spirits are momentarily uplifted. Until she believes she's witnessed a murder…
Must-See Returning TV on Streaming
All Creatures Great and Small, Season 2 (January 9), PBS: We're expecting a lot more soul-soothing moods, tweeds, grazing cows and wellington boots with this seven-episode second season of the PBS Masterpiece. All Creatures Great and Small is based on the series of memoir books written by James Herriot relating his time as a veterinarian in rural Yorkshire before WWII. The show has already been renewed for a third season. 
Euphoria, Season 2 (January 9), HBO: The eight-episode second season of the Sam Levinson (Malcolm & Mary) written and directed show returns with Zendaya at the helm. "Amidst the intertwining lives in the town of East Highland, 17-year-old Rue (Zendaya) must find hope while balancing the pressures of love, loss, and addiction," reads HBO's official synopsis.
Ozark, Season 4, Part 1 (January 21), Netflix: The seven-episode Part 1 of Ozark's fourth and last season follows the Byrde family as Marty (Jason Bateman) and Wendy (Laura Linney) try to keep the casino business afloat while keeping their narco boss happy and basically staying alive. Julia Garner also returns for her role as Marty's multi-talented right hand, Ruth. Part 2 of season four will be released later in 2022.
Snowpiercer, Season 3 (January 24), TNT: Daveed Diggs and Jennifer Connelly return to this drama series based on the 2013 Bong Joon-ho movie of the same name and the French graphic novel Le Transperceneige. Season two of this show saw Sean Bean emerging as the until-then-believed-dead Mr. Wilford, creator of Snowpiercer. In season three, Melanie (Connelly) and Layton (Diggs) are on the heels of a discovery that could change things for humanity: Some parts of Earth have started warming up.
Movies on Streaming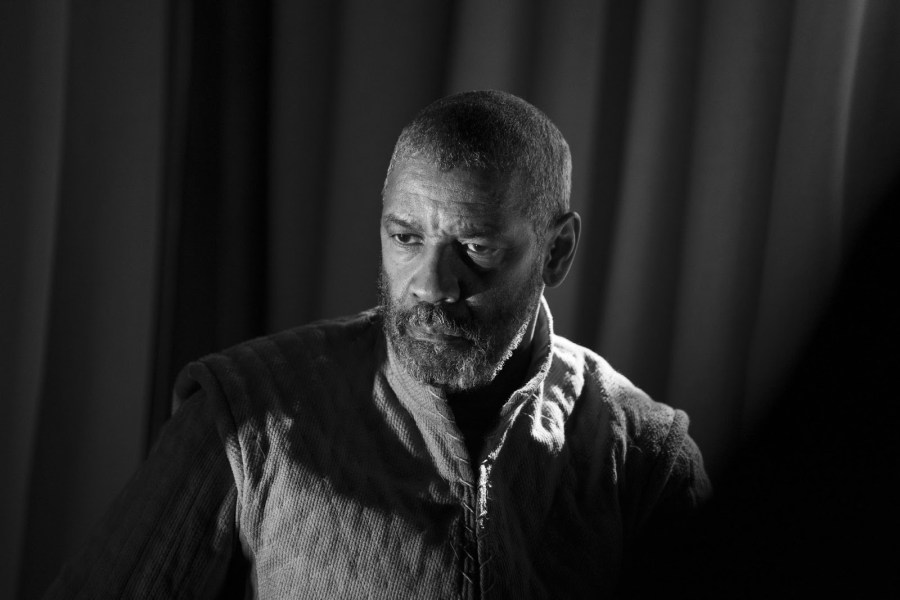 The Tender Bar (January 7), Prime Video (in theaters December 17): George Clooney directs this William Monahan (The Departed) adaptation of J.R. Moehringer's memoir about his childhood and college years growing up on Long Island and being raised by his single mother (Lily Rabe) and a nurturing uncle (Ben Affleck) who instilled in him the love for literature.
Eternals (January 12), Disney+: Even though Marvel's latest big cinematic spectacle opened in cinemas on November 5, we thought you may be interested in its arrival to streaming on Disney+. The movie is directed by the Oscar-winning Chloé Zhao and stars Angelina Jolie, Salma Hayek, Gemma Chan, Kumail Nanjiani, Brian Tyree Henry and the Game of Thrones alums Kit Harington and Richard Madden. You can read our full review of this story about a group of immortal superheroes who've been calling Earth home for thousands of years and protecting humans from the villainous Deviants. 
The Tragedy of Macbeth (January 14), Apple TV+ (in limited theaters December 25): Joel Coen — sans his brother and frequent collaborator Ethan Coen — directs and adapts this version of William Shakespeare's classic tale of political ambition and its consequences. Denzel Washington plays the titular role in a performance that could mean another nomination for the two-time Academy Award-winner. The four-time Academy Award-winner and Joel Coen's wife Frances McDormand plays the Machiavellian Lady Macbeth. The movie has been shot in black and white.
And a Few Movies You'll Only Be Able to Watch in Theaters
The 355 (January 7): This action-espionage ensemble stars Jessica Chastain. She's a CIA agent forced to ally with a German agent (Diane Kruger), a former MI6 ally who specializes in computers (Lupita Nyong'o) and a Colombian psychologist (Penélope Cruz). They're on a mission to recover a top-secret weapon while their every move is followed by a mysterious woman played by Bingbing Fan.
Scream (January 14): In this fifth installment of the Scream franchise, Neve Campbell, Courteney Cox and David Arquette return to their iconic roles alongside newcomers Melissa Barrera, Kyle Gallner, Mason Gooding and Jenna Ortega. Twenty-five years after the brutal murders that terrified Woodsboro, a new killer dons the Ghostface mask and targets a group of teenagers.
Cyrano (January 21): Peter Dinklage plays the titular Cyrano de Bergerac in this film directed by Joe Wright (Atonement) and with an original soundtrack by The National. Playwright Erica Schmidt, who also happens to be Dinklage's real-life wife, adapted Edmon Rostand's play for a Broadway run also starring Dinklage. Schmidt also took care of the adaptation of the screenplay for this movie. Haley Bennett (Gone Girl), Ben Mendelsohn and Kelvin Harrison Jr. (The Trial of the Chicago 7) round out the cast.
Morbius : Set in the same universe as Venom, Morbius stars the chameleonic Jared Leto (you may or may not have recognized him in House of Gucci) as Dr. Michael Morbius. He suffers from a rare disease and, while trying to find a cure for himself and others, he ends up transformed into someone with an urge for blood and other vampiric tendencies. Morbius initial release date set for January 28 has been pushed back due to the pandemic. The movie has been delayed until April 1, 2022.