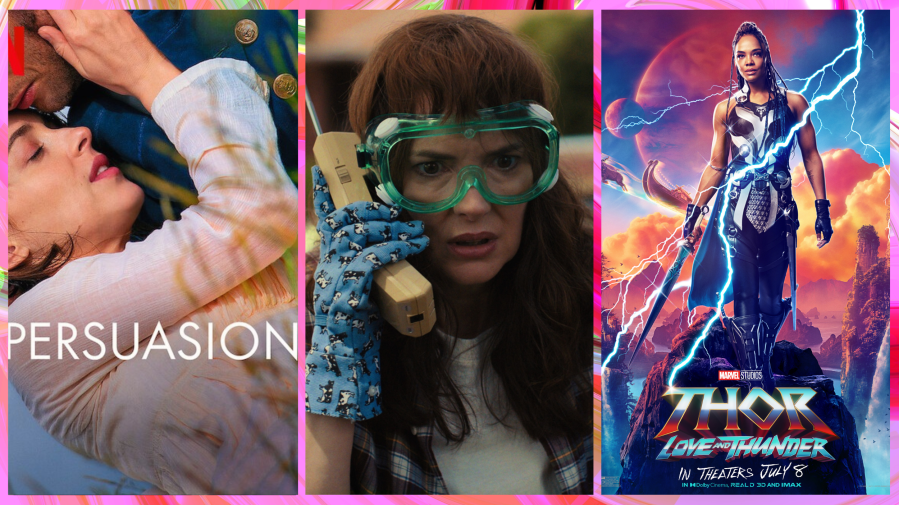 We're already halfway through the year and the constant array of new movies, upcoming TV shows and returning seasons doesn't seem to dwindle. We totally get it if you're still catching up with some of the new titles that debuted in June and May — or if you're enjoying some of the summer movies that were already released.
But if you're thirsty for some new content, we'll fill you in on what new shows are debuting, what series are coming back for another season and what movies are not only premiering on streaming but also in theaters.
Here are a few of the many options July has to offer when it comes to film and TV.
Some of July's Most Anticipated New Shows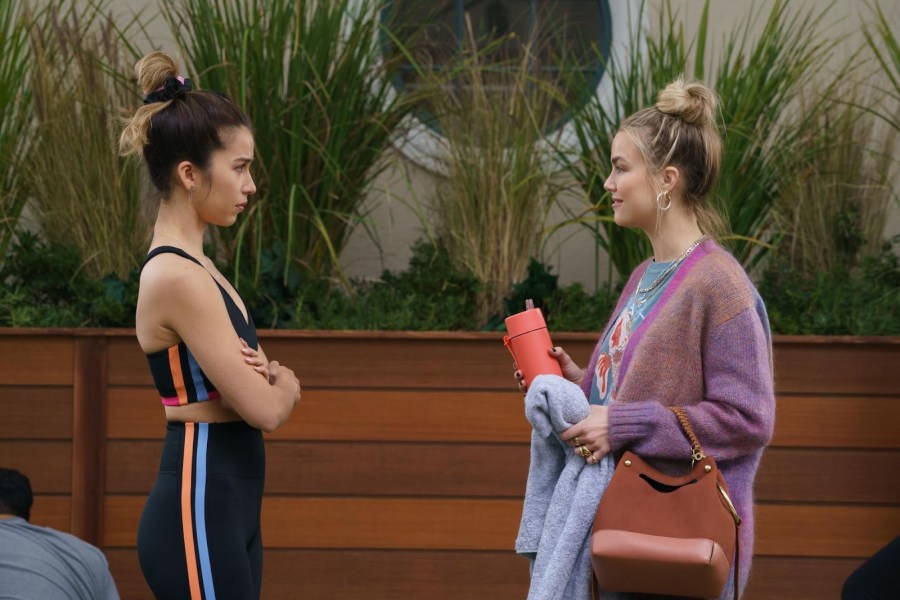 Maggie (July 6), Hulu: This 13-episode sitcom stars Rebecca Rittenhouse (Red Band Society) as Maggie. She's a psychic with a real gift for seeing a person's future and what's ahead for them. But when she accidentally meets a stranger destined to become her romantic partner — and realizes it — things become unexpectedly complicated.
Black Bird (July 8), Apple TV+: Add this title to the long list of recent based-on-true-events limited series with a crime or scam component (Candy, The Staircase, The Thing About Pam, Under the Banner of Heaven, The Dropout, WeCrashed, Super Pumped, Inventing Anna, The Girl From Plainville…).
Taron Egerton (Rocketman) stars as Jimmy Keene in this six-episode miniseries. He's serving a 10-year prison sentence when he's given the opportunity to enter a maximum-security facility, befriend a serial killer and find out where he hid several bodies — all in exchange for a reduced stay behind bars. The show has been developed and is executive produced by the author Dennis Lehane (The Drop).
How to Build a Sex Room (July 8), Netflix: Luxury interior designer Melanie Rose hosts this reality TV show that offers a different spin on the real estate TV landscape. Rose, who's been described as the "Mary Poppins of sex rooms", helps couples to create a space in their homes that's conducive to satisfying all their sexual fantasies.
Trigger Point (July 8), Peacock: Fans of Jed Mercurio's The Bodyguard and Line of Duty rejoice. The British executive producer reteams with Line of Duty's Vicky McClure for the six-episode adrenaline-fueled first season of Trigger Point. McLure plays Lana Washington, an Afghan War vet who leads the police bomb squad in London and finds herself faced with a terrorist threat. The ITV drama, which premiered in the UK earlier this year, has already been renewed for a second season.
Pretty Little Liars: Original Sin (July 28), HBO Max: In the same vein as the most recent iteration of Gossip Girl, which premiered on HBO Max last summer, comes an updated Pretty Little Liars. "Twenty years ago, a series of tragic events almost ripped the blue-collar town of Millwood apart. Now, in present day, a disparate group of teen girls — a brand-new set of Little Liars — find themselves tormented by an unknown Assailant and made to pay for the secret sin committed by their parents two decades ago…as well as their own," reads HBO Max's logline of this new show set within the existing Pretty Little Liars universe.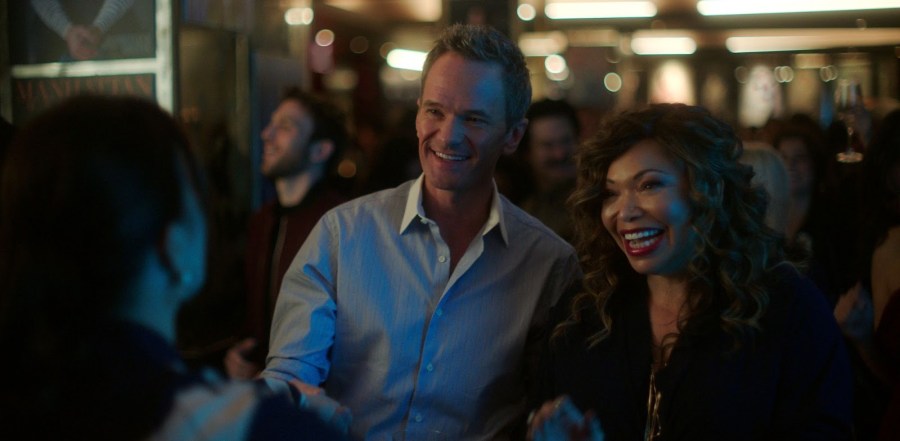 Uncoupled (July 29), Netflix: This eight-episode romantic dramedy stars Neil Patrick Harris as Michael. When his husband leaves him after 17 years, Michael has to mourn the loss of what he thought was his soulmate. He also realizes he's now a single gay man in his mid-forties living in New York City.
Must-See Returning TV on Streaming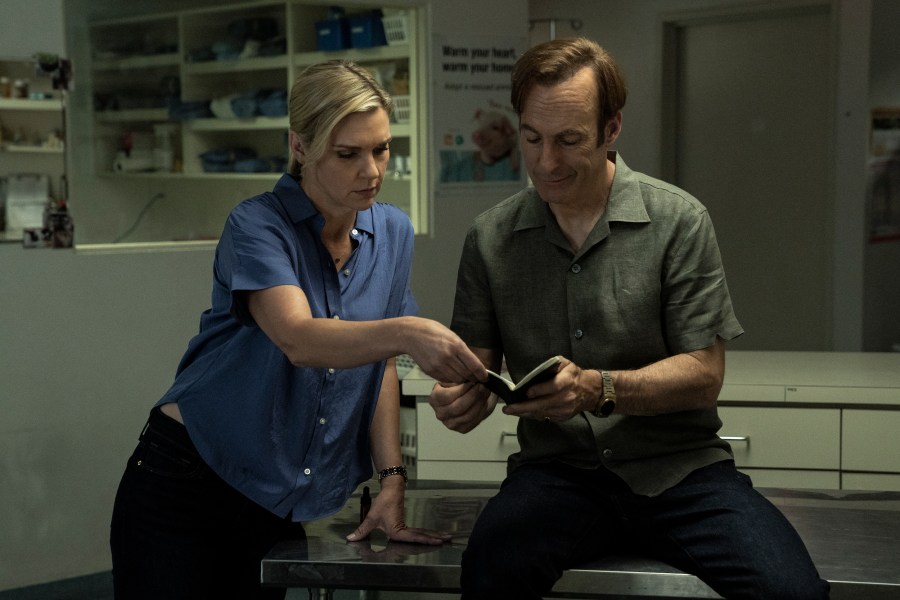 Stranger Things, Season 4: Volume 2 (July 1), Netflix: If you're still hooked — season three debuted in the summer of 2019, after all — on this show's brand of '80s nostalgia; action-adventure paired with weird and terrifying monsters; and the concept of found family — and if you weren't discouraged by season four's first seven episodes being all over an hour in length each, you're probably excited for the season's second volume. In the first volume of season 4, the seventh episode hit the one hour and 38 minute mark, but that pales in comparison to the runtimes of the final two episodes of the season.
Better Call Saul, final six episodes of season 6 (July 11), AMC and AMC+: Another long-running show that debuts the second installment of its season is the Breaking Bad spin-off and prequel Better Call Saul. You can watch it for its nuanced depiction of mental illness or just because these are the final episodes of the show and you may be curious to know how it all ties in with Walter White's story.
What We Do in the Shadows, Season 4 (July 12), FX and streaming the next day on Hulu: This FX mockumentary based on Jemaine Clement and Taika Waititi's film of the same name returns for a fourth season of vampiric roommate mishaps. Nandor (Kayvan Novak), Guillermo (Harvey Guillén) and Nadja (Natasia Demetriou) arrive back at their mansion on Staten Island only to find it on the verge of structural collapse. "Nandor's eternal search for love finally yields results, Nadja finally realizes her dream of opening the hottest vampire nightclub in the Tri-State Area. Laszlo (Matt Berry) struggles with the question of nature versus nurture as he tries raising Baby Colin to be anything other than an energy vampire. And even Guillermo finds himself on a powerful emotional track that touches on his love for his family, and for others," reads the FX synopsis of this new season.
American Horror Stories, Installment 2 (July 21), Hulu: American Horror Stories — FX's spin-off of Ryan Murphy and Brad Falchuk's anthology series American Horror Story — returns for a second installment. The new season of American Horror Stories will repeat the formula of featuring a new narrative each episode.
Movies on Streaming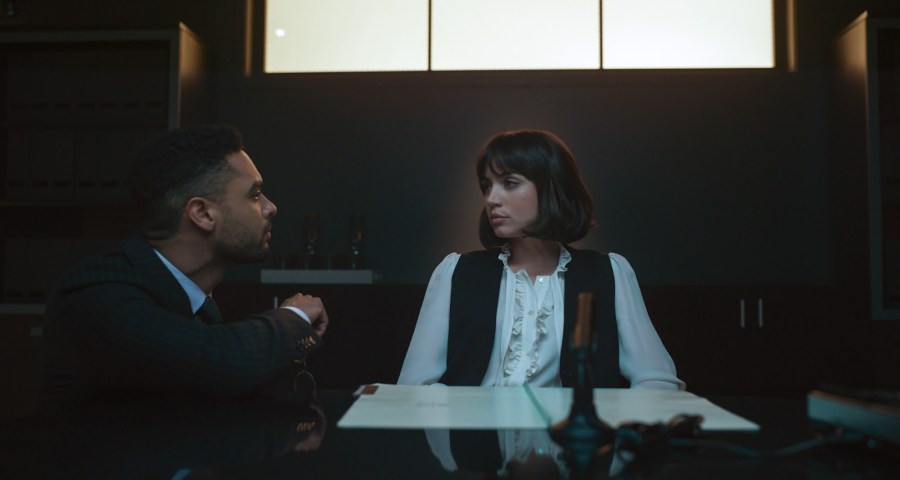 The Princess (July 1), Hulu: Joey King (The Act) stars as the titular princess in this fairy tale adapted for modern times. She'll do a lot of fighting after refusing to marry a sociopath to whom she was betrothed (Dominic Cooper). And she'll end up having to take matters into her own hands and save the kingdom when said sociopath tries to take her father's throne.
Hello, Goodbye, and Everything in Between (July 6), Netflix: Clara (Talia Ryder) and Aidan (Jordan Fisher) are a high-school couple who make the pact of breaking up before college. But before they go their separate ways, they spend one last evening together on one final epic date. "As they retrace the steps of their relationship, from their first hello and kiss to their first argument, they edge towards a turning point in the search for answers — should they stay together or say goodbye forever?" reads Netflix's synopsis of the movie. The romantic movie is based on Jennifer E. Smith's novel of the same name. The author also served as an executive producer on the film.
The Sea Beast (July 8), Netflix: This animated film from Netflix's own animation studio is directed and co-written by Chris Williams (Big Hero 6). It stars the young Maisie Brumble (voice of Zaris-Angel Hator) as she stows away on the ship of the famous Jacob Holland (voice of Karl Urban), who is an experienced monster hunter. "Together they embark on an epic journey into uncharted waters and make history," reads the Netflix logline.
Don't Make Me Go (July 15), Prime Video: John Cho (Cowboy Bebop) plays Max, a single dad who finds out he has a terminal disease. Under the guise of giving his teenage daughter Wally (Mia Isaac) driving lessons, he convinces her to accompany him on a road trip from California to New Orleans for his 20th college reunion. He's hoping to make some lasting memories with Wally on the way there and to reunite with his daughter's mother, who left them a long time ago.
The Gray Man (July 15 in theaters. On Netflix a week later), theaters and Netflix: Directed by Anthony and Joe Russo (Avengers: Endgame) and starring Ryan Gosling, Chris Evans, Ana de Armas, Regé-Jean Page, Wagner Moura and Alfre Woodard, The Gray Man is based on Mark Greany's series of books about a former CIA operative and proficient killer. The movie was shot on location at the Château de Chantilly, north of Paris, and in Prague. So, aside from lots of action, expect international settings in one of our most highly anticipated Netflix Originals of the year.
Love Accidentally (July 15), Amazon Freevee: If you're feeling like a rom-com, you may want to check out this film starring Brenda Song (Dollface) as Alexa and Aaron O'Connell as Jason. They're colleagues at an advertising agency who're competing for the same promotion. They also both happen to be dumped by their significant others at the same time. But when she sends him a "broken heart" text by mistake, they find themselves starting an anonymous relationship via text.
Persuasion (July 15), Netflix: Austenites, prepare yourselves for a summer of balls, courtship and study on societal manners and etiquette. After the modern-day version of Pride and Prejudice that was Hulu's Love Island, here comes a new adaptation of Persuasion that remains in the Regency era. Dakota Johnson plays Anne Elliot, an independently-minded yet influenceable woman from a snobby family that's on the brink of bankruptcy. Persuaded by her family, she rejected the marriage proposal of naval officer Frederick Wentworth (Cosmo Jarvis) years ago. But when he unexpectedly returns to her life, Anne will have to ponder again what she truly desires.
Anything's Possible (July 22), Prime Video: In Billy Porter's (Pose) feature-length directorial debut, Kelsa (Eva Reign), a trans girl in high school, must navigate her senior year. Meanwhile, the nerdy but definitely cute Khal (Abubakr Ali) has a crush on her and asks her out. "What transpires is a high school romance that showcases the joy, tenderness, and pain of young love," reads Prime Video's synopsis about this Gen Z queer coming-of-age story.
Not Okay (July 29), Hulu: Zoey Deutch (The Politician) is Danni Sanders, an aspiring writer with no friends, no romantic partners and no followers. She fakes a trip to Paris just to boost her presence on Instagram when a terrifying incident takes place in the French city. She'll "return" home as a hero. She'll become friends with Rowan (Mia Isaac), a school-shooting survivor and activist. And she'll finally get the man of her dreams, Colin (Dylan O'Brien). But all of it will be based on a lie that could be uncovered at any time.
And a Few Movies You'll Only Be Able to Watch in Theaters
Minions: The Rise of Gru (July 1): This one is for the fans of these adorable polyglot creatures that we first tried to decipher back in 2010 with the release of Despicable Me. This second prequel of the Minions origin story — and fifth installment in the Despicable Me franchise — is set in the 1970s and follows a 12-year-old Gru (voice of Steve Carell) and his faithful army of yellow sidekicks and followers.
Mr. Malcolm's List (July 1): This period piece set in 19th-century England returns to Austen's Regency era and stars Ṣọpẹ́ Dìrísù as Mr. Malcolm. He's London's most eligible bachelor and someone with a long list of requirements when looking for a bride. Freida Pinto is Selina Dalton, someone who has her reasons to pretend to be an ideal match and deceive Mr. Malcolm. And of course, you know that they'll fall unintendedly but hopelessly in love with each other.
Thor: Love and Thunder (July 8): This fourth Thor movie — the second one helmed by the New Zealander Taika Waititi — sees Natalie Portman returning as the astrophysicist and Thor's ex, Doctor Jane Foster. Waititi, who's also taken writing duties for this film, has teased at its romantic components. The movie also features Chris Hemsworth, Tessa Thompson and Christian Bale.
Where the Crawdads Sing (July 15): This adaptation of Delia Owens' bestselling novel of the same name sees Normal People's Daisy Jones as Kya. Abandoned by her family from a very young age and forced to fend for herself, Kya figures out a way of living in balance with her natural surroundings in the North Carolina marshes. The novel mixes ingredients of courtroom drama, romance and a study on solitude, so it'll be interesting to see how the movie deals with all of those subjects.
Mrs. Harris Goes to Paris (July 15): When the London housekeeper Mrs. Harris (Lesley Manville) receives an unexpected war widow's pension, she decides to fly to Paris and procure herself a Christian Dior dress. What could make her happier than that? Set in the 1950s, the film also stars Jason Isaacs (The OA), Lambert Wilson (The Matrix Resurrections) and Isabelle Huppert as a very snobbish fashion power woman.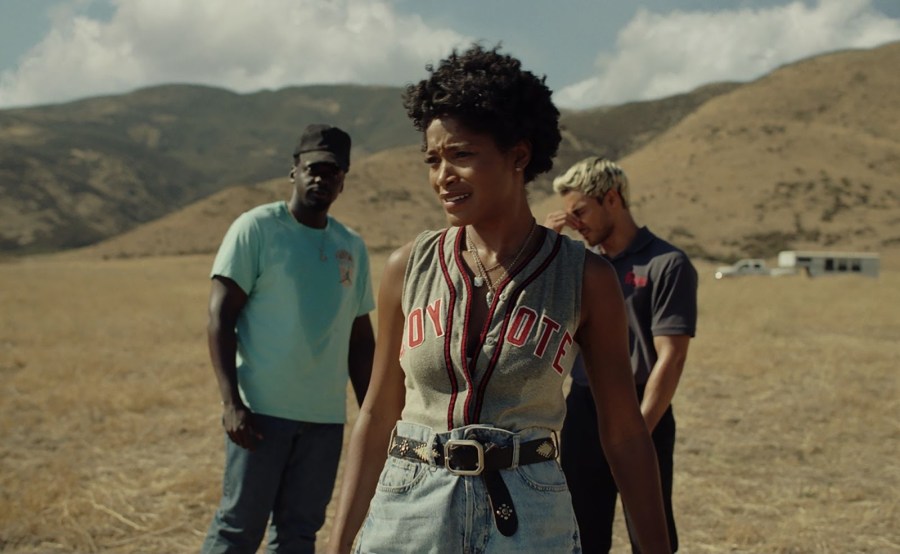 Nope (July 22): After Get Out and Us comes the next psychological horror film written and directed by Academy Award-winner Jordan Peele. The movie stars Academy Award-winner Daniel Kaluuya, Keke Palmer, Brandon Perea and Oscar nominee Steven Yeun. Even if we don't know much about it after a trailer that left us more puzzled than anything else, the succinctly titled Nope is one of the most anticipated horror films of the season.