In terms of TV show premieres, May is never known for being a heavy-hitter — but, movies on the other hand, usually see a huge boost on Memorial Day weekend. However, with the COVID-19 pandemic impacting movie releases and our ability to enjoy a new flick in a theater, all of that at-home content is stepping up its game. Streaming platforms like Netflix and Disney+ are releasing new seasons of beloved series, while Hulu and HBO have a few tricks up their sleeves in the way of offerings and partnerships. Tired of watching TV and movies? We've also pinpointed some great video games and books that you can dive into while social distancing this May.
Netflix Brings Its May-Game
While Netflix first branded itself as a movie rental service, we'd say its TV series offerings have really cemented its place as a network replacement. But that doesn't mean the platform isn't churning out some great feature-length content. This May, 2019's Uncut Gems, which stars Adam Sandler in an award-winning role, hits the 'Flix. If you missed the frenetic thriller pre-Oscar season, now is your chance to dig into one of Sandler's best (and most memorable) dramatic roles.
In terms of Netflix Originals, rom-com fans have a real gem to look forward to themselves: Alice Wu's The Half of It, which debuts on May 1, centers on Ellie Chu (Leah Lewis), an introvert who makes some extra cash by penning others' homework assignments. Reluctantly, Ellie agrees to help jock Paul Munsky (Daniel Diemer) woo the girl of his dreams, making for a complicated love triangle in this queer Cyrano de Bergerac. Wu's first film, the much-loved Saving Face, came out in 2005, so the writer/director's follow-up is highly anticipated.
If you're looking for a longer commitment but also something less traditional, try out Hannah Gadsby's new comedy special, Douglas. In 2018, Gadsby made waves on Netflix with her anti-comedy stand-up, Nanette, which interrogated, among other things, the very nature of comedy — from that release of tension to why comedians choose to pursue self-deprecation in the first place. Landmark, raw, hilarious, honest and poignant don't do Nanette justice — here's hoping follow-up Douglas does, though.
Finally, the streaming giant has a slew of new and returning shows hitting the ol' rotating carousel this month. First up, there's Noelle Stevenson's She-Ra and the Princesses of Power, which drops on May 15 for its final season. A reboot of the 1985 series She-Ra: Princess of Power — itself a spinoff of He-Man and the Masters of the Universe — the series' protagonist is Adora, a teenager who trained alongside her gal pal Catra under Lord Hordak in the evil Horde army, before gaining the titular heroine's powers. Needless to say, you won't want to miss this sure-to-be epic conclusion.
Without much fanfare, Netflix is also dropping the second season of Dead to Me (May 8), a dark comedy that stars Christina Applegate and Linda Cardellini as grieving women who bond during therapy. If all that wasn't enough, Hollywood, a new Ryan Murphy miniseries will also premiere on May 1, because Murphy can never have enough TV shows out in the ether. Starring Murphy favorite Darren Criss and Broadway legend Patti LuPone (among others), Hollywood "follows a group of aspiring actors and filmmakers in post-World War II Hollywood as they try to make it in Tinseltown — no matter the cost."
HBO Max Launches
If you were sheltering in place over the last few months and thought to yourself, "Hmm, I wish there was another streaming platform I could turn to…" your prayers have been answered. This May, everyone's favorite prestige drama network, HBO, will launch a third streaming service, though this one has a few new tricks — and a slate of original and exclusive programming — up its sleeves.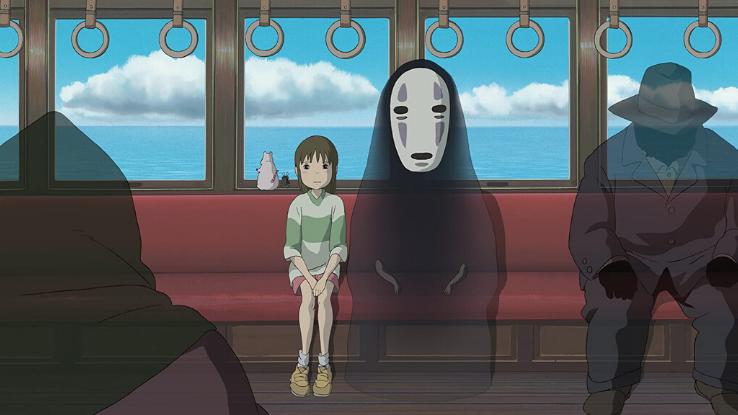 Called HBO Max, the service is separate from the network's existing offerings, HBO Go and HBO Now (check out our full write up — coming soon!). In addition to offering up all the classics, from The Sopranos, Veep and The Wire to Sex and the City, Six Feet Under and Game of Thrones, HBO Max has also secured streaming rights to quite a few impressive non-HBO series, including The West Wing, Friends, Looney Tunes, The Boondocks and nearly every CW show (think Riverdale and its spin-offs as well as DC's Arrowverse).
If all that wasn't enough, HBO Max will eventually feature a slew of DC Comics-based programming (and all of those DC movies, like Wonder Woman and Joker) to rival Disney+'s Marvel offerings; reboots of classic shows like Gossip Girl; beloved films like the Lord of the Rings trilogy and The Wizard of Oz; and Studio Ghibli's entire catalogue of impressive animated films. Don't have plans to snag HBO Max? Use your old-fashioned HBO plan to access all the hits, including the newest season of Issa Rae's Insecure.
Hulu and FX Team Up
One of Hulu's advantages over competitor Netflix has always been its ties to currently airing television. That is, if you want access to the latest network shows just hours after they air, Hulu is your best friend. Right now, you can catch up on the latest season of This Is Us, stream all of the recently wrapped Fresh Off the Boat and tune into new episodes of Brooklyn Nine-Nine every week. And, on May 27, you can enjoy the season seven premiere of Marvel's Agents of S.H.I.E.L.D., perhaps the last remaining Marvel offering that's not exclusive to Disney+ — yet.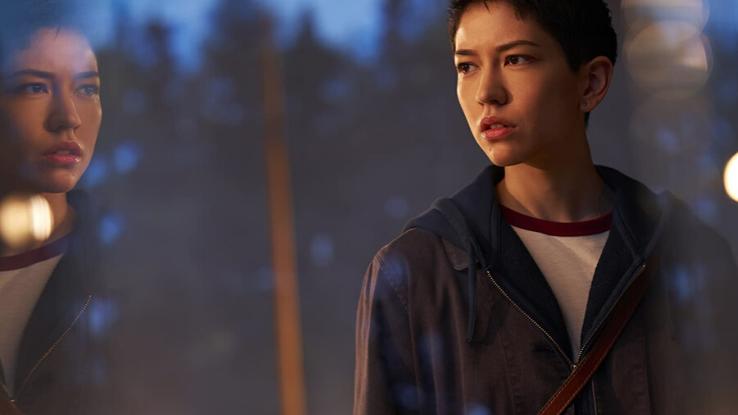 However, Hulu has also unveiled a real streaming game-changer in the form of a partnership with FX, the network behind Pose, Fargo, American Horror Story and others. While viewers can expect back seasons of those shows, they can also look forward to same-day releases of currently airing FX fare. In April, Hulu capitalized on this partnership with FX's probing, slow-burn sci-fi drama Devs, which was written and directed by Ex Machina's (2014) Alex Garland and tells the story of Lily Chan (Sonoya Mizuno), a young woman who investigates the mysterious goings on of tech company Amaya after her boyfriend dies on the Silicon Valley campus. Wasting no time between shows, once Devs wrapped, Mrs. America hit screens, eager to tell the story of the political movement to pass the Equal Rights Amendment. Mrs. America stars Cate Blanchett and Sarah Paulson as lesser-known historical figures and casts Rose Byrne and Emmy winner Uzo Aduba as heavy-hitters Gloria Steinem and Shirley Chisholm, respectively.
In terms of original programming, Hulu may take the cake with prestige drama Little Fires Everywhere, which was certainly one of the most talked about shows this past month. Although the slow-burn (pun intended) mystery technically ended on April 21, it's the sort of show that benefits from a marathon watch. Produced and developed by stars Kerry Washington and Reese Witherspoon, Little Fires Everywhere tells the story of two women and their very different families when their paths cross in the upper-crust neighborhood of Shaker Heights. When the show opens, it's revealed that Witherspoon's character's house has been set on fire — well, there was a series of little fires planted all over the house — so the show flashes back to everything that went down before this climactic event. It goes without saying: Everyone has secrets — and all of them are unearthed.
Disney+ Wraps Clone Wars, Gives Us Some Behind-the-Scenes Treats
Set between the Star Wars prequel films Episode II: Attack of the Clones and Episode III: Revenge of the Sith, Clone Wars chronicles the eponymous galaxy-wide war. While the show focuses on the relationship between Jedi Knight Anakin Skywalker (Matt Lanter) and his Padawan Ahsoka Tano (Ashley Eckstein), it also shines a light on the franchise's peripheral characters and storylines. Clone Wars became one of Cartoon Network's highest-rated shows, receiving critical praise for its writing, visuals, voice acting and music.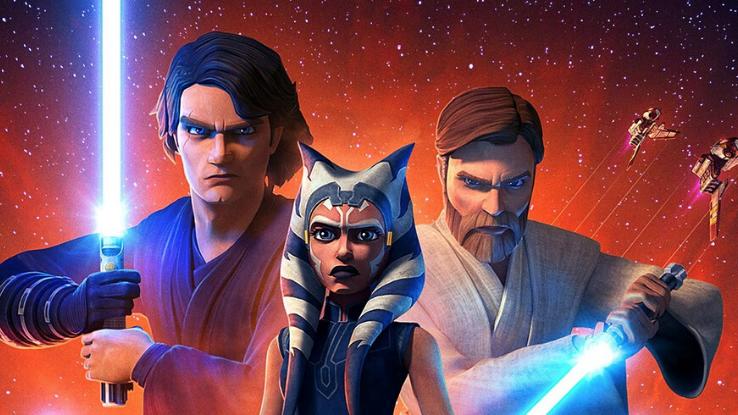 In March 2013, the show was abruptly cancelled when Disney acquired Lucasfilm. Now, Disney has righted some of those wrongs by giving the show a proper 12-episode final season. The epic, three-episode conclusion will see Anakin and Obi-Wan Kenobi (James Arnold Taylor) dashing off to the events of Episode III's opening and give fans a sure-to-be incredible showdown between Ahsoka and one-time Sith antagonist Darth Maul (Sam Witwer).
Can't get enough Star Wars? Well, while The Mandalorian — and "Baby Yoda" (a.k.a. The Child) — won't be returning until at least the fall, you can get a behind-the-scenes look at the platform's flagship show thanks to Disney Gallery: The Mandalorian. Interested in what it's like to work for the mouse? Check out the One Day at Disney series. And, if Disney history is your forte, tune into old-school offerings that are finally being added to the streaming service, such as Disneyland Goes to the World's Fair (1964).
Killing Eve Is Back, Shudder Creeps Onto the Scene and More
The end of April has seen quite a few big-name show returns, including BBC America's Killing Eve, a tense, irreverent, feminist cat-and-mouse spy story that unfolds between Eve Polastri, an MI6 agent (Emmy nominee Sandra Oh) and Villanelle, an ever-glamorous, sociopathic assassin (Emmy winner Jodie Comer). The new season picks up a little while after season two ended: Villanelle thinks Eve is dead and is eager to move up the ranks in her (as she puts it) "industry," and Eve, who is trying to live a somewhat normal life, finds herself pulled into a very personal murder case.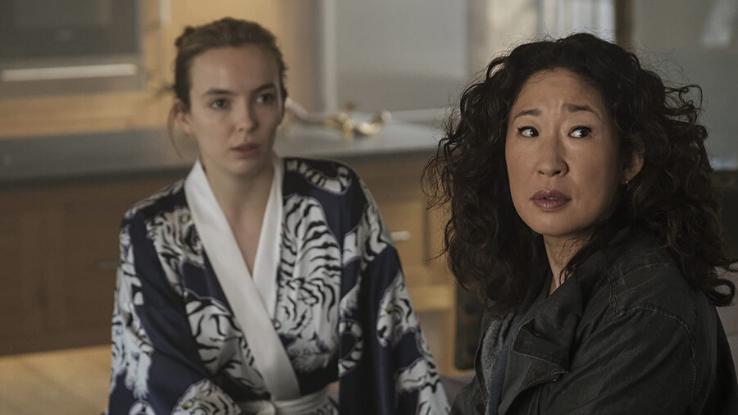 On April 26, the Starz drama Vida returns for a third and final season. In the show, estranged Mexican-American sisters, Emma (Mishel Prada) and Lyn (Melissa Barrera), return home to East Los Angeles after their mother dies. In (reluctantly) taking over the family bar, the sisters explore grief, chosen family, gentrification and queer and Latinx identities — and discover a few of their mom's secrets. Although it's leaving us too soon, we're excited to see how this superbly crafted series wraps up.
Looking for a new series to sink your teeth into this May? Try Tales From the Loop (Amazon Prime). Based on the art of Simon Stålenhag, the show depicts the lives of folks who live above "The Loop," a machine built to unlock the mysteries of the universe. If you want to pair that strangeness with something equally mind-bending, tune into AMC's Dispatches From Elsewhere, a drama that the network nebulously describes as the story of "a group of ordinary people who stumble onto a puzzle hiding just behind the veil of everyday life."
While movie theater releases are in a holding pattern, we can expect a few new films to appear on streaming platforms — although it seems like most of the heavy-hitters are getting later-in-the-year release dates. However, we're holding out hope that some films are made available to rent, like Never Rarely Sometimes Always — a critically acclaimed coming-of-age drama about an unintended pregnancy — and Vivarium, a sci-fi mystery about a couple's move to a seemingly utopian (a.k.a. bad news) suburban neighborhood. If not, there's always Shudder — yet another streaming platform! But don't write it off yet. For about $5 a month, you get full access to this AMC-operated on-demand service, which features all the horror, thriller and supernatural-fiction content you could ever want.
Video Games Worth Sinking Some Hours Into
While most of us will spend May the same way we spent April — paying off yet another Tom Nook debt in Nintendo's Animal Crossing: New Horizons — there are a few other video game worlds worth dabbling in. Like the film industry, video games and their launch dates weren't immune to the far-reaching effects of the COVID-19 pandemic. Despite this, Square Enix managed to successfully launch its highly anticipated Final Fantasy VII Remake, an updated (and slightly retooled) version of its hit role-playing game from 1997.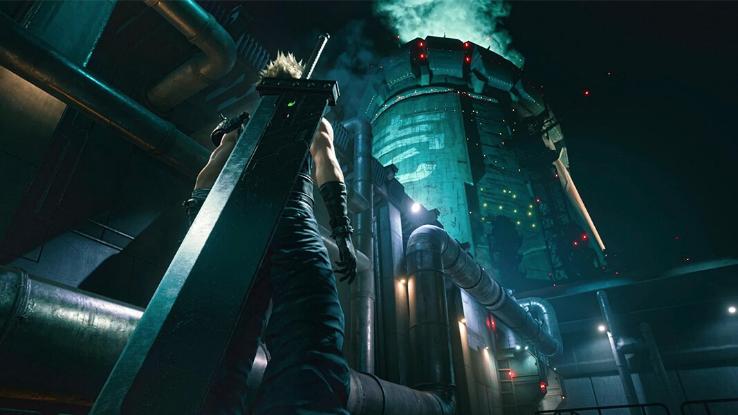 For the uninitiated, the game tells the story of Cloud Strife, a mercenary with a murky past who joins an eco-terrorist organization set on dismantling Shin-Ra, the mega-corporation that's sucking the planet's life essence dry for energy — and that's just the first act. As fans of the original will recall from the game's jewel case, GameFan dubbed Final Fantasy VII "quite possibly the greatest game ever made." The high-def, episodic PlayStation 4 remake has a lot to live up to and is off to a winning start: In addition to stellar early reviews, Final Fantasy VII Remake sold 3.5 million copies in three days.
If epic RPGs and life sims aren't your thing, PlayStation Plus members will have access to a few free titles in May. These include Gris, a beautiful platform-adventure game by Spanish indie developer Nomada Studio that portrays a young woman's struggles with grief and sorrow, and Star Wars: Battlefront 2, which puts players in the boots of their favorite Jedi, troopers and other characters from the beloved galaxy far, far away. If you're looking to revisit an older title, try Beyond Good & Evil, a game with a winning story about a reporter who joins a resistance movement to reveal a planet-wide alien conspiracy. Considered a cult classic for years, this one is allegedly getting its long-awaited sequel from Ubisoft in the next year(ish), so there's no better time than now to get caught up to speed.
Must-Read Books Flying Off the Virtual Shelves
If you need a break from screens, you can always turn to books (and audiobooks!). Quite a few publishers soldiered on in April, releasing new novels despite the pandemic impacting sales. For May, we recommend catching up with a few of these recent releases — and checking out a few more newbies.
The Glass Hotel by Emily St. John Mandel: From the writer of the award-winning Station Eleven comes a gripping, character-driven mystery about Ponzi schemes, ghosts, compromising one's morals and much, much more.
Perfect Tunes by Emily Gould: A young woman comes of age in New York's East Village at the dawn of the millennium in this Jennifer Egan-esque novel about love, loss, music and what we inherit.
The City We Became by N. K. Jemisin: Written by a Hugo Award-winning author, this glorious and gripping fantasy will transport you right into a vividly imagined version of NYC, where five strangers must come together to protect the city they love.
New Waves by Kevin Nguyen: Brilliant programmer Margo is tired of being talked over as a tech company's only Black employee — and Lucas, one of many Asian employees, finds himself nearly invisible. The duo embark on a revenge heist in this wry debut novel about race and startup culture — and all the surveillance and social media in between.
Godshot by Chelsea Bieker: In drought-ridden Peaches, California, a young girl finds herself in the thrall of a charismatic preacher — or, should we say, cult leader. This one's sure to satisfy fans of Emma Cline's The Girls.
Untold Night and Day by Bae Suah: Seductive and boundary-pushing, this novel from South Korea's leading writer blurs the line between dreams and reality, telling the story of 28-year-old Ayami's journey through Seoul.
The Ballad of Songbirds and Snakes by Suzanne Collins: This prequel to the Hunger Games series resolves the question no one wanted answered: How did President Snow become the franchise's main antagonist? Rightfully so, the book has already drawn criticism for explaining away (or at least rationalizing) the terrible deeds of a privileged white man, but, despite that, this one is still going to top the bestseller charts.