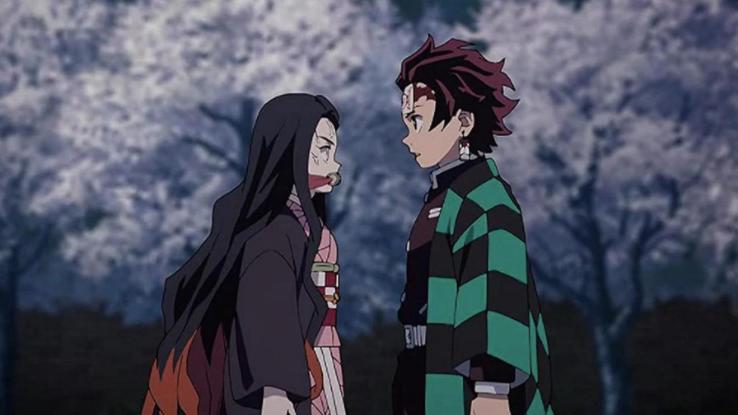 Demon Slayer Kimetsu no Yaiba: Why Does This Anime Keep Going Viral?
In August of 2019, an anime trended worldwide on Twitter after the release of its 19th episode. Trending like this is typically an anomaly for anime reserved for final episode releases and deaths of well-known characters. But for Demon Slayer: Kimetsu no Yaiba, this was a warning shot to a world that's steadily becoming more and more anime-friendly.
Demon Slayer: Mugen Train's release meant the breaking of many long-held records in Japan, the United States, and the world. Demon Slayer is the top-grossing film ever released in Japan, dethroning the Hayao Miyazaki classic, Spirited Away, from the top spot. That's not just counting animated films — it's all films throughout Japanese cinema. The Demon Slayer movie is, however, the highest-grossing animated film of all time in Taiwan, Hong Kong, and Singapore.
In the States, Demon Slayer: Mugen Train became the second Japanese film to ever top the weekend box office. So, not only has Demon Slayer usurped Spirited Away, but it also outperformed 1999's nostalgia giant, Pokemon: The First Movie. Mugen Train made about $475 million, meaning this was one of the top films of 2020 and one of the best performing non-Hollywood movies in history. In terms of R-rated movies, this does not happen often.
Now available for streaming on Funimation and for digital download via Apple TV, Google Play, and Amazon Prime Video, more people than ever can experience this viral sensation for themselves. If you aren't familiar with what Demon Slayer is aside from its "the one with the guy in the green checkered robe," we're here to break down what this anime is and the factors contributing to its continued success. Clearly, the Demon Slayer movie's full-on ascension into the record books is a case of great timing as opposed to a fluke.
Editor's Note: This is spoiler-free with the exception of what happens in the pilot and the show's basic premise
The Chosen One? How Demon Slayer Came to Be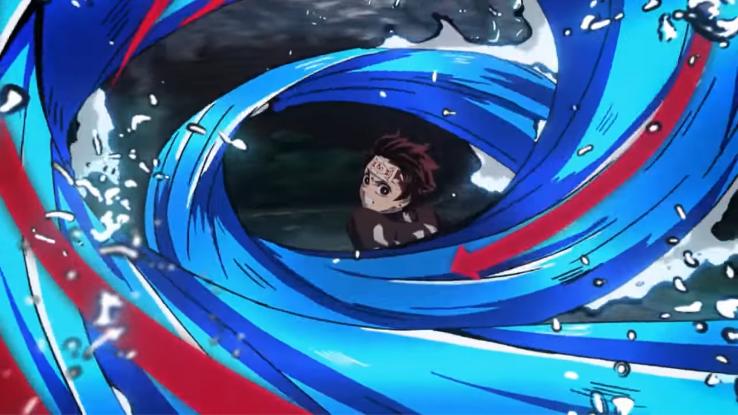 Demon Slayer is what's commonly referred to as a "Shonen anime." "Shonen," translates to "boy," and typically targets young men from the ages of 12-18. However, Shonen anime is enjoyed by people of all ages, gender identities, and anime, in general, is becoming more friendly to a broad range of people as time goes on — in part thanks to Demon Slayer.
Shonen anime can be traced back to pre-World War II Japan, but the medium really took off in 1950 with the release of Astro Boy, which eventually found its way to the states. Astro Boy's manga and cartoon were so popular that it made it over to the United States, and warranted demand for other anime like Kimba the White Lion and Speed Racer.
Anime has been treated like a niche interest over the decades, yet the medium has had a strange knack for being impactful even outside of Japan. Sailor Moon has been credited with influencing fashion since its release in the early 1990s. Dragon Ball Z has been referenced in many popular rap songs.
With the rise of the internet and increasingly accessible streaming services — not only do we have general streaming services with a little bit of everything like Netflix and Hulu — but we have entire streaming platforms dedicated to specific genres and interests. Shudder is for horror enthusiasts, for example. For anime, we have Crunchyroll, and Funimation.
With streaming and its continued airing on networks like Cartoon Network, anime has never been more popular. It was only a matter of time before an anime spread the way Demon Slayer has. Other anime like My Hero Academia and Haikyu!! are breaking down barriers, but Demon Slayer's countless x-factors make the anime seem like a chosen one among chosen ones.
Demons aren't anything new to anime or pop culture in general. Popular shonen anime that deal with demons range from Yu Yu Hakusho to Inuyasha to Overlord. In the states, demons were an integral part of the live-action hit Supernatural, which aired for 15 seasons. Netflix's Lucifer has dominated the platform since Netflix saved the show in 2020.
Watch Demon Slayer and you might notice a classic anime vibe. The enemies have artisan eyes, faces that look painted (a makeup artist's dream…a Demon Slayer episode of The Glow Up, anyone?), and often a skill or item that individualizes them, like a volleyball or spiders, much like Sailor Moon's villains. But it's not demons that sets this Shonen apart: it's the demon's slayers.
The animation style, headed by Ufotable Studio, incorporates 3-D into 2-D settings when viewers aren't expecting it. Movement is conveyed seamlessly. Attacks from the demon slayers often incorporate an elemental feature, like water or lightning, that the characters don't see but are meant to enhance the storytelling. This finesse is paying dividends to Ufotable, who put great work into the anime. Now, basically immortal, Demon Slayer will most likely go on to break more records.
Family First: Demon Slayer's Many Broken Tropes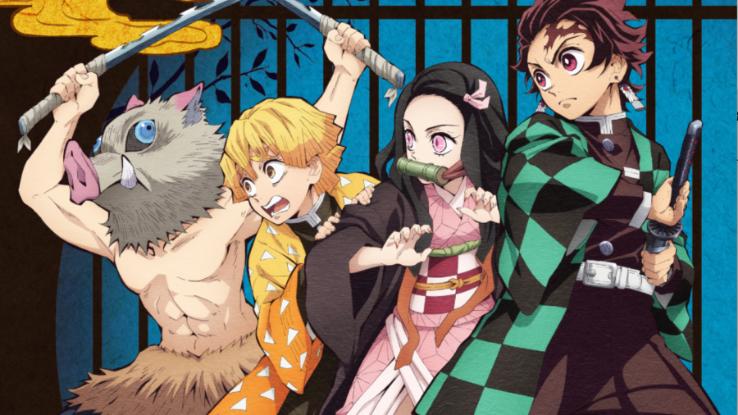 A valid critique of Shonen anime is that it is hypermasculine and emotionally charged. Anime like Naruto and Dragon Ball Z have massive global followings, but the anime themselves don't make a lot of space for female characters and don't have a lot going on outside of the main character.
Enter Demon Slayer. Like a Disney movie, Demon Slayer episode one begins with a family tragedy. Main character Tanjiro returns home from town to find his family has been massacred. His sister, Nezuko, seems alive, but has been turned into a demon. It's made clear very early on that Nezuko is a different kind of demon. She protects her brother Tanjiro from swordsmen and demons alike. The face-covering Nezuko wears looks odd, but it covers her demon teeth. Throughout the series up through the Demon Slayer movie, the anime explores just how different Nezuko is from demons and Tanjiro's attempts at turning her back into a human and defeating villains they meet along the way.
Instead of being angsty or power-driven, Tanjiro is kind and level-headed. His focus is not on enjoying adventure, finding treasure, or becoming the best at something — the focus of most Shonen anime — but rather, Tanjiro is more focused on survival in an uncertain world and the simplest type of companionship: family.
When it comes to Nezuko, we don't get to hear her talk much. This may change as the season progresses, but this does not make her any less important. Her personality shines through with movements and grunts. Tanjiro carries Nezuko around in a box during the day, since demons can't handle sunlight. By night, when it's time to slay, Nezuko kicks butt when the time comes, setting her apart from the typical Shonen women.
Rounding out the main cast are Inoske and Zenitsu. The former is very angry, was raised by animals, and wears a boar's mask. Always with a chip on his shoulder, Inoske gives us himbo vibes while also critiquing angry Shonen heroes. Zenitsu on the other hand takes the stereotypical role of the women-obsessed, somewhat perverted character, but since he also fills the role of the coward of the show, this aspect of Shonen anime is flipped on its head. Usually, it's respected elders that are problematically obsessed with women, so that's a breath of fresh air.
Demon Slayer: Mugen Train, defies what's expected of anime movies. Typically these films are non-canonical, epilogues, or serve to set something up but aren't required viewing. Demon Slayer ended its first season on episode 26, and the Demon Slayer movie could be considered episodes 26-31. It starts right after we left off and the second season will take place right after the movie. If this becomes a trend, in terms of storytelling, fans may be watching anime in movie theaters in addition to small screens for a long time to come.
Beyond the Mugen Train: Demon Slayer's Ongoing Success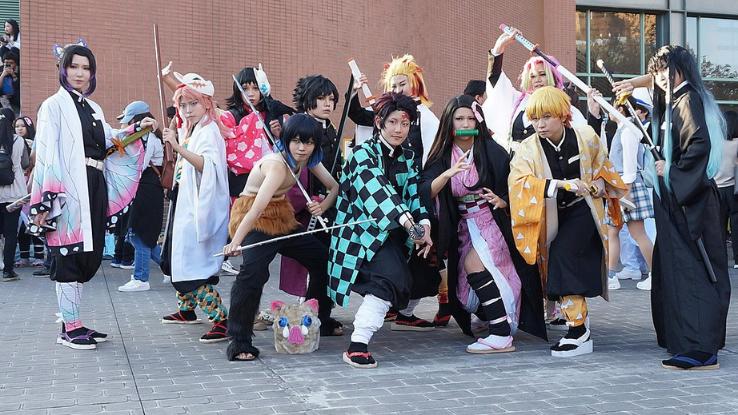 Demon Slayer's theme song was performed by LISA, who's like the Celine Dion of anime in that her voice is known for guiding so many famous moments in film. LISA has done songs that have been set for openings, credit sequences, and pivotal scenes for dozens of anime. "Gurenge," the opener for Demon Slayer, was one of the most profitable songs of 2020 and has had more than 100 million downloads. Perhaps this makes "Gurenge" more ubiquitous than "My Heart Will Go On."
The second season of Demon Slayer is expected to premiere in fall of 2021. Demon Slayer's manga has ended, but two additional chapters were released in May of 2021 because apparently (no spoilers) its ending was not well-received by fans. The success of the show and Demon Slayer: Mugen Train may result in a longer story than Demon Slayer's creators anticipated, or at least more related content given its success.
As of now, it's unclear how much of the anime will air as episodes on TV and how much of it will be as movies. Since Mugen Train was so profitable, it may end up ushering a trend for other anime. This could be anime's Renaissance, not unlike Disney's in the 1990s.
Manga sales for Demon Slayer are through the roof. With more than 100 million copies sold as of 2020 and 26 million copies sold in 2021 so far, Demon Slayer is not going anywhere. Manga is continually outselling American comic books, so perhaps the inevitable "Demon Slayer 2" and other anime films will be replacing Marvel movies in due time.
There's no doubting that COVID-19 contributed to Demon Slayer's success. Perhaps in a time where people were isolated and worried about the well-being of the world, Demon Slayer's wholesome approach to action and focus on survival offered comfort to frontline workers and work-from-homers alike. After 2020, many folks just want to be close to their loved ones the way Tanjiro and Nezuko are close.
But Demon Slayer's success prior to COVID-19 and continued presence shows that it wasn't all the pandemic's doing. For many, Demon Slayer was the film that brought them back into theaters. Now, Demon Slayer is available to stream on Funimation at home, again and again. So everyone can see what all the fuss is about.