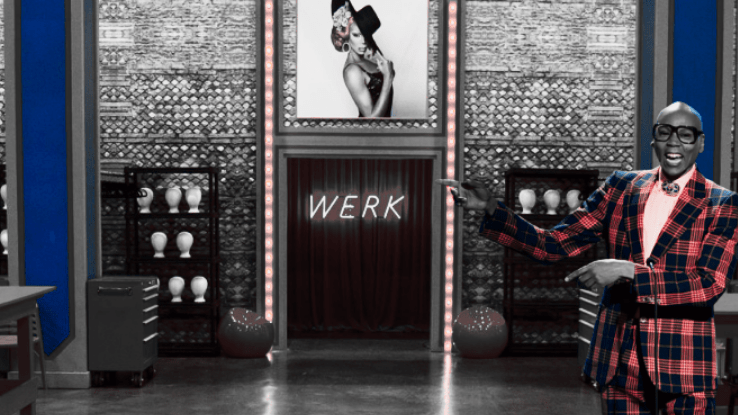 "If you're not watching Untucked, you're only getting half the story" is RuPaul's teasing reminder that he and his team know what a story is — and that they have it on lock. RuPaul's Drag Race is more than a TV show at this point. With more than 30 seasons made globally since season one's 2009 debut, the show is constantly reinventing itself and finding new stories to tell.
A staple that hasn't changed since the show's second season is the pairing of RuPaul's Drag Race with supplementary program Drag Race: Untucked! In a brilliant move that predates the era of "content", RuPaul and World of Wonder Productions realized they could create an entire second show by airing conversations between the queens during the judges' deliberations. The results were better than what anyone could've imagined.
Even those who haven't seen Drag Race will often share memes and gifs of the queens sipping a cocktail — or throwing one. A majority of those moments come from Untucked, not the main show. Is Untucked the secret weapon to Drag Race's global success? Could Untucked's defiance of Western storytelling as it's been practiced for years be part of that recipe for success? Start your engines and duct tape your wigs — we're spilling all the tea on RuPaul's beloved Drag Race: Untucked!
Letting It Out.. and Letting Them Have It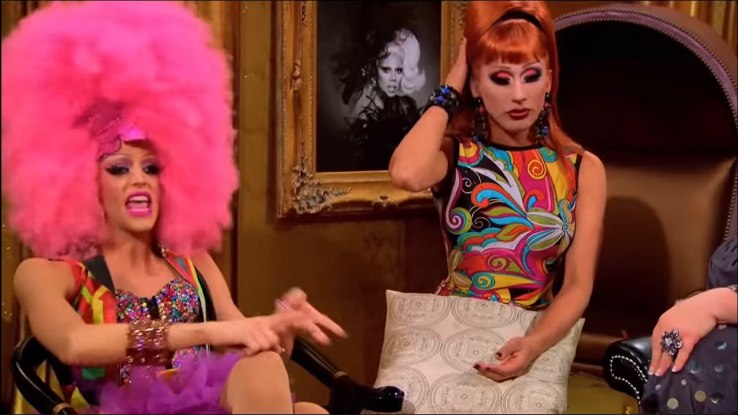 It's popular nowadays for series to have an aftershow, but Untucked is different. It has a similar effect that those aftershows have, but the key difference is how (and when) they're filmed. Discussion-based aftershows are often filmed long after production wraps, but Untucked takes place right after the judging. Emotions are raw and fresh. Queens discuss the judging, but they also reveal personal backstories and talk about other contestants behind their backs.
This dynamic along — with one cocktail — is what ignites the fuse of the firework show that is Untucked. At this phase in the judging, the queens know who didn't do well in that week's challenge, but they don't know who will be lip syncing for their lives — an attempt to prevent their elimination. The anxiety the situation creates has paid dividends for World of Wonder and fans of the show. Despite any bad vibes, there's never been any violence — aside from Shangela pouring her drink on Mimi Imfurst.
So many shareable quotes and catchphrases come from these candid situations. There's Mystique Summers' famous, "I am from Chicago" and Lashawn Beyond's "This is not RuPaul's best friend's race" in earlier seasons. In more recent seasons, queens like Tamisha Iman, who called Kandy Muse "arrogant" to her face, and Silky Nutmeg, who took off their dress to reveal a leotard while exclaiming that she was ready to lip sync if needed, prove that Untucked continually gives us the drama we crave.
A lot of the queens' storylines really are "hidden" in Untucked, which means you'll miss out if you're just watching Drag Race. In season six, Untucked features the slow implosion of fan favorite Laganja Estranja. Now known for her skills as a dancer, Laganja was often shown in so much distress that people wondered if she was okay. Culminating in the oft-gif'd moment where she screamed "I feel very attacked" before sashaying away. Casual viewers of Drag Race might interpret Laganja as a brat wheras someone watching Untucked could empathize with the queen during her moments of struggle. 
There are also plenty of honest, heartfelt moments where the queens celebrate each other and share their stories. In season 14, Jasmine Kennedie came out as trans during Untucked. Trinity K. Bonet (All Stars, Drag Race season six) was able to come out as HIV positive and use the space to show how folks who are HIV positive live lives that tropes and stereotypes don't depict. Put simply, since a show only has so many minutes of airtime, having Untucked around to feature these highs and lows gives fans more of what they want.
Manipulating the Plot Keeps Us Wanting More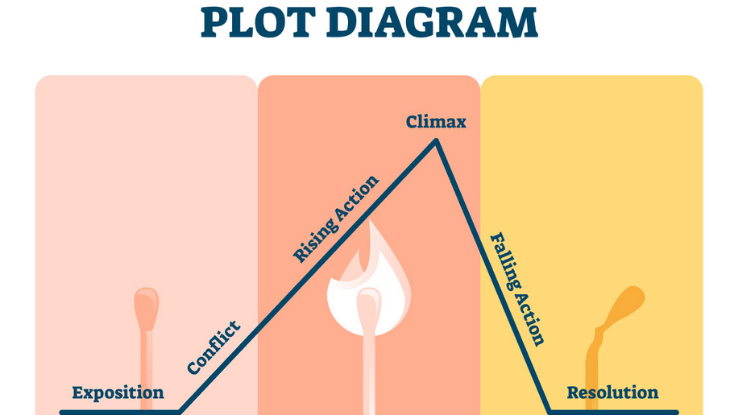 Not to bring you back to school, but remember plot diagrams? In reality shows, each episode is typically one plot diagram, while being part of a larger plot diagram that is the arc of the given season. With Untucked in the picture, it takes Drag Race two episodes (one of Drag Race and one of Untucked) for one plot diagram to unfold — and the plot elements are told out of order.
On Drag Race, the climax is typically the "lip sync for your life" duel at the end of every episode. Untucked shows moments just before the climax, robbing people who only watch Drag Race of precious rising action. Since Untucked also shows the eliminated queen packing their things, Untucked also gives a more grounded conclusion than Drag Race, which ends most of its episodes with the non-eliminated queens dancing one more time before walking off the stage.
Manipulating the sequence of events is very common in movies and shows today, especially when it comes to queer texts. But in reality TV, which tries to emulate real life, there's often no innovation. Given that this is a drag competition, mixing up the sequence of events is a great way to "queer" reality formats that people like but might be tired of, even if they don't realize it.
Untucked Brings a Self-Awareness Only a Drag Artist Can Match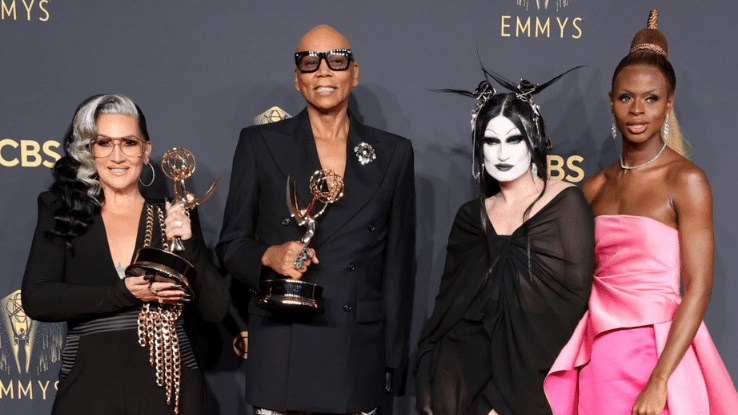 Untucked is more than just fights. Sometimes the queens are shown videos from family members, which often leads to tearful moments and coming out stories. It also creates space for guest judges, like Christina Aguilera and Nicki Minaj, to come backstage and interact with the queens. Not to mention, Untucked shows us the queens just chatting amongst themselves.
People love listening in on industry insiders. People also love the entire process of drag, not just the performance. Seeing the queens converse, gossip and throw shade is a delight for many and goes beyond entertainment; the stripped-down vibe of Untucked allows viewers to see and hear different versions and possibilities of ways to live a queer life.
RuPaul and World of Wonder are likely very aware of this. Drag Race has won 24 Emmys out of an impressive 48 nominations. Untucked is starting to find its awards show potential too; it's been nominated for two Emmys and won one of them. Some fans may say that neither show is what it used to be, but, in such a long-running franchise, some seasons will always be more exciting than others.
At the core of the art of drag, the artist transforms a version of something into something else. This practice has given us more than a decade of television — and there's no end in sight. RuPaul, one of the greatest to ever do drag, has taken the beloved art form and found a way to serve it to an audience larger than anyone thought possible — to the world.