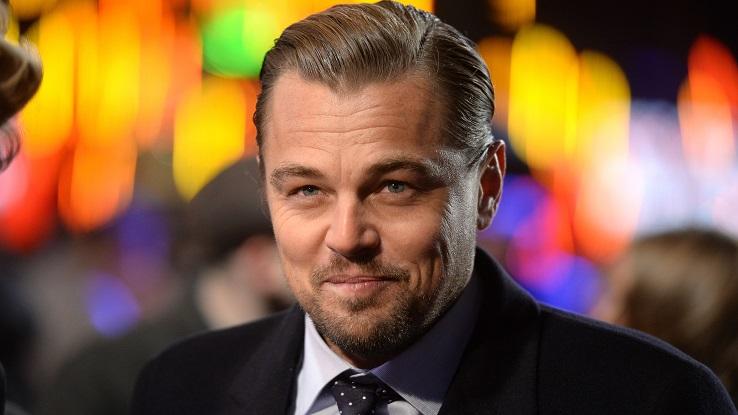 From Al Pacino's performance as Michael Corleone in The Godfather to Jodie Foster's portrayal of Clarice Starling in The Silence of the Lambs, certain roles just wouldn't be the same without the stars who defined them. Ironically, many of the film industry's greatest performances came from actors and actresses who weren't initially chosen for the roles.
So, who were the (crazy) stars who passed on playing some of the most famous characters in movie history? Let's take a look at some of the quintessential film roles and the iconic actors that turned them down.
Joaquin Phoenix: Doctor Strange/Doctor Strange
Joaquin Phoenix shines as the sociopathic lead in the Joker film. Surprisingly, Phoenix — who has earned praise for his intense immersion into his characters — hasn't starred in any previous superhero or villain flicks. However, he did pass on a substantial role in the Marvel Cinematic Universe.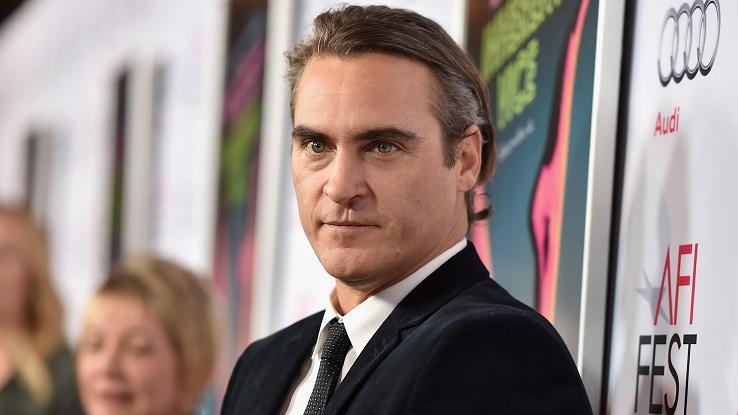 Phoenix was approached about playing Doctor Strange, but Benedict Cumberbatch was cast instead. Phoenix told Little White Lies, "I think they make some great, fun movies…I think they keep the […] industry going in some ways…I think everybody was really happy with how things turned out."
Angelina Jolie: Ryan Stone/Gravity
There aren't many human-centric space films as jarring as Gravity. Sandra Bullock's emotional performance in the sci-fi flick is gripping and authentic. However, Bullock wasn't the actress that filmmakers originally had in mind to play astronaut Ryan Stone.
The studio hoped to cast a different famous female lead alongside George Clooney (Matt Kowalski). They had their sights set on bombshell actress Angelina Jolie. Although Jolie initially showed interest in Gravity, she lost the desire to star in the flick somewhere along the way. They eventually chose Sandra Bullock to play Ryan, and she crushed the character, winning an Oscar for her performance.
Al Pacino: Han Solo/Star Wars
Al Pacino was notorious for turning down iconic roles, but he gained international fame for his portrayal of Michael Corleone in The Godfather. Star Wars executives took notice and invited him to audition for Han Solo. Pacino declined.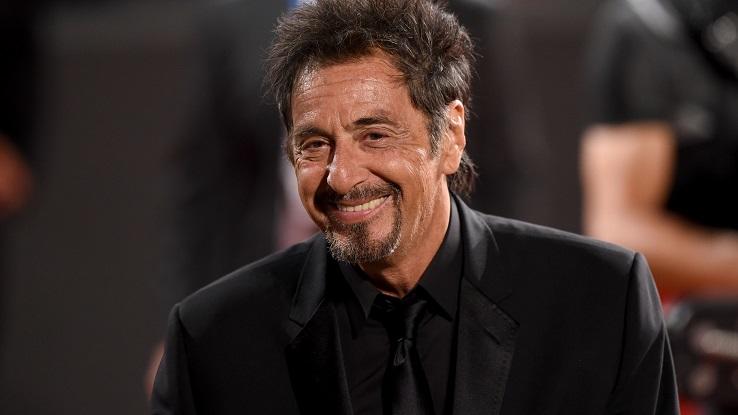 He told MTV at the Toronto Film Festival, "I remember not understanding (the script) when I read it…I was in The Godfather. They didn't care if I was right or wrong for the role, if I could act or not act." He also turned down now famous roles in Die Hard, Taxi Driver, Pretty Woman and several other successful flicks.
Ian McKellen: Dumbledore/Harry Potter and the Sorcerer's Stone
J.K. Rowling's books about a young wizard named "Harry" captivated readers across the globe. When the adaptation process began, the studio cast Richard Harris as Dumbledore. Unfortunately, Harris passed away after the second movie, and Warner Bros. rushed to find a replacement.
The studio tried to talk Ian McKellen into playing the role of Dumbledore in the remaining films. However, Harris wasn't a fan of McKellen's acting, and that made McKellen decide to pass on the role. "I couldn't take over the part from an actor who I'd known didn't approve of me," he told EW.
Sandra Bullock: Neo/The Matrix
Although The Matrix ended up being tremendously successful, it wasn't always so simple. Many actors were confused by the complex plot. At one point, the executives were so desperate to find their lead that they were willing to switch up Neo's gender.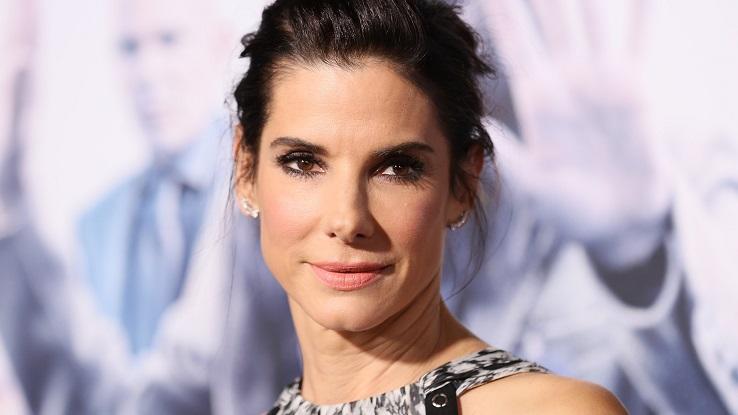 "We went out to so many people…We were getting desperate," producer Lorenzo di Bonaventura told The Wrap. "We went to Sandy Bullock and said, 'We'll change Neo to a girl'…We sent her the script to see if she was interested in it. And if she was interested in it, we would try to make the change."
Christina Applegate: Elle Woods/Legally Blonde
Following her stellar performance as Elle Woods in Legally Blonde, Reese Witherspoon's career took off like a rocket. However, she wasn't the first choice for the role. Christina Applegate was originally courted to play the character.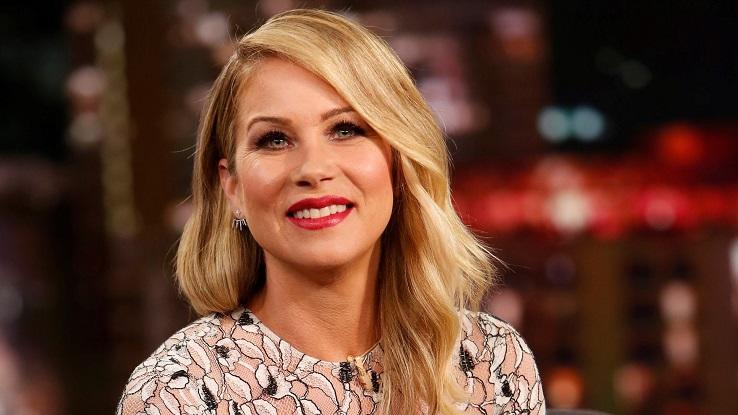 "The script came along my way, and it was right after I had just finished Married […with Children], and it was a blonde who in that first script didn't win it…I got scared of kind of repeating myself," Applegate told ET. "Reese deserved that. She did a much better job than I ever could, and so that's her life."
Emma Watson: Mia/La La Land
La La Land breathed new life into the movie-musical genre. The role of struggling actress Mia was claimed by Emma Stone. However, another iconic Emma was approached to play the character. So, what held Emma Watson back?
She was preparing for her role in the live-action Beauty and the Beast adaptation. "I knew I had horse training, I knew I had dancing, I knew I had three months of singing ahead of me…this wasn't a movie I could just kind of parachute into," she told SiriusXM. "I had to be where I had to be."
Michelle Pfeiffer: Clarice Starling/The Silence of the Lambs
Twenty years have passed since The Silence of the Lambs was released. Jodie Foster's stellar performance as Clarice Starling defines the film as much as Anthony Hopkins' disturbing portrayal of Hannibal Lecter. It's hard to imagine that Michelle Pfeiffer was once favored to play Clarice, but it's true.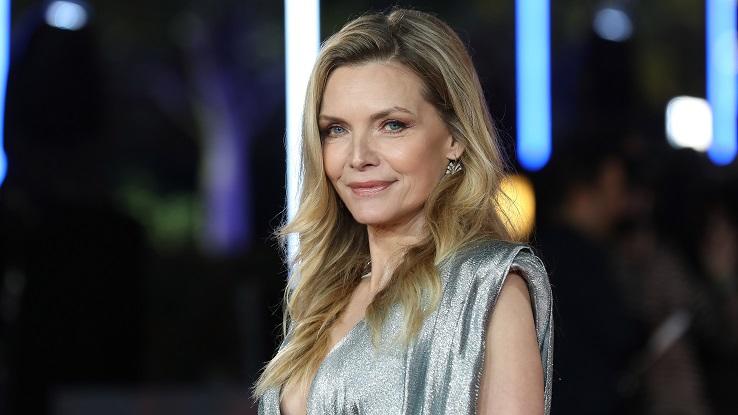 During a panel at the Austin Film Festival, director Jonathan Demme admitted he originally intended to cast Pfeiffer. However, she was apparently "concerned about the darkness of the piece." Demme also told producers, "I don't think Jodie Foster would be good in this part." Of course, Foster killed the role, earning an Oscar for her performance.
Lindsay Lohan: Jade/The Hangover
The Hangover is one of the funniest films of the entire century — and the script isn't the only thing that shines. The flick features an odd assortment of A-listers. At one point, Lindsay Lohan expressed interest in playing Jade, a sweet and quirky stripper, but she ultimately passed on the role.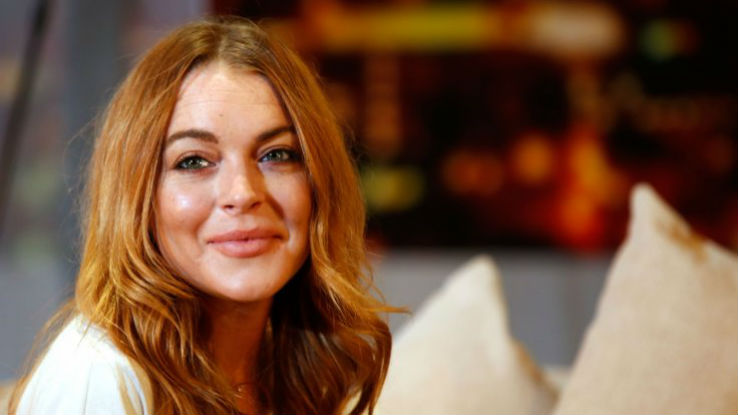 Although there were rumors that Lohan disliked the script, the director of The Hangover said it was because of her age. Director Todd Phillips told The Hollywood Reporter, "People love to attack her for everything…She didn't turn it down. She loved the script, actually. It really was an age thing."
John Travolta: Forrest/Forrest Gump
Forrest Gump's heartwarming themes and empathetic central character turned the film into an instant classic from the moment it hit theaters. Tom Hanks excelled as Forrest, bringing immense sweetness to the simple character. However, John Travolta was the original choice for the flick.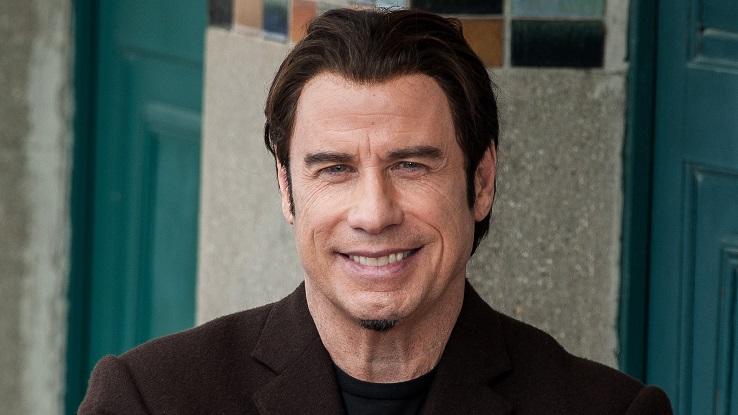 At one point, Travolta expressed regret over passing up the role, but he told MTV he was happy it was Hanks instead. "If I didn't do something Tom Hanks did, then I did something else that was equally interesting or fun…I feel good about some I gave up because other careers were created."
Michael Madsen: Vincent Vega/Pulp Fiction
The cult-classic Pulp Fiction stars John Travolta as Vincent Vega. In the documentary QT8: The First Eight, Michael Madsen shared that he was offered the part of Vincent. "I was already committed to Wyatt Earp. And now, here's Quentin, wants me to do Pulp Fiction, and they were both going at the same time."
However, Madsen doesn't regret his decision. "Isn't it true that part of John Travolta being in it, it became John's comeback? He was doing movies about talking babies! And suddenly he's Vincent Vega! No one had seen Travolta with a […] gun."
Gwyneth Paltrow: Rose Dewitt Bukater/Titanic
Kate Winslet gave the performance of a lifetime as socialite Rose Bukater. She brought grace to Titanic that no other actress could have matched. However, Gwyneth Paltrow was in competition with Winslet for Rose — and nearly scored the role.
In an interview with Howard Stern, Paltrow said, "I think I was really in contention for it, I was one of the last two. I look back…and think, 'Why the hell did I say yes to that? And no to that?' And you know…There's a universal lesson here. What good is it to hold onto roles?"
Jack Nicholson: Michael Corleone/The Godfather
Al Pacino in The Godfather is arguably the most iconic role in cinematic history. How could anyone else ever have been considered for the role? Ask Jack Nicholson, who turned it down. Nicholson told Movieline, "Back then I believed that Indians should play Indians, and Italians should play Italians."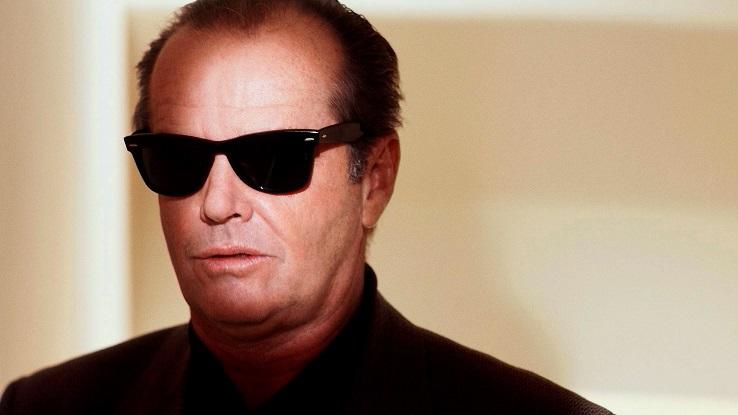 "Mario Puzo had written such a great book that if you go back to it, you'll see so much of what was special about the movie. There were a lot of actors who could have played Michael, myself included, but Al Pacino was Michael Corleone. I can't think of a better compliment to pay him."
Will Smith: Django/Django Unchained
Django: Unchained's epic narrative captured Will Smith's attention early on, and he intended to play Django. However, Smith didn't agree with Quentin Tarantino's approach to the script. Tarantino's narrative was revenge-centric, and Smith wanted a romance story.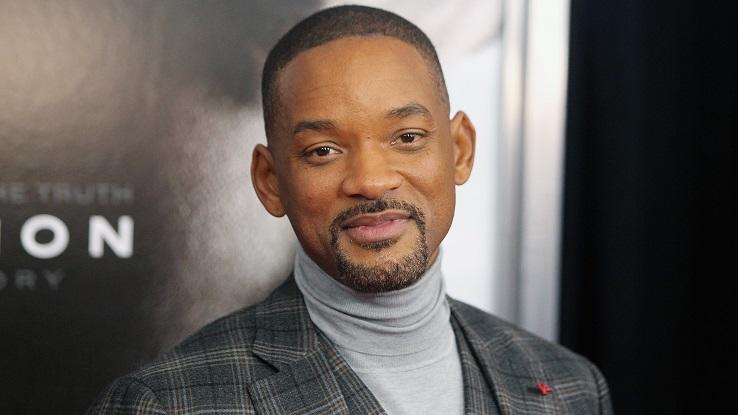 He told The Hollywood Reporter, "To me, it's as perfect a story as you could ever want: a guy that learns how to kill to retrieve his wife that has been taken as a slave. That idea is perfect…I wanted to make that movie so badly, but I felt…it had to be a love story, not a vengeance story."
Jake Gyllenhaal: Rick Flag/Suicide Squad
Suicide Squad may be one of the most eccentric superhero films of all time. The bizarre cast of characters spawned several stand-out performances, including Margot Robbie's Harley Quinn. One of Suicide Squad's original members, Rick Flag, represented an iconic role worth nabbing.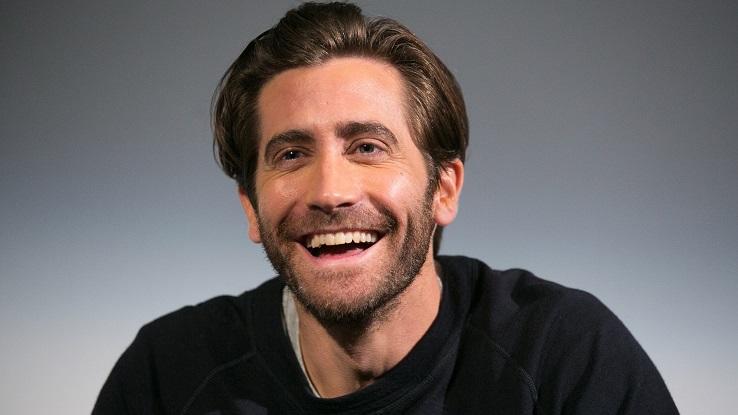 Jake Gyllenhaal was favored to play Flag, but he ended up passing on the role, and it went to Joel Kinnaman. He didn't give much explanation for why he rejected the opportunity. However, Gyllenhaal made up for the missed villain opportunity when he took on the role of Mysterio in Spider-Man: Far from Home.
David Schwimmer: Agent J/Men in Black
Evidently, the Friends' star wasn't looking to pivot in a new direction in the late 1990s. When offered the part of Agent J in Men in Black (1997), Schwimmer turned it down. Instead, the film went on to make a sci-fi action hero of Will Smith and grossed roughly $1.6 billion over three installments.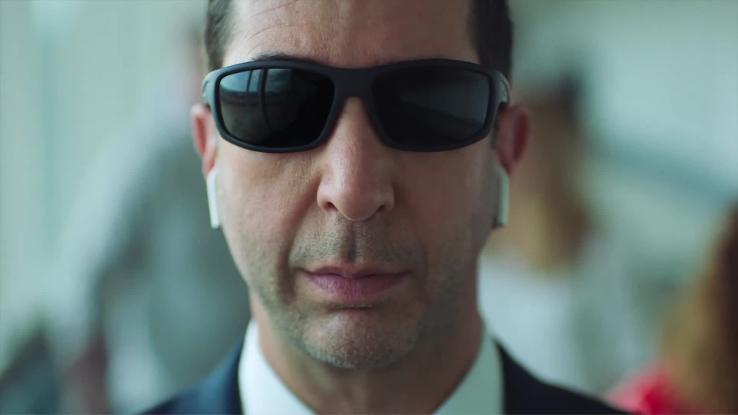 This decision left Schwimmer firmly planted in the realm of '90s sitcoms. Later roles in HBO's Band of Brothers and Ryan Murphy's American Crime Story helped him shed some of his Ross Geller persona — but it was more of a break than anything else.
Reese Witherspoon: Sidney Prescott/Scream
After Scream hit theaters, people across the world were terrified to answer their landlines. The OG slasher film launched the career of Neve Campbell, who "killed it" as Sidney Prescott. Drew Barrymore was originally slated to play Sidney, but she wanted to star in the iconic opening scene instead.
Barrymore ended up playing Casey, who is murdered in the first 15 minutes of the film. So, who was next in line for Sidney? Reese Witherspoon — until she decided to pass, thinking the flick would be just another so-so horror film. Instead, Scream went on to become an icon in the slasher film genre.
Josh Hartnett: Superman/Superman Returns
Characters like Superman, Iron Man, Spider-Man and Batman have altered the paths of many actors' careers. That is what Josh Harnett was worried about when he was offered the leading role in Superman Returns, along with several other hero roles.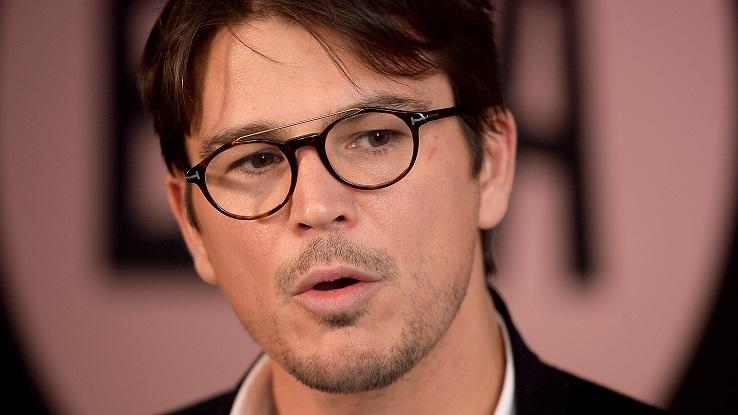 Hartnett told Details Magazine, "Spider-Man was something we talked about. Batman was another one. But I somehow knew those roles had potential to define me, and I didn't want that. I didn't want to be labeled as Superman for the rest of my career. I was maybe 22, but I saw the danger."
Matt Damon: Harvey Dent/The Dark Knight
The Dark Knight was one of the greatest films to come out of the DC Cinematic Universe. It owes most of its success to the incredible performances of Christian Bale (Batman), Heath Ledger (Joker) and Aaron Eckhart (Harvey Dent).
Although Eckhart was disturbingly great as Dent, he wasn't the first choice for the good-guy-turned-villain. Matt Damon was ahead of him for the role. "It was a scheduling thing," Damon told MTV. "Aaron is a great actor, so the movie didn't suffer for it. Every once in a while, you get [an acting opportunity], and you can't do it."
Charlie Hunnam: Christian Grey/Fifty Shades of Grey
Jamie Dornan may rock the steamy role of Christian Grey in Fifty Shades of Grey, but he was a fallback for the flick. Charlie Hunnam was originally set to play the role of Grey. However, as filming for the flick grew closer, Hunnam couldn't find a way to work it into his schedule.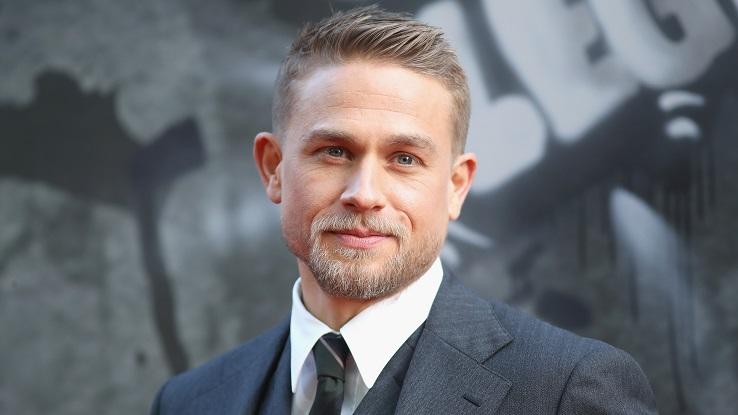 "I really didn't want to fail on such a grand scale…I bit off more than I could chew, and it was painful. I loved the character, and I wanted to do it … It was one of those damned if you do, damned if you don't situations."
Emily Blunt: Black Widow/Iron Man 2
Black Widow is a defining figure in the Marvel Cinematic Universe. She may not have any actual superpowers, but her martial arts skills are off the charts. The role has been played by Scarlett Johansson throughout the Avengers series, but Emily Blunt almost claimed the character in Iron Man 2 before Johansson had a chance.
"I didn't do it at the time because it wasn't the right time, and I was contracted to do something else," Blunt told Screen Rant. "But Scarlett [Johansson] has done such a phenomenal job…why even reminisce about what could've been? She's it, and she nailed it."
Tiffany Haddish: Unknown Role/Get Out
In Get Out, Jordan Peele brought modernity to the horror genre. The flick helped elevate the careers of actors Daniel Kaluuya and Allison Williams, who gave unsettling performances as an interracial couple fractured by a terrifying family secret.
When producing the flick, Peele was interested in casting actress Tiffany Haddish. Unfortunately, Haddish wanted nothing to do with the now-iconic horror flick. On Late Night with Seth Meyers, Haddish said, "I was like, 'Aw, man. Look, I don't do scary movies, dog…You know, that's demonized kind of stuff. I don't let that in my house.'"
Matthew McConaughey: Ego/Guardians of the Galaxy Vol. 2
It's hard not to love Marvel's Guardians of the Galaxy films. Between the film's bizarre action sequences, the comic interactions of the characters and the stellar throwback soundtracks, the flicks are immensely enjoyable. The final cast crushed the production both times, but Matthew McConaughey was originally asked to play Ego (played by Kurt Russell) in Volume 2.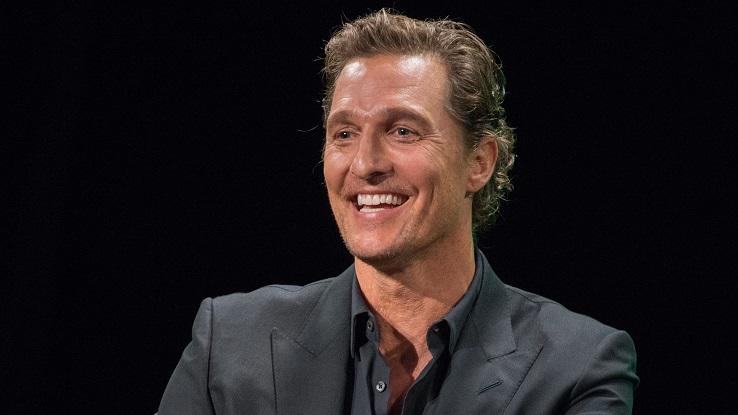 McConaughey ended up taking a role in Stephen King's The Dark Tower, instead. He told Playboy, "I like Guardians of the Galaxy, but what I saw was 'It's successful, and now we've got room to make a colorful part for another big-name actor.'"
Leonardo DiCaprio: Patrick Bateman/American Psycho
When Leonardo DiCaprio was announced to play misogynistic murderer Patrick Bateman in American Psycho, writer/director Mary Harron was stunned — she had already promised the role to Christian Bale. "Leonardo wasn't remotely right…There's something very boyish about him," she told The Guardian.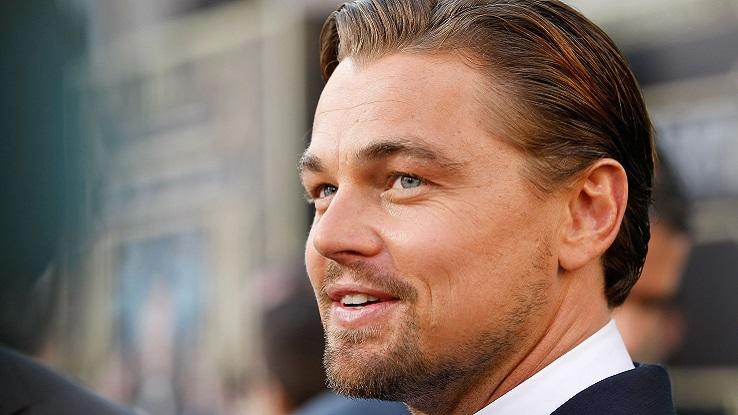 Fortunately (for Bale), DiCaprio began to experience some organic conflict with Oliver Stone, a secondary scriptwriter for the film. DiCaprio and Stone grappled with the direction of the film for weeks. Eventually, a frustrated DiCaprio abandoned the project to film The Beach. Bale gleefully took over as the sociopathic leading man.
Mark Wahlberg: Jack Twist/Brokeback Mountain
Jake Gyllenhaal and Heath Ledger's performances as gay lovers in Brokeback Mountain were tender and captivating. Obviously, not every actor would be comfortable taking on such an intimate role, including Mark Wahlberg.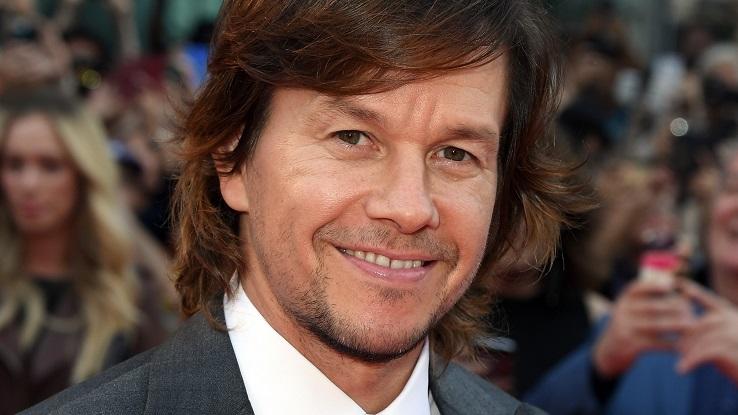 Wahlberg told Premier, "I read 15 pages of the script and got a little creeped out. It was very graphic, descriptive…I told Ang Lee, 'I like you, you're a talented guy, if you want to talk about it more.' Thankfully, he didn't. I didn't rush to see Brokeback…Obviously, it was done in taste — look how it was received."
Tilda Swinton: Professor Sybill Trelawney/Harry Potter and the Prisoner of Azkaban
Emma Thompson's magical transformation into psychic Professor Sybill Trelawney brought the personality of the twitchy witch to life. Still, Tilda Swinton was actually the first choice. However, Swinton told The Scots Magazine that her childhood boarding school, West Heath in London, was "a very lonely and isolating environment."
Swinton shared, "I dislike films like Harry Potter which tend to romanticize such places. I think they are a very cruel setting in which to grow up, and I don't feel children benefit from that type of education. Children need their parents and the love parents can provide."
Leonardo DiCaprio: Anakin Skywalker/Star Wars: Attack of the Clones
When George Lucas created the Star Wars franchise, he wanted to provide "young people some sort of faraway exotic environment for their imaginations to run around in" (NYT). He pulled it off. Star Wars includes a variety of incredible lightsaber-wielding heroes, villains and heroes-turned-villains.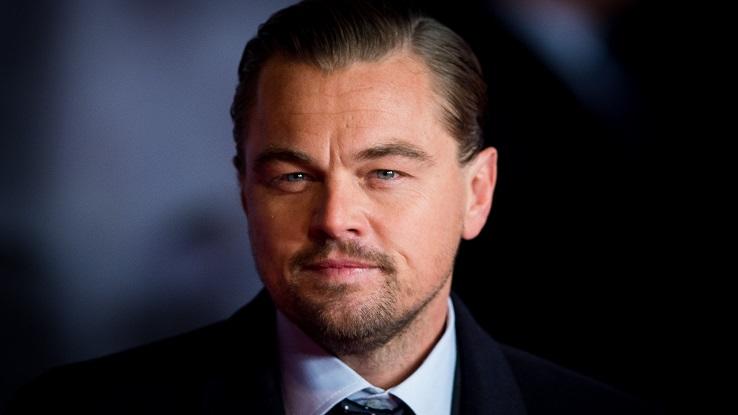 At one point, Leonardo DiCaprio was up for the coveted role of Anakin Skywalker. When asked about the role of Anakin, DiCaprio told Shortlist, "I did have a meeting with George Lucas about that as well, yes." He added that he "just didn't feel ready to take that dive at that point."
Christopher Plummer: Gandalf/The Lord of the Rings
Ian McKellen played Gandalf in The Lord of the Rings. However, Christopher Plummer was offered the role first. Plummer said, "I don't know why I turned it down. I thought three or four years in New Zealand…I thought there were other countries I would like to visit before I croak."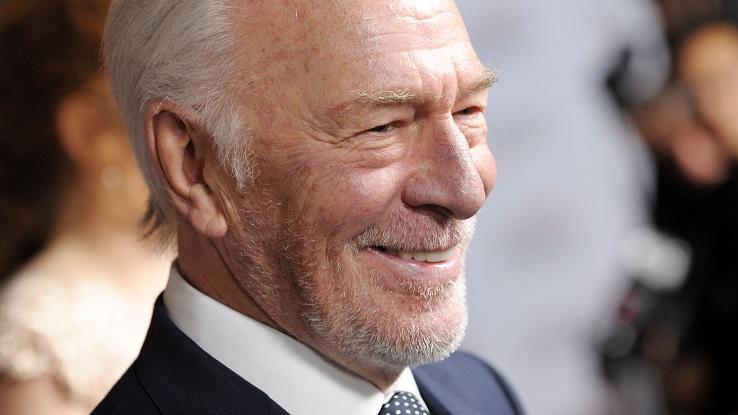 He added, "It was a marvelous part, and I loved The Lord of the Rings…then it became a great film. And then Ian played it. Ian McKellen, who is absolutely marvelous in it. And he couldn't have been warmer, which I might not have brought to it."
Matt Damon: Jake Sully/Avatar
Avatar became the most financially successful film of the century (at the time). Matt Damon was up for the role of Jake Sully — a paralyzed Marine who finds mobility in a land of blue aliens. He was promised 10% of the film's profits if he took the role, but he turned it down.
Of course, Avatar went on to become the highest-grossing film of all time. Damon told British GQ, "Jim Cameron offered me Avatar…he goes, 'Now, listen. I don't need anybody…If you don't take this, I'm going to find an unknown actor…because the movie doesn't really need you.'" Sounds like quite a sales pitch.
Marilyn Monroe: Holly Golightly/Breakfast at Tiffany's
If there's one film that Audrey Hepburn is recognized for, it's Breakfast at Tiffany's. Hepburn sparkles as Holly Golightly in the New York classic. It's hard to imagine anyone but Hepburn as Holly, but a more seasoned actress was originally considered for the role.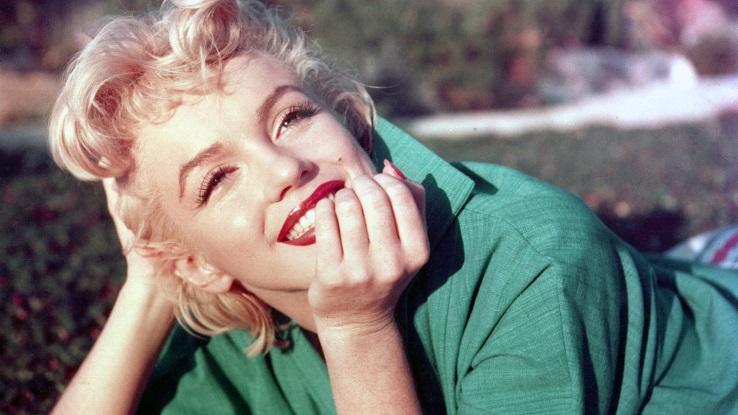 Who was the blonde bombshell up for Holly? Marilyn Monroe. The author of the novel that inspired the film, Truman Capote, had always envisioned Monroe in the role of the leading lady…particularly because of Holly's intended sex appeal. However, Monroe wanted to dissociate from the "hot blonde" trope.