Gunsmoke was one of the most popular television shows of its time and became the second longest-running program in TV history. The primetime gem featured sympathetic characters, thrilling plotlines, and star-studded cameos that kicked off the careers of a new wave of actors while highlighting the talents of veterans.
Decades after its original run between 1955 and 1975, the showrunners and actors still have some fascinating stories to tell. These secrets and trivia facts will help you see Gunsmoke in a whole new light.
The Durability of James Arness
Gunsmoke spanned 635 episodes spread out over 20 years. With such a long run, you might expect some or even most of the characters to eventually depart the cast. After all, scheduling conflicts and personal issues have forced the departure of stars from far shorter shows.
Not star James Arness, though. He didn't miss a single episode in his role as gunslinger Matt Dillon. Only Kelsey Grammer, who portrayed Dr. Frasier Crane in the award-winning series Cheers and Frasier, appeared in more episodes as a single character. However, he was often a supporting character with only a few scenes in the former show. While Arness sometimes only made brief appearances in later episodes, he was always billed as the leading man.
John Wayne's Association With Gunsmoke
When casting the role of Matt Dillon, showrunners needed to find the perfect cowboy. While there's an urban legend circulating on the internet that they offered the iconic John Wayne the part, there's no evidence to suggest that actually happened.
According to Charles Marquis Warren, who knew Wayne and directed several episodes of the show, Wayne wouldn't have been interested anyway. "John Wayne lived near me, and we met at his bar and sat around reviling television. He hated TV." The Duke did, however, recommend James Arness for the role.
Miss Kitty's Real Job
The beautiful Amanda Blake played the role of the red-headed saloon owner, Miss Kitty Russell, on Gunsmoke. She appeared in over 500 episodes of the long-running show. In the Gunsmoke radio series, however, Miss Kitty had a much more scandalous role.
Series creator Norman Macdonnell never explicitly admitted what her job was, but he did give a hint. "Kitty is just someone Matt has to visit every once in a while," he said. The quote prompted Time magazine to say that she was "obviously not selling chocolate bars."
A Surprising Number of On-Screen Smooches
While many fans loved the romantic tension between characters Matt and Kitty and rooted for them to get together, it never ended up happening on screen. This was partially to keep the nature of the story from changing. As actress Amanda Blake explained about her character, "She'd love Matt to say, 'Kitty, let's buy a hunk o' land and raise some beans and kids.' But then we'd have I Love Lucy Out West."
James Arness agreed. "I think they felt that you could only go so far with it," he explained, "and then you'd have to change the character and nature of the show. If you have Matt and Kitty have an onscreen love affair, then, you know, they'd have to get married, and then you'd have a different show there."
Remaining Cast Members
With so many episodes to its name, it's hard to keep track of all of the actors who appeared on Gunsmoke. The cast included 10 regulars, seven recurring characters, and a slew of guest stars. The last regular cast member passed away in 2018.
Actor Burt Reynolds played the half-native Quint Asper from 1962 to 1965. Because of his heritage, Asper was not allowed to drink within Dodge City limits. Reynolds went on to have an incredibly successful career and died at the age of 82.
World War II Affected the Shooting Schedule
How did a war that ended 10 years before Gunsmoke ever aired manage to delay it? Before his acting career, Arness was drafted into the U.S. Army in March of 1943 and participated in the Battle of Anzio in Italy on January 22, 1944. Machine-gun fire hit his lower right leg and foot, earning him a Bronze Star and Purple Heart.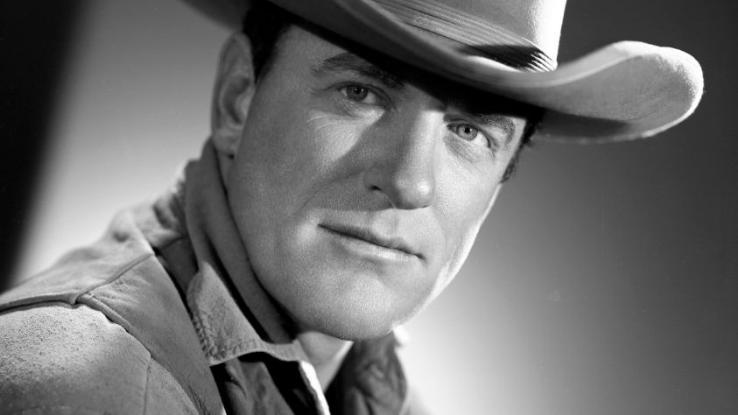 The rehabilitation was tedious, but the veteran recovered. However, the injuries plagued Arness for the rest of his life. Gunsmoke in turn had to schedule all of his walking scenes for the early morning.
The Origins of a Common Saying
A lot of popular catchphrases come from television and movies, but not many of them stick with future generations. However, the use of the phrase "get out of Dodge" to mean running away from wherever you are before something bad happens persists.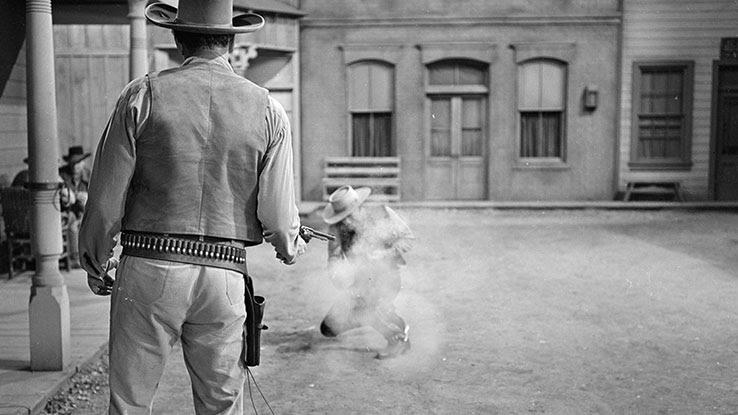 The phrase was popularized by Gunsmoke in the 60s and 80s and was especially used by kids. Dodge City itself was the setting of not just Gunsmoke, but a whole range of Western movies and shows.
It Was Responsible for the Cancellation of a Classic Show
CBS President William Paley had his doubts about Gilligan's Island. He couldn't understand how a show about a group of people stranded on an island could last, but the show about an extended three-hour tour defied all odds and became a rating sensation, so he let it be. That is until Gunsmoke gave him a reason.
In 1967, Gilligan's Island had a coveted 8:00 pm timeslot, while Gunsmoke was on the verge of being canceled. However, Paley was a huge fan of the Western drama. Rather than heeding viewer ratings, he kicked Gilligan and company out of their spot to give the residents of Dodge another chance at life, leading to the cancellation of the former and eight more years of the latter.
The USS Enterprise Gets in and Out of Dodge
Love them or hate them, crossover cameos have been a staple of television for decades now. When done well, they delight fans of two franchises without distracting too much from the story.
While there was never a direct Star Trek crossover — that would be hard to imagine — many of the actors nevertheless appeared on Gunsmoke. William Shatner (Captain Kirk) showed up in the episode "Quaker Girl," while Leonard Nemoy (Spock) portrayed John Walking Fox and characters between 1961 and 1966. DeForest Kelley (Bones) made an appearance in the "Indian Scout" episode, and James Doohan (Scotty) materialized in Dodge City for "Quint Asper Comes Home."
The Surprise Ending
A good series finale can make or break a series. Ideally, it should wrap up existing plots and character arcs while still allowing each character to have an engaging future offscreen. However, Gunsmoke didn't get that chance.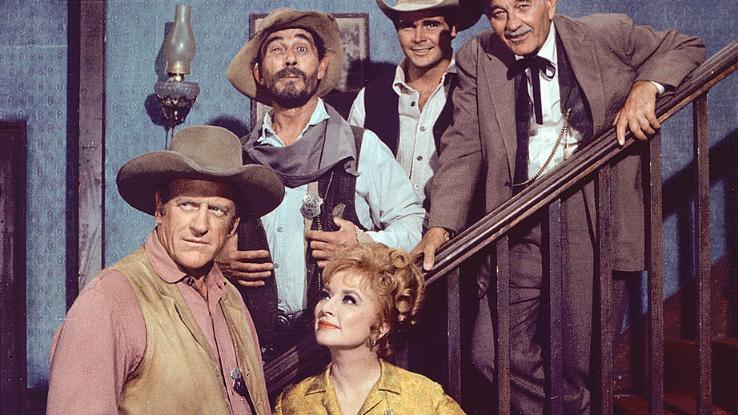 The network broke the bad news to producers and actors without warning. "We didn't do a final, wrap-up show," said Arness. "We finished the 20th year, we all expected to go on for another season." Luckily, the Gunsmoke crew was able to reunite in five television movies for a bit more closure.
Death in the West
According to Marshall Trimble, a historian and vice president of the Wild West History Association, character Matt Dillon shot 407 people on Gunsmoke. That includes the television series and the subsequent made-for-TV movies. Some of those bandits survived their wounds, but most were not so lucky.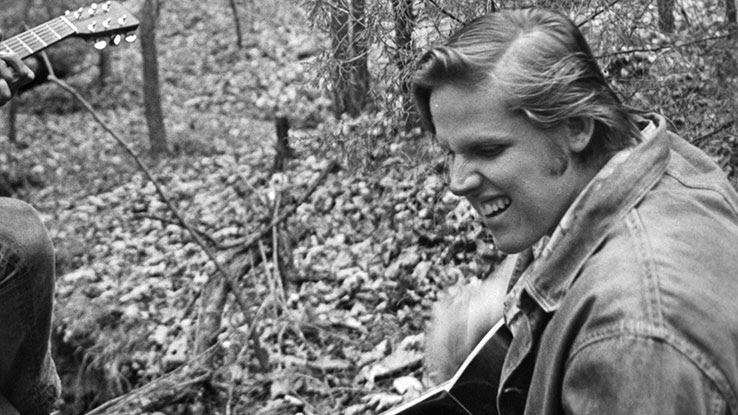 The final kill on the popular series is perhaps the most memorable of all. The ultimate death in the last episode of Gunsmoke was none other than William Gary Busey. He died on-screen of a brain tumor.
The Actor Who Almost Played Matt Dillon
When casting a part in a television show, directors often need to search through tens or hundreds of auditions to find the right actor. Gunsmoke was no different, with a whopping 26 final candidates under consideration after the producers ruled out who knows how many more.
James Arness was of course among them. However, the first actor considered for the leading man role was William Conrad. He had some experience playing a different U.S. Marshal on a radio show.
The Simpsons Did It
Gunsmoke ran on CBS for two decades, a challenging achievement even in the 60s and 70s when many shows ran for years or decades. Gunsmoke demonstrated an ability to remain relevant that kept it on the air.
Fox's animated classic The Simpsons eventually passed up Gunsmoke as the longest-running series, but in terms of episodes, it took almost 30 years for that show to reach what its Western predecessor accomplished in only 20. It wasn't until April 2020 that The Simpsons reached 673 episodes.
Protestors Changed Gunsmoke's Opening Credits
For much of Gunsmoke's run, the show used the same opening from when it first aired in 1955, which included a gunfight. Viewers knew exactly what they were getting into when it started up each week.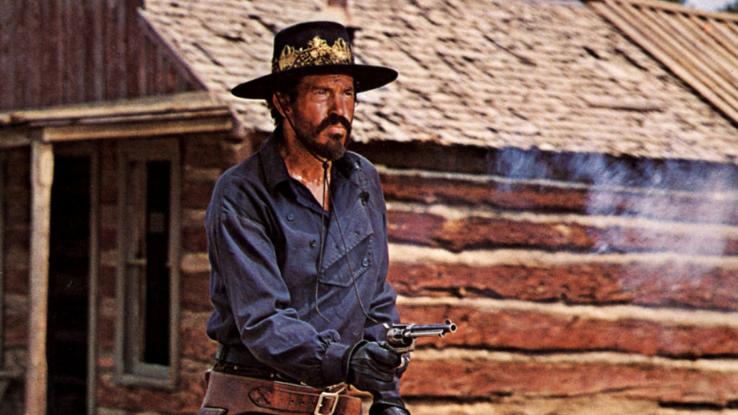 However, as the Vietnam War raged on and Americans became more concerned with violence, the decision was made to create a new opening with less violence. The gunfight Matt Dillon shot every week finally stayed down.
Arness' Height Became His Enemy
James Arness was almost as tough as the character he portrayed. Not only did he film every single episode with a leg wound from World War II, but he was also a physically imposing person. He was 6 feet 7 inches tall.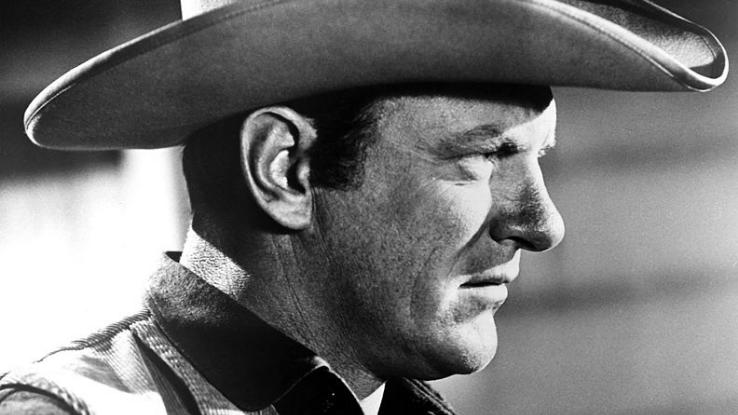 However, in part because of his height, the actor contracted arthritis in the latter part of Gunsmoke's run. The pain became so bad that Arness could no longer deal with multi-day shoots, so the producers allowed him to film all of his scenes for an episode in one day.
Gun Smoke and Cigarettes
The 1950s and early 1960s were a big time for cigarettes. Tobacco companies posted advertisements near schools and residential areas, and doctors even appeared in ads recommending specific brands of cigarettes.
Television sponsorships were no different. L&M Cigarettes sponsored Gunsmoke for its first seven seasons, with the face of James Arness even appearing in newspaper and magazine advertisements encouraging people to watch "L&M's Gunsmoke each week on CBS-TV." The Public Health Cigarette Smoking Act banned cigarette advertisements on April 1, 1970.
A Very Brady Gunsmoke
The actors behind the crew of the USS Enterprise weren't the only ones to show up in Gunsmoke. In addition to multiple Star Trek cameos, the cast of The Brady Bunch also appeared in separate episodes.
Christopher Knight, who played older brother Peter Brady, appeared in "The Miracle Man" in season 14. That same season, Eve Plumb of Jan Brady fame played Sue in season 14's "Gold Town." Finally, Susan Olsen, who portrayed younger sister Cindy Brady, appeared in two episodes during seasons 14 and 15.
Big-Name Cameos
And that's not all when it comes to cameos. Former James Bond actor Charles Bronson portrayed the psychopathic Crego in an early episode called "The Killer" in 1956. He came back to reprise the role a couple of years later.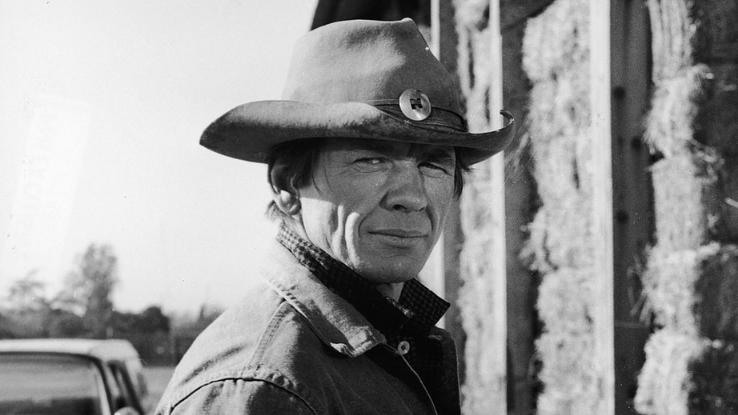 Producers cast Kung Fu legend David Carradine as a horse thief, while Naked Gun star Leslie Nielson was a gang leader. Other actors to pop up included Nick Nolte, Dennis Hopper, Sam Elliott, Richard Dreyfuss, Kurt Russel, and Harrison Ford.
Gunsmoke Before Gunsmoke
While Gunsmoke today is best remembered as a television show, it actually got its start as a radio program. William Paley, the same man who promoted the show over Gilligan's Island, was president of CBS back when the corporation dealt in radio shows rather than television. He ordered the creation of a Western television show for adults in contrast to other programs like The Lone Ranger that were aimed at kids.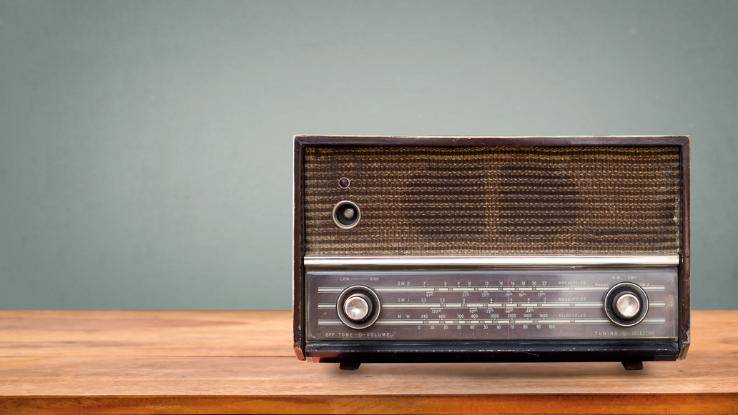 The radio show often had a more somber tone than its television successor. When the show transitioned to T.V., the original voice actors were given auditions, but none were chosen to continue on their old roles. However, writer John Meston stuck with the show, and he adapted many early episodes from his original radio scripts.
The Inspiration for Festus Haggen
Ken Curtis played multiple roles during the early days of Gunsmoke. At one point, he played a Texan cattleman who unfortunately perished. In episode 13 of season 8, Curtis played the memorable Festus Haggen. A year later, he became a permanent fixture in the cast list.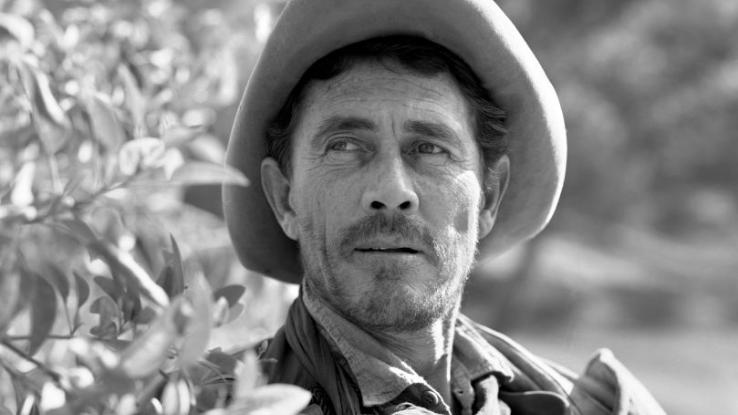 Festus patrolled the roads of Dodge City while giving fans plenty of laughs in the process. The actor modeled the character after a childhood acquaintance named Cedar Jack, who made cedar posts for wood fences.
One Diverse Actor's Final Role
Many actors tend to stick with one genre, especially when it comes to westerns. However, Glenn Strange's time as bartender Sam Noonan on Gunsmoke was just a small part of his storied acting career. He'd previously taken over the role of Frankenstein's monster for three Universal films in the 1040s following the death of Boris Karloff.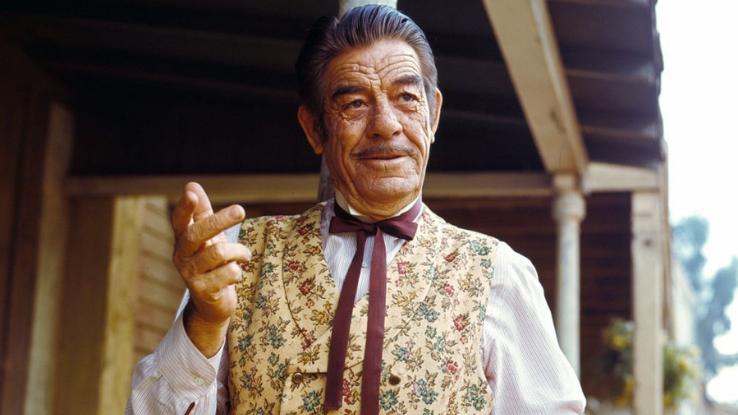 Glenn Strange's range was unbelievable. He even combined his monster role with comedy when he appeared in Abbott and Costello Meet Frankenstein in 1948. However, Gunsmoke became the final project for the veteran actor. He died of lung cancer in 1973.
Glenn Strange's Lasting Legacy
Some actors come and go without making any impact. Others are mourned while given a legacy that lasts generations. Glenn Strange's lasting influence on the rest of the cast remains to this day.
In honor of the late Frankenstein actor, Gunsmoke co-star Buck Taylor demonstrated his love and respect for his friend by naming his third son after him. It's only a small example of how well-loved Strange was on and off-camera.
Dennis Weaver Thought He Auditioned for Another Part
Actor Dennis Weaver was also extremely confused when he read the script as part of his audition. "I got the opportunity to read for Gunsmoke," Weaver said, "and when I went up there to read, they handed me the script and said read for Chester. And I went out and looked at the part, and it was so inane, I thought, well, nobody could be this silly. I stuck my head back in the room and said, 'Are you sure you didn't want me to read for Matt Dillon?'"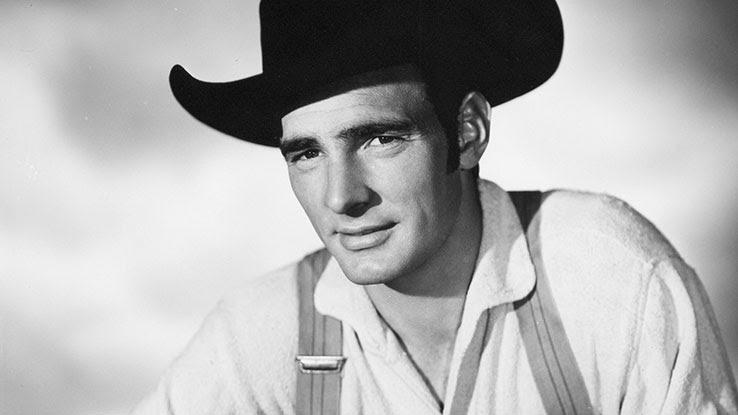 Weaver regretted his initial audition, so he asked for a redo. Because the producers already had him in mind for the part, they agreed. On the second try, Weaver brought in his famed accent, and the rest is history.
Chester Goode's Regret
Once Dennis Weaver came to terms with his role as a humorous sidekick, he quickly landed the part. However, after being asked to read with the actors trying out for the part of Matt Dillon, a new problem came up: the producers found a new problem: Weaver was so charismatic that he seemed like the lead character.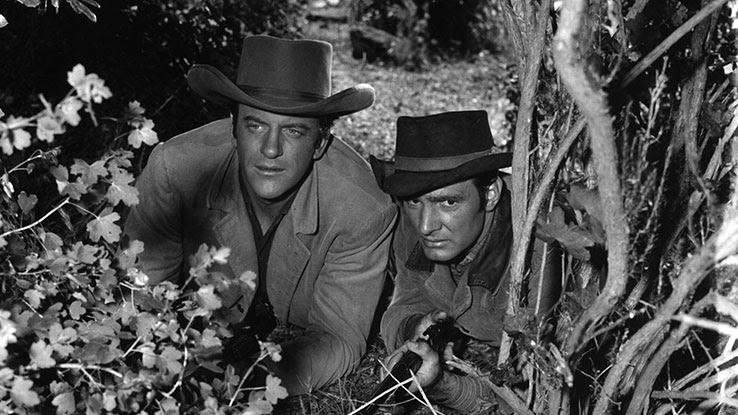 They asked Weaver to come up with a physical disability for the character. In response, Weaver perfected a limp in his backyard, but he soon came to regret the choice: he had to keep limping for the rest of his time on set.
The Secret to Gunsmoke's Success
Gunsmoke was unusual in its ability to survive and thrive not just in the early days of television, but also through the counterculture movements of the 60s and the tense times of the Vietnam War. It truly adapted to the times.
It survived TV colorization, changes in runtime, numerous competitors, and more during its record-setting run. Its revival in the form of five made-for-TV reunion films even brought it to new fans in the 90s.
Doc Didn't Have a Name
Doc Adams, played by Milburn Stone, had a long and storied history on Gunsmoke. He had an academic background in Philadelphia, worked as a doctor for riverboat gamblers, and was an acquaintance of Mark Twain's.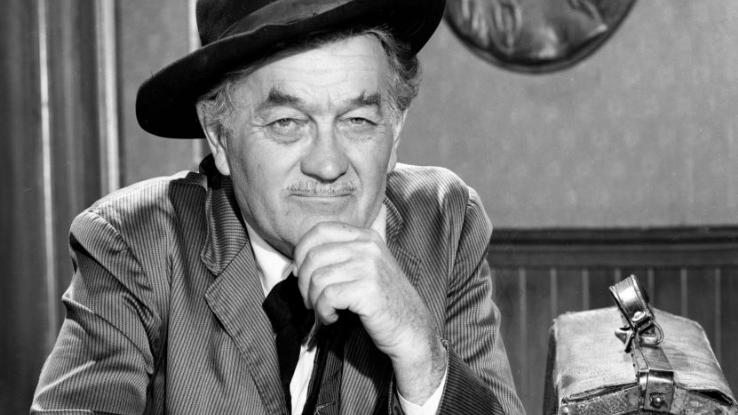 Despite more than a decade as an essential part of the cast, however, he still didn't have a first name. After 16 years, producers decided to let Milburn pick because "no one knew him better." He went with Galen.
Why Miss Kitty Wasn't in the Last Season
Amanda Blake began her acting career at a young age and signed a deal with MGM while she was still a teenager. When she heard the Gunsmoke radio show was turning into a pilot, knew she wanted to have the part of Miss Kitty Russel.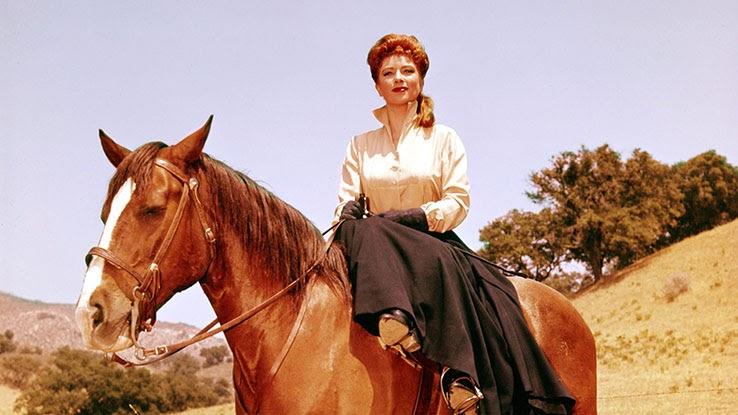 By her own account, she hounded the producers until she became the saloon-owner for 19 years of Gunsmoke's run. On set, she developed a special bond with actor Glenn Strange, who played the bartender at her saloon. She left the show before its last season in part due to the passing of her friend.
Gunsmoke's Awards
While Gunsmoke was a major hit with viewers, it also won plenty of praise from critics as well. Given the talented performances of actors ranging from Hank Miller to Burt Reynolds and the same writing that made the radio show famous, it's no surprise that it did so well.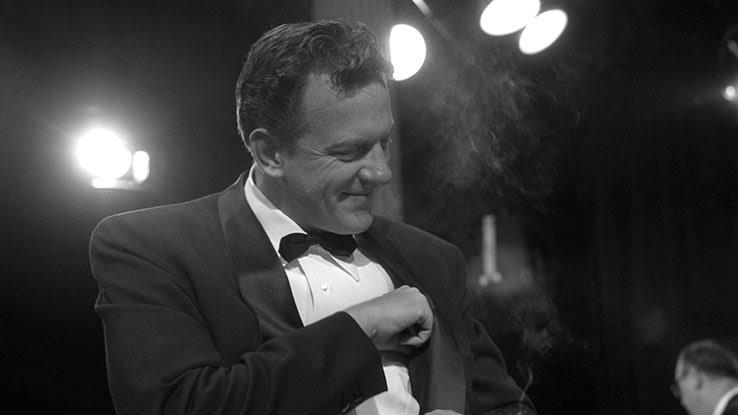 The show and its actors received 15 Primetime Emmy nominations, four Golden Globe nominations, and two TV Land Awards. It also won two Western Heritage Awards and earned accolades for writing from the Writers Guild of America, Western Writers of America, and Entertainment Weekly.
Polly Bond Declined the Part of Kitty
Amanda Blake was not the producer's first choice for Miss Kitty. Actress Polly (Ellis) Bond, who was married to famous actor Tommy Bond of The Little Rascals fame, was initially tapped for the role. What made her turn it down?
She would have earned more money than her husband. At the time, Tommy was working in production for a local television station. With their marriage already on the rocks, Polly felt that it would put too much strain on their relationship. While it's hard to imagine anyone besides Amanda Blake as Miss Kitty today, it's sad to think of a talented actress passing up the role for such a reason.
The Failed Gunsmoke Spinoff
Popular films and television shows receive spinoffs all of the time. Some characters only meant to appear once or twice become so popular that fans demand more. After 20 years of Gunsmoke, only one spinoff ever arrived, and it was a resounding failure.
In 1971, a two-part episode of Gunsmoke introduced audiences to Sally Fergus, a woman tending to a wounded gunfighter. As a rough, 62-year-old, tobacco-spitting drinker, she was an unusual character for the time, but fans seemed to love her. Dirty Sally premiered in 1974 as a result, but it only lasted one season. Even so, star Jeanette Nolan received a Primetime Emmy nomination for Best Lead Actress.