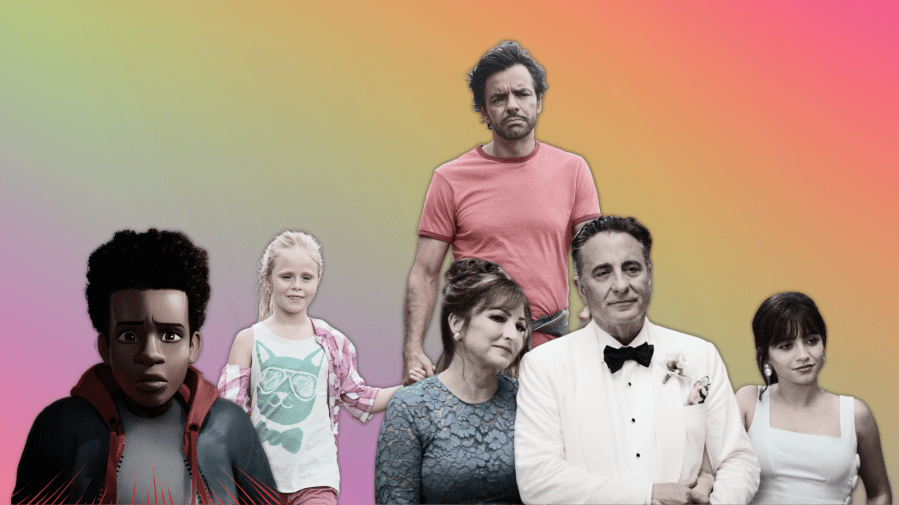 Let's celebrate Hispanic Heritage Month in a very cinematic way: with a roundup of films written, directed or starring people whose ancestors are from Spanish-speaking cultures.
Rather than making a selection that would include a bunch of titles from Latin American or Spanish filmmakers focusing on experiences from abroad, we've prioritized movies that are at least partially set in the U.S. and capture Latinx, Latine and Hispanic experiences.
We've tried to capture the broad concept of Latinidad with this list. You'll see stories from many immigrant perspectives but also those of first-, second- and third-generation people with Latin roots who may not necessarily speak Spanish, and many tales of folks who feel divided between their two identities.
Father of the Bride (2022)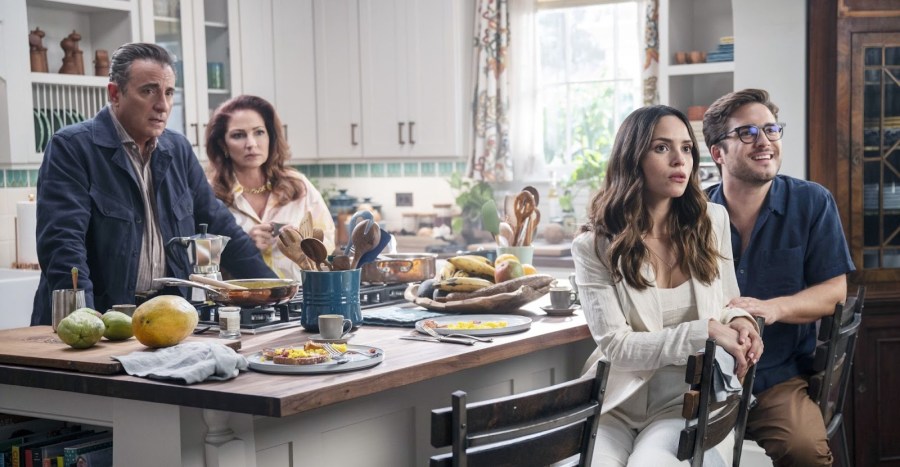 This remake of the 1991 romantic comedy starring Diane Keaton and Steve Martin finds Andy Garcia in the titular role as the father of the bride. He's Billy Herrera, a self-made Miami architect who's going through a rough patch with his wife Ingrid Herrera (Gloria Estefan), who wants a divorce. He doesn't understand what his youngest daughter Cora Herrera (Isabela Merced) is doing with her life — she wants to become a fashion designer. And, worst of all, his favorite daughter Sofia Herrera (Adria Arjona) is dating a new guy, Adan Castillo (Diego Boneta), that the family doesn't even know, — and now she's marrying him and moving to Mexico.
Besides being a fun satirical romantic comedy about the relationships between fathers and daughters, as well as the power of family love, Father of the Bride is also a joyful clash of cultures between the Cuban American Herreras and the Mexican Castillos.
In the Heights (2021)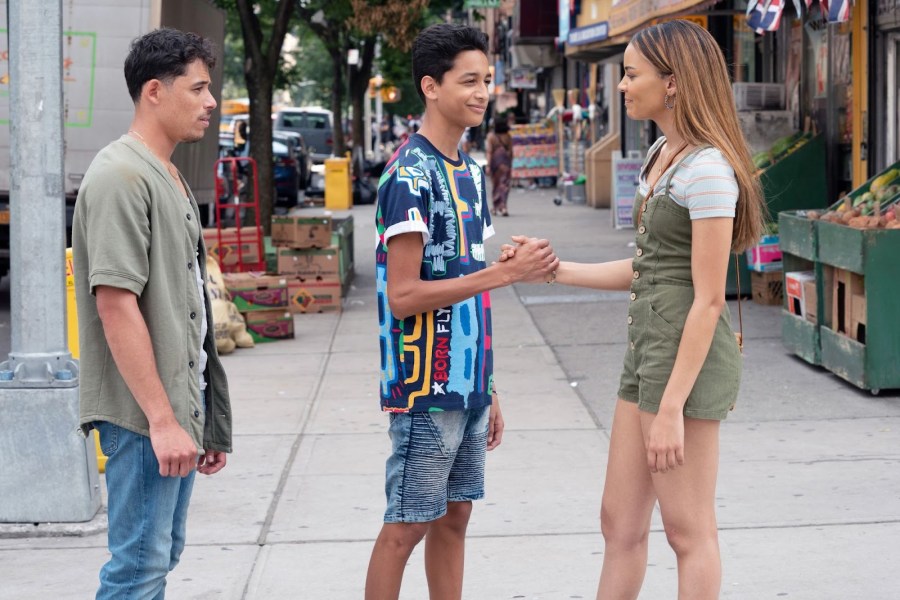 Lin-Manuel Miranda's musical about the Manhattan neighborhood of Washington Heights got the movie treatment last year. Even though In the Heights didn't make it to our list of 2021's best films of the year, it's an excellent recommendation if you want to get a history lesson when it comes to relevant Latinas whose work should be told for Hispanic Heritage Month. Plus you'll get to witness from up close the story of Cuban-American, Puerto Rican-American and Dominican-American families following their passions and trying to make their "sueñitos" (little dreams) come true in New York.
After the movie's release, Miranda apologized for the lack of dark-complexioned Afro-Latine actors in any of the main roles of the film. "In trying to paint a mosaic of this community, we fell short. I'm truly sorry," Miranda said in a statement on Twitter. So, bear that colorism in mind while watching In the Heights, and take this title, and this whole list, with a grain of salt. Latinidad is hardly represented in a single title.
Plan B (2021)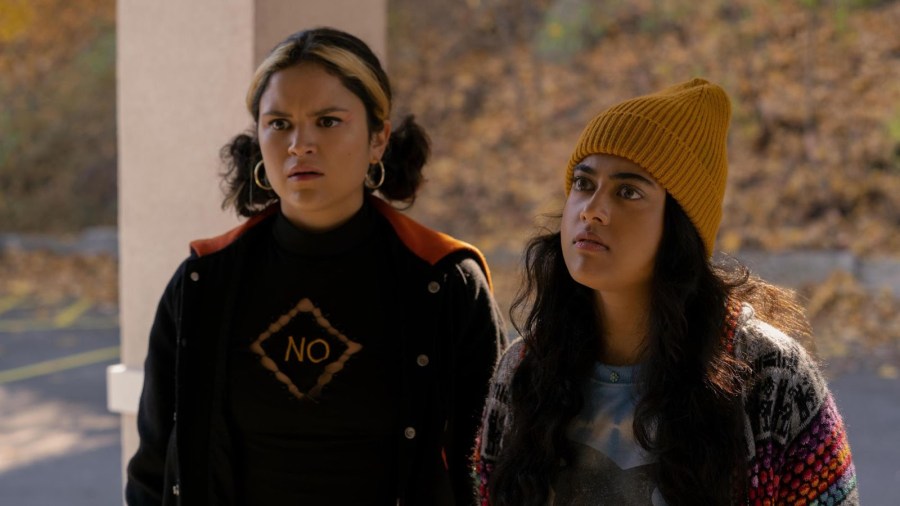 Actress Natalie Morales (Parks and Recreation), who's a first-generation daughter of Cuban refugees, made her solo directorial debut this year with Hulu's Plan B. The coming-of-age tale follows Mexican-American Lupe (Victoria Moroles) and Indian-American Sunny (Kuhoo Verma). They're both daughters of immigrant parents and teenagers trying to figure out life in South Dakota.
After Sunny has an accident during her first sexual encounter, they both embark on a road trip to try and get a Plan B pill for her — all while Lupe tries to figure out a way not only to come out to her best friend but also her dad.
Mucho Mucho Amor (2020)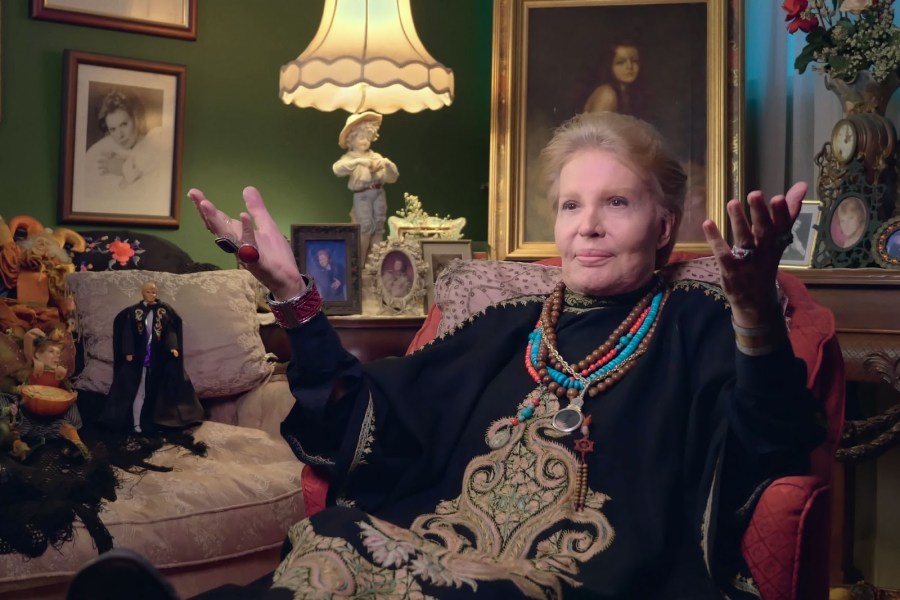 This Netflix documentary is directed by filmmakers Cristina Costantini (Science Fair) and Kareem Tabsch (The Last Resort) and tells the story of Puerto Rican astrologer Walter Mercado. He became a TV personality who was very popular on Latin American and U.S. television and had a career spanning from the 1970s onward.
Costantini and Tabsch were able to interview Mercado, who died in 2019, during his final two years. The filmmakers explore Mercado's disappearance from the public eye, his relationship with age and his gender nonconformity. The documentary also features interviews with Lin-Manuel Miranda and Mexican actor Eugenio Derbez.
The Infiltrators (2019)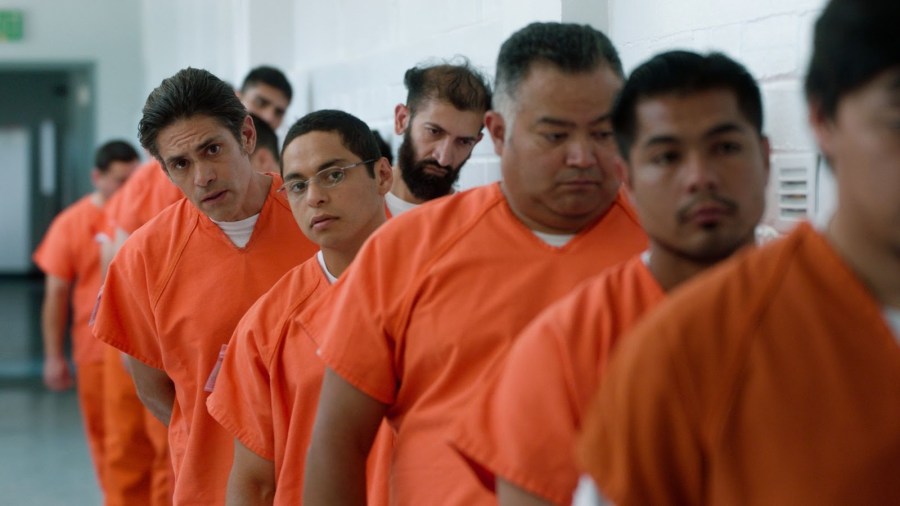 This movie is based on true events, combines documentary elements and won the Audience Award at the 2019 Sundance Film Festival. The story follows the National Immigrant Youth Alliance (NIYA), formed by a group of Dreamers who try to stop deportations.
When Claudio Rojas (played by himself) is detained and sent to a detention facility to be deported, his family contacts NIYA. There, the also undocumented Marco Saavedra (played by himself) surrenders himself to gain access to the detention center and enlists in an undercover mission to prevent Claudio's deportation. The movie is directed by Cristina Ibarra and Alex Rivera, and you can watch its trailer here.
Spider-Man: Into the Spider-Verse (2018)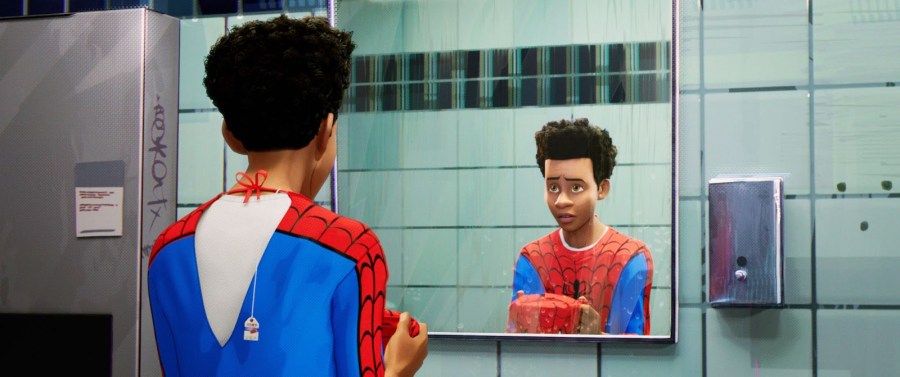 If U.S.-Hispanic representation in film is lacking, Afro-Latine representation is even more so. This is another reason why this animation movie, winner of a Best Animated Feature Film Oscar, became one of the must-watch titles in 2018, even if you're not that much into comic book adaptations.
Spider-Man: Into the Spider-Verse doesn't only work as a superhero story that introduces the idea of multi-verses with multiple versions of Spider-Man. It also centers a young protagonist, Miles Morales (voiced by Shameik Moore), who is a Brooklyn teenager of Puerto Rican and African-American descent.
Beatriz at Dinner (2017)
If you enjoyed The White Lotus, you might also like this film written by White Lotus creator Mike White. Puerto Rican filmmaker Miguel Arteta directs this story in which the Mexican-American actress Salma Hayek plays Beatriz. She's a massage therapist who accidentally ends up attending a dinner party at her affluent client's (Connie Britton) house.
Chloë Sevigny, Jay Duplass, John Lithgow and Amy Landecker round out the cast of dinner guests who range from the mildly uninformed and prejudiced to the blatantly racist and anti-immigrant.
Instructions Not Included (2013)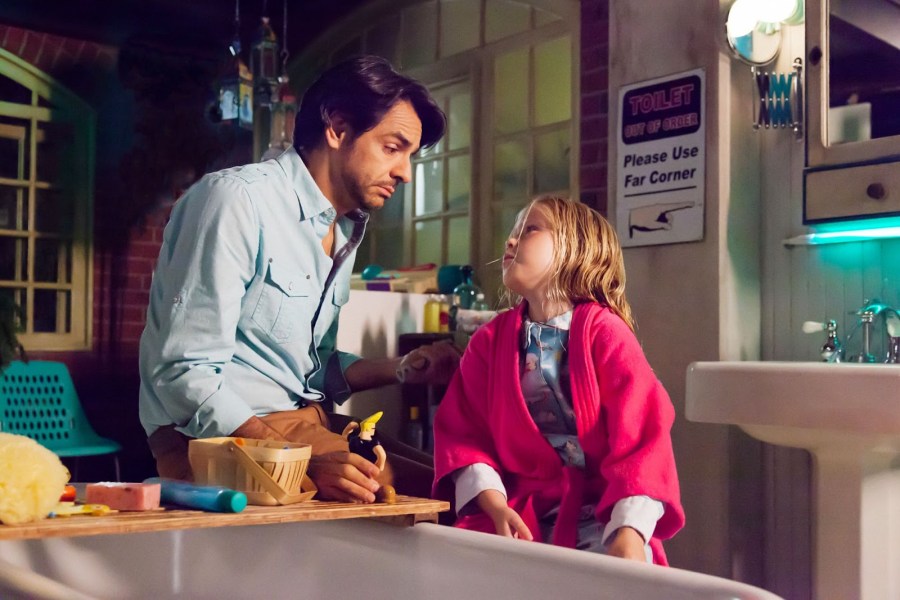 This box office hit — it earned $100 million worldwide with a reported budget of just $5 million — stars Mexican comedic actor Eugenio Derbez (CODA) as Valentín. He's a womanizer who lives in Acapulco and has flings with as many tourists as possible. When one of his old flames, Julie (Jessica Lindsey), leaves him with a baby girl saying it's his daughter, Maggie, he tries to follow Julie with the baby in tow.
Years pass, and Valentín and Maggie (Loreto Peralta) establish a happy life in Los Angeles. He works as a stunt man while his daughter acts as a coach and translator since he still speaks no English. But Valentín still keeps the illusion of a mother who's out there for his daughter.
Mosquita y Mari (2012)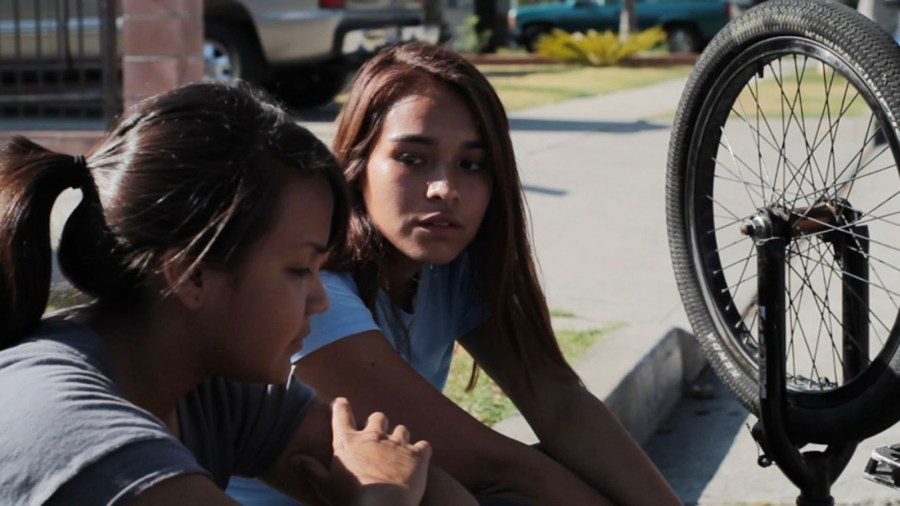 Queer Chicana filmmaker Aurora Guerrero (Little America) wrote and directed this movie about high school classmates Yolanda (Fenessa Pineda) and Mari (Venecia Troncoso). They live in the same primarily Mexican immigrant neighborhood in Los Angeles and become friends even though they couldn't be more different.
This bilingual film shows the attraction between the two 15-year-old girls evolving into something more than just friendship while also dealing with themes like social class, migration, ambition and coming of age.
Sin Nombre (2009)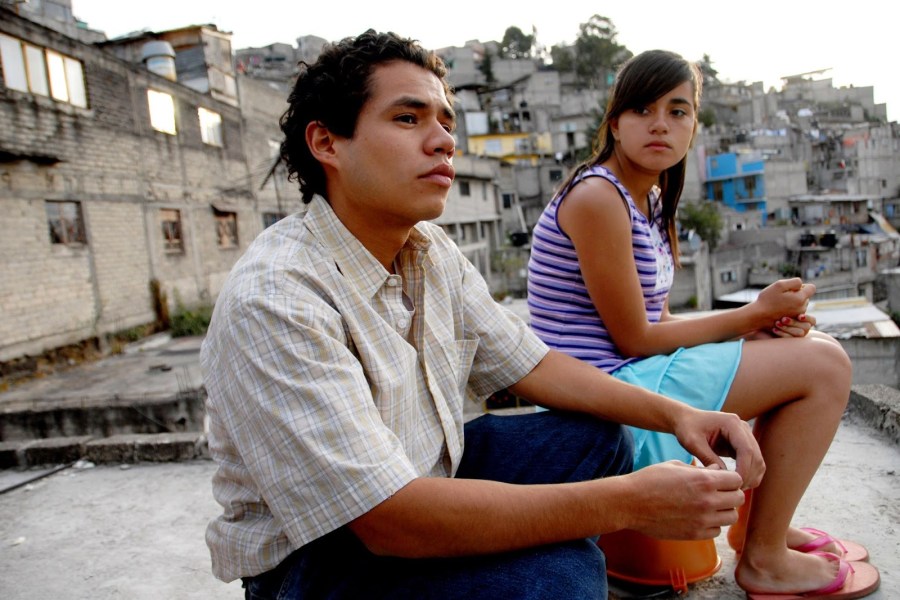 Cary Joji Fukunaga (No Time to Die) wrote and directed this independent film produced by Mexican actors Diego Luna and Gael García Bernal. We should add that since we first published this article, there have been allegations of abuse of power and misconduct against Fukunaga.
Paulina Gaitán plays Sayra, an Uruguayan girl trying to make her way to New Jersey by stowing away on a train with her father and uncle. Edgar Flores is Casper, a member of the gang Mara Salvatrucha. They prey on undocumented immigrants like Sayra and her family. But when Casper acts against one of his gang mates who's trying to rape Sayra, the two young people find an unlikely connection.
And whereas most of Sin Nombre isn't set in the United States, the film depicts some of the many reasons why and desperate ways in which people try to immigrate to this country.
Echo Park LA (Quinceañera) (2006)
Writing and directing duo — and real-life married couple — Richard Glatzer and Wash Westmoreland worked together on a few indie films until Glatzer's death in 2015 due to ALS. Together they made Still Alice with Julianne Moore and this film, Echo Park LA, that was previously titled Quinceañera.
The movie, which was shot on location in the Echo Park neighborhood of Los Angeles, stars Emily Rios as Magdalena. She's a 14 year old from a working-class Mexican family preparing for her quinceañera celebration. When she finds out she's pregnant, even though she's never had penetrative sex, Magdalena has to deal with the consequences of her situation with her parents.
Real Women Have Curves (2002)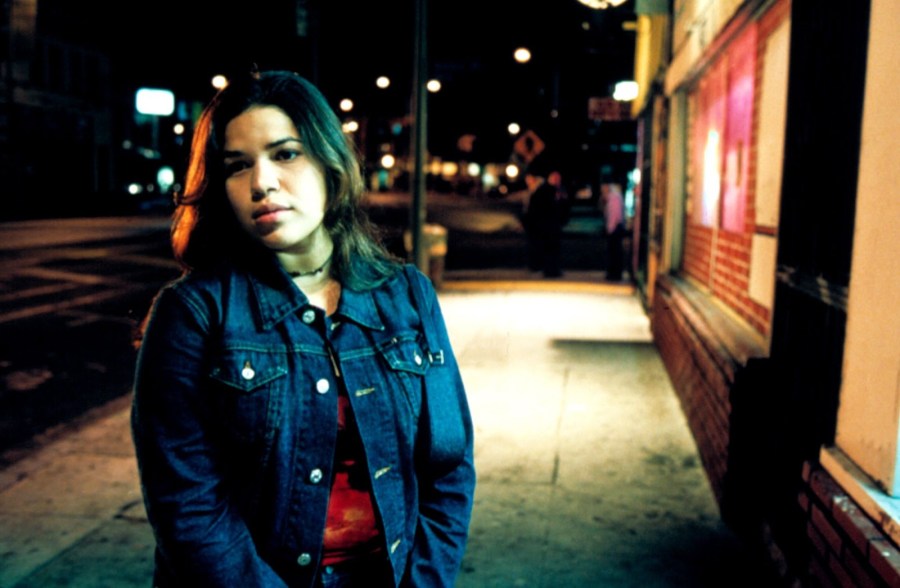 America Ferrera (Ugly Betty) was just 17 when she was cast for this film directed by Colombian filmmaker Patricia Cardoso and based on the play of the same name by Josefina López.
The movie features Ferrera as Ana, an 18 year old living in East Los Angeles. She has the talent and ambition to go to college, but her working-class parents want her to contribute to the family's finances and business. Lupe Ontiveros plays Carmen, Ana's domineering mother and someone who wants the family to remain together. She has quite old-fashioned views when it comes to women's sexuality and body image.
The movie won a Dramatic Audience Award for Cardoso and the Special Jury Prize for Ferrera and Ontiveros at the 2002 Sundance Film Festival.
Spy Kids (2001)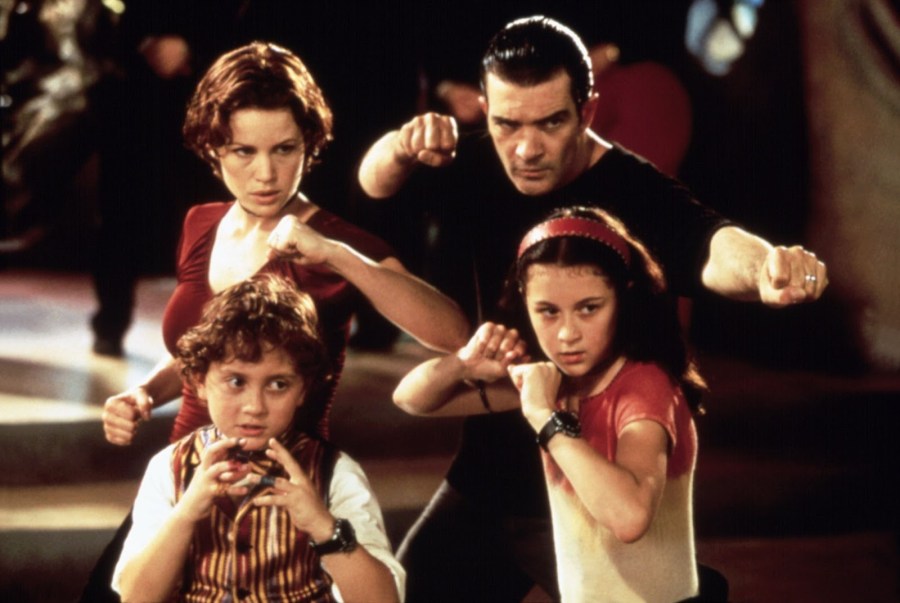 Robert Rodriguez is probably the first name that comes to mind when asked to list Latino U.S. directors. The Texan filmmaker has a long-spanning career as a writer, producer, director and even composer.
With his first Spy Kids film in 2001, he kick-started a lucrative action-adventure franchise that includes four movies and a Netflix TV show. The first movie introduced us to Ingrid (Carla Gugino) and Gregorio Cortez (Antonio Banderas), a seemingly regular married couple with two kids, Carmen (Alexa PenaVega) and Juni (Daryl Sabara). We soon find out they're also a couple of highly skilled spies. When the Cortez parents find themselves in trouble, the kids join together and help them.