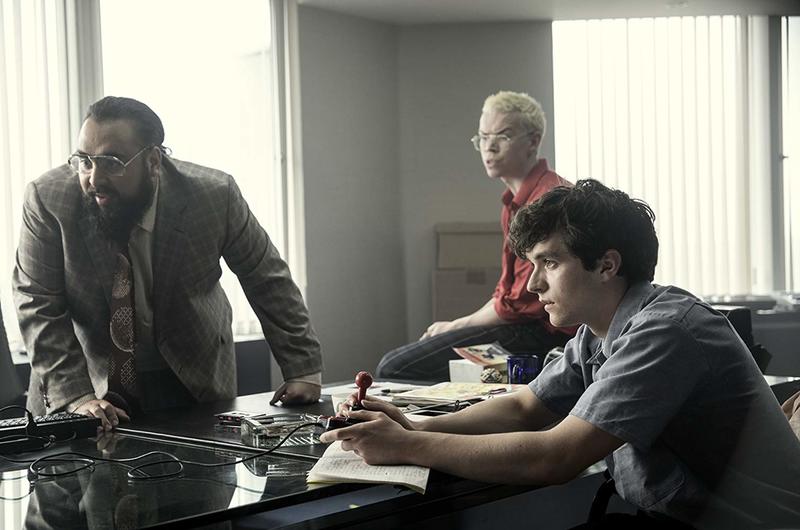 With a better, more diverse TV lineup than ever before now literally available at the push of a button, it can be difficult to decide what to watch. Of course, some shows have that extra something that's impossible to resist.
From Black Mirror's foray into interactive storytelling to True Detective's and Sense8's skill at playing with structure, some entries stand out from the pack. Thanks to groundbreaking narratives and fresh perspectives, these 30 shows have come to shape the last decade of TV.     
How to Get Away with Murder (2014–2020)
Produced by the prolific Shonda Rhimes, How to Get Away with Murder stars Viola Davis as Annalise Keating, a law professor who becomes entangled in a murder plot with her students. Beyond thrilling audiences with melodramatic twists and captivating performances, Murder nabs a spot on our list for its groundbreaking portrayal of a female antihero.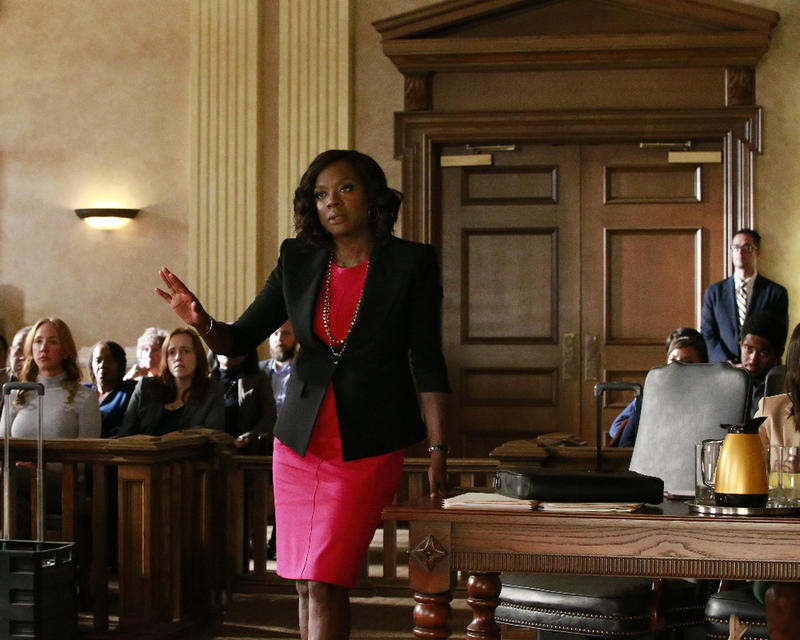 Beloved shows that came before Murder, such as The Sopranos, Mad Men, and Breaking Bad, started an antihero trend, with audiences rooting for the antiheroes and dismissing the more conventionally "moral" characters who oppose them — often wives, girlfriends and women in general. (See Skylar White and Betty Draper.)
Murder flipped the script in 2014, and although House of Cards eventually gave Robin Wright's Claire Underwood the antihero plot she deserved, Annalise never played second fiddle. The formula proved winning for this Shondaland show, and Davis became the first Black woman to win an Emmy for Outstanding Lead Actress in a Drama Series.
Sense8 (2015–2018)
Featuring a multinational ensemble cast, Sense8 was a science fiction show created by The Matrix (1999) directors Lana and Lilly Wachowski and J. Michael Straczynski back in 2015. In the world of the show, eight strangers from all over the world (later dubbed "sensates") discover they are all mentally and emotionally linked.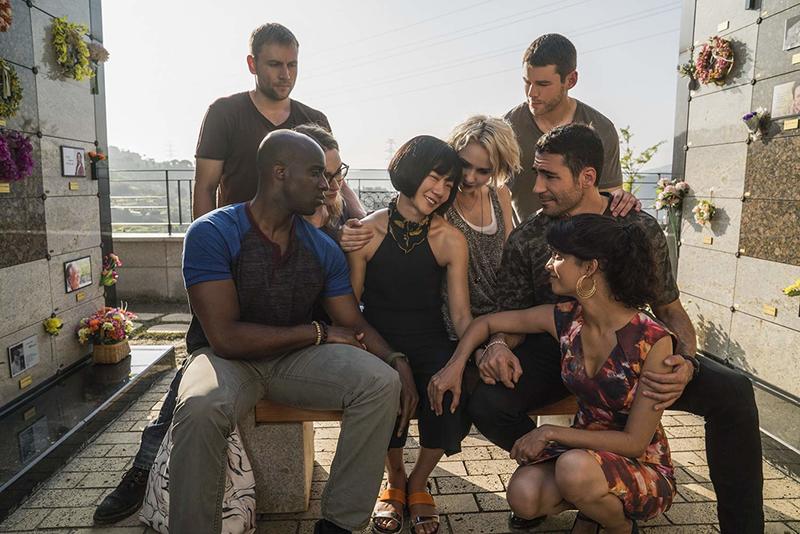 The sensates can not only communicate with one another, but they can also share their knowledge, skills and experiences. (This leads to the best use of the one-hit wonder "What's Up?" by 4 Non Blondes and some incredible action sequences.) Plot-wise, it leads to a game of cat-and-mouse when the sensates discover they're being hunted.
Filmed on location in more than 20 cities across the globe and full of special effects magic, Sense8 was one of the first big-budget shows produced by Netflix. It's also much-loved for its portrayal of LGBTQ+ characters and themes, winning a GLAAD Media Award. Due to high costs, Netflix cancelled the show, but the Wachowskis wrapped things up in a two-hour special after fans rallied on Twitter to show their support. 
Making a Murderer (2015–2018)
What Serial did for true crime podcasts, Making a Murderer did for true crime documentary television. That is, it was a completely immersive way to engage with the genre. The series tells the story of Steven Avery, a Wisconsin man who served 18 years in prison for the wrongful conviction of sexual assault and attempted murder of Penny Beerntsen. He was later charged and convicted of the murder of Teresa Halbach in 2007.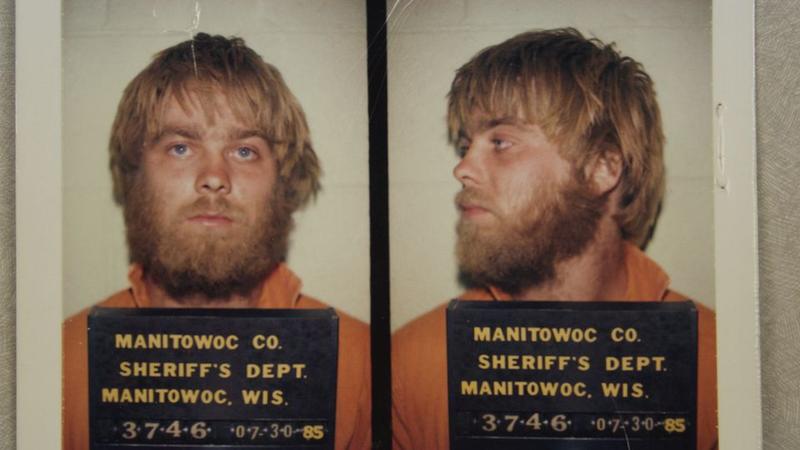 Making a Murderer was shot over 10 years by filmmakers and spliced into a 10-episode season for Netflix. While some critics rebuked it for being too emotionally manipulative, most felt that it used the documentary format exceptionally well to unfold a mystery that was full of twists and turns.
The series won four Emmys, more than HBO's similar documentary miniseries about real estate heir-turned-accused-murderer Robert Durst. The controversial series even led viewers to send a petition with 128,000 signatures to the White House, in hopes of securing a pardon for Avery.
Last Week Tonight with John Oliver (2014–Present)
Hosted by former The Daily Show correspondent John Oliver, this late-night talk show and news satire debuted in 2015. With "free reign to criticize corporations" and no obligation to feature celebrities, Last Week Tonight has been able to carve out its own niche. "We're not going to be a parody news show," Oliver said. "So no people pretending to be journalists."
Instead, after a catch-up on noteworthy headlines, Oliver takes a much deeper dive into a central — often international — news story each week. With a wider variety of topics, the show earned critical praise for having better variety than The Daily Show.
Oliver has created viral hashtags for 50 Shades of Grey; thought up Jeff the Diseased Lung, a faux mascot for tobacco company Philip Morris; interviewed exiled whistleblower Edward Snowden; and even taken a shot at tax-evading televangelists by setting up a nonprofit "megachurch" called Our Lady of Perpetual Exemption.
In a world where so many get their news from talk shows and Twitter, Last Week Tonight has certainly had a hand in changing the game. Though Oliver himself might disagree. "It's not journalism; it's comedy," he said. "It's comedy first, and it's comedy second."
Game of Thrones (2011–2019)
Based on George R.R. Martin's best-selling book series A Song of Ice and Fire, Game of Thrones arguably became HBO's biggest hit since The Sopranos. In an age where viewers can watch anything on-demand at any time, the show reinvigorated the "water cooler talk" culture of everyone watching the show at the same time, eager to discuss it the next day. But perhaps an even more impressive step? This massively costly series made fantasy TV mainstream, accessible, and loved.
In the past, big-budget historical dramas (Rome, Deadwood) or series with a fantasy bent (Carnivàle) usually got cancelled after only a few seasons, with HBO execs citing massive budgets as the main cause. But Thrones proved to be the exception. Despite incredible costumes, massive battles, an abundance of CGI dragons and vistas, and on-location backdrops, it lasted a full eight seasons, with some episodes costing $10 million to make.
Thrones was the reason to have (and crash) HBO Go. It spawned a thousand memes and inspired everyone from Johnnie (White) Walker to Sephora to brand their products in true Westeros style. Now, every platform, including HBO, is eager to find the next Thrones.
Master of None (2015–2017)
Created by fellow Parks and Recreation alumni Aziz Ansari and Alan Yang, Master of None stars Ansari as actor Dev Shah, who is trying to overcome professional and romantic obstacles. The show holds a much-coveted 100% aggregate rating on Rotten Tomatoes, and critics have called it "Exceptionally executed with charm, humor, and heart… a refreshingly offbeat take on a familiar premise." And it's that fresh perspective, from writers of color and from queer writers, that makes Master of None so significant.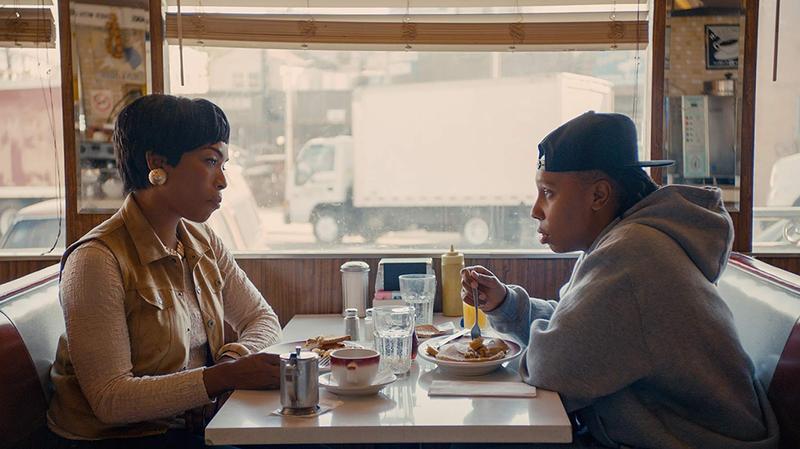 In particular, actor/writer Lena Waithe made history by becoming the first Black woman to win an Emmy for comedy writing thanks to her work on the autobiographical "Thanksgiving" episode of the show. The episode traces several of the titular holiday dinners throughout Denise's (Waithe's character's) life as she comes to terms with being a lesbian — and comes out to her family.
During her acceptance speech, Waithe said, "The things that make us different — those are our superpowers."
Vida (2018–Present)
Vida tells the story of Emma and Lyn, Mexican-American sisters who return home to East Los Angeles after their mother (Vidalia, or Vida) dies. The sisters take over their mom's bar, which serves as the backdrop as they explore themes of grief, family, gentrification, generational bias, and queer and Latinx identities. What makes this GLAAD Media Award-winning show so crucial is that showrunner Tanya Saracho created a show for and about Latinx folks by Latinx creators.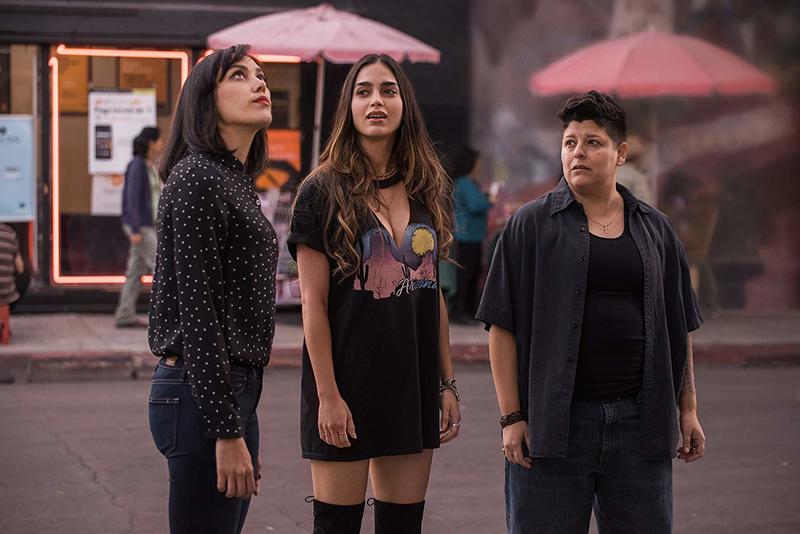 Saracho previously wrote for HBO's Looking and the Shondaland hit How to Get Away with Murder. With Vida, she leads an all-Latinx writer's room, and she hired Latina directors for each episode in the show's sophomore season. Moreover, the series has Starz, an HBO-adjacent network, backing it.
A critic for Deadline Hollywood noted that "the half-hour series also rejects barriers, slaps stereotypes silly and triumphantly spotlights several worlds you may not know that well but are vital parts of the cultural fabric of our time and country."
Twin Peaks: The Return (2017)
In the '90s, director David Lynch collaborated with Mark Frost to create Twin Peaks, a trailblazing show that inspired so many future creators. In the show, residents of the titular town are shocked when high school beauty Laura Palmer is found murdered. Special Agent Dale Cooper, played by Kyle MacLachlan, comes to town to solve the mystery but ends up on a surreal — sometimes darkly funny, sometimes darkly disturbing — odyssey.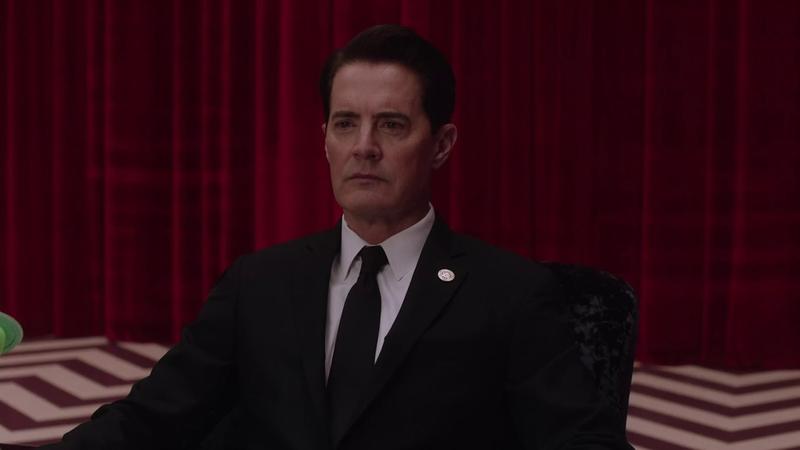 The show centered around the question "Who killed Laura Palmer?" After pressure from network execs forced Lynch to reveal the central mystery sooner than he would have liked, the show suffered and was cancelled after season two.
The third season, Twin Peaks: The Return, takes place 25 years after the original and brings back fan-favorite characters. MacLachlan plays three characters — two of which are twisted doppelgangers of his iconic Dale Cooper. Instead of uncovering a mystery, this 18-hour movie (as described by Lynch) plays with unconventional structure and inventive visuals, forcing viewers to slowly piece together the seemingly unrelated elements.
Landmark for many reasons, The Return also sparked a discussion about what artistry — if any — separates a theatrical film from a TV series.
American Crime Story (2016–Present)
If you hit a homerun with a musical comedy like Glee, the obvious follow-up move is to make American Horror Story, an anthology full of murder and scares. Well, if you're Ryan Murphy and Brad Falchuck that's the clear move. And the successful genre-hopping continued in 2016 when Murphy and Falchuck's American Crime Story premiered on FX.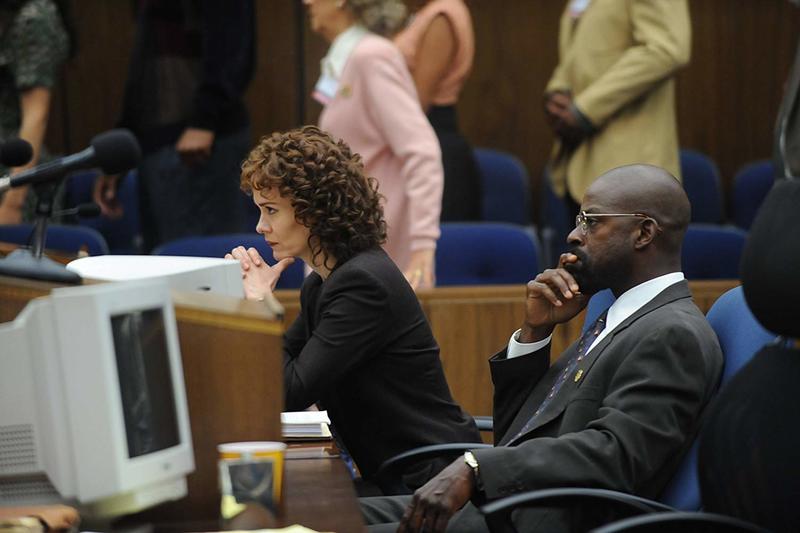 Each season is self-contained in this true crime anthology, cycling through new stories with many of the same returning cast members in different roles. The first season, The People v. O.J. Simpson, showcases the murder trial of O.J. Simpson (Cuba Gooding Jr.), following the death of his ex-wife Nicole Brown Simpson.
The first season also starred Sarah Paulson, Sterling K. Brown, and Courtney B. Vance, who all won three of the show's nine Emmys for their performances. The second season, The Assassination of Gianni Versace, won three Emmys.
With two successful seasons under the show's belt, it's clear that the series has top-shelf writing, directing, acting, and production value, further reiterating how blurry the line between prestige television and films has become.
The Good Place (2016–Present)
Any number of shows created or produced by Michael Schur, from Parks and Recreation to Brooklyn Nine-Nine, could appear on a "Best of" list, but The Good Place earns a spot here by being the most innovative. Though it seems like your standard single-camera comedy, the show's premise is unique.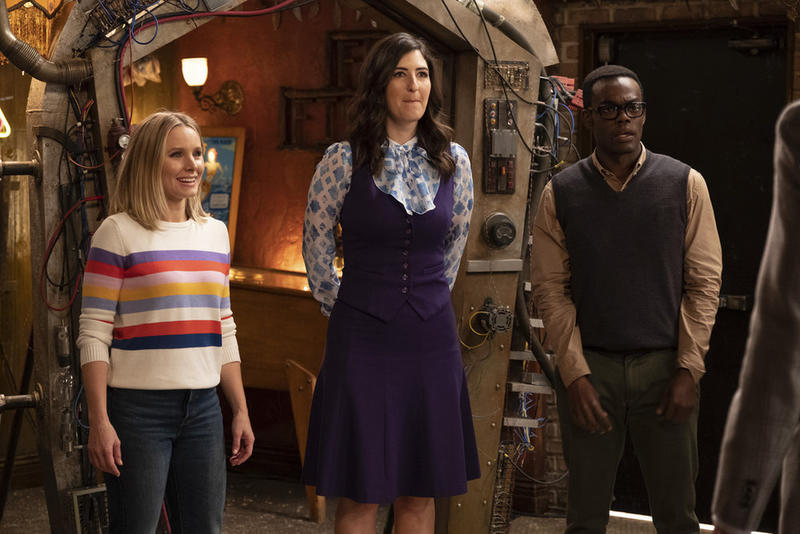 After her death, Eleanor Shellstrop (Kristen Bell) wakes up in "The Good Place," a utopian afterlife built by immortal Michael (Ted Danson) to reward her moral behavior. The only problem? Cynical antihero Eleanor realizes she's there by mistake. In life, Eleanor wasn't the most moral person. In fact, she was self-centered and sort of the worst. While trying to keep her secret underwraps — and avoid being sent to "The Bad Place" — she meets ethics professor Chidi Anagonye (William Jackson Harper).
Throughout their afterlife misadventures, Eleanor and Chidi encounter many ethical and philosophical dilemmas, including the trolley problem and the works of Immanuel Kant, Aristotle, and Søren Kierkegaard. The show's inventiveness nabbed it a Peabody Award in 2019.
Pose (2018–Present)
When the Ryan Murphy produced Pose premiered on FX in 2018, Janet Mock made history as the first transgender woman of color to write and direct an episode of TV. The show focuses on the folks who participated in the trans and queer ball culture of the '80s and '90s, which was established by Black and Latinx performers who found themselves pushed out by the largely white New York drag scene. In this underground culture, dancers, models and performers compete for recognition with the support of their chosen families, or Houses.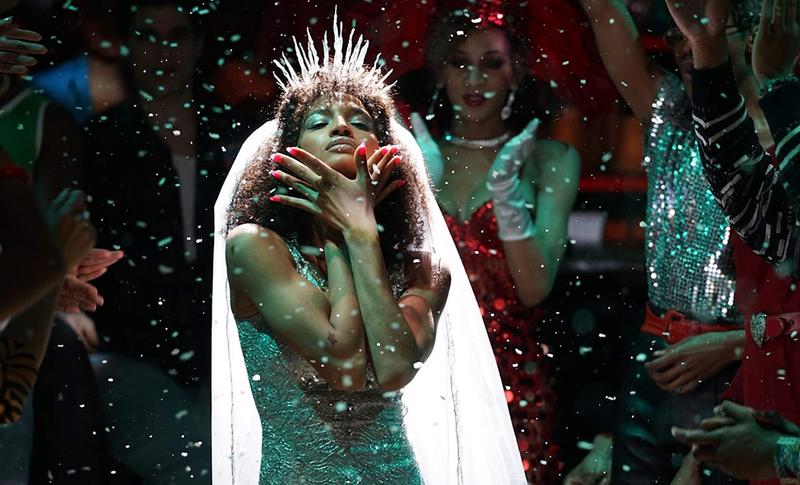 The Emmy-nominated show stars trans actors, including trans actor Mj Rodriguez as house mother Blanca Rodriguez-Evangelista, a trans woman with HIV/AIDS who founds House of Evangelista, and trans and nonbinary actor Indya Moore, who plays trans woman Angel Evangelista, a sex worker who joins Blanca's house. In fact, Pose made history by having the largest cast of openly trans actors starring as series regulars in a scripted show.
Behind the scenes, trans writer and Transparent alum Our Lady J joins Mock and other trans and queer writers and crew members. By hiring trans folks for roles both behind and in front of the camera, Mock underscores the importance of being able to tell one's own stories on a popular and prestigious mainstream network.
Euphoria (2019–Present)
Adapted from a 2012 Israeli television series, HBO's Euphoria depicts the intersecting lives of teenagers as they navigate sexuality, gender identity, sex, drugs, grief and trauma. Unlike its coming-of-age predecessors, Euphoria is unrelenting and brutally honest. Former Disney star Zendaya plays the show's central character, Rue Bennett, who returns home after a summer spent in rehab due to a life-threatening overdose.
It's difficult to watch as Rue nearly falls back into old habits. When she meets Jules, played by openly transgender actress Hunter Schafer, Rue finds a new addiction in their friendship, which slowly blossoms into something romantic. (At least from Rue's point of view.) The glimmers of happiness and contentment are surrounded by dark moments and the lasting impact of trauma, not just for Rue, but for the entire teenage ensemble.
Apart from its harrowing narratives and stark backdrop, Euphoria is also visually stunning. The sets, often washed with neon light, and the makeup, like stardust on the characters' faces, create an almost unreal quality. Of course, this is more than balanced by the way the show is grounded in such a visceral reality.
Russian Doll (2019–Present)
Netflix's Russian Doll stars Natasha Lyonne as Nadia, a woman who gets caught in a Groundhog Day-esque time loop on her birthday. And that time loop resets every time she dies — often and quickly. This darkly funny series mimics a video game structurally: Nadia keeps "coming back to life," and as she learns more about the rules of this strange reality, she starts to piece together solutions — and reasons — for her predicament.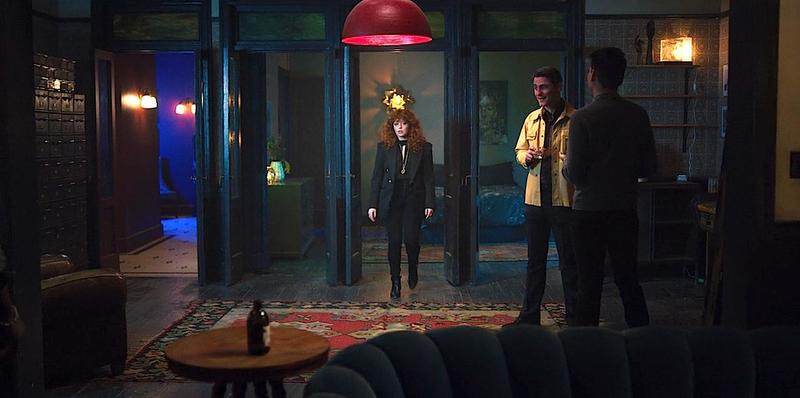 The show is also a bit of a rabbit hole for Nadia in terms of her past. Although she seems like a cigarette-smoking, tough-as-nails character at first, it becomes clear that Nadia doesn't want to deal with an omnipresent trauma that has haunted her. Side characters and miniscule details become increasingly relevant and interwoven as Nadia's time loop plays out.
Fresh and inventive, Russian Doll proves that a new way of framing familiar themes can do wonders.
One Day at a Time (2017–2019, Netflix; 2020, Pop TV)
Executive produced by TV legend Norman Lear, Netflix's One Day at a Time marks a rare instance in which a "reboot" — or reimagining — works. Based on Lear's '70s sitcom of the same name, One Day at a Time tells the story of the Alvarez family.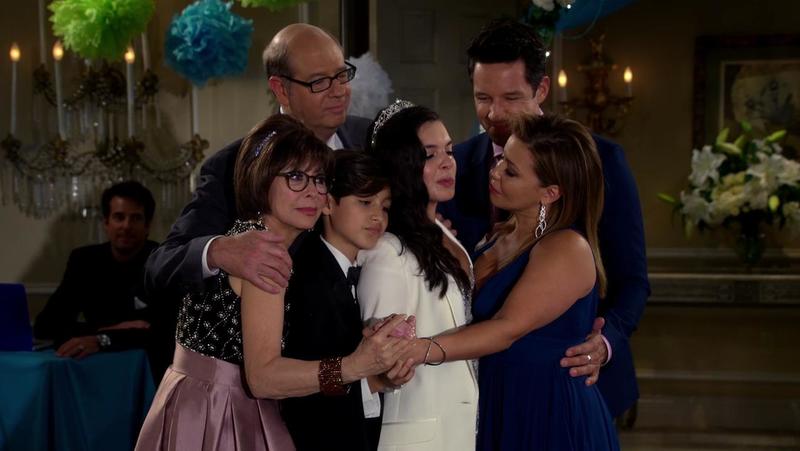 Centering Latinx performers, One Day at a Time stars Justina Machado as Penelope, a mother and army vet who's dealing with post-traumatic stress; EGOT winner Rita Moreno as Lydia, everyone's favorite sarcastic grandmother who refuses to let age define her; Isabella Gomez as Elena, Penelope's outspoken, feminist daughter who is navigating her new-found queer identity; and Marcel Ruiz as Elena's brother Alex, the perpetual "favorite child" who can do no wrong.
Without sacrificing a modern perspective — and the desire to deal with topics other sitcoms would balk at — One Day at a Time still holds onto that filmed-in-front-of-a-live-studio-audience feel. The sharp writing, heartwarming yet very real stories and wonderful performances help this show not only rise to the top, but allow it to make room for folks who may not have seen their own lives and concerns reflected in the sitcoms of yesteryear.
True Detective (2014–Present)
True Detective reinvigorated HBO's prestige drama genre — previously defined by shows like The Sopranos and The Wire — during a time when the network's most popular shows were fantasy epic Game of Thrones and political comedy Veep. The first and third seasons capitalize on a nonlinear narrative structure, where the past and present interplay around the central investigations. This unsettling, dislocating aura, combined with the gritty David Fincher feel, set the show apart.
When the series debuted, it attracted 2.3 million viewers in the United States, making it the highest rated series premiere since Boardwalk Empire. With HBO Go and DVR recordings bolstering its accessibility, True Detective garnered 11.9 viewers an episode, making it HBO's highest rated show since Six Feet Under. Viewers were obsessed with creator Nic Pizzolatto's first season, which starred Woody Harrelson and Matthew McConaughey. (Alright, alright.)
But season two? It was universally panned in 2015, causing the show to go on hiatus. True Detective returned in 2019 with Academy Award-winner Mahershala Ali playing detective Wayne Hays across three time periods. Ali helped the series get back on track: Both he and the show earned Emmy nominations. 
(As a result, we've almost forgotten about our disappointment with season two. Almost.)
Black Mirror (2011–2014, Channel 4; 2016–Present, Netflix)
Charlie Brooker's British sci-fi anthology series Black Mirror initially ran in short spurts from 2011 to 2014. After finding a larger audience on Netflix, the streaming service purchased the show and developed its third and fourth seasons under its "Netflix Original" stamp. In those first Netflix outings, two episodes — season three's "San Junipero" and season four's "USS Callister" — won a combined total of six Emmys for the pessimistic Twilight Zone-esque series.
Known for narratives that question how we interact with technology, reality, and human consciousness, Black Mirror went a step further in 2018 with the interactive film Bandersnatch. The film is very meta, with the protagonist designing a choose-your-own-adventure video game. When prompted, the viewer selects his actions or replies at narrative crossroads, which impacts how the film plays out, much like an open-world video game.
Although reactions were mixed, the success of the interface led Netflix to create You vs. Wild, a survival-themed story, as well as an interactive episode of Unbreakable Kimmy Schmidt. Is this the future of storytelling in film? Hard to say, but it's certainly a fascinating innovation.
Dear White People (2017–Present)
Based on his film of the same name, Justin Simien's Netflix comedy-drama series Dear White People follows several Black college students as they deal with racism and discrimination at an Ivy League school. When the trailer for the series dropped, Twitter users called it "offensive to white people" and demanded viewers boycott the show. Simien pointed out that this "backlash" reiterated the point of the series and brought more attention to the very real issues it spotlights.
Praised widely for its depiction of appropriation, police brutality, and assimilation, Dear White People scored a near-perfect 98% on Rotten Tomatoes. The website's aggregate review pull quote stated that the show was "timely, provocative, and sharply written… an entertaining blend of social commentary and incisive humor."
Actor Marque Richardson told Teen Vogue that after he read a scene depicting police violence he knew that "it wasn't about any individual person." Instead, he reflected that this scene was "a movement kind of deal." And this extends to the show as a whole: Dear White People deftly explores topics that audiences should not — and cannot — look away from.
Transparent (2014–2019)
This comedy-drama was created by writer Jill Soloway for Amazon's original programming lineup and revolves around a narrative that mirrors Soloway's personal life. In Transparent, Maura comes out as transgender to her wife and three adult children. One of those children, played by Gaby Hoffman, is based closely on Soloway, and, alongside their family, navigates spirituality and Judaism, inherited trauma and gender identity.
Offscreen, Soloway enacted a "transfirmative action program," meaning that transgender applicants received hiring preference over cisgender applicants. In the show's first season, upwards of 80 trans folks reportedly worked on the show, including Our Lady J, the first openly trans person to write for Transparent.
In 2018, Jeffrey Tambor, the cis male actor who played Maura, was accused of sexual harrassment by both Van Barnes and Trace Lysette. Shortly after, Soloway fired Tambor and issued a statement admiring Barnes and Lysette's "courage in speaking out about their experience on Transparent."
From centering trans creators and characters to standing behind victims of sexual harassment and staying open to learning from peers, Soloway is clearly taking strides to set a positive example in Hollywood.
Atlanta (2016–Present)
Atlanta was created by Donald Glover, who also writes, directs, produces and stars in the FX comedy-drama series. The show has garnered two Golden Globes as well as two Emmys, one of which helped Glover make history when he became the first Black person to receive an Emmy for Outstanding Directing in a Comedy Series.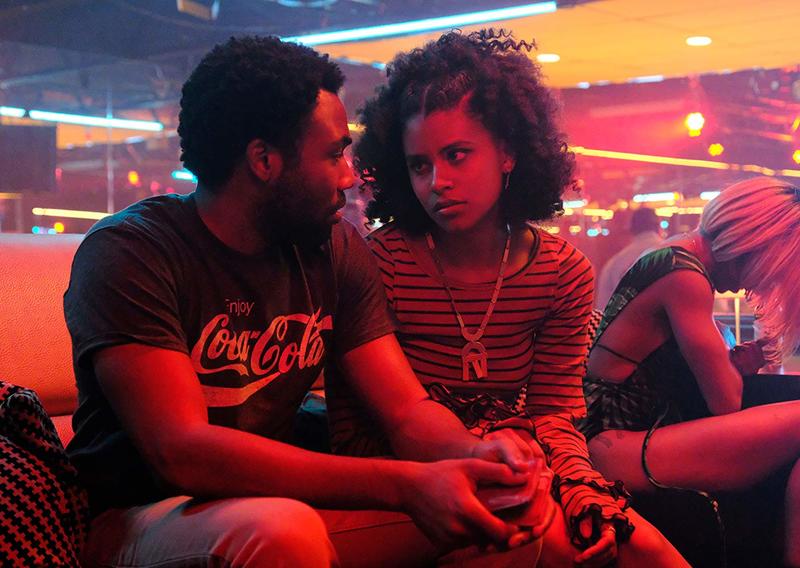 In the show, Glover plays Earn, a Princeton dropout and rapper who wants to redeem himself in the eyes of his parents, his girlfriend, and his young daughter. And the opportunity to do so arises when Earn's cousin, Alfred (stage name "Paper Boi), seems to be headed for stardom. A critic for IndieWire praised the cinematic, timely show, writing "tonal shifts, wholly unanticipated events and surreal elements [create] such an atmosphere of subversion that it's unsettling."
In conceptualizing Atlanta, it seems Glover wanted to do just that. "The thesis with this show was to show people what it's like to be Black, and you can't write that down," Glover said during a press tour. "You have to feel it."
Veep (2012–2019)
Eight-time Emmy-winning actress Julia Louis-Dreyfus first found acclaim for portraying Elaine Benes in Seinfeld and then for playing the titular character in The New Adventures of Old Christine. For most performers, those roles would have been it — career-defining and full of success. But Louis-Dreyfus struck gold a third time by landing the lead role of fictional Vice President Selina Meyer on Veep, and she has won an Outstanding Lead Actress Emmy for every season so far.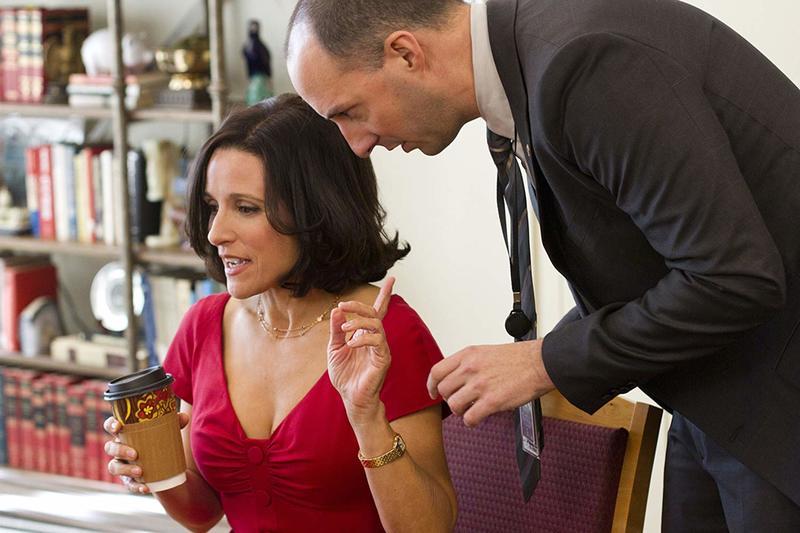 HBO's acclaimed political satire boils down to Selina and her motley crew of political advisors and lackeys attempting to leave a legacy. Namely, Selina thirsts to claim the title of president — not for any higher political purpose, but to best everyone around her. Now hailed as one of TV's greatest comedies, Veep had a mixed start, but, eventually, the sharp writing, rapid-fire insults and undeniable chemistry of the cast helped the show soar to new heights.
One of it's biggest achievements? All the characters are so human and likable that you tend to root for them — or at least feel anxious when they inevitably insert their feet into their mouths — even though they say and do some terrible things. Selina Meyer may not have been leader of the free world for long, but her impact as a comedic antihero is enduring.
Fleabag (2016–2019)
In 2013, Phoebe Waller-Bridge put on a one-woman play that won the Fringe First Award at the Edinburgh Fringe Festival. A friend had challenged her to create a sketch for a 10-minute set on a stand-up storytelling night, and that character ended up in the play. The play's name? Fleabag. And, yes, the beloved show was then adapted from this play.
Waller-Bridge and her eponymous character make our list for a variety of reasons. First, there's the "breaking the fourth wall" element, which sees Waller-Bridge's Fleabag talking directly to the camera (and, by extension, the audience). Like writing in the second-person, this is hard to do well, but the technique fits well with Fleabag's personality.
And that leads to a second great innovation: It seems simple, but we appreciate Fleabag because it stars a woman we don't normally see on screen. Fleabag is allowed to be callous, angry, confused and sex positive (and sex voracious), and she's allowed to embrace it, to even relish it. Using dark humor, sharp wit and a frenetic energy, Waller-Bridge captures a woman navigating the aftermath of trauma in what Rolling Stone has called a "tragicomic masterpiece."
Broad City (2014–2019)
Created by real-life best friend duo Abbi Jacobson and Ilana Glazer, Broad City was initially a web series, created in response to frustrating feedback Jacobson received in response to a project. After an online run between 2009 and 2011, Comedy Central turned the series into a sitcom executive produced by Amy Poehler and starring Jacobson and Glazer's on-screen alter egos, Abbi Abrams and Ilana Wexler.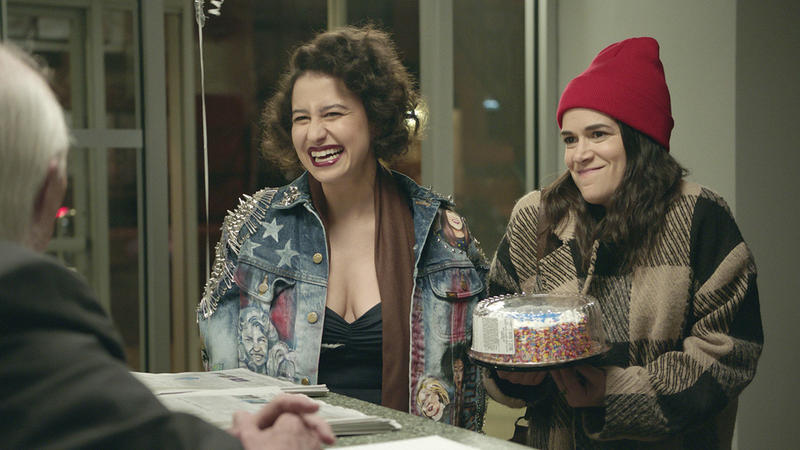 As Abrams struggles to make it as an illustrator in New York City, she finds herself both sidetracked and bolstered by Wexler's schemes and misadventures. Broad City was refreshing from the get-go: sex positive, queer, raunchy, offbeat, interested in Seinfeld-like minutia, self-possessed and a bit hyperbolic.
Most refreshing of all? It centered the stories of two twenty-something women. The series' main "love story" was always about the deep bond between these unfaltering pals. An IndieWire critic noted that like its leads, the show felt both carefully crafted and untamed, writing that "the integration of its two creators attitudes into the core makeup of the series helps to illustrate how groundbreaking Broad City really is."
Orange Is the New Black (2013–2019)
A few months after Netflix's first original series premiered, Orange Is the New Black debuted. The Peabody and Emmy Award-winning show quickly became a premier water-cooler-chat show with everyone talking about it. Although that first Netflix series, House of Cards, was equally acclaimed, Orange really put Netflix on the map. As a pop culture phenomenon, it inspired people to rethink the concept of the streaming service.
Adapted from Piper Kerman's memoir about her time in prison, the show initially focuses on Piper Chapman (Taylor Schilling), a white woman sentenced to 15 months in a minimum-security prison after a life decision from years earlier catches up with her.
Showrunner Jenji Kohan later noted that Piper was her "Trojan horse," a character she could sell to networks. Then, once she got the greenlight, Kohan and the writers could focus on telling the stories of marginalized characters who aren't often represented in popular media. Throughout its seven-season run, Orange created space for Latinx, Black, Asian, transgender, and queer actors and creators.
Covering timely and important topics like police brutality, the inherent racism in the criminal justice system and the inhumane treatment of immigrants by ICE, Orange never shied away from spotlighting the truth.
Key & Peele (2012–2015)
This Emmy Award-winning sketch comedy show was created by Mad TV-alumni Keegan-Michael Key and Jordan Peele for Comedy Central. Roughly 2.1 million viewers tuned into the first episode, making Key & Peele Comedy Central's most-watched pilot. But what set Key & Peele's pre-taped sketches apart was the comedians' aim to craft sketches that explored and commented on ethnic stereotypes and race relations, as well as popular culture.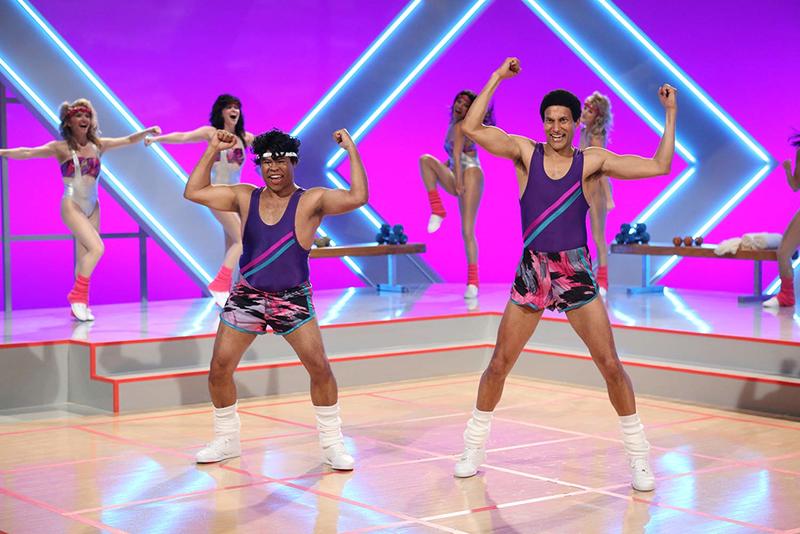 In an interview with NPR's Terry Gross, the duo — both biracial men — discussed how their experiences, identities and backgrounds relate to their comedy. "We can play Black characters and explore the comedy of Black characters," Peele said, before shifting the focus back to the lack of people of color and women on Saturday Night Live. "There's a whole world of characters and impressions that Black women can do that other people… would feel uncomfortable doing. They should hire some Black women. Not a Black woman — Black women."
In 2013, Key & Peele won a Peabody Award for "its stars and their creative team's inspired satirical riffs on our racially divided and racially conjoined culture."
The Walking Dead (2010–Present)
AMC's post-apocalyptic zombie thriller The Walking Dead has lasted for nearly a decade. With several video games, spinoff shows, board games and more based on the world first created in Robert Kirkman's graphic novels of the same name, the show truly became a pop culture phenomenon. Much like Game of Thrones, which made a dense fantasy series mainstream, The Walking Dead made horror compelling, even for those who aren't usually fans.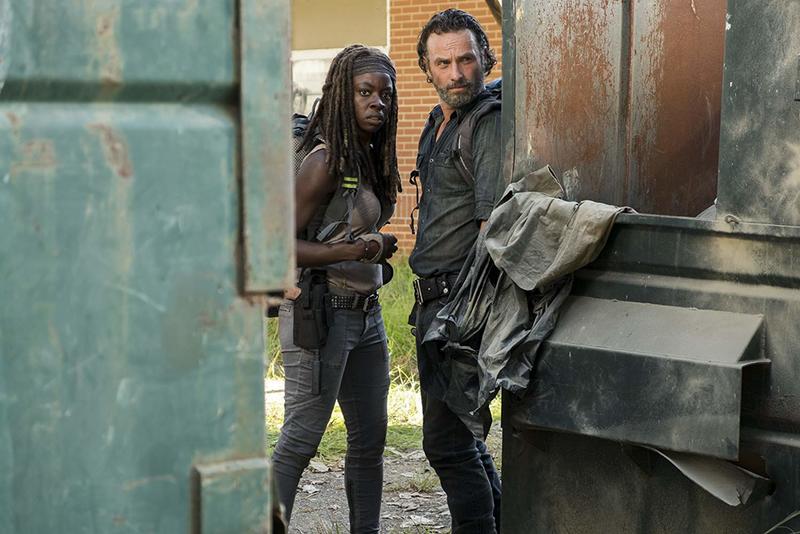 The summary of reviews on Rotten Tomatoes declared "Blood-spattered, emotionally resonant, and white-knuckle intense, The Walking Dead puts an intelligent spin on the overcrowded zombie subgenre." This deeper emotional connection is thanks in part to the nuanced, human characters, who often find themselves pushed to their limits. Led by police officer Rick Grimes, a group of ragtag survivors journeys around the zombie-infested South, looking for safe haven in a world that promises none.
A great escape, right? Well, millions of people think so. The show's fifth season debuted to an audience of 17.3 million, making it the most-watched series episode in cable history at the time.
The OA (2016–2019)
Created and executive produced by Brit Marling and Zal Batmanglij, The OA has the distinction of being Netflix's strangest original series. But its sci-fi, mystery, fantasy and reality-bending elements also make it one of the platform's most gripping shows. Season one opens with a missing woman named Prairie (Marling) returning home after years. Seems like a standard premise, right? Think again.
Before she disappeared, Prairie was blind, but she returns with her sight restored. She also claims to be a woman named Nina, who had a near-death experience (NDE) as a child in Russia. (She's adopted, so this seems to check out.)
What might not check out? A (potentially) unbelievable story she tells a group of teens and their teacher about NDEs, her fellow kidnapped cellmates and a series of choreographed movements she and her cellmates learned from NDE beings that have the power to — well, we won't spoil it.
Marling and Batmanglij had planned to tell the mind-boggling story over five seasons, but Netflix cancelled the show in 2019 after its second season. Fans took to social media to trend #SaveTheOA, started a Change.org petition and picketed Netflix's offices in Los Angeles in hopes that the streaming giant would reverse the decision.
Killing Eve (2018–Present)
Killing Eve seems like your typical cat-and-mouse spy story with an MI6 agent and an assassin pursuing and evading one another. But, at second glance, it's so much more than that. The show is undoubtedly a feminist reclamation of the genre, starring Sandra Oh as the titular Eve Polastri, who must help MI6 nab the ever-glamorous and sociopathic Villanelle, played by Jodie Comer.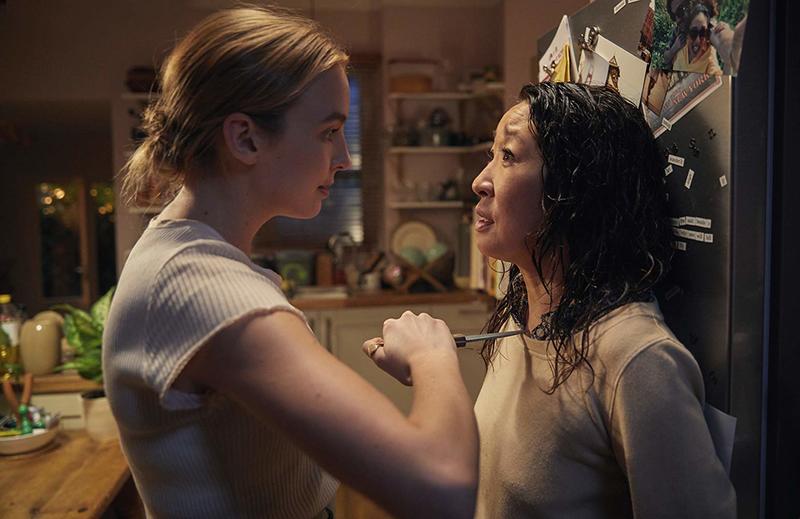 Aside from being a thriller, it's also a psychological drama that is deeply interested in both its cat and mouse equally. And it also has some witty, irreverent workplace comedy elements. Perhaps unsurprisingly, Killing Eve is from the mind of Fleabag's Phoebe Waller-Bridge.
Named Time's Best Show of 2018, Killing Eve has also nabbed a British Academy Television Award and a Peabody. Oh's performance nabbed her a Golden Globe Award, a Screen Actors Guild Award and a Critics' Choice Award. In 2018, she was nominated for an Emmy, making her the first woman of Asian descent to be nominated for Outstanding Lead Actress in a Drama Series.
Oh didn't win the first time out, but she has a second chance to nab the Emmy in 2019. However, her competition is stiff, as Comer has been nominated in the same category. A real spy vs. spy situation.
Fresh Off the Boat (2015–Present)
Starring Constance Wu and Randall Park, Fresh Off the Boat was inspired by chef and food personality Eddie Huang's book of the same name. In the show, creator Nahnatchka Khan depicts a Taiwanese-American family living in the Orlando, Florida, of the '90s. The last show to star an Asian-American family was Margaret Cho's All-American Girl, which debuted in 1994. More than 20 years later, Fresh Off the Boat offers a much-needed and welcome perspective.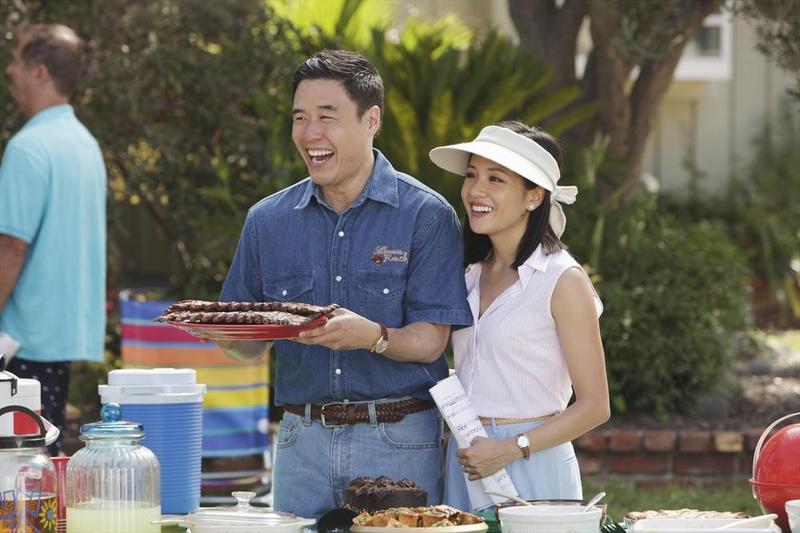 The increased visibility for Asian characters, particularly in comedy, has been praised by critics. Ester Suh (Huffington Post) wrote that Fresh Off the Boat caused "real conversations [to be had] about Asian American identity in addition to acknowledging the lack of inclusivity Asian Americans have had in the nation's cultural and entertainment dialogue."
Though Suh added that some characterizations misrepresented the Asian-American experience, she also noted that everyone's experience is nuanced. Funny and charming, Fresh Off the Boat reiterates the need not only for diverse stories to be told, but for them to be told by a myriad of people, in myriad ways.
The Handmaid's Tale (2017–Present)
Blessed be Hulu's first original series. Or that's probably what the streaming platform's execs were saying when The Handmaid's Tale nabbed an Emmy for Outstanding Drama Series, marking the first time a streaming service had done so. That's right — even though Netflix had a head start (House of Cards premiered in 2013), it never actually took home the top prize.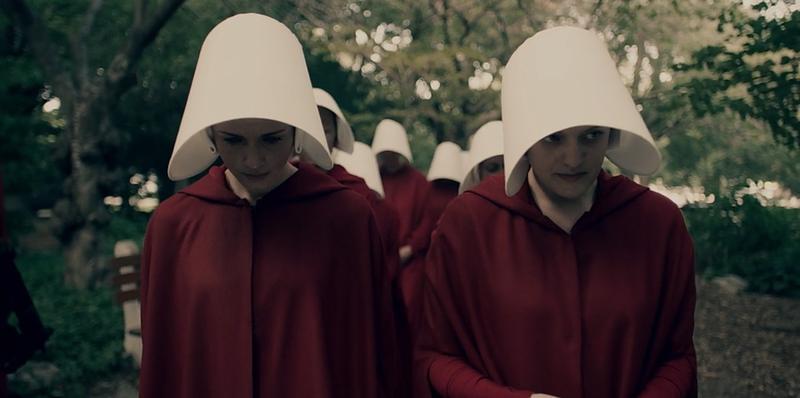 In addition to making television history, Handmaid also came at the perfect storm of a time. Debuting several months after the 2016 election and subsequent presidential inauguration, discussions about women having autonomy over their own bodies was prominent in the news. The relevance of Margaret Atwood's 1985 novel, from which the show was adapted, felt startling to many.
In the story, the patriarchal Republic of Gilead has overthrown the United States in the wake of a crisis over declining birth rates. The nation then splits women into several subservient classes, including the titular "Handmaid" class. A handmaid's purpose? To give birth to a child that's forced upon her via ritualized sexual assault by impotent higher-class parents.
Though bleak, the story's brutal cautionary tale is also lined with reminders of just how resilient the human spirit can be.
The Leftovers (2014–2017)
HBO's The Leftovers was created by Lost's Damon Lindelof and the writer of the source material, novelist Tom Perrotta. The series begins a few years after an event called the "Sudden Departure," during which 2% of the world's population just vanished. Instead of focusing solely on the how, The Leftovers is more interested in the why. (Why was so-and-so raptured and not someone who seems better morally?)
Justin Theroux's Kevin Garvey must help his family (and himself) adjust to life after the Departure. Cults, alleged miracles and science with a supernatural edge are all commonplace in what HitFix said "has been [the] show of the year — of the decade."
Though it started off with a slow, dour first season, critics unanimously hailed its second and third seasons as some of the greatest television ever made. Writing for Vox, Emily Todd VanDerWerff notes that "The Leftovers worked so well because it focused not on the flood, but on the Ark, on the people left aboard, watching the skies for a sign of something new."