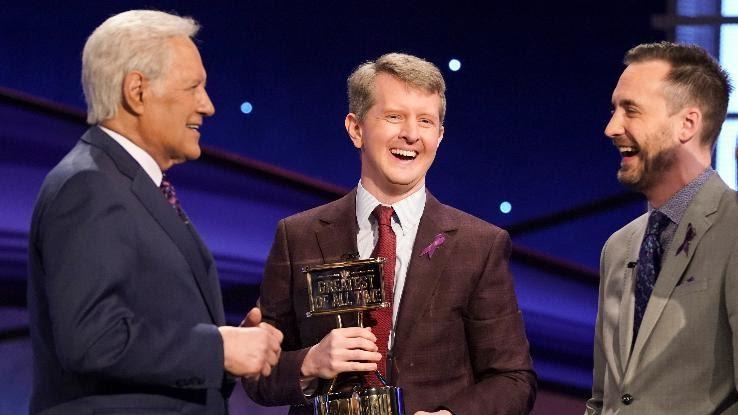 On November 8, 2020, long-time Jeopardy! host Alex Trebek passed away after a nearly two-year battle with pancreatic cancer. Throughout the course of his treatment, Trebek continued to host the popular trivia game show. His charismatic charm had delighted audiences since he started hosting the show in 1984, and over the years he'd become not just the face of the famous trivia program but also one of the most recognizable personalities in game show history.
Trebek's iconic place at the podium certainly won't be easy to fill. But Jeopardy! producers now face the difficult task of doing so, and they're actively working on continuing the show in Trebek's memory. In the interim, a variety of exciting guest hosts have been scheduled to take turns hosting the show for the remainder of the 2020–2021 season until producers make a final decision. These guest hosts include journalists, TV personalities and other notable figures, including Jeopardy! champion Ken Jennings.
While it remains unknown which candidate will take over for good, one thing is clear: Whoever ends up replacing Trebek will need to convince the audience that they won't endanger the franchise — but will uphold the longtime host's legacy. Here's what we know so far about the familiar faces handling Trebek's duties in the meantime.
The Search for the Next Host Begins — With Honors
Trebek's last episode aired on January 8, 2021, after having been filmed 10 days before his November passing. The host's death deeply impacted fans, colleagues and the Jeopardy! family; as executive producer Mike Richards noted, "Alex was a legend, revered by all of us."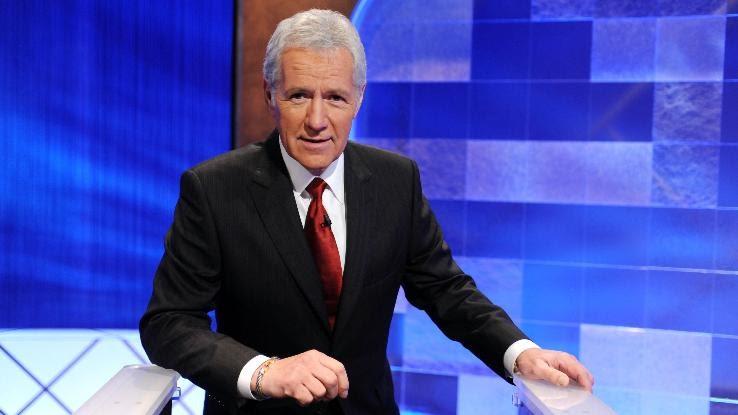 No one can "replace" Trebek in any sense — and that's not the producers' goal — but the show must go on, preferably in a way that meets and honors the standards and reputation Trebek set. To that end, producers have been searching for a new host and have lined up a series of guest presenters who will fill in during the current season until a permanent choice is announced. Trebek even offered several suggestions before his passing.
Allowing these guests to fill in will help producers determine the new host and also allow the show to continue relatively uninterrupted while a more extensive search takes place during the ongoing season. This process is serving as sort of a "working interview" for the potential hosts to showcase their presenter chops. As an added bonus, producers don't have to rush through this process to find a new host right away. Instead, according to Richards, the goal is to "help all of us celebrate [Trebek's] great legacy, but also bring their touch to the show."
And the guest hosts' episodes are celebrating in a special way: with donations to various charities. "As a part of each guest host's appearance, a donation will be made to a charity of their choice," according to a Jeopardy! press release. "The amount donated will equal the cumulative winnings of the contestants that compete during the weeks they serve as guest host." As diehard Jeopardy! fans know, this is exactly how Trebek — a lifelong supporter of World Vision and other charities — would have wanted the show to continue his legacy.
Starting With a Legend: Jennings Takes the Mic
After Trebek's passing, fans wondered what would happen to the show and who would become the first Jeopardy! guest host. Several names cropped up immediately, and many long-time fans were pleased when the almost equally iconic Jeopardy! champion Ken Jennings was announced as the first guest presenter.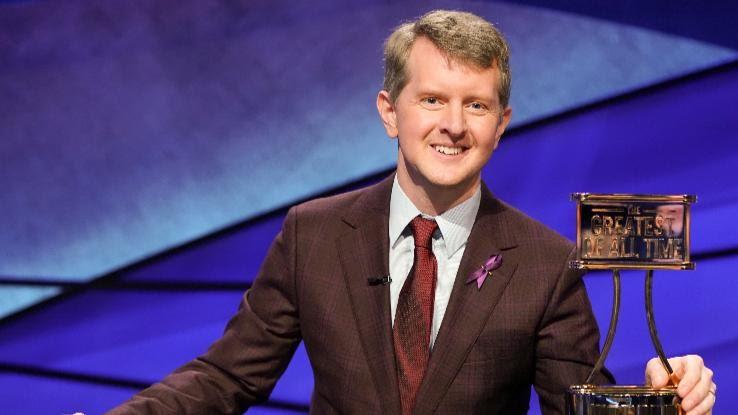 Jennings made headlines during his historic 2004 winning streak, during which he won 74 consecutive Jeopardy! games and earned $2,522,700. The champion has always loved the game, so he was happy to fill in as a guest host — but he explains that it's been somewhat of a challenge.
"Honestly, I'm with the audience. I don't want me out here; I want to see Alex out here. I know exactly how they feel when they see anybody else behind this lectern," Jennings said in an interview. The Jeopardy! champion is also serving as a consulting producer for the show. About this move, he added, "There are tens of millions of people who love this show… I'm just happy to fill in and help out."
Jennings' episodes began airing on Monday, January 11, and the Jeopardy! champion was barely able to hold back tears as he paid a special tribute to Trebek at the beginning of his first episode. He said, "Sharing this stage with Alex Trebek was one of the greatest honors of my life. Not many things in life are perfect, but Alex did this job pretty much perfectly for more than 36 years, and it was even better up close. We were dazzled by his intelligence, his charm, his grace — really, there's no other word for it."
Jennings, who spoke with Trebek days before his passing, knows that the show will never be the same but that producers and the new host can try to carry on his legacy. He added, "Let's be totally clear: No one will ever replace the great Alex Trebek, but we can honor him by playing the game he loved. Like all Jeopardy! fans, I miss Alex. Very much. And I thank him for everything he did for all of us."
What Other Familiar Faces Are in the New Lineup?
On January 13, 2021, Jeopardy! announced its first updated list of guest hosts. This roster included television journalist Katie Couric (who will make history as the first woman host of the game show), Green Bay Packers quarterback Aaron Rodgers, 60 Minutes correspondent Bill Whitaker and neuroscientist and actress Mayim Bialik. Additional guest hosts were announced less than a month later and include CNN host Anderson Cooper and CNN commentator Dr. Sanjay Gupta, along with Dr. Mehmet Oz and NBC News anchor Savannah Guthrie.
Rodgers was reportedly so excited to share the news that he leaked the announcement earlier than the Jeopardy! producers wanted. He recovered from the blunder, saying, "I apologize to Jeopardy! if they wanted to announce it. I just got so excited… The show has been so special to me over the years."
Rodgers has also had some experience on the Jeopardy! stage: In 2015, the Super Bowl Most Valuable Player won the Celebrity Jeopardy! tournament. It will be a different experience stepping into the host's position, but Rodgers is ready to take on the challenge. He added, "One of my idols growing up was Alex Trebek."
The Big Bang Theory star Mayim Bialik is equally enthused, reportedly telling Today, "It is an unbelievable honor to even be mentioned in the same sentence as Jeopardy!" And she recognizes that Trebek's impact will be one to live up to. "He really was the quintessential host. He was friendly but not too friendly; he was smart but not unapproachable. He had a warm smile and a great sense of humor and he was incredibly professional." Synthesizing these different elements may become a key task of the new host.
Finding a Replacement Means Preserving the Show's Integrity
Jeopardy! producers haven't announced a permanent replacement for Trebek, who hosted more than 8,200 episodes of the trivia game show. While Jennings is rumored to be the number-one pick, other possible candidates include L.A. Kings hockey announcer Alex Faust and CNN legal analyst Laura Coates — two of Trebek's personal recommendations — along with ABC anchor and political correspondent George Stephanopoulos.
Previous reports claimed Stephanopoulos is actively working to secure a spot as the host, but the anchor hasn't confirmed any plans. Previously he indicated to Howard Stern in an interview that he'd be open to the job, noting that it "would be a lot of fun" but that anyone who becomes the next full-time host will have "big shoes to fill."
He's right. Whoever takes over Trebek's role for the long haul will have to find their own unique way of hosting the show while still preserving the franchise. Fans love the trivia but also the charisma of a good-spirited, intelligent host. No one can replace Trebek — he was one of a kind — but they can certainly host the show in a way that maintains the same level of integrity. Jeopardy! producers are confident they'll find a new face who will work hard to continue the show in Trebek's memory while bringing a Daily Double dose of their own spark.