It's no doubt that HBO Max is enjoying major streaming success. It's currently in the top 5 most popular streaming apps today, and if you've been following the streaming wars, you know that there's fierce competition amongst many streaming services all vying for your subscription. In 2021, one major draw of HBO Max was the impressive number of blockbuster movies that hit HBO the same day as their theatrical release, or just skipped the theater all together. This decision, internally referred to as Project Popcorn, was a major success. The company ended the year with more subscribers than projected and made the list of top 10 most downloaded apps.
Yes indeed, HBO Max seems like it's here to stay. But with a rise in movie theater attendance and many declaring same day streaming releases dead, we're left wondering what HBO Max has up its sleeves to keep people coming back for more. If you haven't jumped on the bandwagon yet, you may be wondering: is HBO Max worth getting? Let's take a look at the pros and cons of this buzzworthy streamer.
From the Golden Age of (Cable) TV to the Golden Age of Streaming
Thanks to hits like The Sopranos, The Wire and Sex and the City, HBO is known for ushering in the golden age of television — in fact, the network is synonymous with peak TV. Even HBO's more recent original offerings continue to reel in accolades and set the bar incredibly high.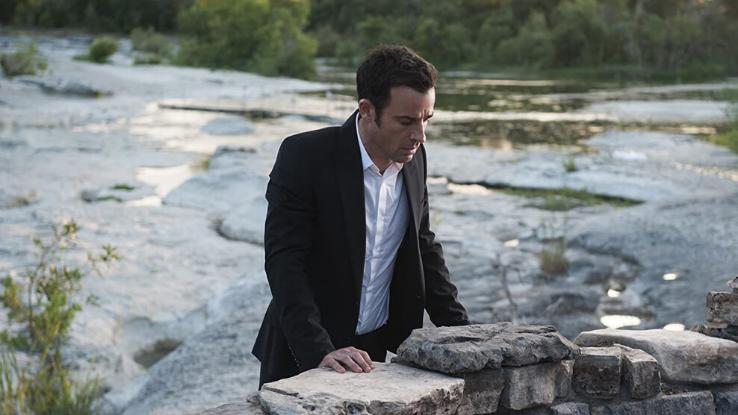 The Leftovers, a post-apocalyptic slow-burn drama that was co-created by Lost's Damon Lindelof, has been hailed as one of the greatest TV shows of all time; Game of Thrones gave HBO a juggernaut on par with Harry Potter or Star Wars; the Reese Witherspoon- and Nicole Kidman-produced Big Little Lies helped usher in a wave of woman-led and -produced prestige dramas (think The Handmaid's Tale or Little Fires Everywhere); and Watchmen, which starred Regina King and benefited from Lindelof's touch, has literally helped rewrite textbooks. Needless to say, HBO hasn't just remained relevant — HBO has shaped and reshaped great TV.
It's no wonder then that the TV giant would take more serious steps to create a direct-to-consumer streaming service that can hold its own not just with Netflix and Hulu — services with some original content and a lot of licensing agreements — but with Disney+ and NBC's Peacock, more niche services that gobble up brands, fandoms, and franchises. Take Disney, for example. The company's streaming service offers up animated content, like The Lion King (1994), and live-action Disney films, like Pirates of the Caribbean: The Curse of the Black Pearl (2003). But it also offers up everything Pixar and Star Wars (and Lucasfilm) as well as The Simpsons (and a bunch of 20th Century Fox films!), the Muppets movies, and National Geographic docs.
Original Shows and Movies You Can Only Find on HBO Max
While HBO Max certainly follows Netflix's model to a degree, it's definitely taking Disney+'s mindset into account too. However, unlike competitors Disney+ and Apple TV+, HBO Max isn't just tossing out a handful of star-studded originals. The platform offers a vast content library of original shows and movies that have inspired dedicated fan bases.
We've written already about the widespread appeal of all things dystopian in this current moment. HBO's Station Eleven boldly examined the struggle and the beauty contained within a post-pandemic dystopian near-future, and DMZ, a show about a modern-day American civil war from esteemed filmmaker Ava DuVernay is attempting to follow in its footsteps. A number of original documentaries have made waves as well. Heaven's Gate and The Way Down both continue to ride the cult craze of the moment, and for good reason.
But that's not all. Unlike competitors Disney+ and Apple TV+, HBO Max isn't just tossing out a handful of star-studded originals. Here are a few more of HBO Max's biggest draws: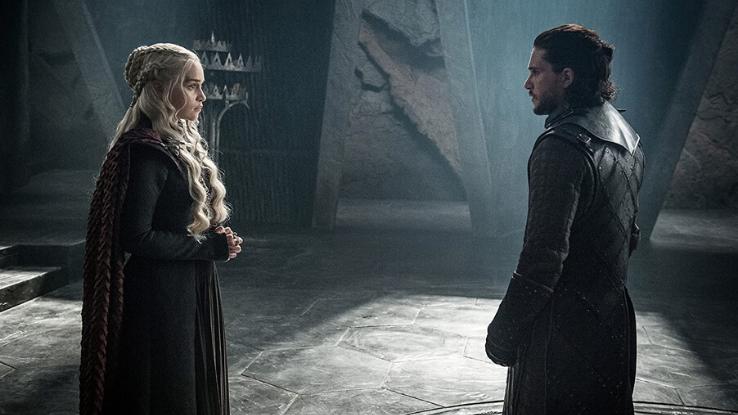 House of Dragon: A Game of Thrones prequel series.
Tokyo Vice: Ansel Elgort stars in a show about American journalist Jake Adelstein's life as a police reporter in Japan.
Dune: The Sisterhood: A spin-off of the upcoming Dune film, also directed by Denis Villeneuve. (Well, the pilot will be, at least.)
Raised by Wolves: Ridley Scott produced this series about two androids raising a kid.
Gremlins: An animated series based on the '80s cult classic movie of the same name.
College Girls: Mindy Kaling does teen drama.
Rap Sh*t: A Miami-based all-women rap group strives for fame.
Search Party: TNT's overlooked drama moves to HBO for its junior and senior seasons.
Made for Love: An adaptation of Alissa Nutting's novel of the same name.
Generation: A Lena Dunham-produced show.
(At Least) Three Original Movies: 1) Superintelligence, starring Oscar nominee Melissa McCarthy, 2) legal comedy Bobbie Sue and 3) Steven Soderbergh's Let Them All Talk.
Gossip Girl: Kristen Bell is back to voice the titular character in this reboot. XOXO.
All of the Big-Name Properties Available on HBO Max
If all of that new, original content isn't enough, WarnerMedia has also made sure to snag a bunch of great streaming deals. Big-name properties offered on HBO Max include: Friends (plus Friends: The Reunion), The OC, The Big Bang Theory, Adventure Time (and a whole lot of Cartoon Network and Adult Swim content), Rick and Morty, South Park, The Fresh Prince of Bel-Air, The Office, Luther and Doctor Who (series 1-11).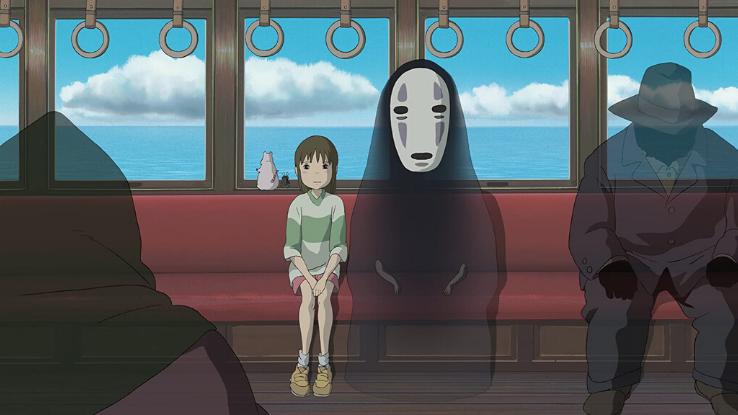 Additionally, pre-existing DC Universe shows, like Harley Quinn, Doom Patrol, and Titans are also available on Max. And, if that animated content excites you, this news might as well: A selection of anime offerings, curated by Crunchyroll, will rotate quarterly on the WarnerMedia-backed platform.
And, you know, all of those HBO originals you've known and loved for almost three decades. Plus, anything WarnerMedia owns will eventually end up on HBO Max. The CW's newer shows Katy Keene and Batwoman, were available from the jump, while older shows, like Riverdale and Supergirl, will show up once pre-existing licensing agreements run out.
As far as big-name movies go, HBO Max offers a few key franchises, including: the Matrix trilogy, The Conjuring movies (and all those spin-offs), The Lord of the Rings trilogy, The LEGO movies, Gremlins movies, Joker, The Wizard of Oz (and other MGM classics), every Batman and Superman movie from the last four decades and Studio Ghibli's complete library. The magic does end there: After Universal's exclusive streaming rights to the Harry Potter and Fantastic Beasts films expire in 2025, HBO Max hopes to be the new home of the Warner Bros. property.
Recently, Discovery announced a merger with Warner Brothers, meaning that in the near future the entire Discovery+ content library will also be part of an HBO Max subscription. The exact timing of this is unclear, and it's likely that the two libraries will be first offered as a bundle before they're fully combined. But it's a big move for HBO Max that will likely lead to more subscribers and possibly justify a higher monthly price tag.
What Does a Subscription Cost and How Can You Watch?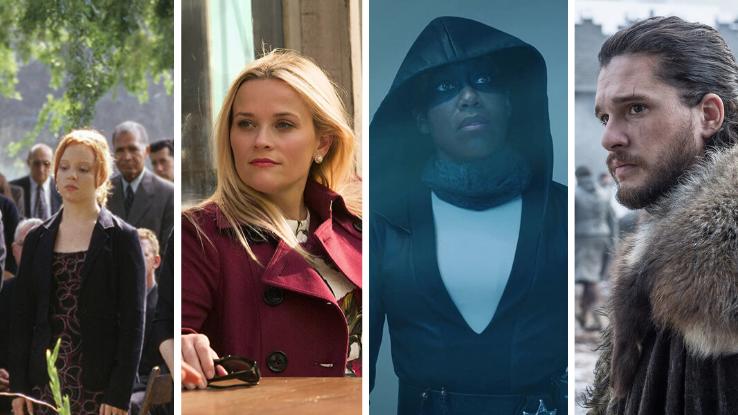 All of this highly sought-after content comes with two price tags; the ad-free version of HBO Max costs $14.99 a month. Conversely, the ad-supported version of this streaming service costs $9.99. Both subscriptions come with savings if you're willing to pay for a full year up front.
HBO Max (Ad-Free): This direct-to-consumer streaming service lets HBO cut out the middleman. HBO Max's ad-free version costs $14.99 a month and offers the following goods:
All of HBO's original shows (Game of Thrones, Big Little Lies), tons of movies, beloved non-HBO shows (Friends, Sesame Street, Looney Tunes), and shows from Cartoon Network and the CW.
Parental controls
Streaming profiles for up to 5 users
Offline viewing
4K UHD video quality for select films.
HBO Max (Ad-Supported): A less costly alternative that still has a lot to offer. For $9.99 a month, subscribers still have 5 profiles at their disposal, as well as parental controls and thousands of hours of content. However, Ad-Supported viewers:
DO NOT have the option to watch films at 4K UHD
CANNOT download content to watch offline
HBO Max is available on a wide variety of devices, including Amazon Fire, Apple TV, Playstation, Roku, and Google Chromebooks. You can find an exhaustive list of all supported devices on their site, but the main takeaway here is that accessing HBO Max isn't likely to be a challenge.
Need-to-Know Basics About HBO Max
If that's not enough information to satisfy your HBO Max curiosity, we do have a few more nuggets to share. First of all, you can stream HBO Max on up to three devices concurrently. Second, the platform presents content in brand-based "hubs," a la Disney+. Third, the landing page features picks from notable HBO-aligned stars. Ever wonder what Barry star Bill Hader's vibing with on HBO? Wonder no longer.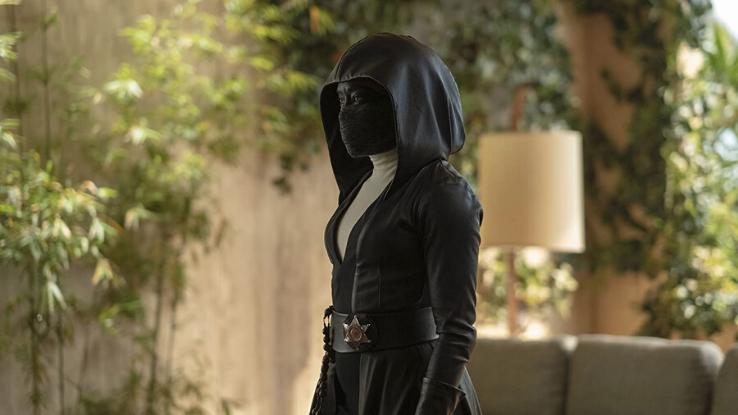 With tech and entertainment giants launching their own streaming platforms and subscription-based services, it's not surprising that a monolith like HBO got in on the action. Nonetheless, we've seen everyone from Disney to Apple to Quibi try and get a piece of Netflix's 209 million worldwide subscribers. "In the game of thrones, you win or you die." In the game of streaming services, there may be some middle ground.
The Great Streaming Wars (patent pending) already has a few casualties (Quibi, we hardly knew ye). However, despite a higher price-point, HBO Max manages to hold its own.