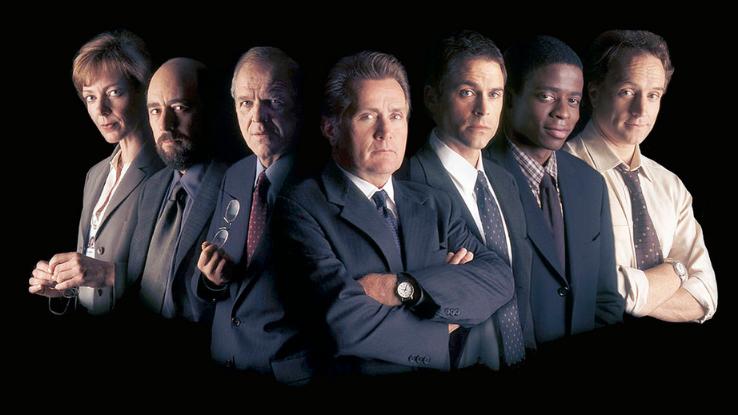 It seems like streaming platforms are multiplying by the day. While it's fun to latch onto a new show and get your mind off of things, it's equally exciting to discover a program you missed out on back in the day.
We all have those shows — the ones we added to our lists and never actually turned on. From groundbreaking dramas to landmark comedies, here are just a few genre-spanning must-sees that we can't wait to (re)visit.
Buffy the Vampire Slayer
Joss Whedon's seminal series about a teenage vamp hunter (Sarah Michelle Gellar) has a still-rabid fandom for a reason. Not only did Buffy the Vampire Slayer (BtVS) feel like a breath of fresh air back in the day, but it also laid the groundwork for supernatural teen dramedies for decades to come.
The show follows the titular Slayer's misadventures as she, alongside her "Scooby Gang" pals and supernatural love interests, navigates being a teenager by day and a hero by night. You know, the usual. With several seasons to sink your teeth into, BtVS is the perfect escape — and Buffy did say, "If the apocalypse comes, beep me." Now's the time.
Schitt's Creek
Canadian sitcom Schitt's Creek was created by two of its stars, Dan and Eugene Levy, and after becoming a hit in its home-and-native-land, the show took the (streaming) world by storm. The series follows the tribulations of the once-wealthy Rose family, who are forced to move to Schitt's Creek — a town they once purchased as a joke.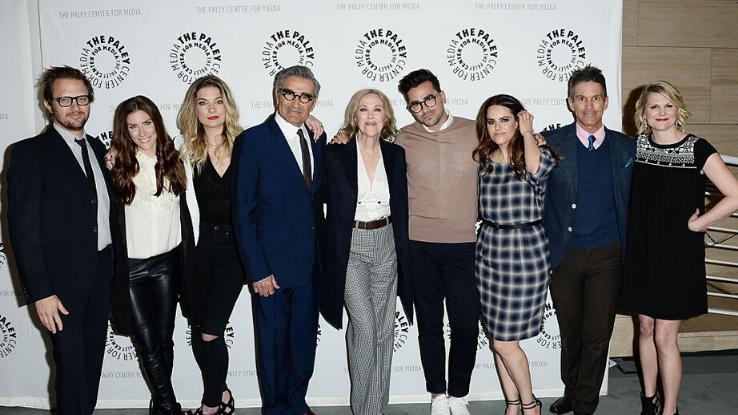 Forced to live in adjoining motel rooms, Johnny (Eugene Levy) and Moira (Catherine O'Hara), and their adult kids David (Dan Levy) and Alexis (Annie Murphy), have to learn how to live within their means. With 18 Canadian Screen Awards to its name and several Emmy nominations, Schitt's Creek is nothing to laugh at. Well, it is, but you know what we mean, David.
The Wire
Hailed as one of the greatest TV shows of all time, The Wire is set in Baltimore, Maryland, and introduces a different (dysfunctional) institution each season in order to highlight the city's relationship to law enforcement, criminal justice and the folks who are on the receiving end of the actions these institutions take.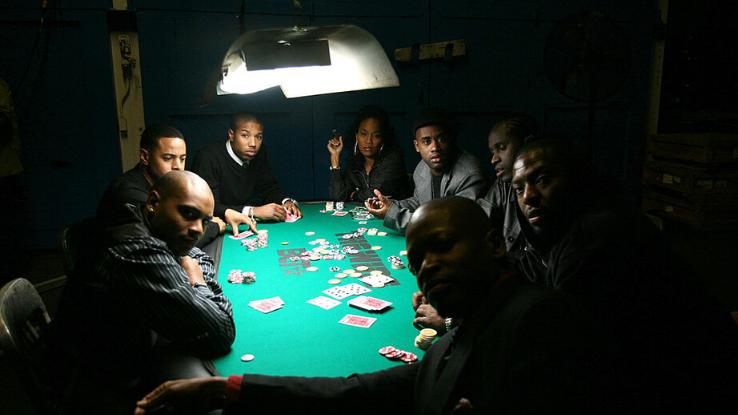 Lauded for its accurate portrayal of its characters' lives as well as its visual novel-like narrative structure, the show is, according to creator and ex-police reporter David Simon, "about how institutions have an effect on individuals. Whether one is a cop, a longshoreman, a drug dealer, a politician, a judge or a lawyer, all are ultimately compromised and must contend with whatever institution to which they are committed."
Orphan Black
In Orphan Black's pilot, con artist Sarah Manning (Tatiana Maslany) witnesses a woman's death by suicide. Much to Sarah's surprise, that woman, a cop named Beth Childs (also Maslany), is her doppelganger. Sarah assumes Beth's identity, which opens up a world of self-discovery — and trouble.
Sarah and her "sisters" (all played by Maslany) are part of an illegal human cloning experiment and, now, they're being hunted down. In portraying about a dozen clones, the Emmy winner often shares the screen only with herself (or selves) and plays a clone who's impersonating another clone. To quote one of Orphan Black's genetic identicals, "Welcome to the trip, man."
Deadwood
Regarded as one of the greatest TV shows of all time, this American Western is set in the 1870s in Deadwood, South Dakota, both before and after the area was annexed and charts its evolution from camp to full-fledged, lawless town.
Led by Ian McShane and Timothy Olyphant, the ensemble cast of characters was based on real-life Deadwood inhabitants of yore. Even some historical figures, like Calamity Jane and Wyatt Earp, cropped up. After a mere 38 episodes, Deadwood ended abruptly, but, luckily, fans were given some closure in 2019 thanks to a one-off film. For newbies, there's never been a better time to jump in.
Pose
Pose is set in the world of trans and queer ball culture from the '80s and '90s, which was established by Black and Latinx performers who found themselves pushed out by the largely white New York drag scene. The show spotlights the dancers, models and performers who compete for recognition with the support of their chosen families, or Houses.
When the Ryan Murphy-produced Pose premiered on FX in 2018, Janet Mock made history as the first transgender woman of color to write and direct an episode of TV. Additionally, the Emmy-winning show stars trans and nonbinary actors. Behind the scenes, Mock hired trans and queer writers and crew members to underscore the importance of being able to tell one's own stories, especially on a popular and prestigious mainstream network.
Twin Peaks & Twin Peaks: The Return
In the '90s, director David Lynch collaborated with Mark Frost to create Twin Peaks, a trailblazing show in which high school student and homecoming queen Laura Palmer (Sheryl Lee) is murdered, leading FBI Special Agent Dale Cooper (Kyle MacLachlan) to the titular small town to solve the crime.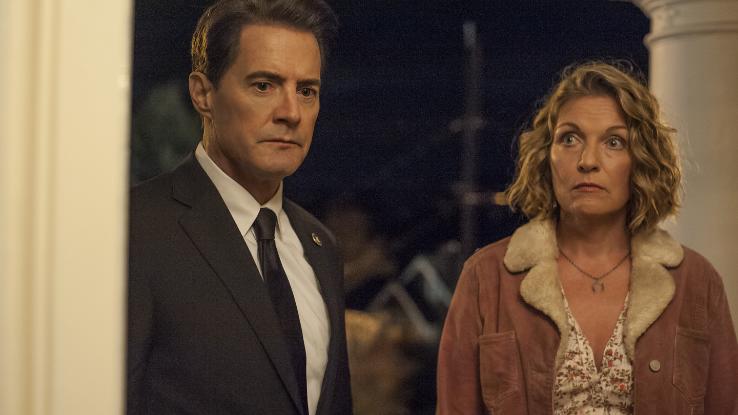 Surreal and soapy, darkly funny and darkly disturbing, Twin Peaks came to an untimely end after network execs pressured Lynch to reveal the killer sooner than he intended. Showtime revived the show for a third season, Twin Peaks: The Return, a landmark "18-hour movie" that takes place 25 years after the original. Cooper suggests, "Every day, once a day, give yourself a present" — and a marathon of this cult classic is just that.
Veep
HBO's acclaimed political satire boils down to vice president Selina Meyer (Julia Louis-Dreyfus) and her motley crew of political advisors and lackeys attempting to leave a legacy. Namely, Selina thirsts to claim the title of president — not for any higher political purpose, but to best everyone around her.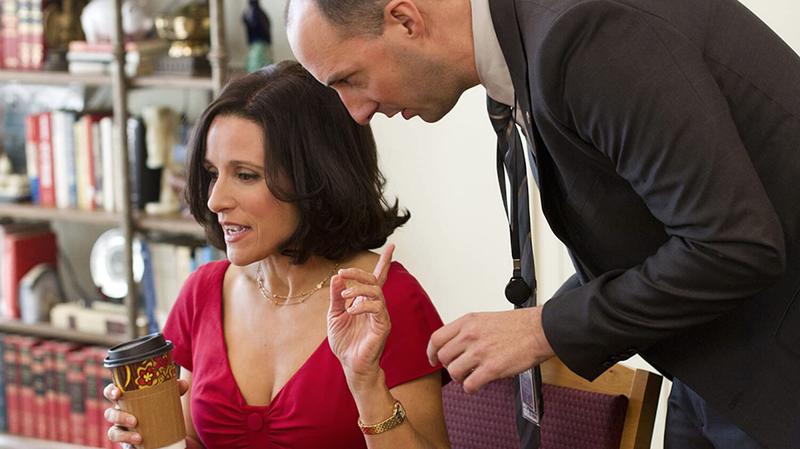 One of Veep's biggest achievements? Even when the characters say and do terrible things, you're still somehow rooting for them, or at least relishing the wit of it all. For her part, Louis-Dreyfus won an Outstanding Lead Actress Emmy for all but one season of the show, proving that Selina's legacy as a comedic antihero is enduring.
Living Single
Before Friends, there was Living Single, the original comedy about six 20-something friends (Queen Latifah, Kim Coles, Kim Fields, Erika Alexander, T.C. Carson and John Henton) — though these pals trade a Manhattan coffee shop for a Brooklyn brownstone. Although it aired for five seasons, Living Single didn't get the attention (or marketing budget) it deserved.
"I was a very frustrated writer on a show about Black people where there were basically no Black people in power behind the scenes, so that set the tone," show creator Yvette Lee Bowser told The Atlantic. "That was the impetus for me becoming more determined to create something so that I could create what I felt were more well-rounded depictions of us [of women and people of color]."
Sense8
Created by The Matrix (1999) directors Lana and Lilly Wachowski (and J. Michael Straczynski), Sense8 features a multinational ensemble cast. In the world of the show, eight strangers from all over the world (later dubbed "sensates") discover they are all mentally and emotionally linked.
The sensates can not only communicate with one another, but they can also share their knowledge, skills and experiences. All of this culminates in a globetrotting game of cat-and-mouse when the sensates discover they're being hunted. Filmed on location in more than 20 cities across the globe and beloved for its LGBTQ+ representation, Sense8 teems with the kind of hope we could all use right now.
Killing Eve
Killing Eve seems like your typical cat-and-mouse spy story with an MI6 agent (Emmy nominee Sandra Oh) and an ever-glamorous, sociopathic assassin (Emmy winner Jodie Comer) pursuing and evading one another. But, at second glance, it's so much more than that.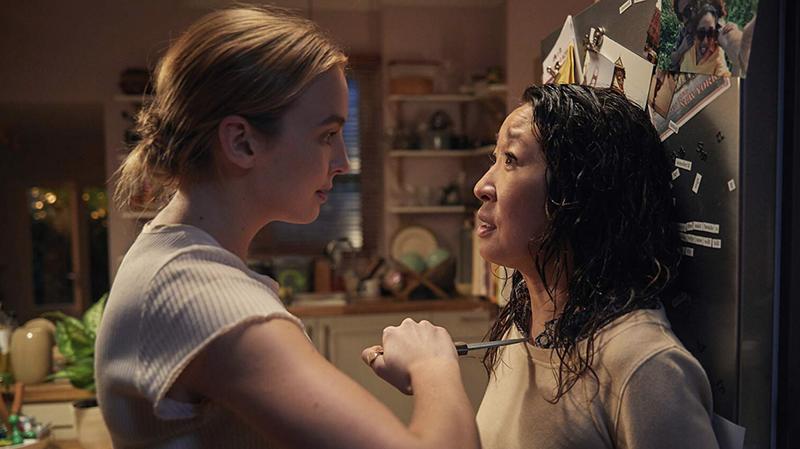 For starters, it's an undoubtedly feminist reclamation of the genre. It's part tense thriller and part psychological drama and is deeply interested in both its cat and mouse equally. Not to mention, the show comes from the mind of Fleabag's two-time Emmy-winner Phoebe Waller-Bridge, meaning irreverent, witty comedy abounds.
Vida
In Vida, estranged Mexican-American sisters, Emma (Mishel Prada) and Lyn (Melissa Barrera), return home to East Los Angeles after their mother dies. In (reluctantly) taking over the family bar, the sisters explore grief, chosen family, gentrification and queer and Latinx identities — and discover a few of their mom's secrets.
Showrunner Tanya Saracho (Looking, How to Get Away With Murder) leads an all-Latinx writers' room and, for the show's sophomore season, hired Latina directors for each episode. A critic for Deadline Hollywood puts it best by acknowledging that Vida "rejects barriers, slaps stereotypes silly and triumphantly spotlights several worlds you may not know that well but are vital parts of the cultural fabric of our time and country."
Grace and Frankie
Co-created by Friends alum Marta Kauffman for Netflix, Grace and Frankie tells the story of two women who are thrust into an unlikely friendship after their respective husbands announce that they are gay, in love with each other and planning to get married. With 94 episodes, the Emmy-nominated series is also the longest-running Netflix original series.
Helmed by Jane Fonda as Grace, a retired, ever-salty cosmetics mogul, and Lily Tomlin as Frankie, a slightly scatter-brained hippie artist with a big heart, the series also stars Martin Sheen and Sam Waterston as the duo's ex-husbands. Needless to say, this star-packed, heartfelt comedy about an odd couple forced to cohabit is pure gold — and, bonus: It centers two older women and their friendship.
Scandal
This Shonda Rhimes drama centers on Olivia Pope (Kerry Washington), a former media consultant to the president who, in the wake of her past, opens her own crisis-management firm. Rhimes is best known for helming long-running medical drama Grey's Anatomy, but Peabody Award-winning Scandal proves that she's a leading voice in the political thriller genre too.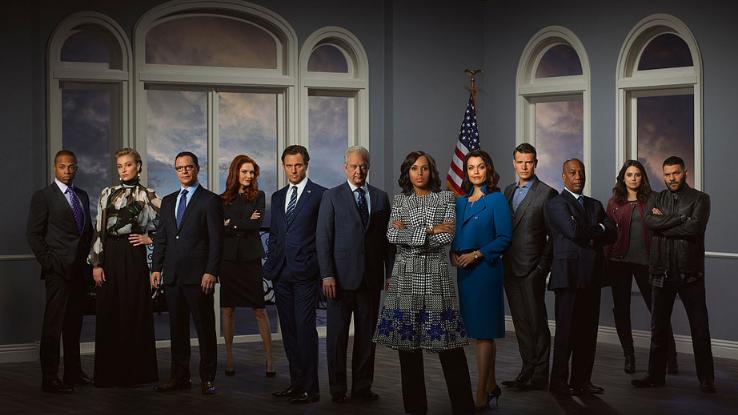 Based partially on former George H.W. Bush admin press aid Judy Smith — who also co-executive produces the show — Olivia Pope netted Washington an Image Award and several Emmy, Golden Globe and SAG nominations. If you love a good soap, with its hairpin twists and character reveals, this "gonzo hybrid of conspiracy thriller and high-stakes soap opera" is for you (Alan Sepinwall, HitFix).
One Day at a Time
With three strong seasons on Netflix, this heartfelt reboot of the classic Norman Lear sitcom centers on the Cuban-American Alvarez family. Without sacrificing a modern perspective — and the desire to deal with topics other sitcoms would balk at — One Day at a Time (ODaaT) still holds onto that filmed-in-front-of-a-live-studio-audience feel.
Centering Latinx performers, ODaaT centers on Penelope (Justina Machado), a mother and army vet who's dealing with post-traumatic stress, and Lydia (EGOT winner Rita Moreno) as everyone's favorite sarcastic grandmother who refuses to let age define her. With sharp writing and heartfelt performances, ODaaT holds space for those who may not have seen their own lives and concerns reflected in the sitcoms of yesteryear.
The Golden Girls
This classic '80s sitcom focuses on four women who live together in Miami as they navigate the joys and troubles of their "golden years." Starring comedy legends Bea Arthur, Betty White, Rue McClanahan and Estelle Getty, The Golden Girls was just the second show in history wherein all the main cast members won Emmys for their performances.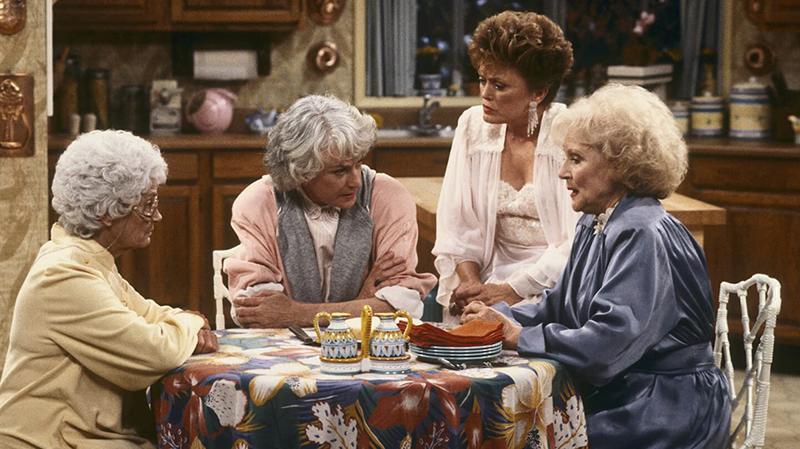 Although it may seem unlikely to first-time viewers, The Golden Girls has aged gracefully, in part thanks to its (at the time) daring plotlines — from elder abuse to the AIDS epidemic, the show didn't shy away from the truth. Moreover, beneath all that sarcasm and banter, The Golden Girls is a show about a chosen family. Ready your best cheesecake and settle into all seven seasons.
The West Wing
President Jed Bartlet (Martin Sheen) isn't afraid to speak his mind — and his cutthroat advisors aren't afraid to mix their personal and professional lives. This Aaron Sorkin classic may feel too politics-heavy for some right now, but it's also TV comfort food at its best.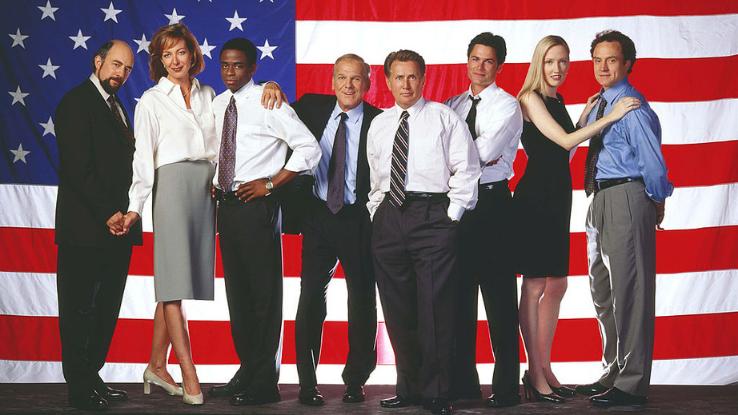 Apart from Sheen, the ensemble cast included a staggering number of acting greats like Allison Janney, John Spencer, Rob Lowe, Bradley Whitford, Richard Schiff, Janel Moloney and Stockard Channing. Praised by poli-sci professors and former White House staffers, The West Wing won two Peabody Awards and a whopping 26 Emmys. (Also, it gave us the "walk-and-talk." What more could we ask for, really?)
Six Feet Under
Over Christmas, the funeral home-owning patriarch of the Fisher family dies unexpectedly. Nate (Peter Krause), the family's eldest son who's in town for the holiday, decides to stay home and help with the family business. However, this causes some strife with his younger brother David (Michael C. Hall), who responsibly followed in their dad's footsteps years prior.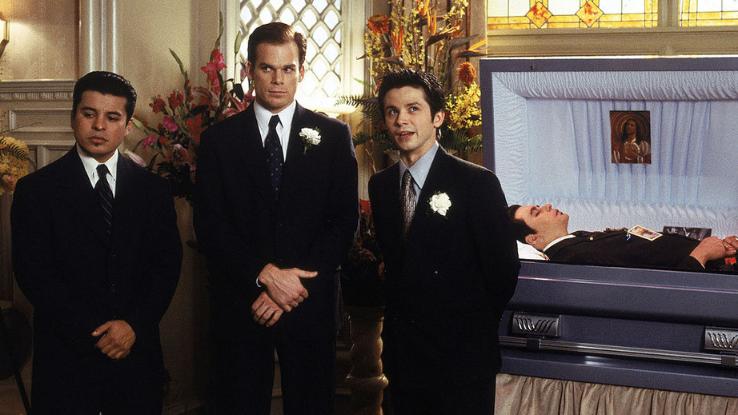 Each episode opens with a death — some accidental, some gritty, some tragic and some darkly funny. Alan Ball's Emmy-winning Six Feet Under strikes so many tones and allows the characters to confront grief in a real way. Better yet, the ensemble cast is rounded out by matriarch Ruth (Frances Conroy) and wayward teen sister Claire (Lauren Ambrose).
How to Get Away With Murder
Produced by the prolific Shonda Rhimes, How to Get Away With Murder (HtGAWM) stars Viola Davis as Annalise Keating, a law professor who becomes entangled in a murder plot with her students. Above all else, HtGAWM nabs a spot on our list for its groundbreaking portrayal of a female antihero.
Beloved shows that came before HtGAWM, such as The Sopranos, Mad Men and Breaking Bad, started a trend, with audiences rooting for the antiheroes and dismissing the more conventionally "moral" characters who oppose them — often wives, girlfriends and women in general. HtGAWM flipped the script and Davis became the first Black woman to win an Emmy for Outstanding Lead Actress in a Drama Series.
Riverdale
When most people look at an Archie's Double Digest, they don't think, "You know, this needs a gritty, Twin-Peaks-meets-Pretty–Little–Liars-inspired TV show rehash." But Archie Comics' chief creative officer Roberto Aguirre-Sacasa and Arrowverse mastermind Greg Berlanti saw the dark potential thrumming just below the surface of the cheerful comics.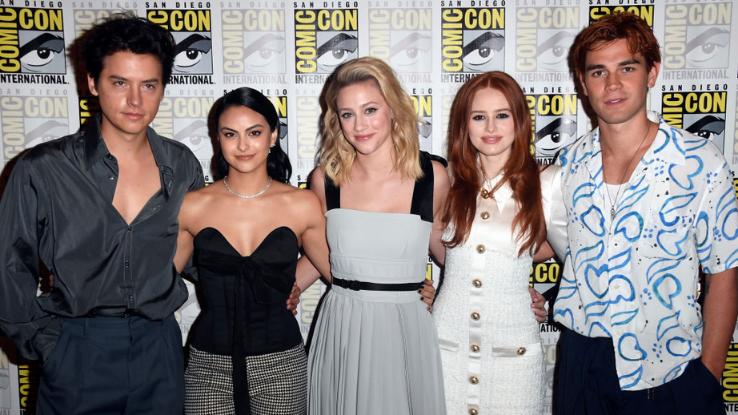 Riverdale assembles all your favorite Archies — the redhead himself (KJ Apa), Betty Cooper (Lili Reinhart), Veronica (Camila Mendes) and Jughead (Cole Sprouse) — and throws them into a small-town murder-mystery plotline. Although the series can get downright ridiculous at times, it's a lot of fun — and there's no doubt the charming cast is having just as great a time.
Dear White People
Based on his film of the same name, Justin Simien's Netflix comedy-drama series Dear White People follows several Black college students as they deal with racism and discrimination at an Ivy League school. Praised for its depiction of appropriation, police brutality and assimilation, the timely show is the perfect blend of sharp humor and apt social commentary.
Reflecting on a scene that depicted police violence, actor Marque Richardson said that "it wasn't about any individual person… [the scene was] a movement kind of deal." In short, Dear White People deftly explores topics that audiences should not — and cannot — look away from.
The Leftovers
In a global cataclysm known as "The Sudden Departure," 140 million people disappear without a trace, leaving those who are left behind to deal with the aftermath. Created by Lost's Damon Lindelof and the writer of the source material, novelist Tom Perrotta, The Leftovers is less interested in the how than it is in the why.
Justin Theroux's Kevin Garvey must help his family (and himself) adjust to life after The Sudden Departure. Cults, alleged miracles and science with a supernatural edge are all commonplace in what HitFix said "has been [the] show of the year — of the decade." Co-starring greats like Carrie Coon and Ann Dowd, this one is heavy but truly transcendent.
Fresh Off the Boat
Starring Constance Wu and Randall Park, Fresh Off the Boat was inspired by chef and food personality Eddie Huang's book of the same name. In the show, creator Nahnatchka Khan depicts a Taiwanese-American family living in the Orlando, Florida, of the '90s.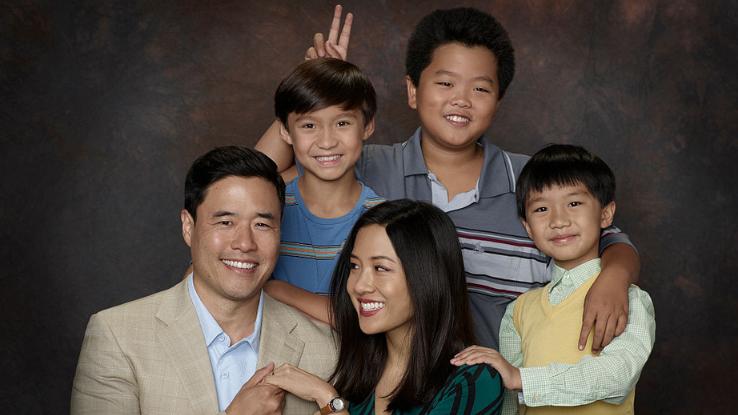 The last show to star an Asian-American family was Margaret Cho's All-American Girl, which debuted in 1994. More than 20 years later, Fresh Off the Boat offers a much-needed and welcome perspective. Funny and charming, the show reiterates the need not only for diverse stories to be told, but for them to be told by a myriad of people, in myriad ways.
Any "Arrowverse" Show (or All of Them)
The Marvel Cinematic Universe may rule movie theaters, but DC Comics has clearly left its mark on the small screen. The CW's Arrowverse is a term that describes the network's robust collection of DC-inspired shows, including Supergirl, Arrow, Black Lightning, Legends of Tomorrow, The Flash and Batwoman.
Arrow kicked off the whole thing by telling the story of Oliver Queen, a.k.a. vigilante Green Arrow, but The CW quickly gave better-known heroes their own series. The best part about the Arrowverse shows? They're interconnected. Every year, The CW promotes a special "crossover" event, which sees the heroes — who live on different Earths — teaming up.
Master of None
Created by Parks and Recreation alumni Aziz Ansari and Alan Yang, Master of None stars Ansari as actor Dev Shah, who is trying to overcome professional and romantic obstacles. Full of charm and humor, Master of None offers a fresh perspective, thanks in large part to the people of color and queer folks who worked on the show.
For example, actor/writer Lena Waithe made history by becoming the first Black woman to win an Emmy for comedy writing thanks to her work on the autobiographical "Thanksgiving" episode, which traces several of her character's holiday dinners as she comes to terms with being a lesbian — and comes out to her family. During her acceptance speech, Waithe said, "The things that make us different — those are our superpowers."
The Good Place
Any number of shows created or produced by Michael Schur, from Parks and Recreation to Brooklyn Nine-Nine, could appear on a "Best of" list, but The Good Place earns a spot here by being the most innovative. Though it seems like your standard single-camera comedy, the show tackles countless ethical and philosophical quandaries.
After her death, Eleanor Shellstrop (Kristen Bell) wakes up in "The Good Place," a utopian afterlife built by immortal Michael (Ted Danson) to reward her moral behavior. The only problem? Cynical antihero Eleanor realizes she's there by mistake — in life, she was sort of the worst. While trying to keep her secret under wraps — and avoid being sent to "The Bad Place" — she meets ethics professor Chidi Anagonye (William Jackson Harper).
One Mississippi
Alongside Juno writer Diablo Cody, comedian Tig Notaro created a standout, semi-autobiographical show about her life. Famously, Notaro performed a standup set at Largo in Los Angeles, addressing her then-recent cancer diagnosis and other personal difficulties. Rolling Stone dubbed the set "instantly legendary."
One Mississippi sees a fictionalized Tig going through some of those things she described in that set: After battling cancer and struggling with C. diff, she returns home when her mother dies unexpectedly. Full of Notaro's deadpan humor and incisive observations, One Mississippi is an incredible exploration of grief, trauma and chosen family.
Russian Doll
Netflix's Russian Doll stars Natasha Lyonne as Nadia, a woman who gets caught in a Groundhog Day-esque time loop on her birthday. And that time loop resets every time she dies — which is often and quickly. In many ways, this darkly funny series mimics a video game structurally.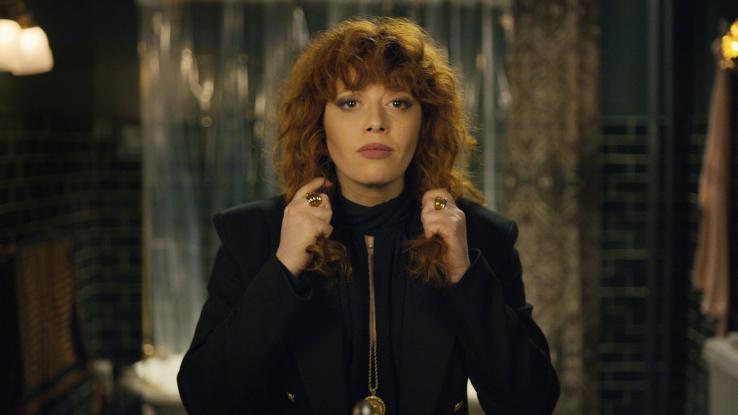 Nadia keeps "coming back to life," and as she learns more about the rules of this strange reality, she starts to piece together solutions — and reasons — for her predicament. It allows her to fall down the rabbit hole that is her past trauma, but in a way that makes the viewer feel just as implicated. Fresh and inventive, Russian Doll proves that a new way of framing familiar themes can do wonders.
30 Rock
Based loosely on Tina Fey's time on Saturday Night Live, the show stars Fey as Liz Lemon, head writer on a live sketch-comedy show, which is constantly complicated — and made more ridiculous — by stars Tracy Jordan (Tracy Morgan) and Jenna Maroney (Jane Krakowski).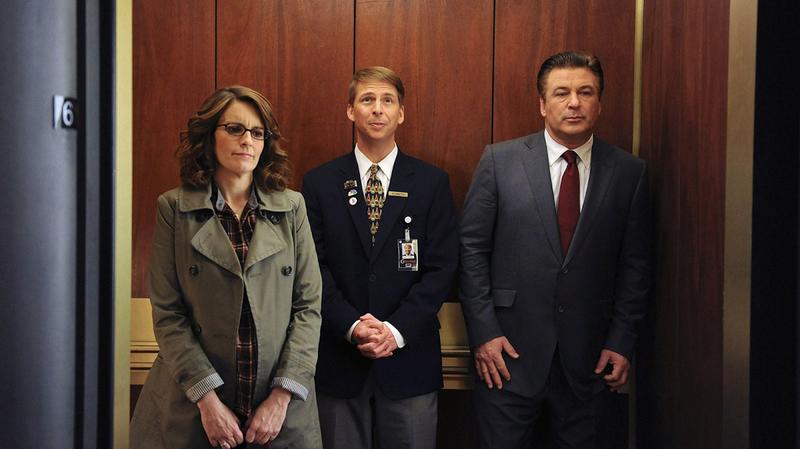 Liz also forms an unlikely sort-of friendship with conservative network exec Jack Donaghy (Alec Baldwin) and must constantly wrangle a bright-eyed-and-bushy-tailed page (a.k.a. intern) Kenneth (Jack McBrayer). Over the course of the series, 30 Rock was nominated for 103 Primetime Emmy Awards, winning 16 of them. If you never got around to it, but love shows like Parks and Rec and Brooklyn Nine-Nine, take the plunge now.
Broad City
Created by real-life best friend duo Abbi Jacobson and Ilana Glazer, Broad City was initially a web series, created in response to frustrating feedback Jacobson received on a project. Eventually Comedy Central turned it into a series, which was executive produced by Amy Poehler.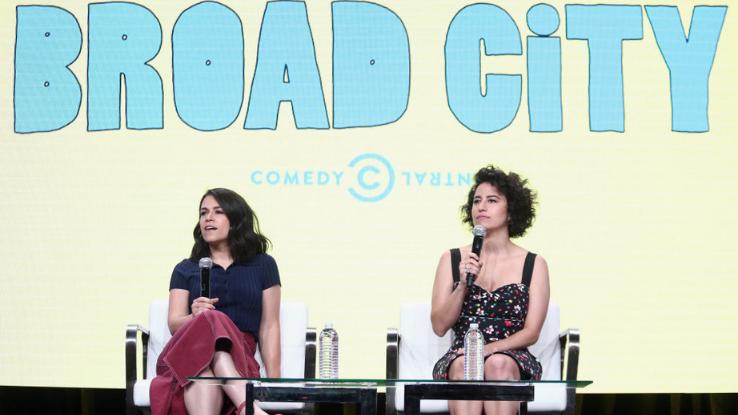 Centering on Jacobson and Glazer's on-screen alter egos, Abbi Abrams and Ilana Wexler, Broad City was refreshing from the get-go — self-possessed with a Seinfeld-like interest in the minutia, but raunchy, offbeat, queer and hyperbolic. Most refreshing of all? The series' central "love story" is about the deep bond between these unfaltering pals.