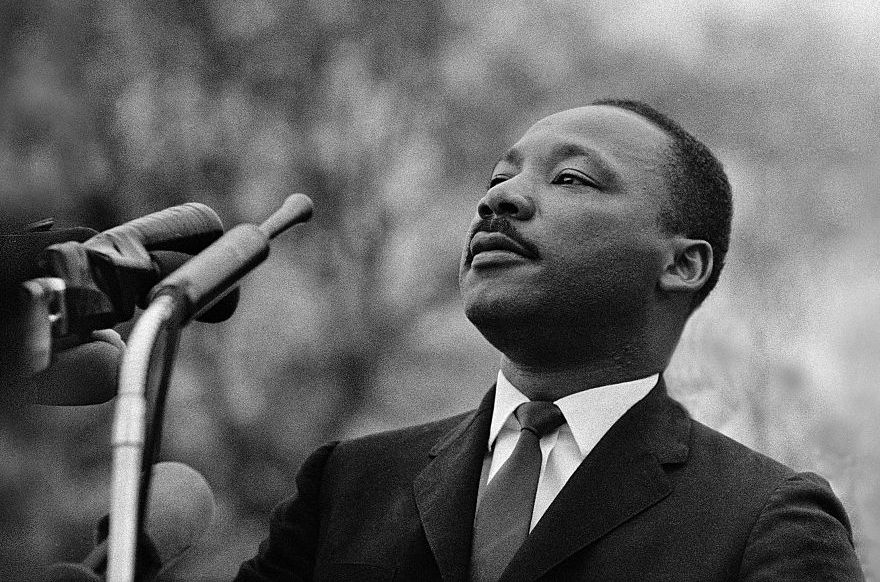 Fifty-nine years ago this August 28th, on the steps of the Lincoln Memorial Martin Luther King Jr. gave his famous "I Have A Dream" speech– a speech that cemented his status as one of the United States' most profound civil rights icons. To celebrate his life and the impacts of his legacy that are still as vital as ever, we've put together a list of insightful films about MLK that'll take you on a journey through the life of Dr. King as a husband, a spiritual leader and one of the greatest activists in history. From revealing documentaries to dramatic recreations based on true events, these films all honor the work of a hero whose message is still as relevant and resonant today as it was nearly 60 years ago.
Selma (2014)
Selma garnered an array of awards and nominations in 2015 for its portrayal of Dr. King. and his followers' famous march from Selma to Montgomery, Alabama. Inspired by historic events, the film takes place in the mid-1960s when the Civil Rights Act had technically desegregated the South but the law often only existed on paper.
Discrimination was still commonplace, making it difficult for many African Americans to register to vote in the South. In 1965, a group of civil rights activists led by King turned the Alabama town into a headquarters for change as they launched a suffrage campaign that would capture the attention of the entire nation. Directed by Ava DuVernay, this film chronicles the march itself and illuminates Dr. King's central role in defining it.
Selma is available to stream on Amazon Prime Video.
Betty and Coretta (2013)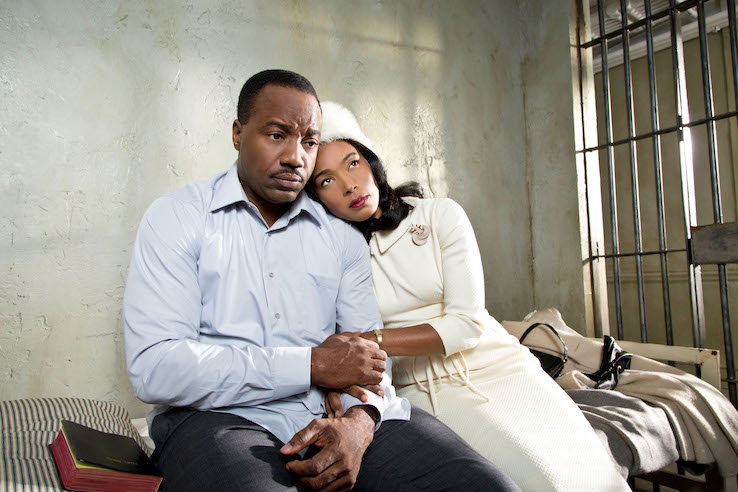 Betty and Coretta delves into the often overlooked lives of Coretta Scott King and Dr. Betty Shabazz, the widows of MLK and Malcolm X. After their husbands were both assassinated, the two women formed a friendship as they strived to move through grief and carry on the message of racial equality.
Starring Angela Bassett as Coretta Scott King and Mary J. Blige as Dr. Betty Shabazz, the movie shines a light on two dignified women who took a stand for what they believed in and vowed to continue their husbands' activism while raising children as single mothers.
Betty and Coretta is available to stream on Amazon Prime Video.
King in the Wilderness (2018)
King in the Wilderness is a candid documentary directed by Peter Kunhardt, who didn't skirt around the rough edges of MLK as a person and a leader. The film originally premiered at Sundance in 2018 and went on to win an Emmy for Outstanding Historical Documentary.
King in the Wilderness provides an inside look at the last two years of King's life, exploring the struggles that resulted from his often misinterpreted commitment to nonviolence. By examining his relationships with everyone from the president of the United States to Black Power Movement leaders, the documentary presents an intimate portrait of King that only makes him more fascinating.
King in the Wilderness is available to stream on HBO Max.
Our Friend, Martin (1999)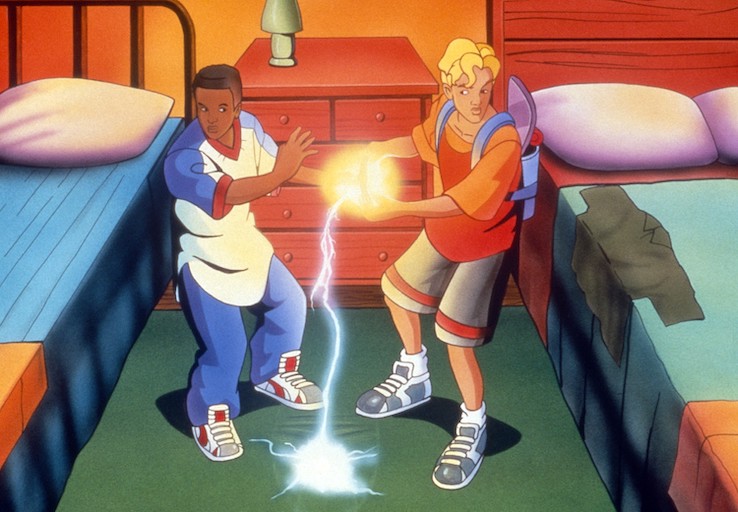 If you're looking for a great movie for kids, Our Friend, Martin is an ideal choice. This animated movie follows the story of a Black teenager named Miles, who is initially not so thrilled about a class field trip geared towards learning about MLK.
But when Miles and his best friend Randy get sent back in time, they find themselves experiencing several key events of Dr. Martin Luther King, Jr.'s life firsthand. The film incorporates an important message and is voiced by an all-star cast, including Samuel L. Jackson, Whoopi Goldberg and James Earl Jones.
Our Friend, Martin is available to stream through Roku devices.
Boycott (2001)
Boycott is based on the book Daybreak of Freedom by Stewart Burns and focuses on the historic Montgomery, Alabama, bus boycott of 1955 and 1956. King was just 26 years old at the time, and the film tells the story not just of his life as a civil rights activist but also about his experiences as a young husband and father during this time period. It also delves deeply into MLK's relationship with his father and his interactions with Rosa Parks, another activist who played one of the most pivotal roles in the protests against Montgomery's racist public transit policies.
Boycott is available to stream on Hulu and HBO Max.
Legacy of Love (2020)
Legacy of Love is a documentary by director Roberto Mighty that centers on MLK and his wife Coretta Scott King as they first met and fell in love. A fascinating look at the formative years of one of the world's greatest civil rights couples, the film highlights their journey as young people pursuing higher education and the ways these early days began to shape their activism.
Complete with exclusive interviews, the documentary sheds light on a time in the couple's life that's often overlooked. Although the film is short — just 26 minutes long — you'll come away with a deeper understanding of the ways the couple's relationship helped prepare each of them for their shared journey that would change the world.
Legacy of Love is available to watch via Boston's PBS member television station, WGBH World.
MLK/FBI (2021)
It may come as no surprise that MLK did not escape the notice of J. Edgar Hoover or the FBI back in the 1960s. Few people, however, are likely to have guessed how intense and invasive the intelligence organization's obsession with King became. In MLK/FBI, Oscar-nominated filmmaker Sam Pollard presents these horrible truths hidden in a series of newly declassified files.
From illegal wiretapping to blackmail, the extent of the FBI's campaign to discredit and destroy Dr. King's progress and legacy is revealed in this illuminating documentary. The film manages to raise some truly uncomfortable questions, many of which history has yet to fully answer.
MLK/FBI is available to stream on Hulu.
I Am MLK Jr. (2018)
I AM MLK Jr. is a feature-length documentary directed by Michael Hamilton and John Barbisan. Not only does the film honor King as a civil rights icon, but it also examines his life from a modern-day perspective. By highlighting how the same issues that King fought for and against are still present today, the documentary makes it clear that MLK's work is still urgently relevant decades after his death.
The film also utilizes interviews conducted in the same churches where King preached during his lifetime. Everyone from congresspeople to civil rights activists of today weighs in to help viewers gain a deeper understanding of MLK's goals and their true importance.
I Am MLK Jr. is available to rent on Amazon Prime Video.
I Am Not Your Negro (2016)
This powerful documentary and visual essay is based on a memoir started by acclaimed Black author James Baldwin, who set out to chronicle the lives and assassinations of his three friends, Martin Luther King Jr., Malcolm X and Medgar Evers. Though Baldwin had completed only 30 pages of the manuscript at the time of his death in 1987, filmmaker Raoul Peck picked up where he left off. I Am Not Your Negro "will make you rethink race," New York Times film critic A.O. Scott explains, and it'll also give you a unique perspective on King's legacy — one informed by someone personally familiar with his influence.
I Am Not Your Negro is available to stream on YouTube and Amazon Prime Video.