Thanks to Twitter and meme culture at large, we've all grown accustomed to recognizing a few somewhat-silly pop culture-related days. April 25th, for example, is The Perfect Date, as any Miss Congeniality fan who's worth their crown knows. Today, though, we're raising our definitely non-alcoholic Pink Drinks — remember: happy hour is 4 to 6pm — to Mean Girls Day, which commemorates that time Aaron Samuels (Jonathan Bennett) asked Cady Heron (Lindsay Lohan), "What day is it?" during math class.
If you're a Mean Girls (2004) buff, you can probably hear this image:
The annual shoutouts to this hallowed day are evidence that the teen comedy remains a cult classic even nearly two decades after its initial release. So, what better way to celebrate Tina Fey's sleeper hit about cliques, high school bullying and "Girl World" than with a deep dive into some behind-the-scenes facts about Mean Girls.
So, grab your toaster strudel, put on your best pink outfit (yes, even though it's a Monday) and get in, loser — we're going down memory lane.
20 Surprising Behind-the-Scenes Facts About Mean Girls
Rachel McAdams Replaced Lindsay Lohan as Regina George
Interestingly, Mean Girls director Mark Waters reserved the character Regina for Lindsay Lohan after previously working with her on Freaky Friday (2003). The role called for someone who could capture Regina's manipulative mean streak — and that facade of kindness that she so often employs.
As talented as Lohan is, things changed when Rachel McAdams auditioned for the role. Funnily enough, McAdams initially wanted to play Cady, the role that Lohan eventually landed. But, in Waters' own words, McAdams was "more frightening" and "played [Regina George] in a much more ethereal but still kind of scary way."
Lindsay Lohan Didn't Like Her Original Role
Not only did McAdams capture that indescribable something that really brings Regina George to life, but Lohan also wasn't too thrilled about being cast to play the Plastics' leader, anyway. In Freaky Friday and Confessions of a Teenage Drama Queen (2004) Lohan plays characters who have a bit of an edge to them.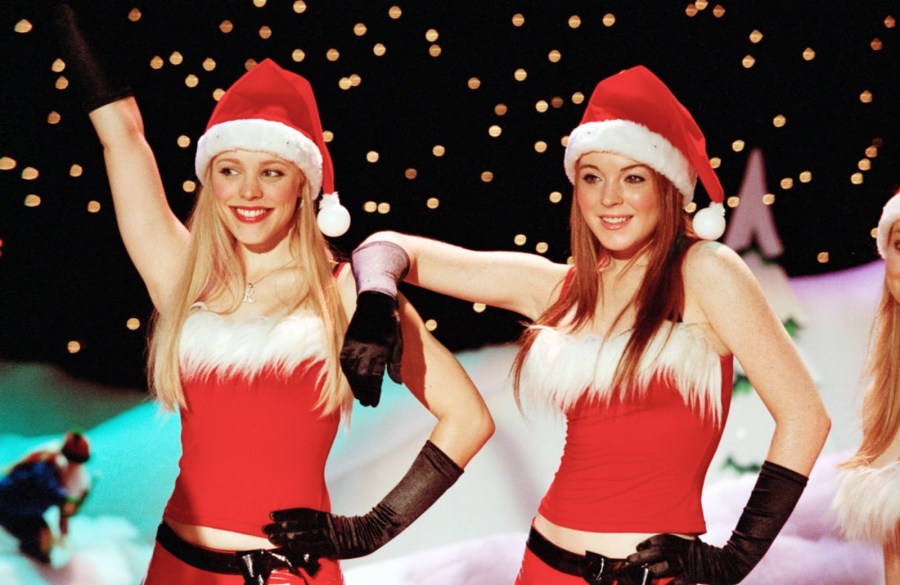 While not necessarily "mean girls", Lohan's characters in both of those films are stubborn and, often, unkind. With that in mind, both Lohan and her team were concerned about her playing an outrightly villainous character. After all, a turn as Regina George could've either damaged her public image or pigeonholed her into certain roles. In the end, everyone was cast as the character they were destined to play in this bona fide classic.
Means Girls Is Based on a Book — But Not a Work of Fiction
The source material for Tina Fey's script wasn't a young adult (YA) novel. Surprisingly, Fey adapted Rosalind Wiseman's Queen Bees and Wannabes, a non-fiction self-help book for parents, for the screen. Wiseman's guide for parents was meant to help them as their daughters navigated the damaging effects of social cliques, boyfriends, high school bullying and the other harsh realities of adolescence.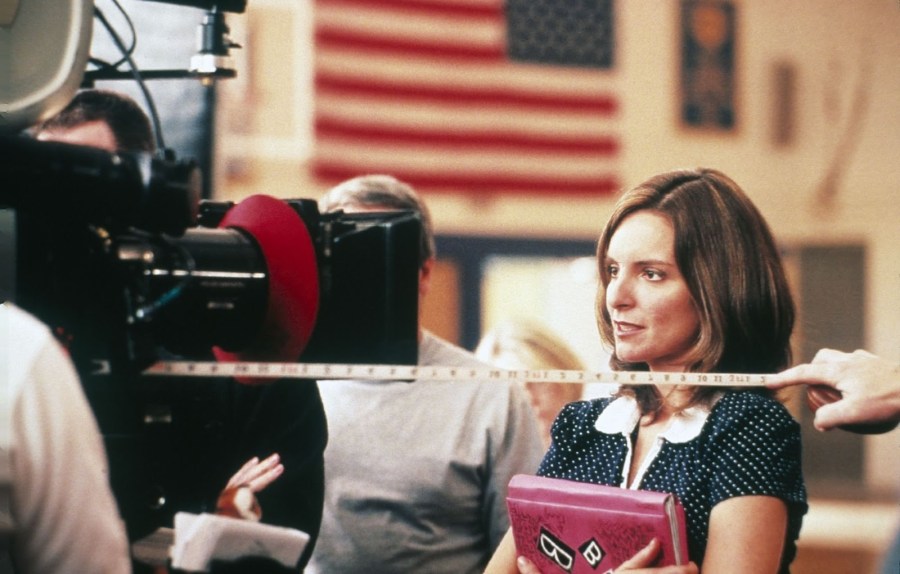 Turning these very real experiences and issues into an approachable, laugh-out-loud teen comedy is pretty genius. You have to give it to Fey — the script is pretty perfect and all of those original characters are now iconic.
Rachel McAdams Was Older Than Her Castmates
Despite depicting the ultimate high school villain, Rachel Adams was 26 years old while filming Mean Girls. Of course, casting actors in their mid- to late-20s as teenagers isn't anything new when it comes to Hollywood movies or shows on The CW.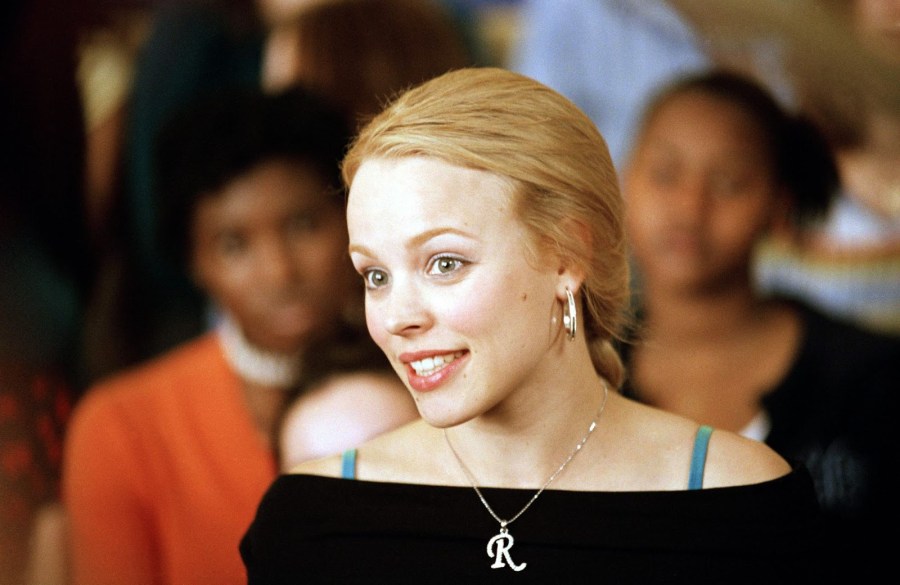 Still, it's pretty impressive that McAdams pulled it off, especially when most of her castmates were younger; Lohan, for example, was 18 while shooting the film. Not to mention, despite playing Regina George's mother in Mean Girls, Amy Poehler is less than 10 years older than McAdams.
One Actor Had His First-Ever Kiss Onscreen
Remember that scene where Cady arrives in math class and mistakes Kristen Hadley (Molly Shanahan) as her teacher? As you might remember, Cady awkwardly goes to sit down next to Kristen after a less-than-pleasant conversation, but Janis Ian (Lizzy Caplan) warns her not to, because it's where Kristen Hadley's boyfriend sits.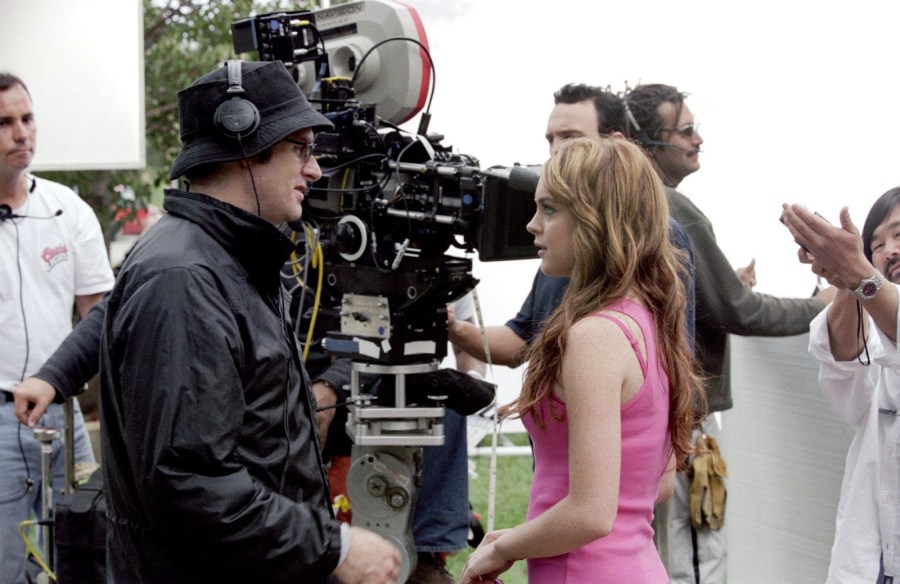 Well, that background actor who plays Kristen's boyfriend? That uncomfortable onscreen makeout session was his first kiss — ever. Is it better to have that first time captured on film? Who knows. But, given that there were probably several takes, it certainly takes the pressure off.
Another Well-Known Actor Almost Played Aaron Samuels
It's pretty much impossible to imagine anyone else playing Aaron Samuels. The much-admired Jonathan Bennett, who plays Cady's crush and Regina's ex, brings the perfect amount of nice-guy energy to the role.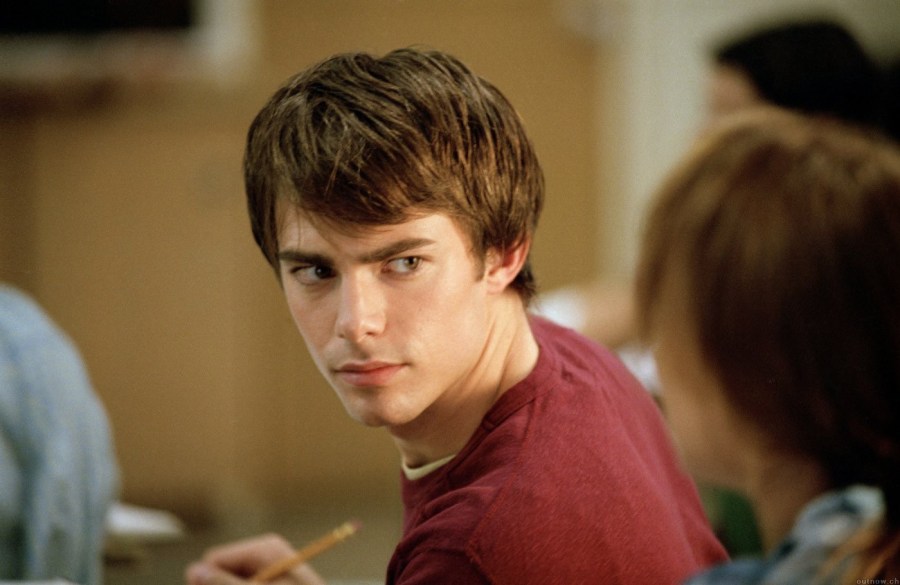 However, Bennett wasn't the filmmakers' original choice; bizarrely, James Franco was almost handed the role.
Mean Girls Was Set in Illinois — But That's Not Where It Was Filmed
Mean Girls is an American comedy film set in Evanston, Illinois, but, as is often the case with Hollywood films, the movie wasn't shot in Evanston. In fact, it wasn't even shot in the United States for the most part.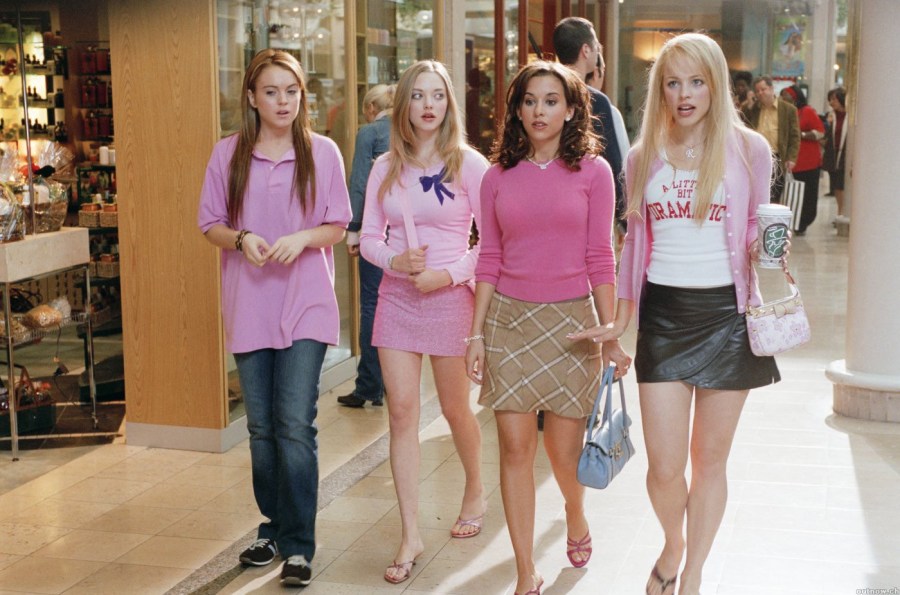 The film's North Shore High School is made up of shots from two different colleges — Etobicoke Collegiate Institute and Malvern Collegiate Institute. Both of these colleges are located in Toronto, in Canada's Ontario province. Even the mall scenes were shot elsewhere in Ontario, at the Sherway Gardens Mall.
The Original Version of the Film Would've Been Rated R
The PG-13-rated movie that's become a classic is actually a product of lots of cutting and editing. Mostly, filmmakers had to nix some of the more dirty language to make it more family friendly. Mean Girls, after all, had a pretty raw, real script.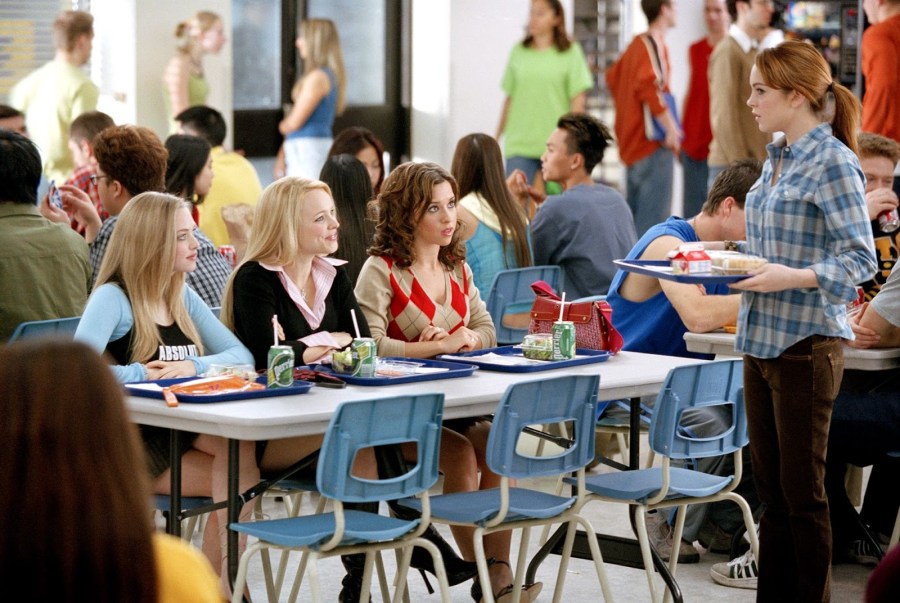 Instead of that joke about the student, Amber D'Alessio (Julia Chantrey), who "made out with a hot dog", they originally "masturbated with a hot dog". And then there's that scene where Cady walks in on Gretchen Wieners (Lacey Chabert) making out with Jason (Daniel DeSanto); originally, she was supposed to walk in on the couple having sex. All of that said, Mean Girls was nearly an R-rated movie, which begs the question: would it have been the success that it is today had it been raunchier?
Tina Fey Was a Mean Girl in High School, She Admits
Mean Girls was Fey's first-ever screenplay. Of course, she spent years writing on Saturday Night Live (SNL), honing her comedic chops; later, she'd go on to create 30 Rock, one of the most-lauded comedy series of all time. So, yes, Fey is talented — but she also drew from some real-life inspiration while penning Mean Girls.
In fact, Fey admitted to being the mean girl back in high school. "I was. I admit it openly," she said in a 2015 interview. "That was a disease that had to be conquered." But Fey also understood where those mean girl impulses stemmed from: her own insecurities. For her — and for so many Reginas — it's an unhealthy way of coping with the confusing, overwhelming emotions that come with being a teenager.
The Soundtrack Is Iconic All on Its Own
Mean Girls: Music from the Motion Picture, which was released by Rykodisc and Bulletproof Records, features 14 songs from various artists. While the soundtrack does include hits like "Dancing With Myself" by The Donnas and "Milkshake" by Kelis, some of the movie's most iconic needle drops aren't on the track list.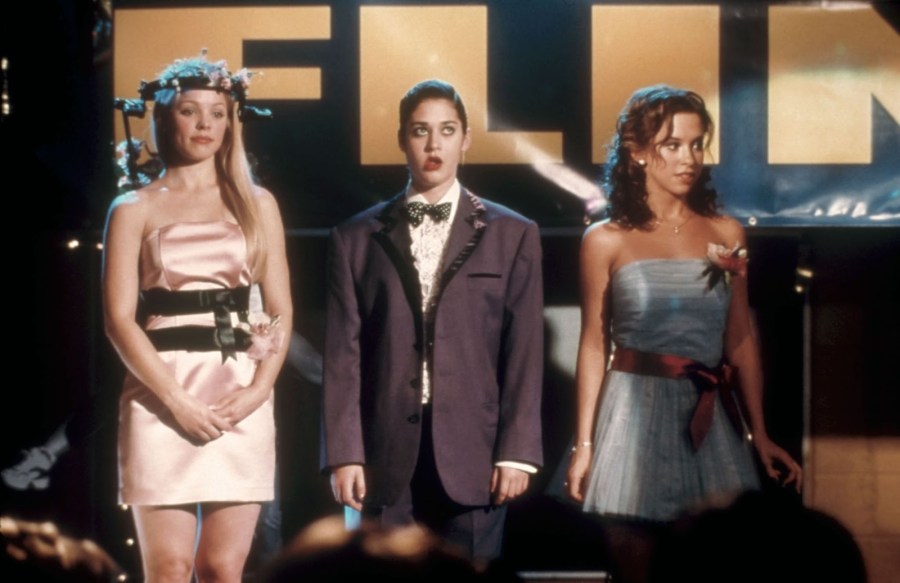 Songs like Christina Aguilera's "Beautiful", Joe Budden's "Fire" and Beyoncé's "Naughty Girl" aren't present and accounted for — but that's not even the most shocking part. This version of the soundtrack fails to include "Pass That Dutch" by Missy Elliott, which, at this point, feels pretty synonymous with Mean Girls.
Tina Fey Actually Knows a Glenn Coco
A vast majority of Tina Fey's characters are named after real-life friends, relatives and acquaintances. "I tried to use real names in writing because it's just easier," Fey admitted in an interview. "My older brother's good friend is Glenn Coco. He's a film editor in Los Angeles, and I imagine it's a pain in the butt for him."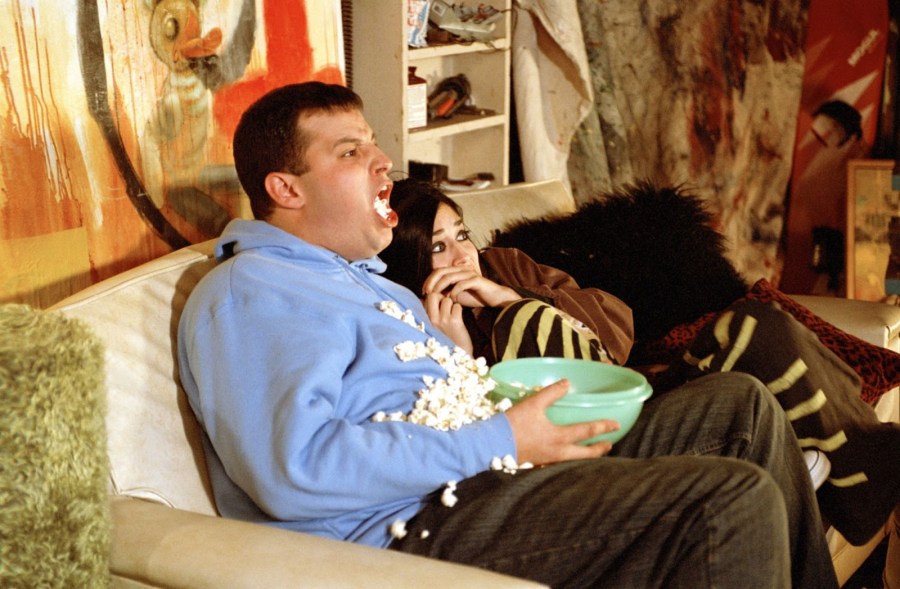 But that's not where the drawing from real-life ends. Cady Heron is the name of Fey's college roommate; Damian was her high school friend; and Janice Ian… Well, Fey may not have personally known Janice Ian, but she is a well-known singer.
Mean Girls and Saturday Night Live Share Many Familiar Faces
When the film dropped, its connections with NBC's Saturday Night Live (SNL) couldn't be denied. Fey had been writing on SNL for some time when she penned Mean Girls. The sketch comedy show also gave her the opportunity to appear on screen and test out her acting chops.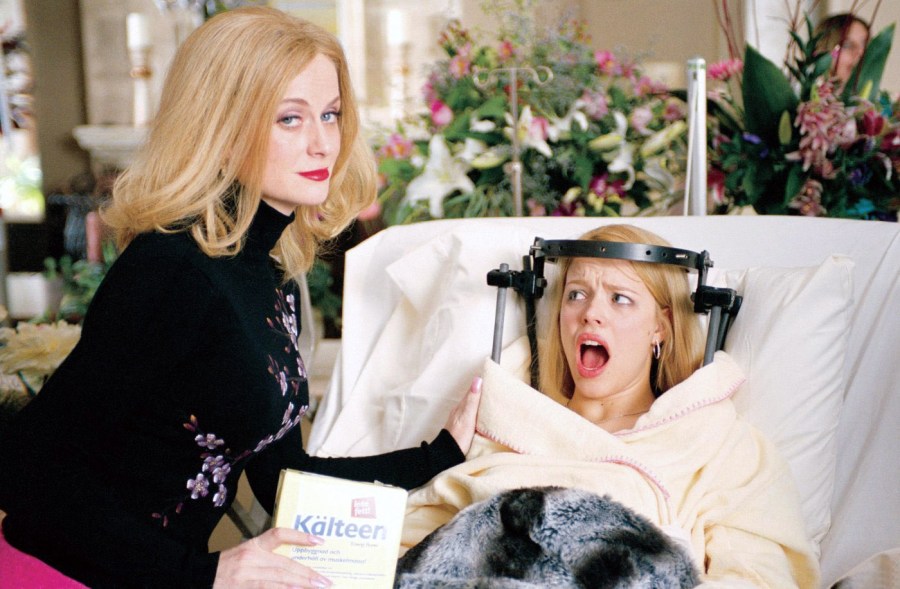 In the end, Fey wrote the part of math teacher (and waitress) Ms. Sharon Norberry for herself, but she also brought some of her SNL castmates along for the ride, too. Of course, Amy Poehler, Fey's longtime SNL "Weekend Update" companion, plays Regina George's mom; the formidable Ana Gasteyer plays Cady's mom; and the comedic great Tim Meadows plays North Shore High's Principal Duvall.
Jonathan Bennett's Resemblance to an SNL Alum Landed Him the Role
We've already established that Bennett wasn't the casting team's first choice for Aaron Samuels. Why he replaced James Franco isn't clear. But we do know why he, specifically, was chosen as the replacement.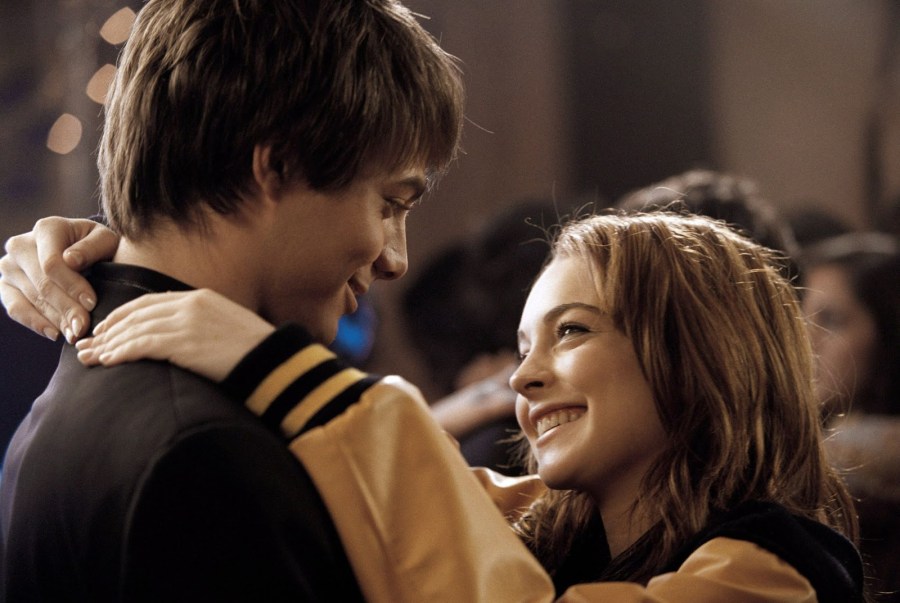 Allegedly, Fey picked Bennett for the role because he resembles Jimmy Fallon, her former castmate on SNL. That's not totally verified, but we can definitely see the resemblance.
Ariana Grande Is a Huge Mean Girls Fan
Before debuting the video for her hit song "Thank U, Next", Ariana Grande started dropping teasers all over her socials. Notably, these music video teasers depicted scenes, lines and characters from Mean Girls. With the help of her friends, Ariana Grande recreated a scene featuring the three "Plastics" — Regina George (McAdams), Karen Smith (Amanda Seyfried) and Gretchen Wieners (Chabert).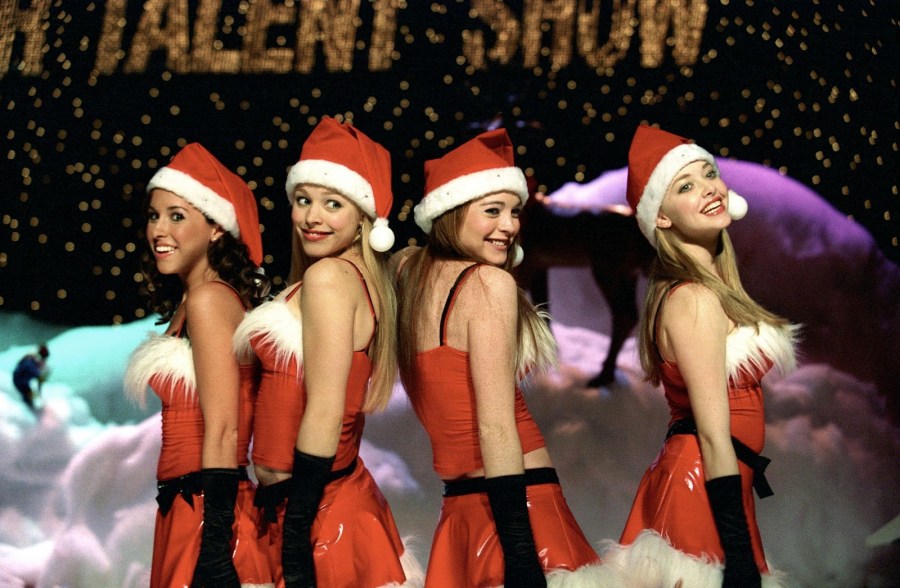 After drumming up some excitement — both among her fans and Mean Girls lovers alike — Grande dropped an epic music video that pays homage to the classic teen comedy. It starts with a familiar opening montage, features some fun cameos and recreates certain iconic scenes. Let's just say that it's cool to see the movie having an impact on pop culture nearly 20 years later.
But Ariana Grande Isn't the Only Celebrity Mean Girls Fan
You simply can't ignore the popularity of Mean Girls. Its many iconic lines have seeped into our collective lexicon. Every year, on October 3rd, it trends across social media platforms. Not to mention, there's a Mean Girls GIF or meme for almost any situation. And, when it comes to loving cult classic films, celebrities are just like us.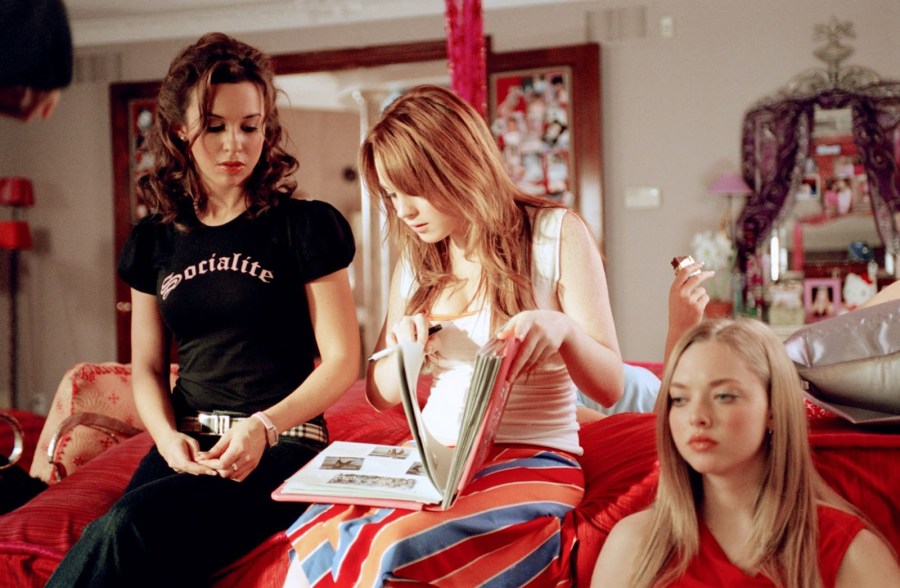 Before Ariana Grande parodied Mean Girls, Mariah Carey did so in her 2009 music video for "Obsessed". Not to mention, social media accounts, ranging from Carey's to Barack Obama's, have been known to drop a Mean Girls reaction GIF. If you ask us, that's so fetch.
The Plastics Never Refer to Themselves as "The Plastics"
The Plastics — North Shore High's popular trio who are notoriously fake (and, you know, mean) — never actually dub themselves that. Instead, we hear Cady and her friends Janis (Caplan) and Damien (Daniel Franzese) calling Regina, Gretchen and Karen by the moniker.
So, yeah, they may be perpetuating a lot of harm, but The Plastics have been given an unwanted nickname by their peers, too. And, while we're on the topic, here's another fun fact: the skirts The Plastics wear during their performance at the Christmas talent show are made of plastic. You go, costume designer!
Tim Meadows Needed Some Rewrites
As you may recall, there's a running joke about North Shore's principal Mr. Duvall (Meadows), who pretty consistently has a bandage on his hand. In the film, it's explained away as carpal tunnel-related problems — and that might be true for the character but, in real life, there's a different explanation.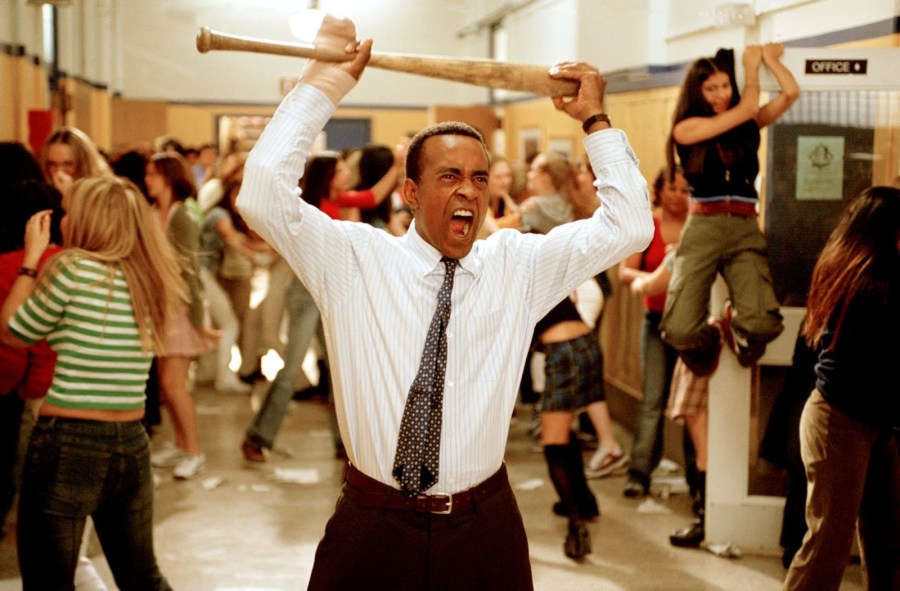 Before filming, Meadows actually broke his hand. Since filmmakers couldn't risk losing out Fey's SNL castmate, they had to improvise a bit. In the end, Fey made some last-minute rewrites to accommodate Meadows' injury (and cast).
Lizzy Caplan Almost Lost Out on Playing Janis Ian for an Absurd Reason
It's pretty much impossible to imagine anyone else playing Janis Ian. Lizzy Caplan absolutely nails the apathetic, vengeful Janis, all while making her very likable. But Caplan almost lost out on the role for a pretty absurd reason.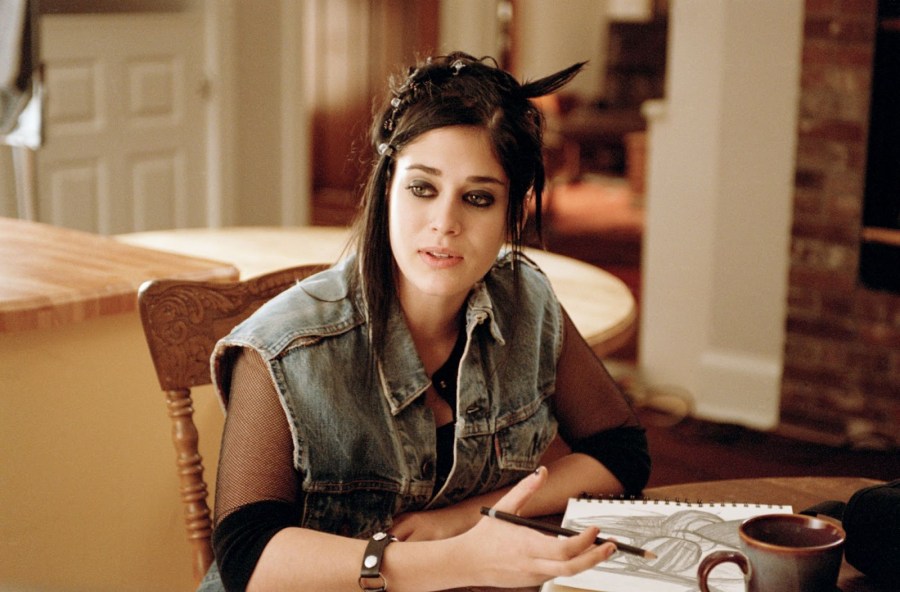 Filmmakers considered her "too pretty" to play Janis. We have a lot of thoughts about that. But, in the end, we're glad Caplan impressed everyone with her acting chops. And, on the topic of this iconic character, we've got a few fun facts: although her namesake is a real-life singer, costume designers based her looks on those of early aughts Kelly Osbourne.
Mean Girls Inspired a Video Game — and a Broadway Musical
The movie's influence didn't stop with memes, GIFs and commemorative occasions. In 2009, a PC game featuring original characters was released, though it used Mean Girls as a hook. A year later, a more explicit Mean Girls game, to be developed by Crush Digital Media, was announced. Although that iteration was canceled, an iOS game based on the film did come out in 2015 — for those who want to relive the cliques and Burn Book digs of the movie.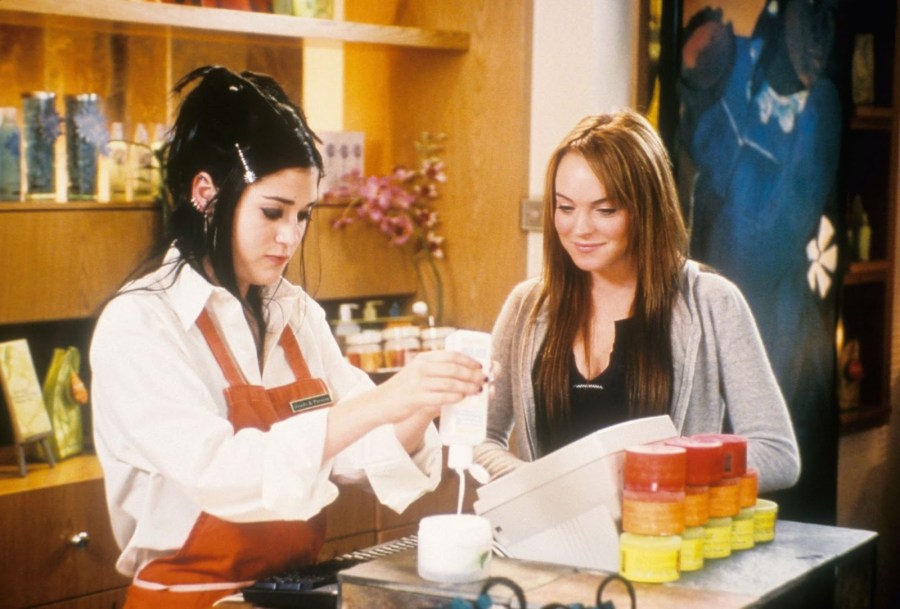 But Mean Girls also took on another art form: musical theater. The 2018 Broadway show's book was penned by Fey, while Casey Nicholaw (Book of Mormon) directed and Jeff Richmond (30 Rock) and Nell Benjamin (Legally Blonde) composed the music and wrote the lyrics, respectively. Although it received mixed reviews, the musical ran for two years — only shuttering in March 2020 due to the COVID-19 pandemic — and earned an impressive 12 Tony nominations.
So, Is a Mean Girls Sequel in the Works?
Ever since the movie dropped, we've all been wondering this same thing: will there be more? "At the time we did want to start the conversation about the sequel, and for whatever reason I was like, 'No!!! We shouldn't do that!'," Fey admitted. "Now I look back and I'm like, 'Why?' But now, no — it's too late now."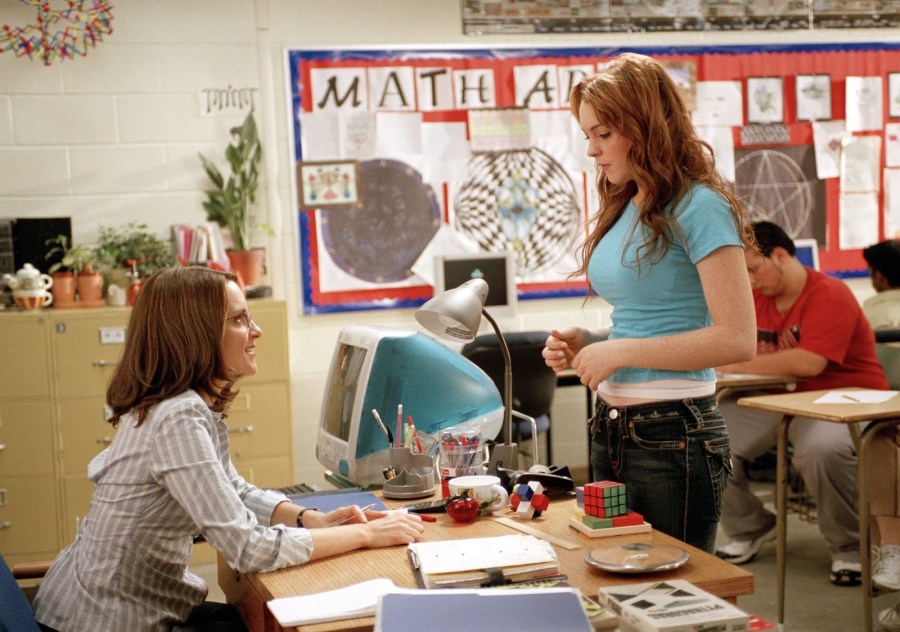 For a long time, Lohan was spearheading an effort to get the gang back together for a sequel. "I think I was hanging on to [Mean Girls] for a really long time," Lohan told David Spade in an interview. "I wanted to come back with a Mean Girls 2. To work with Tina [Fey], and the whole crew again, and Mark Waters. That was really what I wanted. I was excited to do that."
Even lead actors like McAdams, Seyfried and Chabert have all expressed their willingness to return to their characters, even 20 years later.
"I was extremely excited when I heard Rachel [McAdams] say she'd love to play Regina George again because I've talked to over half the cast, including Lindsay [Lohan], and we all feel the same way," Bennett (Aaron Samuels) said after hearing some of his former co-stars talk about their own interest in a follow-up film. "We'd love to bring these beloved characters back to life at some point, whether it be a sequel or a TV series. I think the world would love to see these characters again."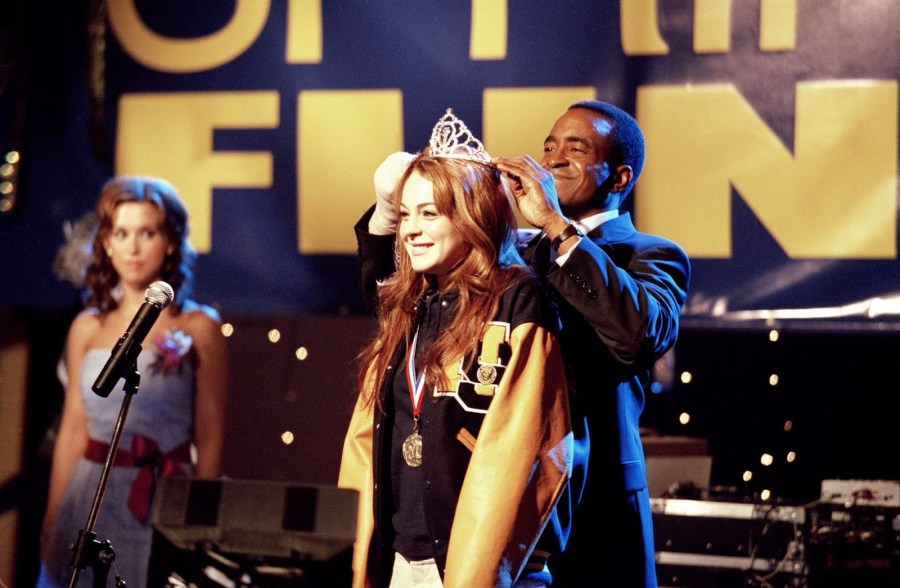 A made-for-television sequel, Mean Girls 2, premiered on ABC Family, though it featured an entirely new cast (well, besides Meadows) and was made by filmmakers who hadn't worked on the original film. For a while, there was talk of a spin-off series, Mean Moms, but there hasn't been much movement on that front in years, either.
On October 3, 2020, the cast did reunite virtually over a livestream hosted by Katie Couric, encouraging people to get out and vote that November. And, even though we don't have anything new to tune into, today gives us all another reason to rewatch the movie. And if you need to cancel your plans to do so, just pull a Karen.