For over 400 years, since its birth in Italy during the Renaissance, opera has left us entertained, inspired, sometimes grief-stricken, and always coming back for more. For some, especially folks who don't live in major metropolitan areas, a night at the opera house can be an infrequent or even once-in-a-lifetime event. Luckily, there are now plenty of ways to stream live or recorded operas featuring performers from some of the world's most prestigious opera houses. Best of all, you won't have to leave the comfort of your own home — or find your opera glasses.
Free Streams from the Metropolitan Opera
When the pandemic hit, entertainers saw their stages go dark, but insisted on finding ways to keep their art alive. The esteemed Metropolitan Opera House refused to leave its stage — or fans — in the dark, and the folks in charge decided to offer up a streaming option. Now live stage performances are back, but streaming Opera is still available, and we think this is a major win, especially for opera fans around the globe who can't easily access a live venue. Now you can enjoy regular encore presentations from the institution's Live in HD series.
The collection of performances features some of the art form's most accomplished singers giving some of opera's best performances from the past 14 years. To watch, simply visit the Met's website or download the Met Opera on Demand app, which is available on Apple TV, Amazon Fire TV Stick, Roku, and Samsung Smart TV. Each performance becomes available between 7:25 and 7:55pm EDT and remains on the Met's site for the following day. And if you can't get enough, we recommend exploring the free, subtitled videos that are available on the Met Opera's YouTube page.
OperaboxTV
Season opera passes used to be a luxury only afforded to those who could make it to the opera house every few weeks or month for the next offering. Thankfully, OperaBox brings the thrills of opera right to your favorite streaming device. Launched by the Boston Lyric Opera, OperaBox is available in web and app formats. Full of unique content, OperaBoxTV even includes performances designed specifically for the streaming experience.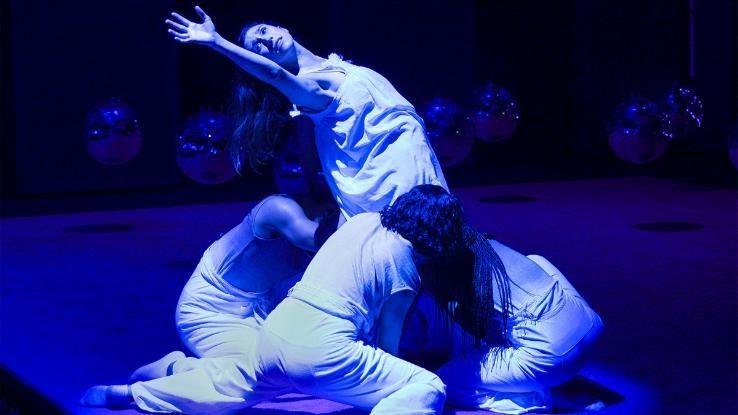 Rather than sticking strictly to stage performances, some of the operas you'll find here have been recorded to resemble films, making for an optimal streaming experience. For example, OperaBox's version of Fall of the House of Usher features the music you know and love, but with multimedia visuals, including stop-motion animation, hand-drawn art, and archival footage.
The innovative new app also offers short, aria-filled music films, live performances, and music-centric discussions. You can even watch multimedia series that highlight past works from the Boston Lyric Opera's archives. So, how much will it run you? Subscribers can get a full year of access for just $99 — and that price point includes the service's premium paid content. If you want to check out OperaBox's free offerings first, just head over to the "Browse" section of the website to access free content and rentals.
Explore Opera From Los Angeles to Chicago
Los Angeles' LA Opera is also offering loads of virtual content for opera lovers through their From the Vault program. You'll find a variety of different streaming options, including virtual archive performances that are available for free — though donations are encouraged. LA Opera's site also has an entire Learn at Home educational system, which allows you to select a subject that interests you and tune in to free podcasts, pre-performance talks, and more.
Feeling inspired yet? Finding yourself making an extra trip to the grocery store just so you can belt out your favorite aria from the privacy of your car? The Chicago Opera Theater has an Opera at Home series on its YouTube channel filled with tutorials on vocal warm ups and proper singing posture, all designed to send you on your way to opera stardom, or at least to help you impress the other drivers you encounter at your next stoplight.
Check Out Opera Abroad
Do you want to know what the world of opera looks like across the globe? Now is a perfect time. That's right: opera houses all over the world have gone online. Now, more than ever, powerful and enduring art is just a click away! Germany's Zürich Opera house has an impressive digital archive, and each show is available to either rent for a 48 hour period, or to buy so that you can stream it whenever, forever.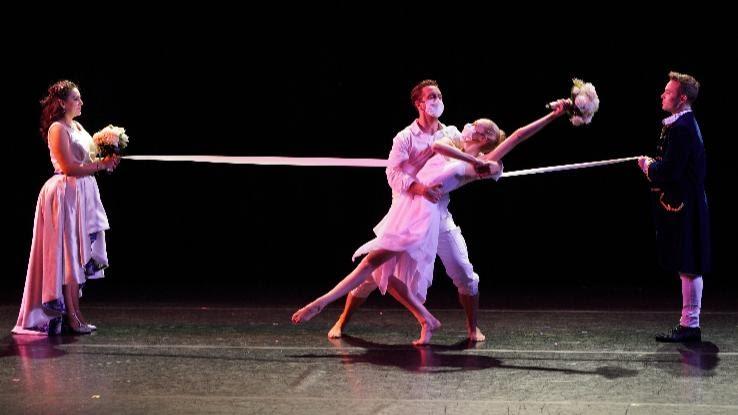 And be sure to check out Opera Vision— a European website supported by the European Union's Creative Europe program. The site brings together 29 partners from 17 different counties and allows opera lovers to stream programs from all around the world. Here you'll find opera, but also operetta, musical theatre, dance, ballet and concerts. And it's all free!