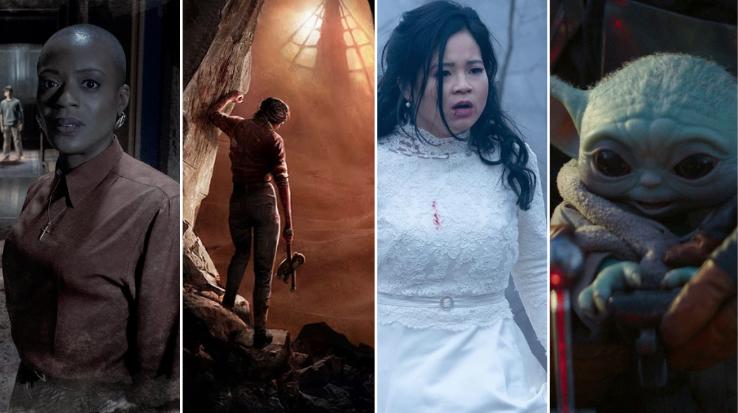 Remember when fall used to signify the kickoff of TV's best of the best? Well, although things look a bit different in this brave, new (COVID-19) world, there's still plenty of great content to enjoy this October — not to mention plenty of thrills and chills for those of us who can't wait for Halloween to arrive. And if you need a break from TV and movie marathons, October has also got quite a few soon-to-be bestselling books and video games in store, many of which will leave you haunted, as is seasonally appropriate.
Netflix | Original Series Once Again Steal the Show — and Provide Some Scares
Despite the ongoing pandemic-caused shutdowns, Netflix is still going strong. In fact, its onslaught of monthly releases hasn't slowed at all — and October is no exception. With so much on the new releases slate, it's hard to shoutout everything, but here are some of the most highly anticipated series and movies hitting the streaming service in a few weeks.
First up is The Haunting of Bly Manor (Oct 9), the second installment of the horror anthology series kicked off by the universally acclaimed The Haunting of Hill House. Loosely based on horror novella The Turn of the Screw, Bly Manor centers on a young governess hired by a man to look after his niece and nephew at the family country house after they fall into his care. (Haunting apparitions ensue.)
While Bly Manor is probably Netflix's most enticing upcoming Halloween-friendly release, there are plenty of other exciting options on the horizon. In terms of films, viewers can look forward to Social Distance (Oct 15), an eight-part anthology series filmed during the COVID-19 pandemic, and The 40-Year-Old Version (Oct 9), a Sundance festival comedy-drama winner that's written and directed by Radha Blank and tells the story of a woman who aims to reinvent herself as a rapper for her 40th birthday. If you're looking to dig into a new series, tune into Deaf U (Oct 9), a coming-of-age docuseries; the new season of the always-comforting The Great British Baking Show (Season 11/Collection 8; new episodes every Friday); the very marathonable Unsolved Mysteries Volume 2 (Oct 19); Grand Army (Oct 16), a high school-set drama; and The Queen's Gambit (Oct 23), which stars Anya Taylor‑Joy as a Cold War-era chess prodigy.
Other Netflix Originals coming to a Smart TV near you include:
October 1: Carmen Sandiego (Season 3), All Because of You (2020), Good Morning Verônica / Bom Dia, Verônica (Season 1) & The Worst Witch (Season 4).
October 2: A Go! Go! Cory Carson Halloween (2020), Dick Johnson Is Dead (2020), Emily in Paris (Season 1), Oloture (2019), Song Exploder (Season 1) & You've Got This (2020).
October 6: Dolly Parton: Here I Am (2019) & StarBeam: Halloween Hero (2020).
October 7: Hubie Halloween (2020).
October 9: Super Monsters: Dia de los Monsters (2020).
October 12: Kipo and the Age of Wonderbeasts (Season 3).
October 15: A Babysitter's Guide to Monster Hunting (2020).
October 16: La Révolution (Season 1), Someone Has to Die (Limited Series), The Last Kids on Earth (Book 3) & The Trial of the Chicago 7 (2020).
October 21: Rebecca (2020).
October 22: Cadaver (2020).
October 23: Over the Moon (2020).
October 28: Nobody Sleeps in the Woods Tonight (2020).
October 30: His House (2020).
Expected (But TBA) October 2020 Releases: Mank (2020), The One (Season 1) and Tiny Pretty Things (Season 1).
Hulu | It's All Treats (and No Tricks) With the Kickoff of "Huluween"
Although Hulu doesn't have the sheer amount of original content that Netflix is pushing, the platform does have something all its own: Huluween. In addition to snatching up rights to horror content like The Purge series and Interview With the Vampire (1994), Hulu is also stocking up on some autumnal reality TV shows that you can sink your fangs into, such as Halloween Baking Championship (Complete Seasons 1–4) and Halloween Wars (Complete Seasons 3–8). Keep your eyes peeled for two exciting originals: Monsterland (Oct 2), an eight-episode horror anthology series based on the novel North American Lake Monsters by Nathan Ballingrud, which stars Kelly Marie Tran, Taylor Schilling, Kaitlyn Dever and others; and Bad Hair (Oct 23), a horror-comedy film from Dear White People creator Justin Simien, which stars Elle Lorraine, Kelly Rowland, Vanessa Williams, Lena Waithe and Laverne Cox.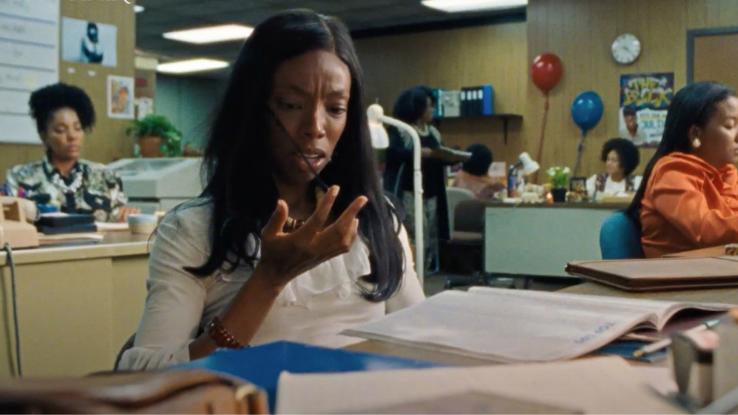 Looking for some non-horror content? Tune into Marvel's Helstrom, which centers on "the children of a powerful serial killer, who hunt the worst of humanity" (Oct 16); the second installment of the Jimmy Kimmel-hosted celebrity Who Wants to Be a Millionaire (Oct 18); new, dubbed episodes of Dragon Ball Super (Oct 5); the premiere of the Leslie Jones-hosted Supermarket Sweep reboot (Oct 19); and next-day premieres of quality fall TV, like Black-ish (Oct 22) and Superstore (Oct 23).
Disney+ | Everything From Classic Halloween Films to the Return of "Baby Yoda"
On the Disney+ front, the big news is swirling around the long-awaited sophomore season of The Mandalorian (Oct 30), the Star Wars action-adventure-meets-sci-fi-Western series that gave us the cute, always meme-able "Baby Yoda" (known officially as The Child). If there's a reason to sign up for Disney's streaming service — or start a free trial — Mando is it.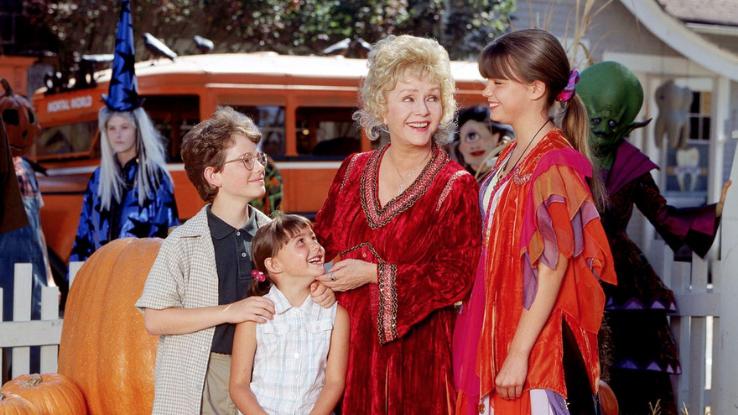 Besides the galaxy far, far away's hit show, viewers can tune into the 31st season of The Simpsons, the newly added X2: X-Men United (2003) and Disney Channel's hit animated series The Owl House, which is full of wit, charm and, best of all, witchcraft. Speaking of, be sure to gear up for Halloween by tuning into seasonal, nostalgia-drenched classics, including Halloweentown (1998), Halloweentown II: Kalabar's Revenge (2001), Twitches (2005), Twitches Too (2007), The Nightmare Before Christmas (1993), Frankenweenie (1984) and, of course, Hocus Pocus (1993).
HBO Max | Tons of Classic Scares and a "West Wing" Special
HBO Max is releasing a manageable amount of new programming this month, but, far and away, its most exciting new content comes in the form of an original special, A West Wing Special to Benefit When We All Vote. As of yet, the release date is TBA, but we can already hear that iconic opening credits music.
Other new releases include A World of Calm (Oct 1), a meditative program based on the success of the Calm app that features serene visuals and the voice talents of stars like Mahershala Ali, Idris Elba, Oscar Isaac, Nicole Kidman, Zoë Kravitz, Lucy Liu and Keanu Reeves; Siempre, Luis (Oct 6), a documentary about Luis Miranda, the father of Hamilton creator Lin-Manuel Miranda; Charm City Kings (Oct 8), a scripted drama film adapted from the documentary 12 O'Clock Boys (2013); and How to With John Wilson (Oct 23), a covertly filmed doc that centers on the creator's fellow New Yorkers.
Finally, we recommend scrolling through HBO Max's deep catalogue of films this month, which features a wide range of horror films, from jump-scare fests to psychological thrillers. Our picks include Alien (1979), Dr. Sleep (2019), Funny Games (2007), Night of the Living Dead (1968), Jaws (1975), Blade (1998), Eraserhead (1977), Cronos (1993), Ready or Not (2019), Orphan (2009), An American Werewolf in London (1981) and Interview With the Vampire (1994).
Apple TV+ & Amazon | Everything Else Worth Streaming This Month
If you still need more to watch, the other streaming platform making a few waves this month is Apple TV+, which is releasing Sofia Coppola's On the Rocks (Oct 23), a comedy that stars odd couple Rashida Jones and Bill Murray, and the Paul Rudd-narrated docuseries Tiny World (Oct 2), which focuses on some of nature's smaller heroes. (We love the Ant-Man connection here. Well played, Apple.)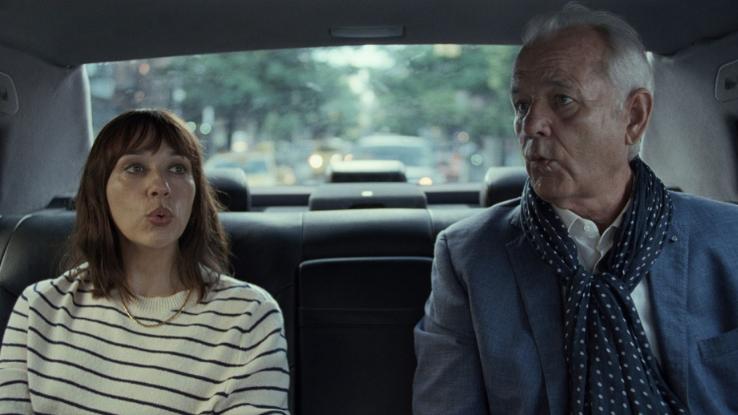 And, Amazon is casting a spotlight on some horror movies on the first of the month, adding films like 30 Days of Night (2007) and John Carpenter's Vampires (1998). The second-tier streamer is also releasing a few originals, including the Nick Frost and Simon Pegg horror-comedy series Truth Seekers (TBA); animated preschooler-friendly comedy Bug Diaries (Oct 2); and four Blumhouse horror offerings, including Black Box (Oct 6), which stars Phylicia Rashad and Mamoudou Athie; the Joey King-helmed The Lie (Oct 6); Evil Eye (Oct 13), which stars Priyanka Chopra; and the Sydney Sweeney-helmed Nocturne (Oct 13). Pro tip: Try watching something from Amazon's library with a pal by using the service's own version of Netflix Party, the Prime Video Watch Party beta.
Video Games | "Wahoo!" Crash Bandicoot Returns and "Amnesia" Gets a Halloween Re-release
Still leveling up your characters in Marvel's Avengers? Same. But we all need a break from grinding, and, luckily, this month promises to add some variety to your gaming lineup. Whether you're looking to revisit some fun and colorful nostalgia, jump back into the Star Wars universe or get some scares in before Halloween, there's something for every gamer.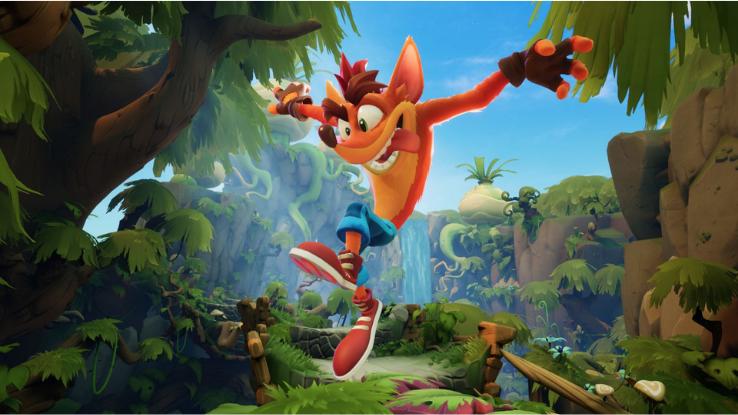 Here are our October picks:
Books | Some Plain Good — and Some Plain Scary — Reads for This October
Hit pause on Netflix and take a much-needed screen break this October by diving into one of these engrossing must-reads. From chilling modern-day thrillers to a witty, voice-driven YA homage to Empire Records (1995), the novels this month are sure to impress the bookworms who read them. Don't forget that Kindle gift cards are available to ensure quick and easy access to all your favorite reads.
Here are our October picks:
Leave the World Behind by Rumaan Alam (October 6): When Amanda and Clay head to a remote corner of Long Island, they're expecting a relaxing vacation in a luxurious rental home. However, things take a turn when an older couple arrives, claiming it's their house and that a sudden blackout has swept New York City, forcing them to come home early. But can this older couple be believed? Find out by reading this magnetic novel, which Vulture calls a "propulsive thriller…[that's both] prescient and terrifying."
The Hollow Places by T. Kingfisher (October 6): When a young woman returns to her hometown in the wake of a divorce, she discovers a strange portal in her uncle's house — a portal that leads to (seemingly) alternate realities. Both lyrical and chilling, SF Bluestocking calls this thriller "delightfully fresh and subversive."
This Is All Your Fault by Aminah Mae Safi (October 13): Called "the best kind of rom-com" by Shelf Awareness, this voice-driven YA novel is a witty, engrossing homage to Empire Records (1995) in which a group of misfits band together to save a space that means the world to them. Publishers Weekly praises the book, noting that "Safi writes an energizing, character-driven celebration of belonging, acceptance, and sisterhood."
The Deep Blue Between by Ayesha Harruna Attah (October 15): In the wake of a brutal raid that leaves their home in ruins, twin sisters Hassana and Husseina pursue different paths — one in Brazil and one on the Gold Coast of West Africa. This is a sure-to-be YA hit that publisher Pushkin calls "sweeping adventure with richly evocative historical settings."
Plain Bad Heroines by emily m. danforth (October 20): From the author of the acclaimed YA queer coming-of-age novel The Miseducation of Cameron Post comes a haunting, imaginative and incisive tale about darkly obsessive young women. O, The Oprah Magazine, perhaps sums up the book best, noting that it's "Full of Victorian sapphic romance, metafictional horror, biting misandrist humor, Hollywood intrigue, and multiple timeliness—all replete with evocative illustrations that are icing on a deviously delicious cake." Long story short, we can't wait.
Advertiser Disclosure: When you purchase through links on our site, we may earn an affiliate commission.