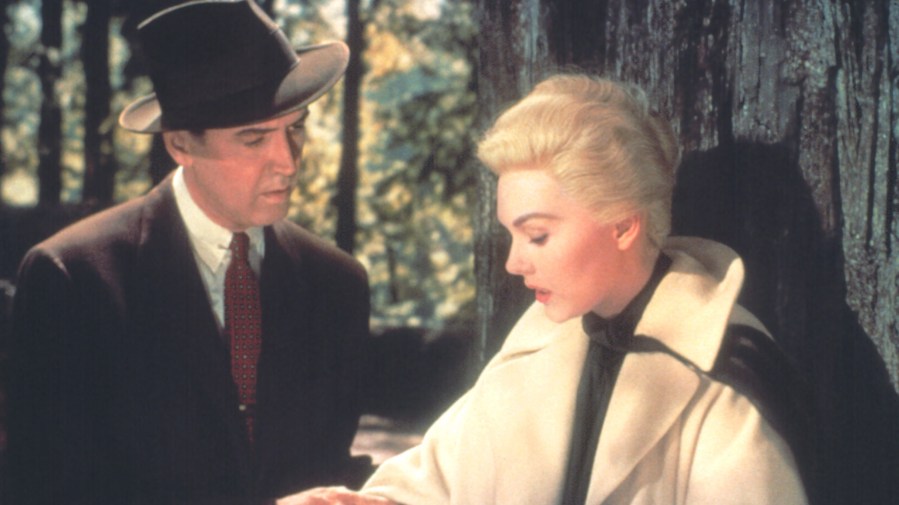 With the 94th Academy Awards almost here, we thought it'd be a good time to go over some Oscars history. We've told you how exhausting awards season is, and we've also talked about this year's duel for the Best Picture award between the revisionist western The Power of the Dog and the feel-good coming-of-age story CODA. Either of the two of them winning will come as a shock because it will mean leaving the other one out.
But there have been some decisions the Academy has made over its 94 years of history that were already a bit controversial when they happened. Now, with a little bit of perspective, we're realizing just how shocking they actually are.
Chadwick Boseman Doesn't Win a Best Actor Oscar for Ma Rainey's Black Bottom (2021)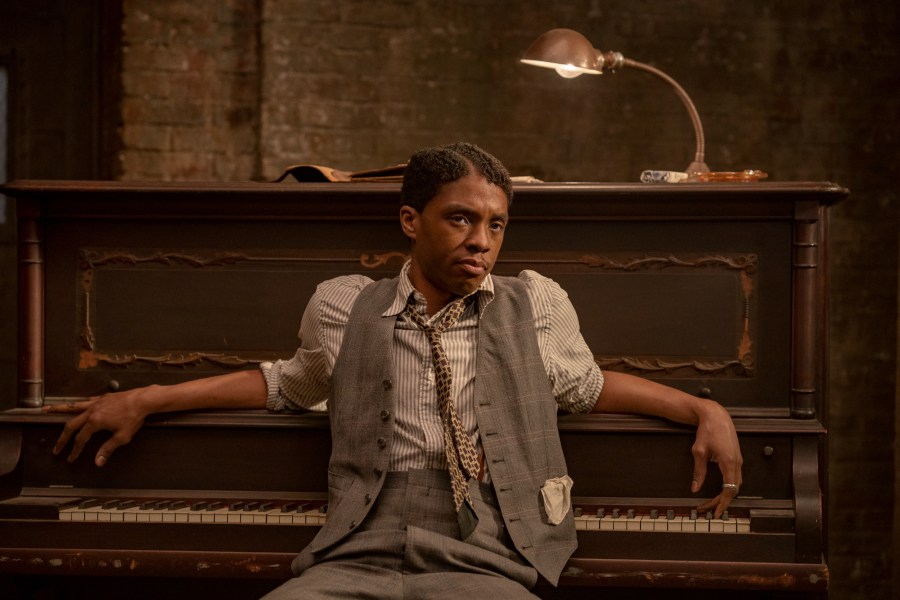 Let's start by simply remembering last year's controversial Best Actor category win by Anthony Hopkins instead of the late Chadwick Boseman. Even Hopkins didn't see that coming. The Welsh thespian, who last year won his second acting Oscar for his role in The Father, didn't attend the Oscars due to the COVID-19 pandemic. When he won, he was sleeping at home in Wales since the producers of the Oscars had told him he wouldn't be able to connect to the show via Zoom.
Hopkins himself was the first to be surprised about his victory over Boseman. "At 83 years of age I did not expect to get this award," the actor said the day after the ceremony on Instagram, where he also paid tribute to Boseman. The Black Panther star was widely viewed as the favorite to posthumously win the Best Actor race for his role in the Netflix musical Ma Rainey's Black Bottom.
The producers of the Oscars had bet on Boseman winning that category and seemed to want to end the show on a very emotional note. So, they switched the order — Best Picture is traditionally considered the big prize and the last to be awarded — and left the Best Actor category for last. It didn't pay off, and, with Hopkins' absence, the show ended on quite the bittersweet and empty note.
Greta Gerwig Doesn't Get a Best Director Nomination for Little Women (2020)
We only need to go a couple of years back to start with some of the other blatant omissions. Like Greta Gerwig's for her directorial work in Little Women. She did get a Writing (Adapted Screenplay) nomination for that movie, and in 2018 she was nominated both for writing and directing Lady Bird. And Gerwig wasn't even the only woman director disregarded in 2020. Lulu Wang (The Farewell), Lorene Scafaria (Hustlers) and Céline Sciamma (Portrait of a Lady on Fire) could all have made very strong contenders.
Only seven women have ever been nominated for an Oscar in the Directing category. And only two — Kathryn Bigelow for her work on The Hurt Locker and Chloé Zhao for Nomadland — have ever won. This makes the list of women filmmakers snubbed over the years quite long, especially in the last decade. There's Penny Marshall (Awakenings), Lisa Cholodenko (The Kids Are All Right), Ava DuVernay (Selma), Marielle Heller (Can You Ever Forgive Me?), Debra Granik (Leave No Trace) and Kasi Lemmons (Harriet), to name a few.
Green Book Wins Best Picture (2019)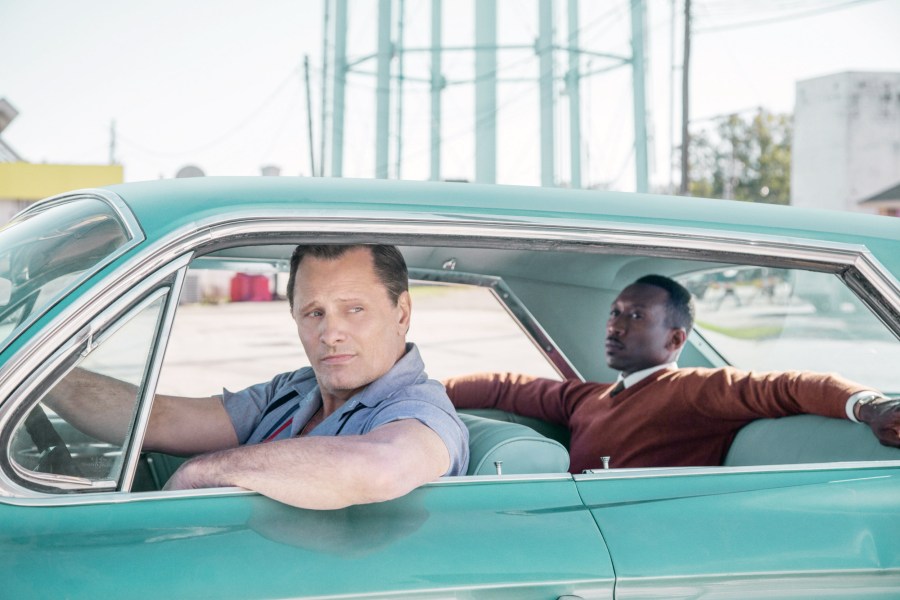 NPR's Sam Sanders referred to Green Book in an interview with director Spike Lee as a "children's book sanitation of race." So you should get why that movie taking the Best Picture award while competing with Lee's BlacKkKlansman the same year brought back memories of Driving Miss Daisy taking the Best Picture Oscar in 1990.
In a 2015 poll conducted by The Hollywood Reporter among Academy members that asked them to recast their ballots in certain historic races, it wasn't Driving Miss Daisy but My Left Foot that was chosen as Best Picture by the polled members.
In the case of Green Book, BlacKkKlansman wasn't the only film that could've made a more suitable winner. Any one of the other nominees in the category — Black Panther, Bohemian Rhapsody, The Favourite, Roma, A Star Is Born, Vice — would have been a better option.
Jake Gyllenhaal Gets Snubbed for His Work in Nightcrawler (2015)
If losing 30 pounds and playing a morally dubious cameraman adept at prying into others' disgraces in a film that exposes the spectacle of television news doesn't get you an Oscar nomination, what does?
Jake Gyllenhaal's disturbing and masterful performance in Dan Gilroy's Nightcrawler was overlooked by the Academy. In fact, the star of Donnie Darko, Prisoners, Zodiac, Nocturnal Animals and Jarhead has only been nominated once — for his role in Brokeback Mountain.
Gyllenhaal is barely the only talented actor who hasn't received all the Oscars' attention that he deserves. Marylin Monroe was never nominated. Sidney Poitier wasn't nominated for In the Heat of the Night. Lauren Bacall was overlooked for To Have and Have Not, as was Ingrid Bergman for Casablanca. Gene Kelly never got a nomination for Singin' in the Rain. Nor did Cary Grant for North by Northwest. Or Anthony Perkins for Psycho.
Then there are Hillbilly Elegy co-stars Glenn Close and Amy Adams. The first has eight acting Oscar nominations, and the second has six. They've been famously considered to be overdue for an Oscar for years.
Ryan Coogler Doesn't Get a Nomination for Fruitvale Station (2014) or Black Panther (2019)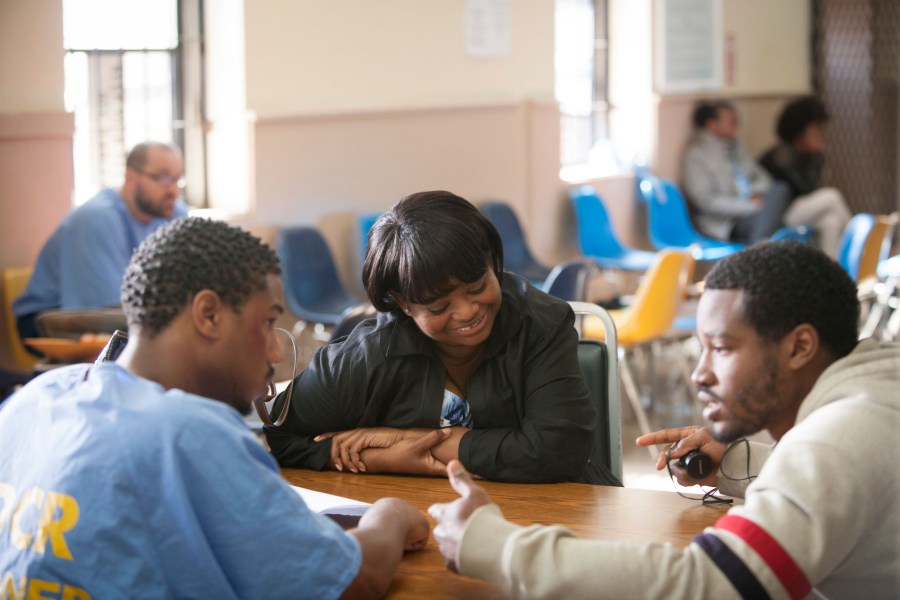 When it comes to Black filmmakers, the Directing category has also been lacking in terms of recognition. We've also told you about DuVernay and Lemmons' missed opportunities, for instance.
Only six Black directors, all of them men, have ever been nominated for an Oscar. None of them has won. And that's including veteran filmmaker Spike Lee, who has an Honorary Award and a Writing (Adapted Screenplay) award for his work on BlacKkKlansman, but not a Directing one.
Black Panther has a 96% rating on Rotten Tomatoes, amassed a whopping $1.346 billion at the box office and was nominated for three Oscars, including Best Picture. The movie made history by becoming the first superhero film to get the Best Picture nomination recognition. Yet, Black Panther 's director — Ryan Coogler — wasn't also nominated. Coogler was also snubbed by the Academy for his feature directorial debut Fruitvale Station, starring Michael B. Jordan and Octavia Spencer.
WALL·E Doesn't Get a Best Picture Nomination (2009)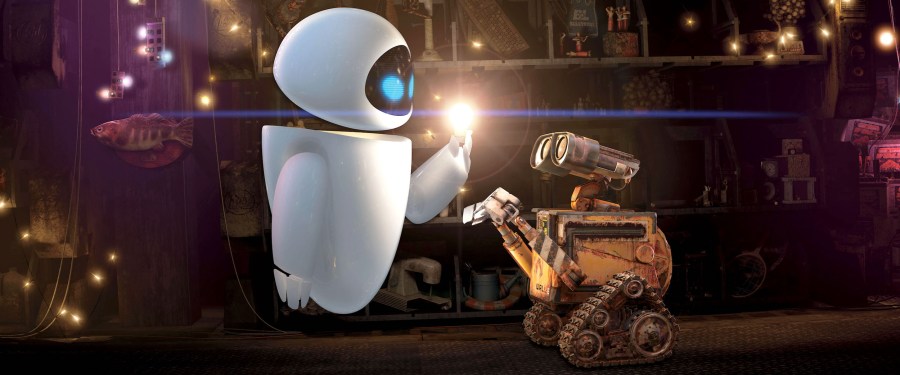 Pixar's feature about a trash compacting robot abandoned in an uninhabitable Earth was not only the best animated movie of the year — it won the Best Animated Feature award. This love story among two robots is also a cautionary tale about what's in store for humans if we stay stuck to our screens and waste resources without considering the health of our planet.
In 2022 it looks even more so that WALL·E didn't only deserve a Best Picture nomination, but also a Best Picture Oscar. No animated movie has ever taken the big prize, and only three — Beauty and the Beast, Up and Toy Story — have been nominated in the Best Picture category. Up was nominated and released one year after WALL·E. The Academy expanded the Best Picture category from five to up to 10 titles to accommodate titles like WALL·E and The Dark Knight in future editions. Both movies were overlooked in the Best Picture category in 2009.
Crash Wins Best Picture Over Brokeback Mountain (2006)
Remember that The Hollywood Reporter poll we told you about in which they asked Academy members to recast some of their past ballots? On that occasion, they also voted in favor of Ang Lee's Brokeback Mountain instead of Paul Haggis' Crash taking the big prize.
The romantic drama Brokeback Mountain has Jake Gyllenhaal and Heath Ledger playing a couple of cowboys who fall in love in the '60s but live in a world of tradition and repression that doesn't allow them to see their relationship thrive. Brokeback Mountain was nominated for eight Oscars, and it ended up winning best Directing, Music and Writing for an adapted screenplay.
Crash in turn was nominated for six Oscars and also took three. Even Haggis, who also scripted the movie and took home a Best Original Screenplay award for it, didn't think his was the best film in competition that year.
Andy Serkis' Performance in The Lord of the Rings Is Overlooked (2002-2004)
Andy Serkis basically pioneered the field of motion capture performances with his work as Gollum in the Lord of the Rings trilogy. He transformed his voice to play the part and did all the movements and facial expressions of the digitally generated creature.
Yet his work never received Oscars love. The omission is even greater considering there were three Lord of the Rings movies for which Serkis' performances could have been nominated. The first two titles mainly received technical nominations or Awards by the Academy — fantasy is not the most Oscar-friendly genre — but the third film in the trilogy, The Return of the King, took 11 statuettes, including Best Picture and Writing (Adapted Screenplay).
Shakespeare in Love Wins Best Picture Over Saving Private Ryan (1999)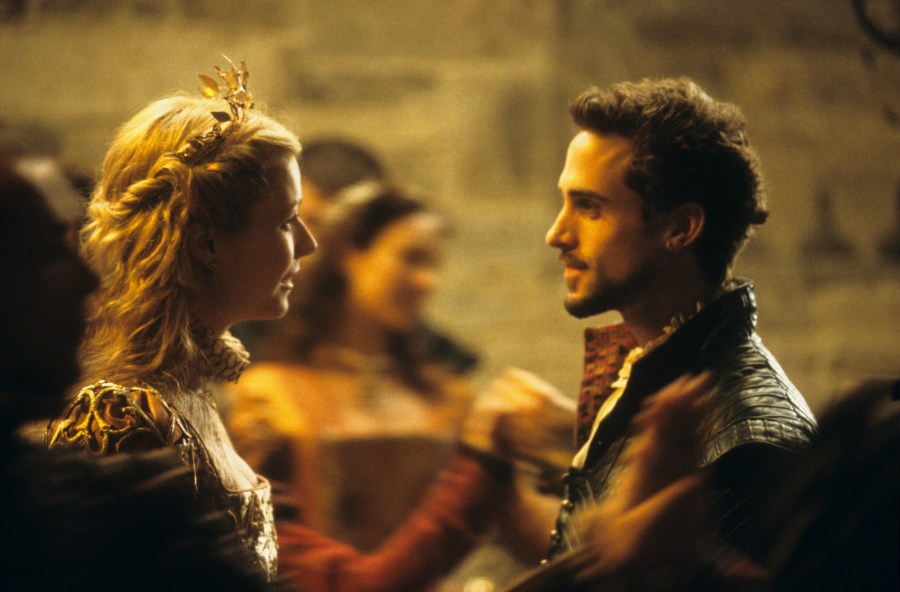 How did an uneven film about a romanticized version of William Shakespeare's early career and his love affair with a merchant's daughter-turned-stage-actor get 13 Oscar nominations and end up winning seven? Producer Harvey Weinstein's marketing and lobbying machine surely had something to do with it.
Shakespeare in Love won a Best Actress statuette for Gwyneth Paltrow and a Best Supporting Actress one for Judi Dench. I would never have anything to say against Dame Dench's well-deserved accolades, but there are many arguments to be made against Shakespeare in Love taking Best Picture while it was competing with Steven Spielberg's perfectly choreographed WWII drama Saving Private Ryan.
From Citizen Kane to Vertigo, the List of Oscars Omissions Goes On
Citizen Kane is considered by many filmmakers and critics the greatest film ever made — I'm more of a Casablanca enthusiast — yet Orson Welles' movie lost in the Outstanding Motion Picture category to How Green Was My Valley in 1942.
Another favorite title among scholars — it occupies the top position on the British Film Institute's 100 Greatest Films of All Time list — is Vertigo. Yet Alfred Hitchcock's tale about an obsessive private detective with a fear of heights wasn't even nominated for Best Motion Picture in 1959. Hitchcock himself was nominated five times as a director but never won until he received a Memorial Award in 1968.