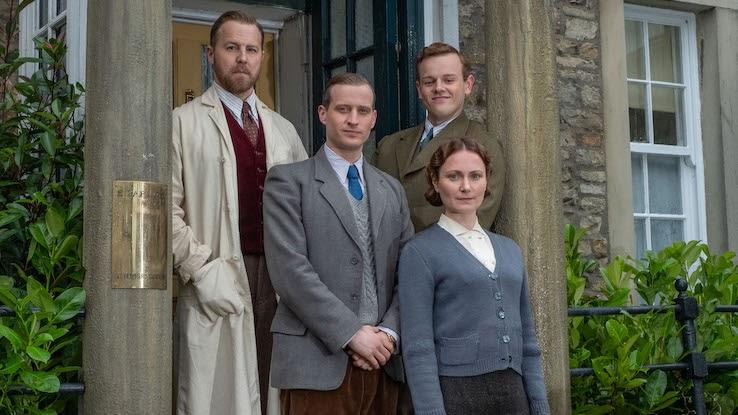 Masterpiece turned 50 at the beginning of 2021. The PBS Sunday night slot that programs mostly British dramas and adaptations of classic literary works has amassed 83 Primetime Emmys over the years — and in 2022 has some new suggestions for viewers.
Not familiar with this public broadcasting anthology series? "The key ingredients of a MASTERPIECE are A-list talent, masterful scriptwriting and spectacular settings. We have always taken the approach that drama is like great literature: It reveals emotional truths like love, death, betrayal. Our audience knows they can expect all of these things from our shows," says Masterpiece Executive Producer Susanne Simpson about what constitutes a Masterpiece show.
If you're craving a dose of the dramatic or a helping of the historical, Masterpiece delivers. We're taking a look over some of the most popular titles from the last decade, in case all you want right now is a dose of comforting TV programming that goes well with tea and biscuits.
Downton Abbey (2011-2016)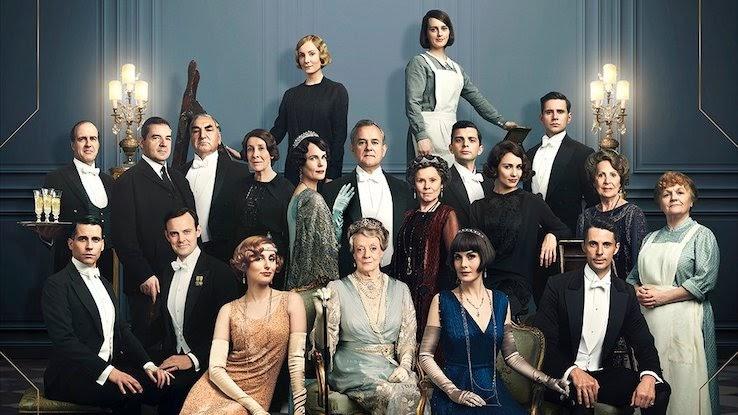 I miss the Dowager Countess (Maggie Smith). She always had something sharp to say in any given circumstance. Her mixture of wit and sarcasm was one of my favorite ingredients in Downton Abbey, the Julian Fellowes drama set in the early 20th century about the mostly misadventures of an aristocratic family struggling to keep their estate afloat.
With six seasons, a reunion movie, a second movie that'll be released on March 18, 2022, and a more-than-generous portion of melodrama, Downton Abbey makes for the perfect title to watch and rewatch. Plus, that treacherous third season full of unexpected tragedy won't come as such a shock the second time around.
Sherlock (2011-2017)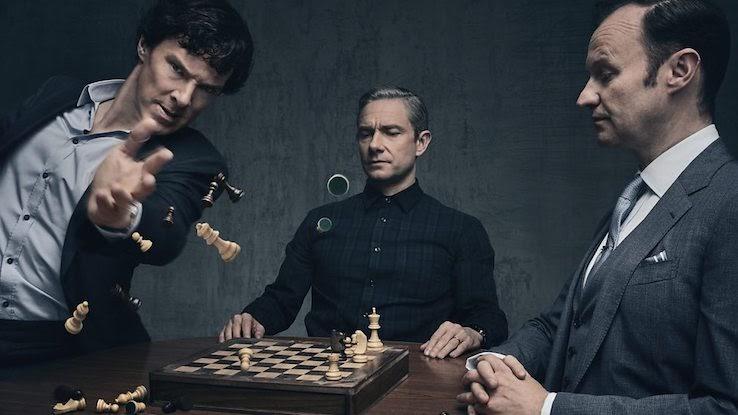 It's the TV show that made Benedict Cumberbatch a Hollywood star — and an unlikely sex symbol. This contemporary adaptation of Sir Arthur Conan Doyle's famous detective stories packs fast-paced banter, mind palaces, the use of excruciatingly detailed analysis to solve murders and a very fitting kind of bromance between Sherlock (Cumberbatch) and Watson (Martin Freeman).
Sherlock is the perfect show for mystery buffs who like their cases of the week served in feature-long episodes and with plenty of room for character development.
Death Comes to Pemberley (2014)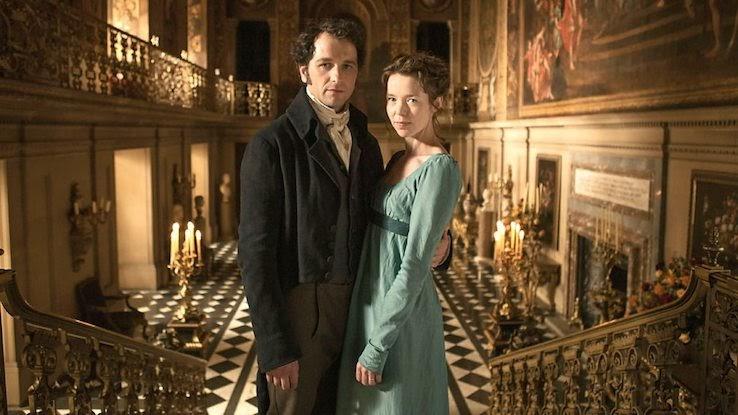 This three-part miniseries is based on P.D. James' novel of the same name. It's outlined as a murder mystery sequel to Pride and Prejudice in which Lizzy (Anna Maxwell Martin) and Darcy (Matthew Rhys) have been married for six years and are organizing a ball. Things get complicated when there's a murder at Pemberley, the Darcys' estate. And the despised Wickham (Matthew Goode) gets himself in trouble once again.
Austenites can enjoy this new iteration of such beloved characters — even though Death Comes to Pemberley doesn't make us forget it was written by a different author.
Poldark (2015-2019)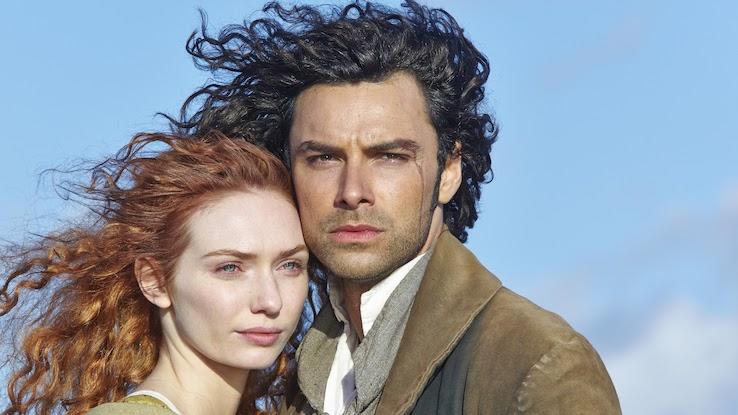 This BBC adaptation of the series of historical novels by Winston Graham follows Army officer Ross Poldark (Aidan Turner) as he travels back to his native Cornwall after fighting in the American War of Independence. This period drama contains liberal helpings of romantic plotlines, breathtakingly rugged coastal Cornish landscapes, love triangles, civil unrest, family feuds and soapy melodrama.
The Durrells in Corfu (2016-2019)
What happens when a family of Brits trades the grey, rainy winter days of Bournemouth for the sun-filled ones of the Greek island of Corfu? The show that tries to answer this question is based on the autobiographical books by naturalist and writer Gerald Durrell and set between 1935 and 1939. But even though WWII is looming on the horizon for these characters, The Durrells in Corfu is almost as slow-paced, soul-soothing and refreshing as a real Mediterranean vacation.
Victoria (2017- )
Jenna Coleman plays Queen Victoria, the great-great-grandmother of the reigning queen of England, Elizabeth II. The show follows Victoria from her ascension to the throne in 1837 at just 18 to her marriage and family life to her challenges as a sovereign — think The Crown but in the Victorian era. After having aired three seasons, the show is currently on hiatus, but there's still plenty of episodes to enjoy.
Press (2018)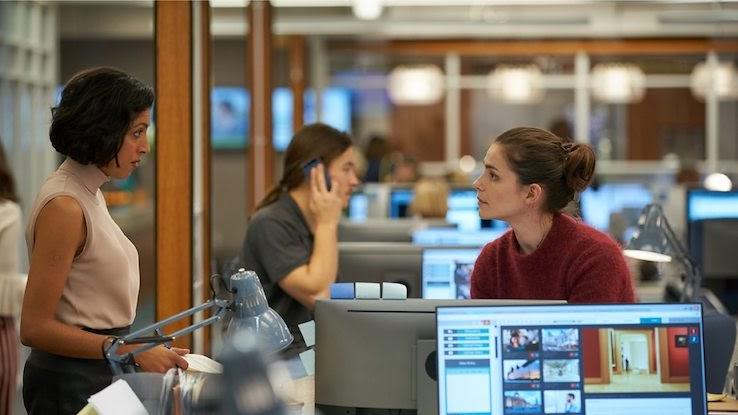 This six-episode contemporary BBC series is set in the rival London-based newsrooms of The Herald, a liberal newspaper struggling to find its space in the digital age of news, and The Post, a populist tabloid. Priyanga Burford and Charlotte Riley play two of the veteran editors at The Herald. Ben Chaplin portrays the controversial editor of The Post, someone for whom business comes first.
Sanditon (2020)
This adaptation of Jane Austen's unfinished novel Sanditon had its share of controversies, among them a season one ending that failed to bring closure. But the creators of the show also had the possibility of introducing new storylines without the fear of straying too far from the source material — because that source material is only a draft containing a few chapters.
Sanditon was meant to have more than one season but ITV, the channel that aired it in the UK, canceled it after the first season due to lack of viewership. Fortunately, PBS has already renewed the show for second and third seasons. Theo James won't return to the series to play Charlotte's (Rose Williams) romantic interest, Sidney Parker, though. But that could be the perfect opportunity to see our heroine paired with the much more amiable Young Stringer (Leo Suter).
All Creatures Great and Small (2021- )
Tweed, wellington boots, teatime, grazing cows and the arresting landscape of Yorkshire Dales National Park. Those are the basic ingredients in All Creatures Great and Small, the adaptation of the partially autobiographical books by veterinarian James Herriot.
Nicholas Ralph plays Herriot in the show, a Glaswegian veterinarian who's new in town and starts working in the practice of the moody but tender-hearted Siegfried Farnon (Samuel West). There's something very soothing when the main conflict of an episode is the diet of a spoiled Pekingese dog or a cow suffering from milk fever.
All Creatures Great and Small has already been renewed for two more seasons.
Miss Scarlett and The Duke (2021- )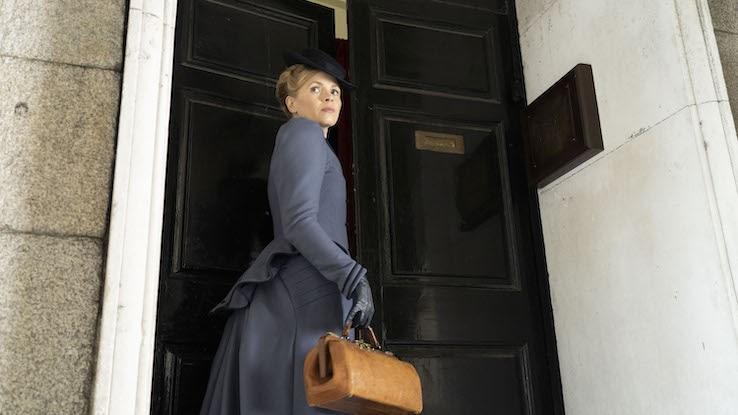 This Victorian-era detective procedural show stars Kate Phillips as Eliza Scarlett, the daughter of a private detective and the first female detective in London. The show sticks to the classic "case of the week" formula, but it also reflects on the many challenges faced by its protagonist for the sole fact that she's a woman. And without ever feeling dogmatic, it introduces historically accurate context and events like the suffrage movement, the fact that women couldn't graduate from college and that women weren't accepted in private gentlemen's clubs.
The show has been renewed for a second season.
How to Watch PBS Masterpiece
You can watch Masterpiece programming on your local PBS station on Sunday nights. If you're an NPR member, you can stream episodes for free using the Passport account associated with your email address as a member or donor. You can also subscribe to the PBS Masterpiece channel on Prime Video.
Now, let's get the kettle on.